In the midst of a busy season where I don't have the capacity to generate original content regulary, I'm opening up this space to share others' stories of food freedom and true health. If it's on your heart to share, email me at [email protected] As a disclaimer, while these stories do not contain specific numbers, at times they do illustrate disordered eating behaviors as the story is told- if that triggers you, please take care of yourself and skip over these posts. With that said, my hope is that these stories encourage + refresh you, breathe new life into your soul, drown out lies with truth, and flood your heart with unrelenting grace. 
Today, Amy is fearlessly sharing her influential story of transformation – a story that's raw and real and active. Often we want recovery to have a neat, wrapped up ending, but what I love about Amy's story is that it's still an active process and I think that's so encouraging and beautiful. Being a new momma, she's a refreshing voice with an unique perspective. Amy, thank you for your courage, vulnerability, and heart. I hope her story inspires and blesses you guys like crazy!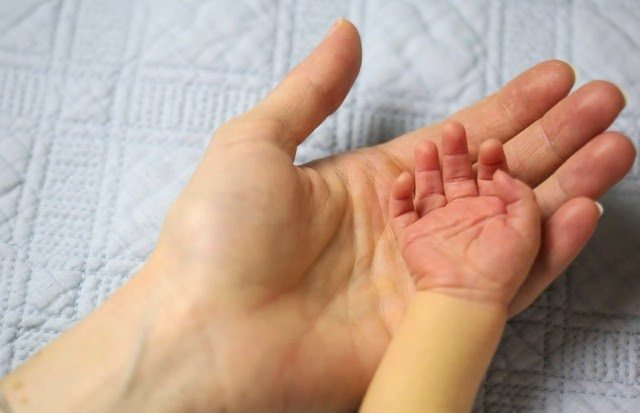 Over the past seven years, I have experienced more heartache, but ultimately more joy than I could have ever imagined.
My relationship with food and my body has endured a long and bumpy road.  I was a little chubby as a kid, but I was active in sports and it never really bothered me.  When I was a senior in high school, however, I found that skipping meals here and there helped me to lose some weight.  It didn't seem like a big deal at the time.  College brought new challenges and an unhealthy, yet typical American diet.  During my sophomore year, I started going to the gym every day.  I continued this trend after college and through graduate school.
My obsession with working out and controlling my food choices didn't become dangerous until a couple of years later.  As a newly engaged twenty-something, I wanted to drop a few pounds that I had gained while dating my future husband.  I wasn't looking to make drastic changes, but what started as a healthy desire to exercise and eat healthy food, quickly spun out of control.  The ironic part is that while I was trying so hard to control my food, my exercise, and my routines I actually was losing total control of my life.  I was diagnosed with anorexia less than two years into my marriage.  It almost destroyed my relationships with my husband and my family.  My life revolved around what I ate and when I was going to work out.  I was rigid with my schedule and any change was unbearable.  Missing a workout would make me (and everyone around me) miserable.  I don't know why I ultimately sought help.  I think I was just so tired of feeling hopeless.  I also realized that I was absolutely no fun to be around.  I was depressed and thought that my family would be happier and better off without me.  I think that feeling of despair scared me into action.
I have spent the last five years clawing my way back to health.  When I started working toward recovery, I had no idea what to expect.  I was in for a long battle!  I wanted to feel better, but I wasn't quite ready to let go of my ED.  I slowly started adding calories and fear foods while cutting back on exercise.  I was going through the motions, but my mind was still not my own.  Anorexia owned me.  It's funny to look back now because a year into my recovery, I thought I was so much better.  I had definitely made improvements, but I was still extremely sick.  I was still terrified of eating too much or missing a workout.  While I had regained some of the necessary weight, my body was still showing signs of sickness.  I was happier, but I was not yet happy.  I didn't really get it at the time though.  I thought that since I had made so much progress, that I was in a good place.  I felt immensely stronger and happier than at my rock bottom, but I had no idea how good things could really be.
At that point, my husband and I started to think about having a baby.  Despite everything we had been through in our young marriage, the hard times were not yet behind us.  As I continued to work on my recovery, we faced the new challenge of infertility.  I was scared that I would never be able to be a mom.  I was also angry at myself for causing this problem.  Rationally, I know that I did not cause my anorexia and therefore did not cause my infertility.  But the shame and guilt surrounding it all was overwhelming.  Going through infertility is an endless journey of highs and lows.  After two years with no success on the baby front, I started to slip backwards a little in my recovery.  I was exercising more and my weight started to drop.  If I couldn't have a baby, then why was I bothering to get well?
Thankfully, I was in a good enough place mentally to fight the demons and stay the course with recovery.  I was motivated by my desire to be a mom and to make my husband a dad.  After two and a half years, I was finally able to get pregnant.  The elation and the fear were overwhelming.  I limited my exercise in the very beginning, but then was able to stay active until the day I gave birth.  My pregnancy was truly a gift.  It taught me that I am capable of listening to my body.  I slowed down when I needed to and fed my body what it wanted.  I also learned to live in the moment and let go of worries about what was to come.  I was not free from all ED thoughts, but I focused my energy on the tiny person growing inside of me.  I was determined to give my baby the best possible start.  It was a long and winding road to get where I was and I tried to savor every minute.  I honestly loved being pregnant.  I felt more beautiful than I ever have and was in awe of what my body was capable of.  I had beat my body down for so long and yet it was allowing me to experience this miracle.  Gaining weight was a struggle at times.  I worried about gaining too much and not being able to lose it.  But I just tried to focus on the purpose of the weight and the health of my baby.
Getting pregnant and giving birth to a healthy baby boy did not, however, solve all of my problems.  I was able to fulfill my dream of becoming a mom, but the story does not end there.  I was a new mom with typical new mom worries, but I also had to continue battling my ED.  I had to adjust to being a stay at home mom.  I no longer packed my food for the day and then stopped at the gym on the way home.  I was worried about overeating and not being able to exercise.  Fortunately, I have been learning to eat for my hunger rather than eat on a schedule and I have found ways to stay active (a little too active according to my doctor) despite the worst winter in our history.
My son has helped my recovery in amazing ways.  He has taught me that rigidity does not work and that unexpected events are to be expected!  He has also taught me about unconditional love.  He wants his mama no matter what I ate, how much I exercised or what thoughts are spinning around my head.  His cuddles and laughter remind me what I fight for.  I've learned what true joy is and discovered my capacity to feel it.
I feel as though I am recovered-ish.  My ED does not control my life anymore, but still has a voice.  It's a small voice, but I wish it would go away permanently.  My therapist says that my ED has a foot in the door.  It is mostly gone, but I haven't slammed the door on it yet.  My goal is to slam the door.  I want to be free.  Free from self-doubt, free from anxiety, free from trying to control things.  I know that life will bring more challenges and I welcome them.  I have fought my way back from the edge of darkness and I am ready to fully escape into the light.