2017 was a rich year.
I've sat here for the past 15 minutes trying to think of a better word than 'rich' because I feel like I've overused that word lately…but it seems to be the only word that fits.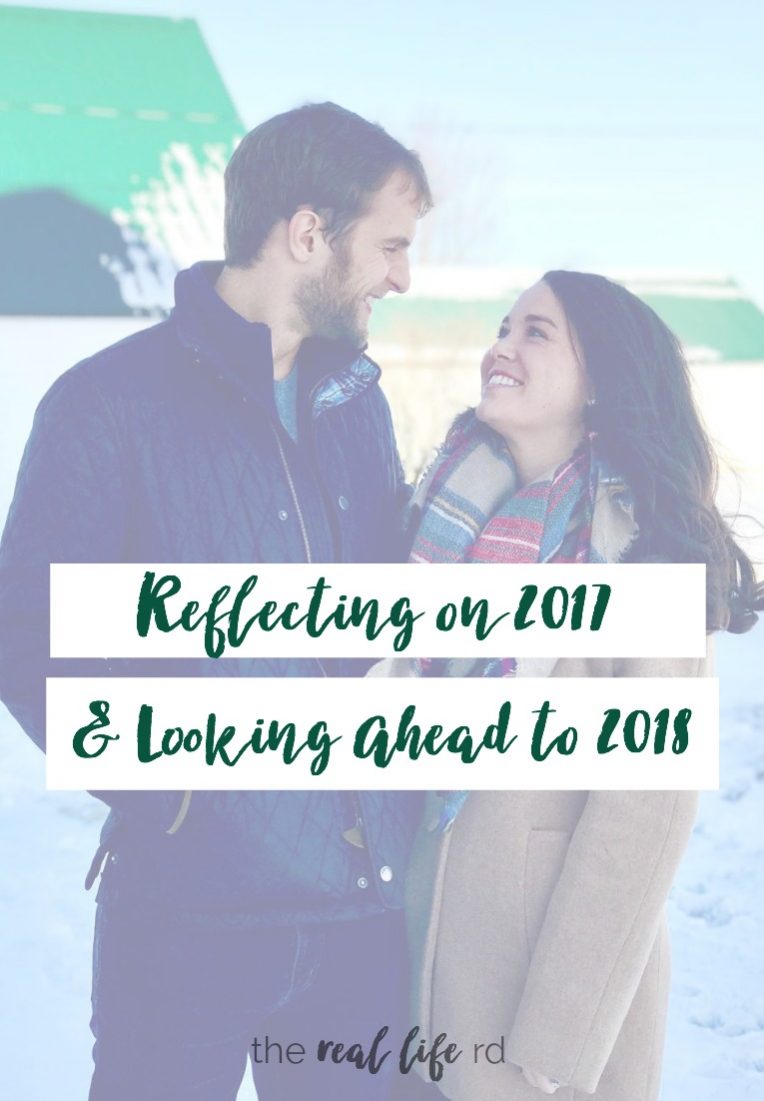 2017 was rich. Not because it was the best year ever, but because it was abundant. There were low lows that magnified the highest highs. And for that, I'm thankful. Because in my short 28 years, I've began to realize that you don't experience the fullness of joy without some suffering along the way. The messy, hard times make the joyful times exponentially more full.
As I've sat and reflected on this past year over the past few days, I've realized that I rushed this year away. I couldn't wait to pass nursing boards. I couldn't wait to get married. I couldn't wait to move. I didn't realize it so much at the time, but now that the end of the year is here, 2017 feels like a blink. The years go by faster and faster, but particularly fast when you're looking ahead more than you're being in the right now. I don't want to be rushing, always waiting for the next thing.
2016 was the year where I learned to step into vulnerability, be okay with imperfection and admit my insecurities. I felt like I began to thaw out in 2016. I began to trust myself and learned that my opinions and feelings are valid and they matter. I learned to be honest with myself. I thought I cried a lot in 2016.
But I think I cried more in 2017. Not because 2017 was sadder or had more tragedy than other years – the year overall was filled with a lot of happy and amazing things – but because 2017 was unexpected. There was a lot of growing.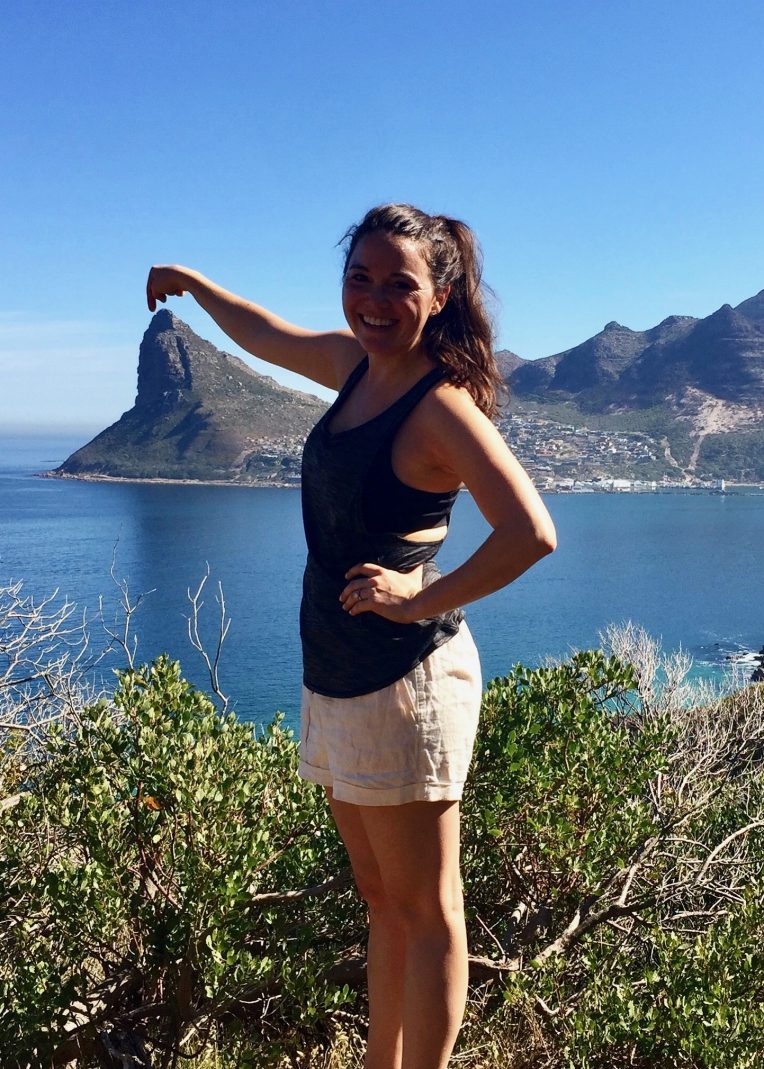 But I think that is what made the year so rich and abundant. Because looking back I can see all the goodness and grace even in the midst of the unexpected. I cried more in 2017 because there was so much change and newness and I didn't know how to manage it all. It was as if my heart + mind was trying to catch up to my reality. The reality was good, but I was having a hard time adjusting. And because the adjusting was hard for me, that brought about a lot of shame. Why can't I do this? Why is this so hard? Isn't this suppose to be the best season of my life?
Nick always tells me, "It's all about expectations." and as much as I eye roll every time he says that….I've come to accept that it's true. And while 2017 was an abundant year and full of good things, I had too high of expectations. I'm not a realist. Instead I tend to be a dreamer. Which is good sometimes, and other times not so good. I like to fluff up reality. I expected 2017 to be the best year ever. I was getting married, graduating from Columbia, becoming a nurse practitioner, moving into a new apartment with Nick, taking a few international trips….it was going to be THE BEST.
2017 was a good year. A really good year that I am thankful for. It was just good in a different way than I expected. It was a growing and refining year versus what a naively and ignorantly thought would be a rainbows and butterflies year.
The Big Milestones
I passed my nursing boards on March 2nd and officially become a Nurse Practitioner. Hundreds of exams, too many hours of studying to count, thousands of clinical hours, a lot of late nights and three years later I had made it. That feeling when I read "passed" on a simple white piece of paper is etched into my bones forever.
We were married on April 29th in Indiana. It was the most imperfect perfect day. It rained for all but 5 hours of our wedding that weekend. The ground was muddy and skies overcast. My dress, once altered, fit totally different than the dress I picked out at the bridal shop. My hair and makeup weren't what I envisioned. I had red wine spilled all over the front of me near the end of the reception (cheers to my college friends :)) Our luggage was left at the venue instead of being put into the getaway car. Some decorations for the welcome table were forgotten. But none of that mattered. Literally none of those details mattered. It was the most magical day and all I remember was feeling the deepest, most palpable joy that permeated every inch of my soul.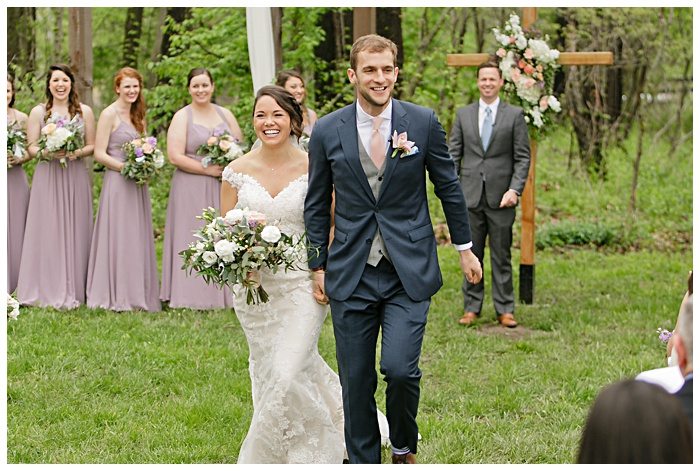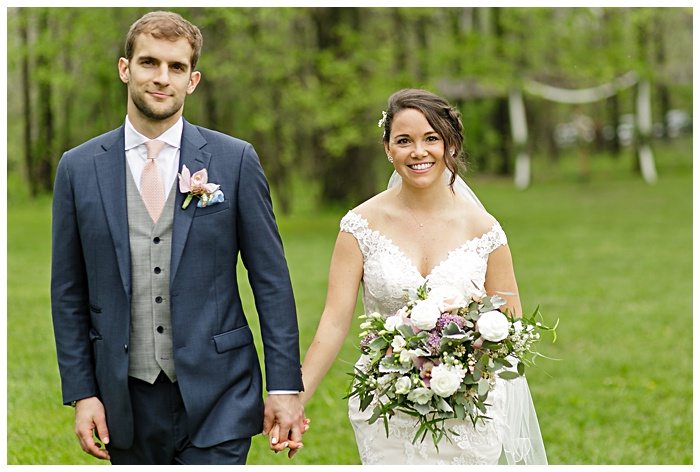 We honeymooned in South Africa. I cannot recommend South Africa enough if you like adventure mixed with romance and outdoor activities mixed with relaxation. As cheesy as it sounds, it was the trip of a lifetime. And then we moved into our first apartment together in Battery Park City which was a whole other adventure. Less dreamy, more reality but an adventure nonetheless.
In June I started a new Nurse Practitioner job in primary care (a 180 from my 12 hour shifts in a high acuity urgent care) where I focused on women's health and medically managing eating disorder patients. I learned so much in that job. SO MUCH. My first several weeks there felt so wobbly and overwhelming and I left feeling infinitely more confident in my NP skills.
In October, after months of hard conversations and lots of prayer, we decided to move from New York City to Boston. It was a decision that was long in the making, but one that felt really peaceful and right.
At the end of November, we packed up our entire apartment in a 15 foot U-Haul and drove north to Boston. We put everything in storage, spent a week with a friend who lives in Boston, found an apartment, drove back to New York City for a weekend and then drove the 10 hours home to the Midwest for the holidays. To say December has been a whirlwind is an understatement. While I'm super excited to get back to Boston and move into our own home, I'm really grateful for this month at home in Indiana and Illinois.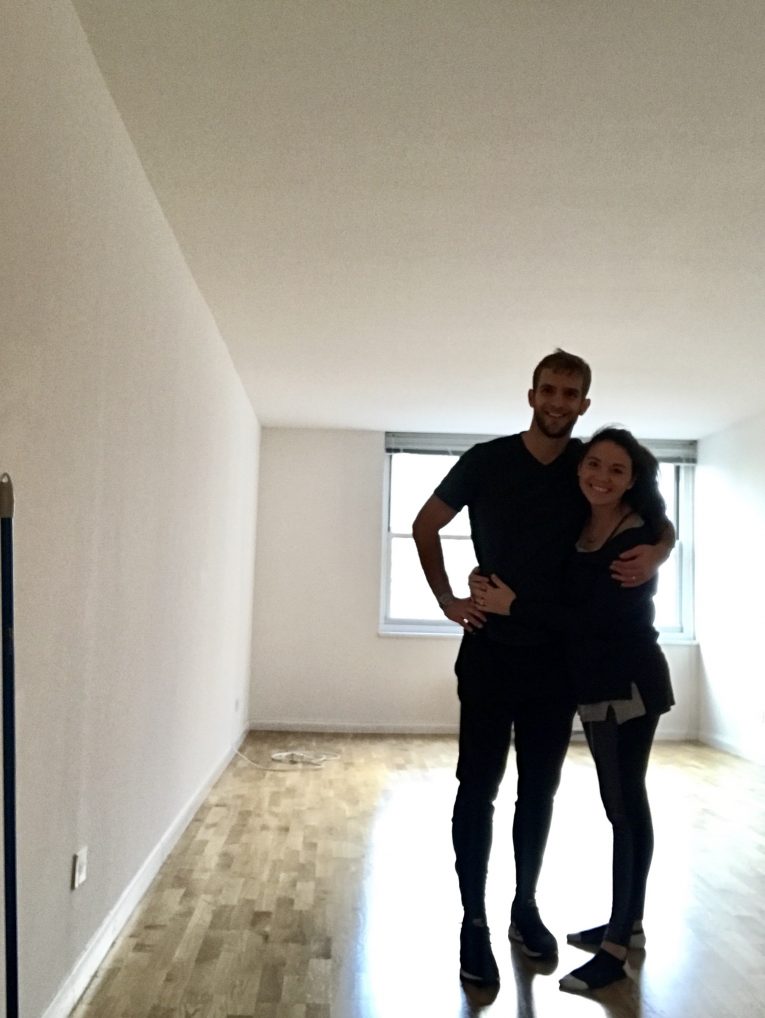 The Professional Growing
Professionally, as an RD and NP, this year was one where I really took my career seriously. Not that I didn't take myself seriously as an RD before I became an NP, but Nutshell Nutrition was always "a side business" and one that provided some extra income while I was in nursing school. And not that I didn't take becoming a Nurse Practitioner seriously, but as a student you're not under your own license. The rubber hits the road when you're seeing patients on your own, making autonomous decisions and being the one responsible for someone's health care. Typing that out makes me nervous all over again. I just hit the 1 year mark as a Nurse Practitioner and I am so grateful for this past year.
My confidence in my skills has grown exponentially and that is primarily because of the mentorship I received from Effie and Dr. St. Claire. Effie was the NP who trained me in all kinds of emergency/urgent care skills at my first job and taught me to get in there and just do it. To stop being scared and instead be confident in my knowledge and training.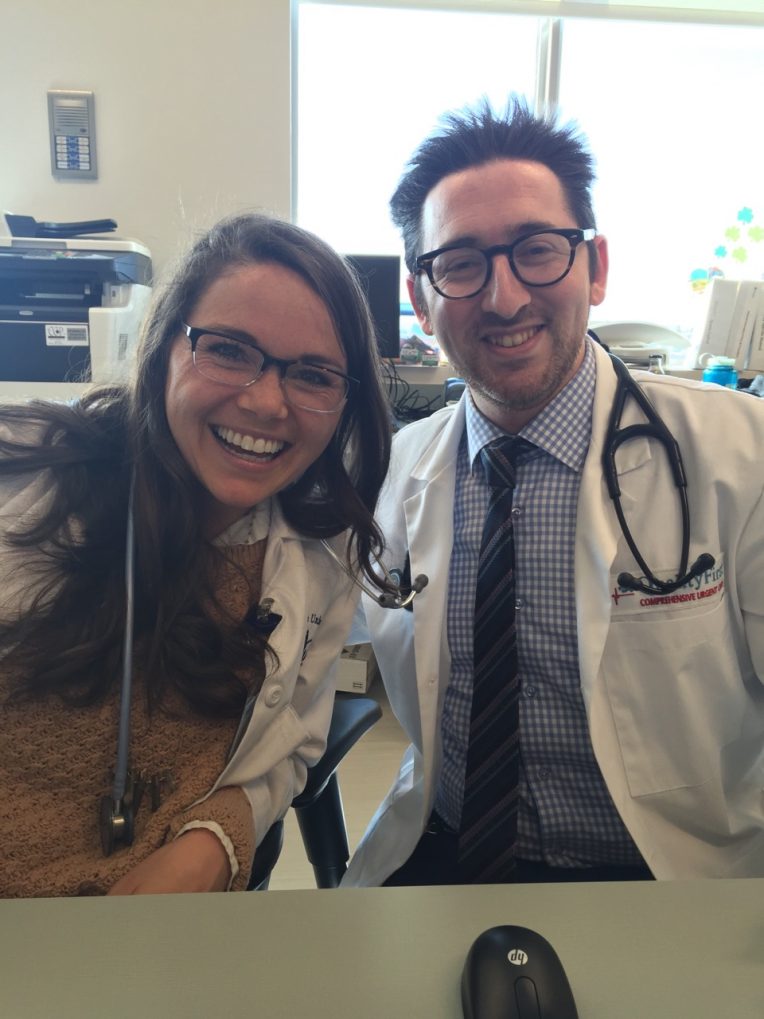 And Dr. St. Claire was the physician who taught me how to provide exceptional, compassionate, and comprehensive primary care. He taught me how to think for myself, think critically and assert myself as a provider. I have soooo much respect and admiration for primary care providers. While the majority of my patient load was women's health and eating disorders, I had patients with any and all diseases and conditions. You truly have to know everything. And more importantly, you have to know when to treat, when to refer, how to build trusting relationships with patients, how to listen, how to be patient and empathetic in all circumstances and how to coordinate with a zillion specialists, therapists and dietitians. You are the quarterback. I don't think primary care is my life calling, but I'm so glad I had the experience I did and got to learn from one of the best physicians.
As an RD, this year I felt like I truly settled in and established myself as a non diet, Health At Every Size dietitian (and NP). I've gone through my own process not only personally, but professionally with intuitive eating and HAES. This year I felt like I evolved a lot with my message and mission and grew more confident and rooted in what I believed in. Once I graduated from nursing school and had the time and space, I began pouring myself into learning more and growing the private practice. By the grace of God and a lot of hard work, Nutshell Nutrition isn't just a side business anymore but a thriving practice with employees and interns and I'm insanely grateful for that. I grew more sure of myself as an RD and as a person who owns a private practice. I still am like….what? I have a business…how did that happen? I've felt more passionate than ever this year about helping women find true health and peace with food and their body. The entire structure of the practice has changed this year because of what I've learned. I'm excited to see what happens in 2018.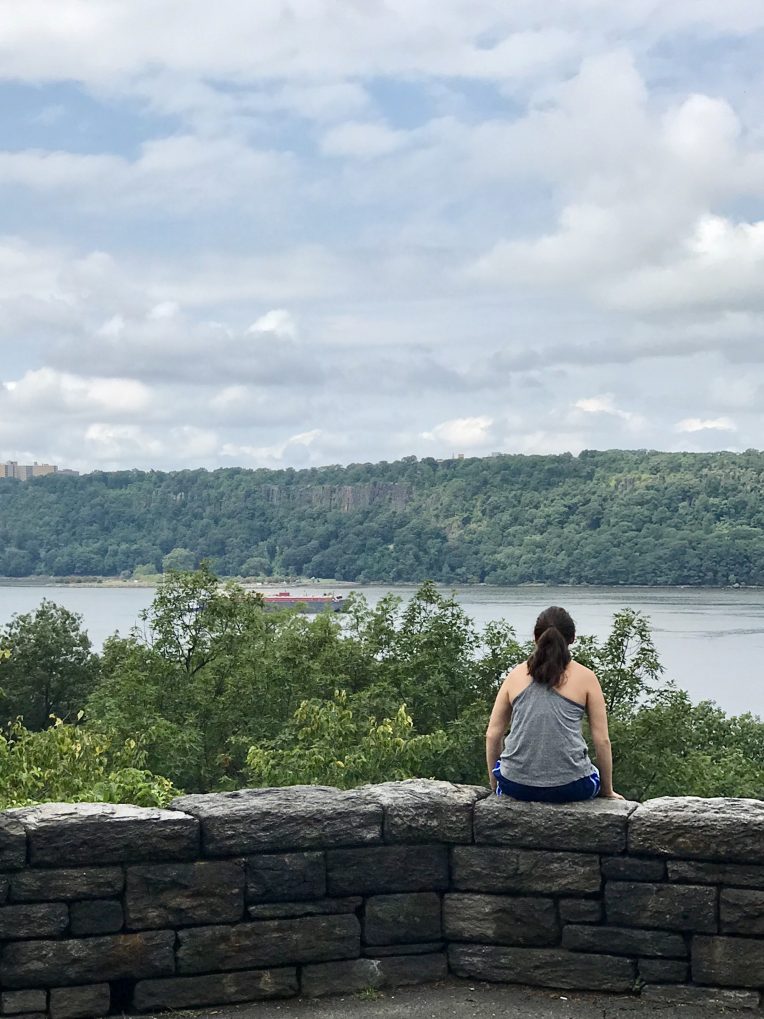 The Personal Growing
Woof. 2017 was an unexpected year of personal growth. I don't know exactly what I imagined marriage would be like, but it was definitely not what you see on social media and in magazines. At least not my marriage. It was wild and messy and humbling and full of "WHY IS THIS SO HARD AND NOT FUN" moments. I say that with the most gratitude. Because I learned just how selfish and uncompromising I actually am. Nick and I don't have naturally meshing personalities. I'm emotional and sensitive and Nick is logical and rational. We've learned a lot about working with each other instead of against each other. I've also learned a lot about working as a team instead of just Robyn. I'm always going to be independent (Momma Coale was a single mom of five and taught me to be very, very independent) but I'm learning to compromise and invite Nick into decision making and to meld my life with his instead of him fitting into mine. Looking back, even though it's been a rough ride, I'm thankful because I feel like it's strengthened our marriage in these short 8 months more than I could have imagined. I had a mentor tell me marriage isn't hard, it's rich and that's stuck with me. We will look back in 60 years and laugh at these beginning years of stumbling.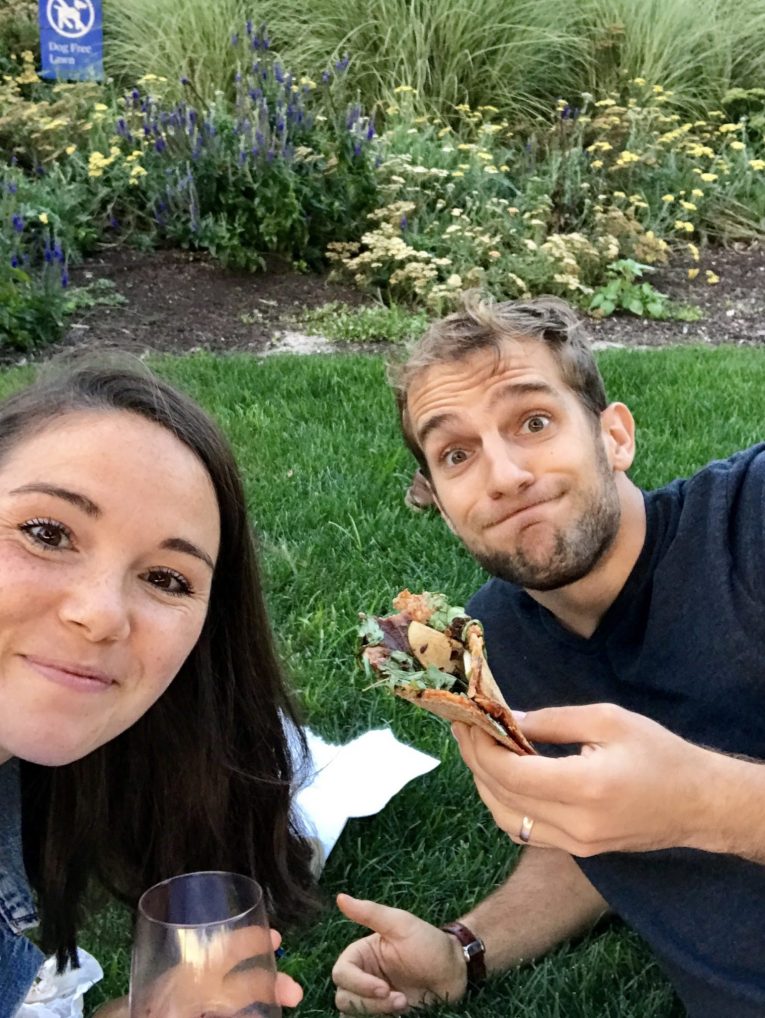 2017 was the year I learned that life doesn't have to be smooth for it to be good. This might sound dumb, but I often equate outwardly happy things with life being "good." Of course getting married was an amazing moment of 2017. But what followed wasn't as glittery. That's okay. I'm learning that's good too. Almost all of my close girlfriends moved from New York between 2016 and 2017. Our church went through a huge transition. I started a new career. I was growing more anxious in the city. And by the end of 2017 life felt really lonely. And it's still lonely as we transition to Boston and settle into a new city and hopefully build a new community. Because that all is going to take time. But what I'm learning is that all this is grace. This is all good. Because in this season I'm learning to hope in the eternal and not the earthly. And I'm learning that this season is all part of the refining process. And that's good.
For 2018
For this coming year, I don't have a list of goals or even intentions. Sitting down and thinking about goals and intentions for 2018 feels really overwhelming. Because the expectation of upholding those feels almost paralyzing right now. What I do know is that I want to continue being okay with not being okay. And that I want to continue to learn how to be gentle with myself. And most of all, I want to learn to be more present. Something nobody except Nick really knows is that I lay in bed every night worrying about the unknown of death. I know, it sounds really silly. Or maybe you can relate.
I do believe in a God and I do believe in Heaven, but when I lie awake at night in a dark room and another day comes to a close, I get anxious about life moving too fast and the unknown of death. It sounds irrational and a waste of energy, but it's true. And it's also true that I have zero control over how many days I have or what those days will unfold into, but what I do know is that I have control over how I approach them. And I don't want to rush through them like I did this year, waiting to get to the next big thing. I want to savor the most mundane moments. The ones where I'm sipping my coffee as the sun rises and answering email. The uneventful Friday nights spent eating take out and laughing with Nick. And I also want to lean into the uncomfortable moments where I feel sadness or loneliness or anxiety or grief. Those are good too.
I have zero idea what 2018 will hold. I hope to begin a new nursing job in the next couple months. I hope Nutshell Nutrition and this blog and community continue to grow. We hope to find a new church and community in Boston that feels like home. And we hope to maybe start a family in 2018. But only God knows and I do not. But what I do know is that I want to slow down and savor the days. Because they all will be good.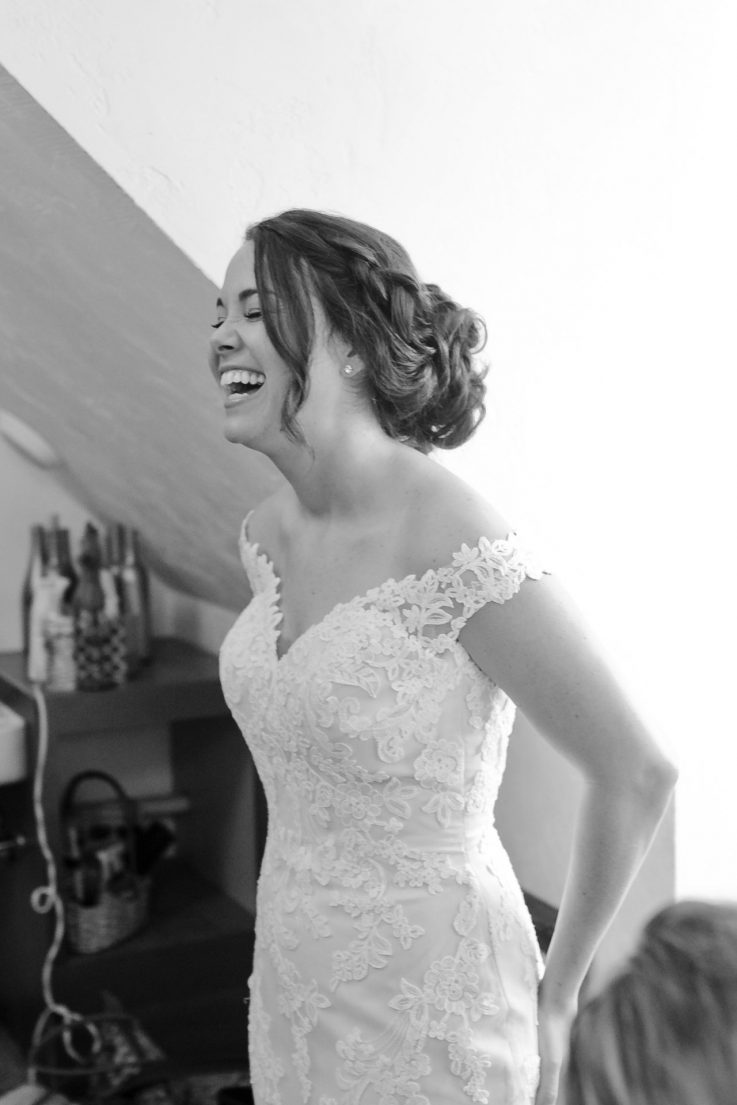 Cheers to 2018 and Happy New Year!