Hi and welcome to the Real Life RD, a blog dedicated to helping women find true & peace with food and their body….without diets or programs or protocols. I'm so glad you're here!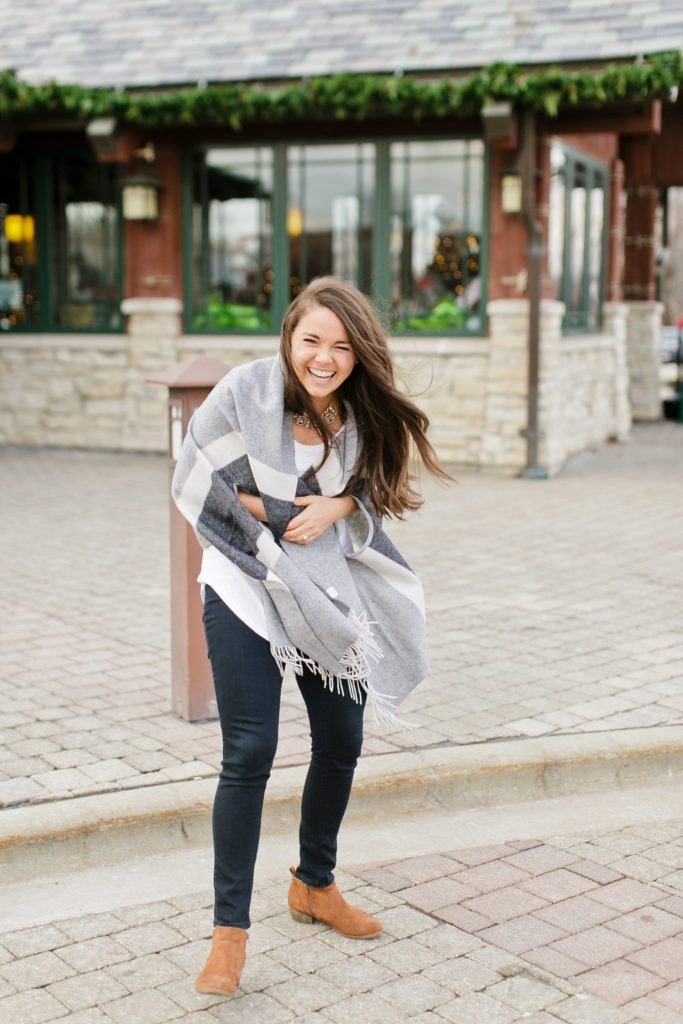 I'm Robyn, a Registered Dietitian and Family Nurse Practitioner overly passionate about helping women with hormonal issues, period problems and fertility challenges find hope & healing through a non diet approach. I eat cupcakes and kale. I like moving my body and also laying around all day. I like both wine and water. I like sitting in the gray, not the black or white.
I started this blog in 2012 as a way to show that dietitians don't always eat salads, drink seltzer water and go to bed at 10pm. Since then, it's transitioned to a space focused on women's health & putting and end to diet culture, disordered eating and false assumptions about what healthy actually means. The blog has become a community where women feel more hopeful and less alone in their body image, food, and health struggles. I post on Wednesdays most weeks about topics ranging from intuitive eating, body image, eating disorder recovery, hormonal & reproductive health, self care, motherhood, life updates, daily eats, meal inspiration and more.
Outside of writing the blog, I have a private practice, Real Life Women's Health, that I started in 2012 to help women recover from varying degrees of disordered eating in addition to reproductive and hormonal issues. I also work part time in the outpatient setting as a nurse practitioner with a focus on women's health.
In May 2014 I moved from Charlottesville, VA to New York City to begin a graduate nursing program at Columbia University. You can read more about my journey back to school here and my decision to attend Columbia here. I graduated in December 2016, and have since bridged my dietetics knowledge with my nursing education to provide comprehensive healthcare through an Intuitive Eating and Health At Every Size lens.
Everyone has a different definition of health. I firmly believe health goes far beyond our plates and exercise routines. As a culture we've neglected the emotional, social, and psychological aspects of health, and focused so much of our attention on eating and exercise, that we've now normalized disordered eating and exercise. Personally, I focus on living intuitively and listening to my body to tell me what it needs. And I help other women do the same. Because at the end of the day, stress is going to kill us before eating cheese whiz or vegging out on the couch will.
If you'd like to learn more about my approach to nutrition and health, here are a few of my favorite podcasts I've been interviewed on that you might enjoy.
A few things you should know…
I wasn't always where I am today. I've walked through disordered eating, hypothalamic amenorrhea, thyroid issues, lots of crying and vulnerable moments, and many "ooof, I think I ate too much." moments. And I still experience really tough days, streams of tears and overshoot my hunger. It's okay, I'm not perfect. And it's okay for you not be either.
I never intended to work in the field of eating disorders and women's health. But now I'm certain and thankful this is my vocational assignment in this life. I love helping women find whole health and rediscover themselves apart from food and weight.
I'm really into doughy bread & frosting. And when I gave myself full permission to eat them whenever I wanted, I stopped feeling so crazy around these foods.
I'm also really into Jesus. But I wasn't until the age of 24. My story isn't straight and narrow.
I gave birth to a baby boy in December of 2018. After 10 years without a natural period, spontaneously conceiving + growing + birthing + breastfeeding him has been an incredibly powerful healing journey for me & restored a trust in my female body I didn't know was possible. He is a gift I am so beyond thankful for.
I'm not superhuman and I don't have it all together. Much of what I write about on this blog is rooted in my own personal experiences. I'm actually more of a hot mess, just learning as I go and writing about it along the way.
I love early mornings, exaggerations, eating out, asking questions and anything that gives me an endorphin high – which could be going on a run or eating a burger and fries.
If you hang around me long enough I'll probably ask you if you've seen my ____? I'm functionally disorganized. And perpetually 10 minutes late.
I'm so glad you've stumbled upon this little corner of the internet. You can also find me on instagram, twitter, facebook, pinterest, and youtube. If you have questions, want to become a client, or just say hi…send me an email at [email protected]