Good morning!
Maybe you're already out shopping and have been for hours.
I'm sitting on my couch, sipping coffee and watching the Today show with my momma as the SNOW falls outside.
I hope you had a wonderfully restful Thanksgiving full of so much love, good food and lots of gratitude.
We cooked up a feast yesterday and sat down to Thanksgiving dinner around 6 last night. It was absolutely delicious.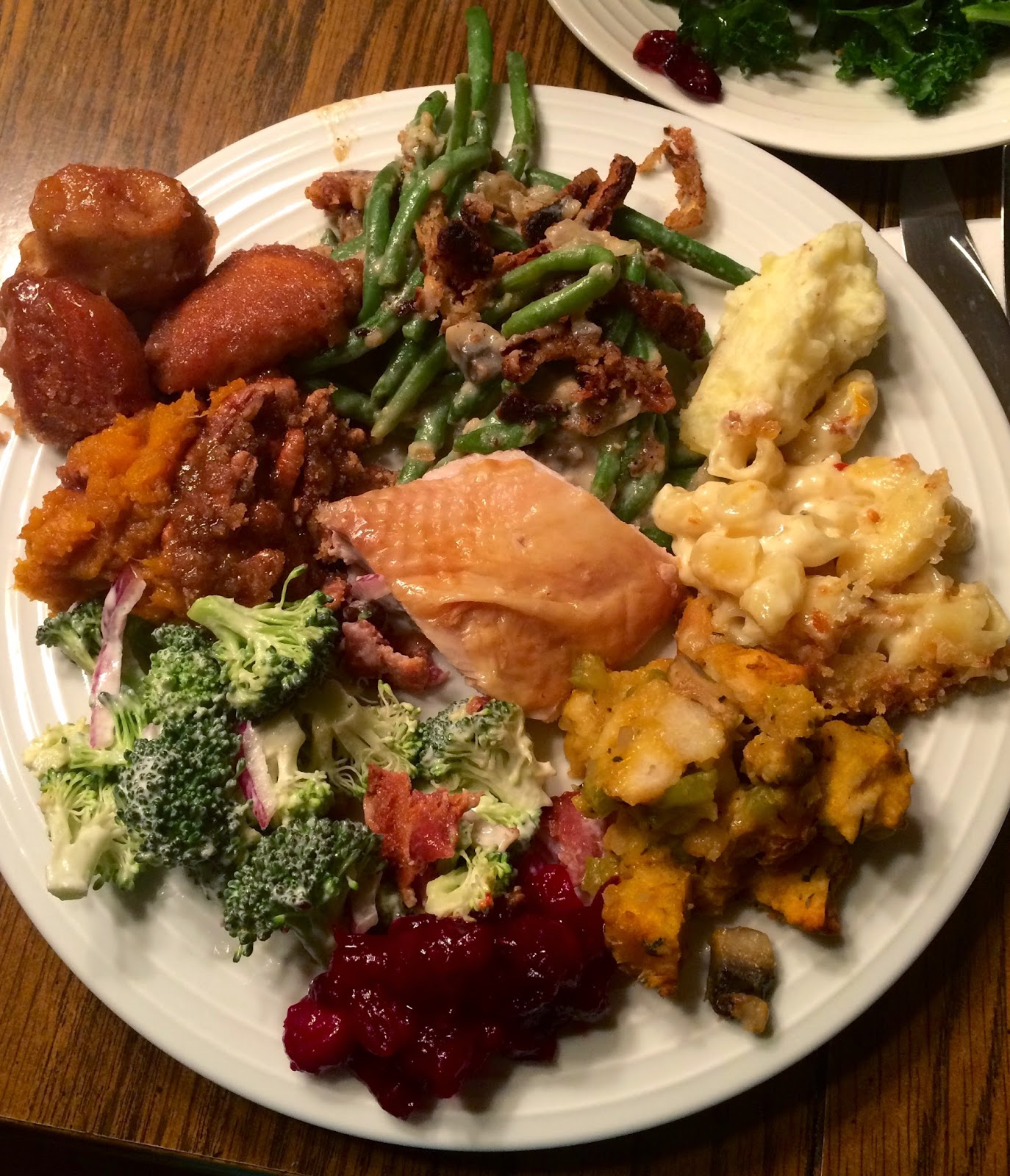 monkey bread, green bean casserole, mashed potatoes, mac and cheese, stuffing, cranberry sauce, broccoli salad, sweet potato casserole, organic turkey and unpictured kale salad + two glasses of red wine — the only thing I wasn't a fan of and didn't eat was the mashed potatoes but was still kinda hungry after this [I know!] and went back for more kale salad and sweet potato casserole 
dessert was three slivers of each pie — chocolate, pumpkin and apple with a cup of coffee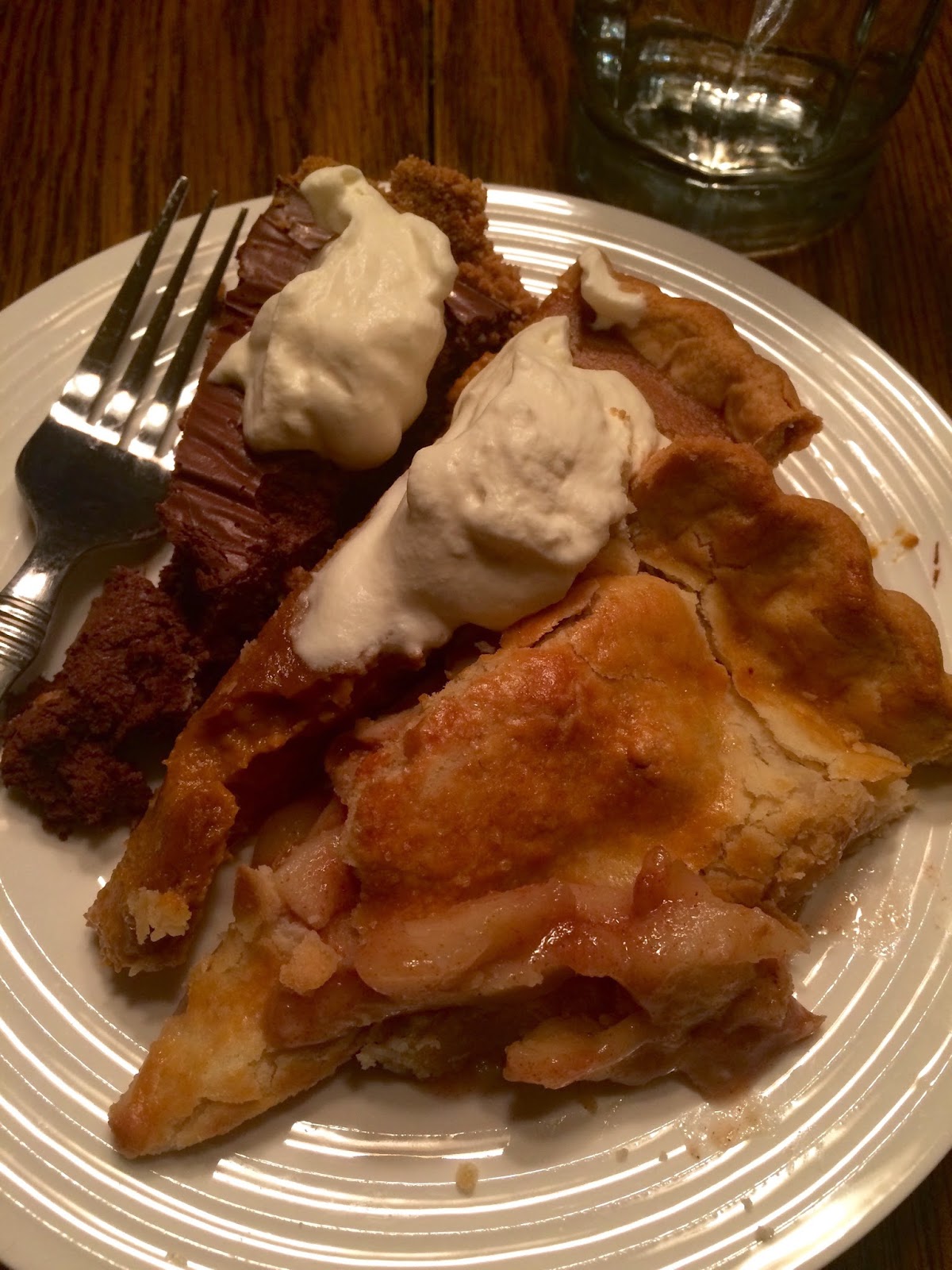 If you're off work today, I hope you relax and enjoy the rest.
I'm soaking up this last day at home before I fly back to nyc tomorrow. But the sweetest part of this break at home is knowing I'll be back in 2 1/2 short weeks for Christmas!
Have a fabulous day friends. I am SO very thankful for you guys for allowing me to do what I do. For wanting to read, for leaving encouraging comments, for encouraging one another with your own stories and wisdom, and for being authentically you. I love you so much!