Today I turn 26.
A year ago, the thought of 26 scared me. It seemed so old, so grown up and so…settled. I have friends who are 26, married and having babies and I was doing anything but that. This time last year I was wrapping up life in Charlottesville and preparing to
move to NYC and go back to school
. My life felt like a jigsaw puzzle and definitely not settled.
It's crazy how much can happen in a year. Relationships that develop, friendships that grow, lessons I've learned, the deepening of my faith, and how I've settle more and more into who I was created to be.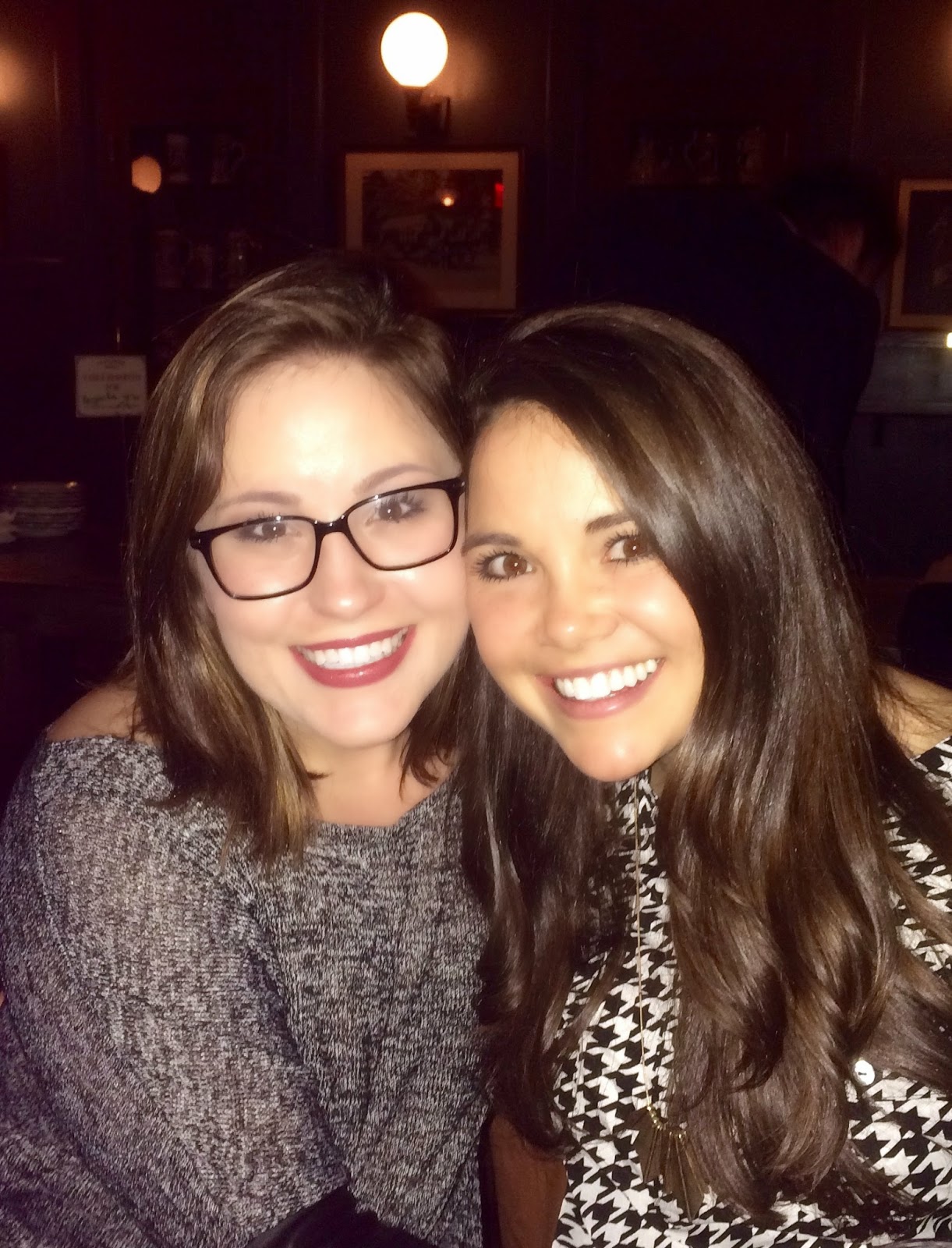 My friend Jordan told me to meet her for a drink on Saturday and that afterward we had dinner reservations for my birthday. Little did I know, she actually had gathered all our friends to surprise me. I'm not a big birthday person, but words cannot describe how loved I felt last night. These people that I've known for such a short time, are so much more than friends. In this big city, far from home…they're family and I feel super grateful for them.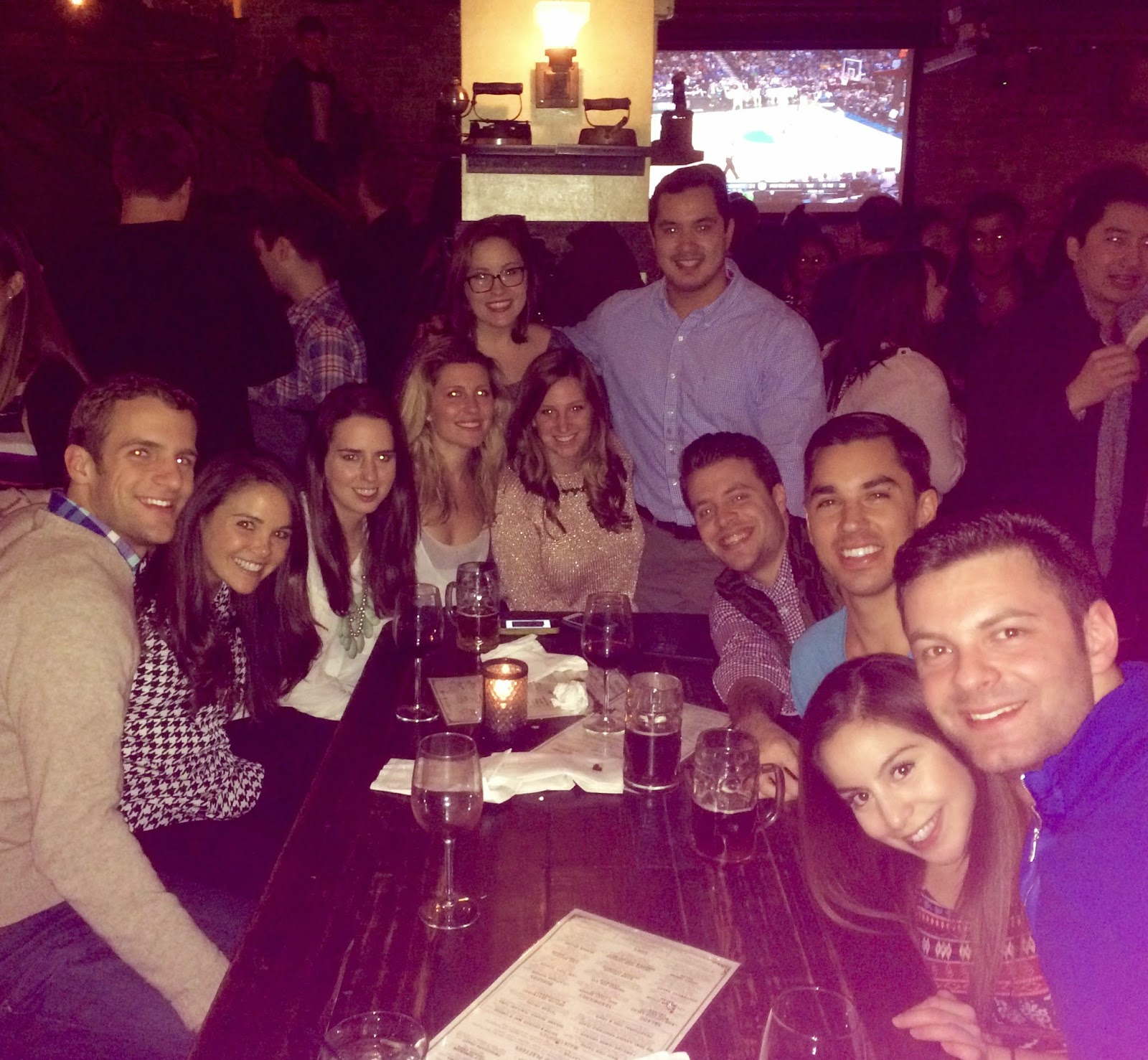 Some days I wake up and wonder how I got here – this Midwest gal who was raised with her four brothers by a single momma with not a lot of money – and here I am in NYC, going to Columbia and becoming a Nurse Practitioner. And I've done absolutely nothing to deserve any of it.
Instead of feeling uneasy and anxious about turning 26, I'm excited. Really excited. And I'm embracing the unknown of 26. Because if my 25th year taught me anything, it was deep faith and trust.
Twenty five also taught me to live more present and to do what matters. To not do what I think I should do or what others expect me to do. But to do what I've been called to and not get caught up in things that don't matter- whether that's what I look like or what race I'm training for or what my social calendar looks like or how many Instagram likes I have. None of that matters.
My hope for 26 is to embrace even more spontaneity, live more fearlessly and let go of any agenda I have for my life. Because I'm not in control of my life and I don't control my future – thank God. I want to walk wild and free with confidence that whatever 26 brings.
I hope to love others better and love them well, to continue to invest in relationships that matter and let go of those that don't. To think of myself less. To give more, but to joyfully give more- whether it's my time or money or whatever. And lastly, to soak up every second of this wild and unpredictable season of life.
I also want you all to know how grateful I am for every one of you- whether you're a real life friend, a
client
, somebody I've emailed with or talked to on the phone or somebody I don't know yet- I'm so grateful for you. This blog would be nothing without your support and encouragement and grace. Lots and lots and lots of love to each of you!
Thank you to all my loving friends who have sent birthday gifts and wishes and to my amazing momma and brothers, I feel so insanely loved. Tonight, my nursing school framily is taking me out to dinner at Peacefood Cafe and I'm so excited. Ya'll know how much I love some PF carrot cake.
Cheers to kale and cupcakes and 26!