I'm about 3 1/2 weeks away from bebe's due date. I feel excited, nervous, anxious, grateful….all the things. Some of you may or may not know I'm pregnant. If you're new here, welcome! I haven't talked a lot about the pregnancy for many reasons, but I do appreciate all the caring emails, DMs and comments from you all <3 So thank you so much. It's been a really special season of life and there aren't words to string together that would express how thankful I am to carry this baby and for us both to be healthy and doing well so far.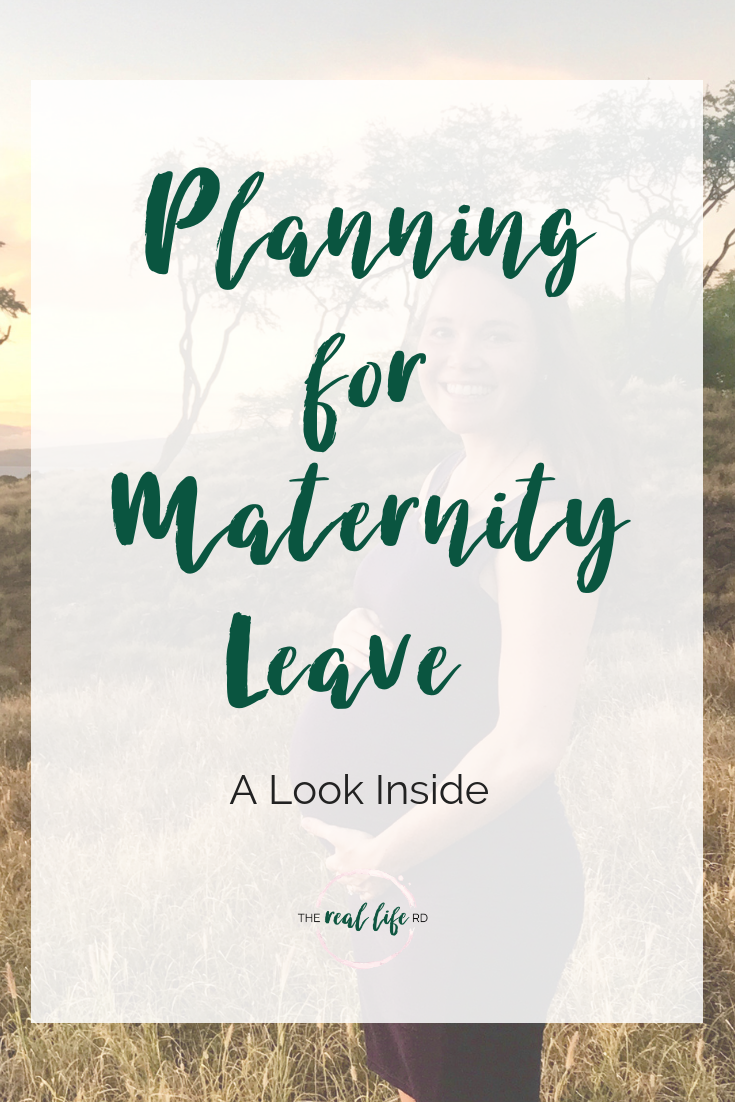 I wanted to write this post for a couple reasons. First and foremost, for each of you reading right now. You mean a lot to me. The blog and business will be changing and shifting over the next few months and in the future. I want you to know what these changes will look like so you know what to expect going forward.
Secondly, I googled for hours over the past month or two on how business owners take time off when they have a baby. I had no idea how to go about it. Everyone is different. They value different things and have different circumstances – so what I'm sharing today is 100% not the only way to do it. It's just what feels best for me and our family as we head into this new and exciting phase of life. Thinking about this transition has made me acutely aware of how fortunate I am for my work situation and for my husband's job. I work for myself most of the time, and my current NP job is "per diem" meaning I'm not contracted to work x amount of hours, rather I work when they need me – if the hours are too much, I can take the hours I can handle and they will find coverage for the other hours. Sometimes that's multiple times a week, other times it's weekend coverage and some months it's a day here and there. Working a per diem job has been the perfect fit for this season of life and I'm grateful it's worked out this way.
I have no idea how labor + birth will go. I hope it goes a certain way, but it's something I'm holding very loosely because I don't have control. Given that, I'm not sure exactly how I'll feel physically, mentally and emotionally after baby comes. I'm hoping and praying for the best, but don't really have expectations. While it's been comforting to loosely plan out "maternity leave", in reality…these plans could totally change and I'm okay with that. I've never given birth or been a mom before so my plan is to take things as they come. And what a privilege that is to get to choose!
As for the role work plays in my life, I've spent the past several months doing a lot of reflection and processing around how career will look going forward – how it looks when I'm living in line with my values vs how it looks when I'm trying to keep up with everyone else. I've spent a lot of time mentally preparing for this shift because I'm pushing back against the part of me that says, "but you've done all this work to get this far!"  But as I've learned to disengage with that part of myself and dug into what really matters, I'm really excited for work to take a back seat not only in the short term, but also the long term. For the past 7+ years work has been a dominating part of my life – sometimes in a not so healthy way, but lately in a much more values-aligned way. My career and the work I get to do is really important to me, but it's not the most important to me.
So what's the plan and what does that mean for this space and all of you?
This is the loose plan that could very well change as we settle into life with a baby.
1. Dates
Right now, my plan is to take a full 8 weeks off from everything. I won't be jumping back into things after 8 weeks, but I plan to take at least 8 full weeks entirely off from work. My due date is December 2nd (I thought it was Dec 3rd until about 3 weeks ago.. lol) so unless he is the opposite of my late tendency and actually arrives early, I'll plan on taking all of December and January off from any kind of work. I'm nervous about this, but deep down I know all will be well when I return because I have an amazing team of people that work alongside me.
Over the past several weeks, I've already starting pulling back on the amount of hours I work – both at my NP job and with the business. I'm seeing the same amount of clients, but not doing any extra projects or things to grow the business.
Come February 1st, my plan is to start seeing clients again. I haven't taken any new clients in a really long time and don't plan to until I'm feeling really ready – both logistically and mentally/emotionally. So I might start with waitlist clients around March/April depending on how I feel. But come Feb 1st, I'll start seeing my existing clients again. From there, it will likely be another month or so before I blog or do anything else.
2. Clients
About six weeks ago I started planning for this transition with each client. Depending on the level of support needed and what we're working on in sessions, we will either be taking a pause in our sessions or clients will see Crystal for those 8 weeks. For my clients that also see Liz (our therapist) and are nutritionally stable, they will see Liz more frequently. I am so grateful to have an amazing RD and therapist working with me! My #1 priority with taking time off was making sure every client was smoothly transitioned and there was plenty of communication with each client's treatment team – Crystal and Liz have made this so much easier than I anticipated.
3. The Blog
I'm not quite sure what the blog will look like, but I do know it will be changing. I've been blogging for almost 7 years (what?!) and I'm ready to scale back on the frequency of posts. I'd rather put out authentic, quality content less frequently than the other way around. Connie and Hannah will sadly be ending their internships with me. I don't know how this business existed before them! So there will not be guest posts every Friday. If I'm honest, I really enjoy speaking + talking over writing. I love bopping on instagram and sharing things with you all. And I love giving talks and creating online courses. Writing is different. I love sharing the message and feel strongly about that, but sitting down and writing the content isn't my jam. I always knew that the blog wouldn't go on the same way forever, so this feels like a natural shift. Right now, my thoughts are to post 1x week or a few times a month. And Crystal and Liz will write here too from time to time. We'll see how that goes and feels and then go from there.
I know some people will schedule guest posts or pre-write content for when they will be away. That felt incredibly overwhelming for me, so there won't be anything happening from December to the beginning of March unless it get the urge to write (doubtful, but possible!) so I hope you enjoy the archives. It's crazy that I've published 800+ posts since I began!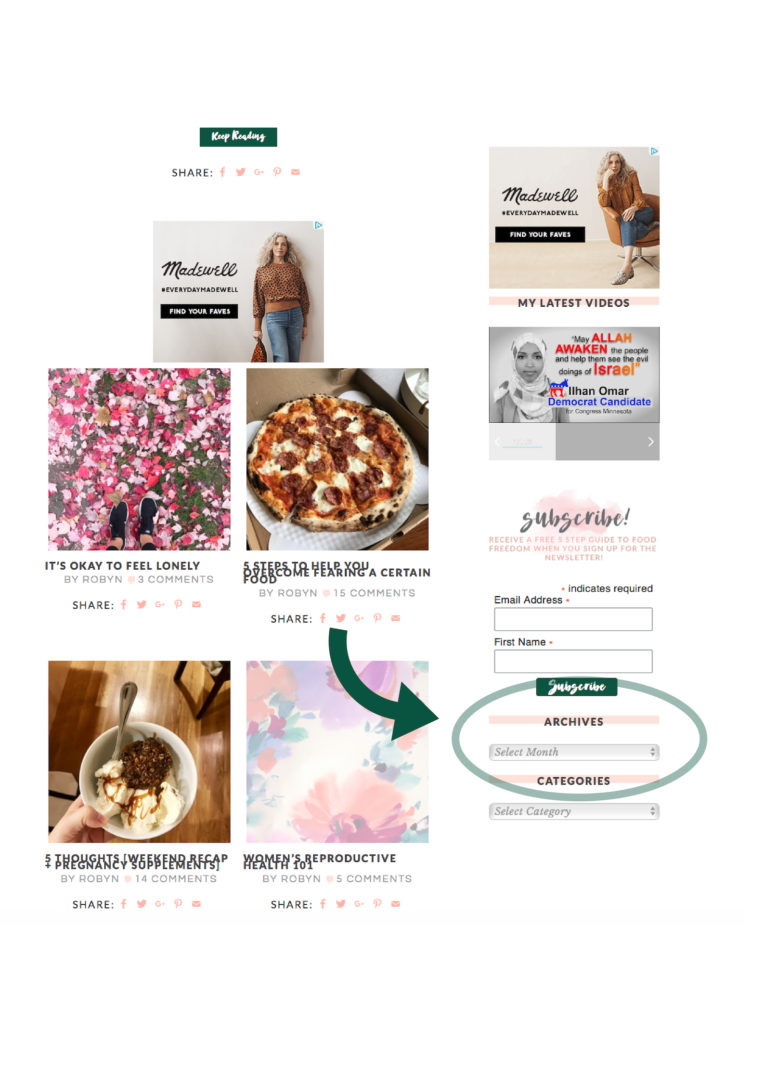 4. Newsletter
The one thing I have planned for ahead of time is an email series which I'm excited about! Currently, I send out weekly newsletters on Monday mornings. Starting in December, that will shift to bi-weekly newsletters for both while I'm away and long term. Twice a month feels much more sustainable than 4x a month. I have a 3 month, six part newsletter series scheduled for you beginning in December and going through February that I hope you enjoy. My hope is that it helps you wrap up 2018 and step into 2019 in the best way possible. If you haven't already you can sign up for that here!
5. Social Media
I have some things planned out for Facebook…mainly sharing of posts and content that could be helpful this time of year, but other than that I'll be taking a break. I might bop onto Instagram here and there if it feels right and enjoyable, but I'll probably be much quieter. Plus, when I post on social media I want it to be a two way street and engage back with all of you! So having a bunch of automated posts didn't feel right for me.
6. Email
Even though Connie's internship will end in December, she has graciously say yes to my offer to bring her on as a team member for at least a few months (I'd keep her forever if she wasn't busy with her RD internship and being awesome) while I'm away – she'll continue to manage the admin inbox and filter out and answer any important emails in my inbox. She'll also continue to onboard new clients working with Crystal and do the scheduling + invoicing. Basically, she's my lifeline.
The thought of coming back to 2+ months of email was beyond anxiety inducing. So I'll have an autoresponder on. Client emails, emails inquiring about our services, a speaking opportunity or our online courses will be handled by Connie, Liz and Crystal. Everything else will be deleted from my inbox, but I welcome you to email me again in February! That sounds a bit harsh I know, but it was the best way I felt to handle email so I don't go insane in February 🙂
7. Communication with my team
I've spent the past several weeks and will spend the next couple weeks helping my team feel confident with me being out, answering questions, having 1:1 meetings, and setting expectations for communication during my time off. All these women are incredible and I feel so lucky to have people working alongside me that are better at many things than I am and love this work and business as much as I do. I 100% trust each of them caring for our clients and the business.
Crystal and I have a meeting every week to collaborate on client care. We will have a meeting every other week while I'm away to communicate about client questions/concerns/needs and then communicate via Slack in between if needed. Liz and I will communicate on Slack as needed as well and Connie and I will touch base on Slack if there are urgent questions that need to be answered or concerns that need to be addressed. All these women are wonderful in understanding my time away and we all expect Slack communication to be infrequent. I know setting communication expectations was really important so everyone felt supported and prepared. I couldn't ask for a better team!
8. My NP job
Thankfully, I'm "per diem" so I don't have to return at a certain time. Starting in February, if they need coverage and I'm feeling okay, I'll probably take on those shifts since I really enjoy my NP work and being in the clinical setting. Thankfully, my husband's job offers 6 weeks of paternity leave (a total blessing!) that he can take whenever. So he'll use some in the beginning and then can take a day here and there when I go into my NP job.
9. Long term
Moving forward, my hope (holding all things loosely) is to work part time. That will be a huge shift from the 40-50 hours I work now, but I'm so ready. This transition feels really right. I can work at my NP job here and there when they need me on weekends and then on weekdays when Nick can stay home with baby. And I can see clients in the morning before Nick goes to work and in the evening when Nick gets home. Thankfully, this works out well for clients since people want to see me outside of traditional work hours anyways. I'm hoping to avoid childcare because it's outrageously expensive here, but if we need to get some child care down the road…we'll do that. But who knows what will be best – this is all new! I could end up laughing at this plan come spring because it could all be different than expected.
I have a few speaking events next year which I'm excited about – some local and some away – but really plan to just focus on the work we do with clients and my NP job. The blog, newsletter and courses will still be there, but will be dialed down. I don't have any plans to create new courses or "grow" anything in 2019. Steadiness is a theme for 2019 and figuring out what it looks like to be a mom and also still have my feet in my career. I have no idea how this will all go, but we will soon find out!
Thank you all for being so caring, kind and supporting this year and all the years past. Life is always changing, so thank you for sticking along for the ride. I am grateful!