Hello again! I've spent the past few months on maternity leave and it's been soooooooo good. I've really, really enjoyed not working and just taking an intellectual break. While I love my work, I was plain burnt out near the end of 2018. Not so much physically, but mentally. If I'm being totally honest, work just felt blahhhh. I think being very pregnant contributed, but I don't think that was the entire reason. I think over the past year, my ability to produce content has fizzled a bit…or a lot?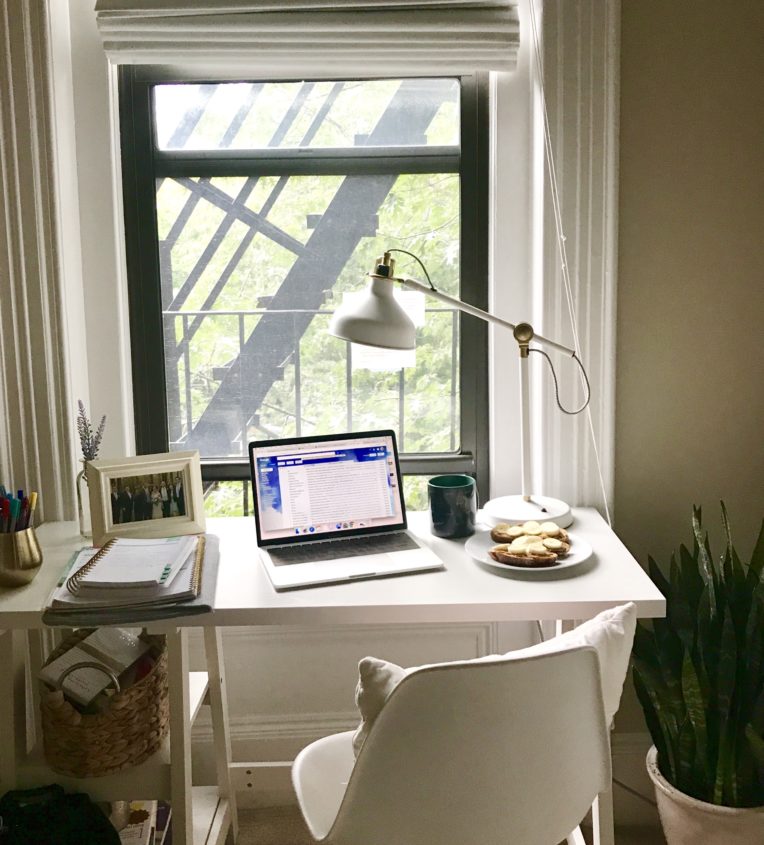 I wrote about changes you could expect in this space come 2019 over in this post  – shifts with the blog, email newsletter, etc. And while I'm definitely not in a "flow" with work and still very much figuring out what this new identity of mom + career woman looks like, I continue to feel my energy being pulled towards speaking + teaching + working with people 1:1 either in clinical work or private practice and not so much writing and creating content whether that's in an email newsletter, blog posts or social media. It feels weird to share that since I'm sitting here typing a blog post telling you I don't love writing blog posts, but I hope that makes sense?? I am deeply passionate about the message I share, but it's as if my brain is exhausted after years of putting so much content out on both the blog and social media. I thought maybe a couple months totally off would light a spark back in me, but I've still got no sparks over here…
So I'm trying to figure out how to best educate and empower women without feeling like I have to write these story like Instagram captions and well written blog posts. That just isn't jiving with me. This feeling is exactly why I love video and doing things like Instagram lives or stories because I can still share the message and information I love with you, but I get to talk to you instead of write to you and it's "unedited" in a way. I enjoy that! I use to do YouTube videos like 3 or 4 year ago and really enjoyed that, but then every one started doing all this fancy editing of their videos and I felt like mine were 0% professional. So I was like welp….that sucks that I feel like I can't put this out there anymore unless I learn to edit videos or hire someone. And I don't want to do either so maybe I should just post low quality videos again lol.
In short, given all this blabber from me on how I enjoy talking + video over writing and blog/IG posts..what kind of content would YOU want to see? What do you actually find value in? This has always been a space to serve women, so I want to hear from you in the comments! 
Professionally, I feel like things shifted a bit for me after having Caleb. I had zero desire to use my brain for a solid 8 weeks. Thankfully, a couple weeks ago, right as I was about to slowly start seeing clients again, I felt excited about dusting off my intellectual abilities. And over the past few weeks I've really enjoyed seeing a client or two in the morning before Nick leaves for work and then, besides a couple email check ins, shutting work down for the rest of the day.
Additionally, I feel my interests shifting weight. I've always been passionate about women's health + eating disorders. But over the past couple months I feel like I've developed this desire deep within my bones to really pour my time and energy into primarily women's health work. The cool thing, and also unfortunate thing, is that eating disorders and disordered eating will always be interwoven with women's health work because of the diet ridden culture we live in. And while I hope one day eating disorders and diet culture are no more, right now that's sadly not the world we live in. So right now, it feels really right to be investing my time and energy into women's health through an intuitive eating and HAES framework and less on eating disorder work alone.
The two go hand and hand in a lot of ways – almost every eating disorder client or patient I see has a c0-occurring women's health issue. And often times when I see women with health concerns, there is underlying disordered eating or a full blown eating disorder. I still very much enjoy working with my current eating disorder clients, but giving myself permission to devote less time to eating disorder nutrition counseling and lean primarily into women's health moving forward has felt really good. I want this shift to be reflected in the content I put out there.
Over the past month, I'm thankful there have been several speaking opportunities throughout the year and new NP opportunities here in Boston that are going to allow me to invest more in women's health using a Health At Every Size framework. I'll be sharing more of upcoming events on social media so look out for that!
So that's where I'm at and where I see this space going. I hope you'll stick around and I'd love to hear your thoughts in the comments. I'll be back in March (how in the WORLD is it almost March?!) with some topic focused posts, but in the meantime here are a few things I'm really into right now.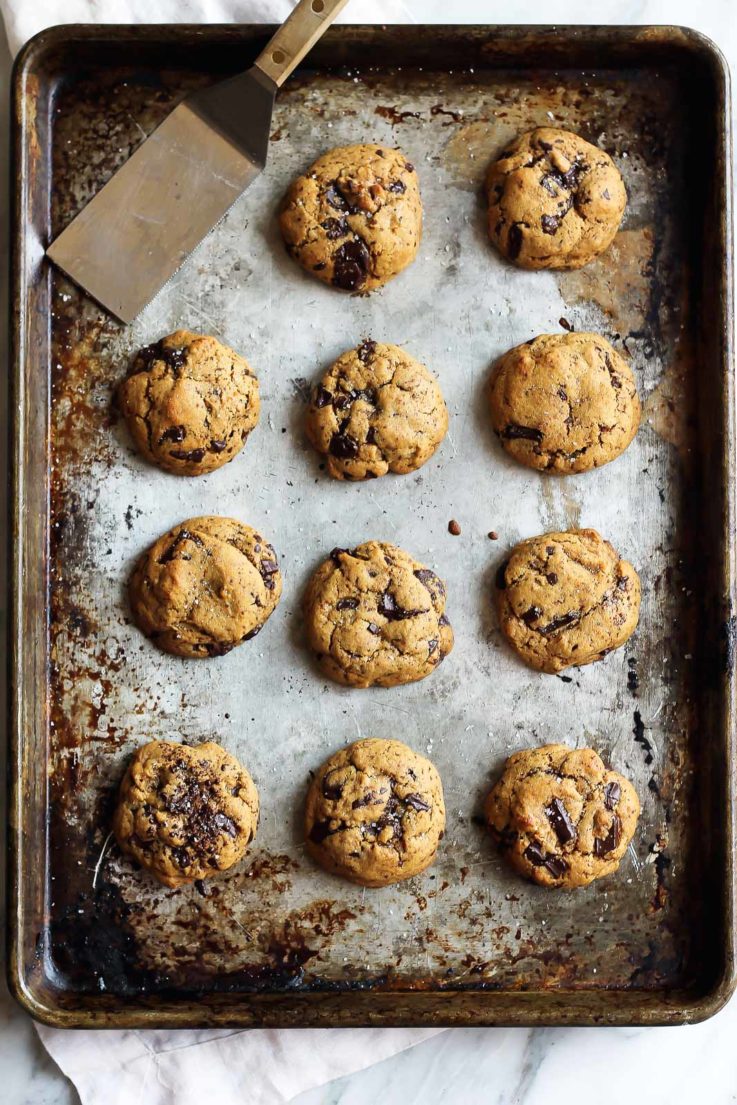 My friend Whitney (who started the Letter Project – check it out) made these cookies all the time and at first I thought it was weird to make cookies with chickpea flour. But she raved about them and I'm into trying new things. Plus I do like that I can snack on them mid afternoon and 1) they're satiating because of the extra protein in the chickpeas and 2) I can eat a few and not end up with a belly ache. I think of these as a snack cookie, not a replacement for Tollhouse. Nothing replaces Tollhouse cookies.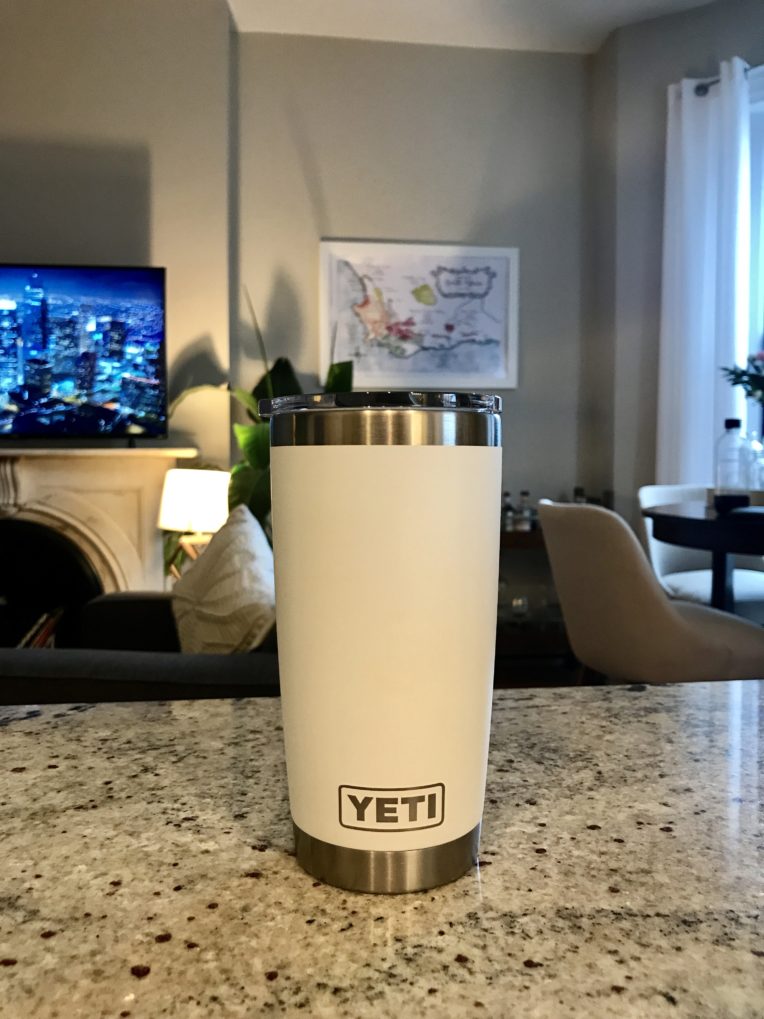 My Yeti travel mug. I LOVE THIS THING. I use it everyday. I use it for smoothies, tea, and coffee and they all stay hot and cold for hours. I can see how it's worth the extra $$. This would make a great gift. I just gave one to Nick for Valentines Day. Does that make me super lame? I'm now gifting travel mugs to my husband on romantic holidays…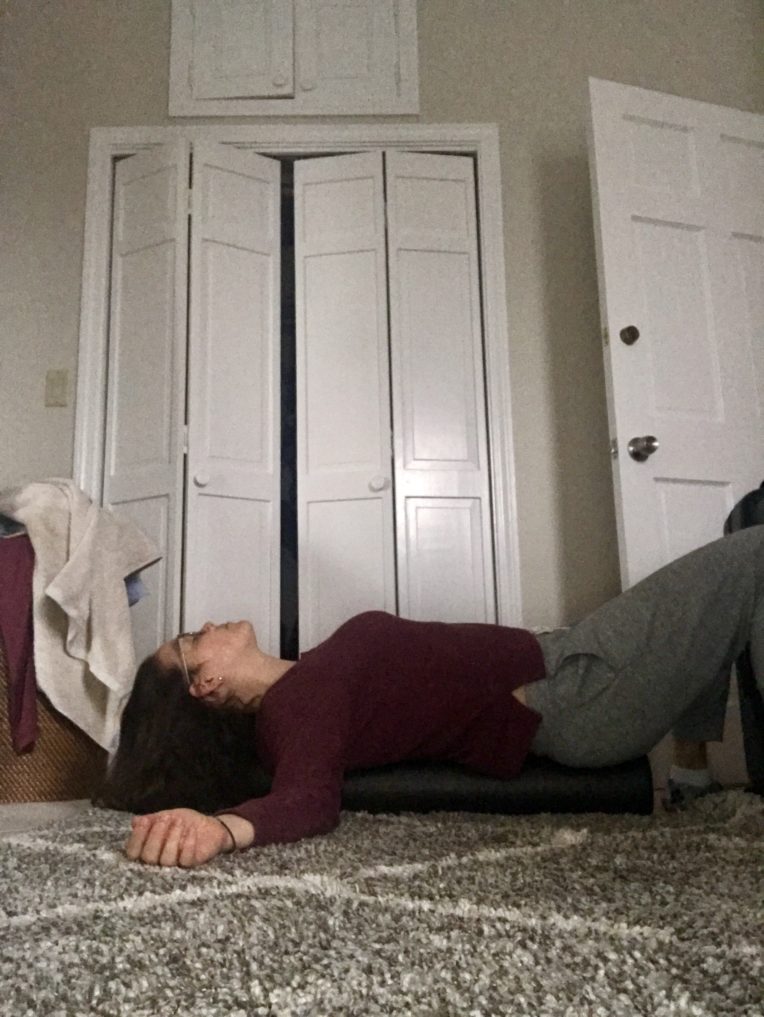 Doing this stretch with my foam roller multiple times a day. Lay on your foam roller vertically and fan out your arms. Move your arms up in a V shape for a more intense stretch. I'm curling in my chest all day so stretching it out feels sooo good. If you sit at a desk most of the day hunched over a keyboard (which hello, most of us do) do this stretch. I feel like I breathe deeper and stand up straighter after doing it.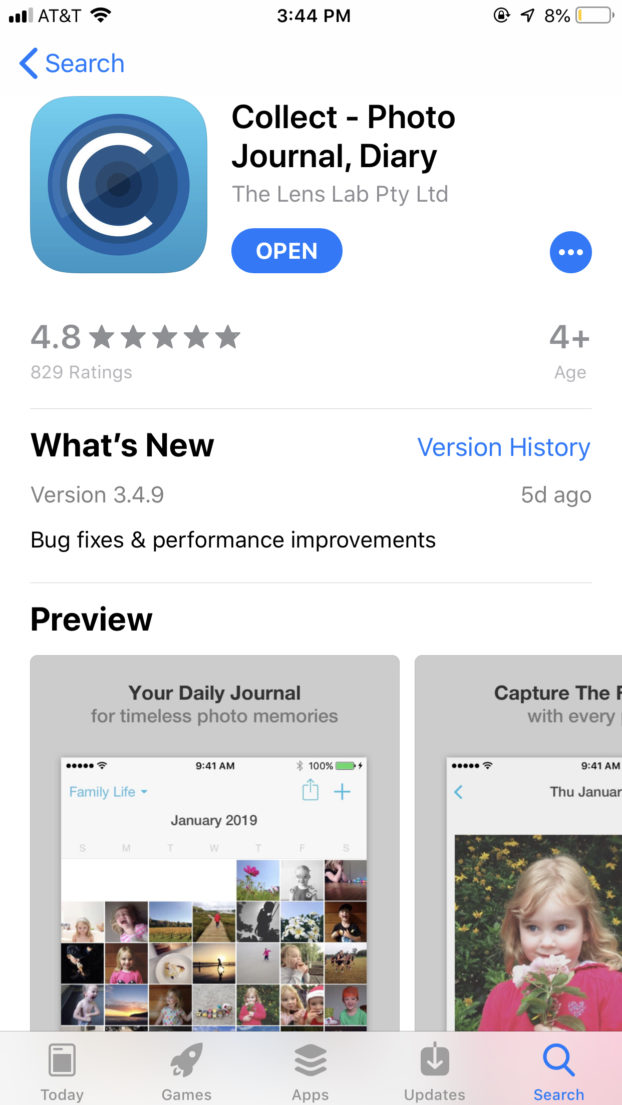 This new photo app, Collect. Anybody else get super overwhelmed by all the photos on your camera roll because you want to organize them, but you don't know what to do? Only me? Ok. Still check this app out. You can upload your favorite photos of the day and caption them, add tags for easy searching and other stuff. As Marie Kondo would say, pick the ones that bring you the most joy, save them and delete the rest.
See you back here in March!