I weirdly love knowing a person's morning routine ….how people start their day and how they manage their time. For me, how my day starts has a big impact on how I feel and how the rest of the day goes. Not that crashing and burning before 9am can't be redeemed (been there many a times), but man I love a good start to the day.
The way my mornings begin has varied significantly over the past 5 years. I think as we enter into different seasons of life, we value spending time doing different things and the amount of time we have to do xyz thing can change. The way my morning currently goes is in no way how it should go for you. It might be the worst way for you to begin your day. You know what is best for you! But I do hope it's semi-interesting, perhaps helpful or maybe just enjoyable to read if you're nosey like me.
The older I get, the more acutely aware I am that time is valuable so I've been in this space over the past year or so figuring out how to best utilize my time. And for a non-planner, type B like me….this has been a struggle & challenge.
Here's a peak into my current best attempt.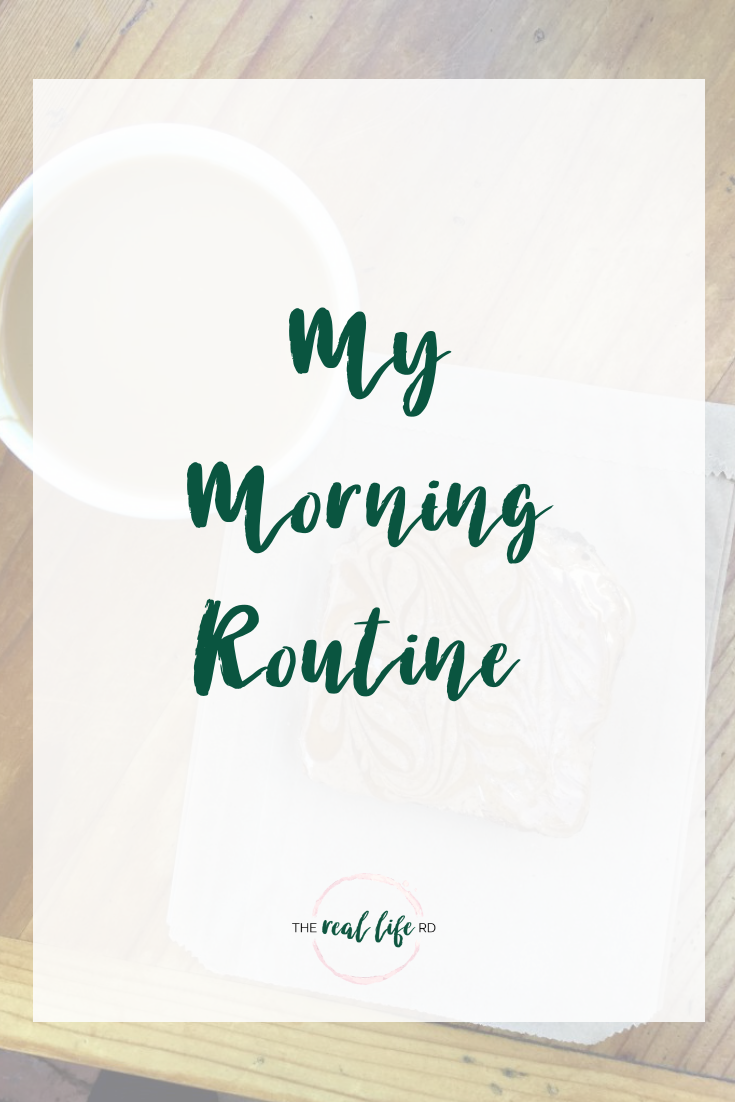 There are a few things I like to do in the morning, no matter how short or chaotic my morning "routine" might be.
Coffee.
Bible.
Food.
Lately, we've been in a sweet spot with Cal's sleep and so I'm able to wake up early. Baby sleep is this weird mystery/science experiment. When he was 2-3 months old and giving us 7-8 hrs stretches I thought we were smooth sailing. ROOKIE MISTAKE. Baby sleep is not linear – the older he got the more disrupted his sleep became. But a few weeks ago, things took a miraculous turn (still don't know how…mystery, I tell you) and he is sleeping till 5am-ish most days. THIS FEELS LIKE A MIRACLE THANK YOU JESUS.
So I've been going to bed by 9 or 9:30 so I can get up for the day when he wakes. On nights when he's up 1-2x, I will sleep later because sleep is life. Having a "morning routine" is pointless if I'm sleep deprived. If I wake up when Cal wakes up and have less time in the morning to do work before Nick leaves for work, than this "routine" might be reading one passage of scripture for 30 seconds, quick prayer and sit down at my desk with coffee to do work. My point….this ain't perfect. Life is messy.
Anytime between 4:45am and 5:30am I wake up. The time depends on when Cal wakes. I use to stand in the camp waking in the 4am hour is offensive but it's feels weirdly awesome if I'm well rested.
I go in and nurse him and he goes back down until 6:45-7ish. Then I go put on the coffee and pump my other boob since it's been 10 hours and they feel like they are going to explode when I wake up. Sometimes Nick is up and he makes coffee while I pump, but I love when it's just me….it's so still and quiet and I love it. I curl up on the corner of our couch with coffee, turn on the lamp and sit there for a minute or two in silence. I need to ease in.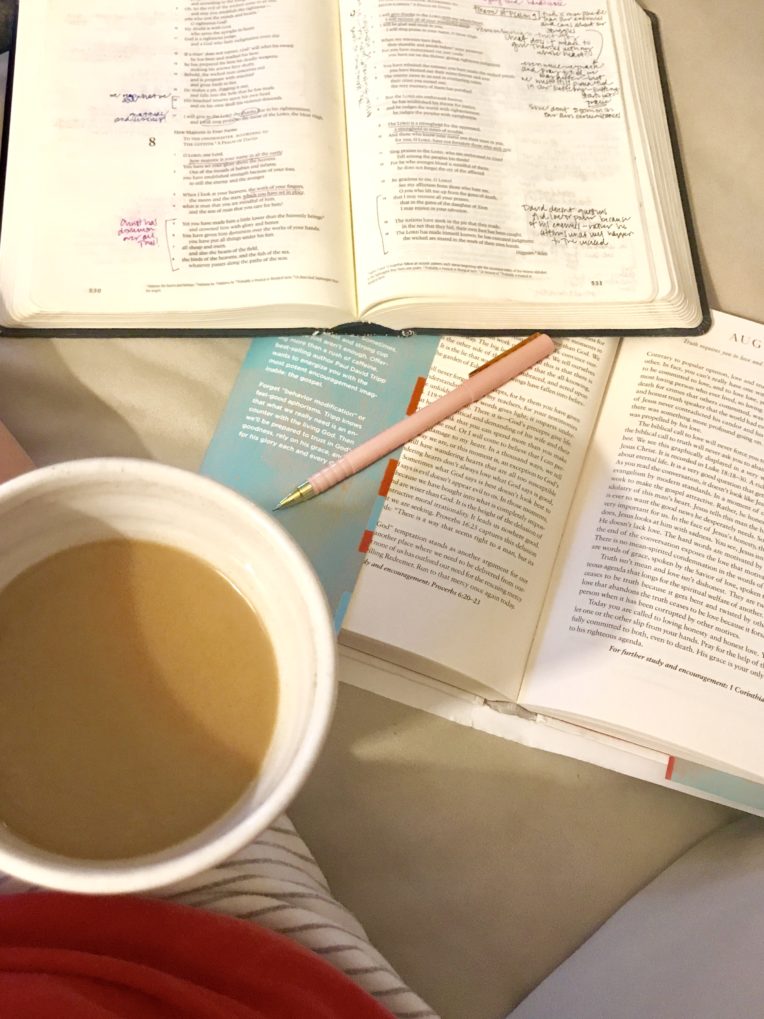 Next up –> bible. How much time I have to do this has waxed and waned depending on life. In nursing school it was minimal or on the subway. Post school and pre-baby it was longer. Nowadays if I get up early, 20-30 minutes is the time I've got. Chaotic mornings…30 seconds. And that's okay too. Lately, I've been reading through the New Morning Mercies devotional and then pray for a few minutes – this works with the shorter time frame. If I have time and feel like it, I journal a bit.
By 6 or 6:30am I like to be at my desk working. If I have a client, that is usually scheduled at 7 or 7:15am so ideally I like to get a hour of focused work knocked out before that. Most mornings I don't have clients so after checking in with my team on Slack, I try to do my most important tasks in this 6am to 8am window. Research, writing, preparing a talk…the type of stuff that requires my brain to really function.
I'm currently writing this blog post at 6:31am on Tuesday morning. I work best in the early morning. Some people work best at night. Since the time between waking and breakfast is 2-3 hrs, during this time I'm shoveling granola into my face. The fat in the granola holds me over until breakfast. This is my all time favorite recipe and if you're intimidated by granola, don't be…this literally takes 5 minutes to throw together and it is 100000000% better than even the best store bought granola.
Nick cares for Cal in the mornings while I work so he usually makes oatmeal or toast if we don't have baked oatmeal or something else already prepped for breakfast.
Around 8ish we eat breakfast. Cal loves himself a good hearty breakfast – that kid can slam oatmeal or pancakes like he's 8 years old.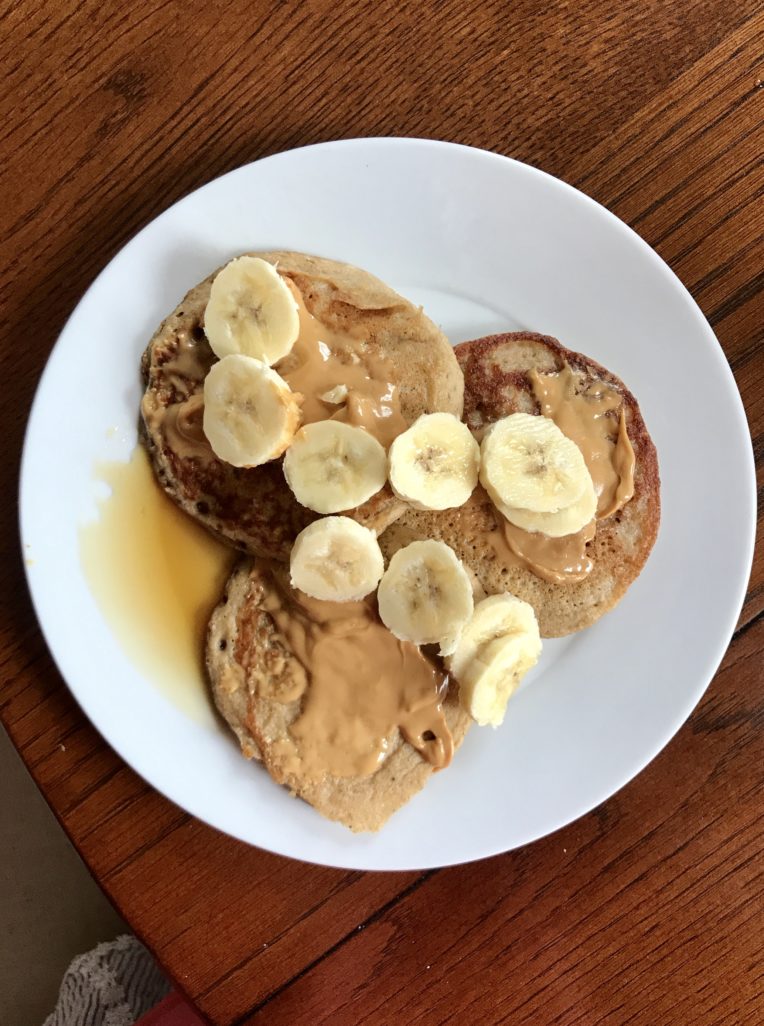 Sometimes though if I have a call or a deadline or the morning is a hot mess, I eat breakfast at my desk or whenever/wherever I can. Again…life.
Recently, it dawned on me that I needed fresh air in the morning. Nick would leave for work and Cal would go down for a nap shortly after and so I wasn't getting out of the apartment until 10-11am most mornings. Even when it's cold, fresh air is a game changer for me, even if it's just to step outside for a few minutes. Now that his first nap is pushed back a little later in the morning (9:30ish) we have some time to get out. Nick works at WeWork (he works remote) and it's about a 15 minute walk from our apartment so we've been leaving the house around 8:30/8:45 and walking there and back in the morning and LET ME TELL YOU. That fresh air walk in the morning is a dose of happy.
And that's that.
A few things I've found to be really helpful for me when I'm feeling all disciplined and stuff ….because naturally, I don't like rulezzz.
Not using my phone until our walk back home when I call Momma Coale. I find my phone to be so distracting. Unless I'm bopping on IG Stories to share breakfast or something, I try to just keep it charging in the kitchen in the morning. I'm always running on 10% battery so this is a win win.
Not checking email until Cal goes down for his first nap. When I was checking it in the early morning, I found it to be such a time suck and waste of those crucial focused morning hours. For me, email doesn't require a lot of cognitive energy so I can bop on during a nap and plug away at email. Same for social media. It's way harder for me to shift from being a mom into deep focused work during nap time.
Having Nick home to care for Cal. Thankful for that.
And Cal sleeping ….I'll update you with a new routine when this miraculous season of sleep ends.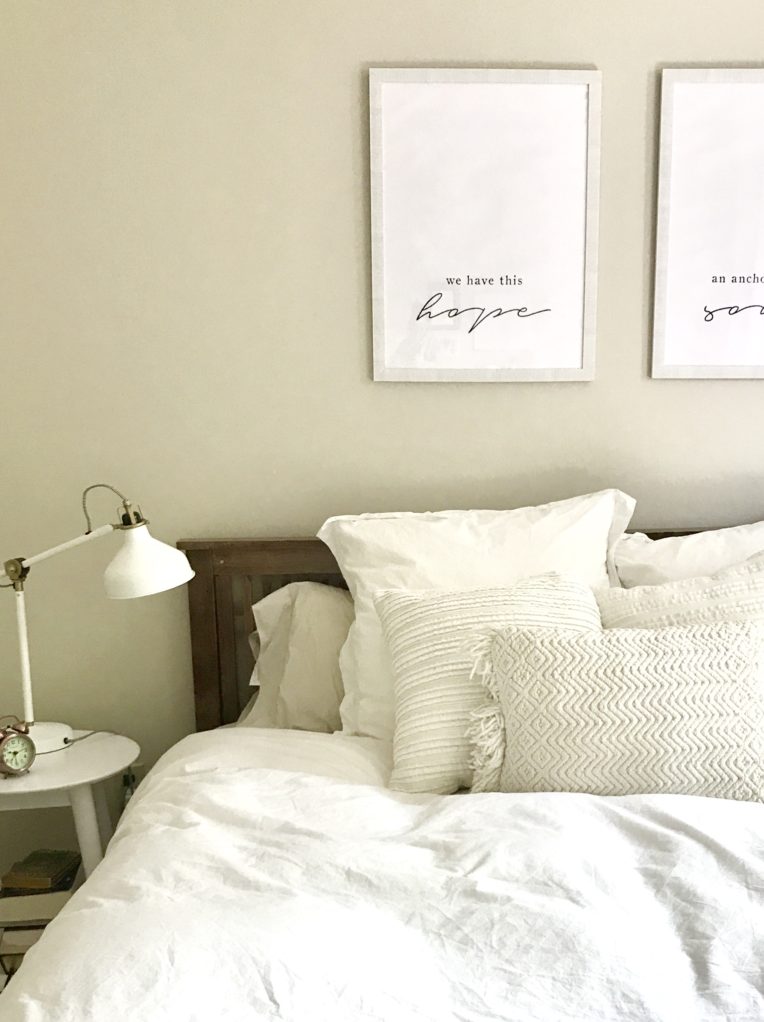 What works for one person doesn't work best for another so I'd love to hear how you go about your morning in the comments!