Thank you guys for all your sweet comments, emails and messages about Monday's post. Totally unnecessary, but you sure do know how to make a girl [and guy] feel loved! So, thank you.
This week for WIAW, I'm photo dumping pictures from the past couple weeks when we were at Cape Cod and then when my momma was in the city. Let's just say, it's been a good-food-filled couple of weeks. I've consumed a respectful amount of fries in all forms, ice cream cones, and wine. Fries actually became a food group in the Cape.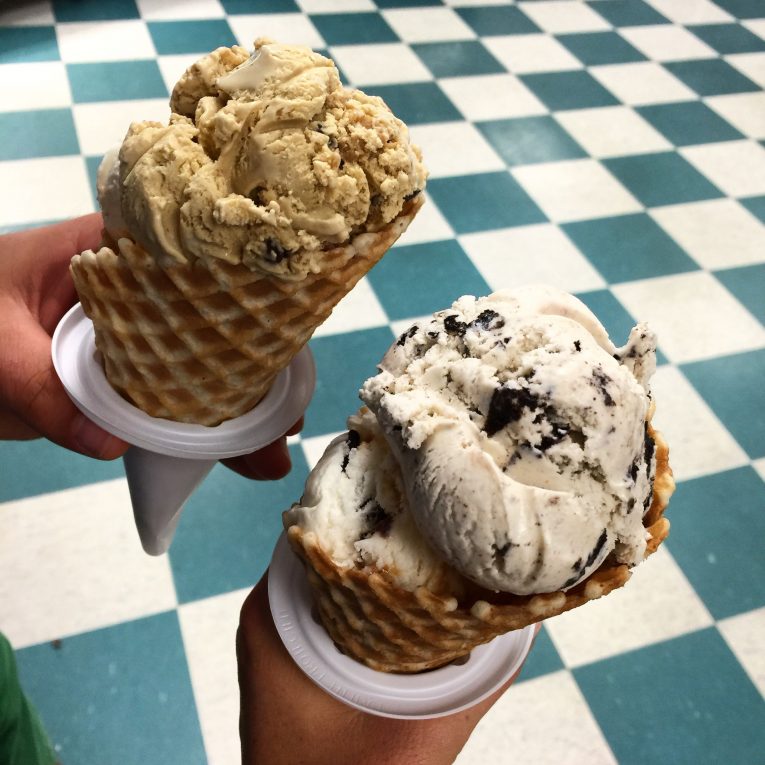 all the ice cream all the time, and always in a waffle cone // cookie dough and birthday cake for the win.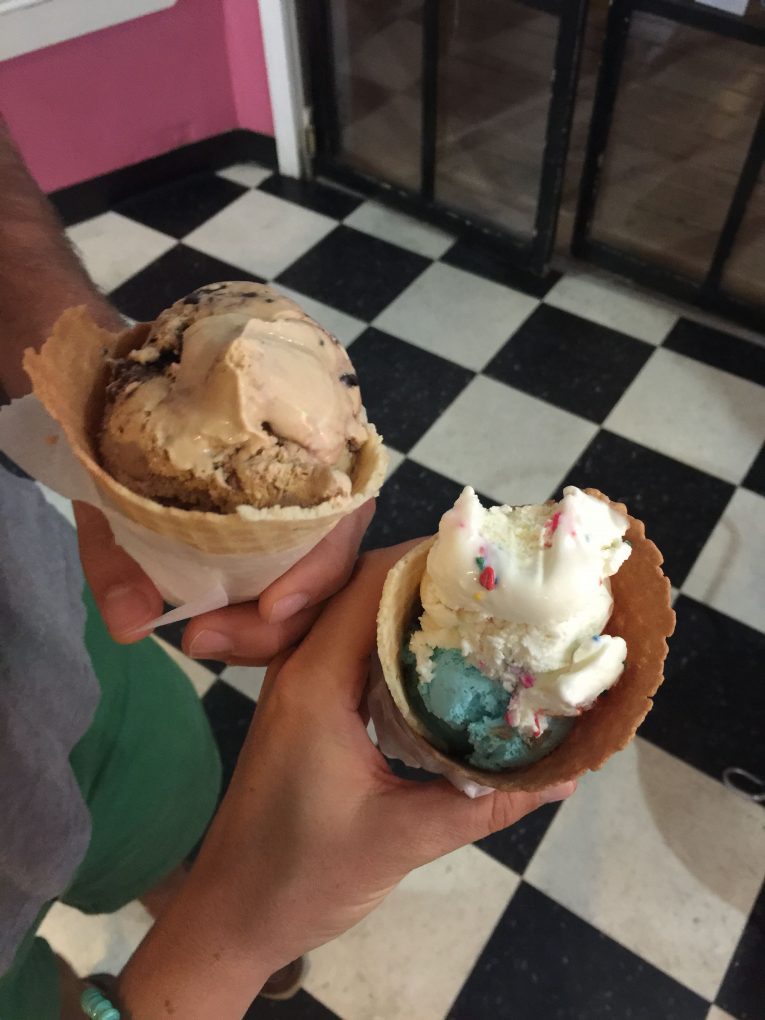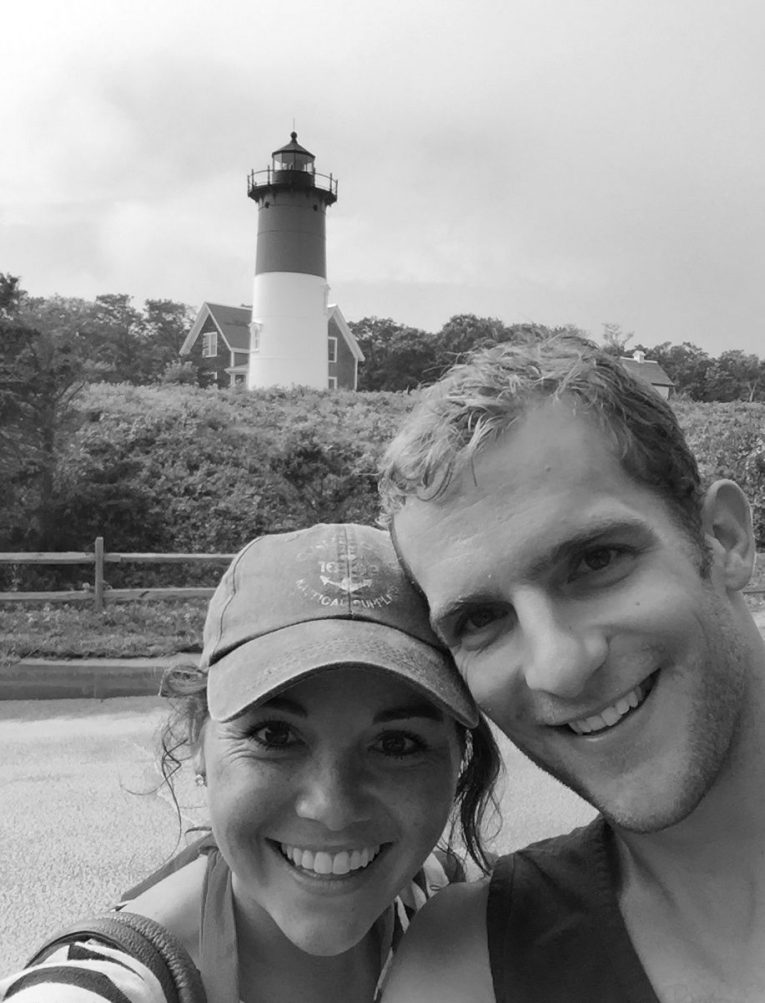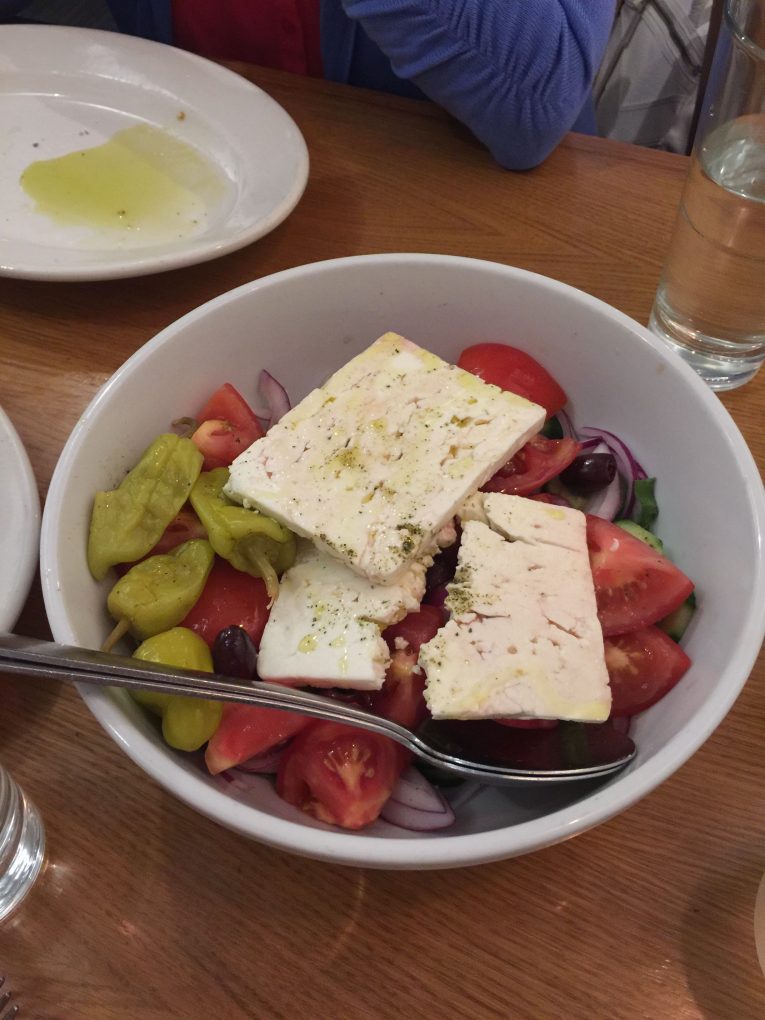 part of dinner on Saturday // Greek salad + bread and olive oil + fried zucchini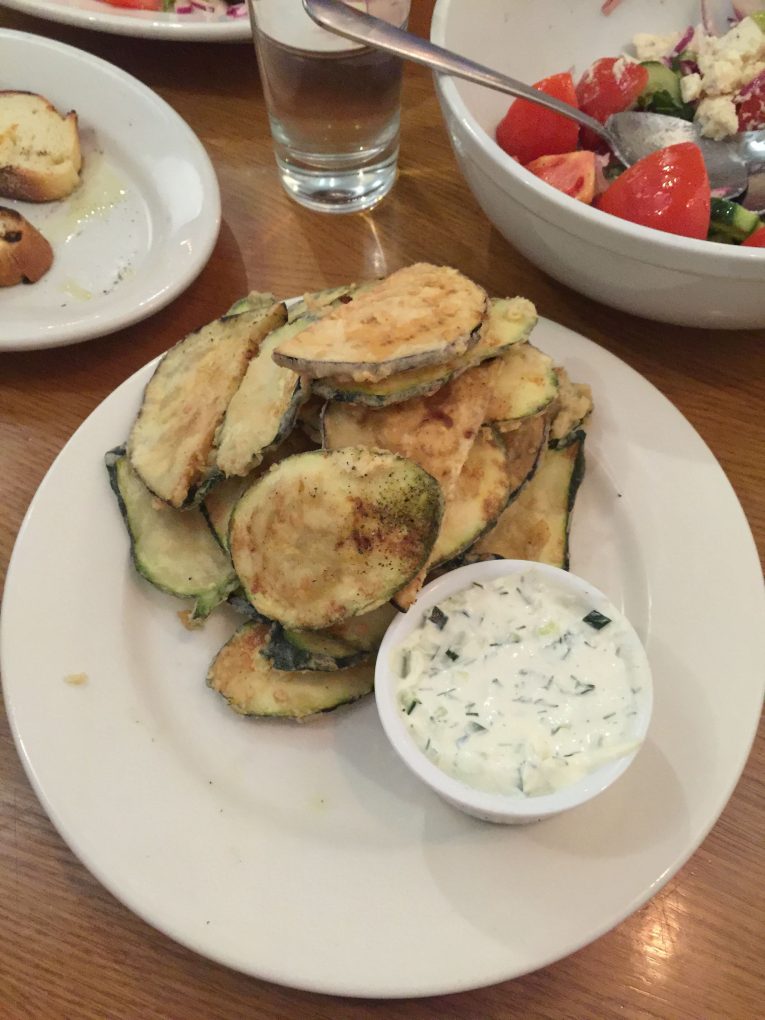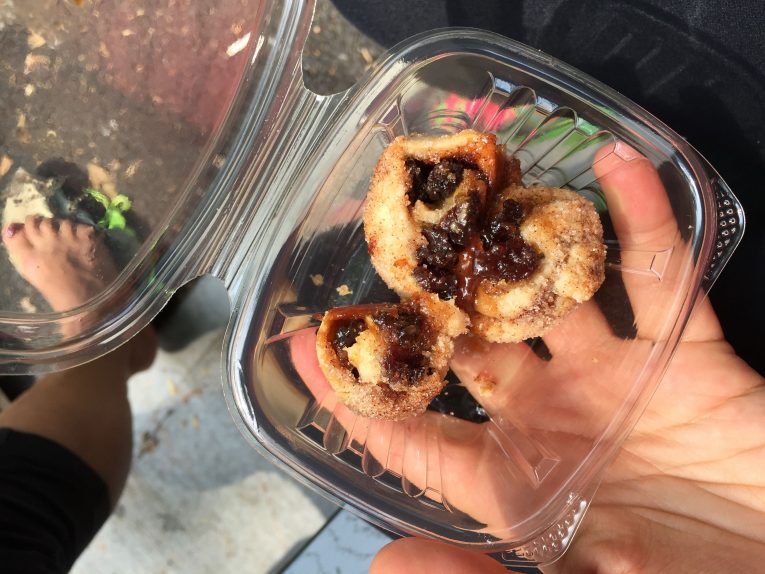 lunch Monday // Hummus and Pita Co. plate full of everything with olive oil, hummus + pita and these cute little pastries filled with raisins and apricot jam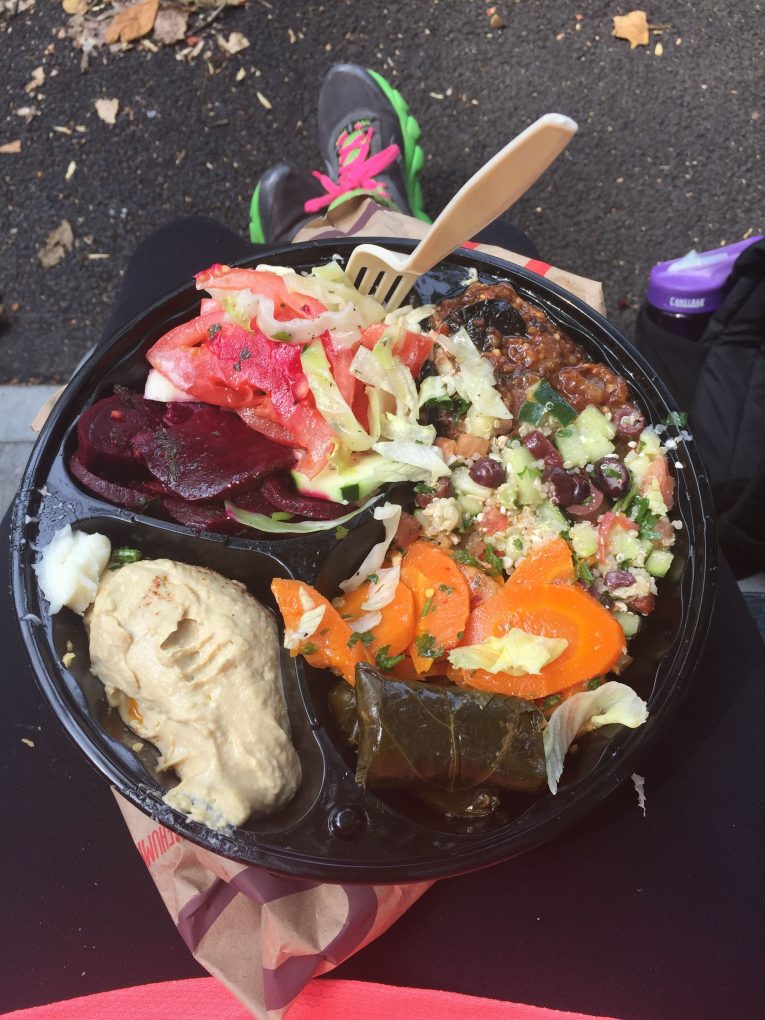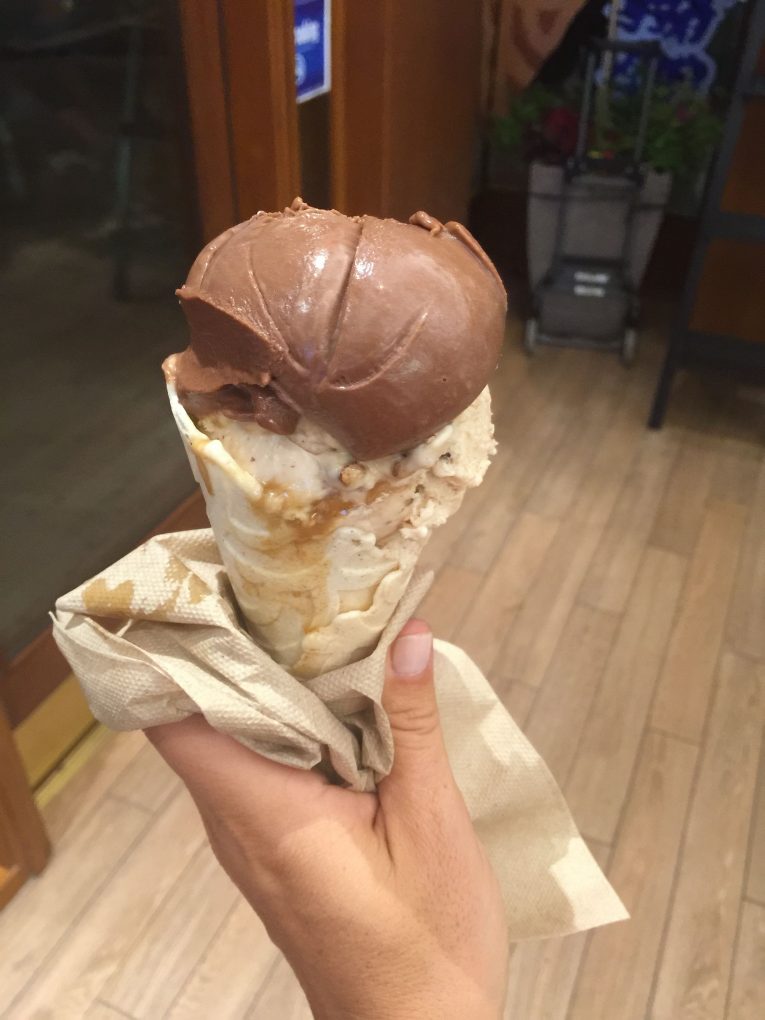 carmel praline and chocolate coconut milk ice cream // Greek salad + an arepa at Smorgasburg in the city on Saturday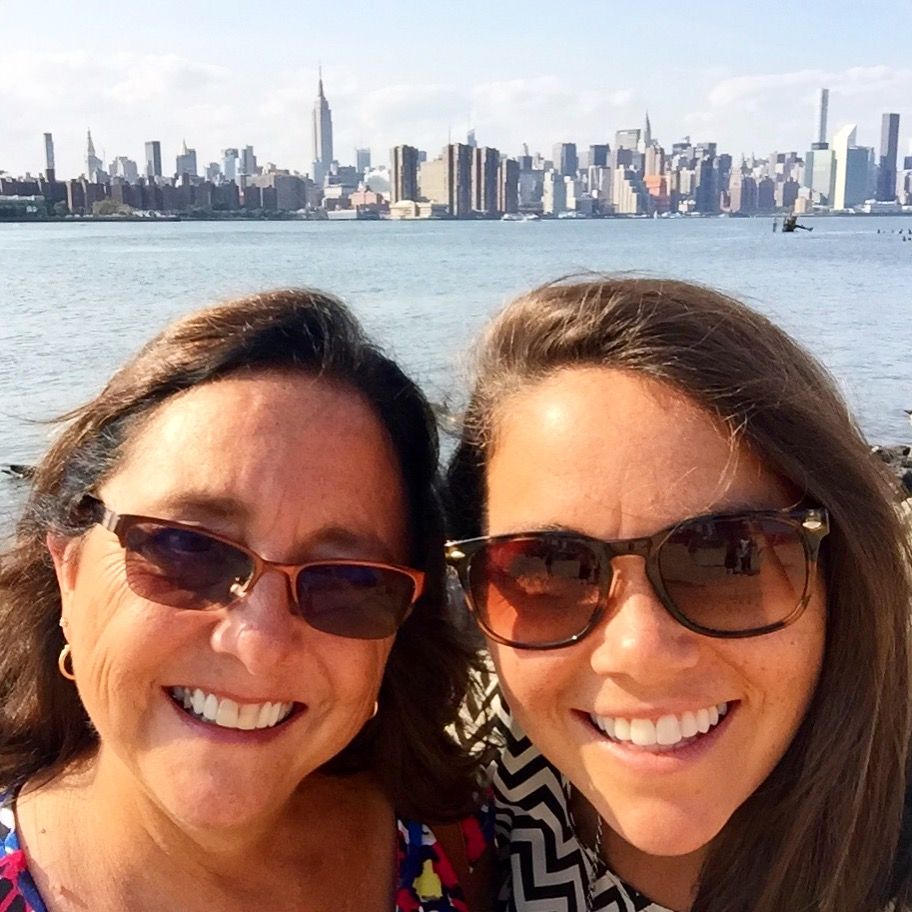 dinner at Westville // veg plate + Cobb salad + sweet potato fries + red wine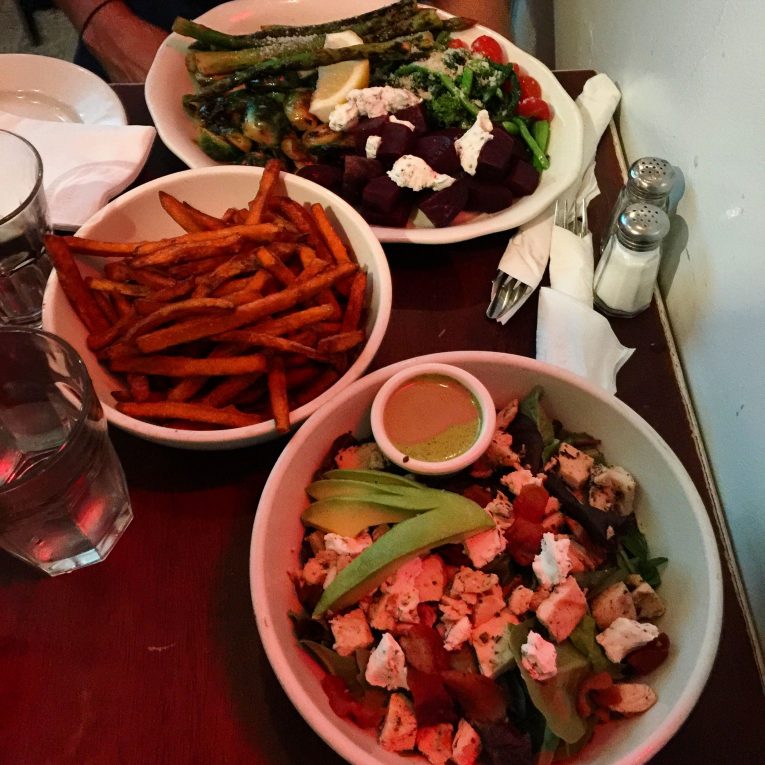 But after a couple of weeks of the good stuff, my body is so craving the other kind of good stuff…the green stuff. So with summer winding down and there being a little less travel in September than months before, I am pumped to get back in my kitchen and start cooking again. I went nuts on Amazon and Swanson Vitamins this week ordering so many nuts, seeds, dates, oils and dark chocolate to stock my pantry. Wheeeeeee! I've got 8 weeks until the NYC marathon and my focus is to take care of this body the best I can. There will still be wine and ice cream and fries, but there will also be a bit more green around these parts. And I'm excited about it.
I'm a pretty easy going person and I don't have a lot of things that get to me, but guys…when people ask if I eat "xyz" food or see me eating pizza or cookies or drinking more than one drink at the bar I kind of want to scream. RDs are human and life is way too short to be all legalistic about food. I've gotten some requests to do a post on foods you might be surprised an RD would eat, and I think the past two weeks are a pretty good depiction of that. All the carbs, all the sugar, all the wine, and all the fried food. I can't think of a better way to wrap up this summer.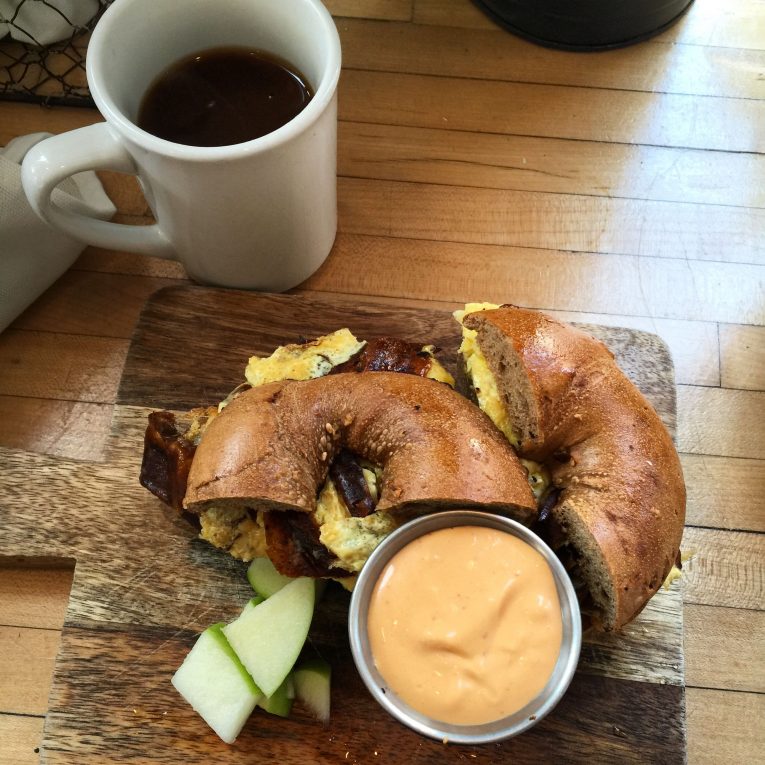 egg bagel with adzuki bean bacon, cashew cheese and chili mayo at The Butcher's Daughter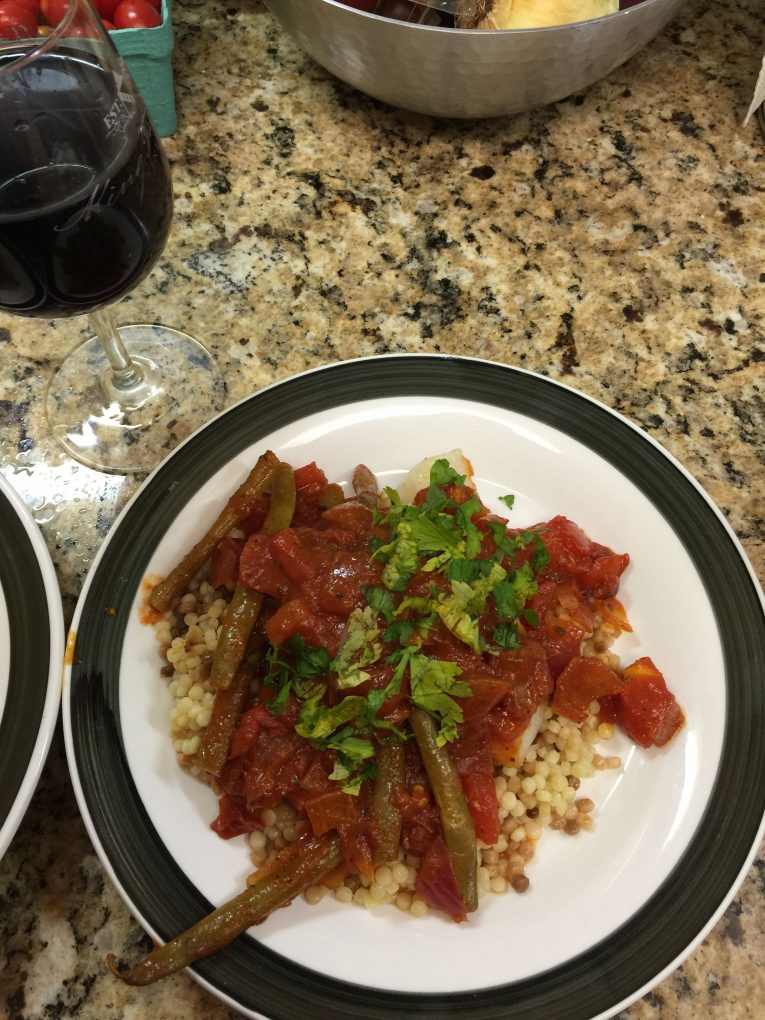 Cod with tomatoes and green beans and some other stuff that Nick cooked last night with a couple glasses of red wine and blueberry crisp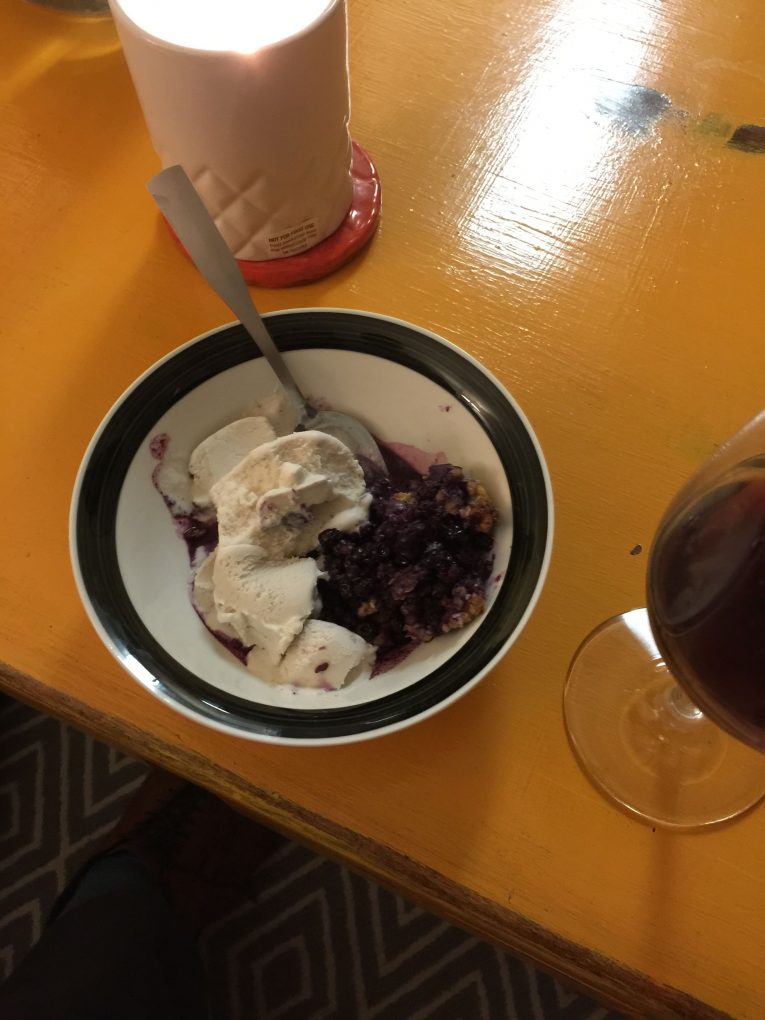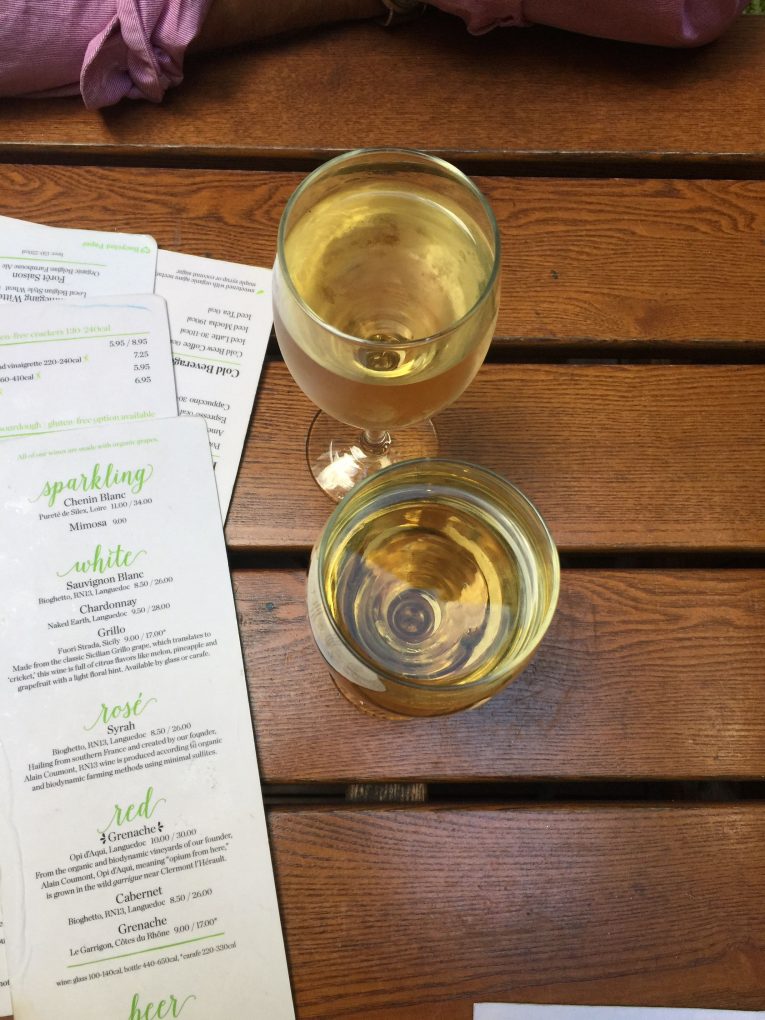 And if your summer has looked similar, cheers. There is so much joy that can come from licking an ice cream cone on a hot August afternoon, cracking a bottle of wine on a Tuesday just because, and eating fast food while road tripping. And most importantly, there is so much freedom in that. Our bodies are super smart. They won't crave that stuff forever. And that's how we cultivate "balance." Because after a couple week of less green all my body wants right now is all the vegetables. And that's not because I think I should eat that but because I want to.
Yesterday's post run lunch was ALL THE VEG. // green smoothie + kale salad with tomatoes and avocado and leftover vegan sushi from Beyond Sushi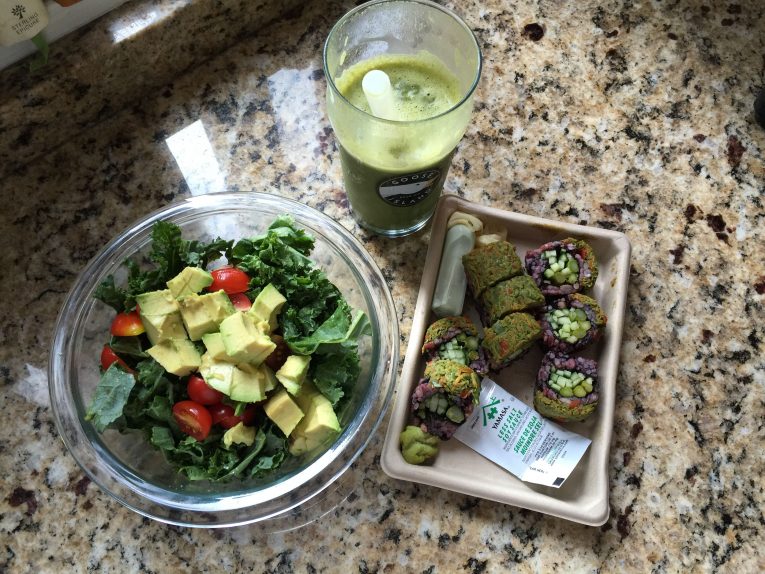 So as summer winds down, and a new semester starts next week I'm excited about getting back in the kitchen, eating some nourishing foods, and settling into a better sleep rhythm.