Hellloooo my long lost people! It's been an amazing ten days in Europe – London, Paris and Prague – my momma and I are currently sitting in the Oslo, Norway airport waiting for our 5:35pm flight to NYC.
It's like 9:30am in New York right now and that feels weird because it will feel like 2am when we land, yet it will only be 8pm. So we will be crashing hard tonight when we land in hopes of getting back on east coast time asap.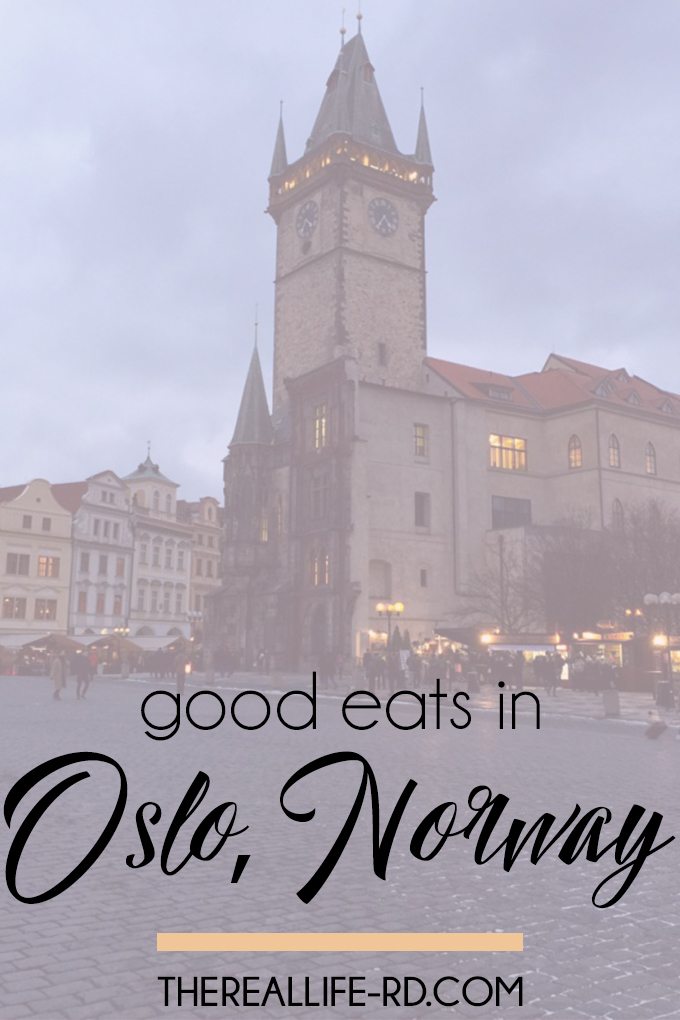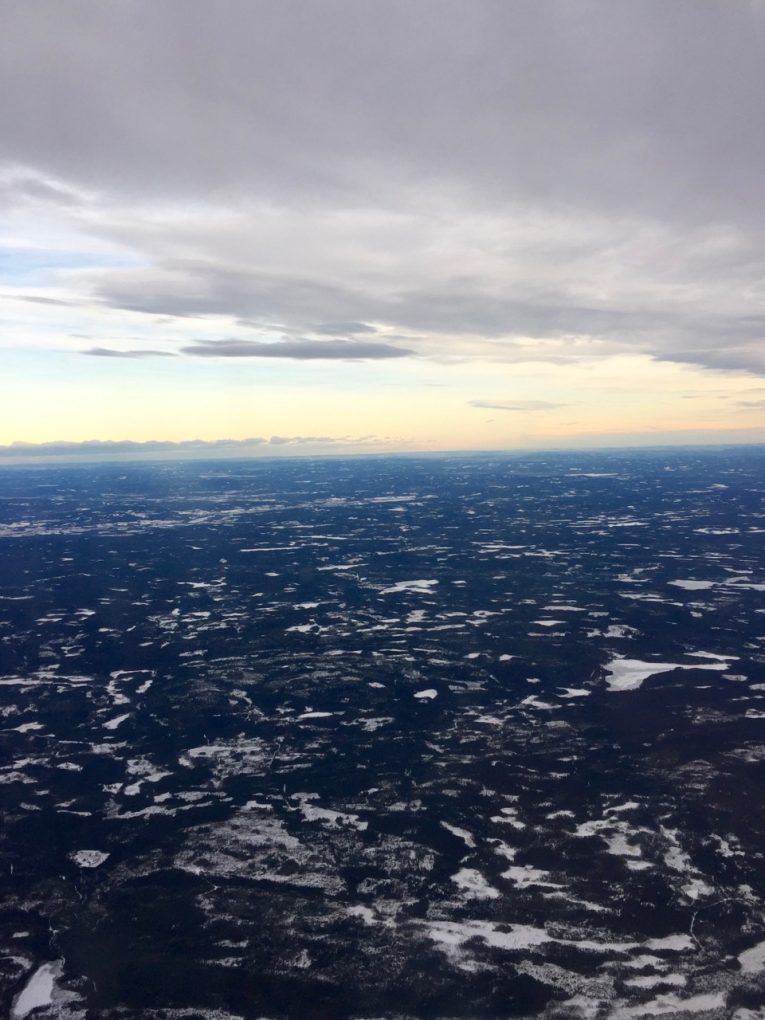 I hope you've had an awesome week and are looking forward to the weekend!
I will try to get a recap post of pictures and places we ate this week – but I wanted to bop in to say hi before we take off. This morning I got up around 6:45am, answered lots of email, sipped a couple cappuccinos and packed up before we headed to a place called Peter's Apartment near our AirBnB in Prague for one last meal in Czech.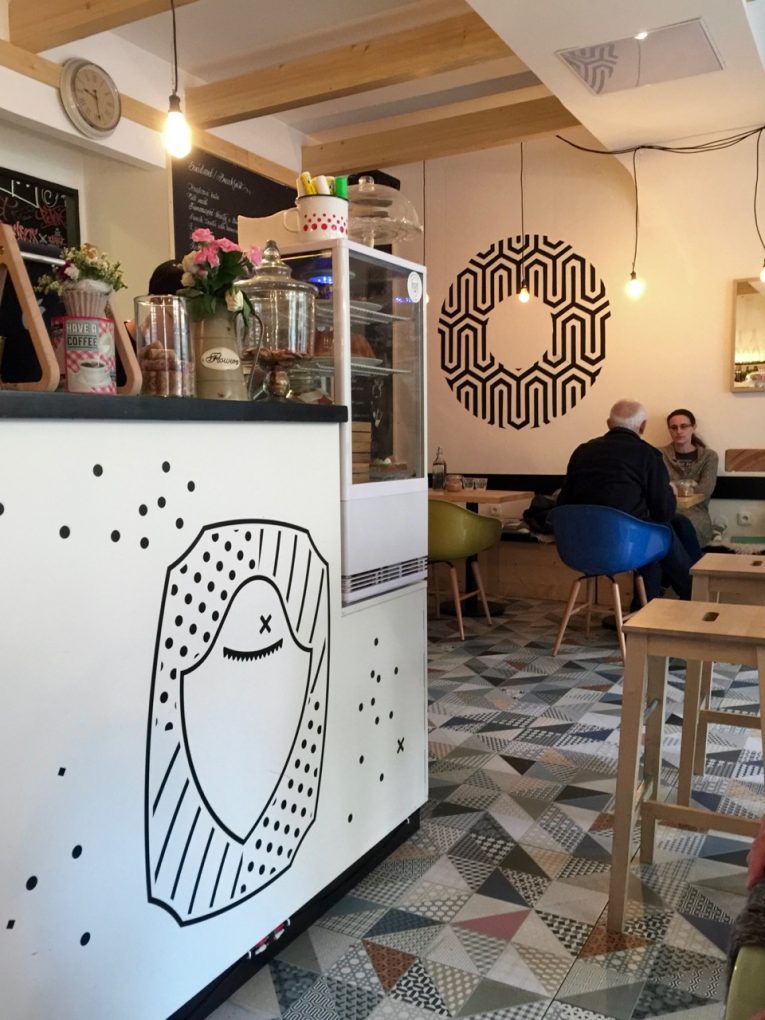 It was the coolest little cafe with local, friendly vibes and great food – perfect for a casual breakfast. I got really good soft boiled eggs, my momma got french scrambled (which she didn't like since the texture was like curdled oatmeal…) but the french toast was amazing!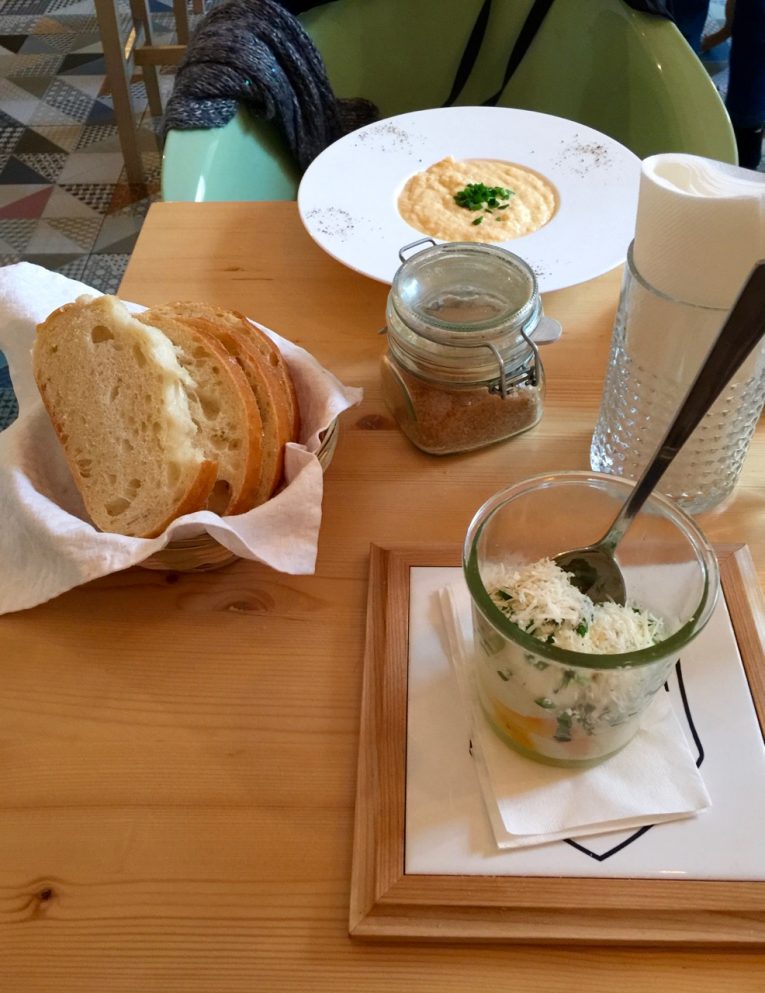 Actually, we found some really fresh and amazing food in Prague, contrary to the traditionally heavy meat and potatoes Czech is known for. Mainly because our AirBnB hosts, Pavol and Rob, (they have several places in Prague you can rent) gave us an entire binder on how to live like a local.
And you guys, Prague is insanely cheap when exchanged with the US dollar. Like we ate lunch at Jina Krajina, where they use veggies from their back garden for $12. TWELVE DOLLARS for two meals with soup and a beer. I got the lamb burger stuffed with feta with baked potatoes and salad along with pea soup to start that was so so so good.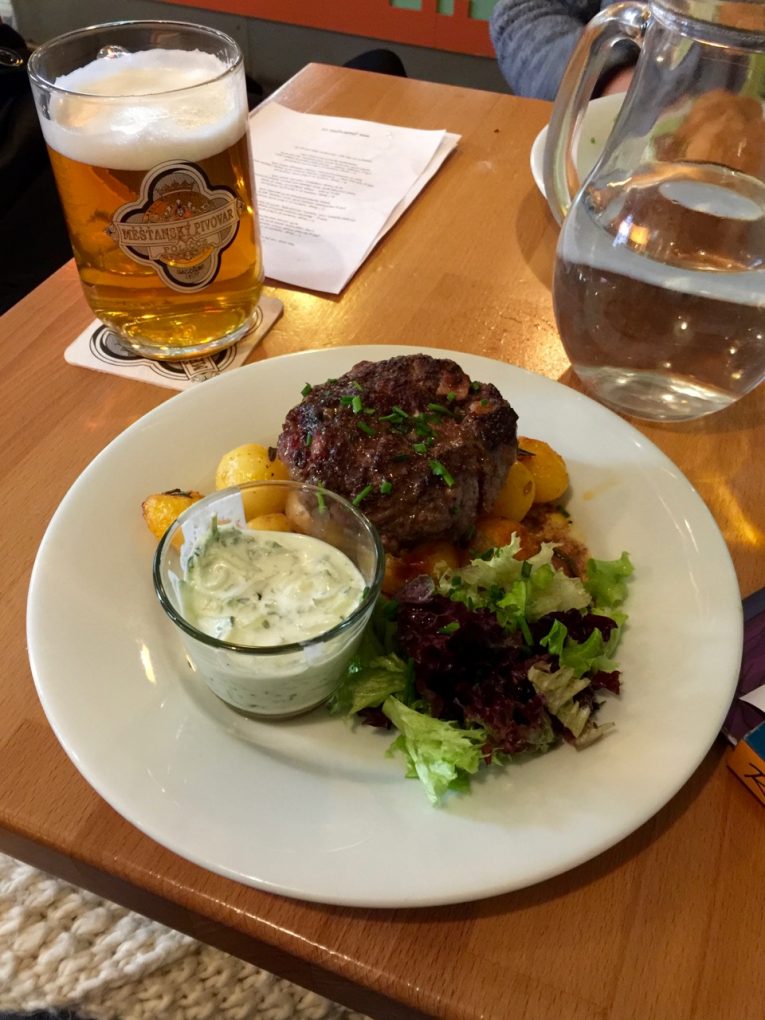 We also ate at Eska one night for $31/person for a five course meal that I gushed about on Instagram. Five courses. And pub food is like $5 including beer.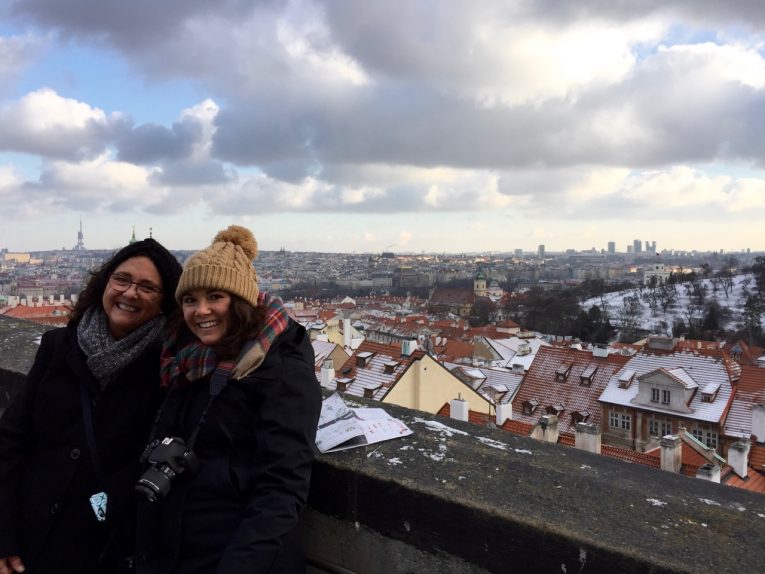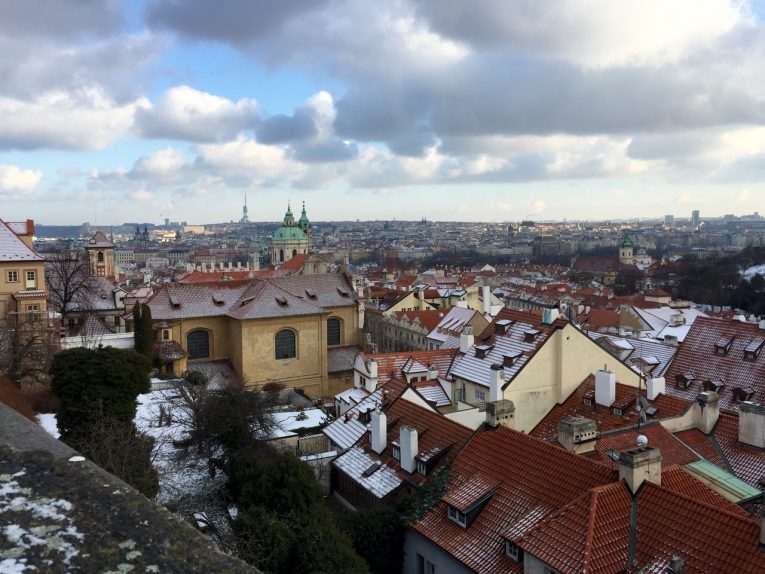 The Czech were extremely welcoming and our time in Prague was my favorite. I'm completely fascinated (and simultaneously heart broken) by the history, Nazi's and communism and the Velvet Revolution, and read and read on it forever while we were there. Plus the architecture there is pure magic. I can't wait to go back during fall or spring!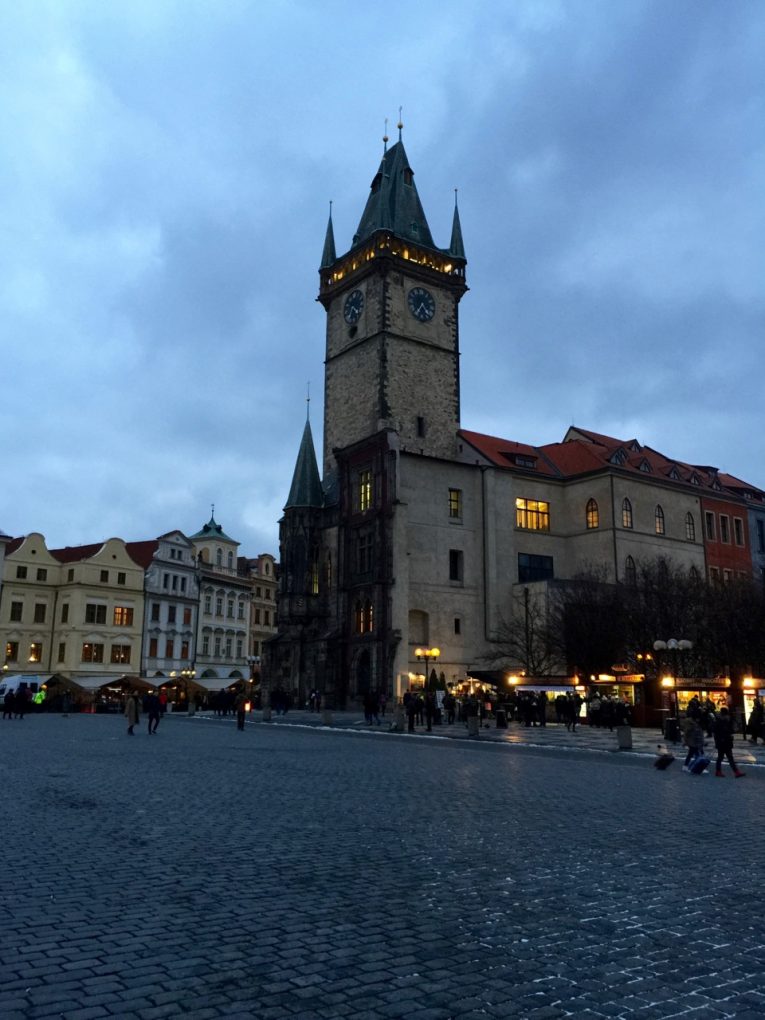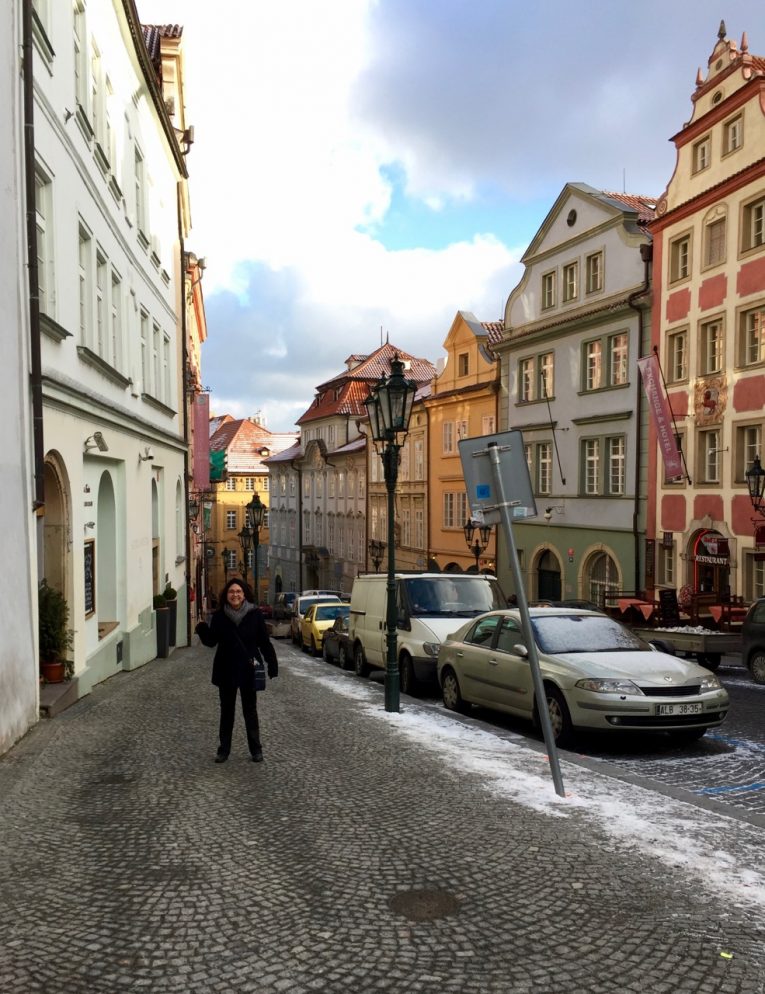 Reversing back to our first stop, London, (besides a day and a half of cold rain), was amazing. London was the easiest to adapt to (versus Prague) because obviously they speak English and London isn't like New York, but it's a big city so it doesn't feel as foreign. Plus our AirBnb host was this sarcastic older English couple who were awesome and so fun to talk to.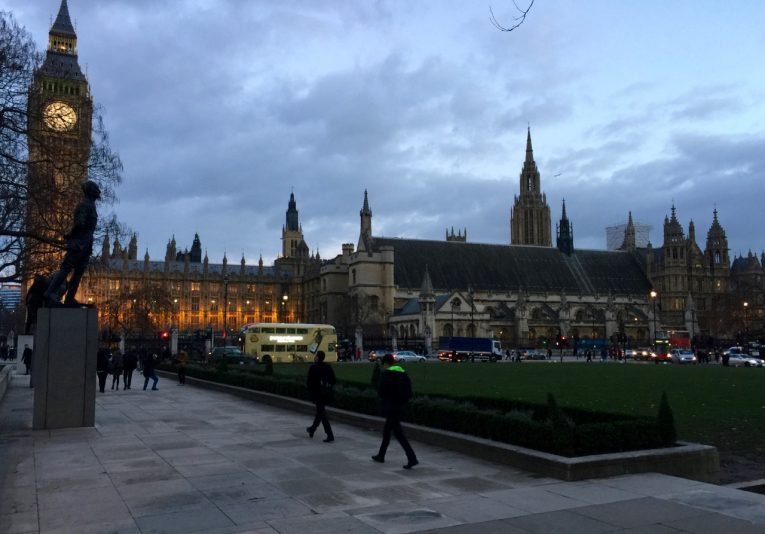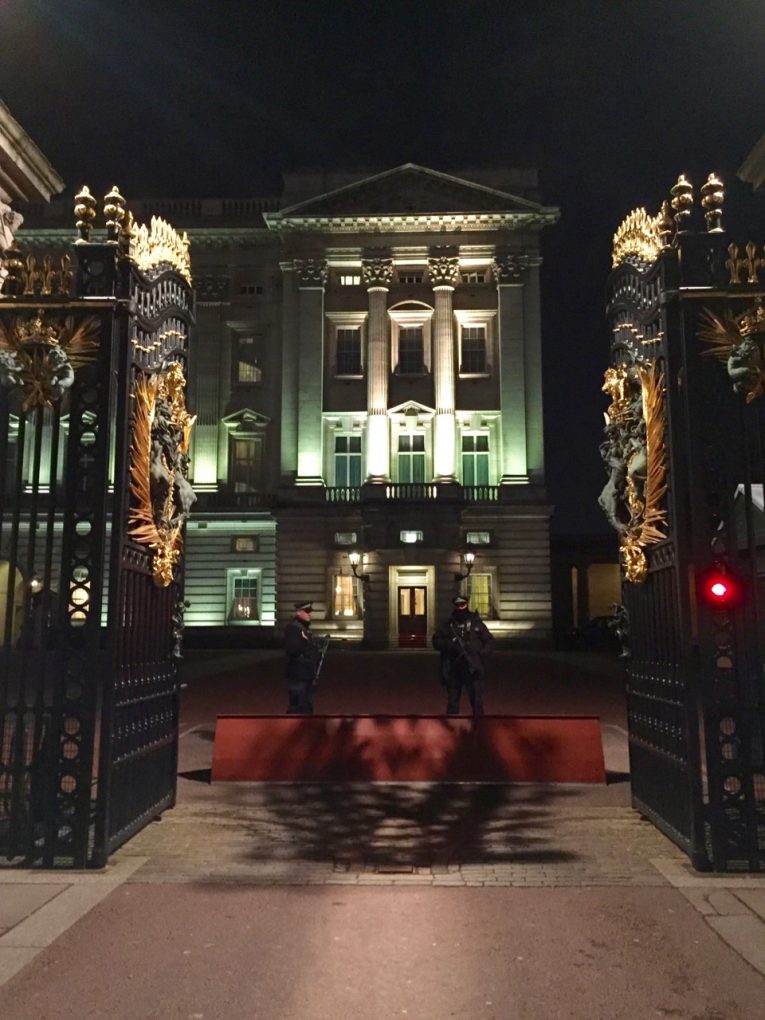 I loved British culture. The monarchy totally intrigues me, I watched like two YouTube documentaries while we were there. I ate a lot of "chips" because London can make a stellar french fry and I think the Brits are so cool. Our best meal there was probably the fish and chips from The Metro Bistro at the Levin hotel. It was so lightly fried and the fish caught that day.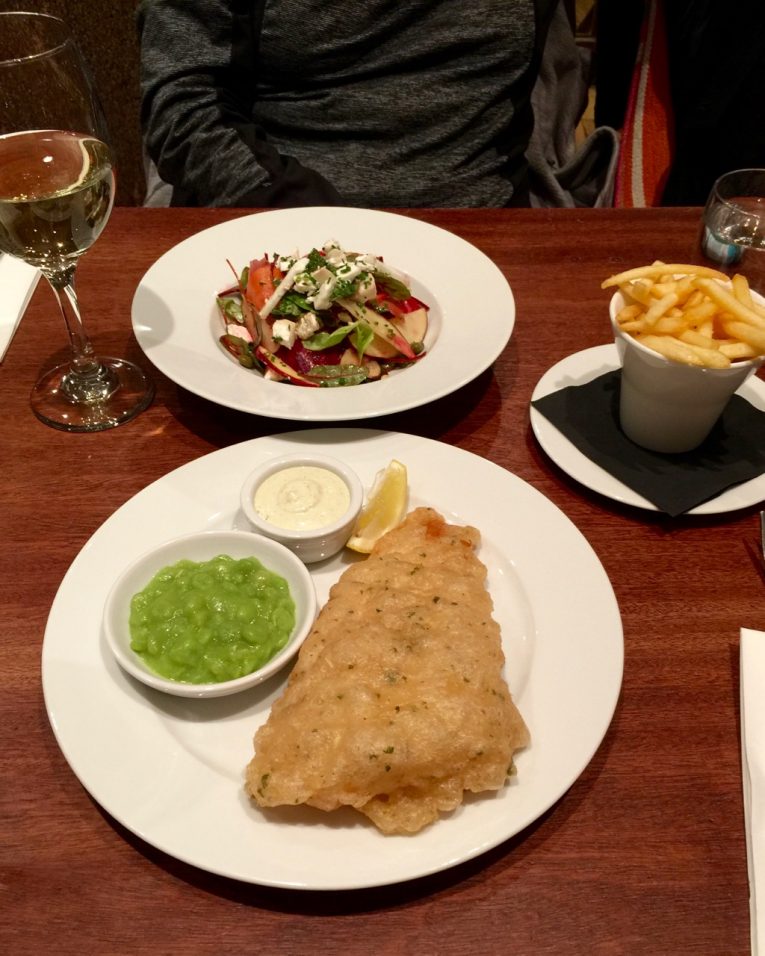 From the way they talk, to driving on the left side, to the whole pub culture…the Brits are cool. And their subway system is insanely clean and easy to use – New York needs to replicate asap! We also saw the British version of Carol King's Beautiful musical one night and that was really fun!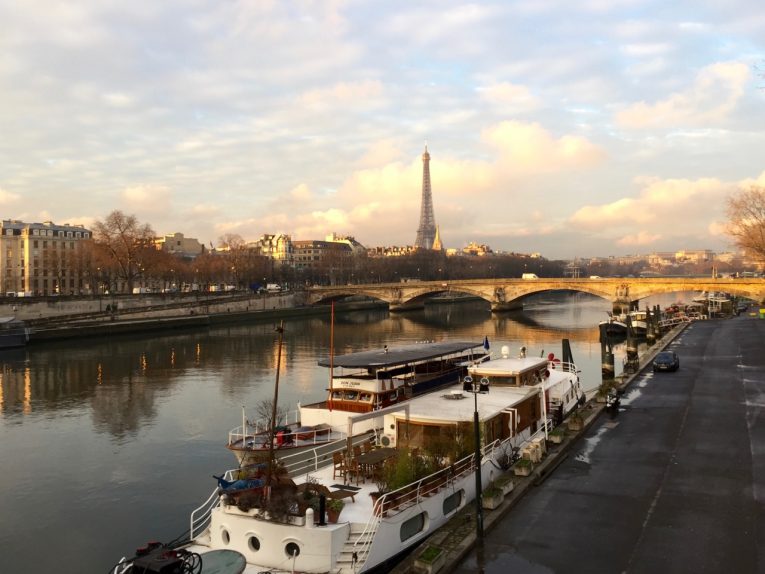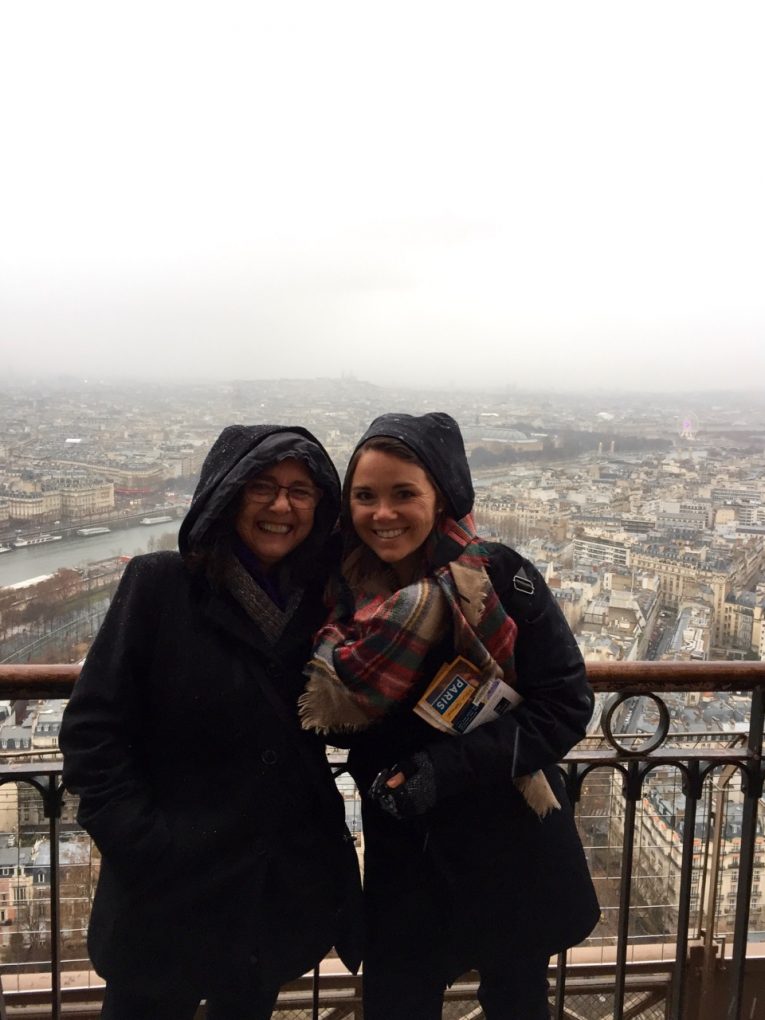 And our middle stop, Paris, I have mixed feelings about. Now I totally get we traveled in the winter, so Paris is an entirely different story in the warmer months, but I just didn't understand why everyone I talked to raved about Paris. I was in Rome, Florence, Venice and Milan last March and loveeeeeddddd Rome and Venice. There were parts of Paris that were really great with gorgeous architecture, but I just didn't like how spread out it was and I think my expectations were too high? But we did eat the best food there!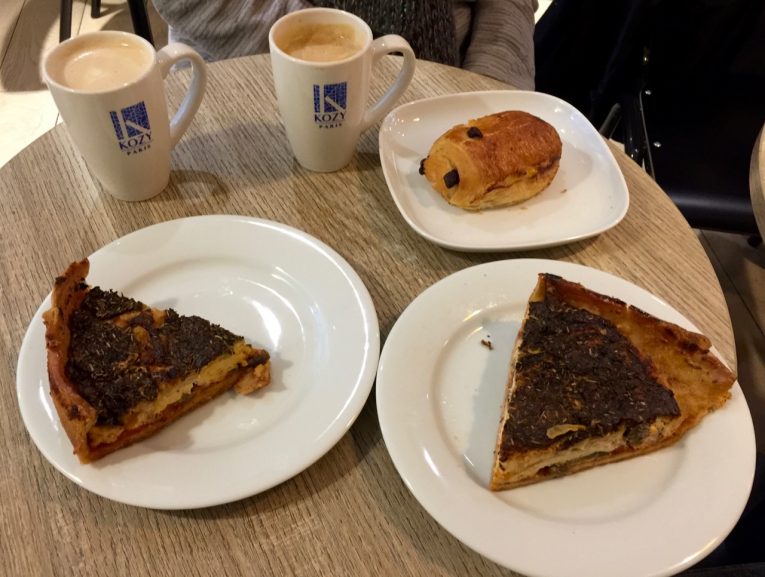 I literally cannot stop thinking about the french onion soup and the goat cheese wrapped in phyllo dough salad we had at Ma Salle a Manger.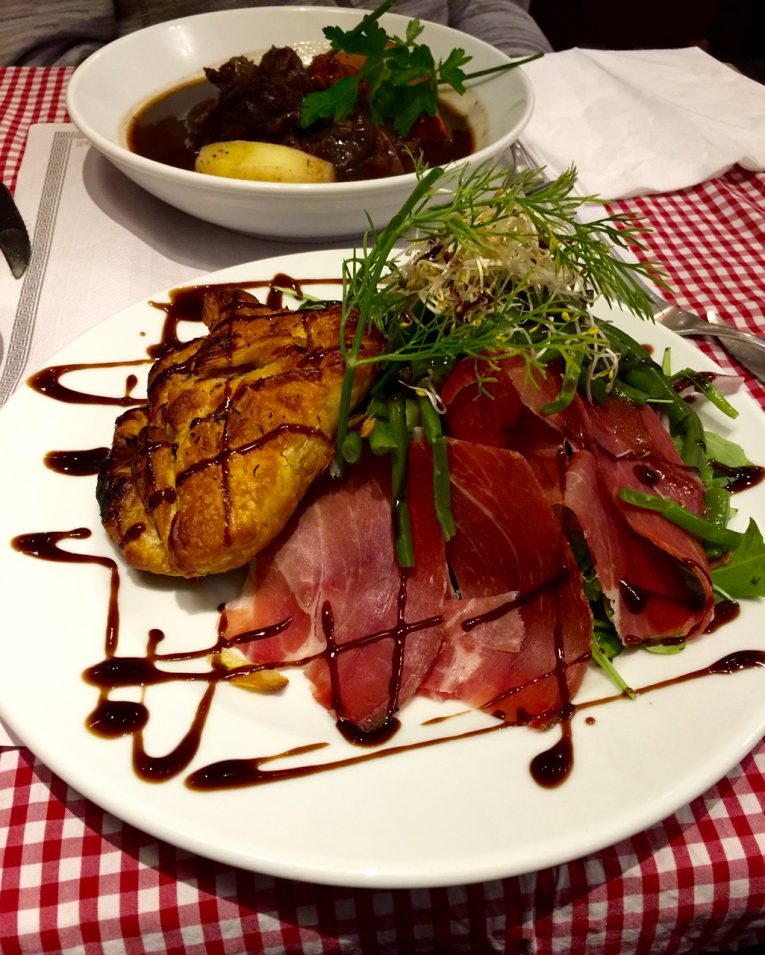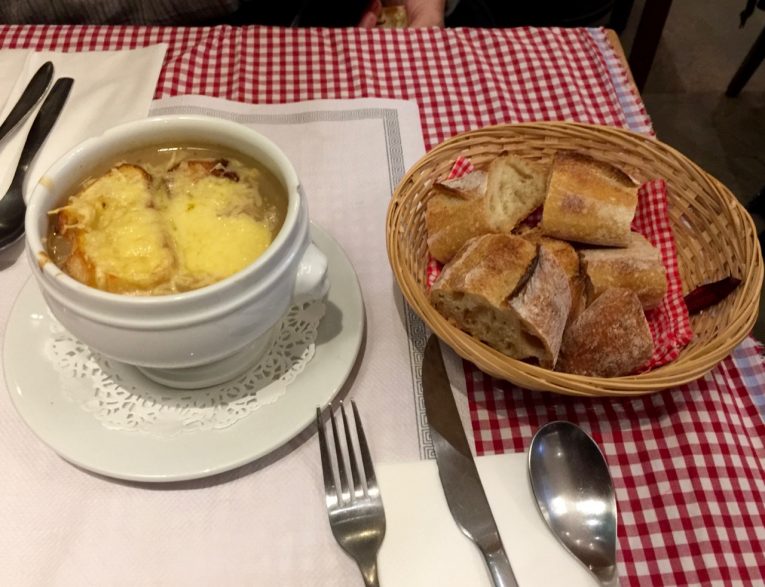 And the tiramisu and eclair from this bakery that I totally forgot the name of and forgot to snap a picture of the entry way. That bakery…omgshhh. Plus crepes and Coq Au Vin and lots of French wine. All so good.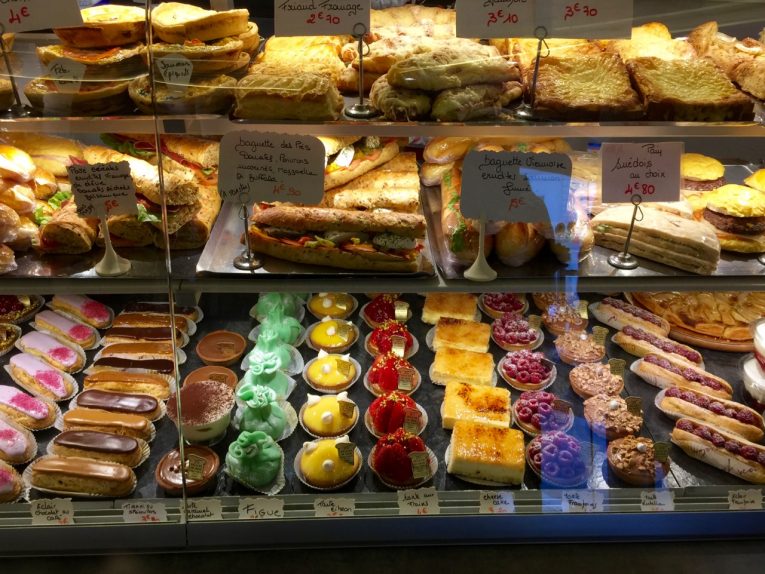 Knowing the semi-long line we waited in to enter Versailles and climb the dome of Notre Dame makes me nervous to ever return to Paris during a high season – I can't imagine the length of the lines!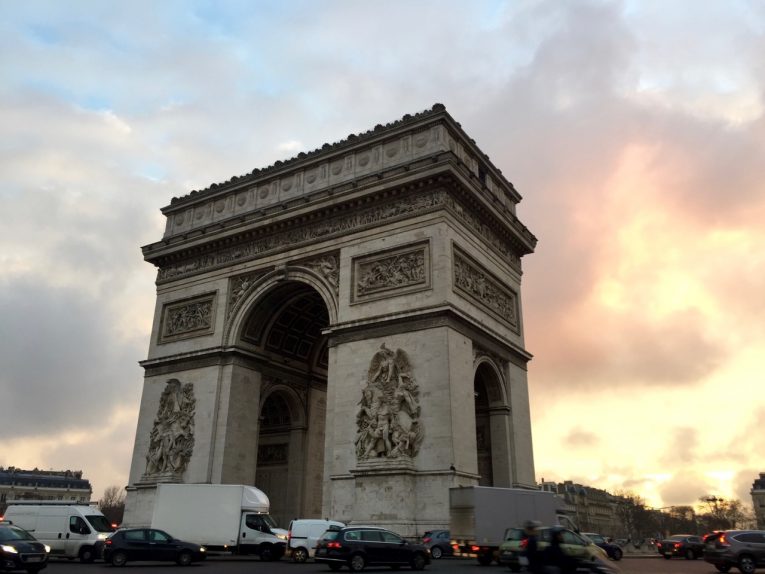 Even though it was cold, I would totally recommend traveling to Europe in the winter. Especially to cities with heavier cuisine like Prague and London because eating comforting food in a cozy pub was perfect on a cold day. Plus, our round trip tickets were $550 and we stayed in each AirBnb for $100 or less per night and they were awesome places to stay. Our place in Prague was huge, newly renovated and $47 a night. So if you're looking for a winter getaway, I recommend 🙂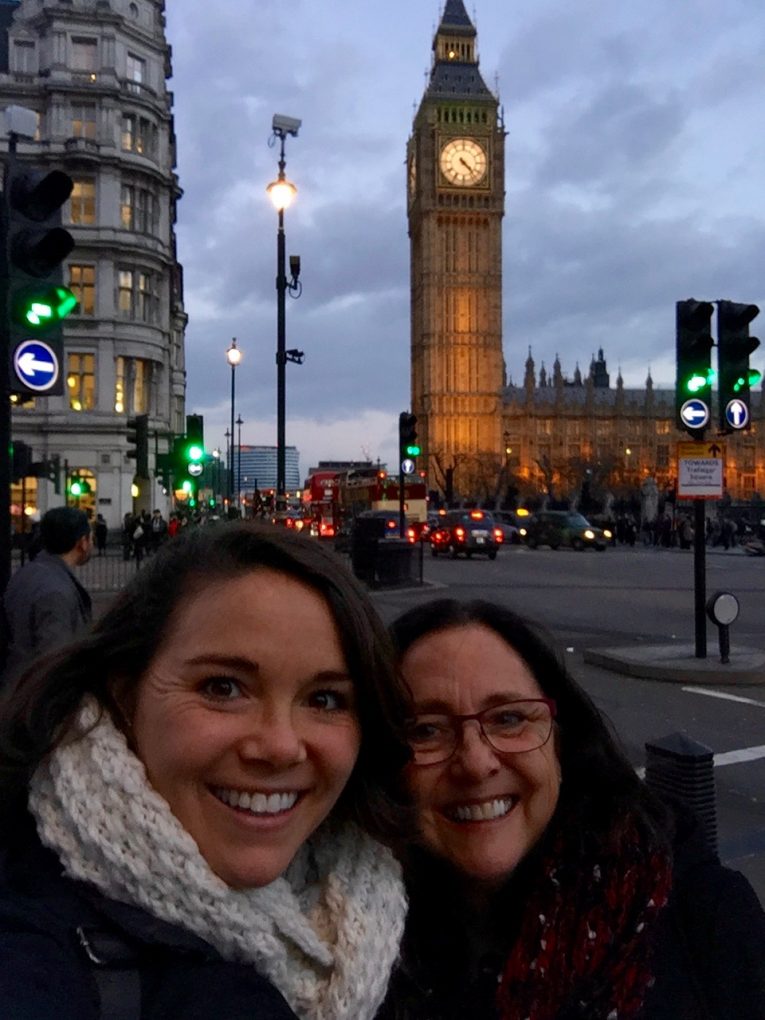 I'll share way more photos when I unload my camera and have more time, but there's a bit of what the last 10 days have been. We walked a lot, ate a lot of delicious food, saw incredible things, and met really cool and intriguing people. Indeed, a one of a kind trip with my one of a kind momma.
SaveSaveSaveSaveSaveSave