Going into this New Year I thought a lot about wanting to stop doing things because I think I should. And stop making decisions out of fear. And instead do things because I wanted to. And because it felt free to do them.
That doesn't mean we should never do things we don't want to do. Like, I don't want to study sometimes, but it's good for me. I don't want to be selfless in loving Nick sometimes, but I do because I'm called to. And I don't want to wake up at 6am sometimes, but I have to.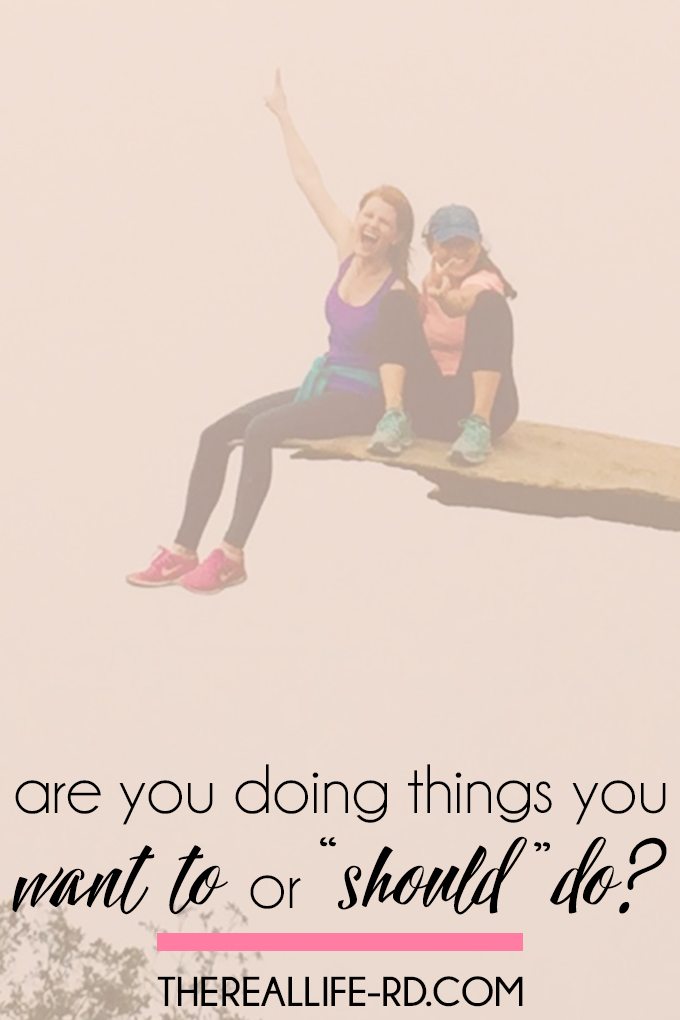 But if it's a decision that we have full freedom to make without effecting other people or significant things in our lives, then we should say yes or say no because we want to and it feels good and free. Not because we fear the outcome if we do – or don't do – something. That's enslaving and really soul sucking.
For me, this "should I or shouldn't I?" shows up most annoyingly in my social life. It's Friday, I'm exhausted and I really just want to crack a bottle of wine and have a couple girlfriends over or just watch a movie with Nick or just go to bed at 8:30pm…but instead, I'm like…I should go to that dinner or that party or go out with those people.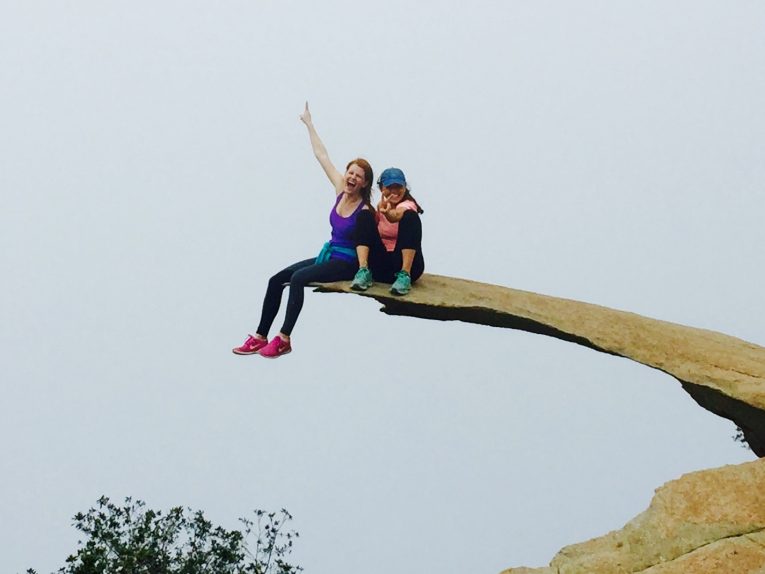 In the past more, but even occasionally now, "I should work out." or "I should eat that instead of this." dictated my decisions. You too? And how annoying and consuming and exhausting is that dilemma? So frigging exhausting. And obnoxious. And annoying. And SO MEANINGLESS.
I was nutty with exercise (and food) in college. I ran to burn calories. I ran more so I could eat late night pizza and drink myself into oblivion and not get fat. Wtf? I know. It worked. And I loved college, but I was always anxious if I didn't workout or if I ate late night pizza and consumed a stupid amount of vodka. I didn't trust my body at all and was obsessed with getting more fit and more toned. And it wasn't out of a motivation to get thin because I thought I was fat. I pridefully, and disgustingly, liked the way I looked…but I wanted to look the best. How stupid and pointless is that?
Because you'll never be the best at anything. And in your striving to be the best, you internally actually want somebody else to feel inferior to you. Isn't that sad? I would never want somebody to feel less than so I can feel more than. But that's exactly what striving to be the best at something or to be better than that person at something means. "I want you to feel less than so I can be more than." Ew.
But over the past couple years, I've began shifting from making decisions out of fear and obligation to making decisions out of freedom and desire. And it's SO MUCH BETTER. And freeing and less stressful and leads to far more joy.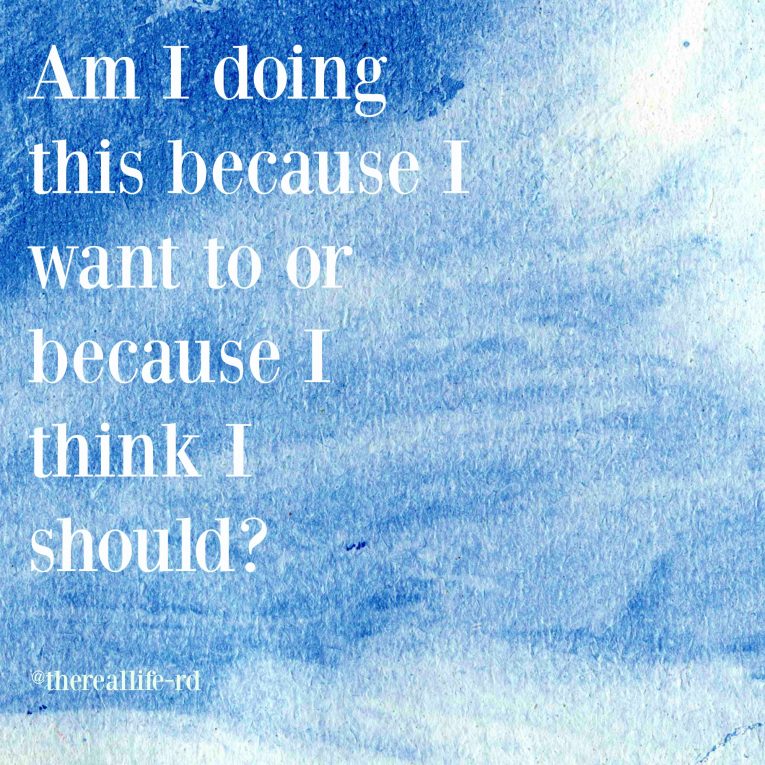 One thing I talk with clients about is asking the question, "Am I doing this because I want to or because I think I should?" Whether that's eating a certain food or meal or doing a particular workout…do you want to do this or do you think you should? It's staggering how often we do things because we think we should.
Food and exercise choices should leave your mind and body at ease and should feel good. That doesn't mean there will never be some discomfort when you work out..I mean yoga is uncomfortable at times…but the overall experience is really good and you enjoy the thing itself, not the outcome.
Do things that are worth it. Not eating a food because it's "bad"…definitely not worth it. Doing an exercise just because it burns calories even though you effing hate it. Not worth it. At all.
Do things you want to do. Do things that serve you as a whole person. And don't do things that aren't worth it and don't matter. Life is way more awesome that way.