I will quickly admit I'm a bad rester. I don't think I'm alone, we live a society obsessed with productivity. But I definitely want to change that. I went from full time nursing student to wedding planning and starting a career as a Nurse Practitioner so I always had an excuse to be doing something.
Well, I've graduated and also gotten married. So now I'm transitioning into a season of less intensity and I want to learn how to really rest. Nick and I both do. Practically, that means shutting off the computer in the evenings and most importantly, completely resting one day a week. I suck at it now, but summer 2017 will be all about not sucking at resting. For me, that full rest day is Sunday. But it can be any day you want. Pick yo day.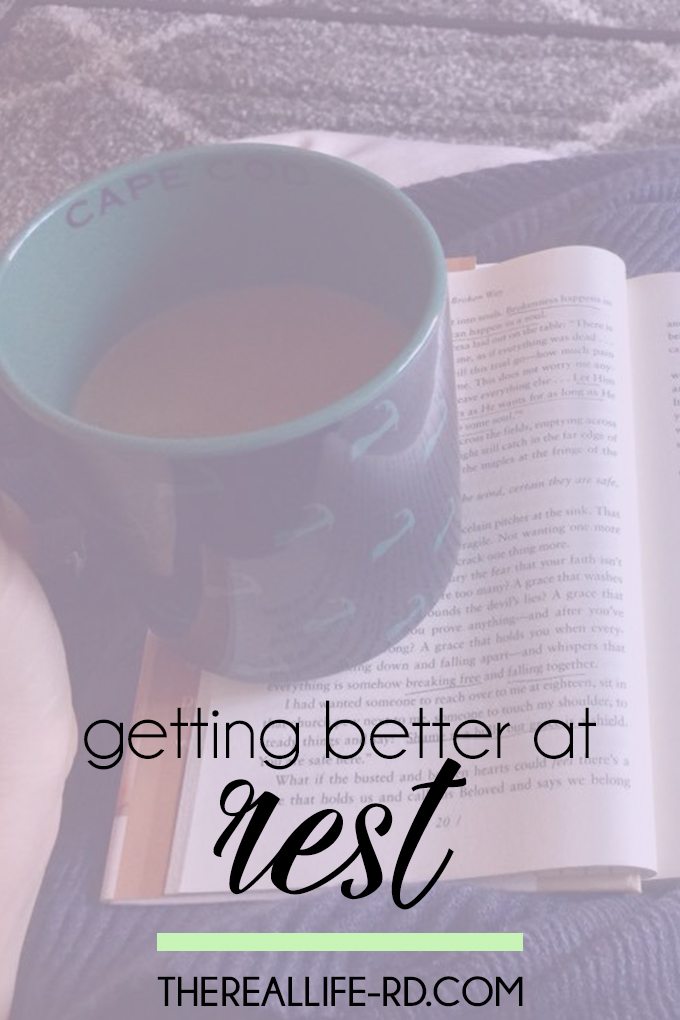 It feels really weird and unnatural for me to not be checking something off. So I'm pumped to make rest a natural flow of life. Cheers to less cortisol!
Yesterday was Sunday, I was coming off two back to back shifts and sooooo looking forward to chilling the freak out. Here are some things that I find restful, and you might too. But you know what I'm going to say…do what works for YOU. Variety is the nut butter of life.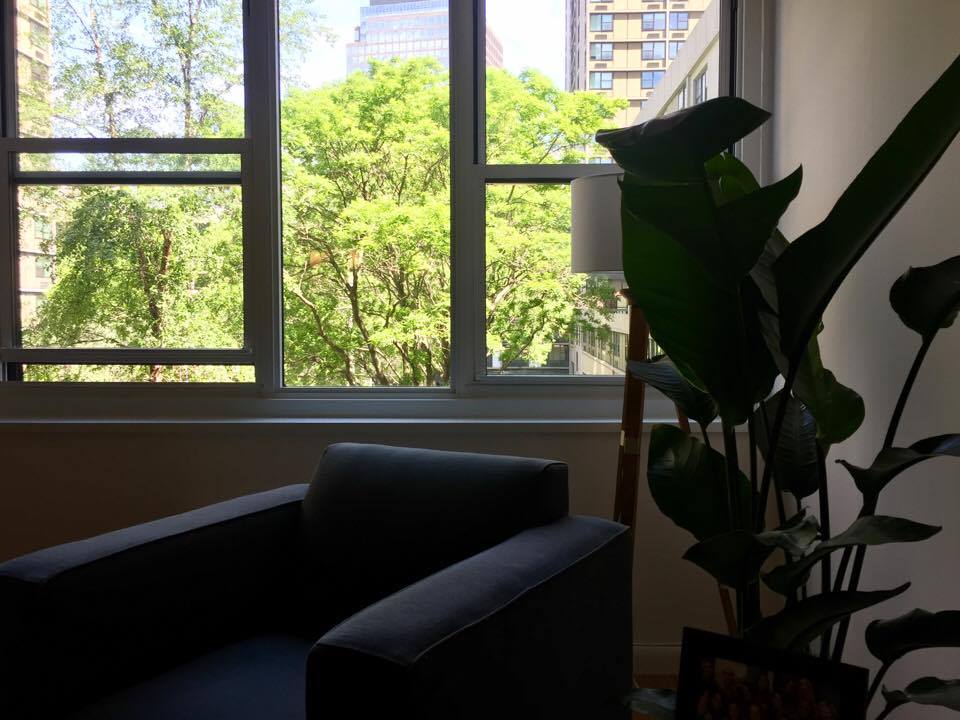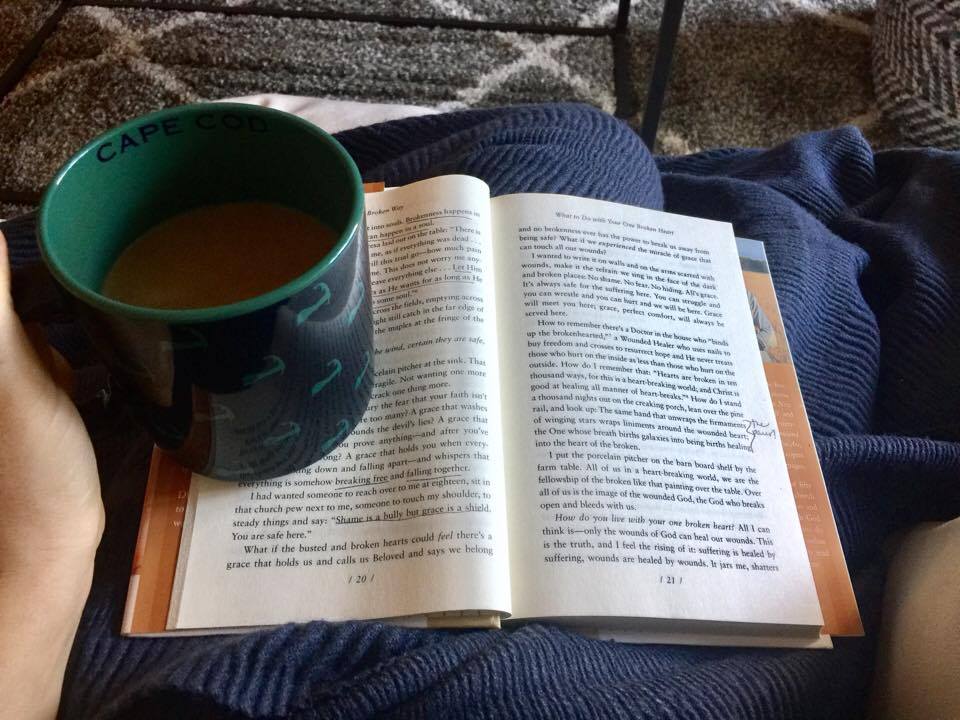 Reading // After a solid 8 hours of sleep, I rolled out of bed, Nick made coffee and I read Ann Voskamp's, The Broken Way, for a while. I adore Ann V.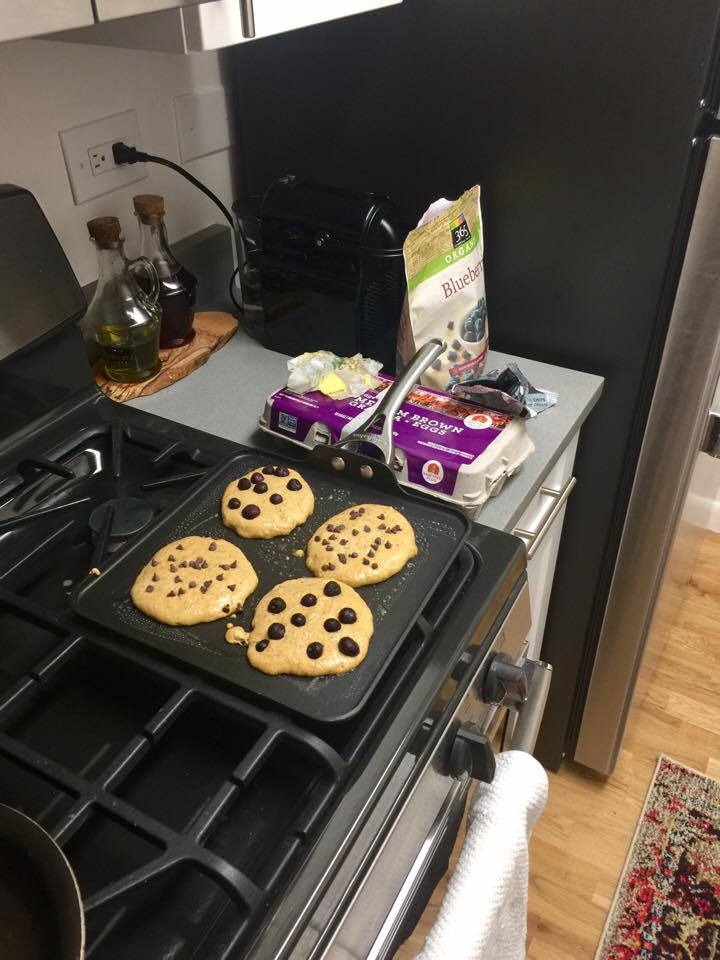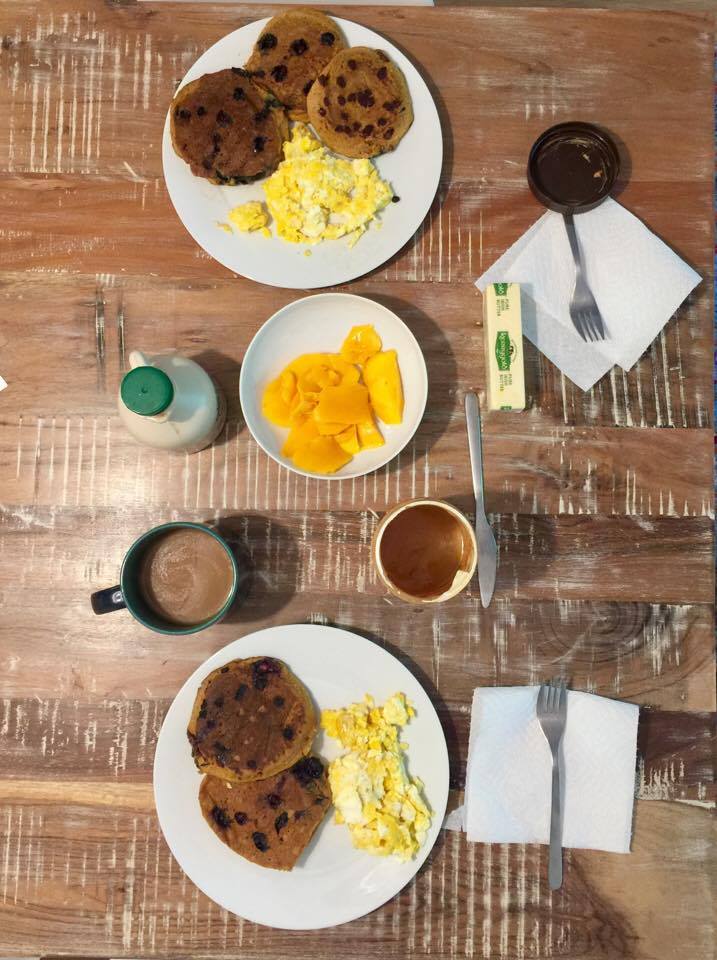 Breakfast // I loveeeeeeee a slow breakfast. So I made us buckwheat pancakes using this recipe and added chocolate chips and blueberries. With scrambled eggs and a super ripe mango. Plus more coffee.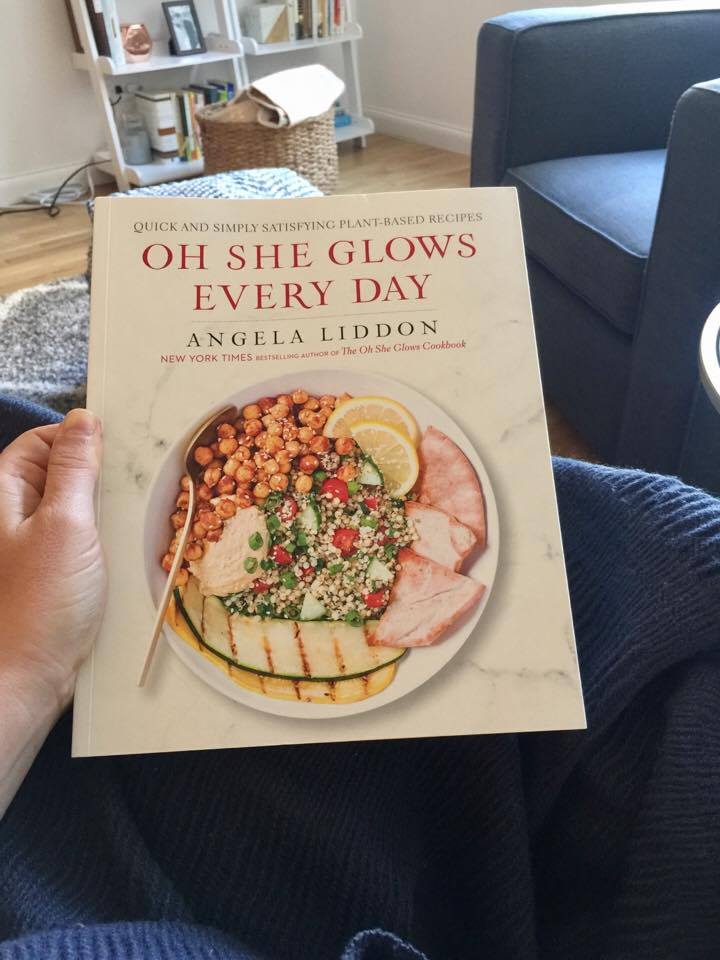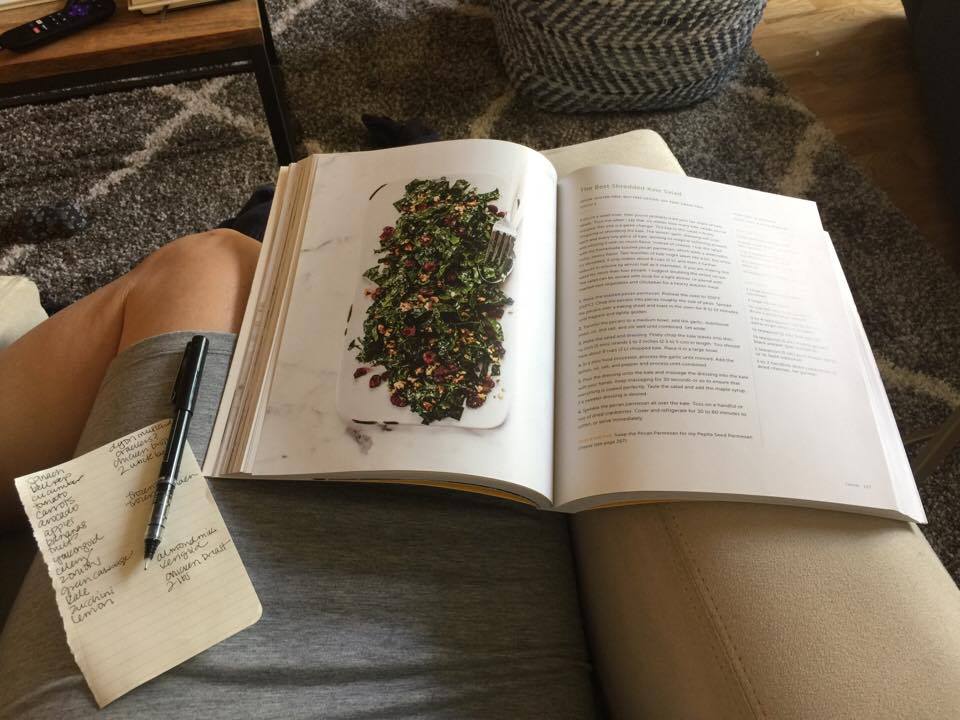 Perusing recipes // I flipped through this cookbook for some meal inspiration and made a rough grocery list for the week. Grocery shopping is not restful so I won't be doing that on Sundays. I usually go to the store on Mondays after I see clients in the morning when the grocery is way quieter. This week we're having kale and white bean chicken soup and some green lentil dal – plus I'll bake something at some point.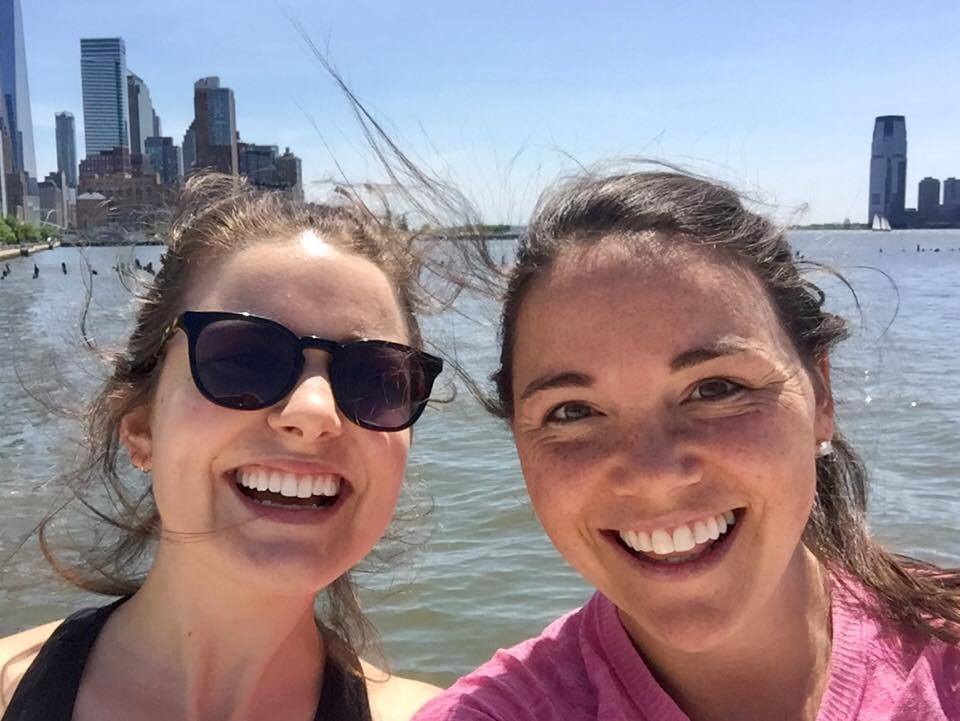 GF time // I ran up the west side highway to meet my friend Hannah Jane for a walk. Girlfriend walk or brunch dates and slow runs with music in the sunshine are restful for me. If exercising isn't restful or freeing for you..DON'T DO IT. Intense workouts are not restful for me, so I keep the movement less intense because that feels good.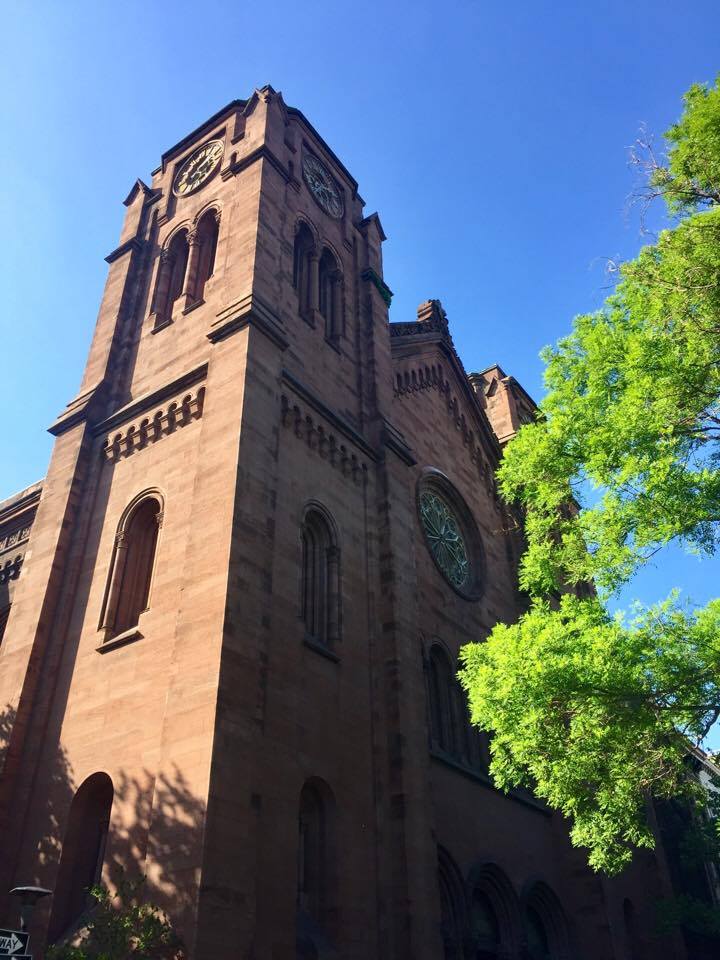 Worship + Church // Since it was so nice out, I biked up to church and met Nick before walking in – he was hanging with a friend for a little before hand. Separate friend time is super healthy for us and we haven't had reallly any since getting back. Yay for friend dates. I love the area where our church is because it's so quiet and gorgeous. Our church doesn't own the building, but instead rents the church out in the evening, but I'm so in love with how pretty it is.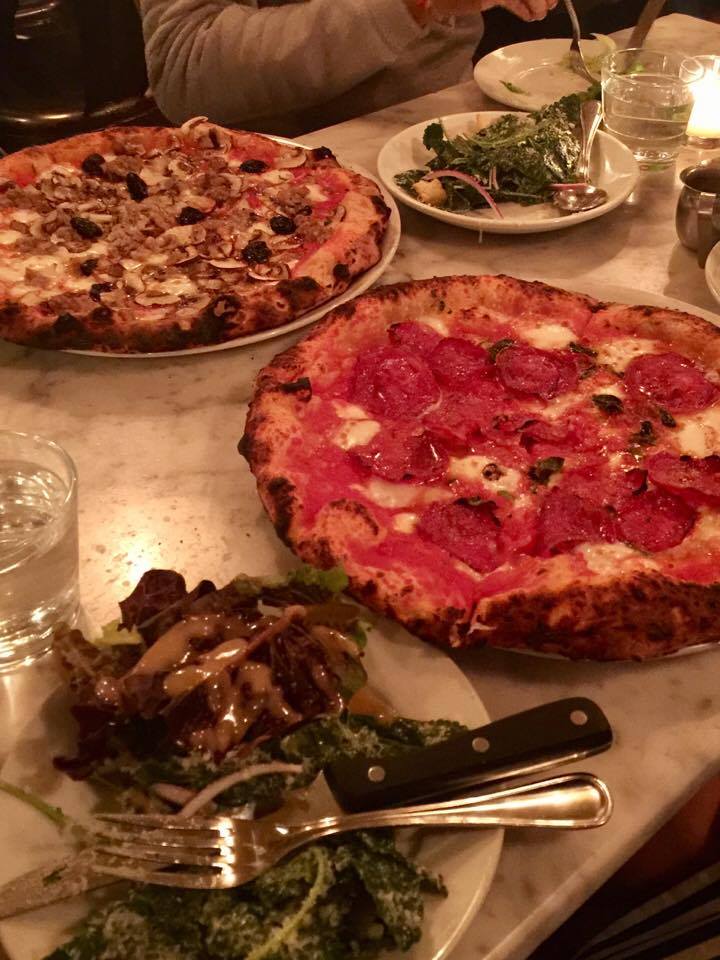 Eating dinner out // cooking + doing dishes at night when I (Nick too) am tired feels very, not restful. We almost always go out to dinner after church on Sundays. Sometimes with just us, sometimes with friends depending on how much time we've had together that week. Yesterday, we met up with friends for pizza. I was pumped because I had been craving pizza all day.
No dishes, no errands, no computer time, nada. A really restful Sunday.
What do you guys find restful? Share in the comments!