Last week I started a new nurse practitioner job doing something very different than I've been doing for the past six months. It has been quite the transition.
Not only from the fast paced, urgent/emergency care setting I've been in, but also in adjusting from three 12 hour shifts and working late to a 9-6pm Monday through Friday job that has me waking up between 5:30 and 6am. Even though it's been a big transition, it's soooo good. And the work/life balance is so much healthier not only for me, but for our marriage. Nick and I are now on the same schedule – weekends off (so huge!!), going to bed by 9:30-10pm and waking up early together.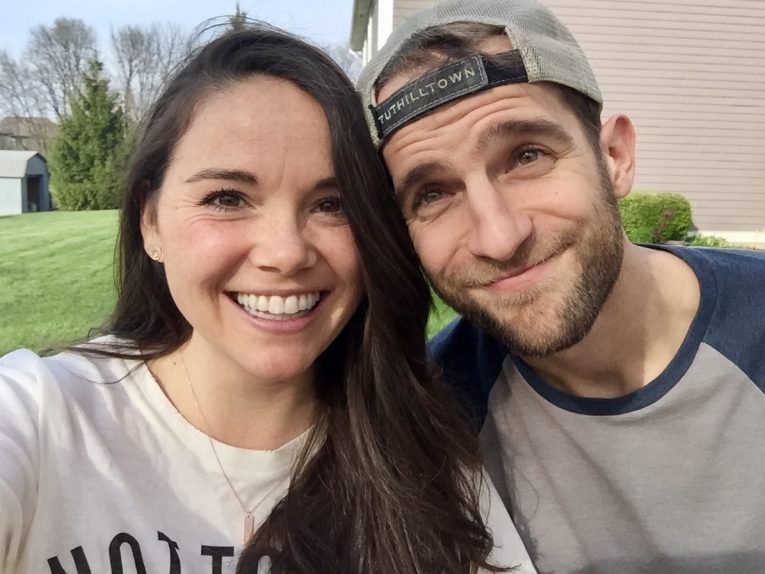 After a week at the practice, this position feels like the perfect fit in this new season of life. While my last job has been a steep, intense learning curve and challenging in many ways…coming back from our wedding and honeymoon, I knew it wasn't sustainable long term for my health or the health of our marriage. My weeks were all over the place, the schedule was so unpredictable, I was working A LOT of weekends. Not just 1-2 which is normal in nursing/medicine, but like…every weekend. And if I didn't work a weekend, I wasn't guaranteed full time hours. I really love the people there (they were like family) and the work, but the late hours, hour long unpredictable train ride and haphazard scheduling just was not working. I'll still pick up a shift here and there, but a new full time job was needed.
A part of me was really nervous to start looking for new jobs. One, I was insecure that I wouldn't be hired and then I would fail and feel incompetent. I realize that's a lie I was being told, but it's how I felt. And two, I was really nervous about disappointing my boss and those I worked with. I feel like God has done a significant work in my heart about being okay disappointing people. We will disappoint people in life. And that's okay. Between reading Present Over Perfect (are you guys sick of hearing me praise this book yet? ok good, because that's how life changing it was for me) and this post by Jess Connolly and a whole lotta prayer…I'm learning to say no.
So this whole job transition has been a fierce lesson in learning to say no and to 1) not think I'm not easily replaced because I am. Not to say that I don't think I'm valuable to an organization, but there are wonderful NPs who will replace me if I leave a job or say not to an offer and 2) to stand up for myself and do what's right for me instead of aiming to please others.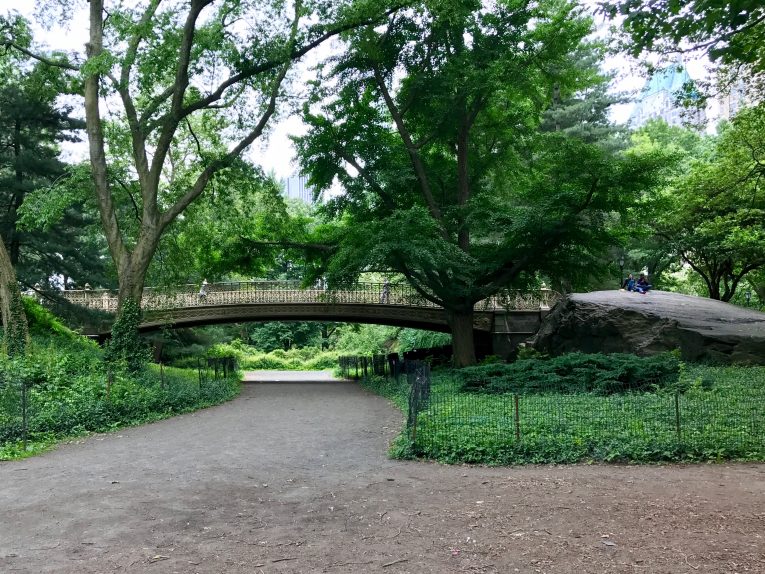 I'm also becoming more secure in who I am becoming as an NP. Thankfully, the "I'm not good enough" insecurity become smaller during the interview process. I applied to a position on Indeed and then had my resume on the site that week and received positive feedback which was exciting.
So I interviewed at two primary care offices, one urgent care and an inpatient oncology position at Mt. Sinai. I went back and forth on accepting an offer for a week. Nick and I talked about it and prayed about it a lot and at the end of the day, the primary care office where I accepted felt SO RIGHT.
My ego wants this big hospital, intense, chaotic career but what I know my soul needs and desires is building relationship with patients and walking side my side with them. That's what a knew primary care would allow me to do. And that feels really good right now.
So where am I working and what does this new position look like?
I'm working alongside a physician who actually did his residency at Columbia (cheers!) at a private practice that he started 6 or 7 years ago when he realized he didn't like the high volume, 10 minute appointments that are so typical in primary care. So he branched off on his own and started doing it his own way, practicing more holistically, caring for the whole patient and taking time with each and every patient. Dr. St. Claire is raved about on Zoc Doc and among other medical professionals so I knew this was a doctor I really wanted to work alongside and learn a ton from. Bonus points that it's in Columbus Circle which is right at the corner of Central Park and only a 30ish minute commute.
What I am most excited about, is that at the practice, we see a lot of eating disorder patients. His name is known among the eating disorder recovery centers around the city so many programs, RDs and therapists refer to him. Helping women with eating disorders is so close to my heart and I have loved learning how to best medically manage them and collaborating with the care team. He doesn't do a lot of women's health at the moment (although we do a lot of men's health) so he's hoping I can take over that side of the practice which I'm pumped about.
So far, I see a client almost every day of the week from 7:30-8am before I head into work and I get blog posts written in the morning, during my lunch break or on Saturdays. My plan is to do email/blog stuff before work or in the moments I have on the weekend, but to never extend work past 8pm in order to keep my body and mind and relationships healthy. It's been a transition, but I think things are working themselves out and I'm catching a rhythm.
So that's where I'm at. Excited to learn more and grow my primary care skills and provide the best care I know how.