I'm taking a half day today at work to head out to the Hamptons for a bachelorette party. I've lived in the city for over 3 years now and have never been, so I'm excited to celebrate Nicole and get a little booshie in the Hamptons. Not my regular weekend thing, but when in it's summer in New York….. give me an expensive cocktail and a white beach.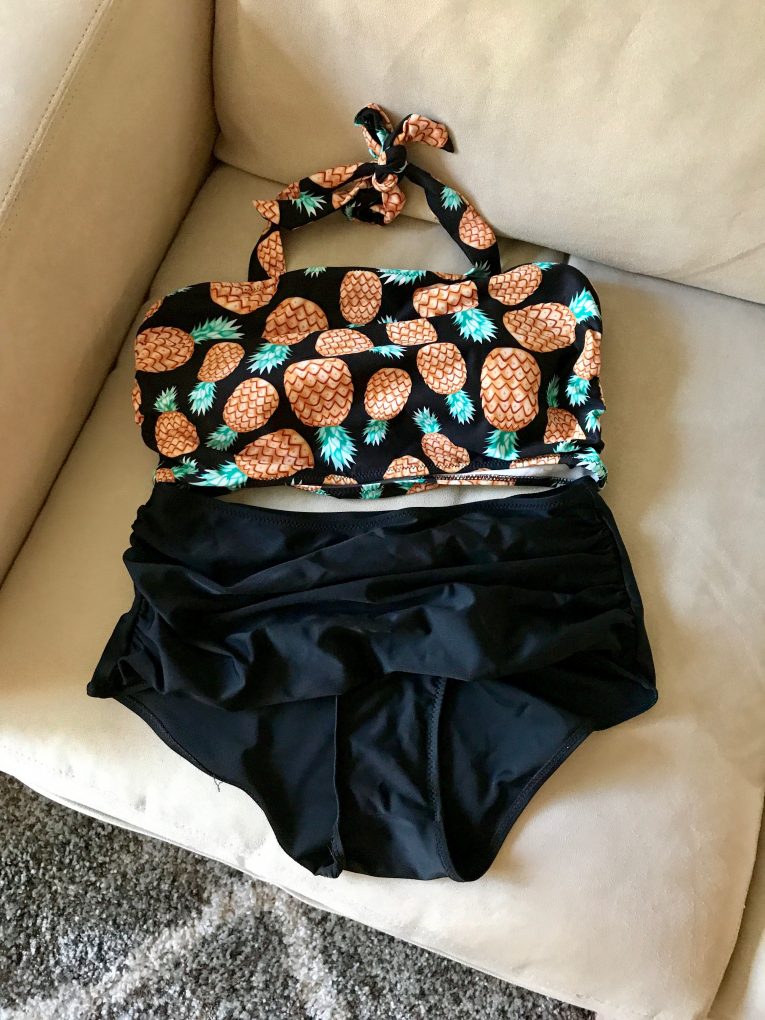 I'm super excited to break out this bathing suit. I'm very into the high waisted bathing suit this year. Not only is it sooo comfy, but I feel really really good in it. And how fun are the pineapples?
Some of my other favorite things lately include this Built lunchbox. I get asked a lot about what lunchbox I use. When I'm not packing three meals a day, I use this one. Now that I've switched jobs I use this box everyday. You can wash it (because smelly lunchboxes make me want to vom), it stretches to fit any container and you can surprisingly fit SO MUCH food in here. Totally worth the investment.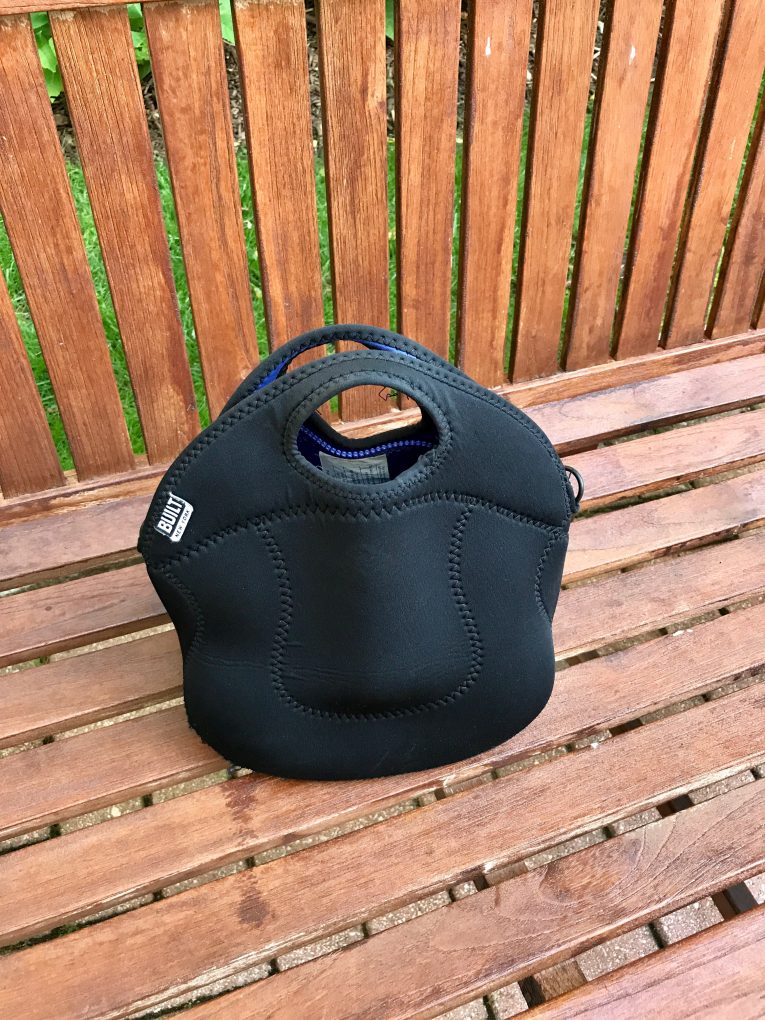 Our bedding. Ohhhhhh my goodness our bedding is my dream. These sheets and down comforter + duvet were what I was most excited about on our wedding registry. Everything is from Snowe, a startup here in the city that eliminated the middle man in order to offer high quality products for relatively reasonable prices. We got to meet the founder when we registered and he was incredibly nice. Not only am I obsessed with this bedding, but everything about this company. We also have a lot of their kitchen stuff and bath towels and I'm so in love. If you want home basics like white sheets and plates and platters, highly recommend Snowe. Regardless of our wedding registry, I'd buy everything 1000x over.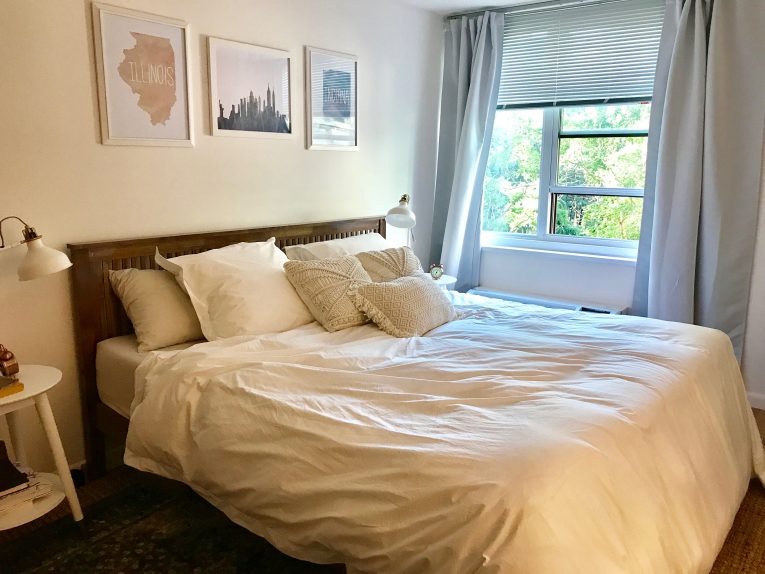 KIND came out with minis! I love any mini version of a bar because they make the perfect, "I'm starting to get hungry, but my lunch break or dinner reservation is in an hour and I need something to tide me over for a bit" kind of snack.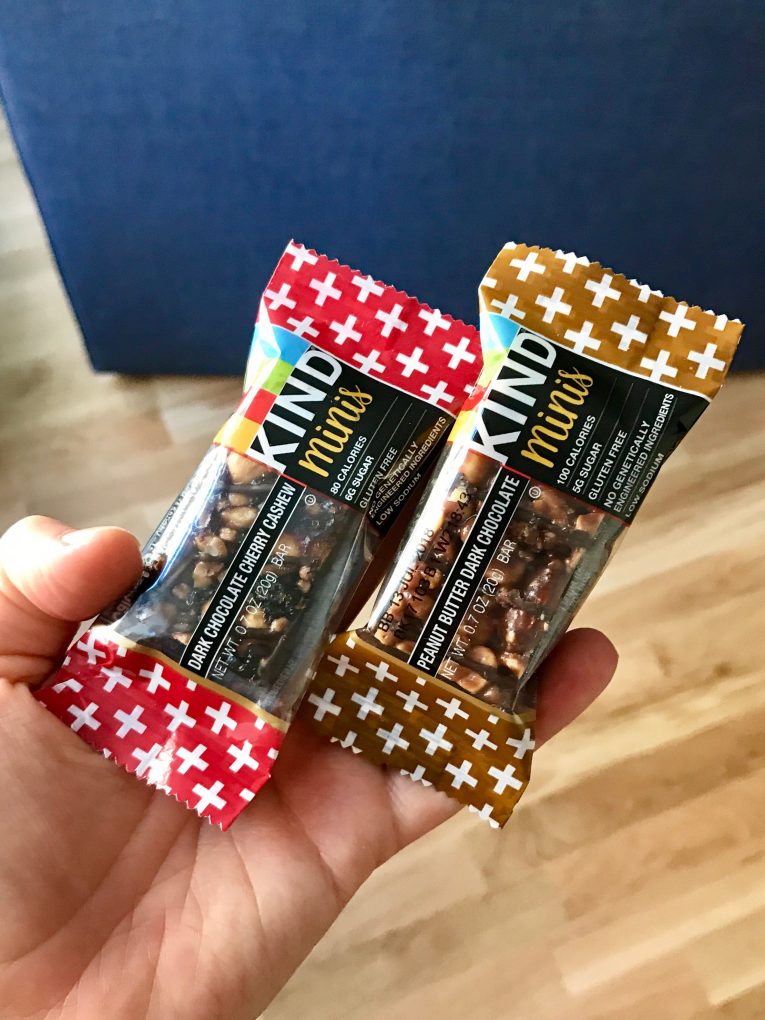 These chambray shorts. I'm adore anything chambray…but especially these shorts from Target. I'm building my summer capsule wardrobe (that I'll share soon) and these were something I knew I needed. Plus they're so soft.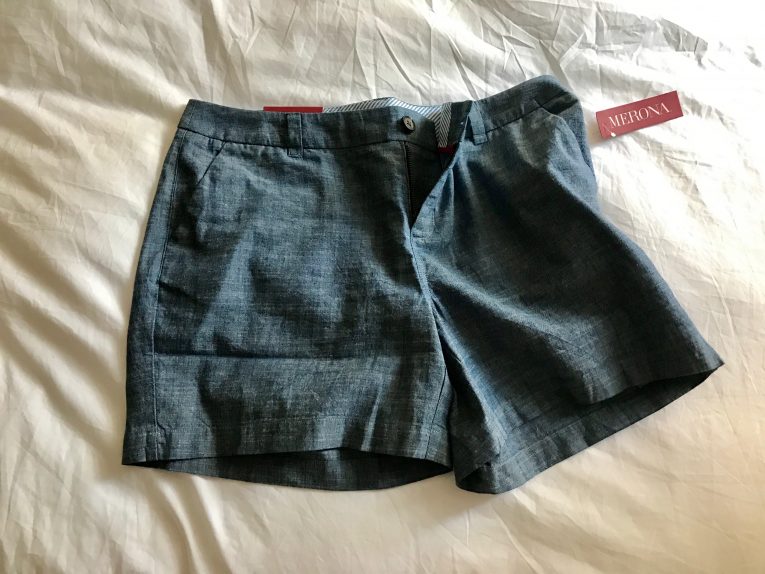 I'll willingly admit I'm not 100% complaint with spf even though I tell patients all day to make sure they use 30 spf or higher. But this summer I vow to be. Especially on runs and really anytime I know I'm going to be in the sun. I found this spf on Amazon and after reading really good reviews, I bought a tube. It's a little pricier at $16 for a small tube, but for an organic spf I think that's pretty good – it lasts a while. I love that it's not greasy at all, can be worn underneath makeup and is free from any harmful chemicals that I'd prefer to not saturate my skin with every day. Plus when I sweat, it doesn't burn my eyes which is the worst – yay for that!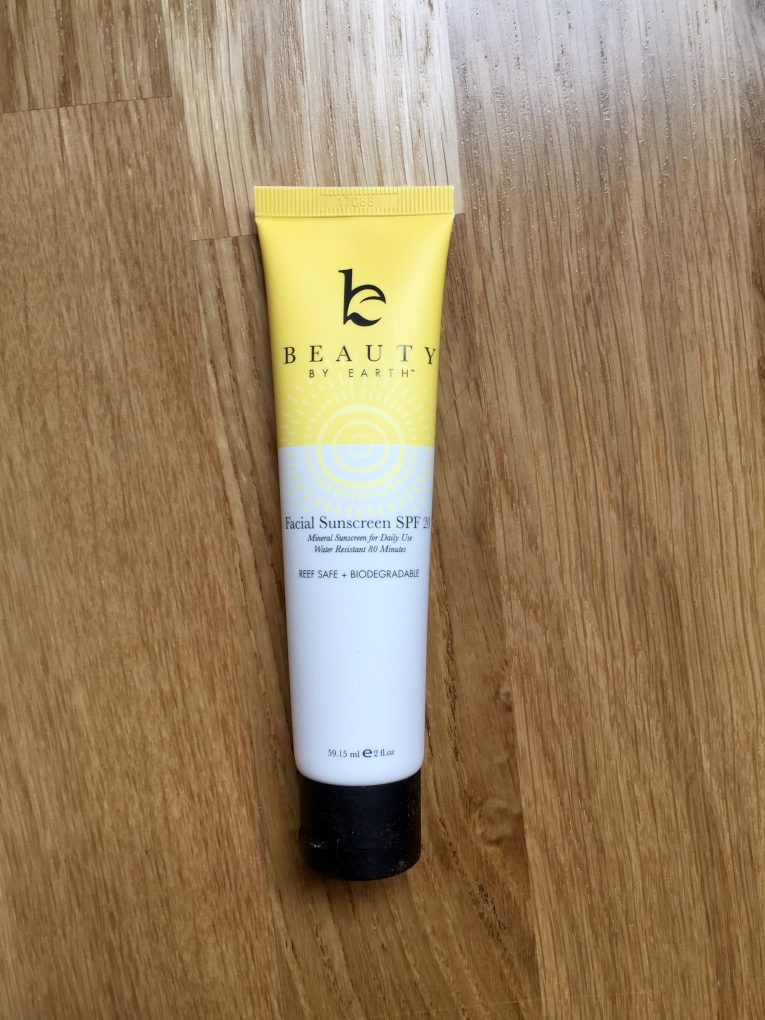 Audible. I have become audio book obsessed. I use to get frustrated because I felt like I had no time to just sit down and read. Commuting sucks a lot of time in the city, so instead of listening to music, I've converted to audiobooks and feel like I "read" so so so much more now. At first I didn't want to pay $14.99/month but they give you one free book each month so it kind of pays for itself. Plus you can share books with friends for free which is cool. And your first month is free with two free book so I was hooked after the first 30 days. I'm currently listening to Cold Tangerines in the mornings on my way into work and really enjoying it. Good for the soul.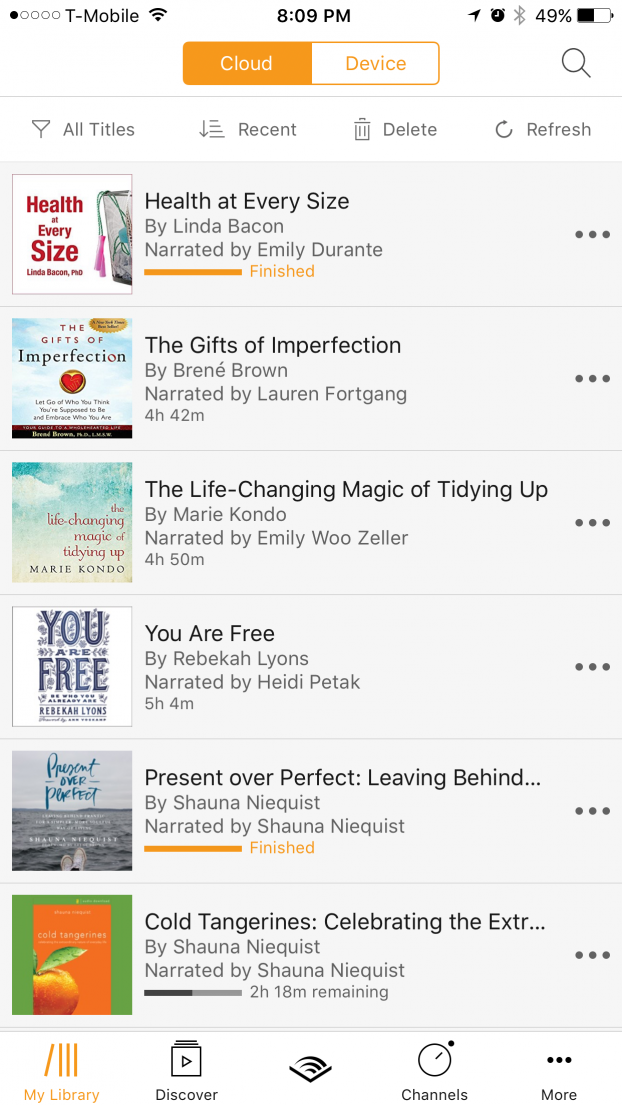 And lastly, I'll leave you with our wedding highlight video done by the amazing Josh Siegers. I didn't want to share it until I had blogged about the wedding because it crams so much into five minutes and I didn't want to spoil anything 🙂 They also sent us the two hour version which includes every moment and my heart bursts open knowing we have that forever. But I'll spare you guys that and just share the five minute version 🙂
Also, before I go –> if you want non-diet, positive vibes content in your inbox, sign up for my newsletter and other goodies coming soon
here.
xo
SaveSaveSaveSave