We have not one, but two new interns joining the Real Life RD team! I'm beyond excited about this. You'll hear from the other fabulous intern, Connie, next week. I hope you enjoy reading Hannah's story. Again, a big thank you and hug to ALL OF YOU who applied. We are all on this mission together. <3
Why hello there! My name is Hannah, and right now, I can't contain the excitement I feel when thinking about this opportunity to be an intern for The Real Life RD. From the anti-diet, Health At Every Size messages that she's helping to spread, to the work that she does (both as an FNP and an RD), I've been so inspired by Robyn; I'm thrilled for the chance to work with her!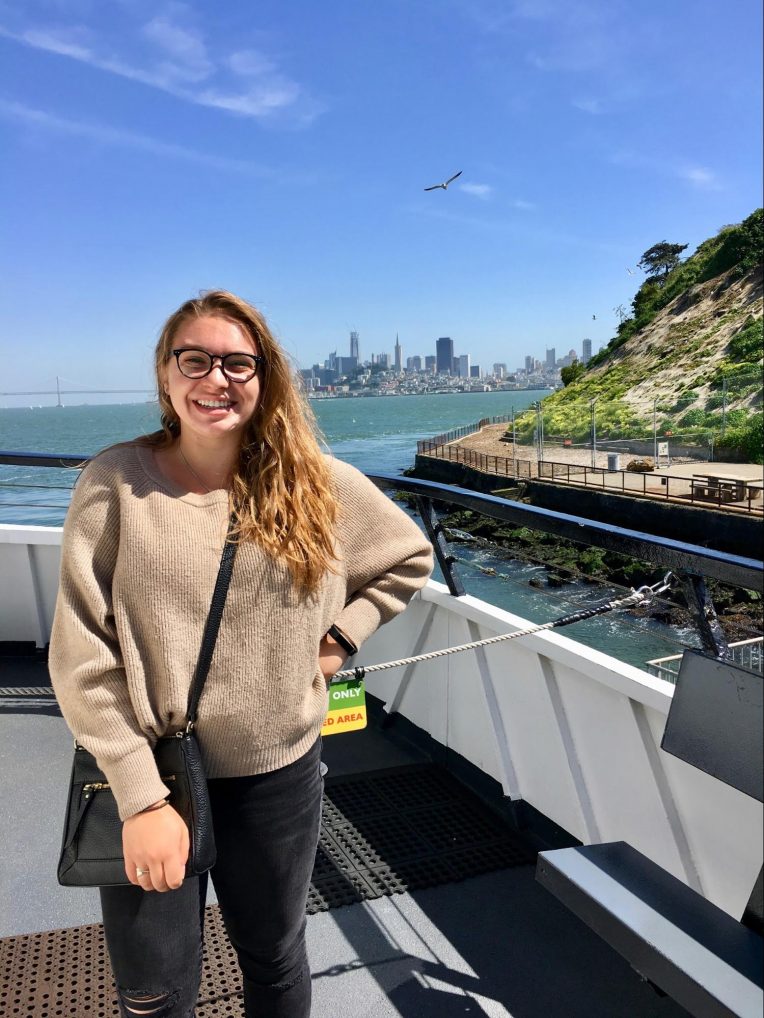 I was born and raised in a small town in Connecticut with my mom, dad, younger sister, and our Australian labradoodle, Lulu. I'm currently in my fourth year at Northeastern University (anyone else? If so, let's get coffee!). While the first semester away from my family was a hard adjustment period, I've grown to love my time at Northeastern and the friends I've made here; Boston has absolutely become my second home.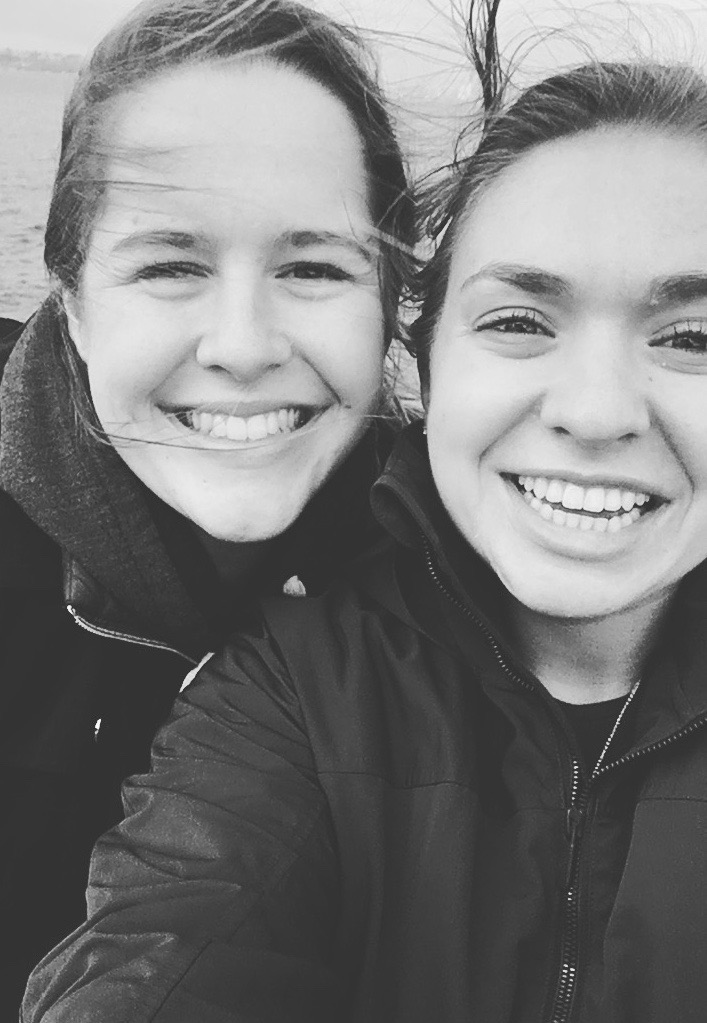 There weren't always smooth glory days, though. In 2014, I arrived at college with some pretty rigid food restrictions that were not due to any allergic reactions (aside from dairy), but rather the belief that I had to eat a certain way to be "healthier" and feel "better". If I'm being honest with you and myself, I fully realize now that this was all a guise for wanting to lose some arbitrary amount of weight society told me I should get rid of. What started out as eating gluten-free turned into a long-term Paleo diet; from there, weight stigma and diet culture spread its wings in my brain over to calorie and macro counting. Finally, after halfway through another attempted Whole30, I started getting sick of all the calorie counts, "clean" treats, and Paleo restrictions. I began to want to eat bread at the dinner table and not worry about the gluten in it. I wanted to drink lemonade from a food truck and not fear the sugar content. I desired the freedom that comes with being able to not pack lunch for work/school, and instead pick up something that looks good from a nearby restaurant…without stressing about the oils the food was cooked in or the carbs. I wanted to enjoy a traditional, homemade brownie made by my mom that was baked with real flour – one that was not made of sweet potatoes or black beans.
I missed the intuitive, instinctual relationship with food that we are all born with. And I wanted it back, like, ASAP.
Once recognizing this, I dove head-first into any resources that I could find in the worlds that I'd soon discover had actual names: intuitive eating! Health At Every Size! My roommate and I started listening to Food Psych nearly every day on the way to work; I read Linda Bacon's books on HAES and listened to the Audible version of Intuitive Eating. Of course, diet thoughts still interrupted me constantly, but I began to understand where that diet culture lived in my mind and took steps to eliminate what fed the mentality. I unfollowed "clean eating" Instagrammers, unsubscribed from various "health" podcasts that fueled to my restrictive tendencies, and surrounded myself, as best I could, with people who I saw were normal, happy eaters. I took myself off the Whole30 email list, changed the type of content I posted on Instagram and the blog, and chatted about HAES with friends who were open to hearing about what I was learning. And through all of this, along with more sleep and food, and less stress and intense exercise, I got my period back after months of no cycle. That was a major win!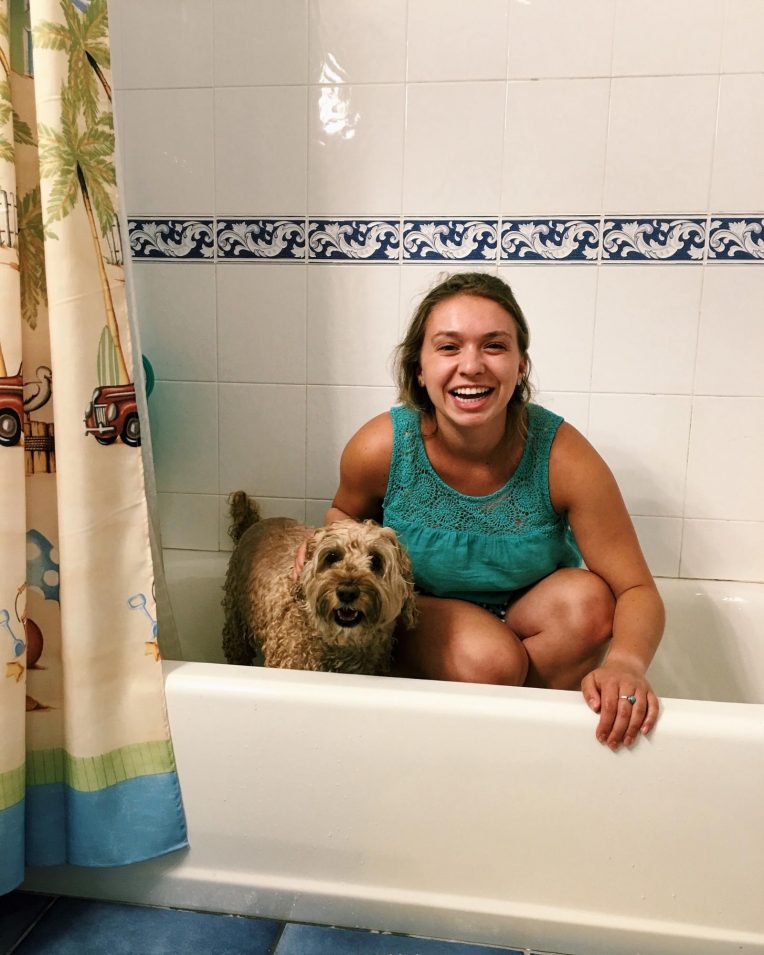 By slowly eliminating diet culture and introducing body liberation and intuitive eating wisdom, I began to understand that Paleo and MyFitnessPal were not the answers to anything positive in my life. Rather, they inhibited me from living in the happiest, most bountiful of ways. And I didn't want them to take my happiness away from me anymore. I was ready to let go of the idea that if I lost weight I would somehow be "better off"; I was ready to accept my body for however it wanted to look and exist in this world and start living my every day, without body woes, to the fullest extent possible.
I give so much grace and compassion to the old me. Three (heck, even one) years ago, I didn't recognize that society was negatively pervading my life and causing me to want to be thinner, more "toned", and, consequently, unnecessarily stressed out and distasteful of my body. I didn't know that it was not my fault that I wasn't losing weight — I thought it totally was. Now, I realize that was my badass body doing it's job. It was keeping me safe and alive, exactly what a body is supposed to do. And that's a beautiful thing.
 So, this brings us to now.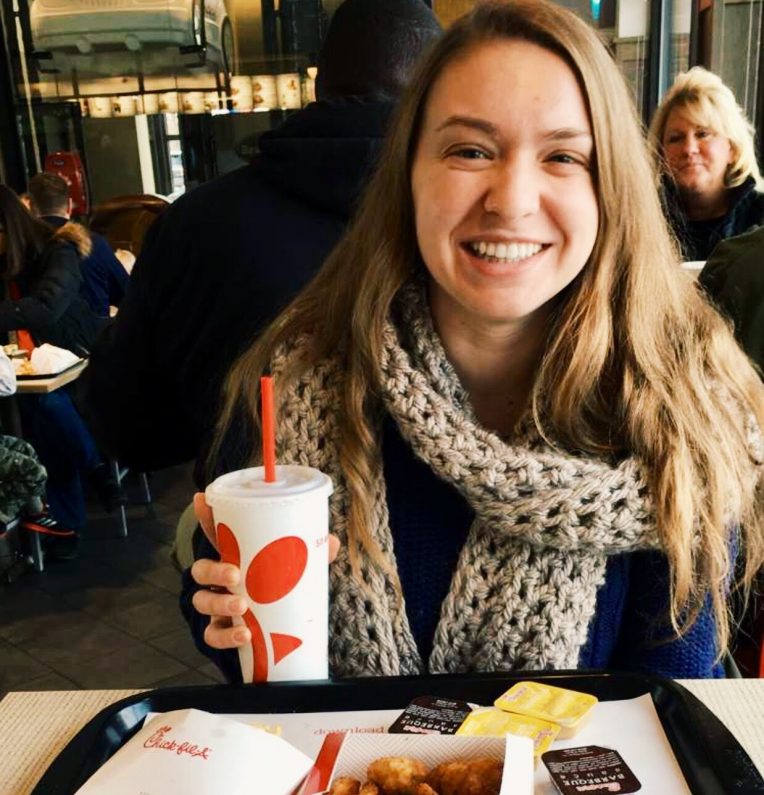 Now, I follow (and LOVE) people like Robyn and Kylie and Claire on Instagram and unfollow anyone who may be sending their readers triggering, diet-friendly messages. Now, I do not own a scale and always strut right past the one that lives in Northeastern's women's locker room. I don't try to change my body, count calories, or eat in a specific, restricted way. I don't listen to "health" (read: diet) podcasts or skim through health books anymore – I've found that I have so many other interests aside from food that I'd forgotten about while in a place of restriction. I listen to the news and read Harry Potter; I adore co-hosting a podcast with my good friend Holly, reading interior design blogs, listening to comedic podcasts, and giving advice to people.
I drink creamy lattes, and also wine; I eat gluten, kale, sugar, French fries, steak, and literally anything else I crave. I like to exercise and move my body in yoga and Barre3 classes, and also on outdoor walks (especially with friends!). But I don't stick to any sort of program or routine. I tore my meniscus in July and had the repair surgery for it in August; since then, I've been working to gain mobility, strength, and agility back in that knee and leg. It's been a nonlinear, sometimes frustrating process, for sure, but the whole experience has made me truly grateful for my body and its ability to recover from trauma. 
I'm a college student, so I'll go out for a wild Saturday night when I feel like it…buuut most of the time, I'm way happier if I'm drinking a cider and eating a soft pretzel with my best friends at the bar near campus. Or if I'm in my pajamas at home watching reruns of Scandal. (My goodness, I'd forgotten how fantastic Season 1 is)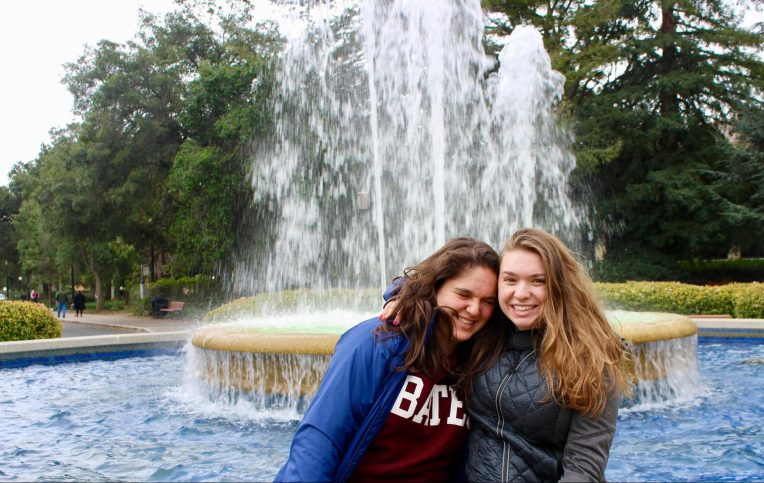 It has not been an overnight transition, and I'm definitely still a work in progress. I would be lying if I said that negative body image thoughts don't pop into my head on occasion, or if I told you that I have a perfect relationship to food, 100% of the time.
Every step of this path has been worth it, though, and what's important now is that I realize how the diet mentality negatively impacted me in the past – because of that, I take regular steps to practice peace with my body and food. I can't wait to learn and grow more. That's what this life is all about!
Speaking of learning…I'll be in college for a little while longer, and I'm thankful for that. I'm not ready to leave just yet. While I'm in my fourth year and could normally graduate this spring, I've been on two full-time, six-month internships out in the working world (Northeastern fondly refers to this at the Cooperative Education Program, or co-op), which pushes my graduation date back a bit.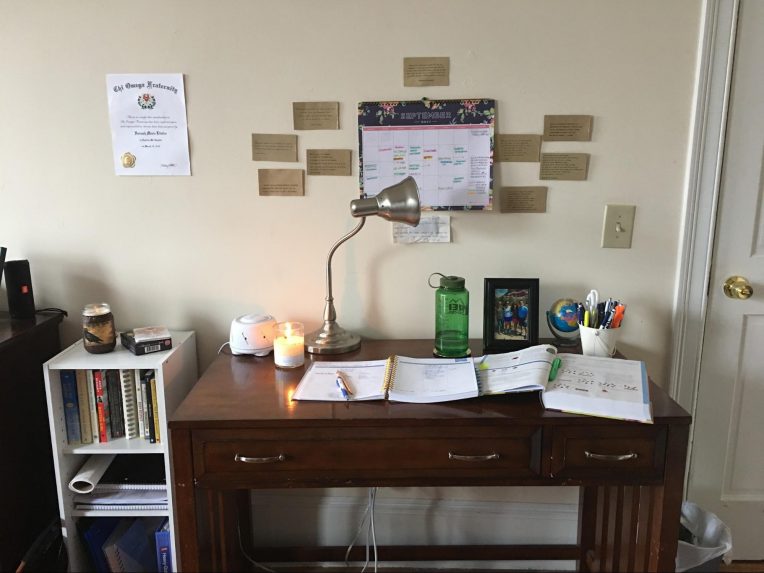 Honestly, thank goodness for co-op. I met two of my best friends at these internships, I got to work in a fast-paced, Boston optometry startup for the first and in the San Francisco Bay Area for the second, and I learned exactly what I do not want to do in the future when I become a real-life adult….which is pretty invaluable at this point in my (21-year-old) life.
I have always imagined myself in a health-related helping profession, but when I started college, I was super scared off by college-level Chemistry and Anatomy to pursue health science as my major. However, after working for a year in the world of business, I learned that, if possible, I would love to not work by myself, all day in a cubicle, at a desk, behind a computer. I crave human interaction more than anything. My favorite activity is helping individuals feel better in one-on-one settings. I believe in the truth of Health At Every Size. I think that all women are superheroes and that women's health is the coolest thing in the world. Thanks to my past internships, along with my personal recovery with food, I know in my heart that what I'm meant to do in the future is help women and children as their HAES-focused healthcare clinician. I am excited just thinking about the possibility!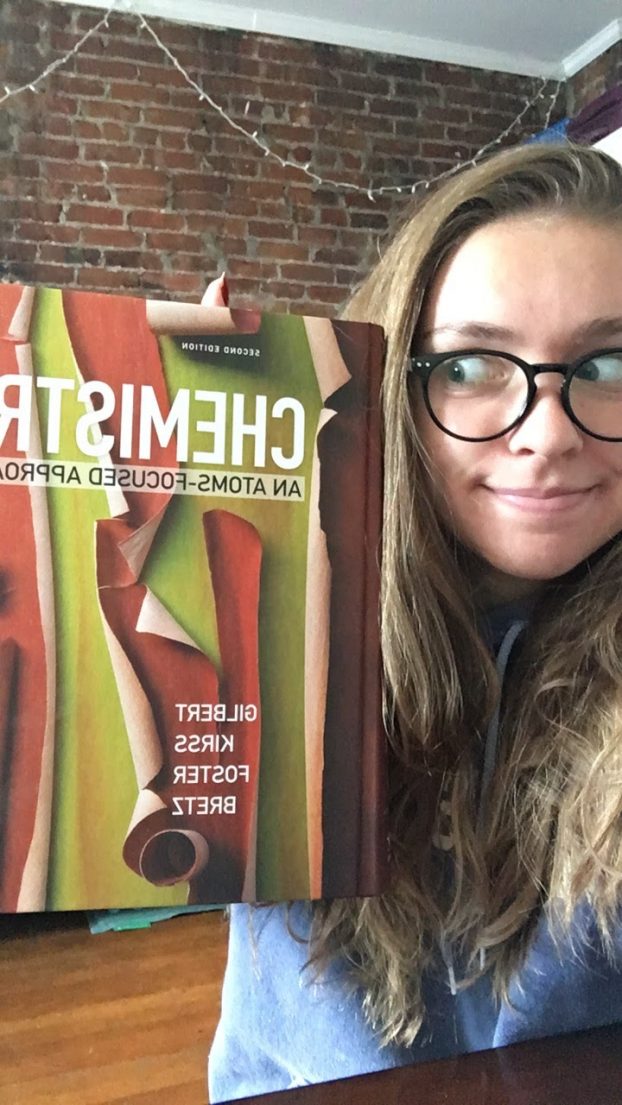 This fall, I followed this intuition and started taking the prereq classes to be able to apply to nurse practitioner or physician assistant grad school. My courses were rollercoasters, and I worked harder than I probably ever have at college thus far, but I know this is the path I was meant to be on. I think it'll be a long road ahead, and I'm so ready for it. Let's do this!
I'm ecstatic to be able to work with Robyn in 2018.  I cannot wait to write more posts for the blog, help with whatever else she may need, brainstorm new ideas with her, and learn how she started and grew Nutshell Nutrition and what it's like to be both an NP and an RD. She is someone in the community who I greatly admire, and I feel lucky that I get this chance to be the "The Real Life Intern" 🙂 
Thank you so much for reading my story – looking forward to chatting with you again soon!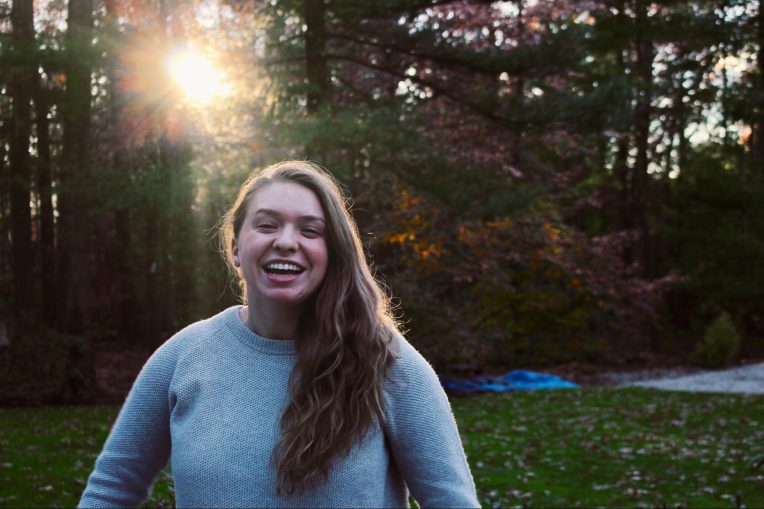 Lots of love & peanut butter,
Hannah