Hey guys, my name is Georgia. When Robyn first asked me to contribute a post for her blog, I did not hesitate for one second to say "YES."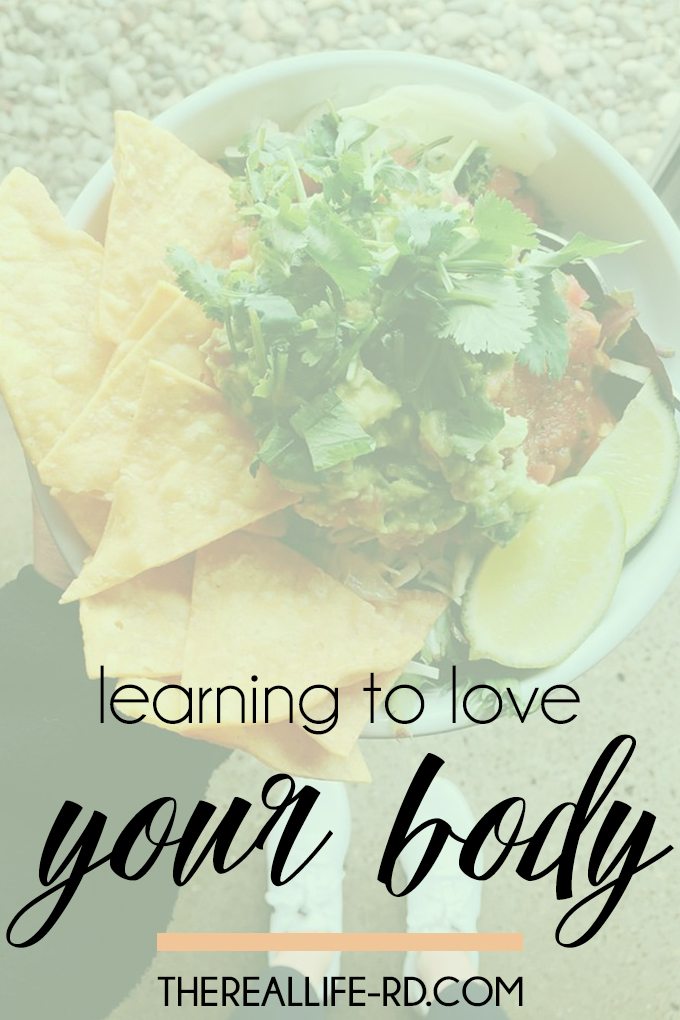 I first met Robyn through this blog when I was struggling with an eating disorder during my senior year of college. At the time, I was looking for ANY source of inspiration and hope I could find, as my future as a Registered Dietitian was on the line if I was not able to enter the road to recovery before starting my dietetic internship. I would read each and every one of Robyn's posts multiple times, letting the words soak into my mind and taking comfort with each sentence.  Finding this blog led me to not only reading Robyn's inspiring posts, but also working with her through Nutshell Nutrition as my dietitian and now considering her a great friend and mentor.
All of this to say, I am excited to be on the other side of the blog today, and it feels necessary to write about a topic Robyn gave me the tools to find peace with – a topic with which I have embarked on a beautiful, complicated, empowering journey: loving MY natural body shape.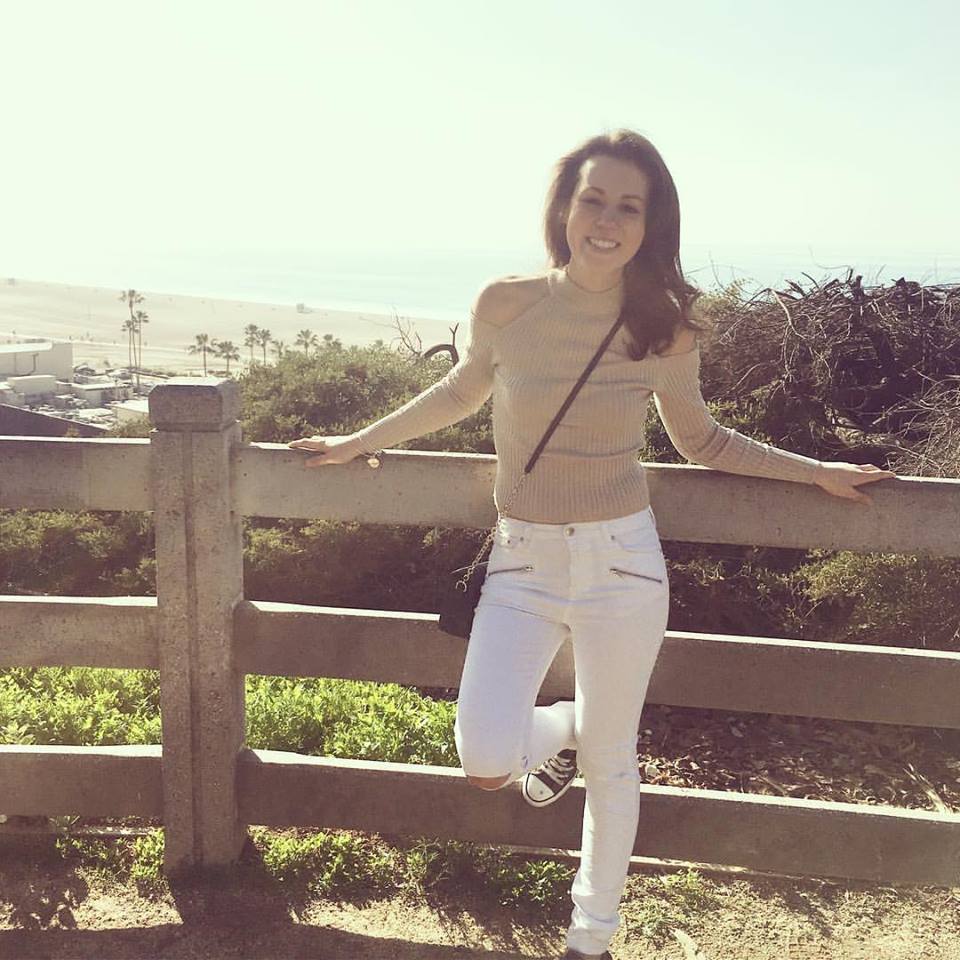 As I was piecing through my thoughts for this post, I opened up Facebook only to find one of those "two years ago today this was happening" posts. It was a picture of me at my thinnest – standing outside on sunny day with a forced smiled on my face but nothing short of anxiety and fear in my heart. In this picture, I have absolutely zero curves as my clothes hang over me.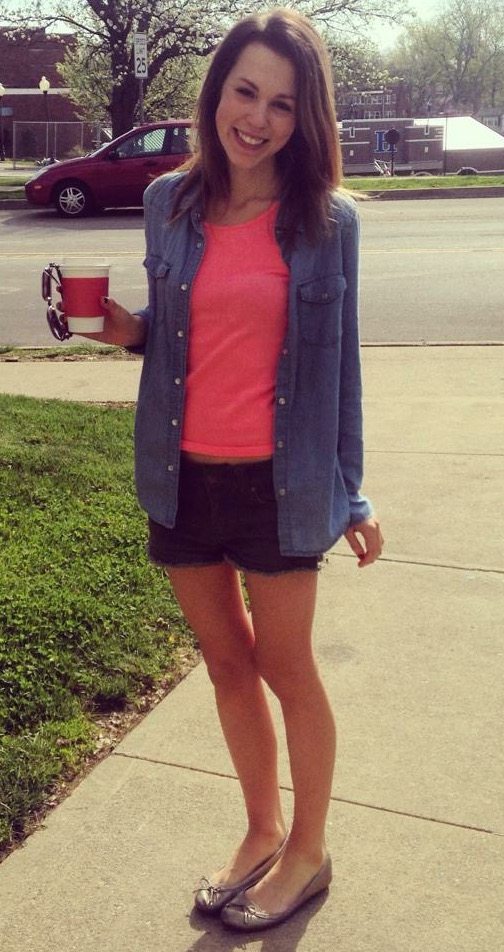 At this point in my recovery today, looking back at these images brings me so much sadness as I distinctly remember that fragile person drowning in a thin frame, a frame she thought made her more "worthy" or "beautiful" or "happy." I was forcing myself into this body, but at what cost? It cost my happiness, it cost my health, it cost my relationships, and it nearly cost my future career. How on earth could any measure of unnatural thinness be worth all of that?! Well, as I began my recovery, I grew to learn and accept the answer to this question: NOTHING is worth these costs.
We often hear that your shape does not define you. We hear that you are more than a body, and rather your mind, spirit, personality, and compassion for yourself and other is what truly matters.  But I would argue that your physical shape does contribute to who you are as an individual. I believe that our unique, imperfect, physical shapes are an extension of our spirit and the other intangible sides of our beings.
Our shapes allow us to carry out the work we are most passionate about, they allow us to foster relationships, and they allow us to grow physically and mentally stronger. The curvy shape my body wants to be DOES matter, because it's MY natural shape – a shape no one else on this planet can have. And forcing it to fit into some smaller mold that society has deemed more attractive or acceptable or important prevents me from being my true self. Forcing myself into a body I am not made for holds back my personal growth and journey on life's crazy paths.  It prohibits me from being me, the happy, healthy, vibrant, authentic me.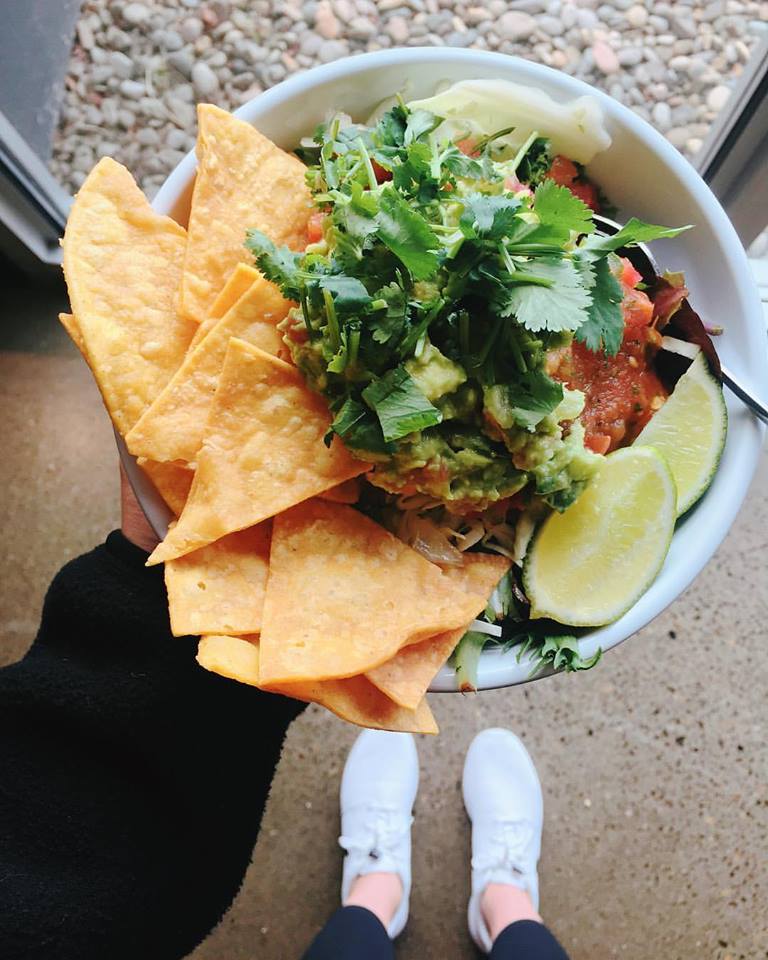 I have come so far in my recovery at this point, and I feel SO happy and FREE to be at a place where I actually find my curves beautiful.  Shopping trips used to completely ruin my day if I did not think my butt looked small enough in the fitting room mirror (PSA: NEVER let a fitting room mirror dictate your mood or self-image) or if the size zero jeans didn't fit me.  But now I embrace my "apple" frame, the size that I have become healthiest at through learning how to nourish my body again and move in ways that make me feel amazing and strong. I embrace this shape and body type that I share with my mother, a shape that makes us who we are and further connects us to one another. And I love my butt!
Now please make no mistake – I have no shortage of bad days, days where I feel uncomfortable in my skin and have brief longings for the days when my clothes never fit tightly or I didn't have to think about going up a pant size. But I'm always reminded of the person I was living in that smaller, un-natural body. That person was depressed, exhausted, and 100x more uncomfortable in her skin. For that person, it really didn't even matter how thin she became. She would never be happy until she learned how to love and appreciate herself and her body.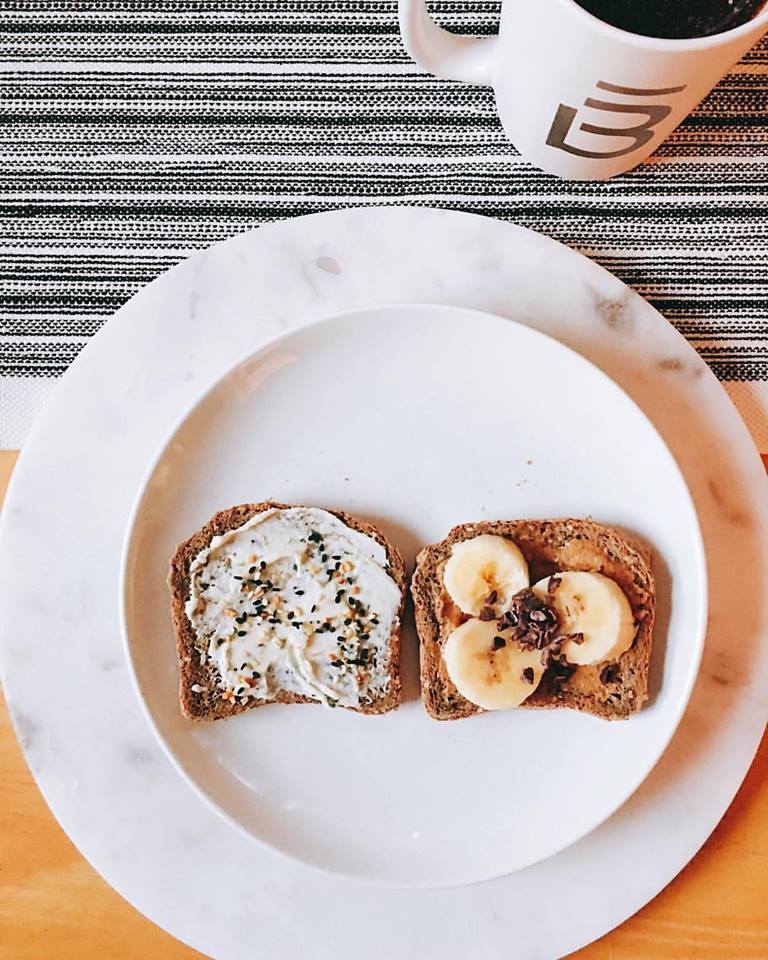 Having that perspective always brings me back to reality. It's a perspective that has taken me some time to cultivate, but one I am so so grateful to have found. And when perspective and mind over matter isn't enough, these habits often help do the trick:
Yoga: When I first started getting back into a workout routine, I used to think that only cardio workouts were worth my time. Up until recently, I was nearly addicted to spin classes for their intensity and the cardio "high" I would feel after each class. But then my body started to get tired…so tired…and burnt out. As I was working to follow my body's cues for more restorative exercise, I thought it might be time to give yoga a try. And it was the BEST decision ever. Whenever I am having a crummy body image day, I head straight to a class. As I watch my body hold a plank or swoop into downward dog, I can't help but think, "Dayyyum, girl you look so strong right now!" Yoga reminds me of the power and beauty held within my thighs and butt, the same body parts I may have felt self-conscious about before class. Yoga = DAY MAKER.
Following POSITIVE social media: While I may be a dietitian myself, I still find it absolute necessary and comforting to turn to my fellow RDs for advice and guidance as I grow to fully accept and appreciate my body. In addition to The Real-Life RD, the following blogs, podcasts, and Instagram accounts helmed by some kickass female dietitians are on my daily rotation for feel-good, self-love truth bombs to help you love your body:
And buying clothes that fit!: I have to admit, this last point has been rather hard for me over the past few months. For so long, I had been holding on to my "pre-recovery" clothes as a way of not fully facing the truth that my body had in fact changed. While I do not weigh myself, I know that I have gained weight. I know that I do not wear the same pant size. I know that I do not fit into those shorts from the picture above taken two years ago. I know all of these things because, for the past year, I have been fueling my body with delicious food and exercising in ways that build healthy muscle.  Those clothes are not made for the "new" me, the "real" Georgia if you will.  So recently I started taking the steps…I started getting rid of the dresses I can't zip and the pants that don't button. I started buying clothes that fit and flatter all of my newfound curves, working my hardest to ignore the pant size. And guess what? It was not the end of the world, and I feel freaking fabulous. I feel comfortable wearing new clothes at bigger sizes that accentuate the healthy and happy person I am inside and out!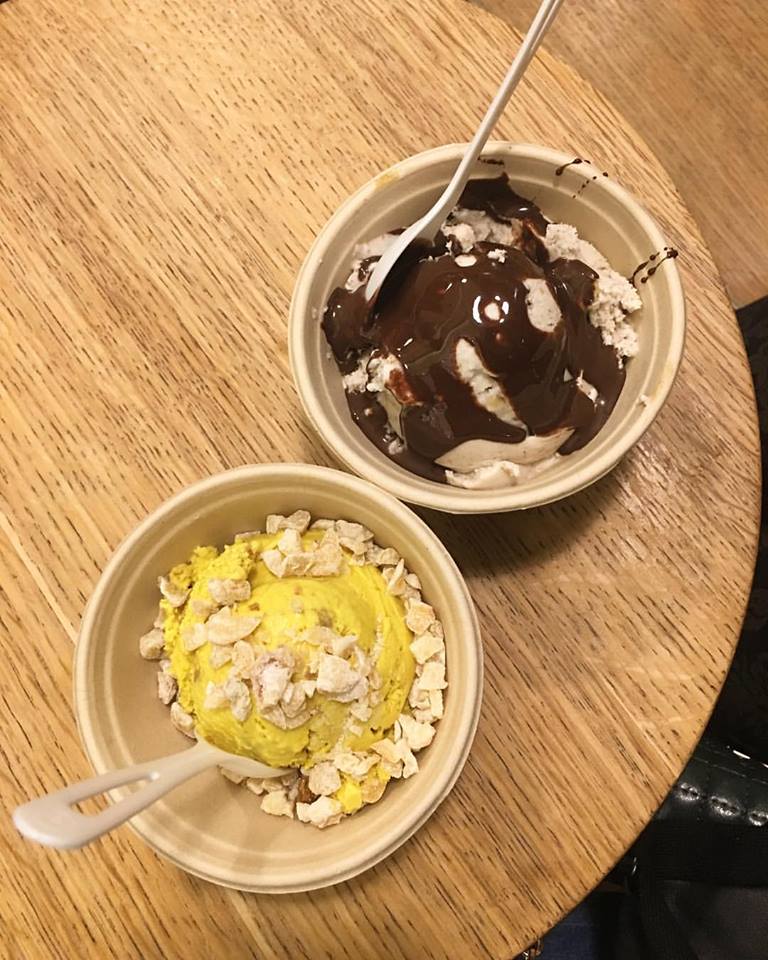 So today, nearly two years after I began my eating disorder recovery journey, I think about my body similar to the way I think about a personal relationship. We have our good days and bad days. We have the days when we may not understand each other. We have our disagreements…
But as time goes on, we grow. We develop a deeper understanding and respect for one another. We take care of each other. And we BLOSSOM.
SaveSave