People often ask me how I got my job. And looking back, I still can't believe I get to do what I do. And am so very grateful.
So when they ask, the story goes a little something like this…
It was absolutely beautiful outside. The middle of October and in the 70s with sunny, clear blue skies. I'd been in Charlottesville for about 2 months, but I hadn't met many people outside of my internship program. So any time I wasn't in the hospital or sitting in the classroom, I explored Charlottesville. I was itching to meet new people, build community, and just start fresh. So on that particular Saturday I went to a movie screening going on at the downtown library for Fork Over Knives. There was going to be a panel discussion and Whole Foods was sponsoring the event.
They had me at Whole Foods.
And who goes to see a food documentary on a gorgeous fall day. Um, this girl.
I remember thinking, "I am the biggest geek, and nobody is going to be there. Seriously, Robyn this is how you're spending your Saturday….inside a library." But I walked downtown and found the library after  a of couple wrong turns….per usual.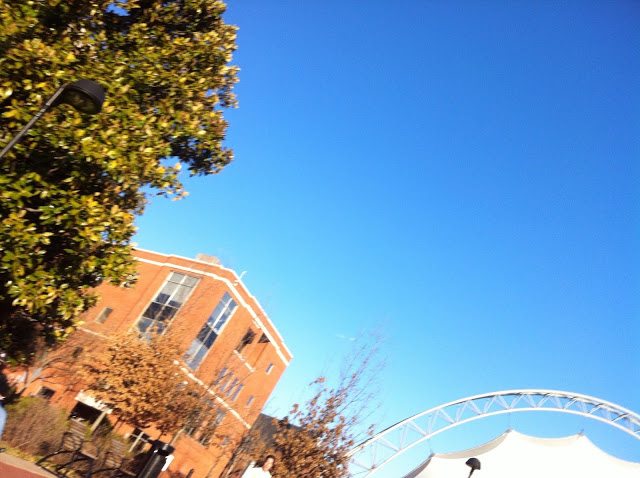 If you haven't seen Forks Over Knives I highly recommend it. But ignorance is bliss ya'll, and you might not look at your dinner plate the same.
So we watched the movie and I was engrossed the entire time, soaking up all the scientific data and gasping throughout. Then the movie ended and they had an panel of professionals that were there to answer questions. I remember there being a doctor, a guy with pulmonary fibrosis who healed himself with a plant based diet, and a lady who directed a holistic health center.
People started asking questions and very quickly the conversation got heated and the room became very tense. All I was thinking was dang, food is so controversial.
And then for some reason I raised my hand.
And I told the doctor if he ever needed a dietitian at his clinic, I wanted to work for him and that I was a student still, but I would love to work for him.
And then the next person asked their question. I really still don't know why I felt the need to raise my hand. I'm sure I looked like a desperate, wannabe RD looking for job.
But then as I was leaving I decided I'd simply introduce myself. Eh, what's the harm. He shook my hand and said, "Nice to meet you, you have a great career ahead of you."
And I thought, "How does he know what I'll do?" and then I thought, "Whelp, that went over well….not."
Fast forward a few weeks later and I was sitting on my floor late at night checking my email before I went to bed when I opened one from Zachary Bush which began with, "I hope this email finds you well. I got your contact information from UVA's website after reading about you and your undergraduate career."
I read on.
And he proceeded to tell me about the clinic and how God always places employees in his life right at the perfect moment and he would like to offer me a position at the clinic.
Hold the phone.
I called momma coale and told her I thought a doctor was scamming me and that this was a joke. Of course she did what momma's do best. She told me to calm down, breathe, and go to bed.
So I did and the next day I emailed him back and he invited me to come and visit the clinic. So I did that too. And then I knew this was real. We talked about the vision of the clinic and everything I would be doing and all the ideas he had. I couldn't believe a doctor was so passionate about nutrition.

That was in November, I didn't graduate until June. So I kept the job on the hush with my program director and peers until the following March. I didn't want to cause any distraction and the job I had accepted was the opposite of Western medicine. Let's call it alternative medicine, although it should be primary care.
I graduated at the end of June, took the RD exam in July and began work the first week of August one year ago. These two doctors have completely changed my perception of MDs and have taught me so much about medicine and quality patient care. I get to empower patients to take control of their health and reverse disease like diabetes and heart disease. Cancer patients find new hope. Epileptic patients become seizure free for the first time in years. People break free of dieting. I get to see people change their lives and regain their health.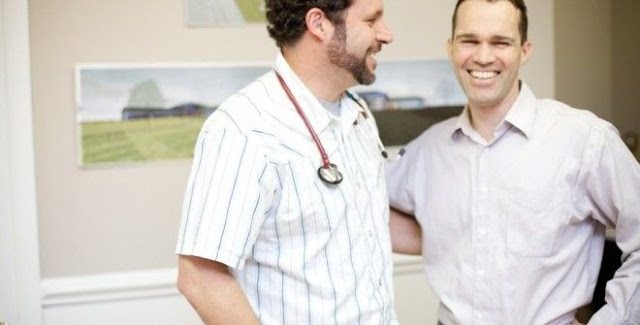 And it starts with what we put in our mouth and how we choose to take care of ourselves. It begins by living intentionally.
UVA wasn't my top program when I applied for dietetic internships. Actually, I cried on match day. But tell God your plans and He'll laugh in your face.
But man, I'm so grateful He laughed.