Hi everyone! I'm Crystal and I am so, so happy to be joining the Real Life Women's Health Team, actually, I'm ecstatic! During my internship, I thought that I would never find my dream job and that I would have to settle or start a practice on my own, but the stars aligned and here we are. The timing was just right for me to join Robyn and the RLWH crew and I am so looking forward to being a presence here and getting to know all of you. With that said, I figured you should all get to know me a bit, so here goes!
A series of events led me to the field of nutrition. One was learning how to cook and being curious about ingredients and what food does for our bodies. Another was dealing with PMDD (premenstrual dysphoric disorder). I remember crying in the days before my period for no reason (or so I thought), calling out of work, sleeping for hours during the day, and dealing with intense back pain and cramps. I started cooking for myself more along with expanding what I was eating and how I was moving my body, which ended up decreasing my symptom severity. On the other end of that, during the time when I was exercising too much and not eating enough (more on that below), my symptoms got worse. I also had my hormone levels tested twice and was low in progesterone so balancing them, eating more, and exercising less as well as having a long list of self care practices have really improved how I feel now.
I grew up just north of Boston with my family. When I was younger my father was a chef and now that I know about Intuitive Eating, he is the most intuitive eater I can think of. Looking back, I was an intuitive eater too until high school when diet culture got the best of me and too much MTV and fashion magazines made me think that I had to look a certain way. So if you can relate, know you're not alone. This led to a series of short-lived diets and some disordered eating during my first go at college and into my twenties.
After deciding to go back to school for nutrition at 26, I became too obsessed with "eating healthy". I was under fueling and using exercise as a way to compensate for eating perceived "bad/off limit foods" all the while thinking I was doing the "right" thing. I identify as a perfectionist (work in progress) and I think that mindset of trying to be perfect and please everyone can feed into disordered eating/EDs, it's a slippery slope. It's so easy to turn to food for control when we have busy minds, are feeling anxious, chaotic, or just aren't sure what to do with our feelings. There are so many complex factors that affect how we eat and take care of ourselves which is why I also think it's important to be curious about why we develop patterns and behaviors. This curiosity helps us discover our true, healthy self. To do so involves figuring out what our values are so we can align our daily decisions with those rather than relying on or being influenced by external cues.
Luckily, I discovered both Christy Harrison's Food Psych podcast and Marci Evans work at around the same time. For me, once I discovered Intuitive Eating and Health At Every Size there was really no turning back, I couldn't unlearn what I now knew. This epiphany allowed me to see that there was a way to be flexible with eating and also take care of myself, both mentally and physically. I actually had been saying all along that I lived somewhere in this gray area of nutrition in terms of my beliefs and that I wanted people to realize that they didn't have to live in extremes too.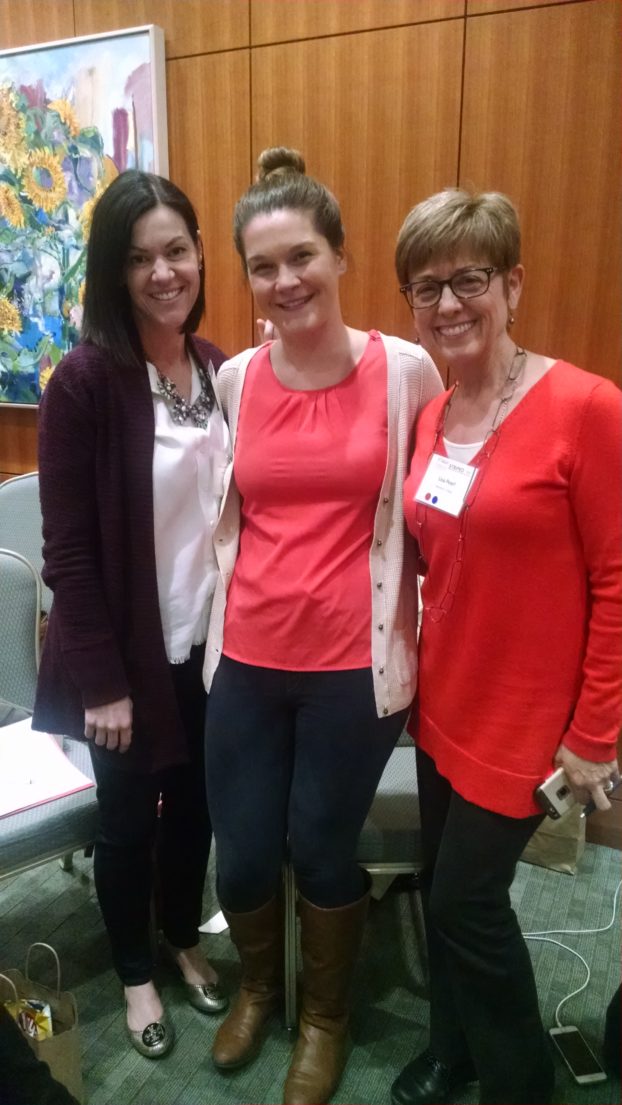 Going along with all of this, this idea that we can somehow cheat death by avoiding *insert demonized food here*, is honestly just a lie conjured up by diet culture and healthism. It's something that I thought to be true in the beginning of this journey. It's kind of ironic because when I first started learning about nutrition some of the food documentaries and books that I loved are the ones I would caution against now. They tend to take a lot of information out of context and twist it to fit their own agenda. That being said, my goal is really to take the fear out of food especially in this day and age where fear mongering is so pervasive. I use a therapeutic approach to nutrition counseling, which allows me to tailor treatment for each client because everyone has such unique needs. This is done utilizing a weight inclusive and compassionate practice that empowers you to sustain behaviors for a healthy mind, body, and soul. Some of my interests include: disordered eating/eating disorders, chronic dieting, digestive, mental, and women's health – particularly PCOS and PMS/PMDD. I feel so lucky to have been able to learn from some of the most brilliant RDs in the field and have learned so much from the incredible women I've been able to work with so far.
Please let me know if you have any questions, I'd be happy to answer. I look forward to getting to know all of you and sharing my thoughts here on the RLWH blog. Thanks for sticking around and getting to know me too!