People always talk about wanting to find balance.
A work/life balance.
Balance with eating.
Balance with exercise.
Balance with being structured, yet spontaneous.
And on and on. But really, what even is balance? What does that even look like?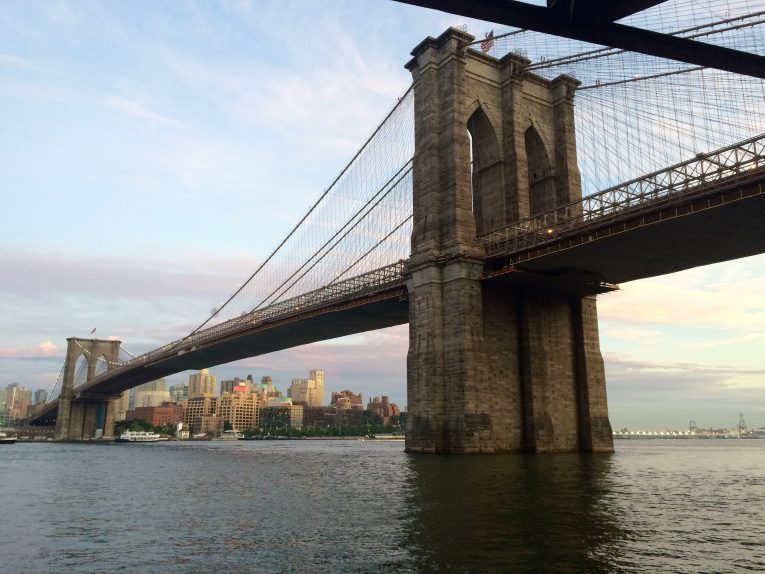 I've been thinking about this so much more lately as I settle into a new season in life. It's a new school year and I've transitioned from being a second Bachelor's degree student to a Master's student. I've moved from uptown to downtown where life just feels different– busier and faster, yet exciting. And now relationships have expanded and grown since I've been in NYC for over a year now. Life is good and in many good ways, it looks much different than last year. My days aren't as externally structured like they were during the BSN year. Literally, every day last year was full of 8-12 hours of time on campus or full days in the hospital. Now, I'm up at Columbia all day on Wednesdays and Thursdays but the rest of the week I'm mostly downtown near my apartment. I've had to find a way to structure those "open" days so they are productive and not chaotic, leaving me wondering, "where did today go?"
I won't lie, it took me about a month to figure out that new rhythm. To figure out how to draw boundaries in my social life in order to do Nutshell and school well. But to also draw boundaries with Nutshell + the blog in order to manage stress and feel mentally healthy. With all the traveling this summer, I've had to find a new balance with nutrition, running and sleep. And that's a balance I'm not even sure I've completely figured out, but rather one where I've had to give myself a lot of grace.
So how do we balance it all as seasons and rhythms of life change?
Do we actually ever balance it all?
I don't think we actually do. I think we do what matters and that means balance for one person is going to look different than balance for another person.
I use to not give myself a lot of grace with balancing life and just doing what matters and instead I'd run myself ragged trying to do it all. Like I thought I was at the buffet, when really I was just at the dinner table. The plate was only so big and couldn't be constantly filled. But we're not called to a life of busy or a life of perfection – we're called to a life of purpose. And busy and perfect do not make us worthy. So when I find myself caught up in trying to do it all or do it perfect, I'm grateful for people in my life who love me well and are willing to call me out on that.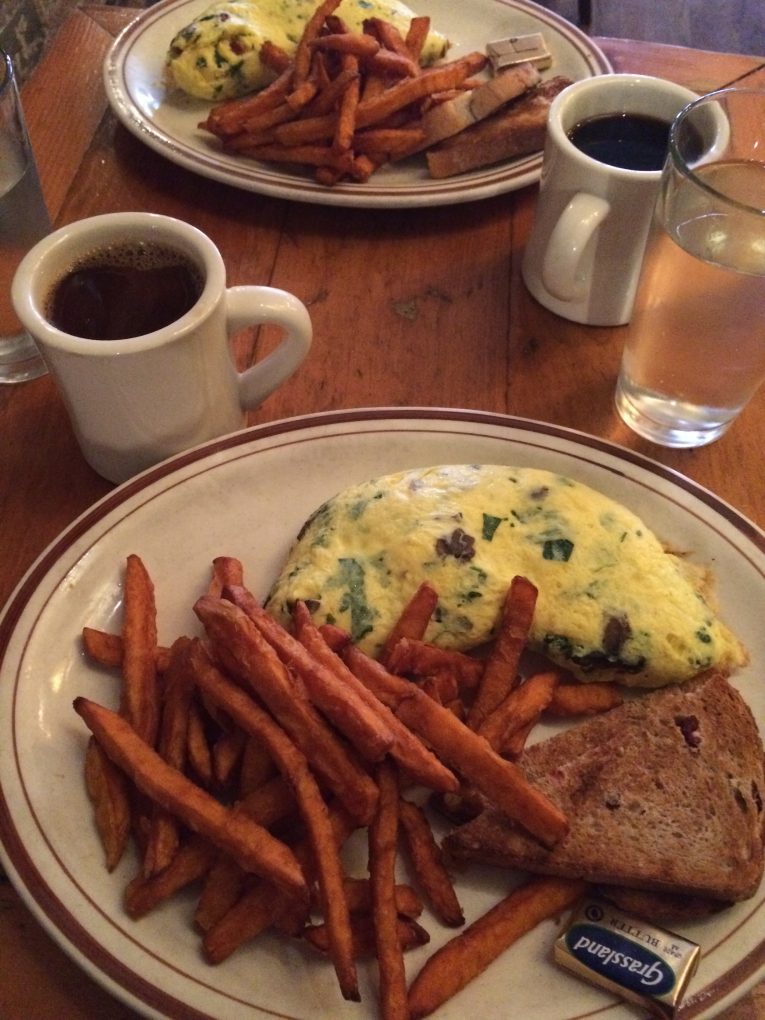 So what does "balance" look like now?
With work and school, that looks like doing what matters most. So that means not doing things so I please everyone or because I think I should or because that's what looks like success to the outside world. What that does mean is doing what's most important. Right now that is school and TAing. After that is Nutshell and after that is the blog + freelance stuff. So if my plate is too full and there aren't enough hours in the day to do all the work and stay sane, then something has to go and for this season in life, that means I'm not blogging or doing as much freelance. And that's okay.
With balancing social things and work/school that means saying no to social things that aren't where I feel I'm meant to invest. I'm an extrovert and I love people. I love getting to know people, heart to hearting, engaging with people, loving people, and just being around people. While that's a good thing, I totally envy people who can just say no and spend time alone or not be at everything. So as harsh as this might sound, that means choosing those friendships that matter, those I want to invest in and see grow, and then saying no to coffee dates or late nights or other social things that aren't going to nurture those friendships. Quality over quantity.
And by confidently saying no to things, I know I'm not missing out, but instead allowing myself to take care of me and do well in school while not feeling like I'm sacrificing my social life. I need a glass a wine and an occasional late night to balance the books just as much as I need the studying to balance the wine and 2am bedtimes. And along with that comes balancing a relationship with friendships. It's super important to me to spend time with my close friends, and to spend quality time with Nick. For me, a healthy relationship is one where both people have friendships that are independent of the friendships they share together.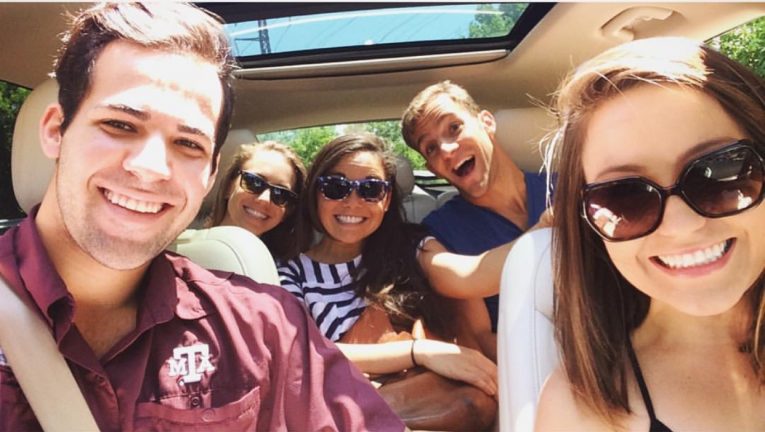 With food and nutrition, there have been seasons in life where I had time, and quite honestly the desire, to meal prep and cook. But this isn't one of them. Life just isn't predictable enough for me to cook in advance. Plus summer is always full of more traveling so I'm barely at home on weekends. And eating out is one of my favorite things to do in the city, especially now that it's summer and you can eat outside on the sidewalk or patios. So these days, my version of "healthy eating" probably looks different than what some might consider healthy. I eat out a lot, I eat over at friends often and we have people over at our apartment for dinner often too.
So does that mean there's a lot more meat and dairy on my plate than in the past…absolutely. But there's also vegetables and green smoothies. My body and mind feel good and that's what matters. And for me, not stressing about grocery shopping or meal prepping is balance. It's working for this season. Do I want to cook more? Of course. But eating the same lunch 5 days a week and leaving dinners up to eating out or having others cook, is one less thing I need to worry about and that's the healthy balance for me.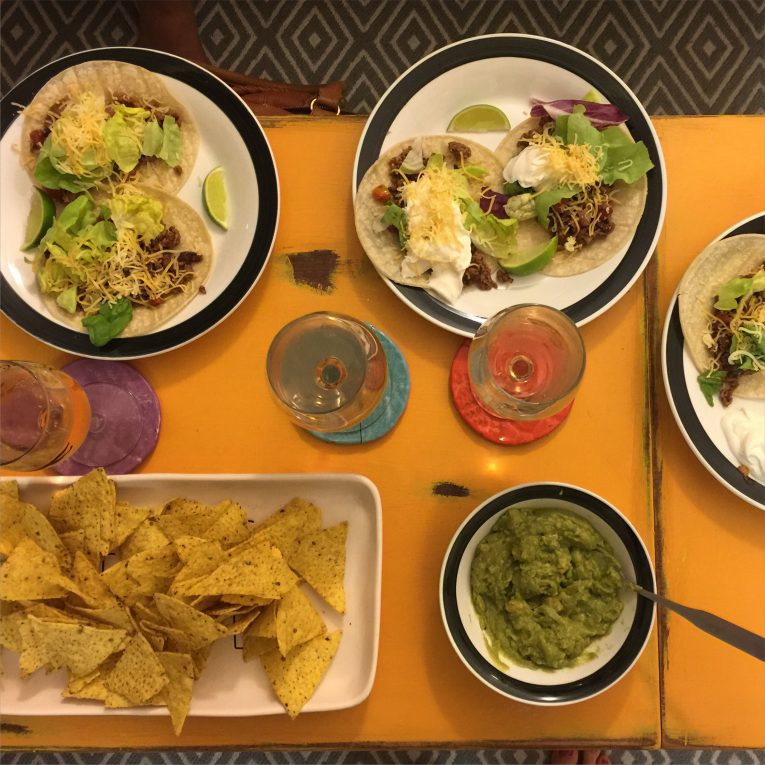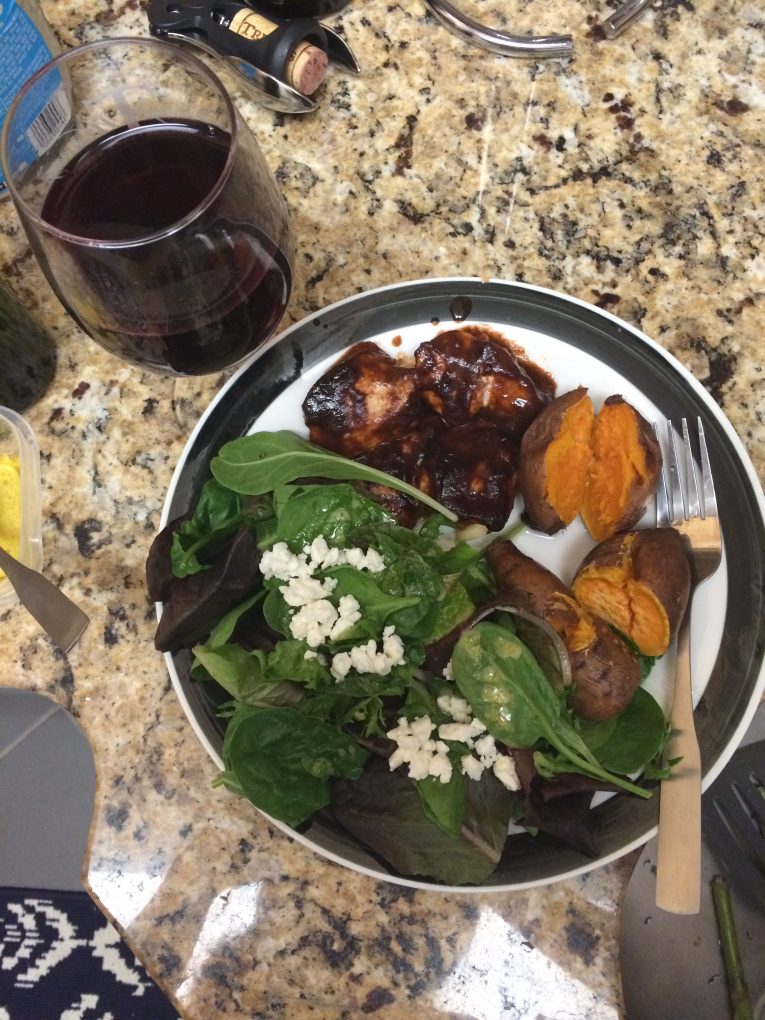 After a pretty touch and go few months of working out and running I finally feel like I'm starting to settle into a groove again. I'm running the NYC marathon on November 1st and I just started officially 'marathon training' this week. Is it the most intense or highest mileage I've done? No way. I'm running about 4 days a week and that's what my body and my schedule allows. Just living gives my body movement with walking and biking. That on top of running is more than enough for my body. Will I run my fastest time? Probably not. But will I hopefully stay injury free, mentally healthy, and rested…yes. And if I miss a run or need to sleep in instead of run, there's lots and lots of grace for that.
With sleep, ohhhhh man after a month of poor sleep I've learned where to draw the line. Whether that's saying I'm not staying out past such and such time, leaving lots of emails unanswered at the end of the day, not getting up a blog post, or telling my roommates I can't stay up and talk [which I could do for hours], I know that I have to set boundaries because I need at least 7 hours of sleep to function. In college, I have no idea how I use to subsist off 5 or 6 hours and be fine. But as I say all the time, sleep is the most important thing- poor sleep and you're destined for hormonal whack. There is no compromise there.
So from the outside am I doing everything and balancing it all perfectly? Of course not!
But this is what's working right now. It's the rhythm for this summer. And it's what matters.
Because health is so much more than the vegetables on your plate or how much you can sweat in a day.