Good morning pretty friends!
The weekend is here! And it's going to involve lots of moving. To be honest, I've packed about 3 boxes and there are a few very gracious guys from church are coming to help me move tomorrow morning. Sooooo, I've got lots to do in the next 24 hours.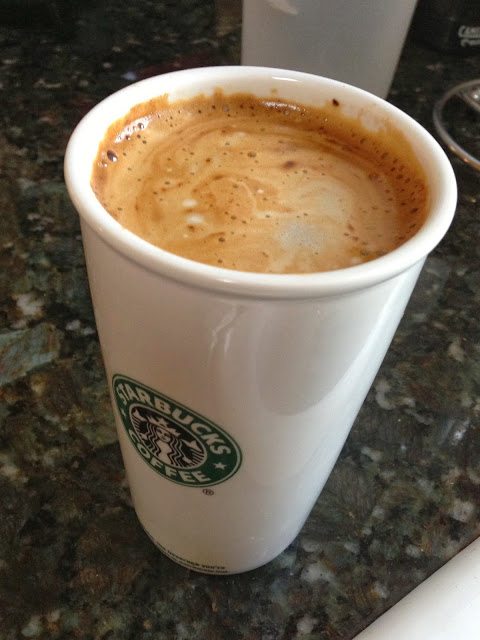 But that's okay. I'm certain it will all get done, I just gotta be speedy!
On another note, is anyone else finding it incredibly difficult to get out of bed these days? My goodness, I cannot pry myself from the covers for the life of me. The snooze button gets hit on average 4 times until I look at clock and realize I have to leave for work in 45 minutes. Hoping maybe my morning mojo will return soon.
In between packing, moving, and unpacking I'm so thankful to have some fun things going on at night time this weekend for a break from all the moving. Tonight, I'm going to a tacky Christmas party…which I need to drum up an outfit for…and tomorrow night meeting friends for drinks and dinner at
Mono Loco
, probably my favorite restaurant in Cville. Should be lotsa fun!
It's also Feel Good Friday!
This week I'm feeling good about listening to my body. In my opinion, it's really really hard to do on a consistent basis. I get in the hustle and bustle of life and stop listening and just start doing. Not good. But this past week I've been trying really hard to listen and do what I'm told. So that means sleeping in and also skipping some yoga. The
Rest and Reset Challenge
included doing yoga in some form for at least 20 minutes a day. But after doing it 19 days in a row, it started to feel forced. And I wasn't as eager to get on my mat. So I didn't. And that feels really good. I plan on doing a recap of the challenge when it ends next week, but for now I'm going to do it a few more time if/when I feel like it and that's okay.
This week I'm feeling good about finally getting together with these friends!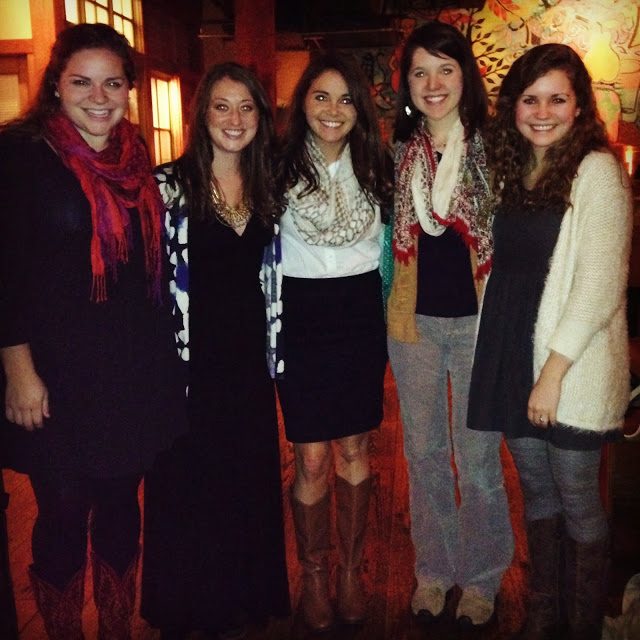 We all were in a young women's bible study this past year and then some friends moved and life got super busy for people so we had to take of break. Kp got married [!!] and Whit started grad school and so we haven't all gotten together in a long time. We met for dinner and drinks last night and it was wonderful and so refreshing to see them.
This week I'm feeling good about flying home next week!!!!! The holidays just don't seem quite right until you're with your family. Even if mine is crazy and sometimes dysfunctional we all love each other a lot and I can't wait to be home, eating stovetop popcorn my brother makes and cozying up by the fire with the fam. YES.
And this week I'm feeling good about my hip FINALLY started to make some healing progress. I tested the waters a bit yesterday when I went for a walk and attempted running 1/4 mile. I just had to see if it was getting better. Admittedly, it wasn't 100% but the pain is SO much better. A few more weeks off from running and I think I'll be good to go for the new year!
Alrighty friends, I've got loads to pack and perhaps if I'm feeling it, some yoga before throwing on my turtleneck and sweater vest for tonight's party. Have a fabulous weekend!!!