Good morning and happy Friday!
I don't really have many set plans for the weekend except drinks with friends tonight and some yoga tomorrow and I'm so looking forward to a wide open weekend!
And it's suppose to warm up to 60 degrees here tomorrow…what the?!
I'll take it though!
This morning for the first time in weeks….errr months…I actually woke up to workout before work. Wahoo! And man I feel like a million trillion dollars as I sit here eating pancakes knowing that I did that. I forgot how good it feels to move in the morning. If I can get to bed early enough to get 8 hours of sleep then I can wake up, so maybe next I'll try to keep getting to bed by 9:30 so I can wake up at 5:30. Sleep is the priority!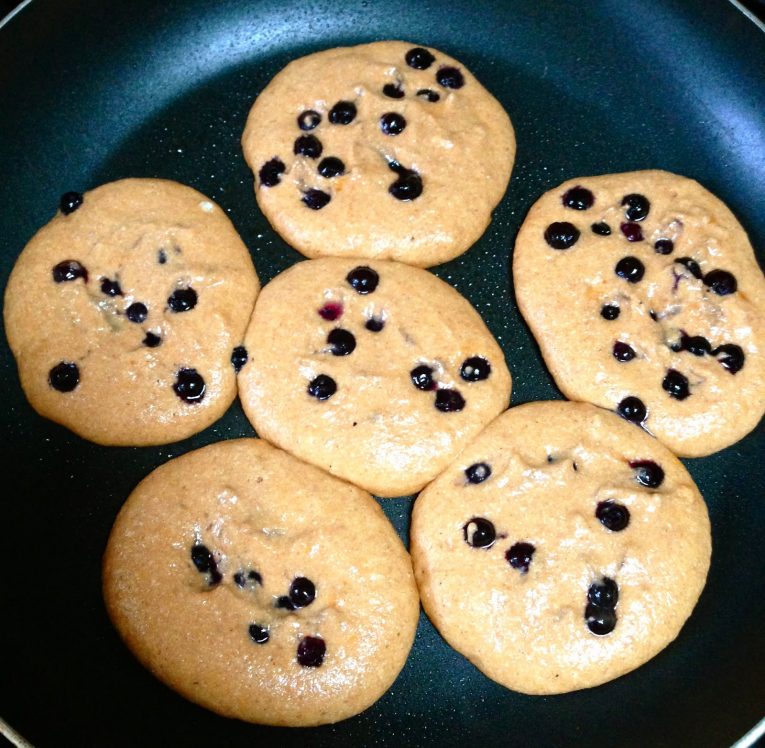 So on this Feel Good Friday I'm feeling good about waking up to workout! I took a "Peddle and Kettle" class which is basically about 40 minutes of cycling and 20 minutes of kettle bells. I wasn't pushing too hard on the bike because I'm not looking to do intense cardio, but the kettle bells were hard!
This week I'm also feeling good that after I got everything settled and hung things on the wall I can finally share some pictures of the teeny little apartment I live in now…I actually call it an attic. Because that's kind of what it is. An attic renovated into a 1 bedroom apartment. Its a huge, huge change from the house I use to live in…and I really miss my old kitchen…but I kinda really like the small, simple coziness of it. And I don't feel so excessive here like I did at my old house- I felt stuffy with stuff there. I am about 1/2 mile from the gym, downtown, restaurants, etc so its so convenient, I can clean the whole place in 20 minutes, and I'm saving a whole lot of $$$$ before I go back to school and have no income. Totally worth a small place! Oh, and my yoga mat is always on the floor…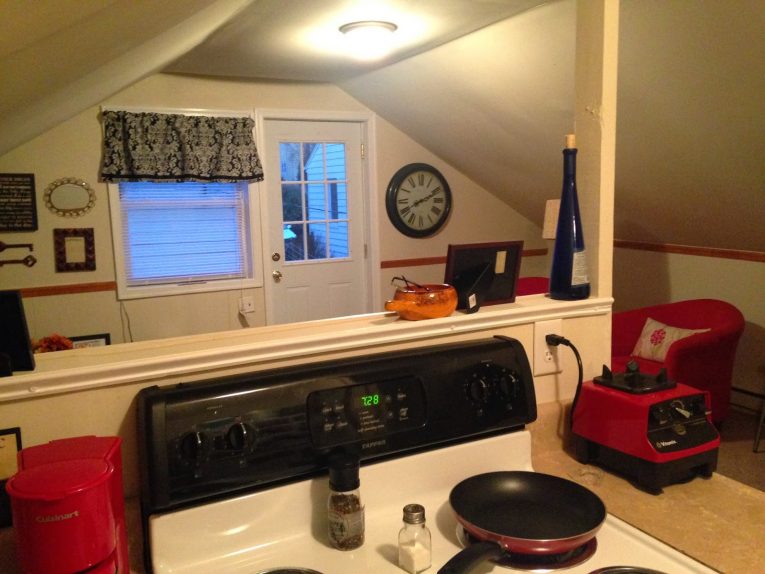 <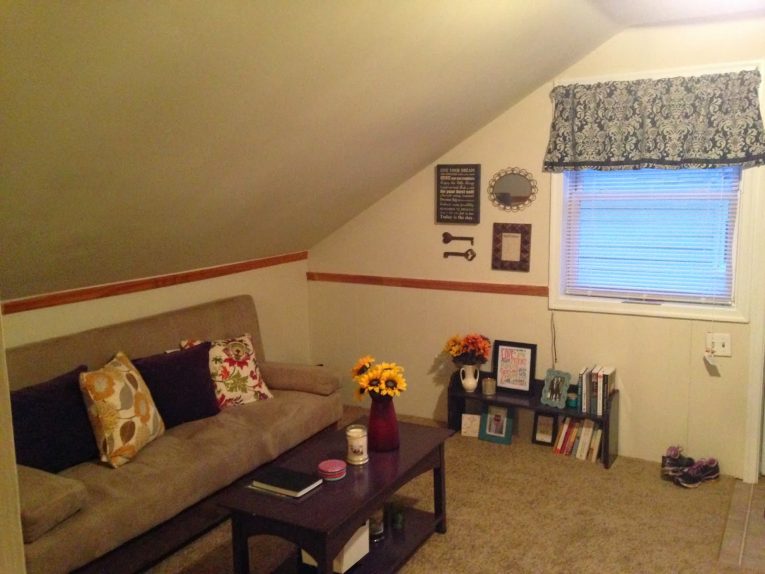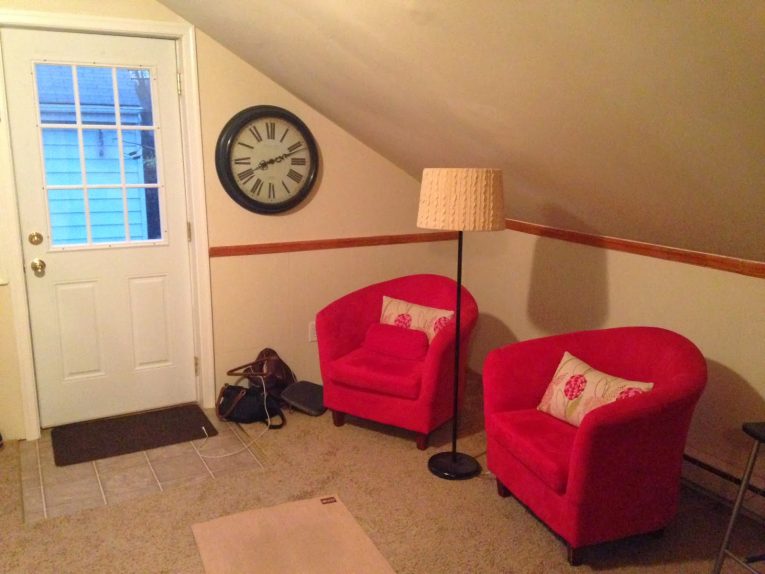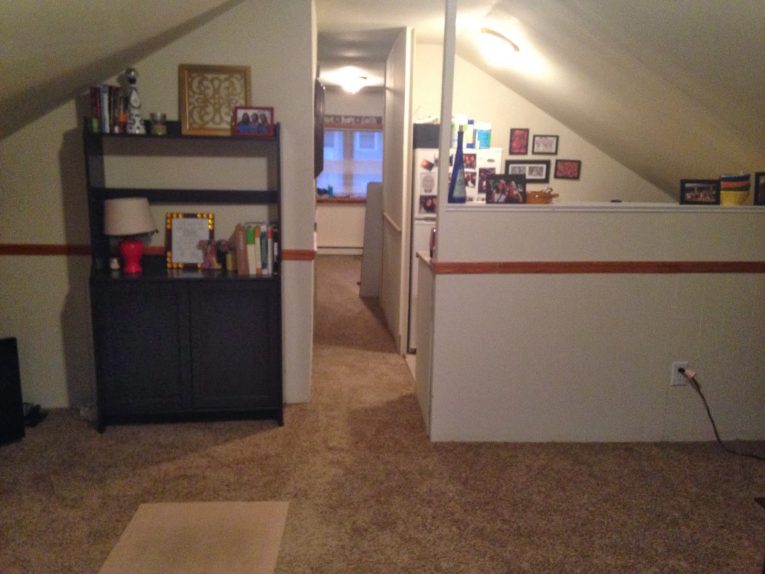 This week I'm feeling good about coconut oil! You guys, I've always used coconut oil to bake with and cook with, but now I'm using it in everything! The last 6 months of 2013 were too crazy, I was too stressed and between work, school applications, marathon training, travel, and Nutshell Nutrition growing…my cortisol went through the roof and hormones got whacky. Coconut oil is full of saturated fats that are the backbone for building hormones. I'm have been adding it to smoothies, cooking veggies in it and spreading it on banana bread at night. So good!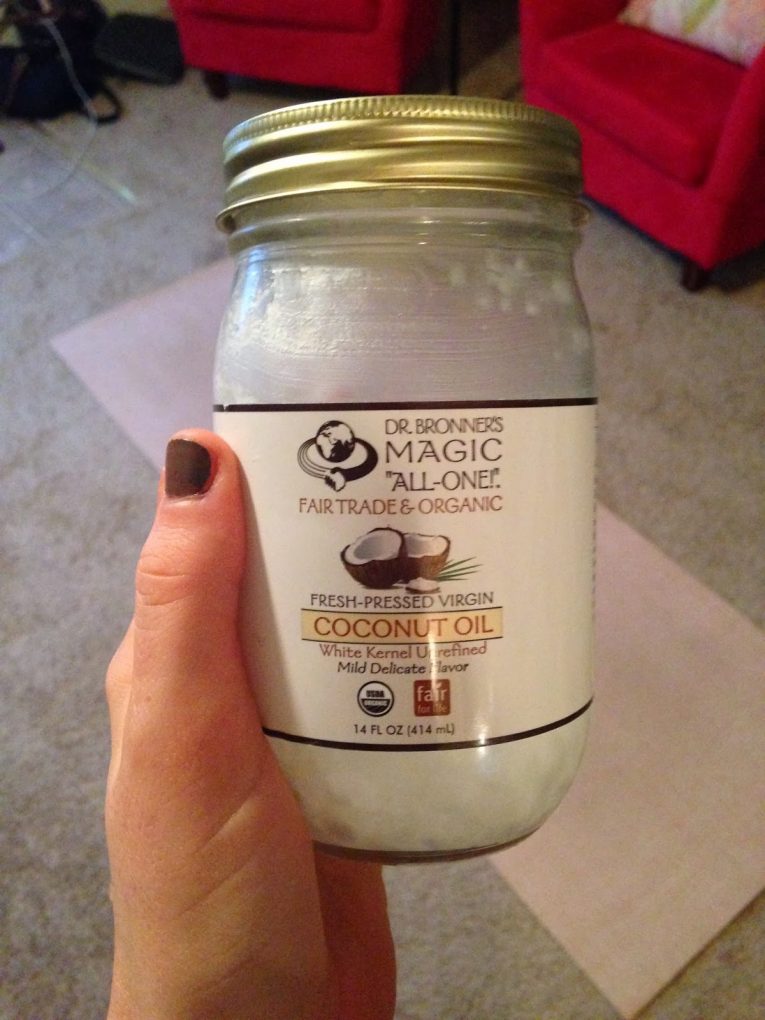 And this week I'm feeling good about sharing a recipe for lemon ginger lentils with you!
I've been meaning to share this for oh, like a month, but kept wanting to write about other things so today is the day. I made this right before I went home for Christmas and ate it all week long and never got sick of it. For a leftover hater like me, that's a big deal. It's easy, requires simplye, cheap ingredients, and comes together in all of 30 minutes and then you just simmer for another 20 minutes. Anyone can do it!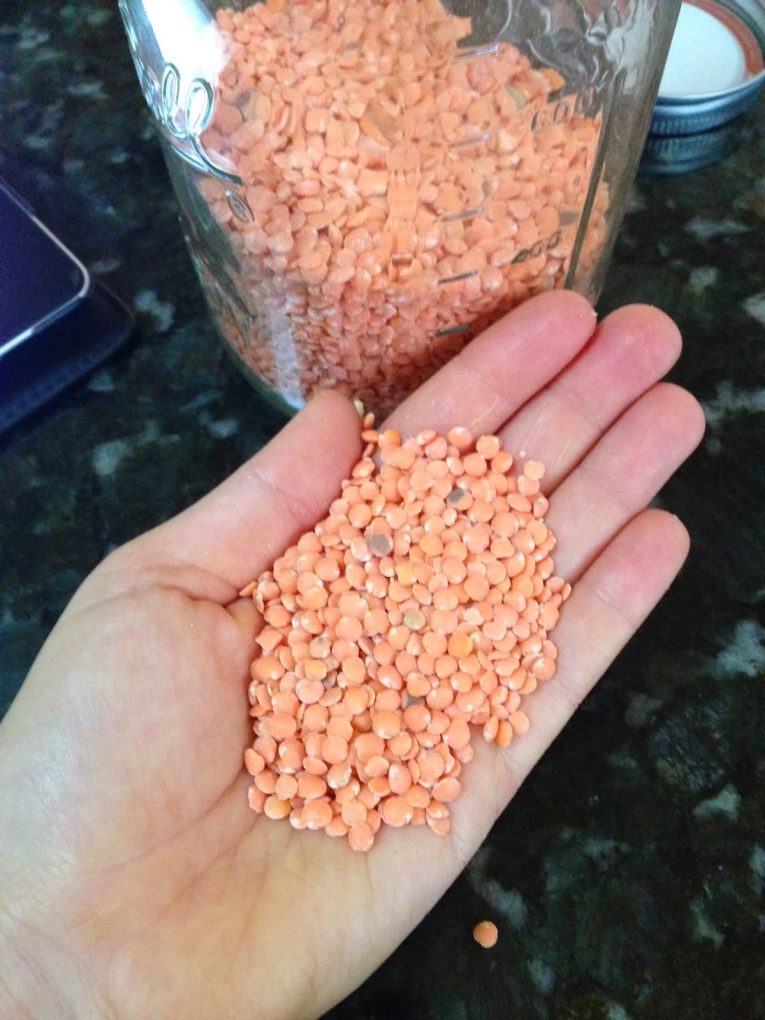 It's one of my favorite healthy recipes my body craves after a weekend of dinners out or one too many glasses of wine. The lemon and ginger are so refreshing and light [hayyyyyyy!] and it won't weigh you down. Plus it freezes really well too!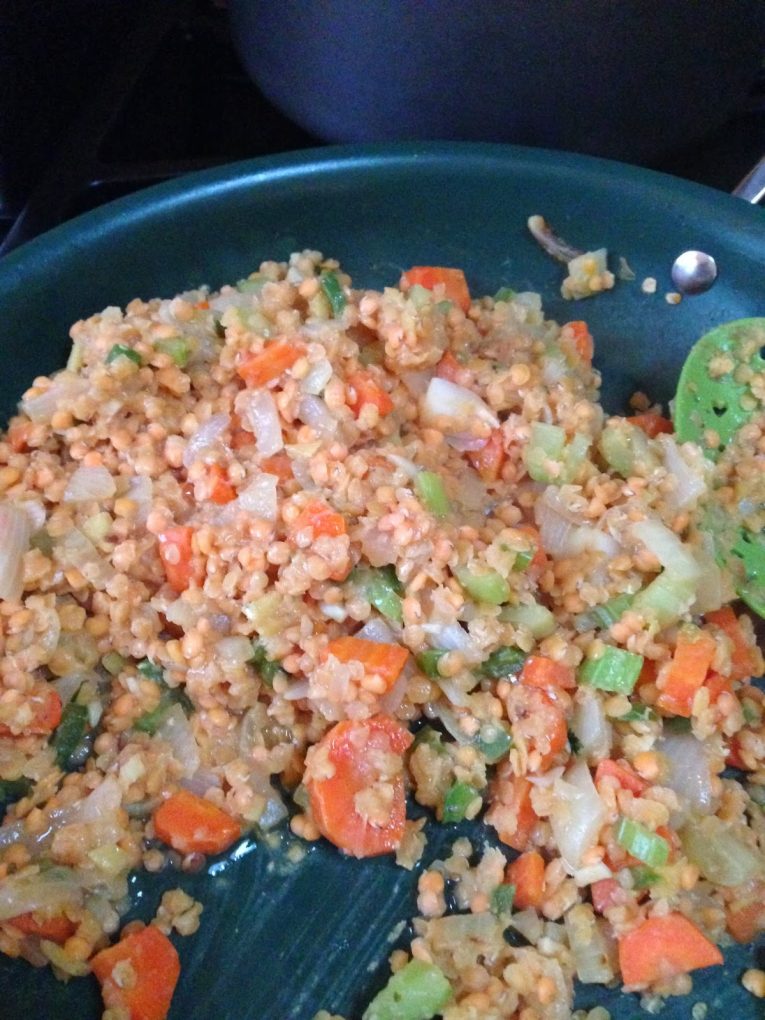 Double the recipe and bring some to a friend this weekend, they'll thank you a lot. I like eating it over a bed of brown rice of quinoa, but millet or even barley would be really good too! Leftovers are awesome stuffed in a wrap or eaten cold while standing in front of the fridge…not that I do that or anything.
Have a fabulous weekend friends and make yourself some gingery red lentils!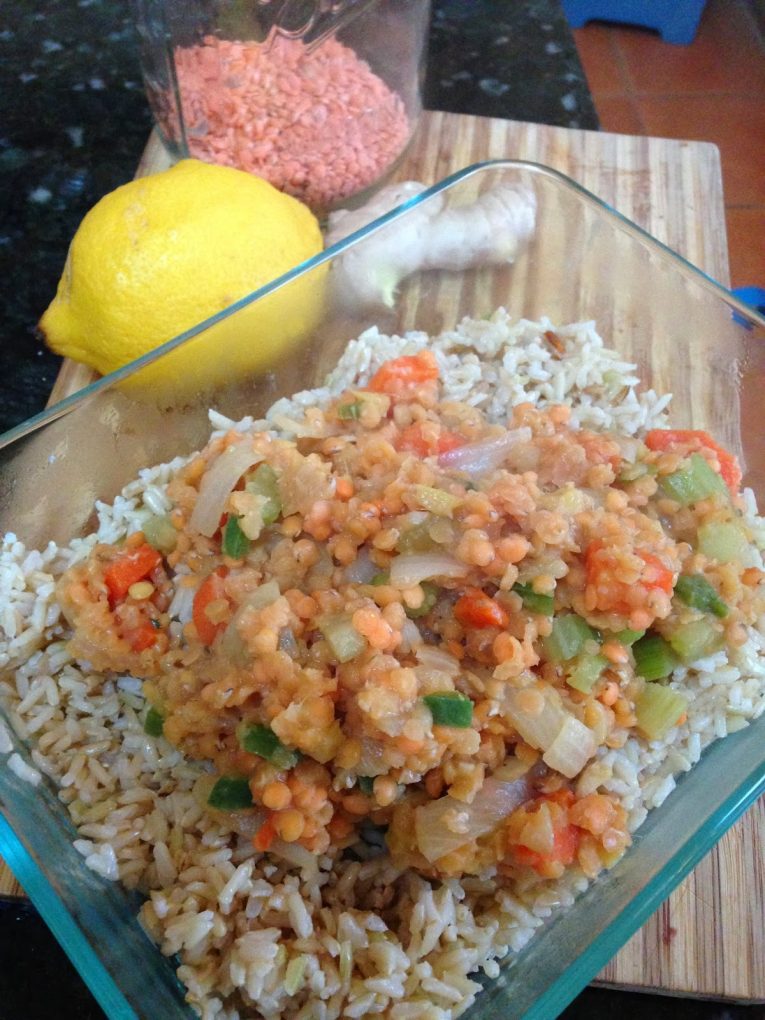 Lemony Ginger Red Lentils  
adapted from this recipe

2 tablespoons coconut oil
1/2 large onion, diced
3 carrots, peeled and chopped
3 stalks of celery, peeled and chopped
1 jalapeno, seeded and minced
3 cloves of garlic, minced
2 tablespoons of fresh grated ginger
3-4 tablespoons of lemon juice
2 teaspoons lemon zest
1 1/3 cups red lentils
1-2 teaspoons of sea salt [to taste]
3 1/4 cups of water
Heat the coconut oil over medium high heat and add the onions, cooking for about 8-9 minutes until they begin to cook and tenderize and then start to caramelize.
Then add the garlic, carrots, celery, jalapeno, ginger, and lemon zest and cook for 6-7 more minutes until the veggies become soft. Add your lentils, water, and salt and bring to a boil.
Reduce the heat and simmer for 20-25 minutes until the lentils become tender, but not mushy. You still want them to hold their shape but be soft when you eat them. Add more water 1/4 cup at a time if needed. Stir in the lemon juice and serve over your favorite grain!