Happy Friday fabulous friends!
Another weekend is upon us and tomorrow my witty, beautiful, gracious and loving best friend Whitney is turning 26! She has been there for me when I was deep in the trenches ya'll and I can't wait to celebrate her this weekend!
It's Feel Good Friday and I've got a taste-good-in-ya-mouth recipe for you too!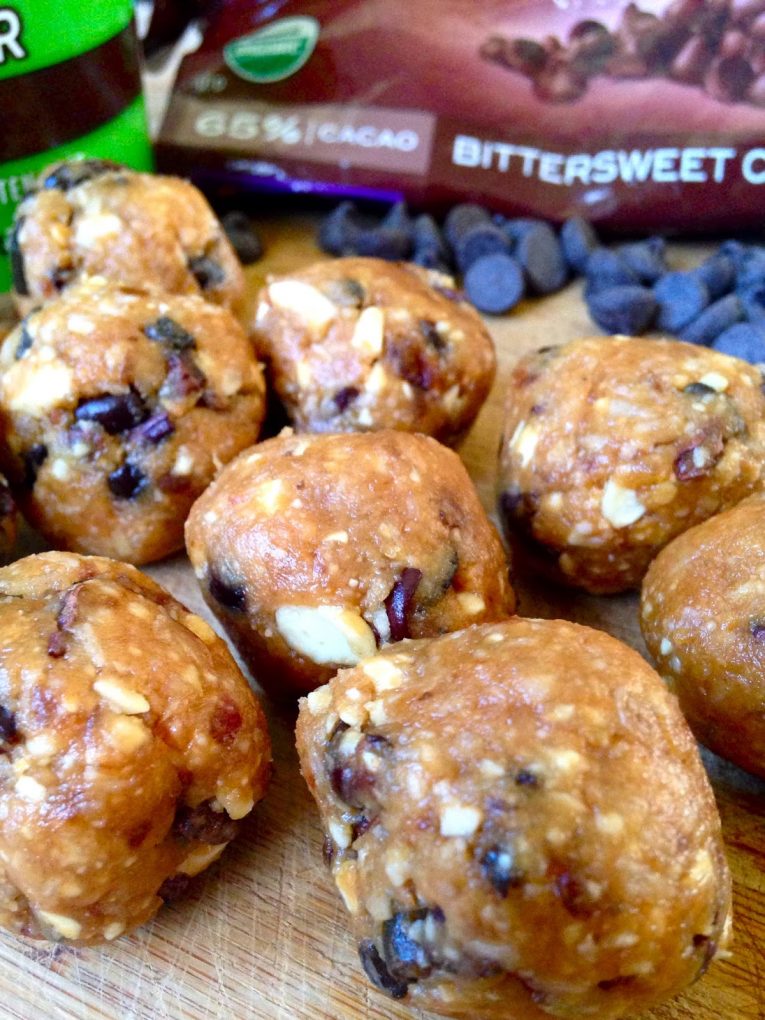 This week I'm feeling good about going to my first Barre class this morning! Our fitness center, ACAC, is now offering Barre class and it was awesome. Even more awesome is that the yoga, pilates, and barre are legit classes and included in my membership. My thighs and butt were toast by the end. And I'm working from home today so got to eat breakfast in bed this morning, the best way to start the weekend. Two fried eggs with kale and mushrooms + buttered spelt toast. And lots of decaf coffee.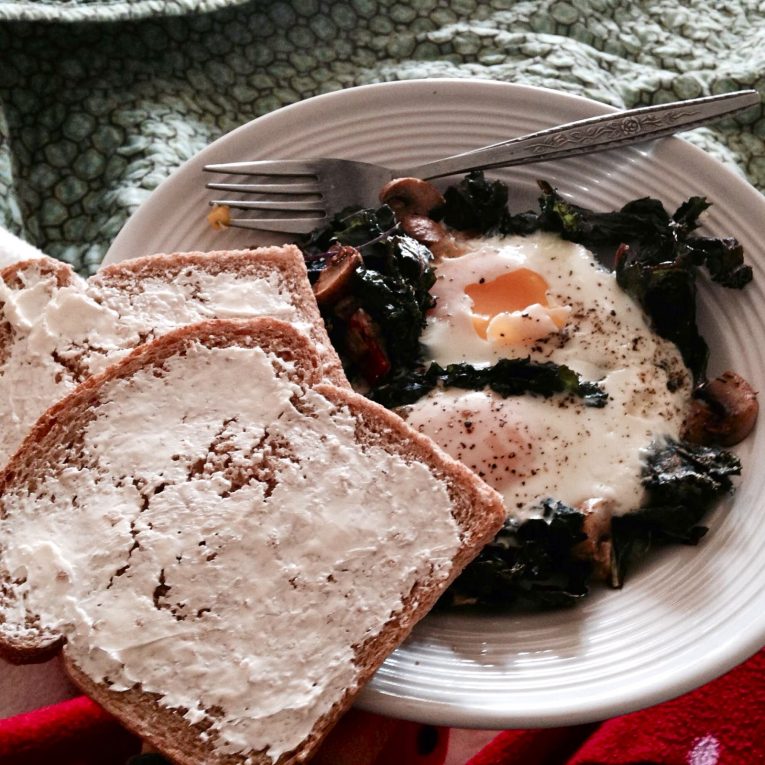 This week I'm also feeling good about my little brother moving to Charlottesville in February!! I called him up last month and asked if he wanted to move here, live in my itty attic apartment for a few weeks while he saved some money before getting his own place, and be adventurous around cville with me and he said "I'd be down." So so excited to have some family on the east coast!
This week I'm feeling good about getting accepted to Emory's ABSN/MSN Nurse Practitioner program! I'm just feeling beyond grateful and happy and relieved to be accepted to two schools and am eager to hear back from the other two. And since I know I'm accepted, I'm headed to Atlanta to visit Emory and see Whitney at the end of February! This girl is spontaneous and adventurous with a heart of gold and I can't wait to see her! We haven't seen each other since we adventured to Austin back in October, it will be a great weekend!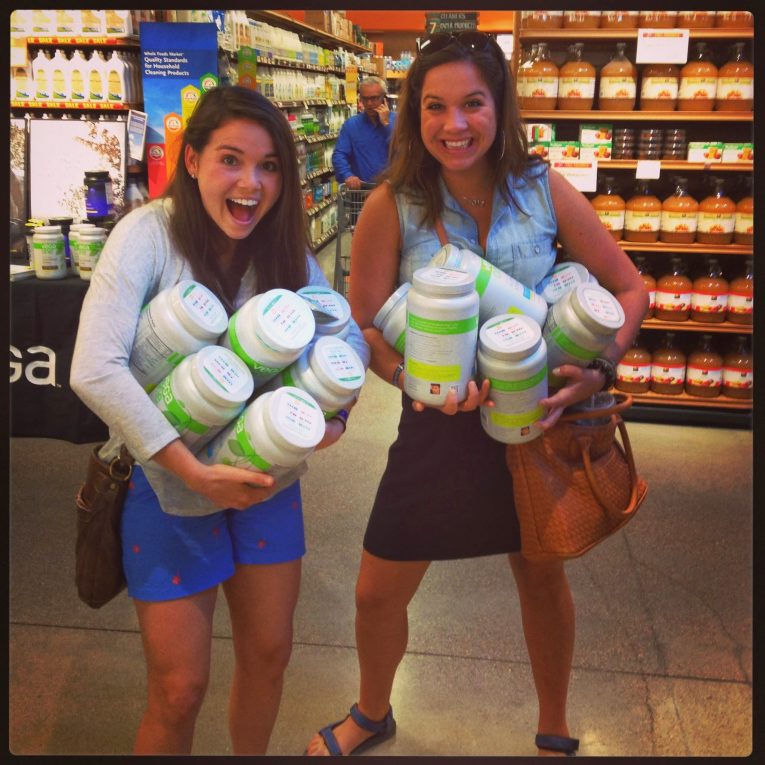 And this week I'm feeling good about making more of these chocolate chip cookie dough balls after eating the whole batch in 72 hours. They are just so poppable ya know?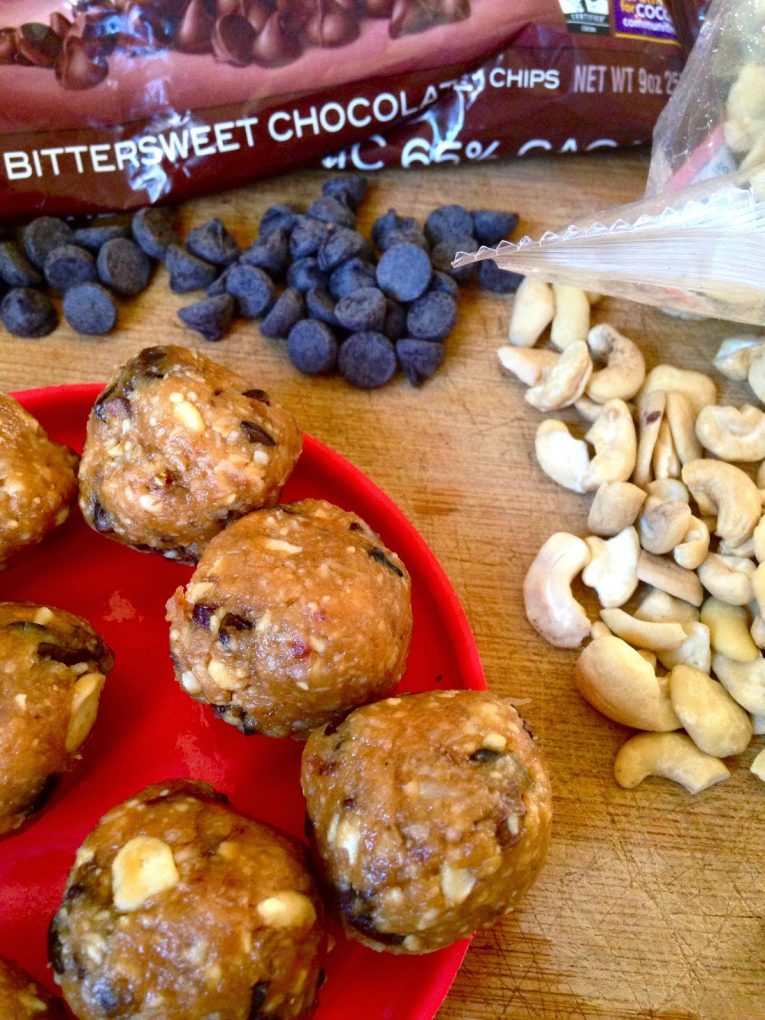 This recipe came together after I wanted a dense little energy snack I could eat before going to yoga or as a night time snack. And I had a hankering for cookie dough, but wanted it to be healthy enough to be a snack. These little balls of wonder come together in about 10 minutes, require zero baking and have no added sugar…aka you can crush the whole recipe in 72 hours and its totally acceptable. Anndddd, they're full of all kinds of healthy fat! Haaayyyyyyy.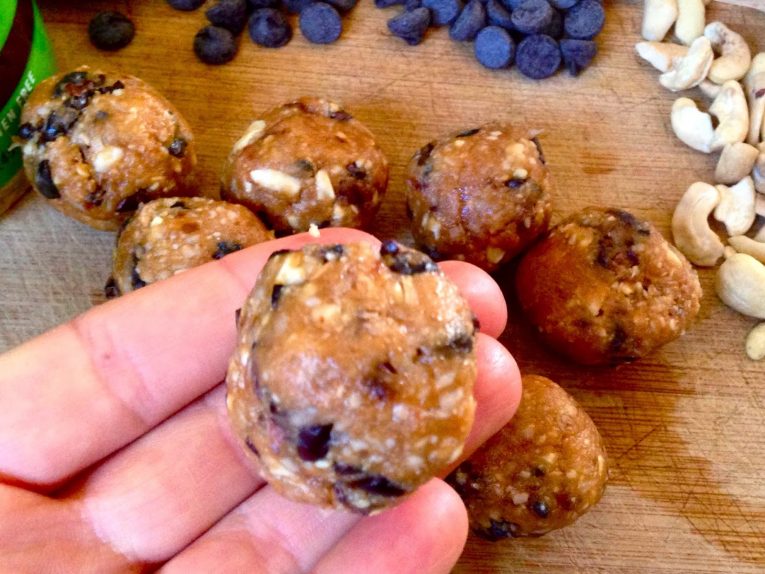 < Now, I don't want ya'll to think these taste like toll house cookie dough straight from the tub because, well...they don't. But they do taste pretty dang similar. I'd say better because you actually feel good after eating them. And for all the paleo peeps out there, this one's for you too. So make a batch this weekend or double or triple the recipe and give some away...or just hoard them in your freezer so you have cookie dough anytime!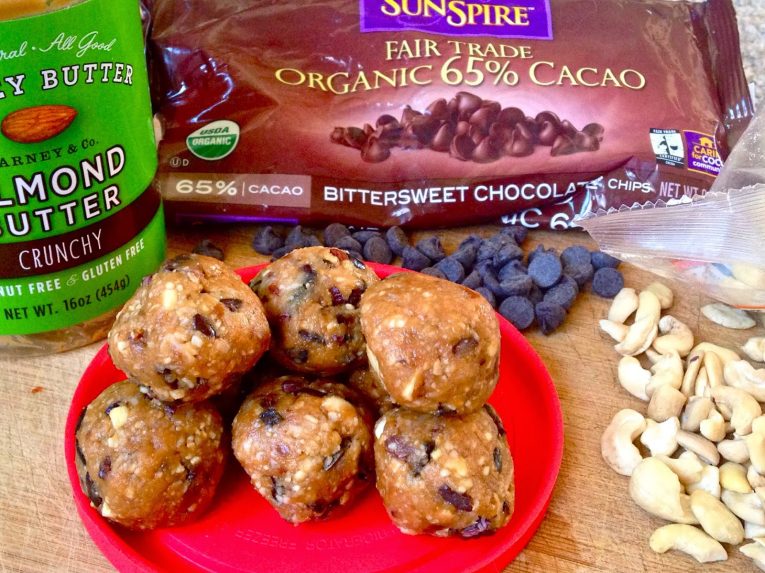 Chocolate Chip Cookie Dough Balls [vegan + GF]
makes 10 balls
2/3 cup raw cashews
1/4 cup almond butter
1/4 cup + 2 tablespoons unsweetened shredded coconut
2 medjool dates, pitted
2 to 3 tablespoons dark chocolate chips
1 to 2 teaspoons almond milk
pinch of sea salt
Combine all the ingredients, except chocolate chips in a food processor or high speed blender [I used my Vitamix] and blend until everything is combined and a dough begins to form.
Then pulse in the chocolate chips a few times. Roll into balls and freeze or refrigerate!
These aren't too sweet at all, but for an even less sweet version you can use raw cocoa nibs.
Snack away!