Good morning!
This week has been one of those weeks where try as you might, you just can't seem to get it right and things just aren't quite going how you planned.
I started to get really frustrated and then cried…because I can do that really easily…and then called momma coale and just let it all out. Sometimes you just need a good cry, it always makes me feel a heckuva lot better.
But then this morning I spilt chia seed pudding all over my size-of-a-shoebox kitchen and instead of crying..again…I poured myself a strong cup of caffeinated coffee [my saving grace this week] and forged onward.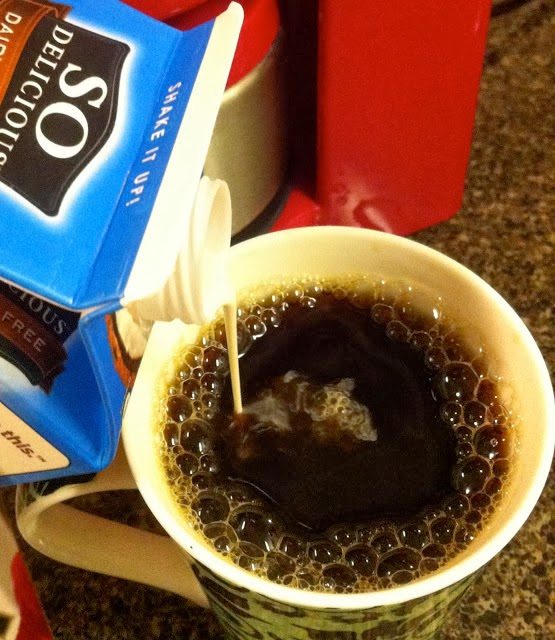 Because the sun is shining, it's only 8am as I type this and I'm starting this day over ya'll.
It's WIAW so I've got some good eats to share!
Whenever I'm thinking about what to make for dinner or what to pack for lunch or what to eat for breakfast, there's always a few requirements that have to be met to keep me satiated.
carbs + protein + fat + absolute deliciousness
If one of those is missing then I'm not satisfied or full or nourishing my body well.
Protein isn't my main concern though, we really don't need that much protein. Really, only about 0.8g per kilogram of body weight. So for a 130-150 pound woman, we're talking 47-55 grams of protein per day. Not a lot. So I make sure to have either nuts/seeds, quinoa, beans/lentils, nutritional yeast or maybe once in a while a bit of local, organic meat in each meal. No need for chicken breast at every meal, you're body can only process so much protein at once.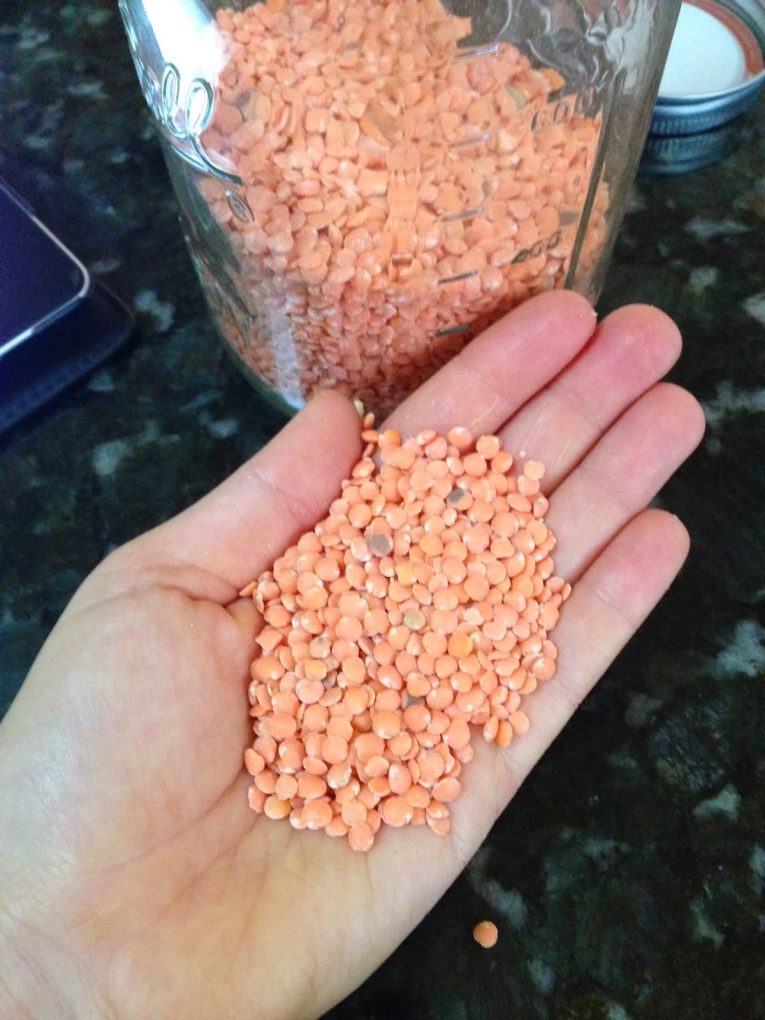 Carbs. If you don't have them, you'll be reaching for something snacky shortly after eating even though you might not actually still have hunger pangs. But carbs aren't only found in grains. Fruit and starchy veggies like peas, corn, and potatoes are great too!
FAT. Ahhh, yes fat. This is the one macronutrient that absolutely has to be a part of every meal and pretty much every snack I eat to stay full and satisfied. If it's not there, I'm hungry 30 minutes later. Plus I've bragged on the awesomeness of fats for hormone health, healthy skin + hair + nails, and our mood too. Not enough calories + not enough fat can make us cranky and irritable. Avocado, nut butter, chia and flax seed and coconut oil are some of my favorite fats.
Of course it has to taste good too and I have to make sure I'm eating enough so I always pack lots of snacks! One of the worst things you can do for your metabolism is ignore hunger cues.
On this WIAW, breakfast part one was a green smoothie! During the weekdays this tides me over in the morning as I'm running out the door until I get to work where I can eat breakfast part two.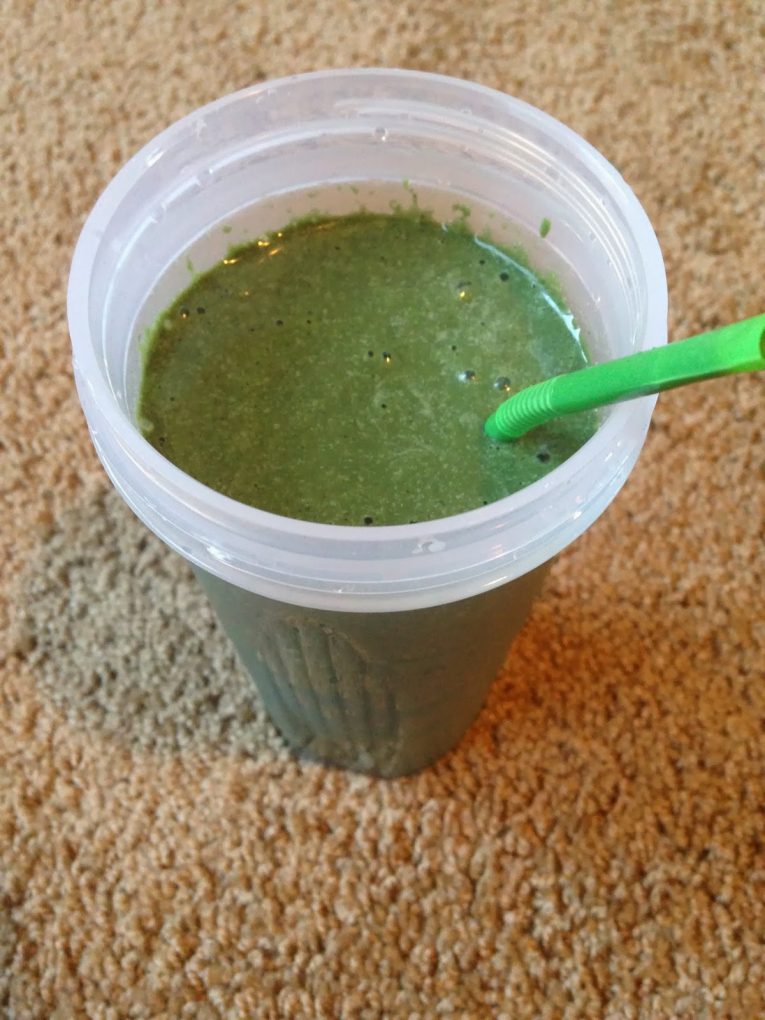 Carb: 1/2 scoop vanilla VegaOne, frozen fruit [banana, blueberries, etc]
Protein: VegaOne
Fat: almond milk (minimal) but there's more fat in breakfast #2…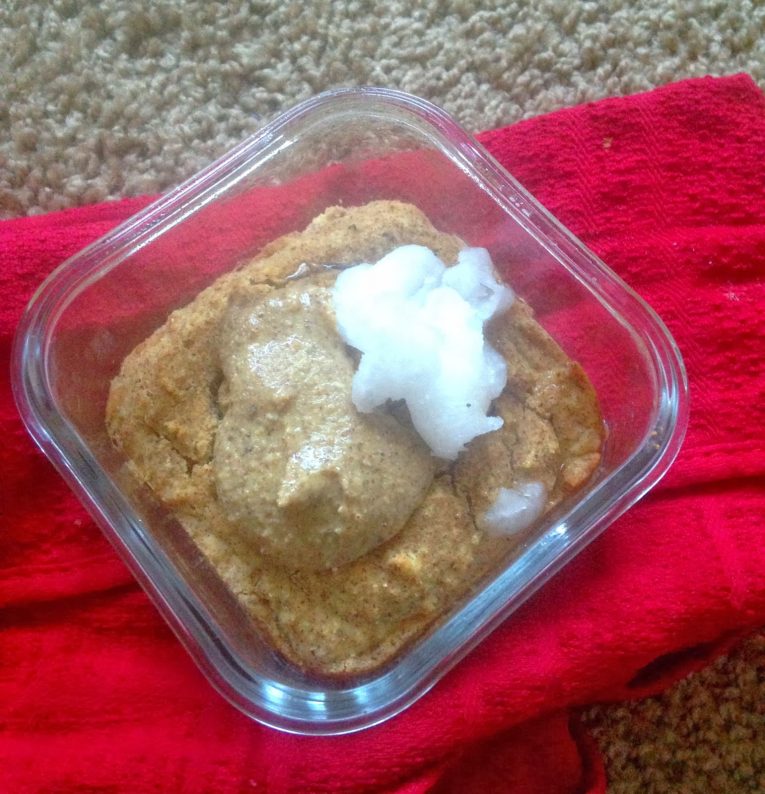 Basically this is pancake batter that I started putting in a small Pyrex to bake because I was always running late from tending to pancakes in the morning. So quick and easy and you can bake it the night before! I use
this recipe
a lot, but any recipe will do!
Carb: buckwheat and brown rice flour
Protein: buckwheat, sometimes an egg white, almond butter
Fat: about a tablespoon each of coconut oil and almond butter, so good!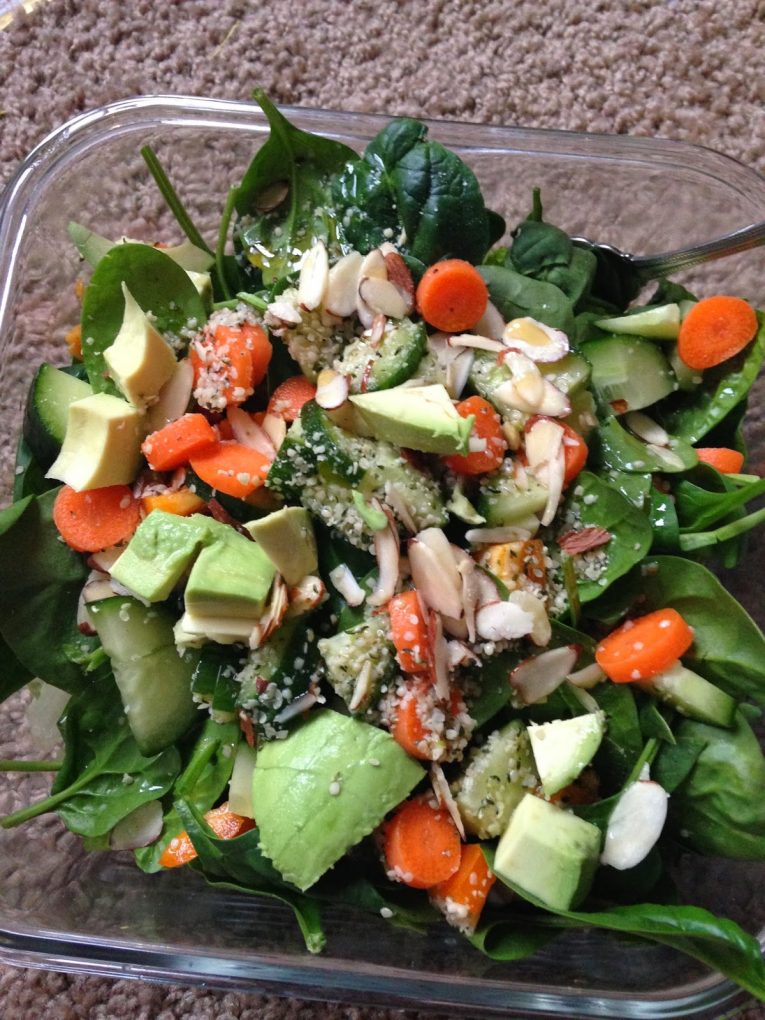 Lunch is almost always a big huge salad, it's what I crave midday. This was spinach + romaine, bell pepper, carrot, cucumber, hemp seeds, almonds, avocado, and olive oil + lemon juice as dressing. I ate this with rice cakes + banana & AB/PB & honey yesterday afternoon.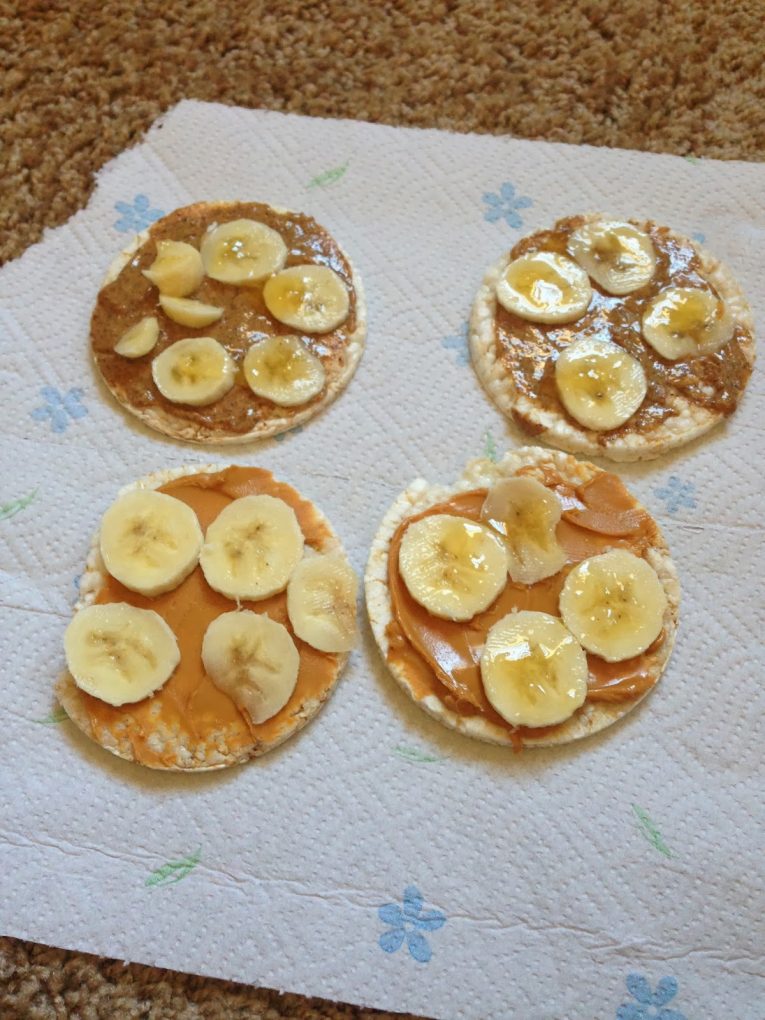 Carb: rice cakes + banana
Protein: almond butter, almonds, hemp seeds
Fat: hemp seeds, almonds, avocado, almond butter and olive oil
Snacks!
chocolate chia pudding…simply mix 2 tablespoons chia seeds with 2/3 cup of almond milk and 1 tablespoon cocoa powder and however much sweetener you like. I use stevia and a little coconut palm sugar. Then let it sit for a few hours or overnight!apple + avocado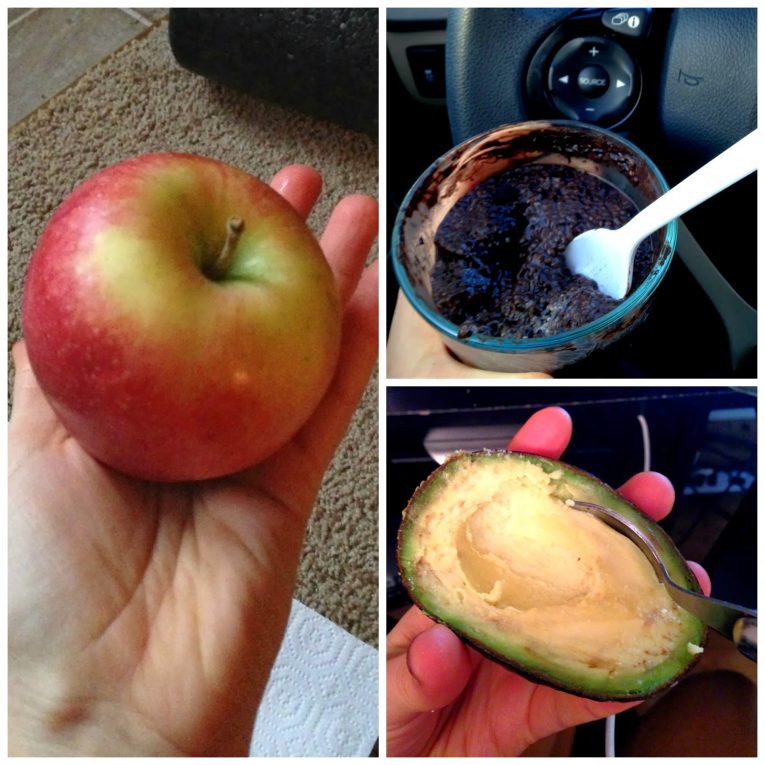 Protein: I don't really pay attention to protein with snacks, but aim to get some sort of carb + fat combo…mostly fat because it keeps me fuller longer
Carb: apple
Fat: chia + avocado
On Sunday I had a craving for red meat. I usually don't crave meat, I might order it when I'm out to dinner because somebody else is cooking it for me and Charlottesville has so many awesome restaurants that serve local/organic meat, but on Sunday I had a craving and rolled with it. I walked down to the Organic Butcher and picked up a pound of local, grass fed organic ground beef from Rockfish Valley farm. I love the Organic Butcher because it's the cheapest place to buy really good quality meat, the pound of beef was only $4.99…steal!
I had some green cabbage that was on it's last leg so I was going to make stuffed cabbage rolls, but that seemed way too complicated so I basically threw everything into the pan and baked it up casserole style instead.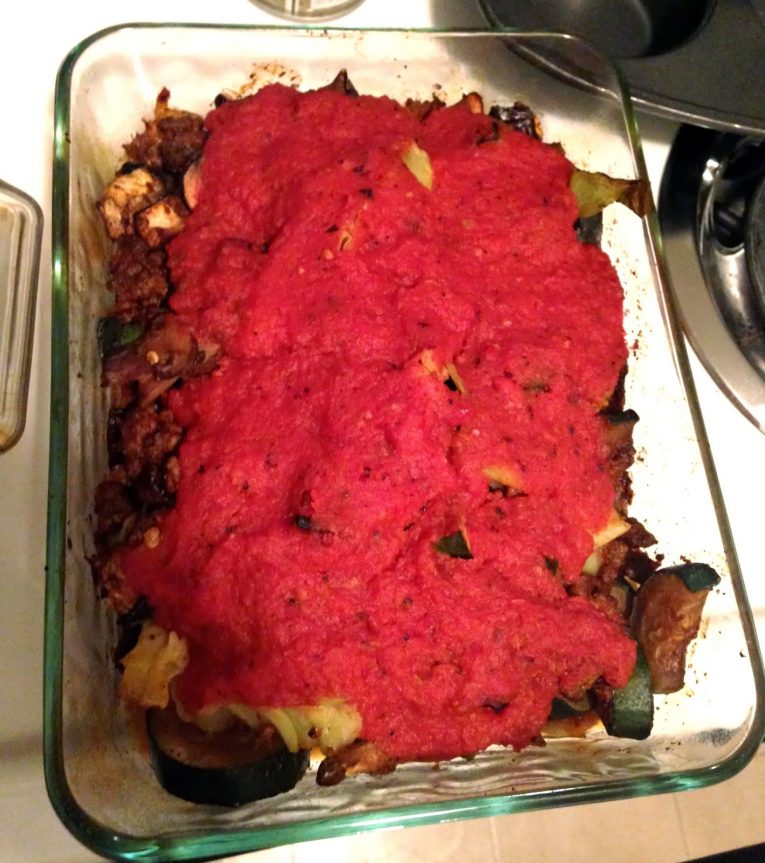 Basically I sauteed up zucchini, eggplant and mushrooms, and browned the ground beef. Then I sliced the cabbage into thin strips and steamed it for 10 minutes. I mixed the beef with 2 tablespoons paprika, a teaspoon onion powder, a teaspoon garlic powder and sea salt. Then I just threw everything in a bowl with a jar of marinara sauce and baked it for an hour. I split it into two pans so I could freeze one for another week!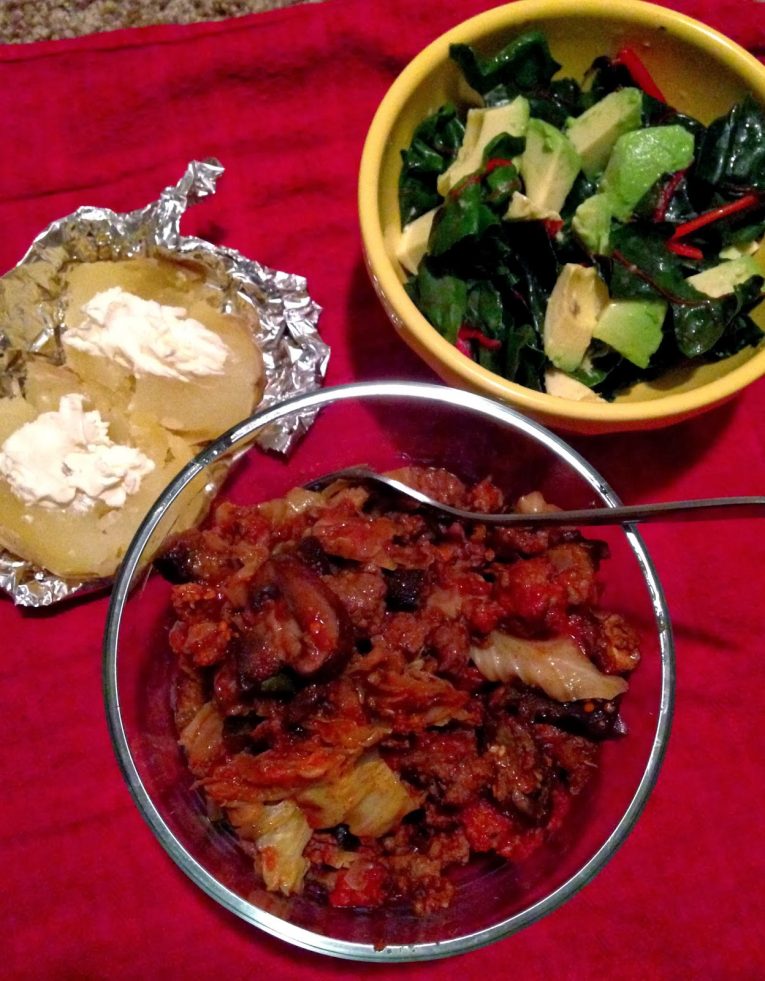 <
 Last night, I reheated some of the casserole, baked a potato and made a
chard + avocado salad by massaging olive oil + lime juice + sea salt
into the chard and topping with avocado.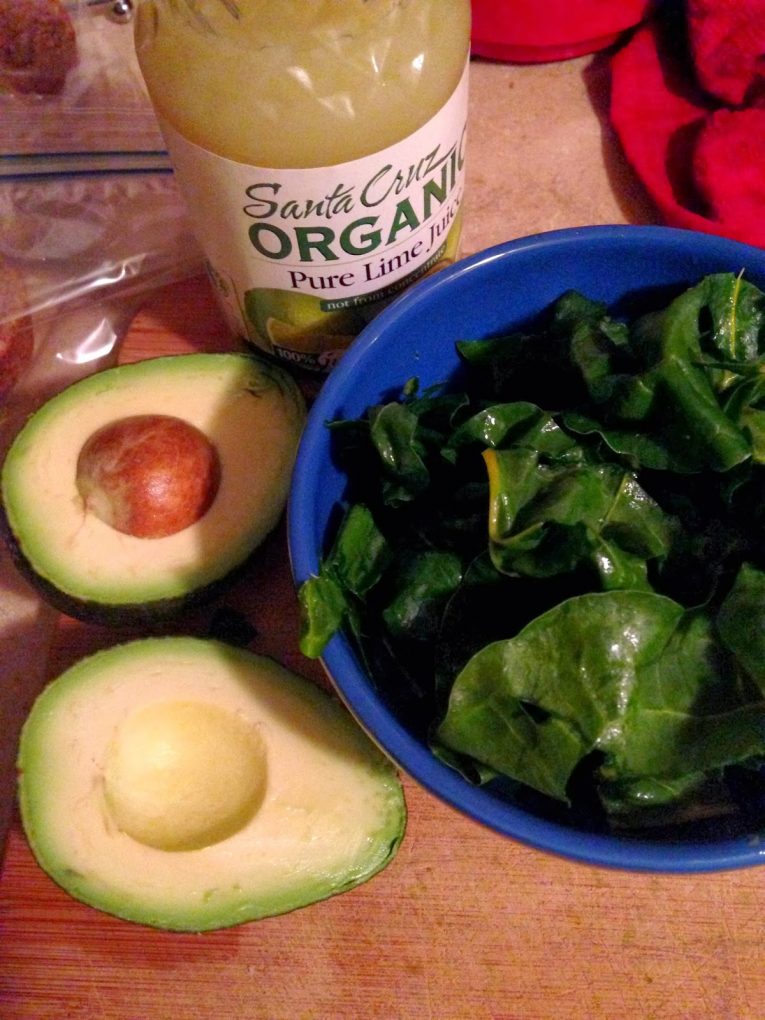 Protein: ground beef…but the chard + veggies in the casserole have protein too!
Carb: potato…mmmmm
Fat: beef, avocado, olive oil, Melt spread on potato [best stuff ever!]
And I always, always have a snack before bed so one) I don't wake up hungry 2) I get enough food in for the day to keep my body nourished and cortisol levels down and 3) because it makes me happy.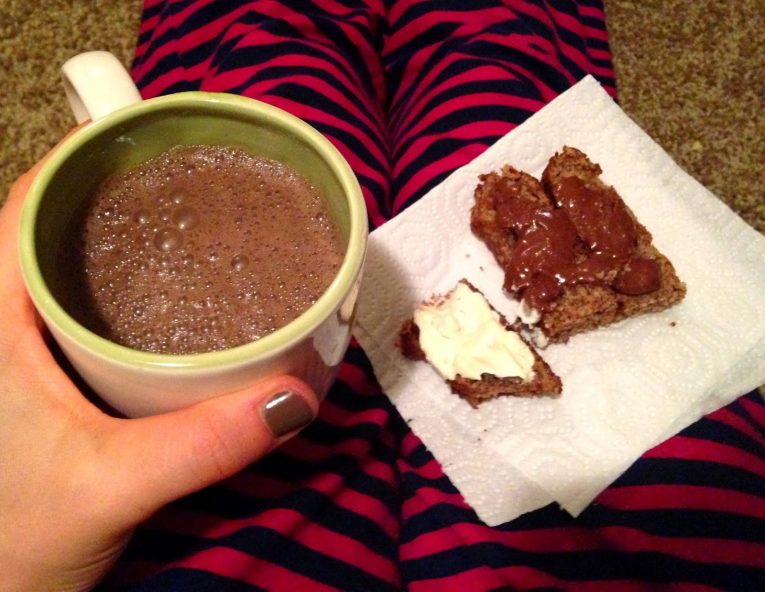 Hot cocoa + banana bread with Justin's Hazelnut butter. Can we talk about how ridiculously delicious Justin's HB is? Really ridiculously good. I wanna bathe in it.
Protein + Fat + Carbs + enough nourishing food makes for a happy, healthy, thriving you.
Happy Humpday!