This weekend was exactly what I needed in every single way.


I didn't go out either Friday or Saturday.
I slept in past 8am and went to bed before 11pm.
I went on some long friend walks and slow runs in the 65 degree sunshine [!!!]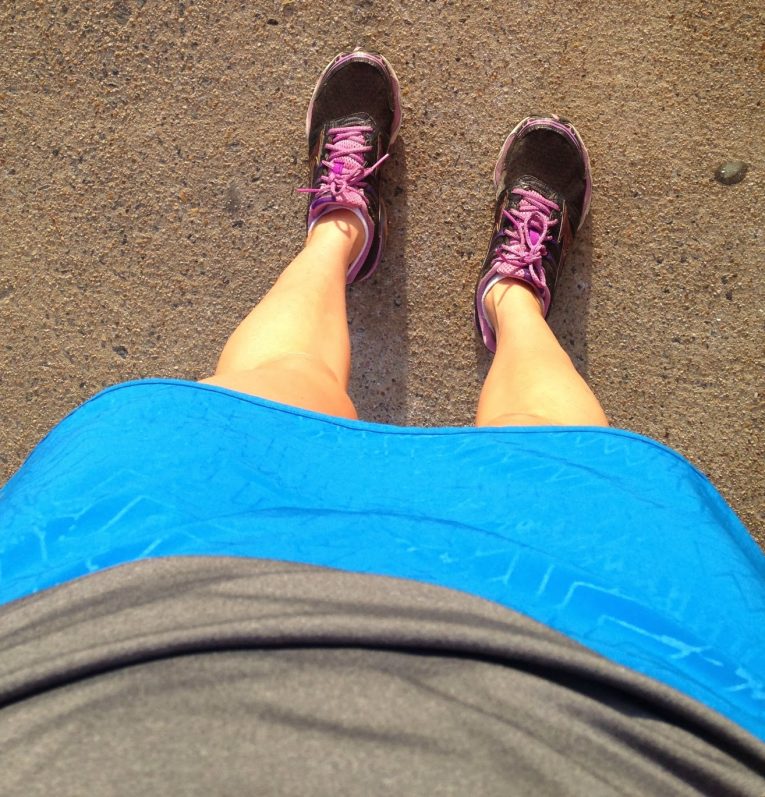 I watched a whole lot of Grey's Anatomy.
I got a much needed pedicure.
I lazily made breakfast both mornings.
scrambled eggs with kale, mushrooms, and sriracha + flatbread with coconut oil and almond butter + grapefruit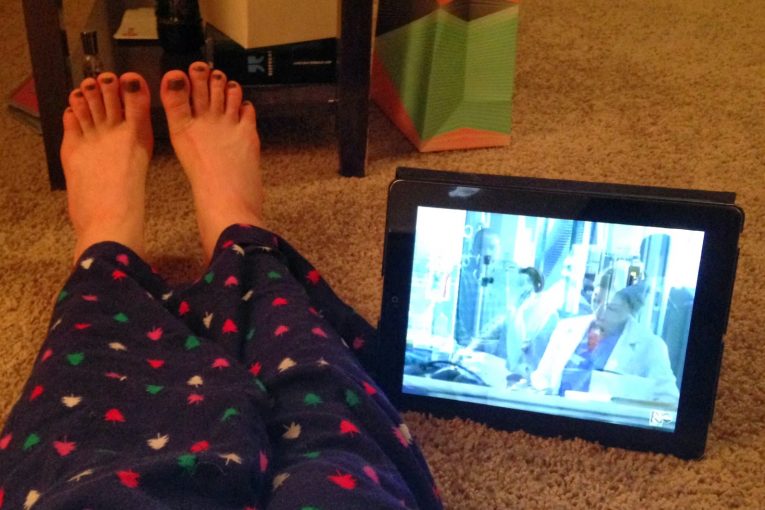 And I baked, a lot.
…while watching Grey's.
And that's okay.
I can't even remember the last time it was just me on a weekend night, let alone both weekend nights, and it was amazing. I have a tendency to overfill my weekends with coffee dates and walking dates and dinners out and workouts with friends and then at the end of the weekend I never actually took time to just be.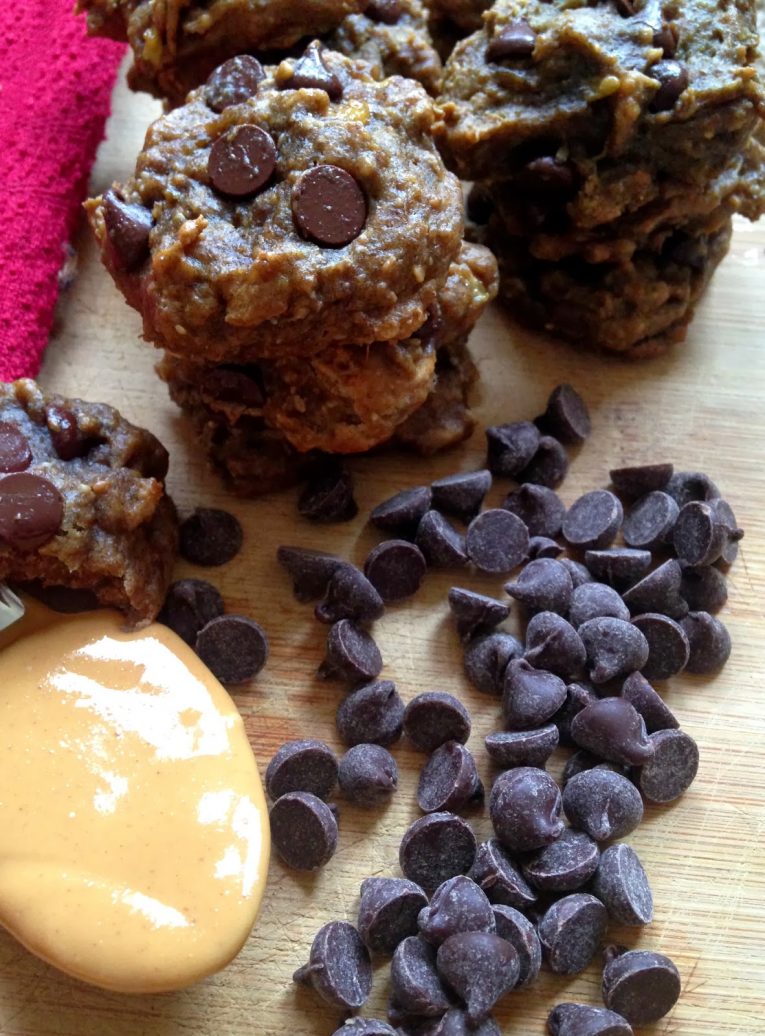 So this weekend was full of Robyn dates. And what I learned is that sometimes we need time to just be with ourselves. To not be constantly socially stimulated, but instead be okay with being alone.To not have places to be or a mile long to-do list we must accomplish. That it's okay to watch an entire season of Grey's because you need some mindless activity. That it's okay to say no and not do all the things, all the time. And that my identity is not found in how much I can check off my to do list or that amazing workout or how organized my apartment is or how I can balance everything regardless of how unrealistic it might be.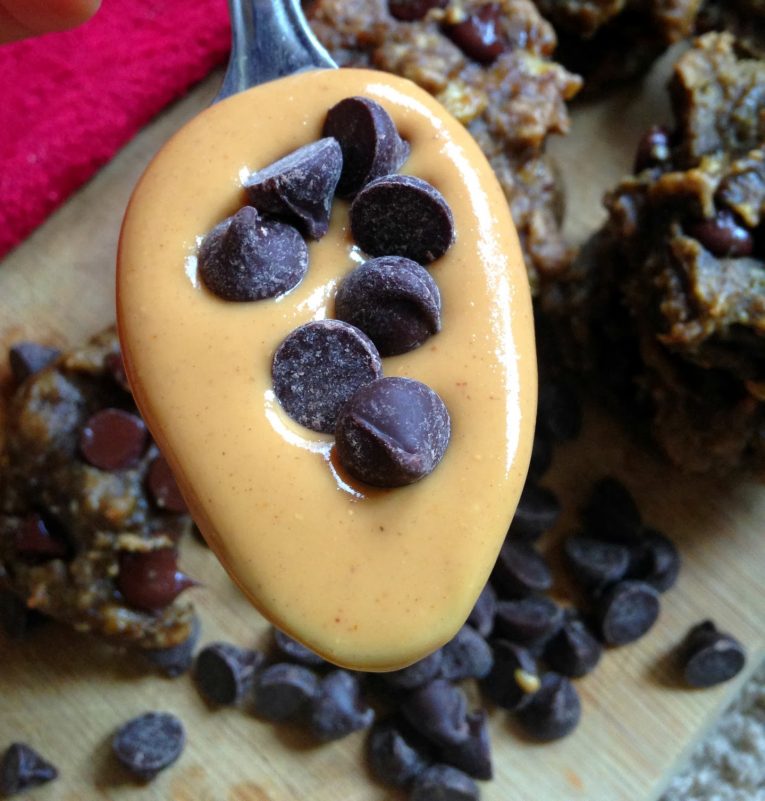 This weekend was full of rest.
And instead of coming into Monday feeling like I need another day to recharge for the week ahead, I'm feeling refreshed and ready.
Maybe these "unplugged" weekends should happen more often.
Especially if they involve melty, gooey cookies.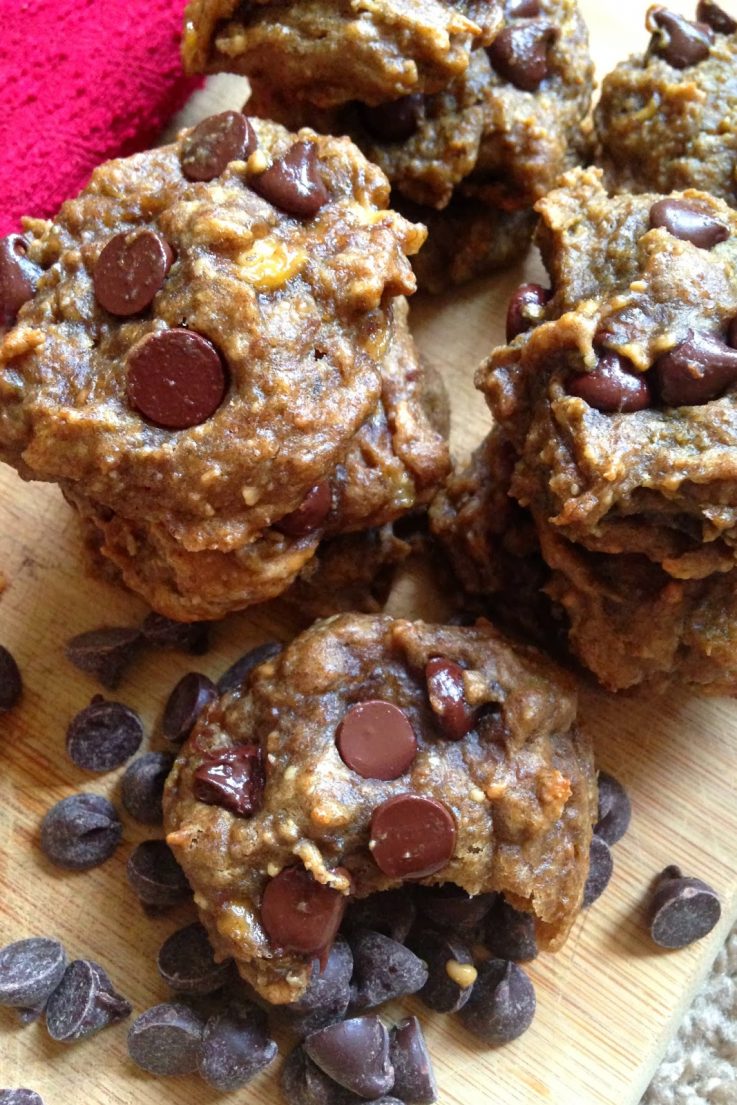 Along with chocolate chip banana bread, cookie dough bites, and pumpkin bars, these cookies made their way out of my oven and into my mouth this weekend.
I wanted a gooey cookie that involved peanut butter, chocolate, and one of the bajillion overly ripe bananas that are accumulating on my counter.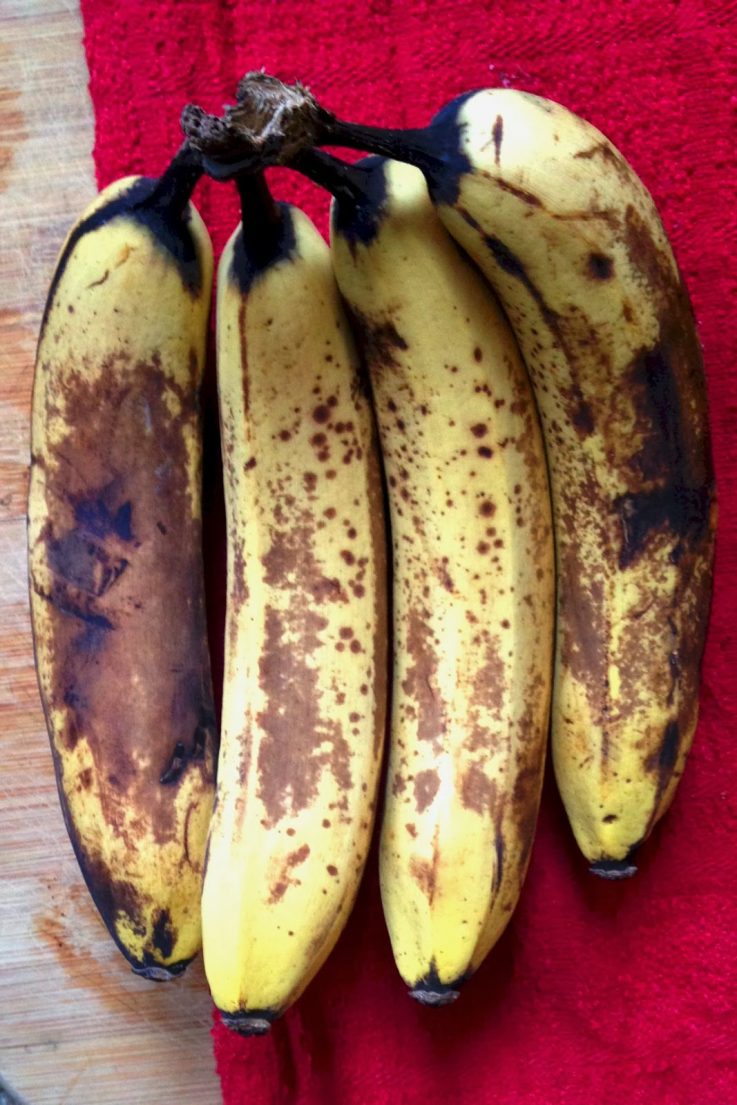 A few simple ingredients and 15 minutes later a star was born.
Melty, gooey, slightly sweet, and not too banana-y, these cookies are snack time perfection.
You don't need any flour or butter or oil and the sugar is totally optional. But I assure you, these aren't muffin-like or cakey…they're chewy and soft and oh so poppable.
You can't eat just one.
I love to eat them straight out of the freezer but I can only imagine how delicious they'd be crumbled over some coconut milk ice cream or smeared with some more PB or dunked in chilly almond milk.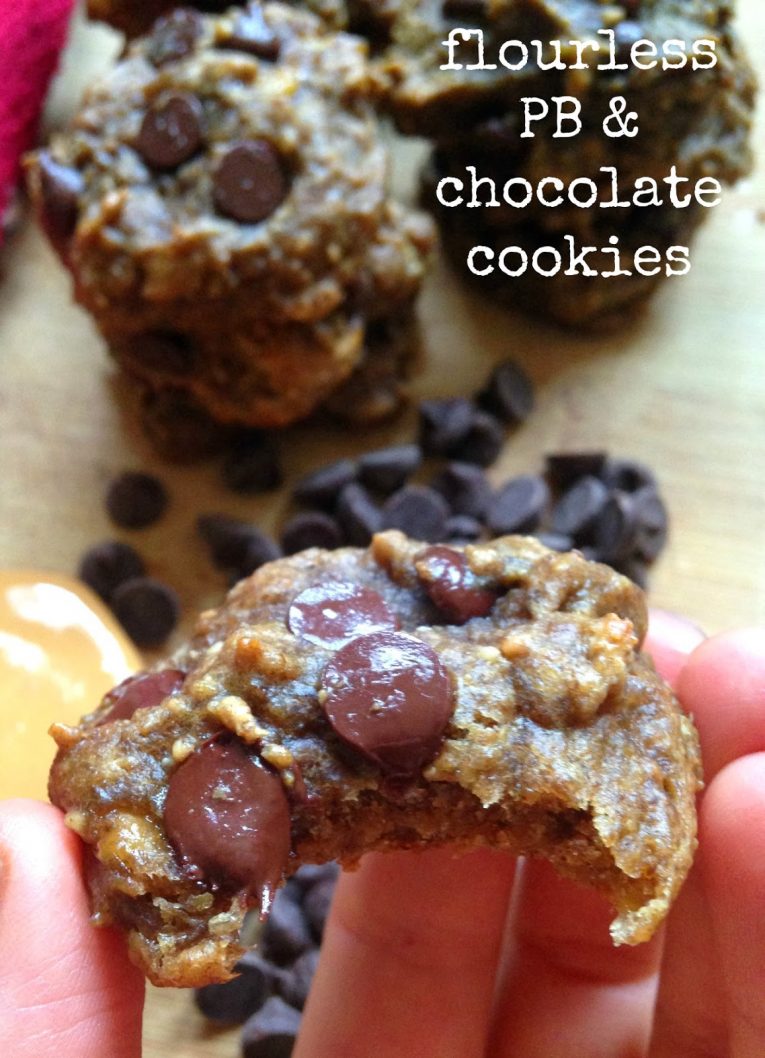 Flourless PB & Chocolate Cookies
makes two dozen
1 cup organic peanut butter
2 overly ripe mashed bananas [about 1 cup]
1/3 cup ground flax seed
1/2 teaspoon baking soda
1/4 teaspoon sea salt
2 teaspoons pure vanilla extract
3 tablespoons coconut palm sugar [optional]
1/3 to 1/2 cup semi-sweet chocolate chips
Mix all the ingredients into a bowl and stir until just combined. If your peanut butter is super thick add a tablespoon of almond milk. Then gently stir in your chocolate chips. You can use however much you like but I personally think the more the better. Drop heaping tablespoonfuls onto a greased cookie sheet and bake at 350 degrees for 8 to 10 minutes. You want them to be slightly underdone.
Feel free to add walnuts or raisins to the batter if you'd like! I've also made these without sugar and they are just as good. Also, you could switch up the nutbutter and use almond butter, sunflower butter, or even cashew butter!
Fresh out of the oven or eaten from the freezer, anything is possible when you have these cookies.
Here we go Monday!