It was ab-so-lute-ly gorgeous here this weekend! In the 60s with clear blue skies and I just couldn't get enough. It was that kind of weather that makes you so happy, nothing can steal that happiness.
Not even having to deal with a mouse in your house.
True story you guys. My brother has been pretty amazing in calming my freak outs and I think we're in the clear. But who cares, it was friggin' 60 degrees and sunny this weekend!
It involved lots of long walks, wine night at Kelli's, a Barre class with Whit, drinks with Clare and her boyfriend on Saturday, churching on Sunday, and working in the sunshine yesterday afternoon.
Scholarship applications and tax stuff are a joy when the warm sun is on your face and a latte is in your hand.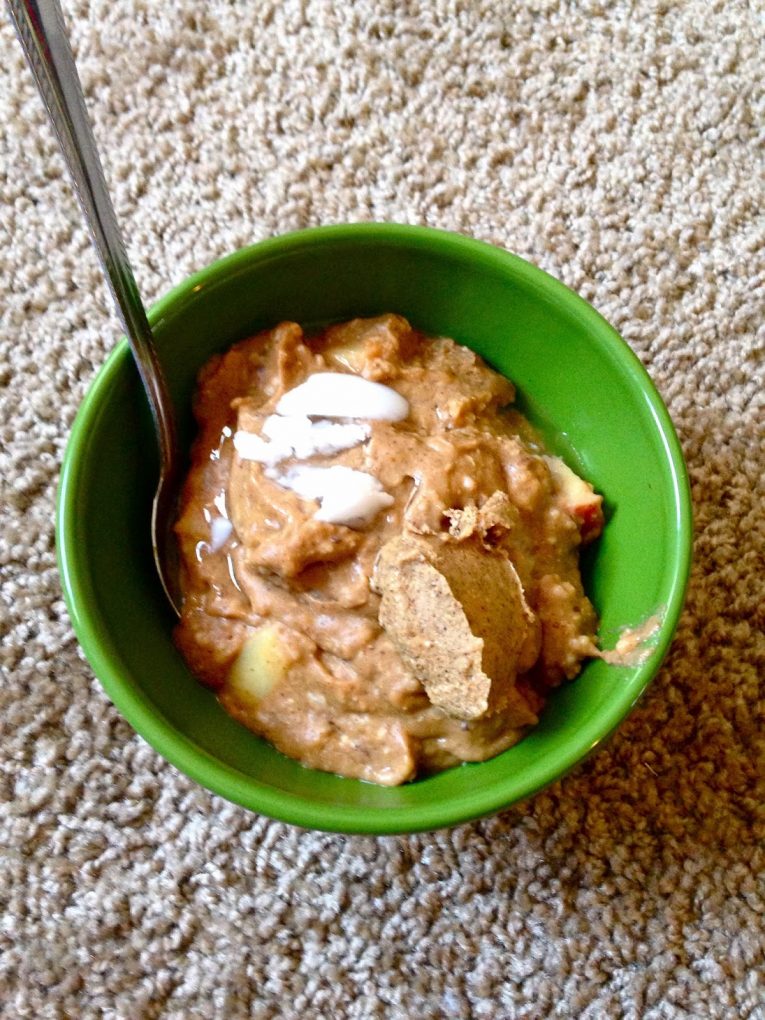 I also ate warm bowls of pumpkin apple cinnamon oatmeal both mornings and I kinda want it for dinner tonight too. If you haven't tried coconut oil on your oatmeal before, friends, you must. It is insanely delicious and oh so satisfying.
This is my favorite way to make oatmeal. I adore scottish oats because they are super creamy but you could totally use rolled oats too! Basically all you do is combine the oats with almond milk and water, some chia seeds, vanilla, cinnamon and a pinch of sea salt. The sea salt is key. You can't taste the salt of course, but you can totally tell when you accidentally leave it out. It ain't the same.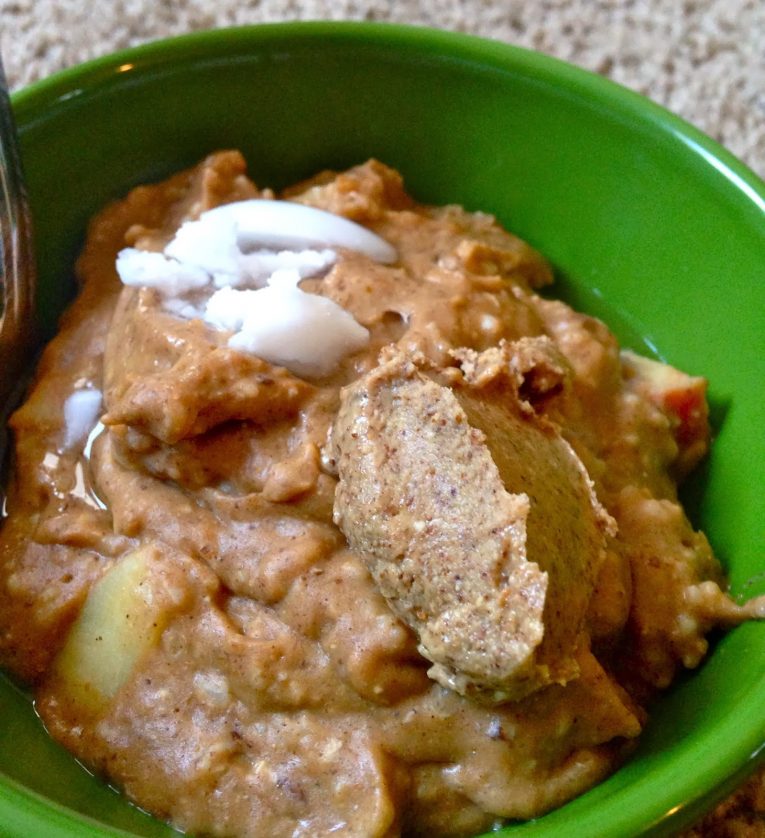 Perfect Creamy Oatmeal
1/3 cup scottish oats [or 1/2 cup rolled oats]
1/2 tablespoon chia seeds
1 cup unsweetened almond milk
1/2 cup water
1 small apple, chopped
1 teaspoon pure vanilla extract
1 teaspoon cinnamon
a pinch of sea salt
1/2 cup pure pumpkin
toppings
Justin's maple almond butter
organic, unrefined coconut oil
All you do is combine all the ingredients, except the pumpkin, in a pot and cook over medium low heat until all the liquid is absorbed. After the liquid is absorbed stir in the pumpkin and cook until heated through. Then top with coconut oil and almond butter!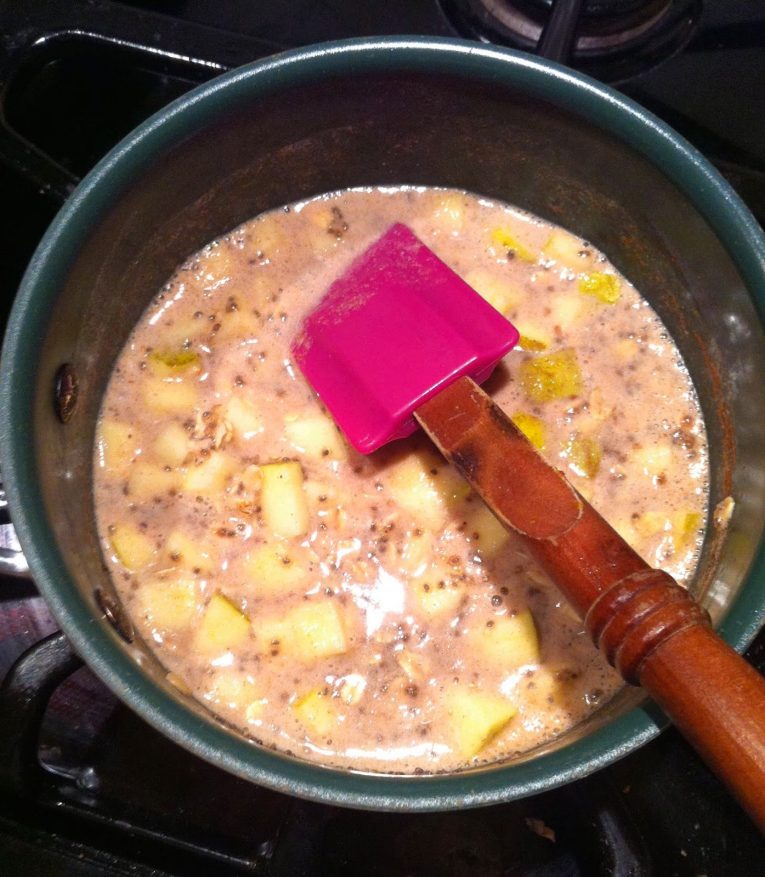 I use a spoonful, probably about a tablespoon, of each coconut oil and almond butter and all those healthy fats keep me full and satiated all morning. Don't fear the fats folks, oh please don't fear the fats.
I've been gushing over coconut oil for some time now, not only because it tastes delicious, but because it's so darn good for us. I get asked all the time by patients in clinic and from Nutshell clients, if the saturated fat in coconut oil is good? Yes, yes, yes.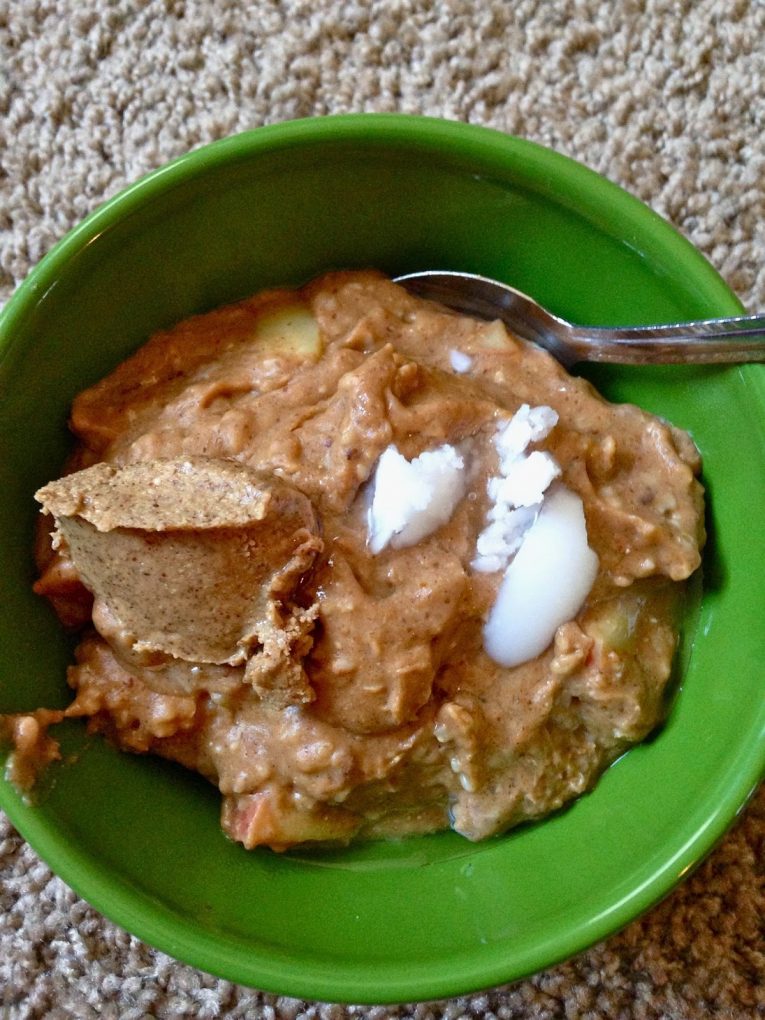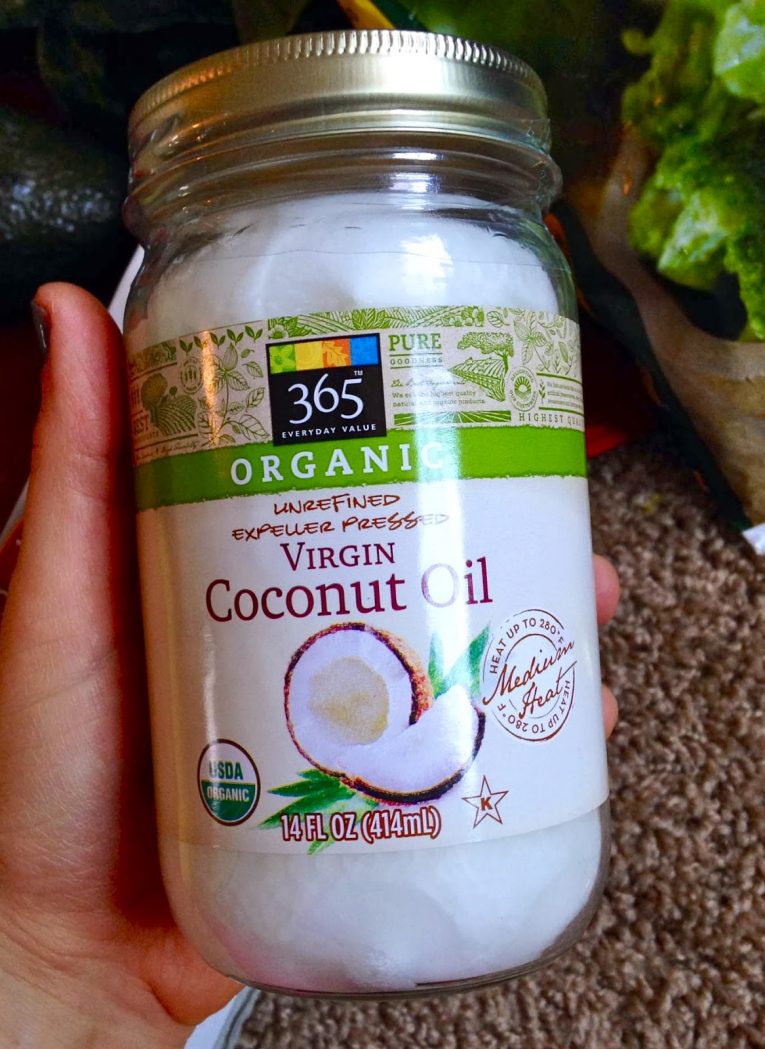 I've noticed so much softer, smoother and clearer skin since I started eating it daily and all those healthy fats keep me full. Even better, healthy fats and especially coconut oil are essential for good hormonal health. Plus, since I eat a lot of plant based foods which are naturally high in volume and lower calorically, it's an easy way to get in a dense source of nutritious calories since many times you can feel full off all the plant foods before actually getting all the fuel your body needs.
I say, the more coconut oil the better! Just make sure you pick up a preferably organic, unrefined coconut oil to get the most nutrition bang for your buck.
Embrace the fats ya'll, embrace the fats.