Let's be real, store bought bars are expensive! You can often make granola bars for less than 1/3 of the price and better yet, they often taste better!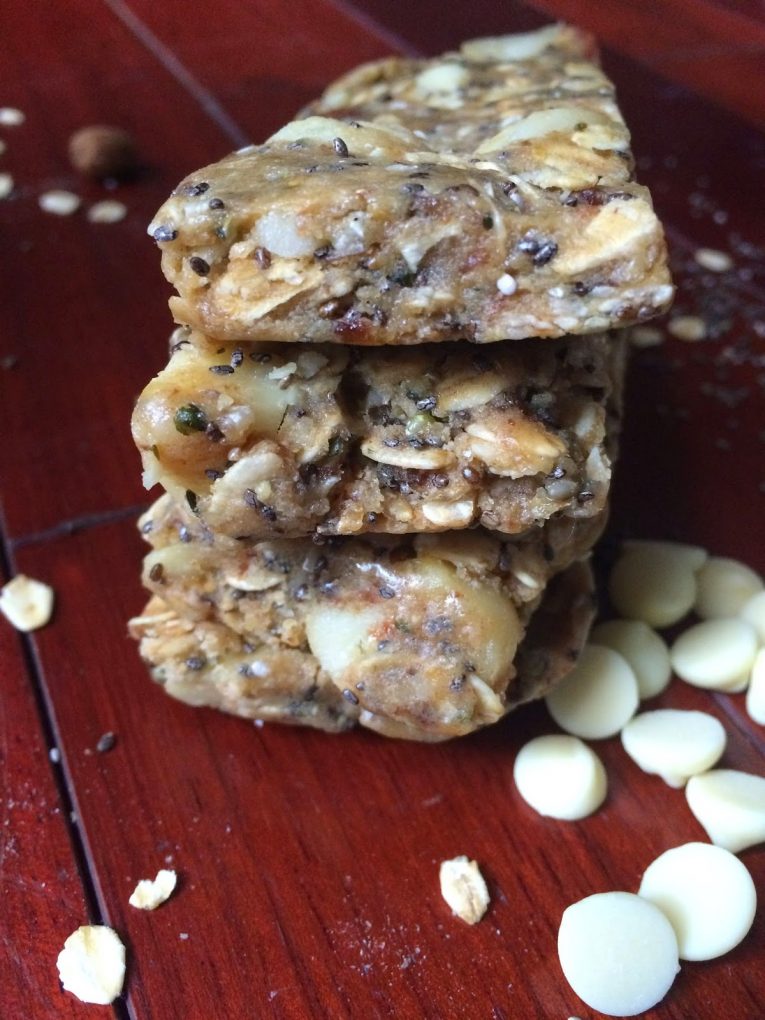 I've made several different varieties of granola bars over the years. A few of my favs from around the web include these, these, and these. I'm rather particular about what's in my bar too. I want it to stay together and taste good too.
Things I want in a bar:
HEALTHY FATS and lots of them!
Rolled oats or some other whole grain
Slightly sweet, but not overwhelmingly sweet
A healthy dose of protein so they keep me full in between meals
And chocolate in some form, stuff's got to taste good people.These bars include all the above.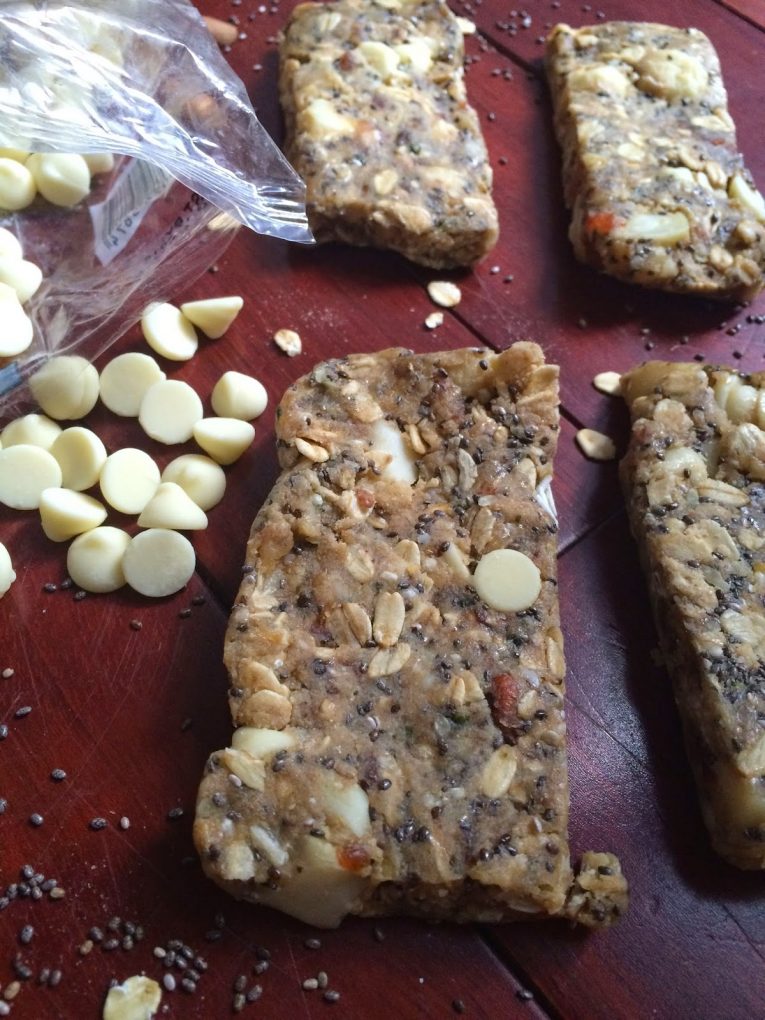 They're loaded with a variety of healthy fats from almonds + macadamia nuts and the chia + hemp + flaxseed. Almonds contain heart healthy monounsaturated fats, the macadamia nuts contain omega 7 and omega 9 fatty acids, and the chia, flax and hemp seeds are chock full of anti-inflammatory essential omega 3 fatty acids. Bonus: hemp seeds are a potent source of complete protein!
The macadamia butter gives them a smooth, creamy taste and the protein powder lends an extra dose of plant based protein without messing with the texture. If you don't have macadamia butter, you could easily use a mildly flavored nut butter such as cashew or almond butter. Really, you can mix and match the nuts and seeds however you wish.
What I love most about these bars though, is that they use just enough honey. Perfectly sweet.
The best part: white chocolate chips. Enough said.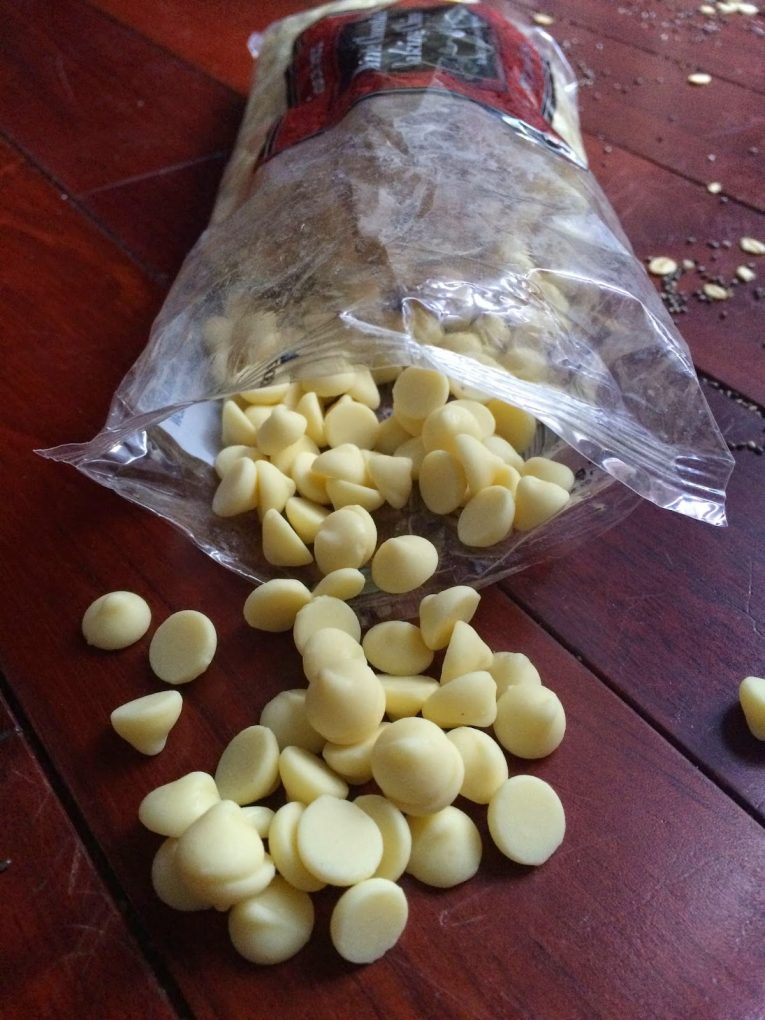 I like to cut the recipe into 16 squares to yield a bar that's similar in nutrition to the bars you buy in the store, but with far superior taste!. You can individually wrap them in aluminum foil and stick them in the freezer where they'll keep for a few months. Hellooo, convenience.
Satiating, affordable, TASTY, nutrient packed bars that leave you feeling good after eating.
Cheers to that!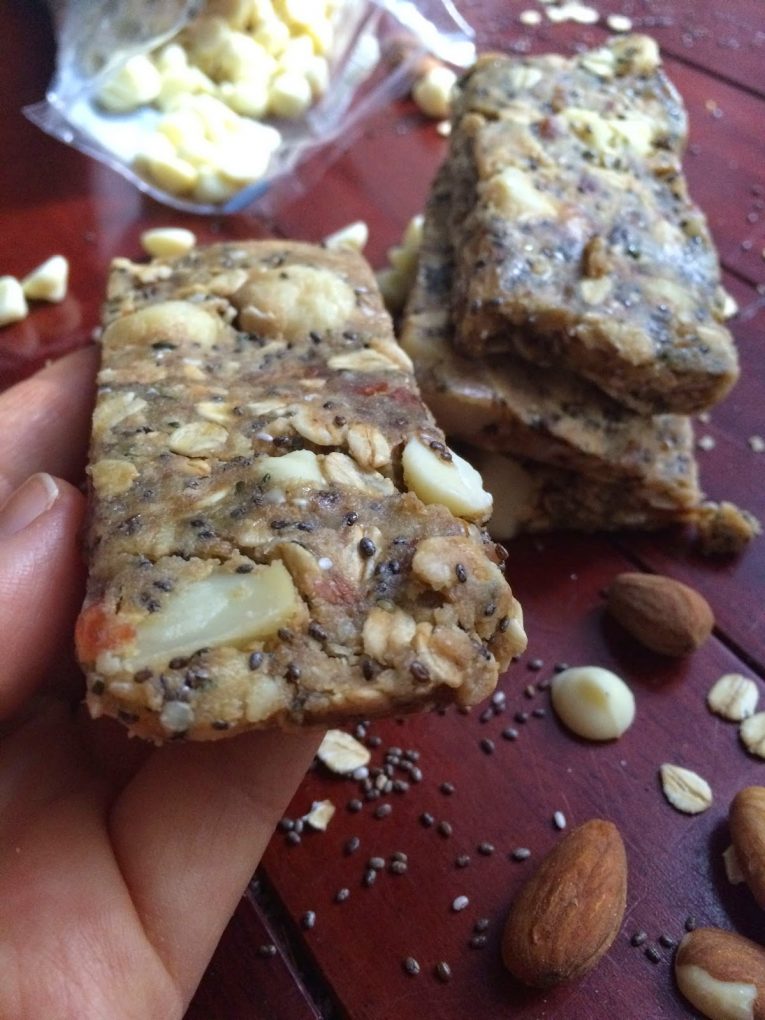 No-Bake Vegan White Chocolate Macademia Nut Protein Bars [gluten free*]
makes 16 bars
1 cup pitted medjool dates, packed
1 cup rolled oats *use GF oats if needed
1/2 cup vanilla plant based protein powder [use one you like the taste of!]
1/4 cup macadamia nuts, chopped
1/4 cup almonds, chopped
3 tbsp chia seeds
3 tbsp hemp seeds
2 tbsp ground flaxseed
2 tbsp honey
6 tablespoons of macadamia butter [or almond or cashew butter]
1/4 cup of white chocolate chips
Line an 8×11 pan with parchment paper. Start by soaking the dates in warm water for at least 30 minutes. Then drain the dates and process in a food process or blender until a paste forms.
Next, add all the dry ingredients [oats, protein powder, nuts, and seeds] to a bowl and mix until combined.
Then, add honey and macademia butter (or almond or cashew butter) to a small saucepan and heat over medium low heat until a thin, smooth liquid forms.
Pour your honey + nutbutter mixer plus the date paste over the dry ingredients and stir until well combined. Fold in the chocolate chips.
Transfer the mixture into an 8×11 pan and press down firmly. You want to make sure the bars are tightly packed in the pan so they don't fall apart when you cut them.
Freeze for at least 1 hour before cutting bars.