It's Friday!
The weekend is upon us, it's almost spring time, and I have a recipe for you today!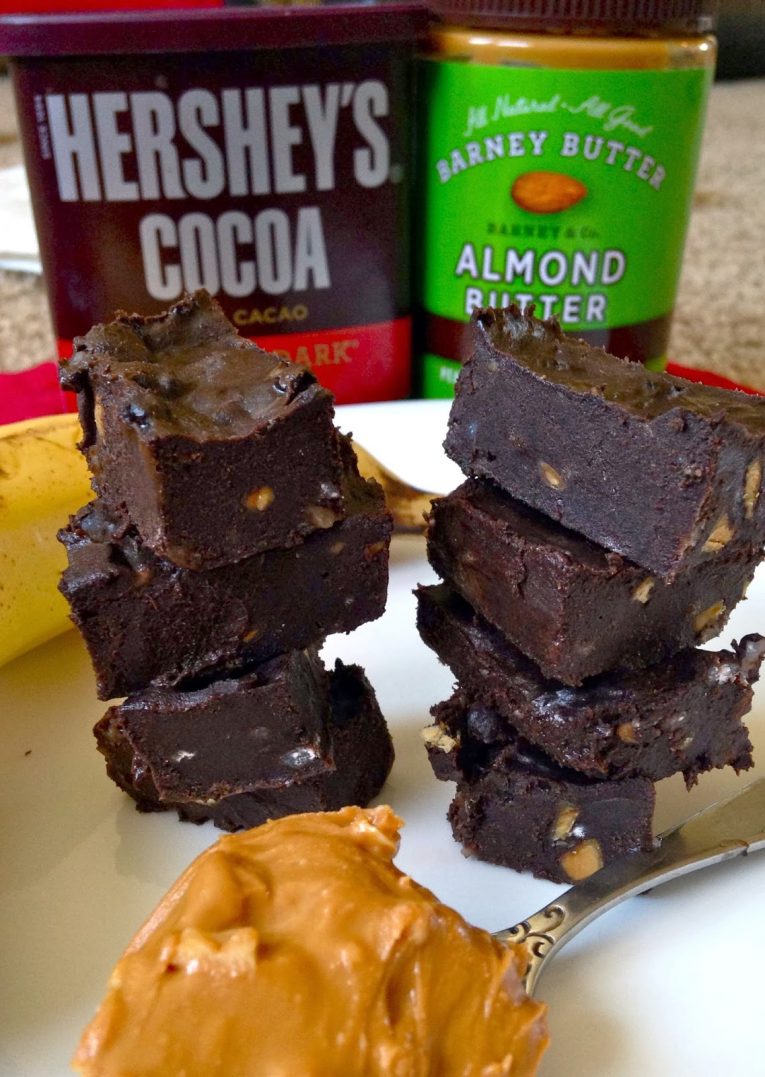 I'm so looking forward to a couple days to relax and get some much needed rest…sleep makes everything better huh? Absolutely.
I'm planning on going to a Barre class this afternoon and that makes me really happy too. I always leave Barre feeling super feminine…I think it does more for my self esteem than my booty. And I love that.
Something that also makes me happy…this fudge.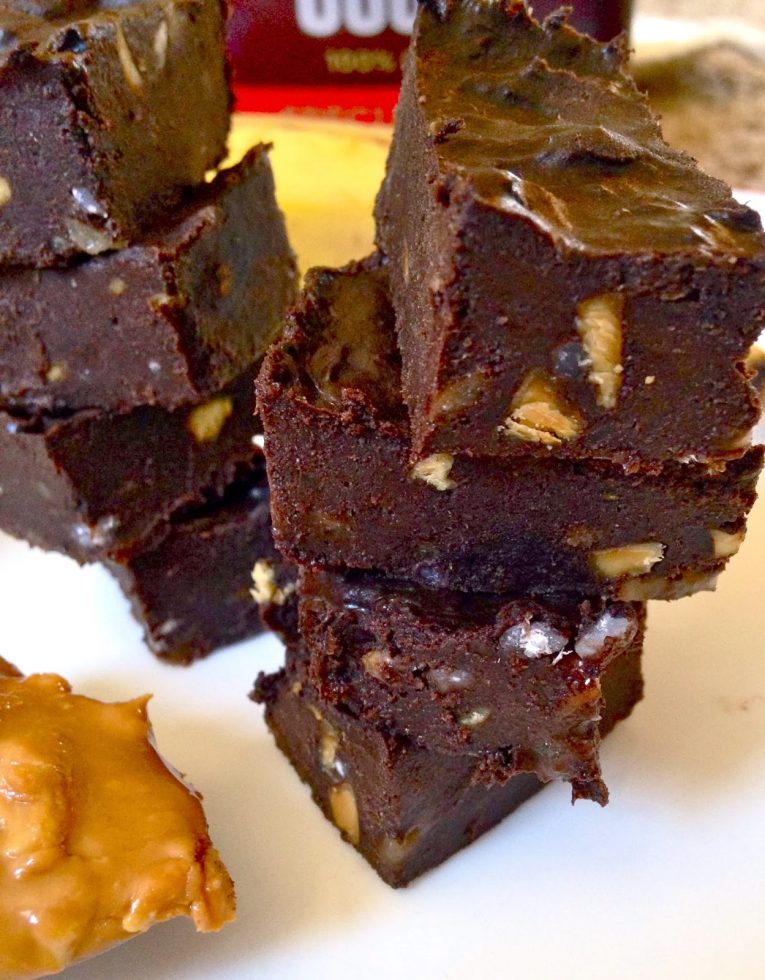 This little recipe that consists of a mere 4 ingredients came to fruition after I spotted a slightly overripe banana laying on the counter and had already baked 2 loaves of banana bread last week. I mean I lurrrrve banana bread, but after two loaves I was kinda over it.
I wanted something fudgy and dense, yet cool and creamy.
So I thought banana and nut butter would create that sort of consistency in the freezer. The coconut oil helps it solidify when chilled and the cocoa powder….well makes it chocolatey. Of course.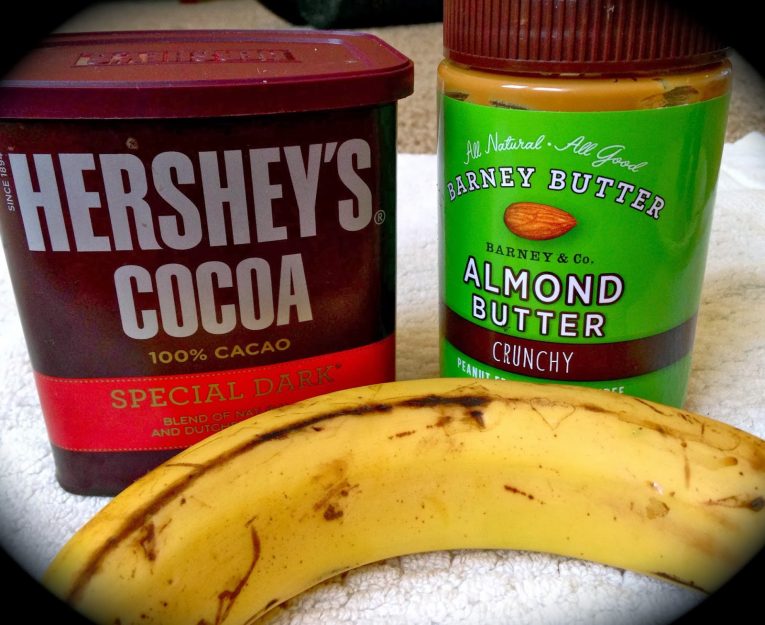 Anybody could make this blindfolded really. I haven't tried, but I might.
Personally, I think banana + nutbutter + chocolate is the most tasty and glorious combination. Thee most. Feel free to use whatever cocoa powder you'd like! I actually prefer a raw cacao powder but I ran out last week and found this Hershey's dark chocolate cocoa powder in my cabinet and…it's actually pretty awesome! So rich and chocolatey and smooth.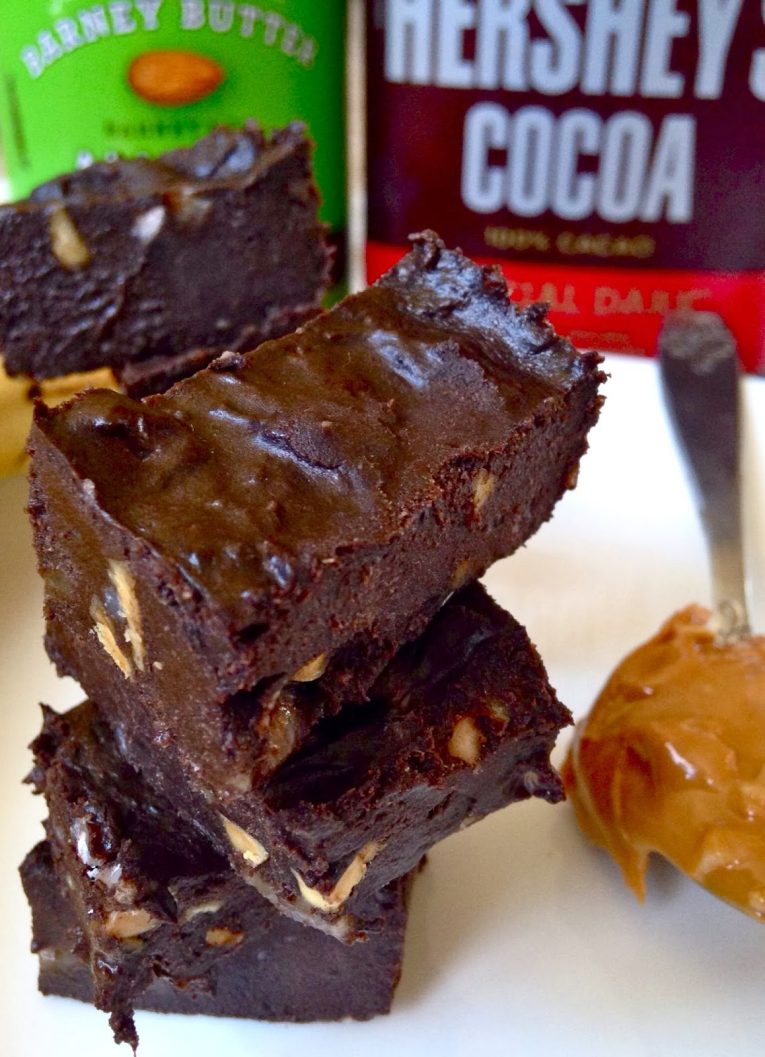 But as an RD and all I appreciate the added health benefits of raw cacao powder…hello antioxidants, probiotics, loads of fiber and protein. Yup, protein. But seriously, I'm not a cocoa snob and Hershey's is my jam right now.
This fudge is perfect for that post-lunch-I-need-something-sweet-stat or for anytime snacking. Or I guess dessert, but it's too healthy for dessert and I'd rather call it snack food.
Five minutes, four ingredients, one bowl. Why are you still reading this?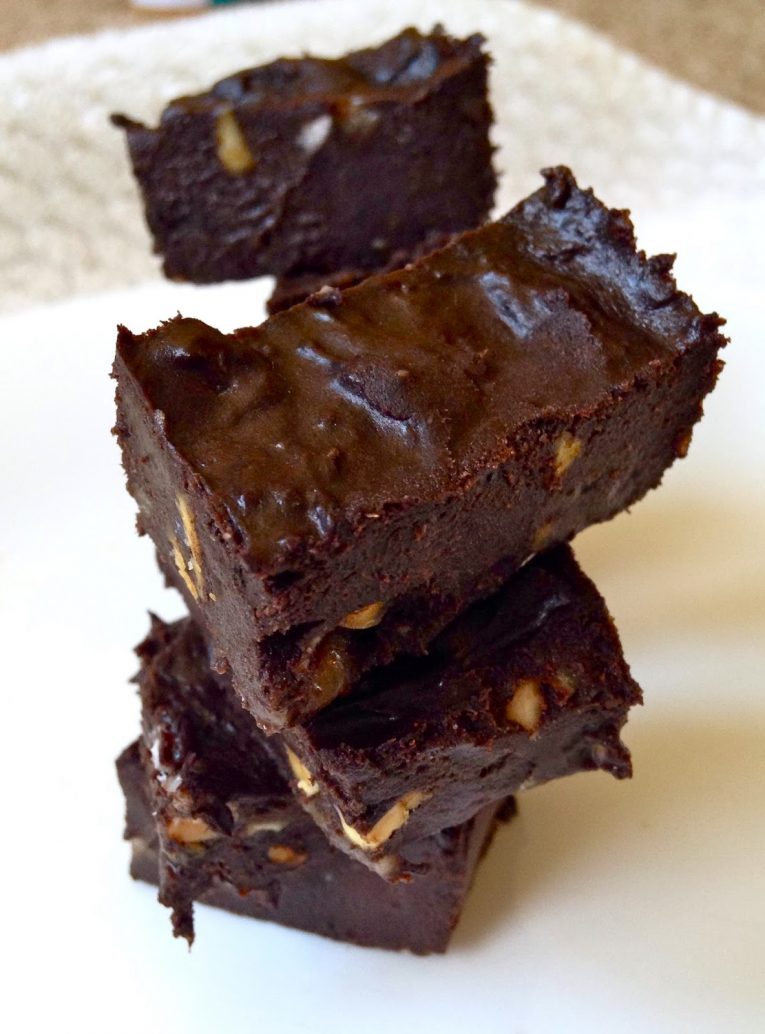 Chocolately Freezer Fudge
1 large ripe banana
1/2 cup almond butter [I used crunchy, but smooth is cool too!]
2 tablespoons coconut oil, melted
1/4 cup cocoa powder
pinch of sea salt
Mash your banana really well. Then stir in the nutbutter, salt and coconut oil until combined.
Now, vigorously stir in the cocoa powder until the mixture is smooth.
Spread into the bottom of a loaf pan lined with parchment paper.
Freeze for 30 minutes.
Then cut into 1 inch squares and store in ziploc bag in the freezer!