Good morning fabulous friendies!
I hope you had a splendid weekend, got some rest, and have downed a breakfast of champs this morning!
Friday night everyone I work with went out for drinks and dancing at the Southern which was too. much. fun. These crazy people are like family and there isn't a word that can describe how much I'll miss them.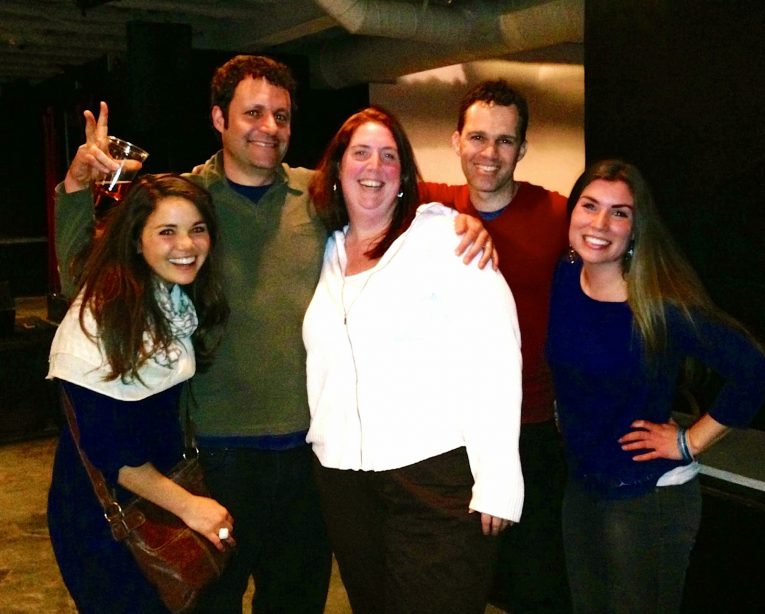 Saturday morning started slow with breakfast in bed and then I met my sweet friend Caroline for coffee where we chatted about everything and then I went to a Barre class at noon.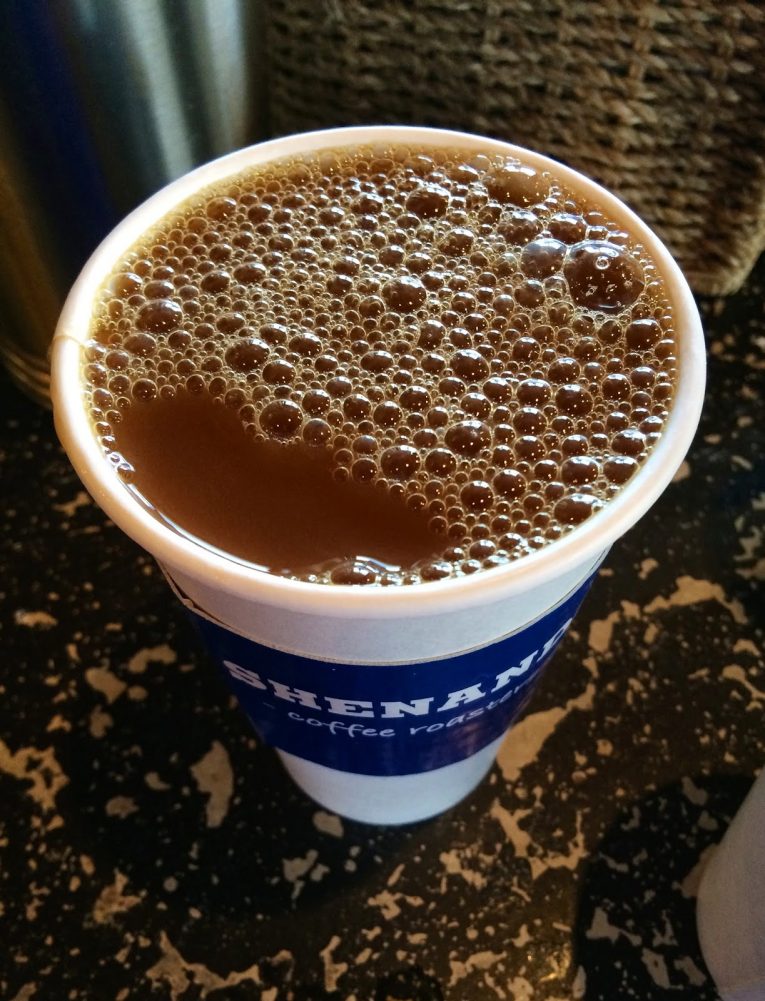 <
And then Jess and I walked the Rivanna trail on Saturday and it was ABSOLUTELY gorgeous out! I wanted to be outside every second of every minute. In the upper 60s with clear blue skies. Made my heart so so happy. And this girl makes my heart so dang happy too.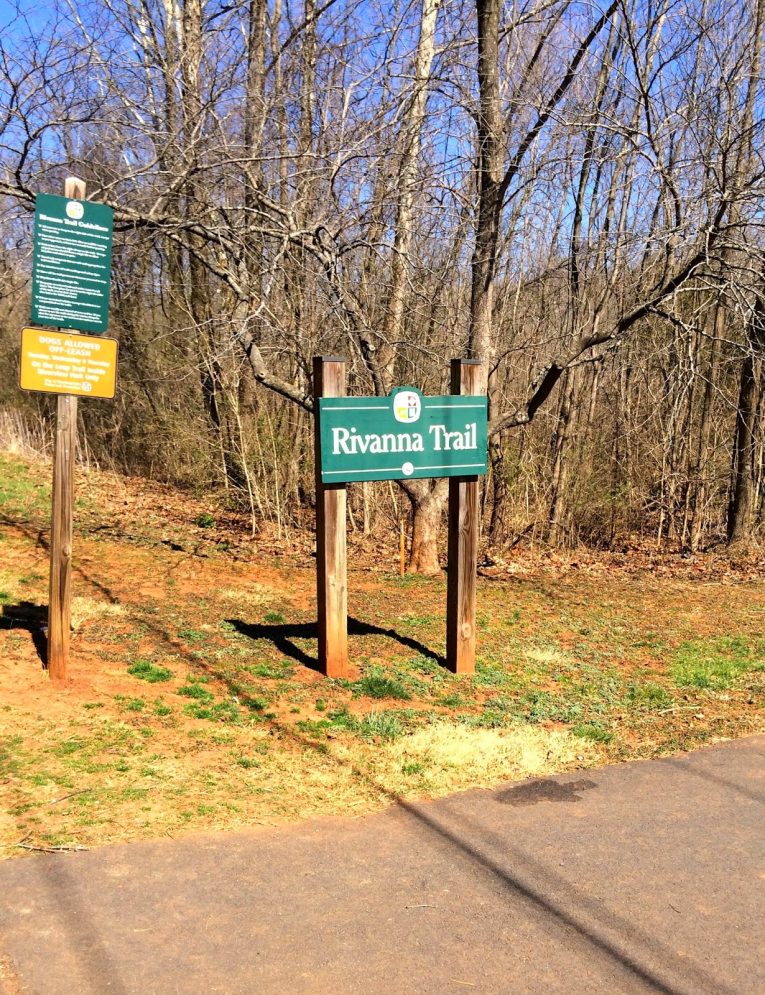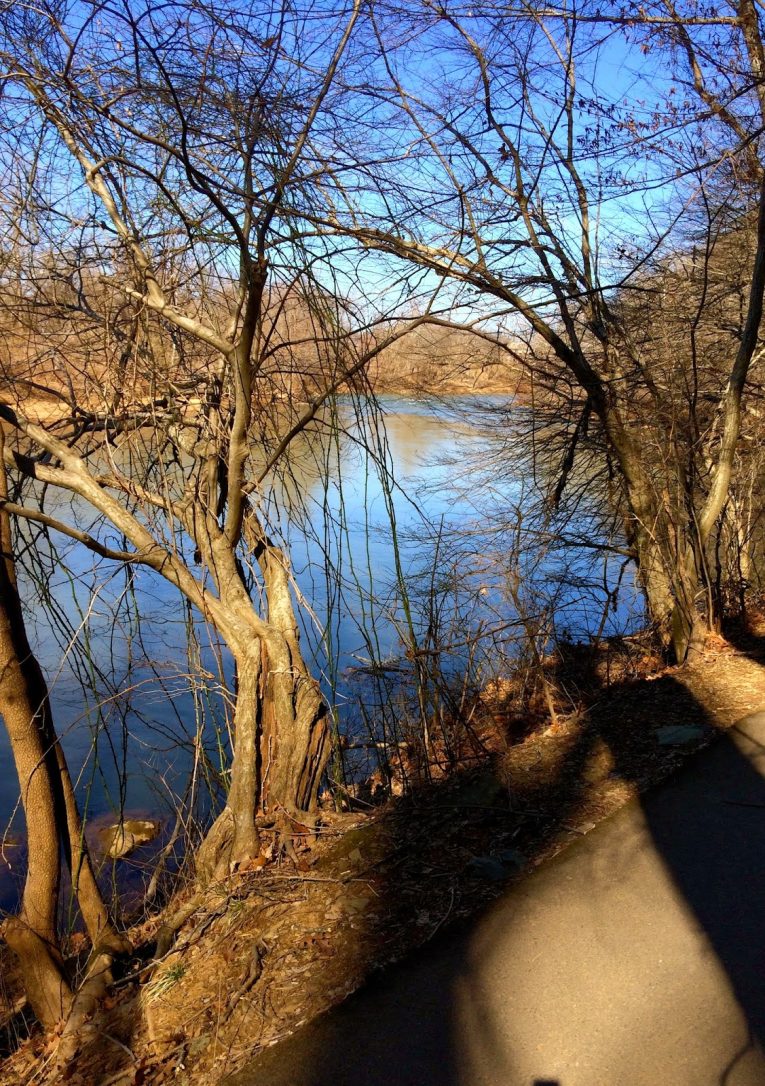 I ate monster sized salads in the sunshine and never wanted the day to end.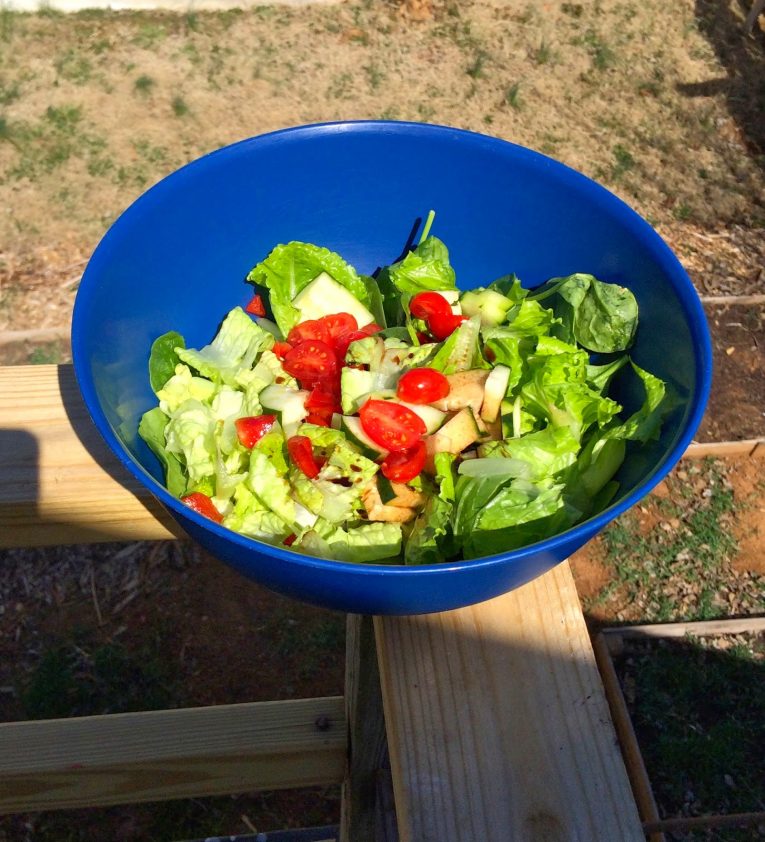 Sunday was full of churching and resting since it snowed [?!?!] and also lunching on cheezy avocado tortilla pizza!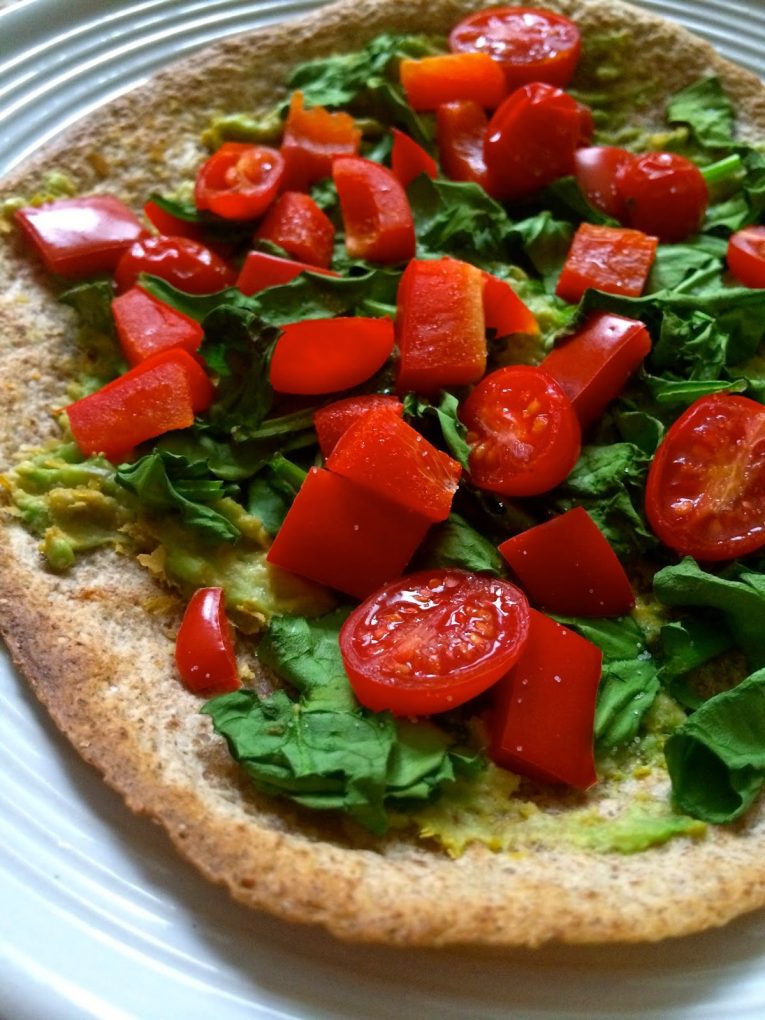 I use to make tortilla pizzas all the time, but since I've been packing my lunch for what seems like forever I don't make them as much. But they're back! I love them for quick lunches or paired with a big ole hefty salad for a filling dinner. I actually questioned even posting a "recipe" for this since it really isn't a recipe but more like an idea. But hey, simple recipes are my favorite recipes so I figured why not?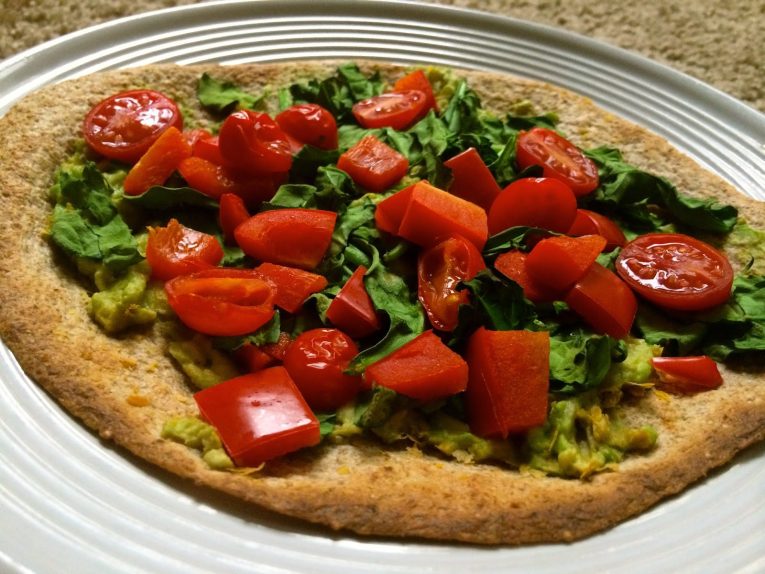 I love using a sturdy sprouted grain tortilla like Ezekial, Food for Life brown rice wraps, or yesterday I used Mario and Ricardo sprouted grain wraps I found at Whole Foods in NYC. All are delish!
The key to getting a crispy crust and not a soggy one [ewwww] is broiling the tortilla for a minute or two before adding your toppings.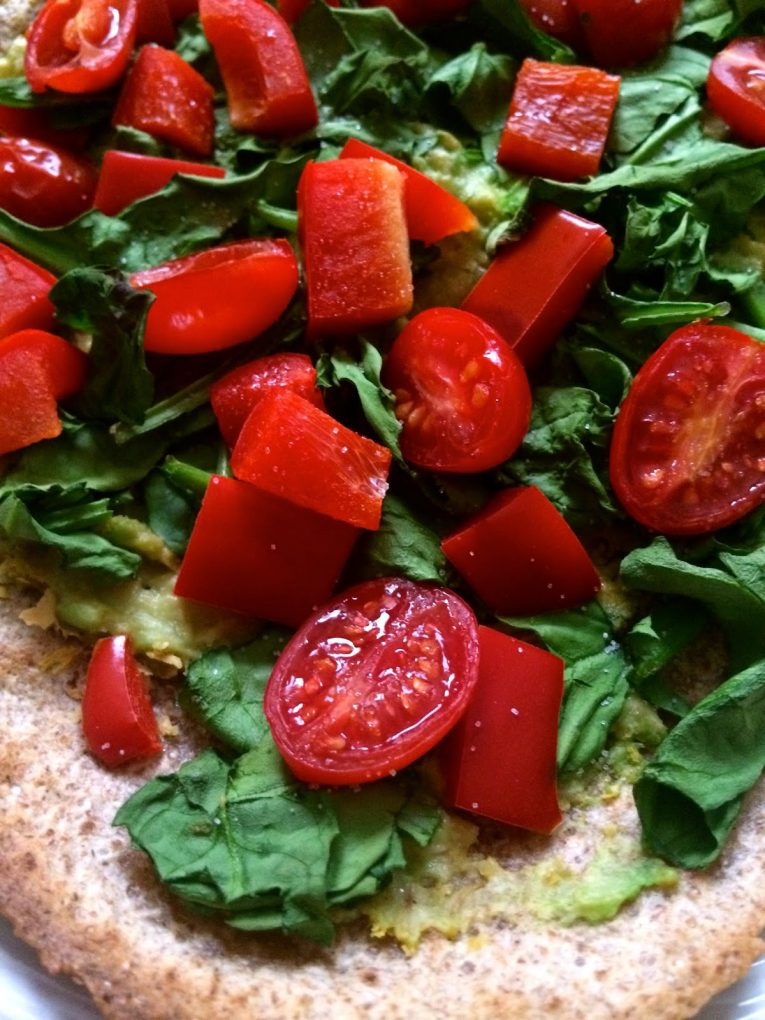 I'm all about simple, fresh food and this fits the bill. Imagine all the delicious combos when the farmer's market opens with all the summer produce! My mouth is already watering.
Feel free to use any topping you'd like! I think hummus or pesto would also be super yummy as the "sauce" too, the possibilities are endless ya'll.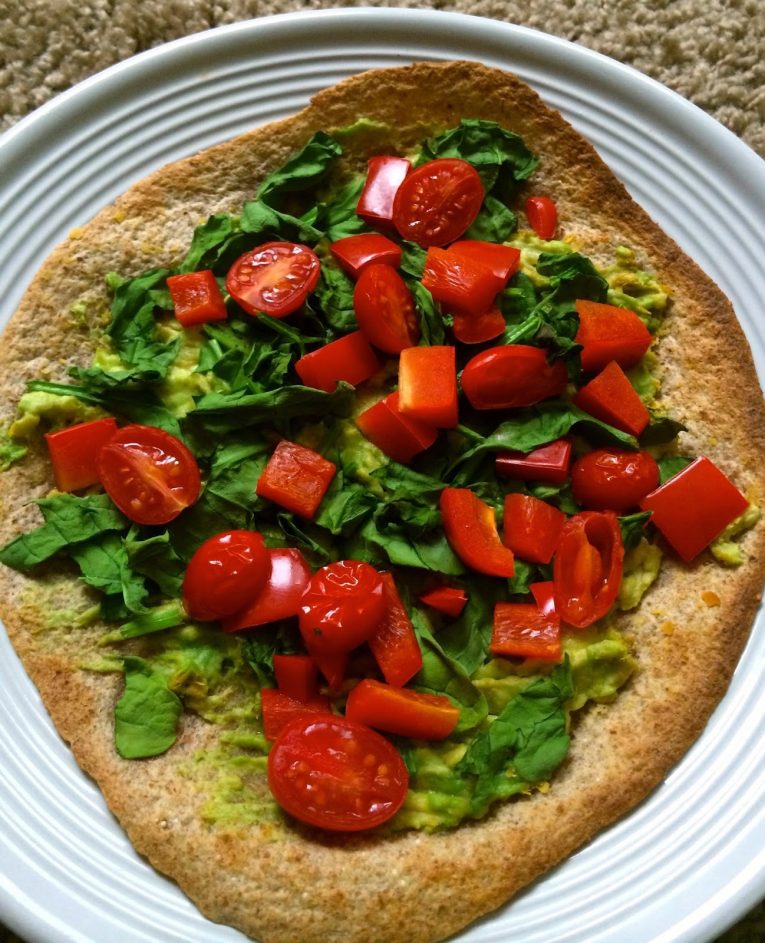 Cheezy Avocado Tortilla Pizza
1 sprouted grain wrap
1/2 mashed avocado
1-2 tablespoons nutritional yeast
spinach
cherry tomatoes
red bell pepper
sea salt
crushed red pepper
First, broil the tortilla for 1 to 2 minutes until just slightly brown.
Mash your avocado and mix it in with the nutritional yeast until you have a paste, then spread the avocado mixture onto the tortilla.
Top with your favorite veggies, a sprinkle of sea salt and crushed red pepper and broil for another 2-3 minutes until the edges are golden brown.
Nomz!