Happy Friday!
Spring is here, the skies and sunshiny and blue, and one of my best college girlfriends is in town this weekend!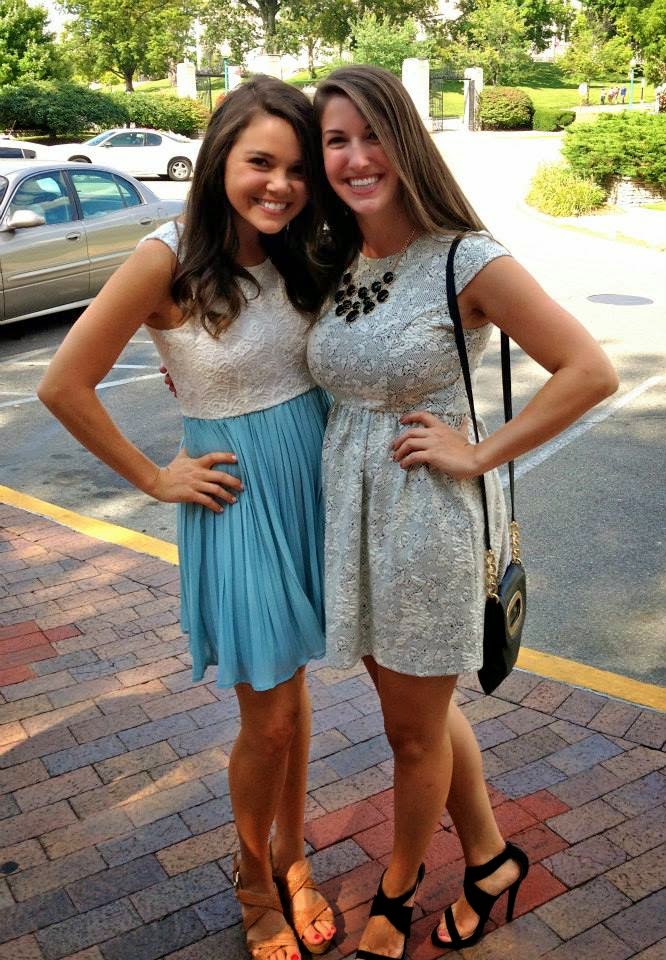 this past summer at a friends wedding and below is from our college fratting days at IU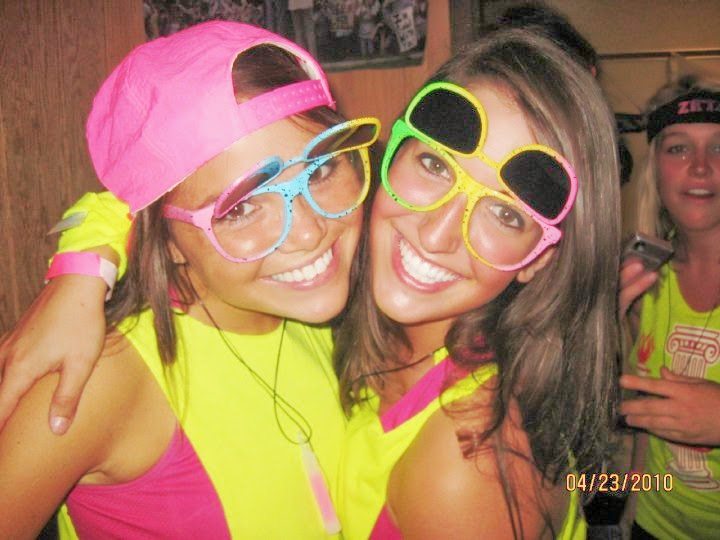 I'm SO excited to have Marcy here! We have all kinds of plans for hiking, the farmer's market, vineyarding, dinners out and a wine festival on Saturday before she flies back to Chicago on Sunday morning.
Yesterday I picked her up from the airport and then we stopped by Whole Foods before heading out to King Family Vineyards for the afternoon. It was absolutely gorgeous!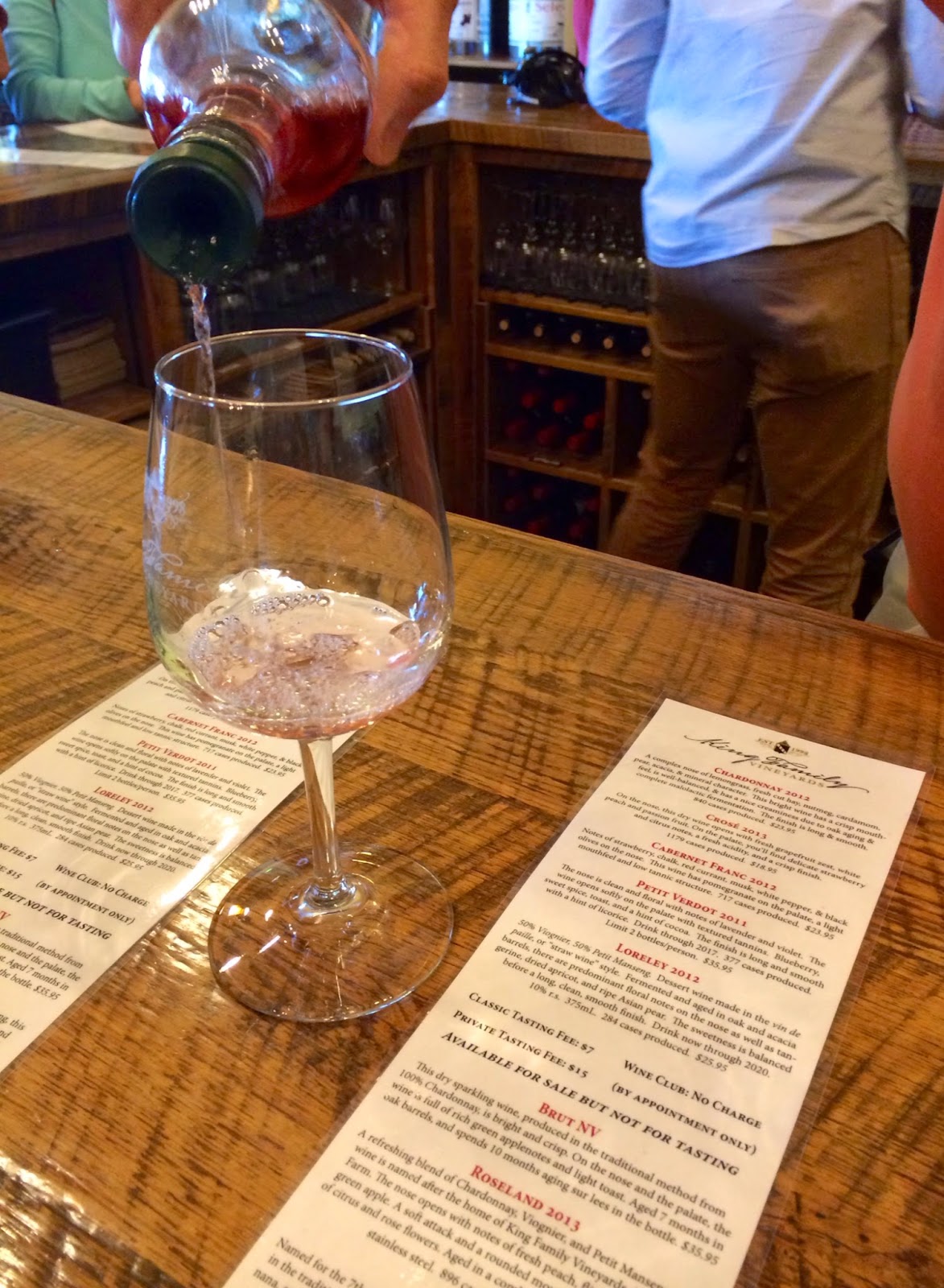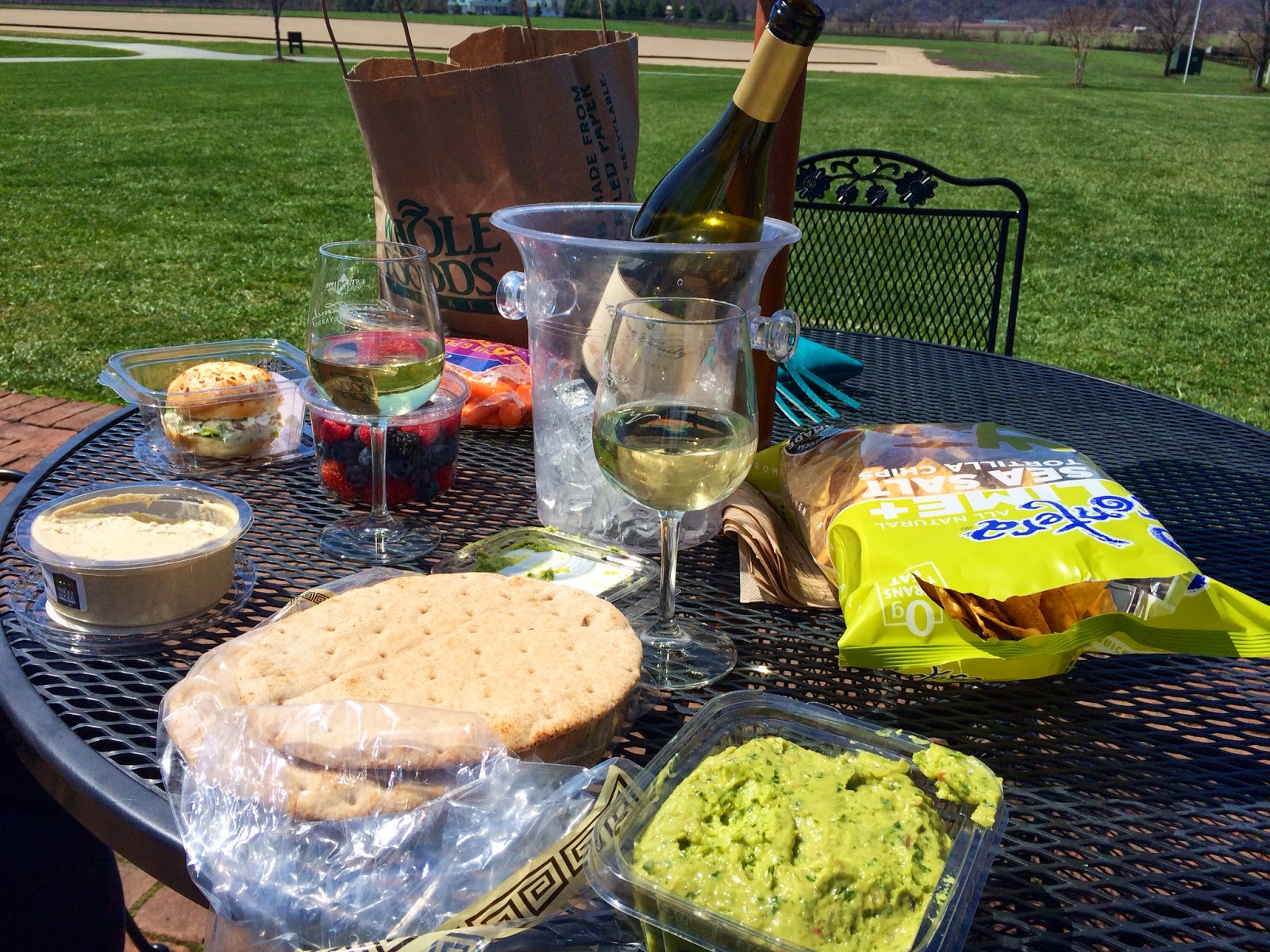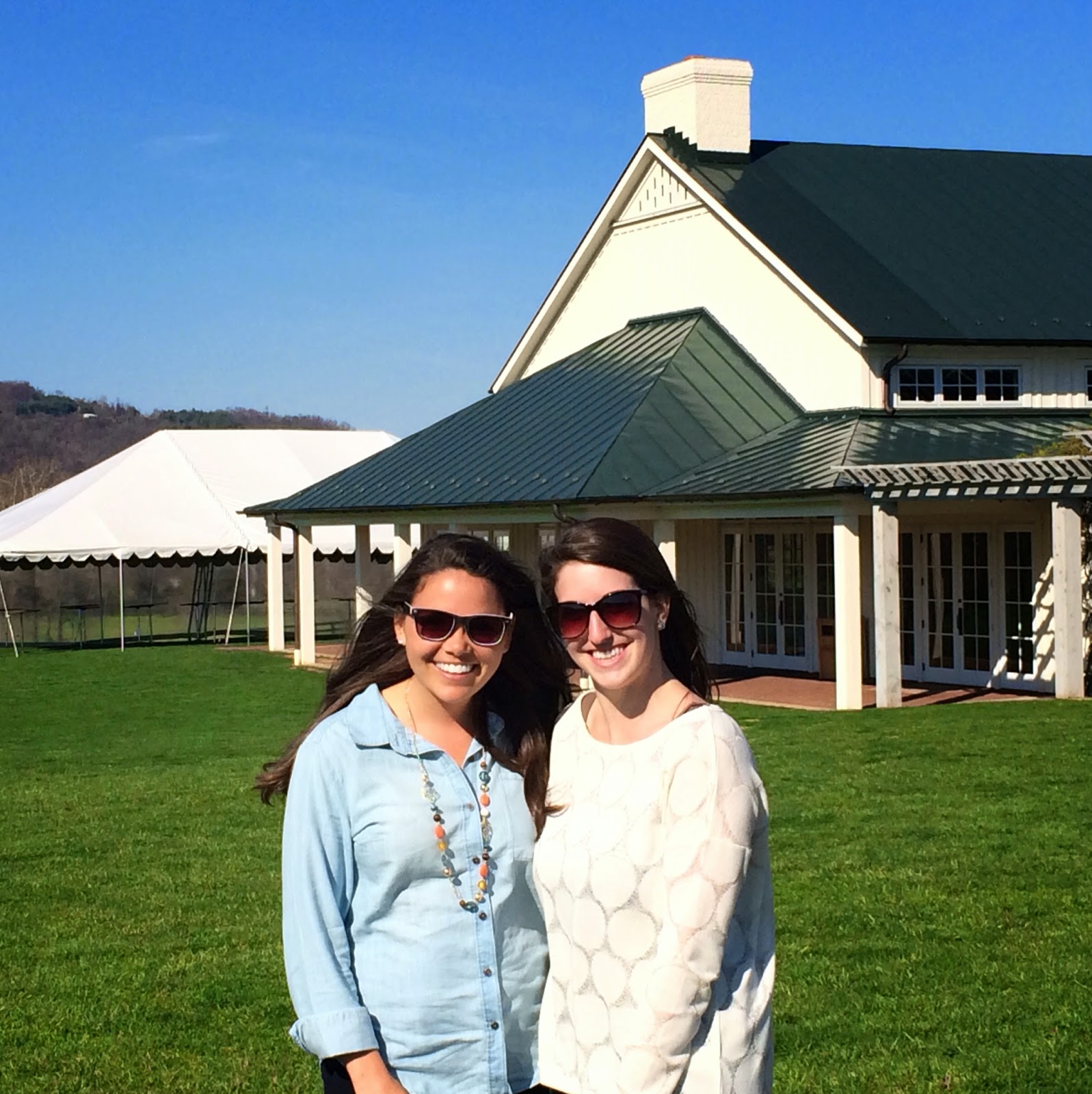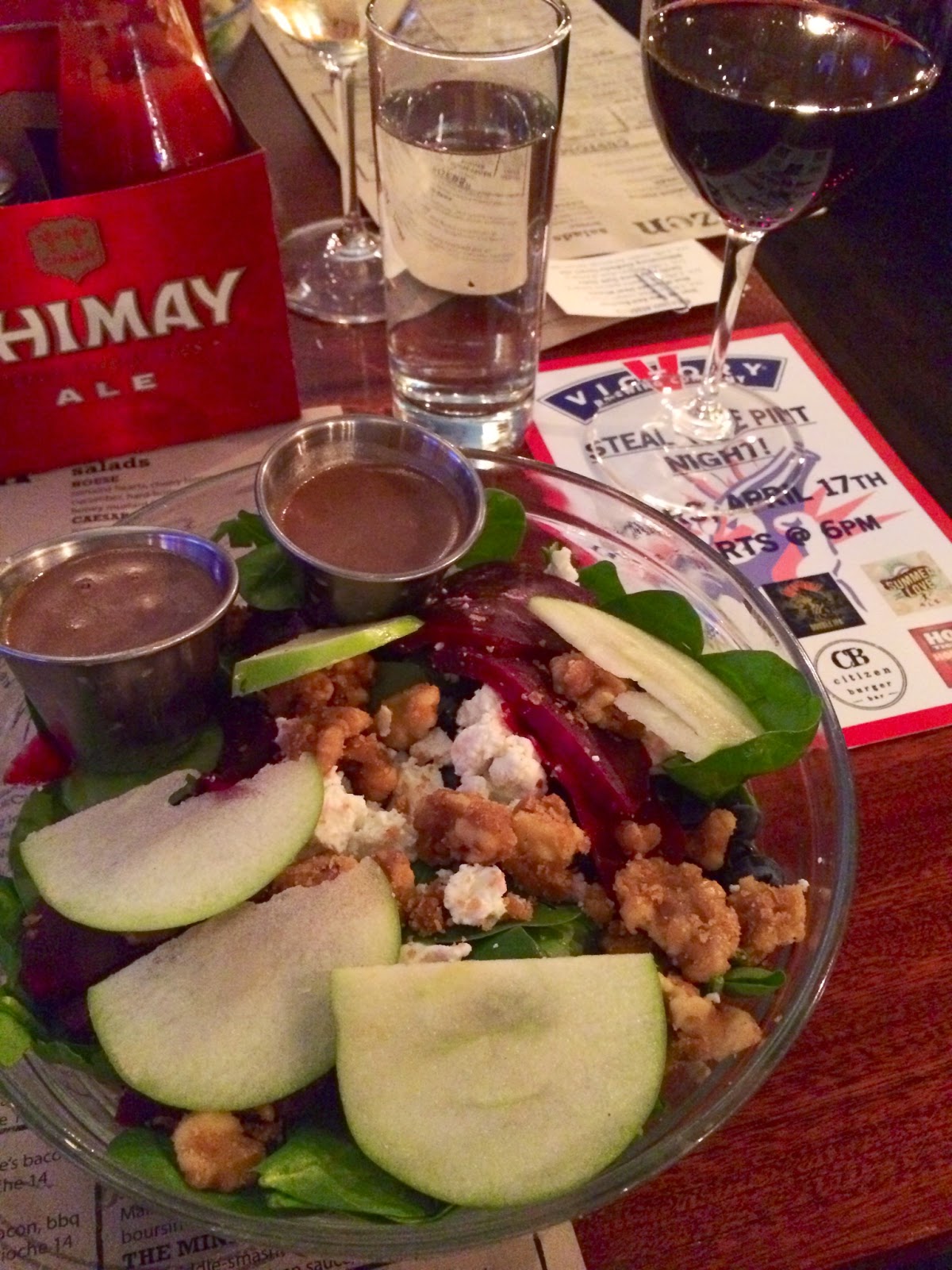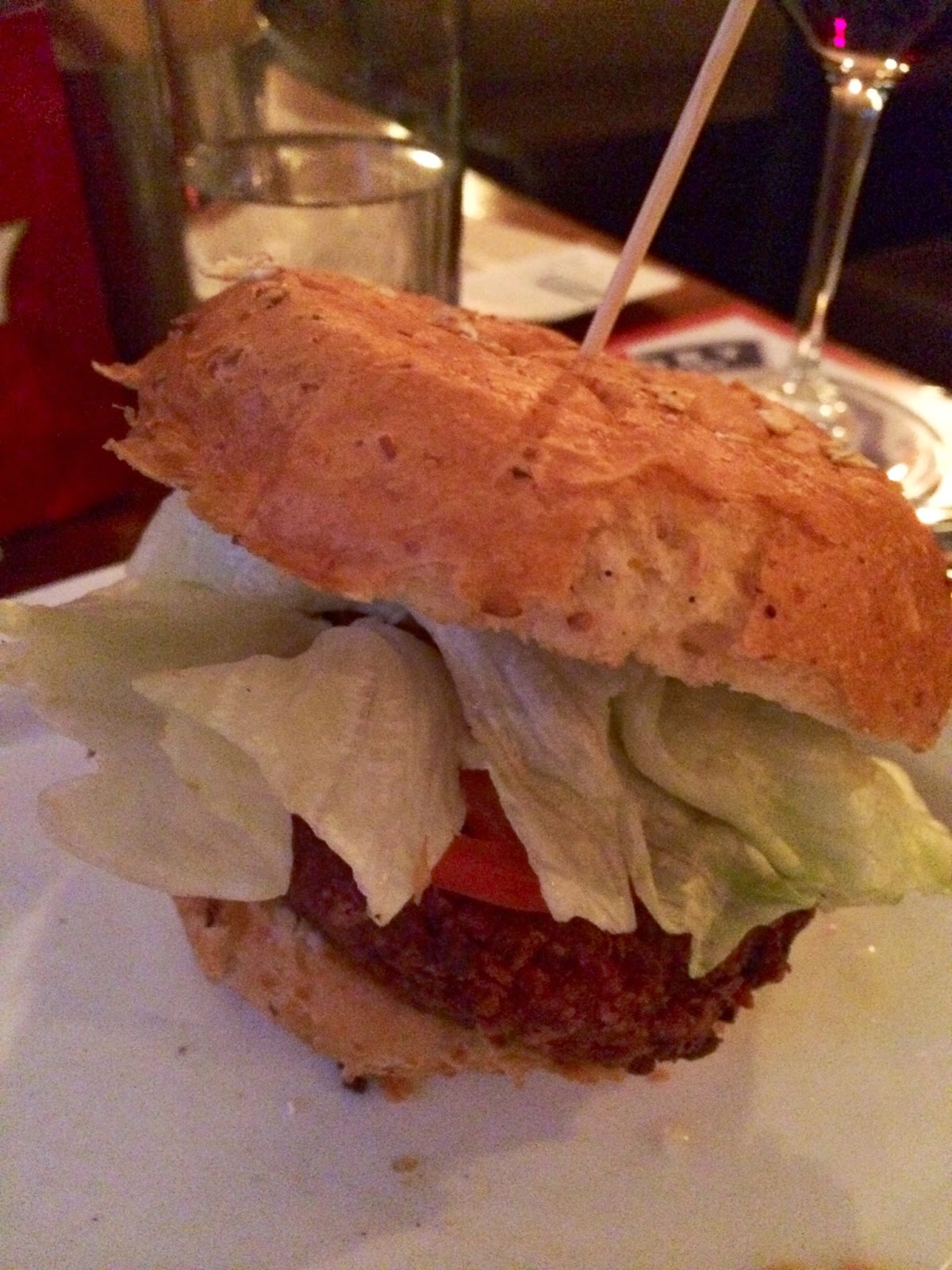 We got back into town, strolled around downtown for a bit and then ate dinner at Citizen Burger. My favorite spinach salad and veggie burger for me and the house salad and mushroom swiss burger for her. Plus more winneeeee.
I'll be "unplugging" for the weekend, but before I go I wanted to leave ya'll with a quick recipe!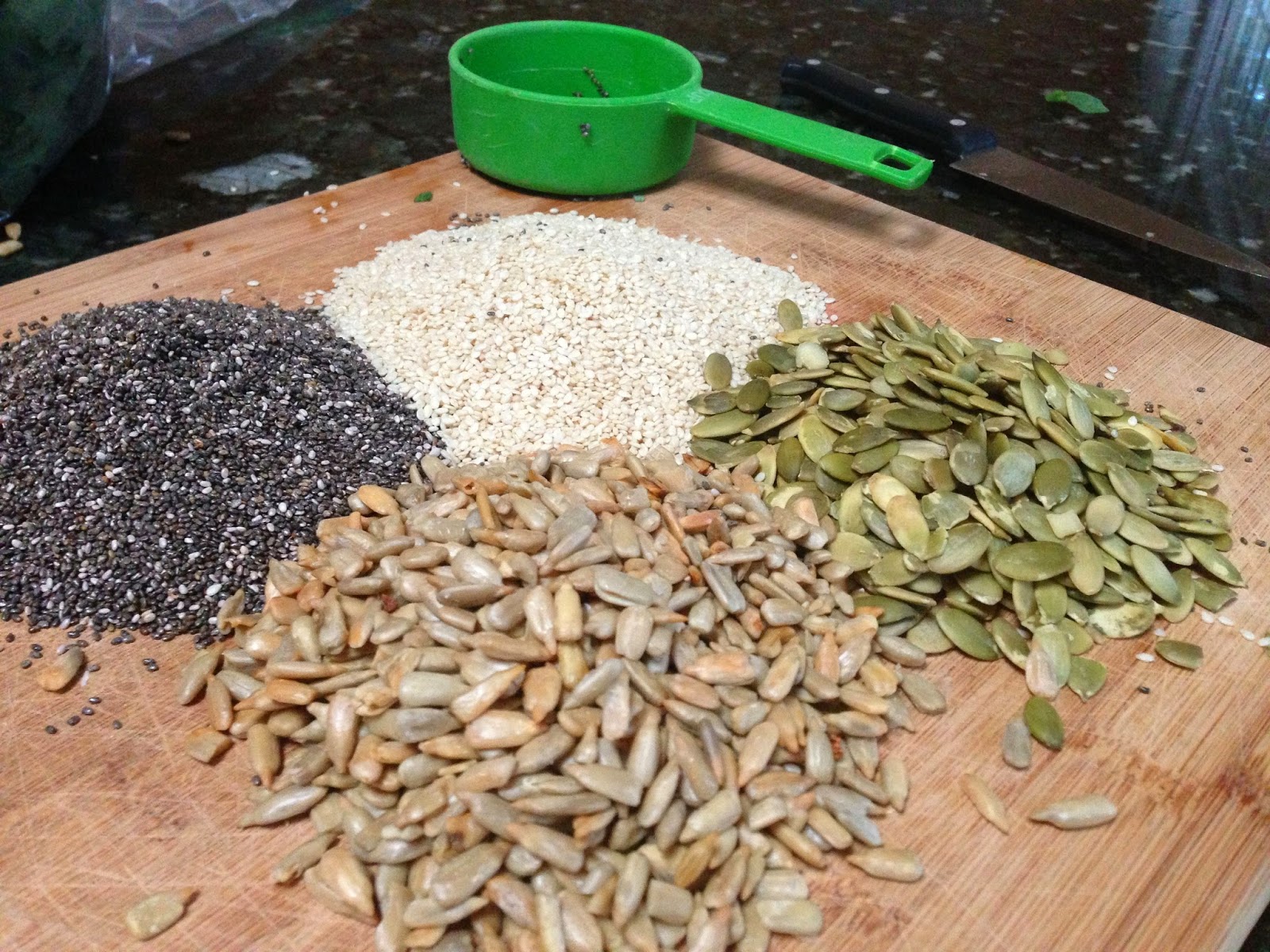 I meant to post this recipe a
long
 time ago so the pictures are actually from my old house! And I can't even really take credit for the recipe as it's actually a slight adaptation from Angela's recipe over at
Oh She Glows
. I absolutely love OSG, all her food has me drooling and even though all her recipes are vegan, I've fed them to lots of men in my life and they've never loved lentils more.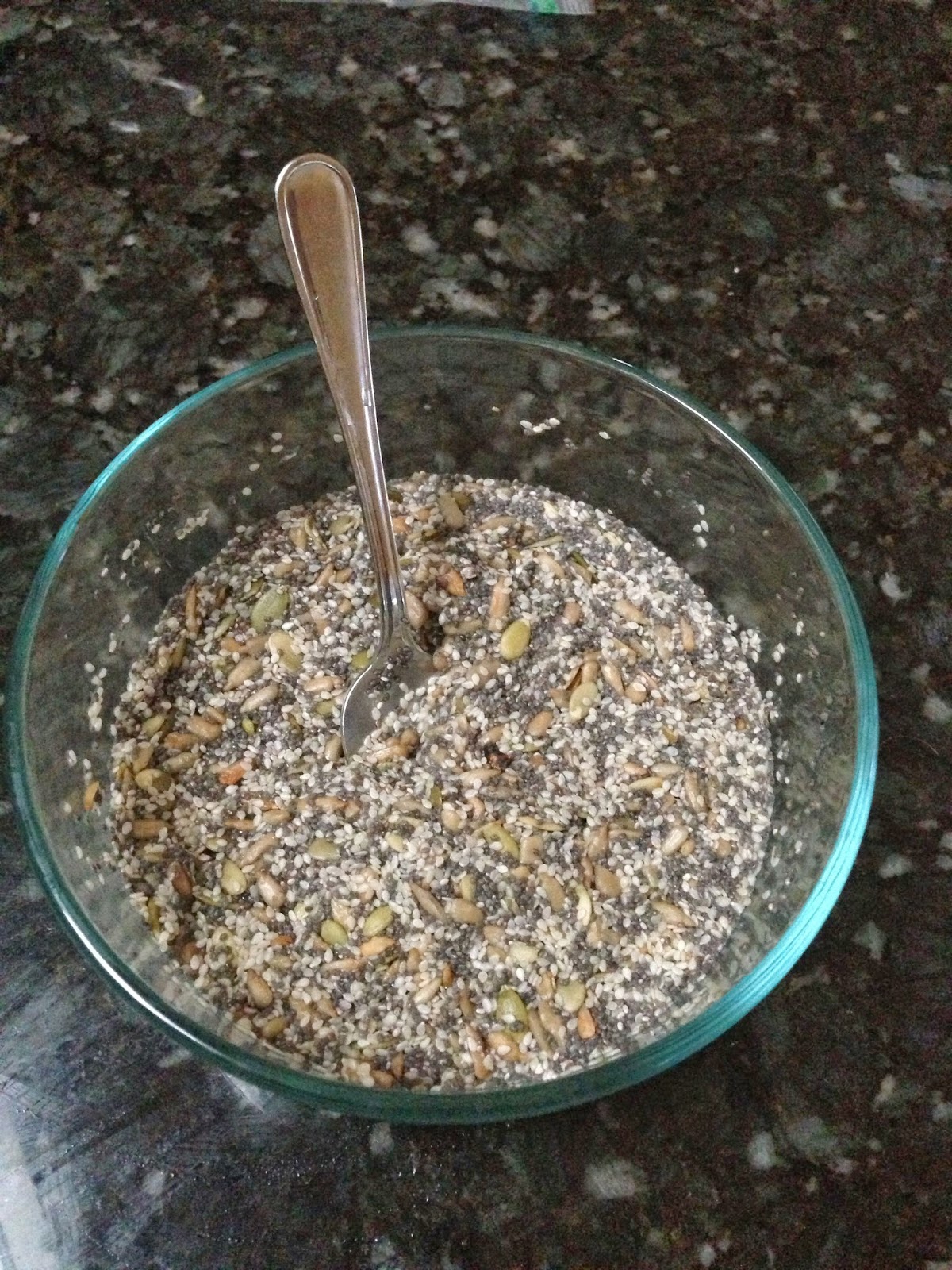 These crackers come together so fast. No dough, no rolling, and only one bowl. And they're gluten, soy, and grain free if that suits your fancy.
I love that they're made of some seeds, spices and water…aka nothing but good-for-you things. They're full of protein and lots of healthy fats making them super satiating, and you can mix up the spices however you like! I've tried them will all kinds of spice combinations, even cinnamon! The chia seeds provide a whooping amount of omega 3s and the pumpkin seeds give you a good protein punch. And 1/4 cup sesame seeds provides 30% of your daily calcium needs.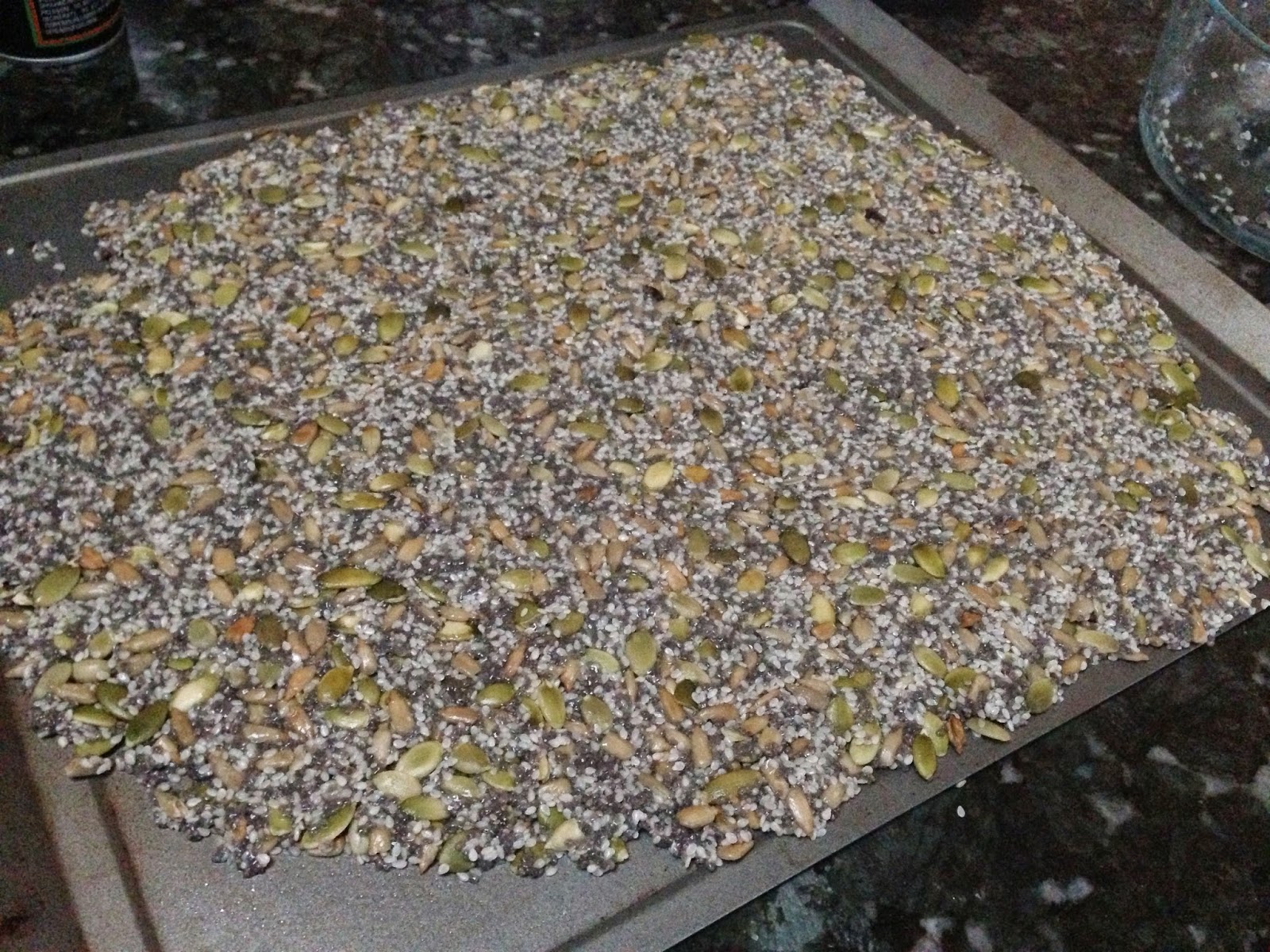 Plus, they are fab with hummus.
They come together in about 2 minutes, flatten them on a sheet pan, bake, and you've got homemade crackers that will power you through any lunch or snack time hour!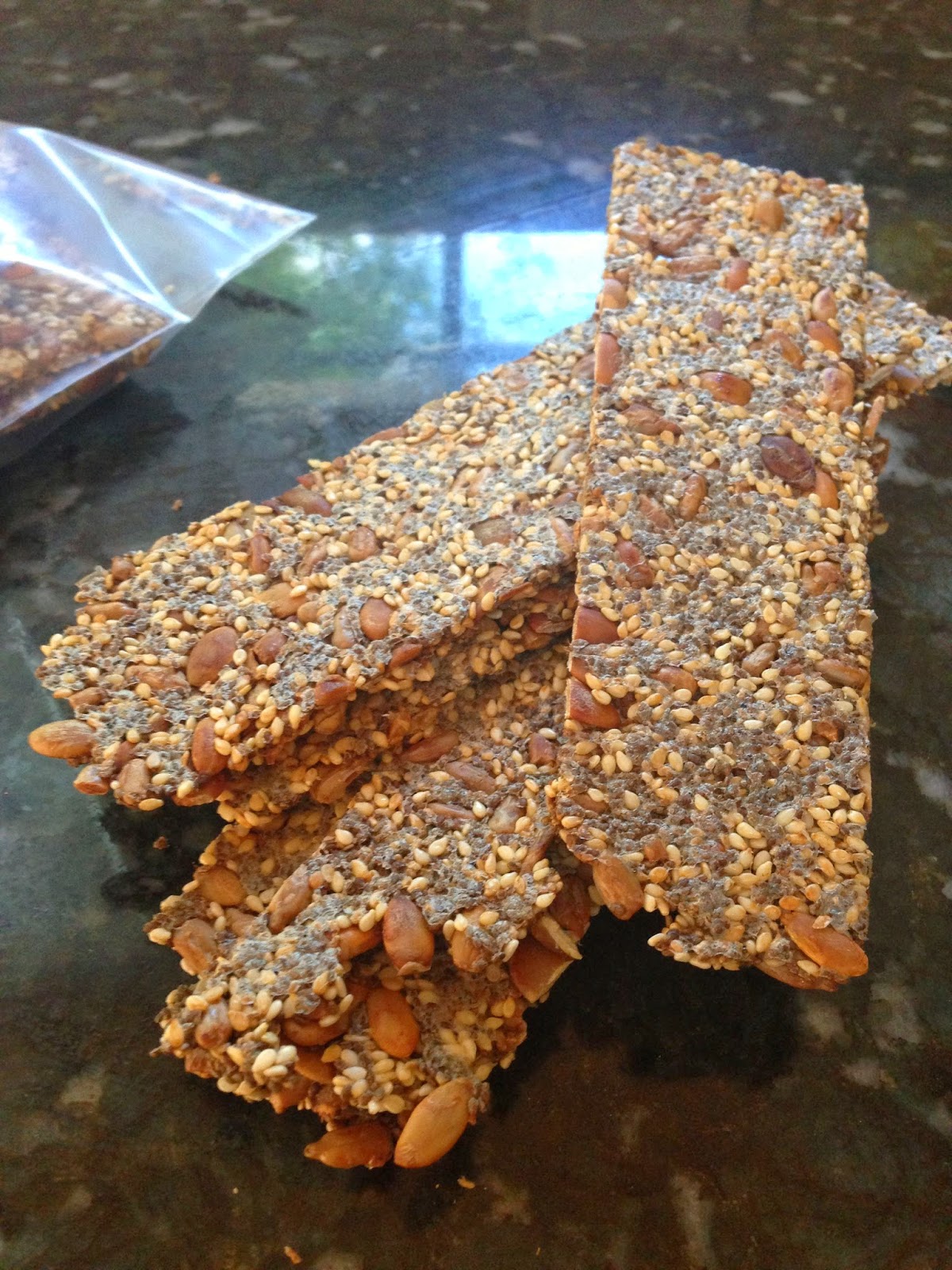 1/2 cup of chia seeds
1/2 cup pumpkin seeds
1/2 cup sunflower seeds
1/2 cup sesame seeds
1 cup water
1/4 teaspoon garlic powder
1/2 teaspoon sea salt
1 teaspoon cumin
1/4 teaspoon cayenne pepper
Mix all the seeds and spices into a bowl. Then add in your water and let mixture sit for 3 minutes until the chia seeds absorb most of the water. Spread on a sheet pan using your hands to gently spread and flatten the mixture until it's about 1/4 inch thick. Bake for 30 minutes at 325 degrees. Then gently slice crackers and flip them over using a large spatula. Bake for another 25 minutes until slightly golden brown. These will store in an airtight container for a few weeks.
Happy snacking and weekending!