Good morning!
How was your weekend?
I ate the whole menu at Blossom on Saturday night. It was amazing.
Maybe I'm exaggerating on the whole menu thing, but we ate a lot of deliciousness.
Everything is vegan and everything is awesome. Fried risotto balls and "calamari" to start. The calamari is actually trumpet mushrooms in the shape of calamari. Then we split two entrees- the bacon cheeseburger and southern seitan sandwich, both of which came with the most perfect sweet potato fries. And then we wrapped up with two desserts- cheesecake and maple waffle cashew ice cream. Ohhhh, I'll be back.
And then Sunday morning I woke up starving, naturally, and made a bowl of pumpkin oats. The first of the season!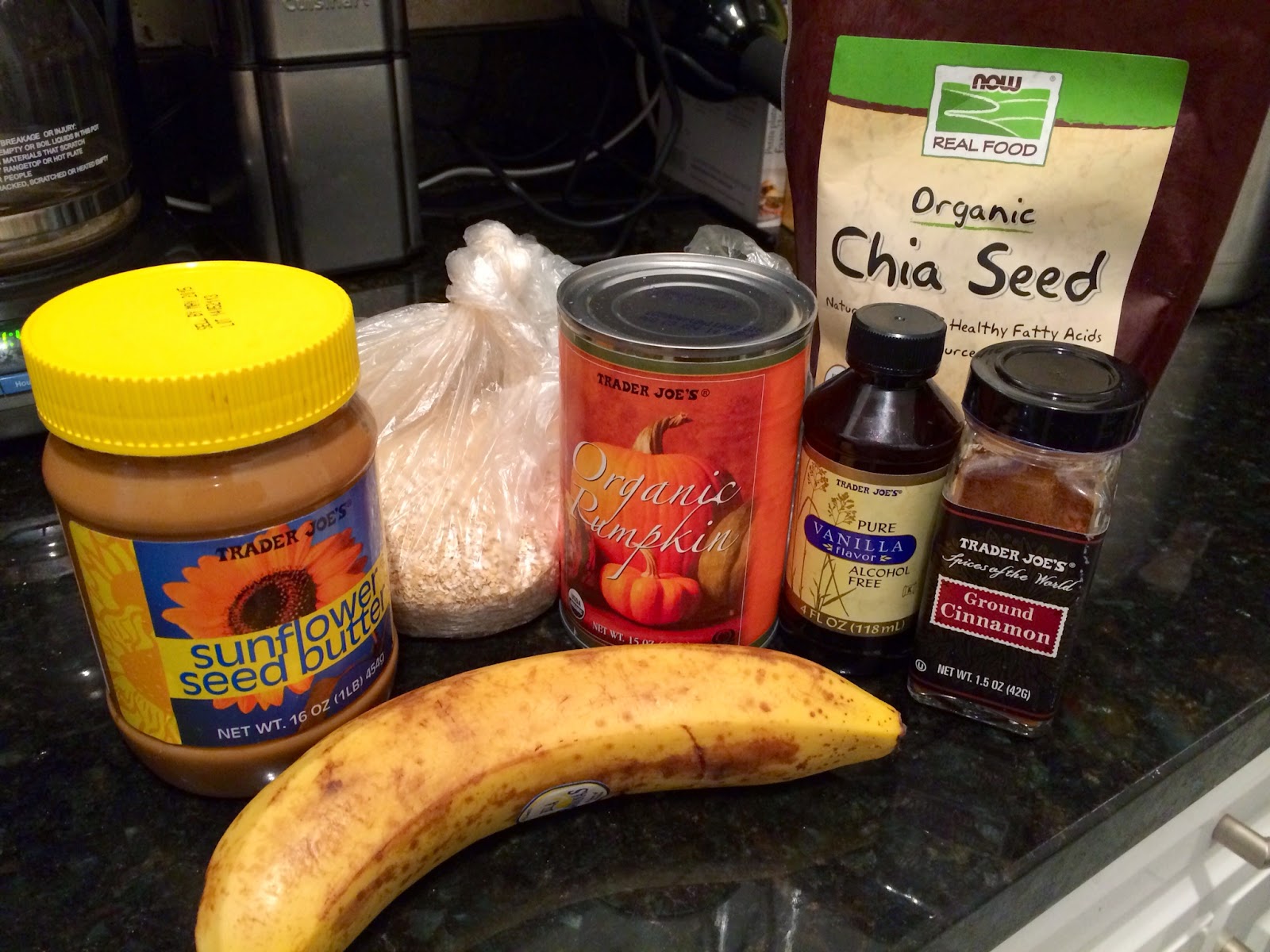 I'm one of those people who come fall, has multiple cans of pumpkin on hand and finds it neccessary to put pumpkin in everything.
And what better way to kick off pumpkin season than with a creamy bowl of pumpkin oats?
There is noting better than waking up on a chilly morning, pouring a fresh cup of coffee and then diving into a comforting, hot bowl of oatmeal. Well, except diving into a bowl of pumpkin oatmeal.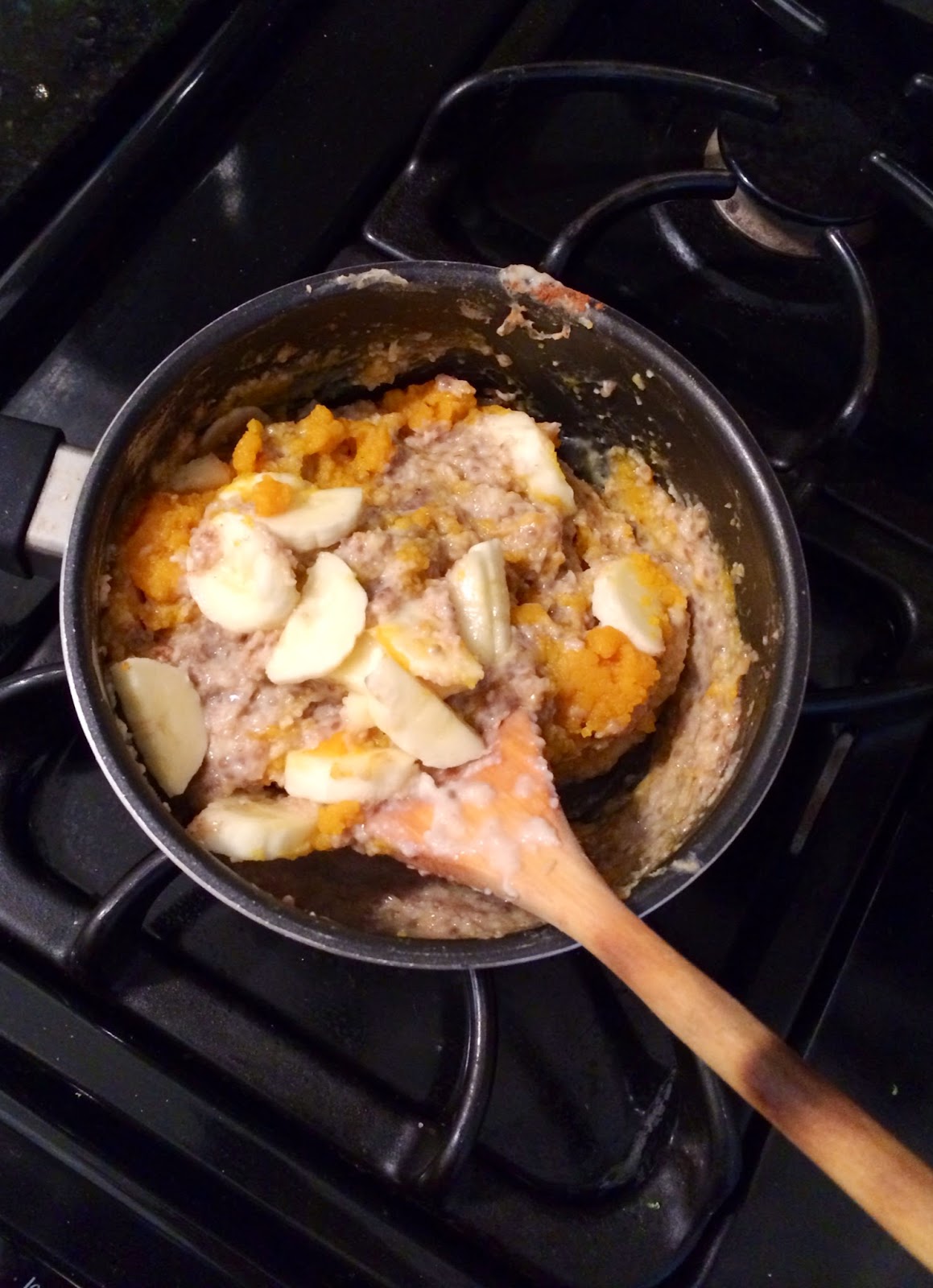 The pureed pumpkin give the oats so. much. volume. Whip in a banana  and cinnamon for sweetness and spice, then top with any nutbutter you want for delicious nutbutter flavor and healthy fats! And don't forgot the sea salt, it makes all the difference!
I'm on an oatbran kick since it gets creamier than oats, but beware- this stuff gets so voluminous! I buy mine at the Whole Foods bulkbins, but you could of course use regular rolled oats, quick oats or steel cut oats instead of oatbran. I think hot quinoa would be fabulous too.
I've eaten this breakfast the past 3 mornings and I'll probably eat it for the next 30 mornings. I hope you enjoy it too!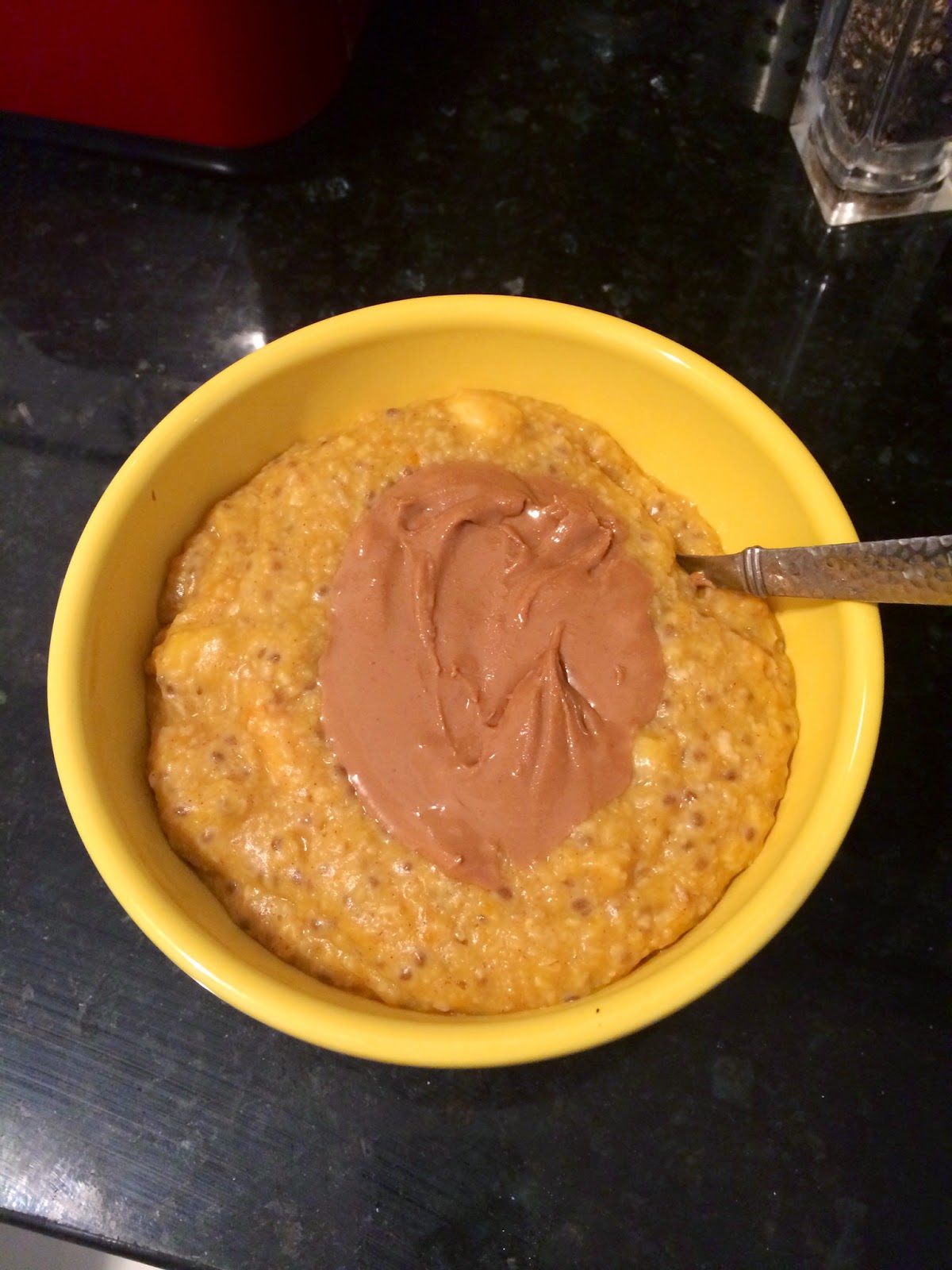 Creamy Pumpkin Oatmeal
1/2 cup oatbran
1 1/2 cups unsweetened almond milk
1/2 tablespoon chia seeds
splash of pure vanilla extract
1 teaspoon cinnamon
pinch of sea salt
1 ripe banana, sliced into thin discs
1/2 cup pure pumpkin puree
big scoop of your favorite nutbutter (I love sunbutter!)
Add everything except banana and pumpkin and nutbutter into a medium sauce out and cook over medium low heat until creamy and thick. Then add in the sliced banana and pumpkin and stir vigorously. Top with nutbutter and eat!