This weekend spent in Connecticut with people that I love so much was the perfect way to wrap up this first year in NYC. As I was walking back to my apartment from the train yesterday evening, all I could think about was how crazy wonderful these past 12 months have been. But most importantly, how good God has been in giving me these friends and community. My friend Katie invited us out to her mom's house in Connecticut and we spent the weekend totally unplugged- laying out on the beach, kayaking, grilling out, and staying up late around the fire soaking up the stillness that comes when you escape the noise of the city.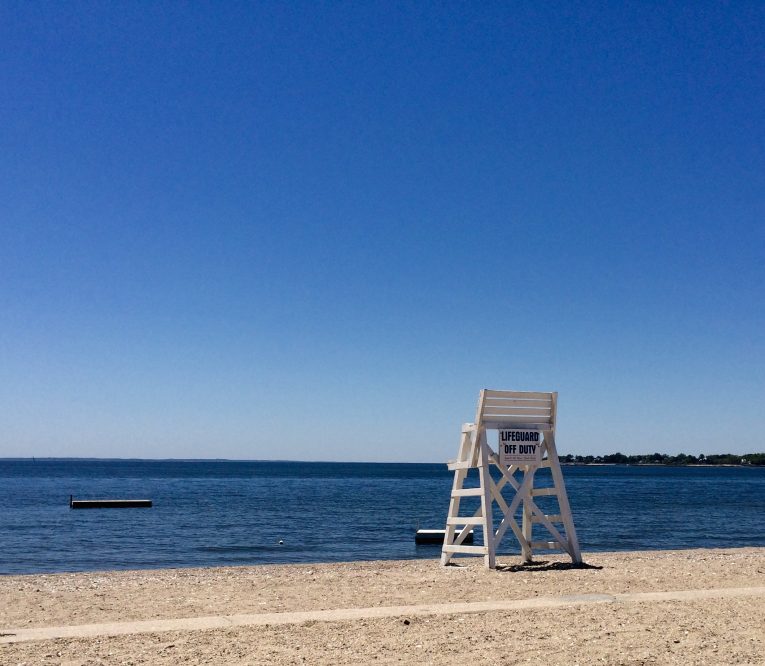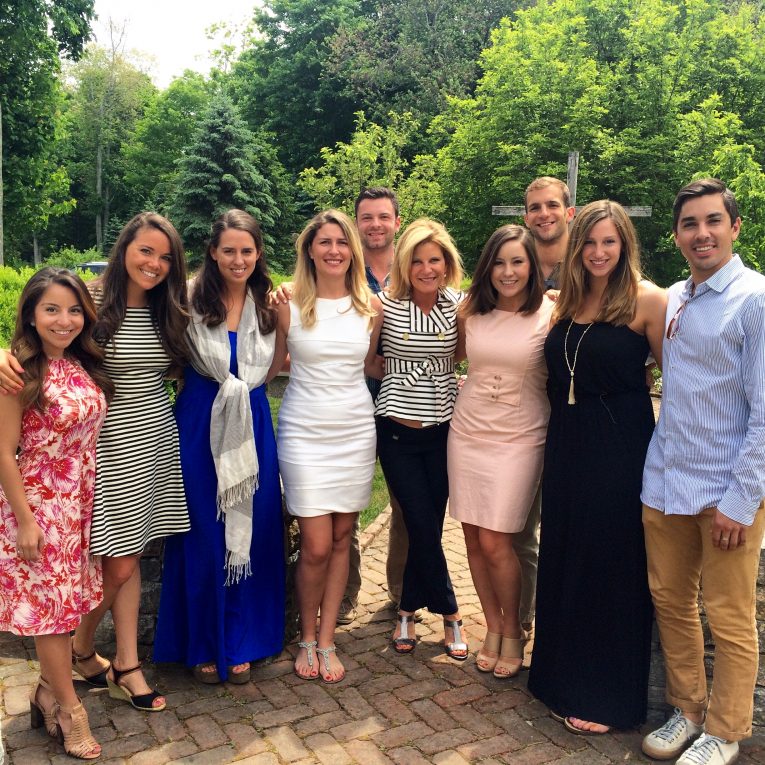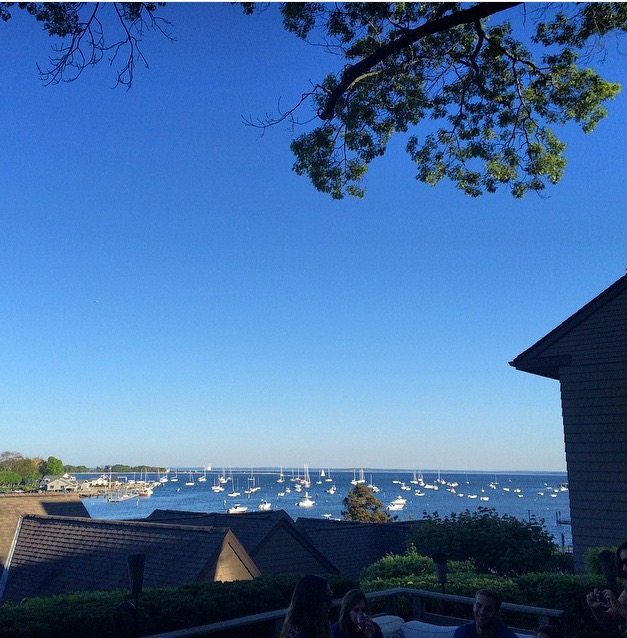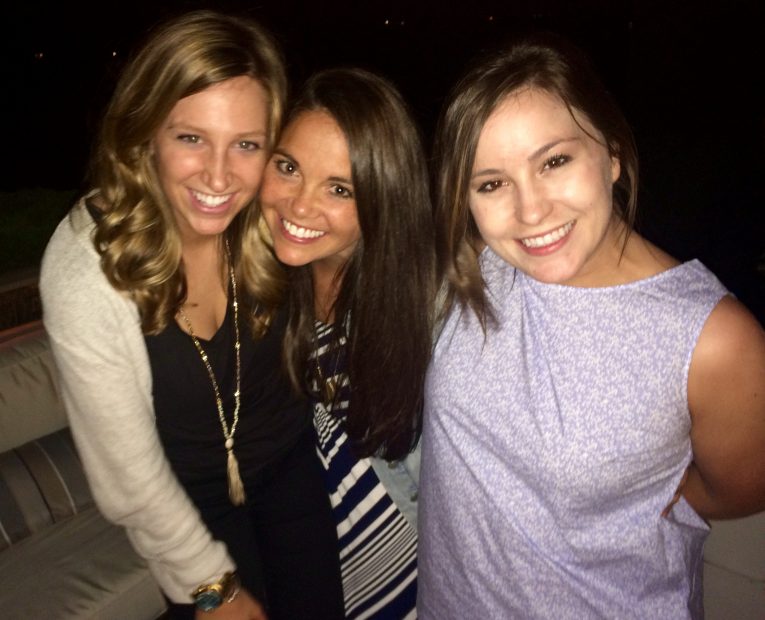 When I sold my car, quit my job, packed up my entire life into a rental car and drove to New York City one year ago, I cried for the first 2 hours of the drive. Like not just a couple tears, but weepy, ugly tears. Deep down, I knew I was driving in the direction God had pointed me, but my heart was a wreck about leaving Charlottesville. That sweet town shaped who had become at age 25. I did a lot, A LOT, of growing up there. I came in as a very lost, 22 year old just out of college and over the next 3 years I found Jesus, built friendships with women who will be in my wedding, had my heart broken, started Nutshell + this blog, and settled confidently into who I was created me to be. Charlottesville did, and always will hold a very special place in my heart.
So while my heart ached as I drove north, I had a lot of faith and trust in this new direction for my life. I didn't really know what the next few months and years would bring, but I knew I was right where I was suppose to be. But let me tell you, nobody tells you how hard adjusting to New York City can be. I was thrown into nursing school where we took 20 credits in 8 weeks over that first summer. It was fast and fierce and while I loved school and never for a second questioned becoming a nurse, it was really, really hard not having the close community I had back in Charlottesville and now being a plane ride away from my family. I loved the fast pace of the city and made friends fast, but nobody knew me.
That first semester last summer was one of the craziest seasons of my life. I was in class for 8 to 12 hours a day, in clinicals two days a week and still trying to keep Nutshell going, build a circle of friends and get connected and invested in a church. Guys, it was borderline insane. During the time, it was just my normal so I rolled with it and took it day by day, actually hour by hour, but looking back I would never want to do that summer again. We took Nursing Fundamentals, Advanced Physiology, Physical Assessment, Topics in Nursing, Science of Nursing and Pharmacology and learned a TON. Then we had a three week break and the fall started where we settled into our rotations and although we were still taking 20 credits, everything felt calmer. Instead of five classes, we were taking Advanced Pathophysiology and then our rotation lecture- so psychiatry, OB/GYN, community, med/surg or pediatrics. And throughout these five rotations I learned what I loved about nursing and what I didn't love so much.
I learned that while I love the therapeutic part of being an RD and nurse, I am not called be a psychiatric nurse. I saw the beautiful miracle of babies being born, worked with patients who are so different from myself but yet we are so similar, I saw children go through chemo, and cared for patients recovering from heart transplants and thoracic surgeries. Throughout those rotations I worked with such a broad range of patient populations. From patients and families at Cornell on the Upper East Side to St. Barnabas in the Bronx. And no matter what part of the city I was in, the needs of these patients were the same – to be cared for, listened to and loved well.
My clinical group became my nursing family. These six people loved me regardless and we took care of each other. Whether it was sharing study guides, making sure we were awake on time, bringing each other coffee, or wiping up tears- my heart loves these compassionate, big hearted, ecclectic group of people so much.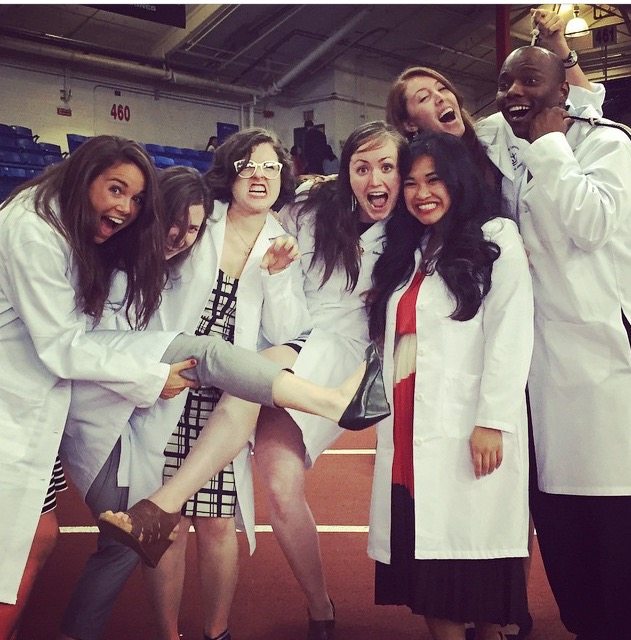 The last six weeks of school I spent working full time "as a nurse" at Mt. Sinai's Beth Israel down on the east side of Union Square in a respiratory step-down unit. I cared for patients who were very sick, and some of which were fighting for their lives. Watching patients going into respiratory arrest on a weekly basis impacted me more than I ever imagined. And seeing people so sick, dependent on ventilators and unable to talk, chew, or move anything but their fingers and toes gave me an entirely new perspective on what really matters in this life.
I don't really know how to articulate how grateful I feel for my health. For legs that move and can run miles, a heart that beats perfectly, lungs that fill with clean, oxygen rich air and everything else incredible my body can do. Who gives a hell about a pant size when you are blessed with the ability to run and walk, breath effortlessly and have a body free from cancer and disease. All that superficial preoccupation doesn't matter. It's actually such a waste of time and energy. Those six weeks not only shed refreshing light on what true health is, but those twelve hours shifts built my confidence in being an actual nurse. If I know anything after these past 12 months spent earning a BSN, it's that nursing is hard. And it's something that you grow in with experience and time and I'm so excited about that.
Outside of nursing, over the past five or six months I've settled into the rhythm of this city, an amazing community of friends that are family and a church that is home and now I can't imagine life looking any different. And while it hasn't been comfortable or easy or smooth, all the messiness and unknown has fostered such a rich year growing deeper in my faith, experiencing God's grace and seeing his abundant faithfulness.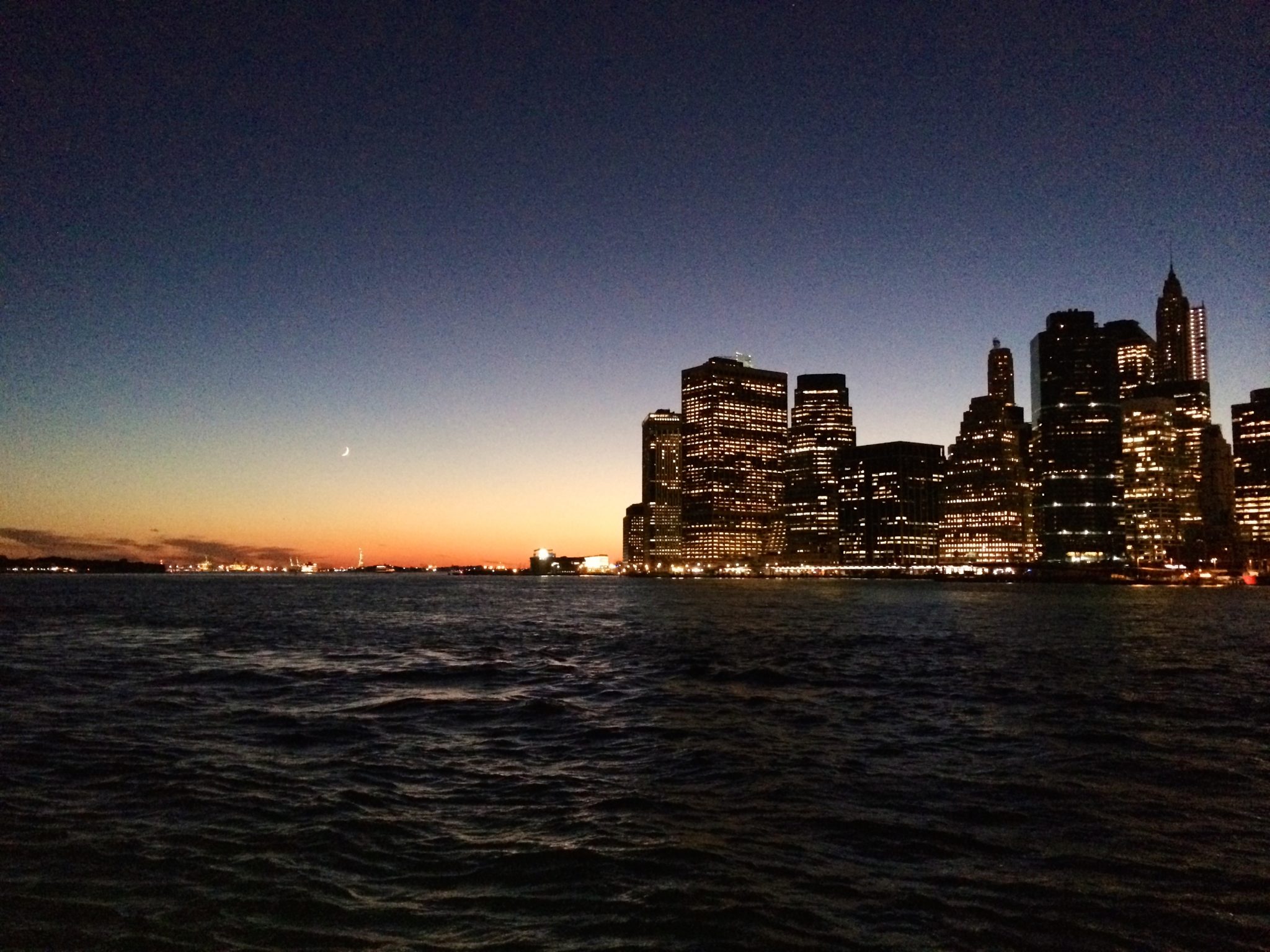 I wouldn't trade any day of this past year for anything. Exploring this city and meeting its people has opened my eyes to so much. Being a part of Columbia, surrounded by such brilliant and influential faculty and peers has shaped me into the nurse I hope to become. And being able to be a part of the most intimate, raw and real moments of people's lives is what I love most about nursing.
I'm still not sure how I got here, but when I'm running around Central Park on a sunny afternoon, looking out at the New York skyline lit up through the night, or walking through lively and dynamic Union Square on my way to the hospital – I breathe in deeply with a full heart and say, thankya Lord.