Good morning! How was your weekend?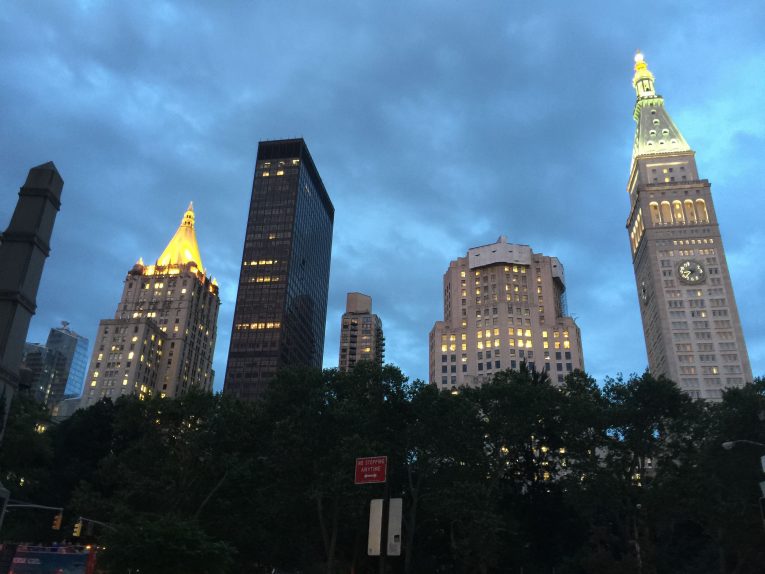 For the first time in what seems like forever I wasn't traveling, didn't have people in town, and didn't have birthdays or events to be at this weekend. It was awesome. Friday we grabbed dinner at Westville and then went to Gallow Green, a rooftop bar in Chelsea. Saturday I did Nutshell work, met with a friend to just hang and get ice cream and then saw Trainwreck [absolutely hilarious] and Sunday included a 12 mile long run, meeting some girlfriends for coffee, churching, and then dinner out with my friend Clare who just got engaged, but is now moving to Florida. All in all restful and just what I needed!
And because I haven't posted about food in a long time, I figured I'd give it to you all at once. Really though, I've had some requests to show more meals and such, so for now while blogging is a bit more sporadic, I thought I would do a weekly recap of eats. So I uploaded whatever I had on my phone and here is what was on there from the past week!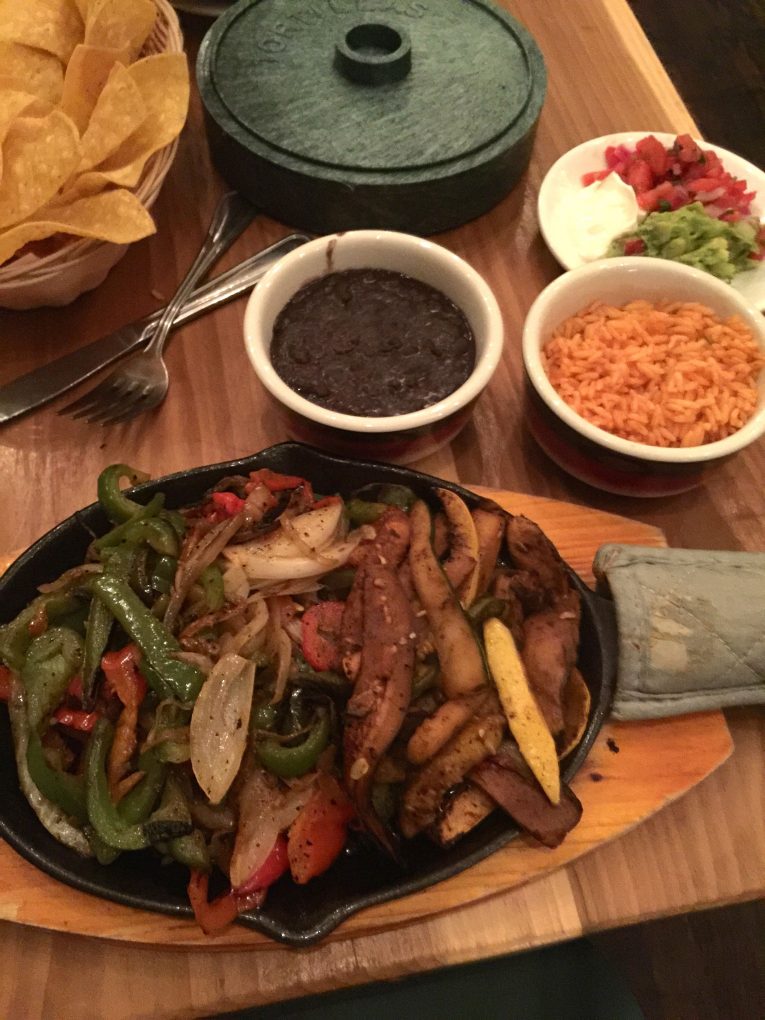 veggie fajitas at Javelina after church on Sunday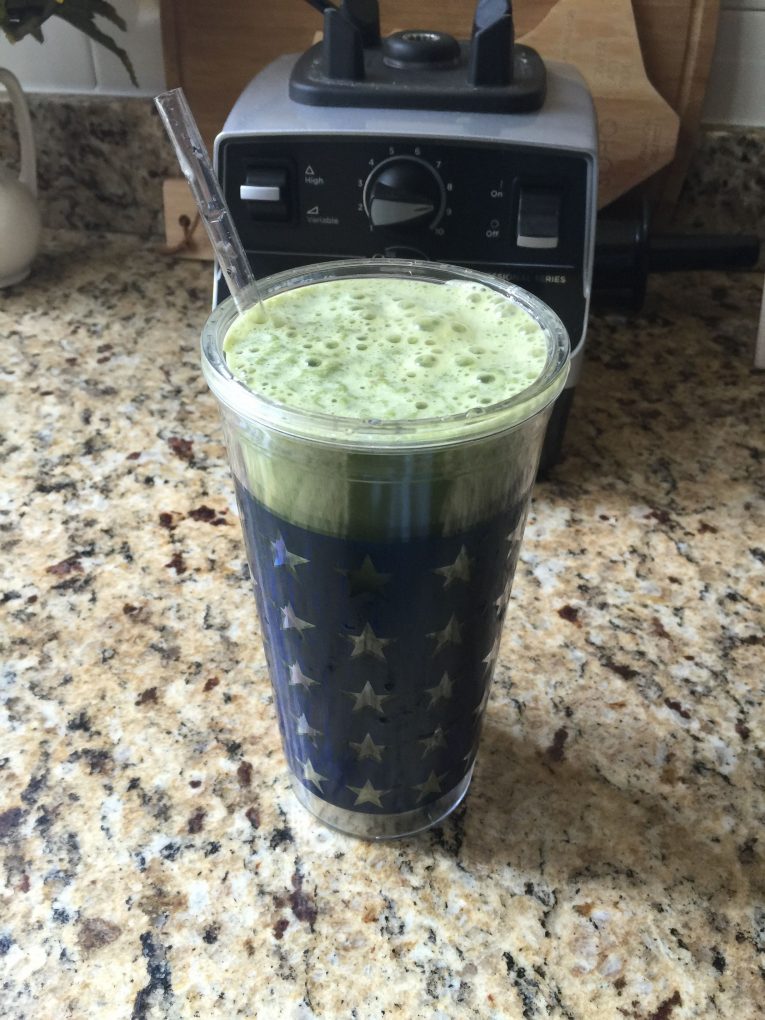 post long run green smoothie made with 1 scoop mocha Vega Sport [25% off bundles right now!], 1 frozen banana, 1 cup frozen spinach and 1 cup almond milk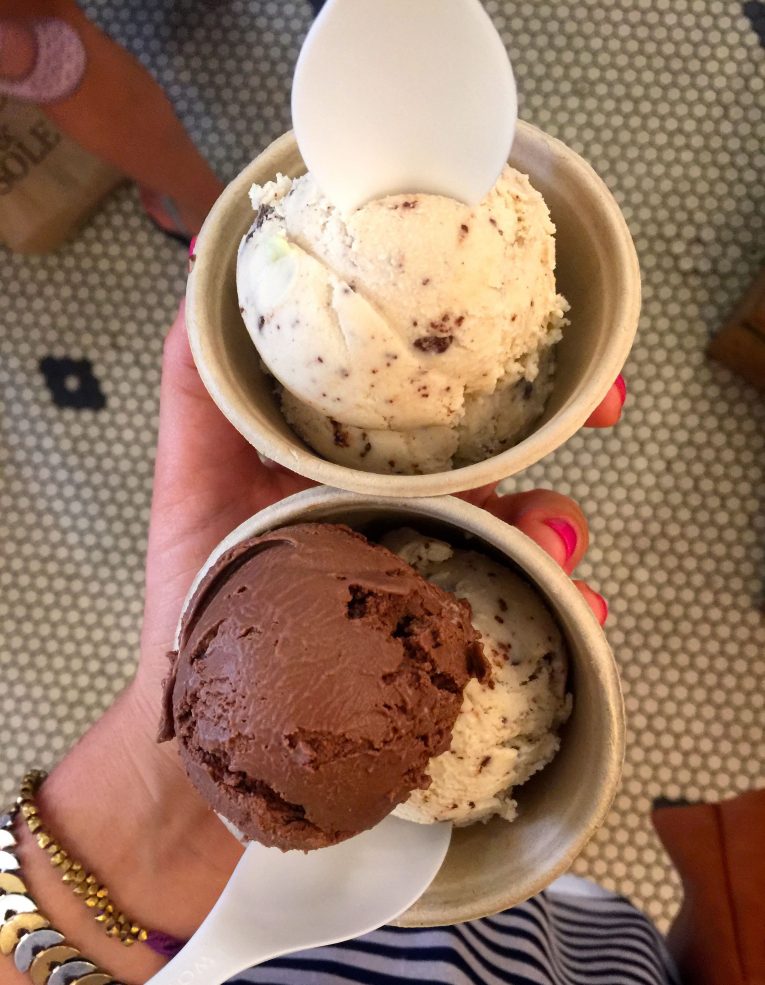 lots of ice cream.
Saturday afternoon was vegan chocolate and peanut butter chip at Van Leeuwan's and Friday night was froyo at 16 Handles to crush a late night craving…because it's always about the toppings.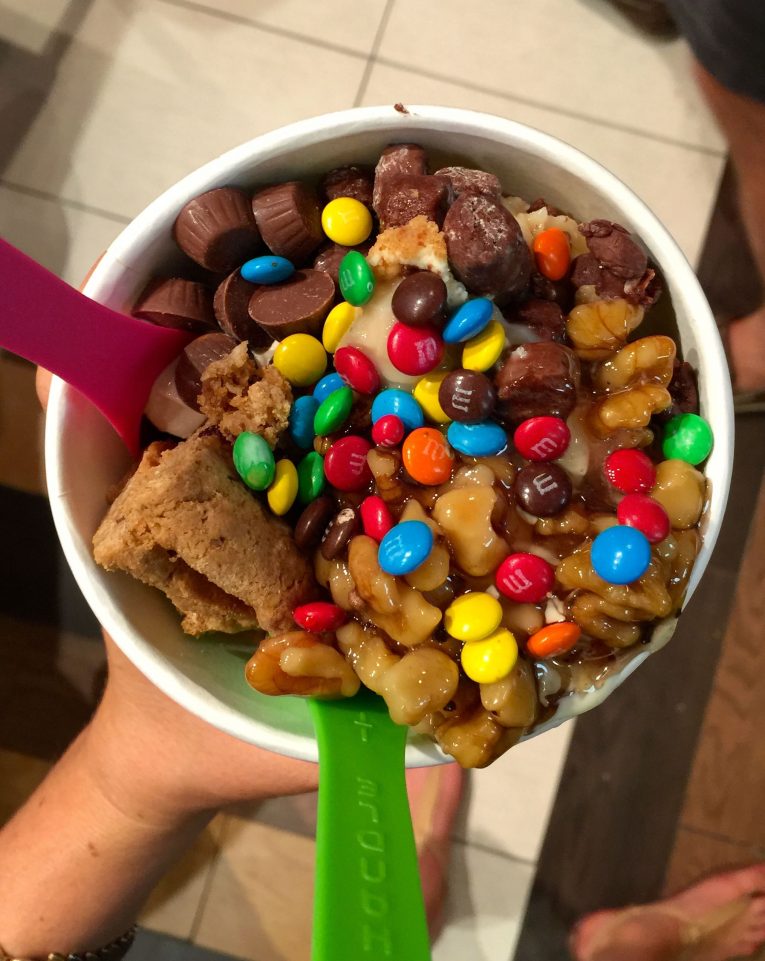 dinner on Friday night at Westville we got some sort of Asian brussel sprouts, a steak sandwich and a Cobb salad which was awesome- all about the avocado.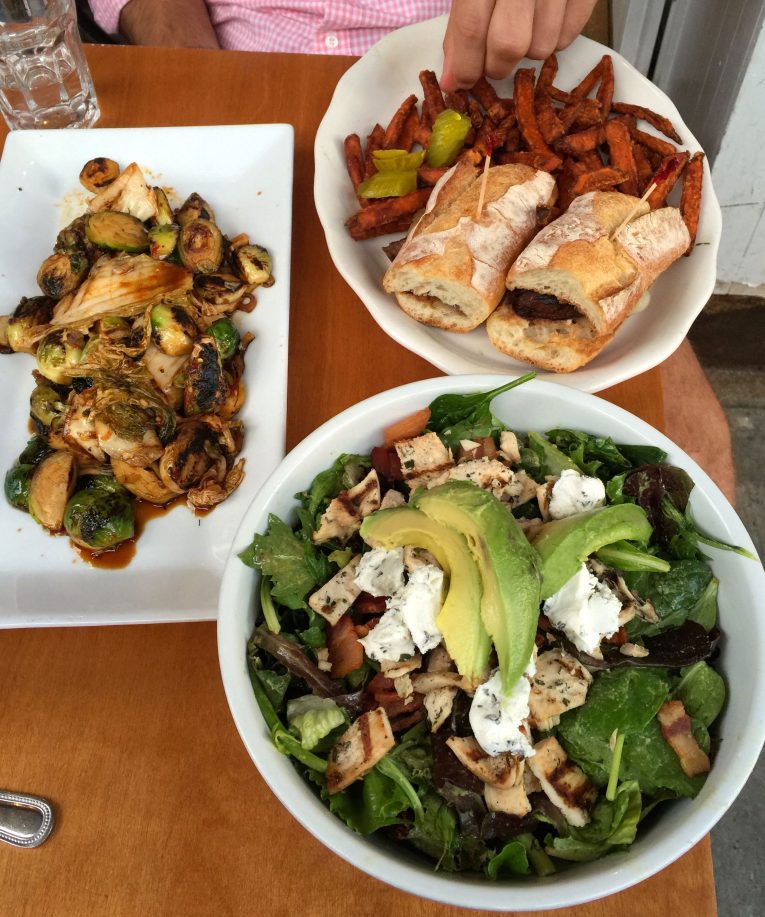 Friday morning I grabbed breakfast with my friend Jena at Hu Kitchen– this was two fried eggs, sweet potato hash, and sautéed veg. I'm not a savory breakfast person but this hits the spot every time. If you're in NYC and are into health food, go here.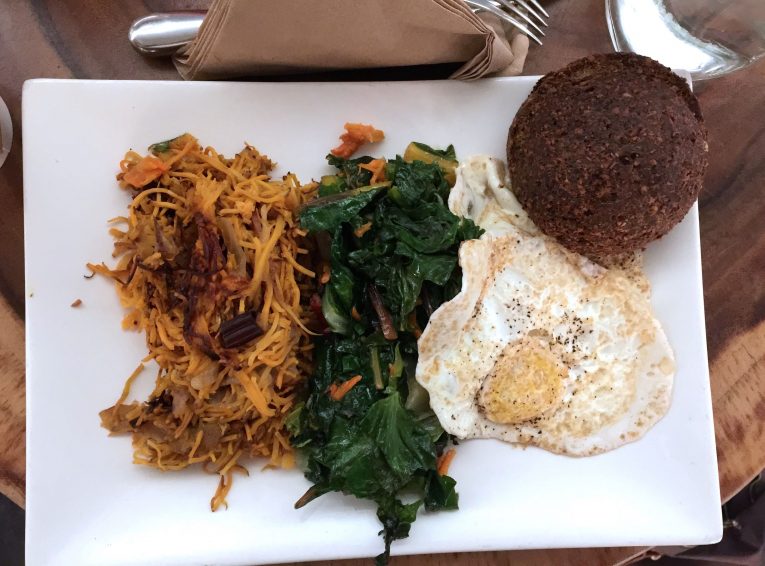 More ice cream. This was Thursday afternoon at DF Mavens, blueberry cookie and key lime pie coconut milk ice cream. Swooooon. Both this place and Van Leeuwan's are right down street from my apartment in the East Village and I am not mad about it.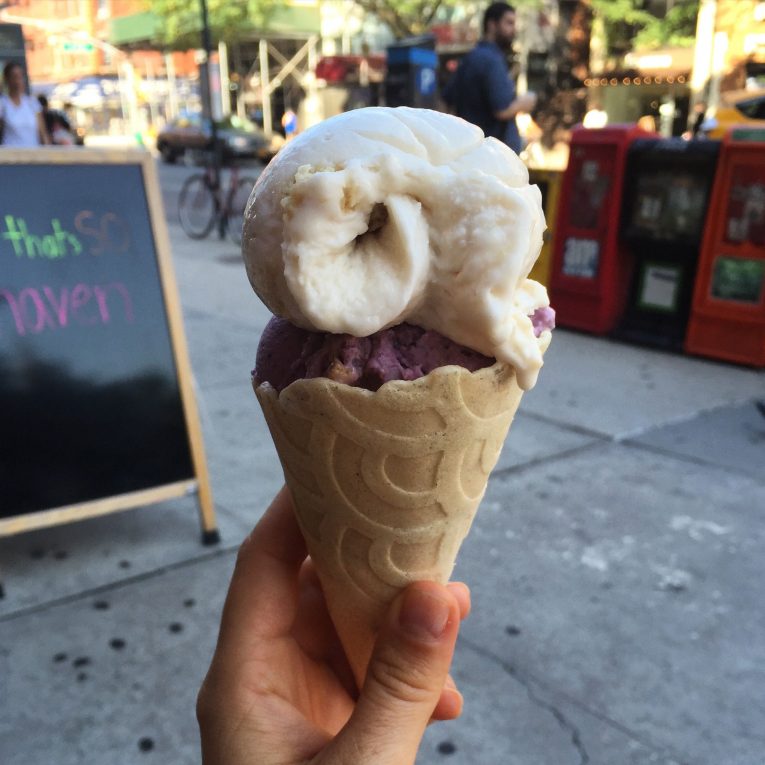 I cooked at home one night. Two fried eggs + sautéed veg with lots of Sriracha and sweet potato hash.
Simple, good, and does the job.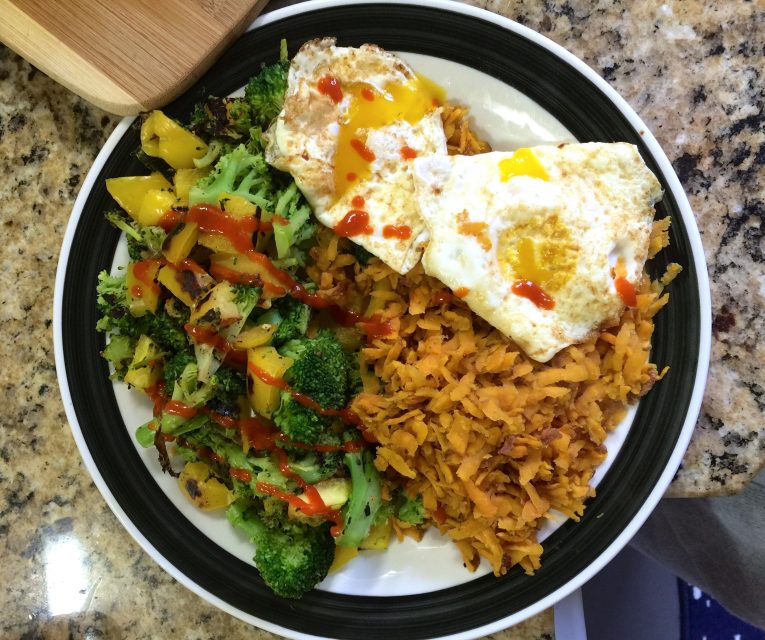 Nick cooked dinner last Saturday and make ahhhmazing salmon, brussel sprouts with walnuts, grapes and a fig yogurt mint sauce, and mediterranean eggplant. I died.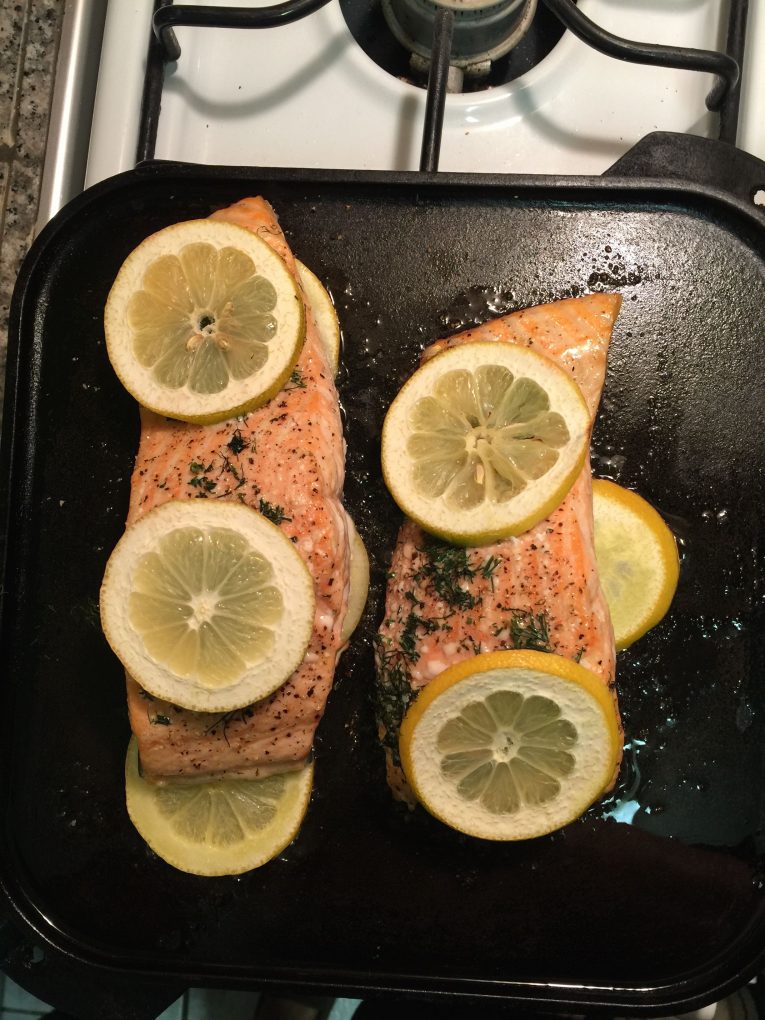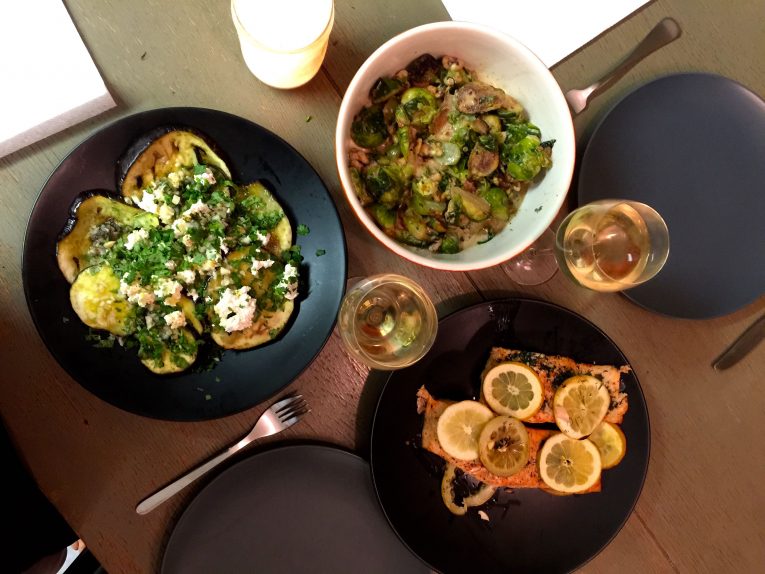 When Jess was in town from Charlottesville last weekend we were at Westville again and I got the quinoa artichoke burger + fries and an unpictured arugula salad. All supahh tasty.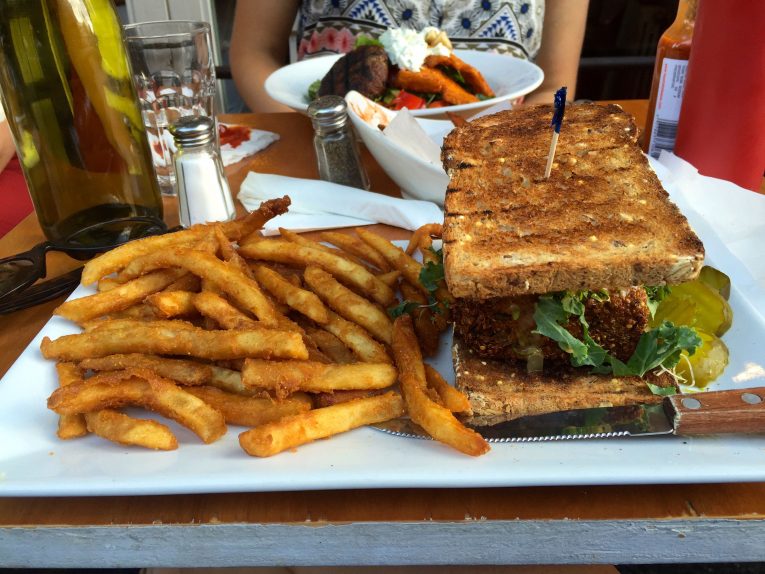 Lunch on Thursday afternoon included this salad with roasted brussel sprouts, tomatoes and pepper drizzled with olive oil along with a hummus + veg sandwich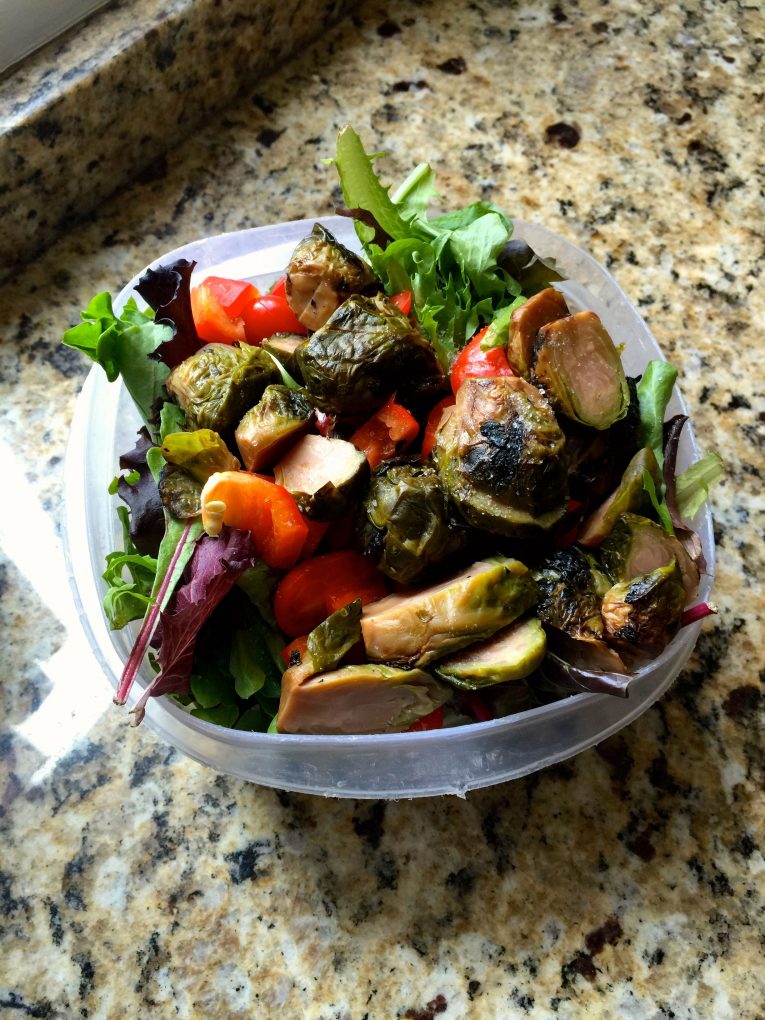 And lastly, breakfast with my friend Amanda at Penelope. Spinach, mushroom and goat cheese omelette with home fries that were all sorts of fresh + perfect and some toast. With lots of coffee.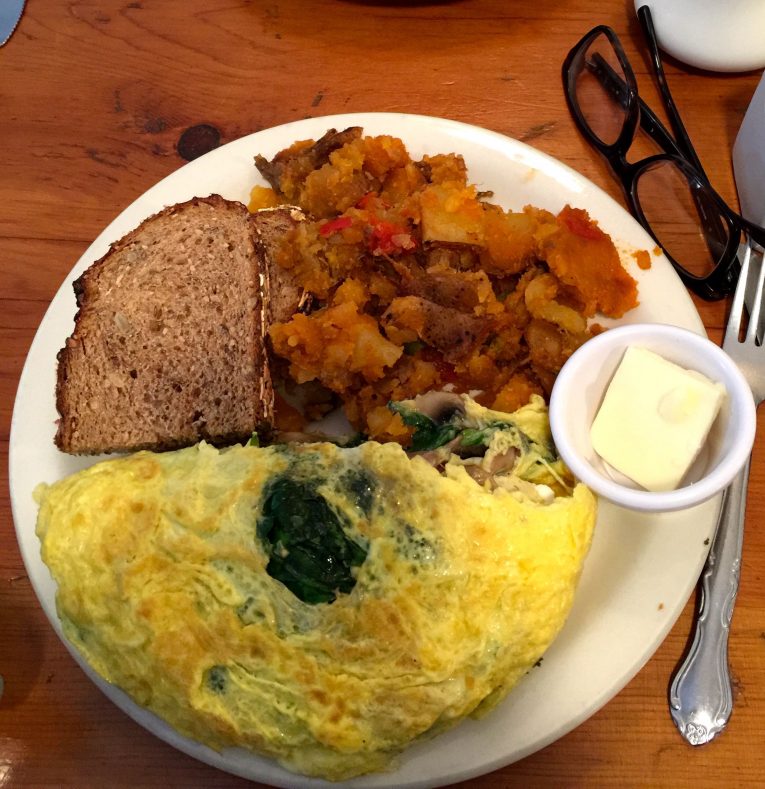 Have a fabulous week and eat something good.