I shared some eats on Wednesday and today Crystal is sharing a behind the scenes look at what she eats in a week – go follow her on instagram for more inspiration, strategies and tools!
Sharing meals, especially weekly eats, can be tricky as a non-diet dietitian.  On the one hand, I feel like it can be helpful to give ideas and show that we don't just eat vegetables and fruit.  On the other hand, it might make you feel like your meals have to look exactly like the ones you see on Instagram and blogs. Especially if black and white thinking is something you struggle with.
I love how Robyn normalizes snacks and meals. She shows that while RDs do eat a wide variety of foods, we also eat portions that will sustain and satisfy rather than leaving us feeling hungry and wanting more.
Social media can portray a skewed version of "healthy" meals (aka small/unrealistic portions or 100% "clean eating") that can do more harm than good sometimes. I wanted to join in and show that eating does not need to be complicated or perfect. The goal is to nourish your body appropriately.
You'll often see us recommending a combination of protein, fats, and carbohydrates at each meal.  Of course this isn't a hard and fast rule (life happens!) but it makes sense from a nutritional and satisfaction standpoint.  These three macronutrients complement each other and ensure we meet our energy needs throughout the day.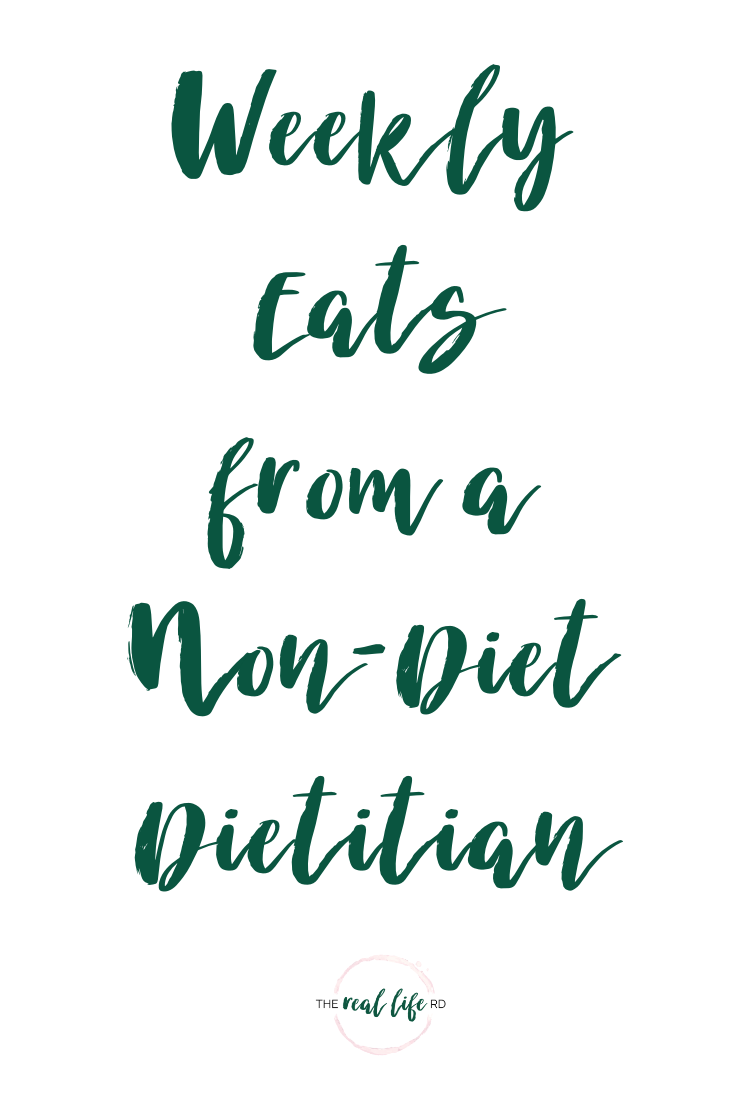 Breakfasts
Since I'm currently working from home I'm pretty lucky in terms of not having to plan too much.  I tend to stick to the same types of foods for breakfast but I often switch up the flavors.
One of my favorite things right now is to buy different types of bread and then top it with whatever I'm in the mood for.  My favorite right now? Baby Spinach, Onion & Garlic Ciabatta by When Pigs Fly. It is SO good.  Here it shown above with spreadable onion & chive cream cheese and sautéed mushrooms and spinach. I also had another piece of whole grain bread topped with peanut butter and honey.  I'm a BIG fan of sweet and savory so almost all of my meals fit that flavor profile.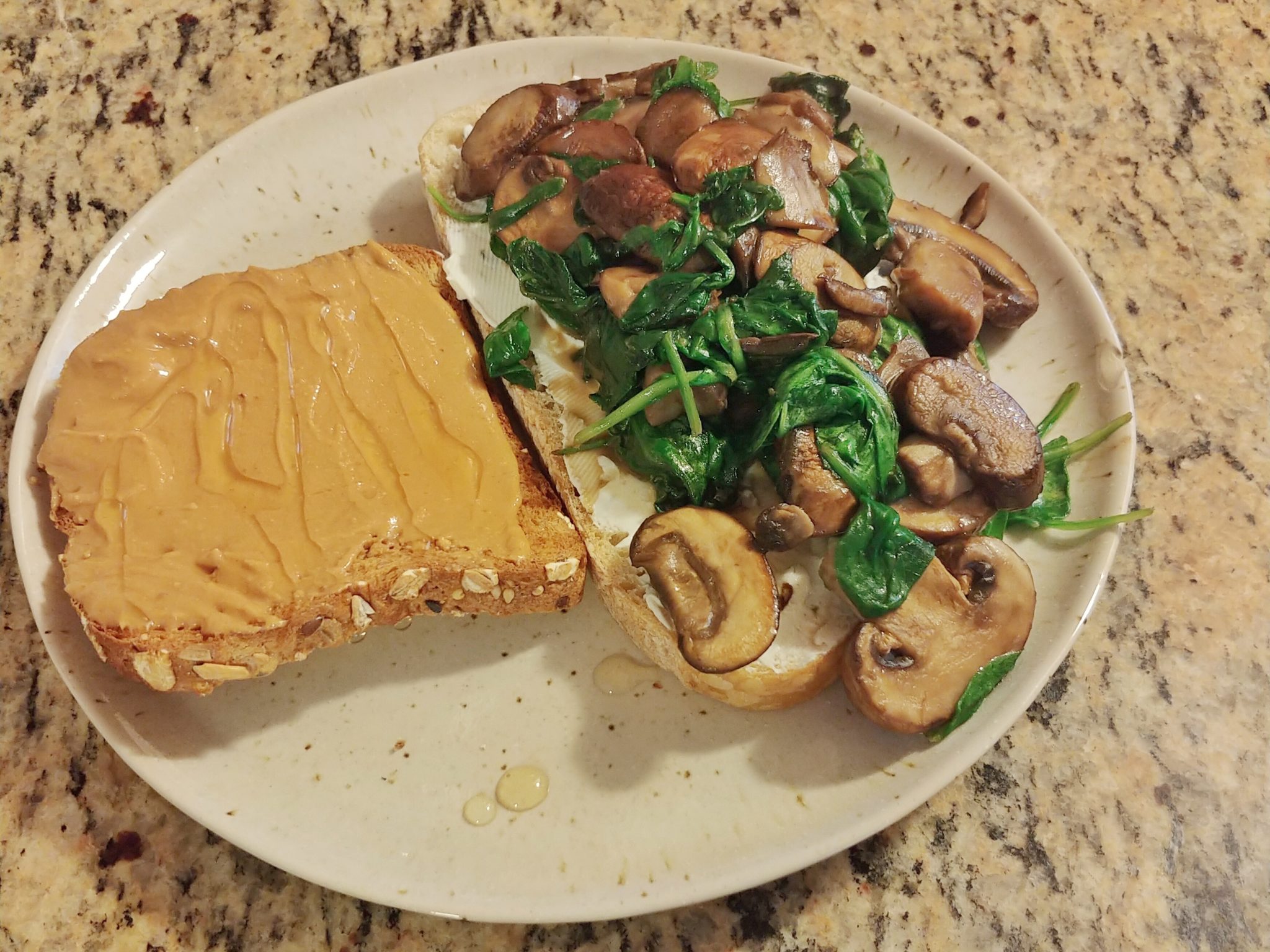 Shown below is my beloved ciabatta with cream cheese,  fried eggs, and a side of turkey bacon. Most turkey bacon is not so great in terms of flavor and texture but I love this brand, Jones, that I get at Market Basket. You could have yours with regular or veggie bacon, whatever your taste buds (not diet culture) prefer.  This was one of the best breakfasts I've had.
Greek yogurt paired with some kind of fruit is another go-to for me. I love to use frozen fruit because it's cheaper and I don't have to worry about it going bad. Strawberries, blueberries, raspberries, and cherries are always on hand! I put some of the fruit in a bowl and defrost it for about 30 seconds. Next, I add full fat Greek yogurt and toppings. I always choose whole fat because the macronutrient ratio supports satisfaction. Lately, I've been loving Teddie's peanut butter (THE best) and chocolate hummus.
When I was working or in school and had to bring breakfast, I typically had two go-to options: yogurt made the night before or overnight oats.  My favorite oats are made with strawberries or cherries, peanut butter, milk, chia seeds, and chocolate chips.  If I'm making them hot at home I'll do some kind of sweet and savory combo like blueberries with turkey bacon. Another favorite of mine is chicken sausage, brown sugar, cinnamon, and maple syrup.  I suppose you could always make that or something similar the night before and just reheat it at work!
If I was in a rush or didn't prepare something, I might throw together a random combination of things. Below are some of the things I might combine and grab on the way out the door!
Larabar (I really like these because the texture is usually chewy but also has a crunch to it)
Fruit I have on hand
Peanut butter and toast
Cheese stick with more nuts
Most places of employment have a toaster so toast with nut butter is a great easy breakfast option. I also love the travel packs of guacamole you can buy. The Wholly brand is a favorite of mine! Either guacamole or avocado is perfect to bring to work and put on toast or use as a dip for veggies, chips, crackers.
Lunch/Dinner
Most of my lunches are leftovers from the night before and I typically combine them together.  Since it's just my husband and I, I make full recipes instead of "recipes for two" and then save any leftovers for the next day. I still do this even when I work from home! That way I don't have to think too much in the middle of the day when I'm trying to get work or errands done.
The salad below wasn't leftovers. I had just bought fresh strawberries and was craving this combo! If I am going to eat a salad, it needs to be substantial. It will typically have some kind of nuts, cheese, or something else to make it "fun" like these bread cubes I made from ciabatta.
Shown below is spinach, diced strawberries, bread cubes, turkey bacon, feta cheese, and ranch dressing.  Delish and so easy! I made this again later in the week because it was so good.  Another thing I like to do is take leftover pizza and dice it up so it's like cheesy breadcrumbs and make "pizza salad." Usually I'll mix it with spinach, shredded carrot, nuts, and dressing.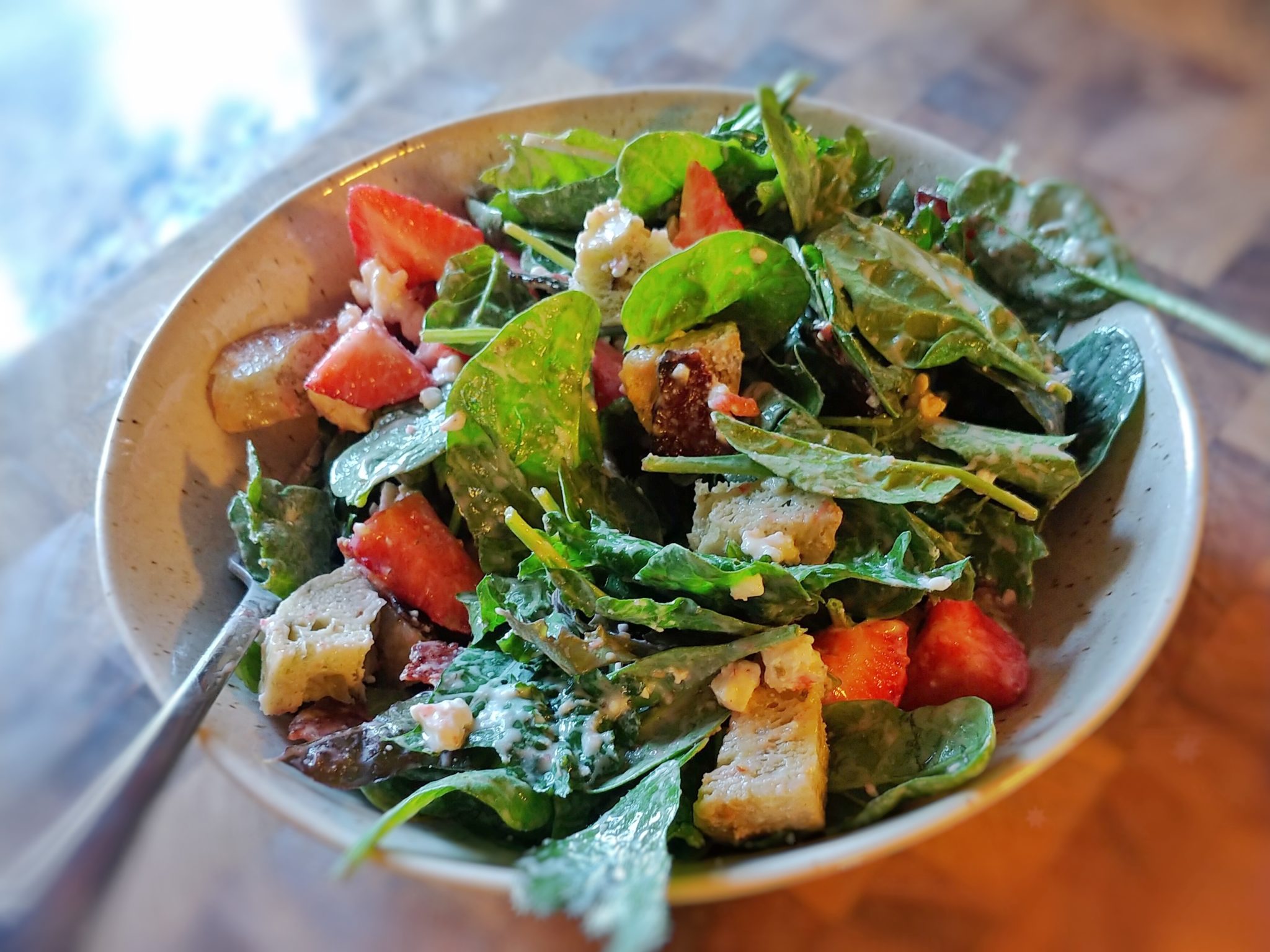 This is the pizza mentioned above. We almost always order pizza once a week.  I love this one with fried eggplant and ricotta cheese.  No, I didn't pair it with a salad for dinner because while veggies are nourishing, you don't need to have veggies at every meal.
I usually do a combo of homemade, part-homemade (Sandra Lee style, ever watch her on Food Network?!), or take-out. Below is one of the "fancier" meals I made this week.  My father dropped off a bunch of tomatoes, squash, and eggplant from his garden so I made this veggie lasagna.  It was super simple.
Veggie Lasagna Recipe
For the sauce, simmer garlic and onions in a generous amount of olive oil. Add the diced tomatoes and simmer for about 30-45 minutes after seasoning with salt and pepper. If I have some cheese rind I might have thrown that in too! While that cooked, I sliced the squash and eggplant lengthwise, brushed them with olive oil, and seared them on a grill pan. Then I layered the sauce, veggies, and cheese. The top is a combo of melted butter, panko, and cheese. I cooked this in the oven on 375 for about 30 minutes. Then I put the broiler on low for 10 minutes to get the top crispy.  There were leftovers so the next day I had it with a big piece of bread for lunch.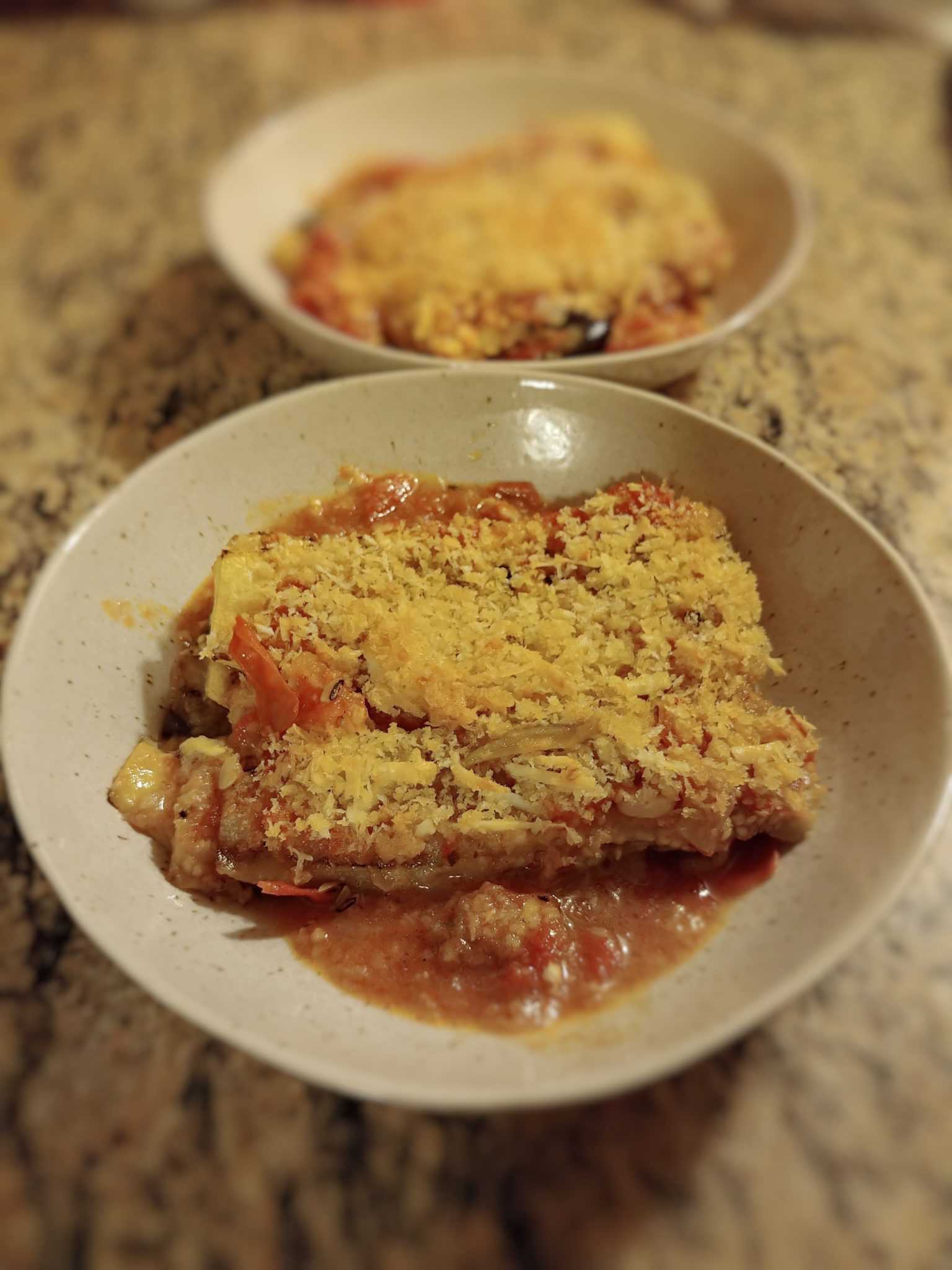 I love quesadillas because they are super easy to make and you can use pretty much anything as a filling.  My favorite fillings are veggies and cheese.  This one is sautéed mushrooms, black beans, and cheese served with guacamole and salsa. The filling is sautéed with some spices like paprika, cumin, oregano, garlic, onion, salt, and pepper in olive oil.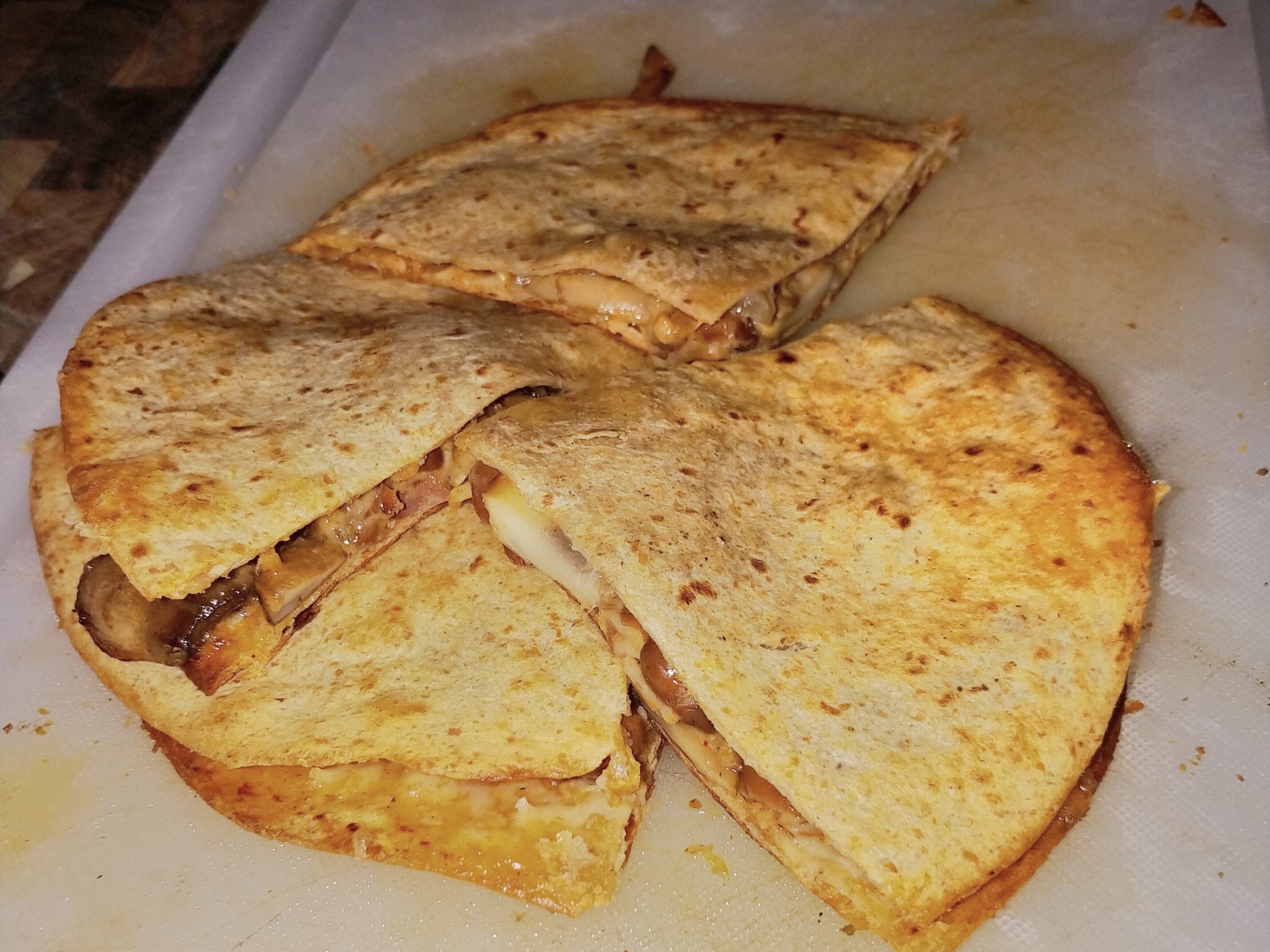 Here's another Sandra-Lee meal.  This one is store bought quahogs (stuffed clams) and roasted broccoli with honey mustard for dipping.  Another version of this might be the broccoli or roasted potatoes with chicken sausages.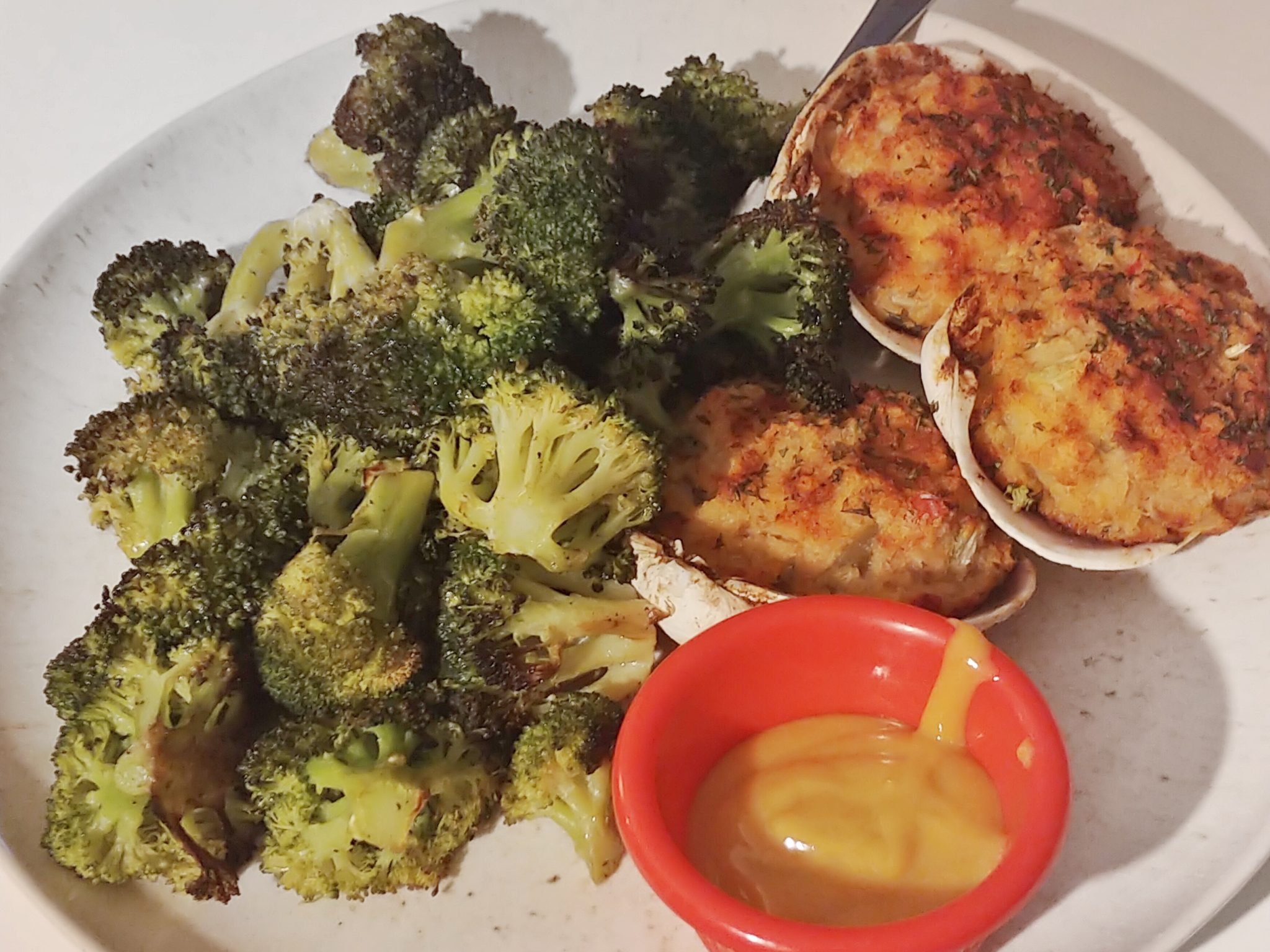 This week was my 5-year wedding anniversary so we went out for dinner Saturday to The Poynt in Newburyport. I highly recommend it if you go to the area because everything was delicious! We got crab Rangoon sushi and lobster stew to share and then I had the toasted ricotta gnocchi as my meal. It was AMAZING. Here's the gnocchi below.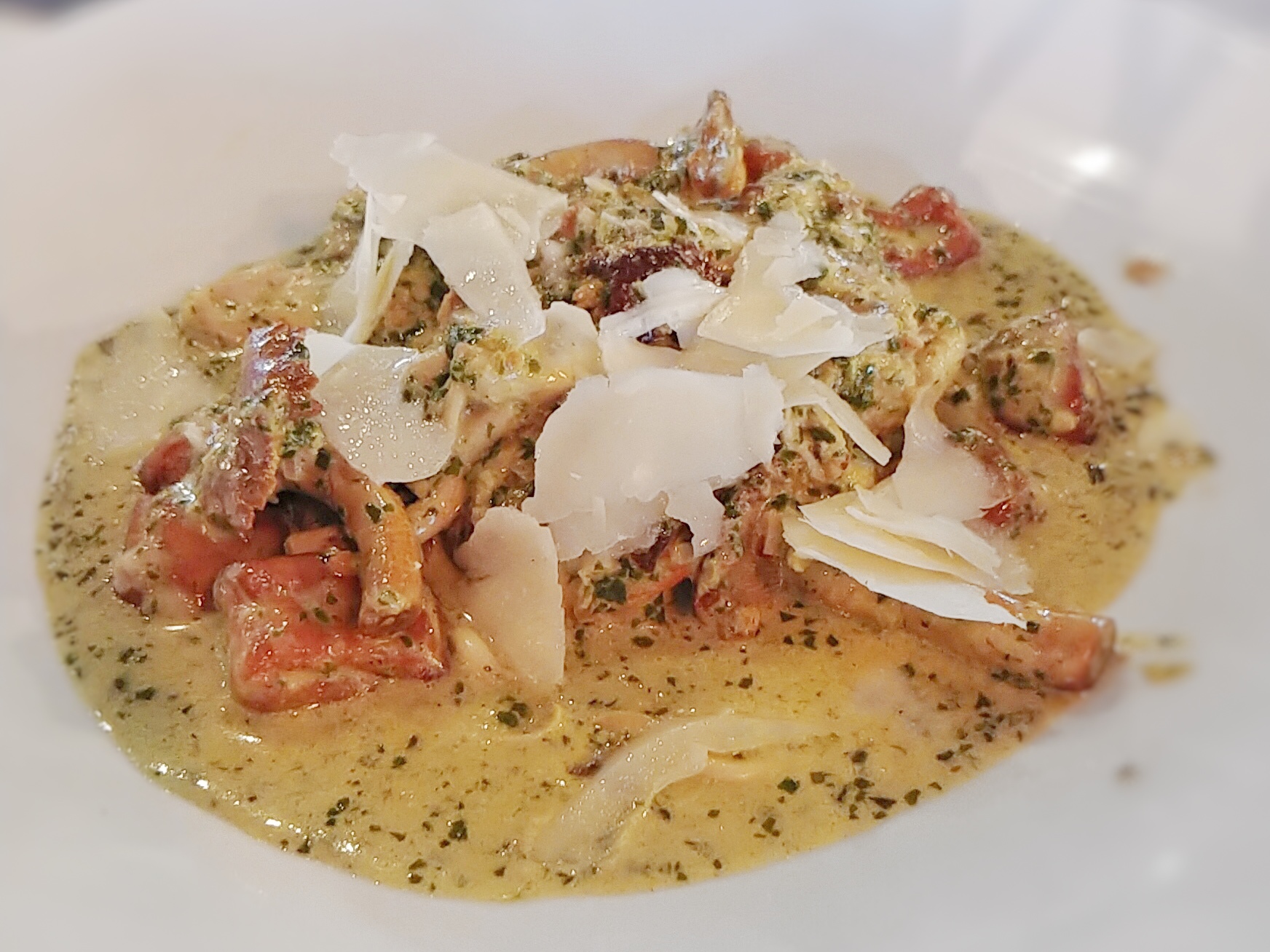 Desserts
We also picked up lemon raspberry and strawberry shortcake cakes at a local bakery! We shared those at home with some pistachio ice cream. (:
Sometimes I like having something sweet after dinner, but it depends on the day. Typically, I'm not actually hungry after dinner, I just feel like having something. I think that's a part of normal, intuitive eating.  It varies, but I really like having ice cream in the summer or some kind of chocolate.  Below is dark chocolate with olive oil and sea salt! I had this combo on our honeymoon to Napa at a wine tasting and it is to die for.  My other favorite chocolate is salted caramel.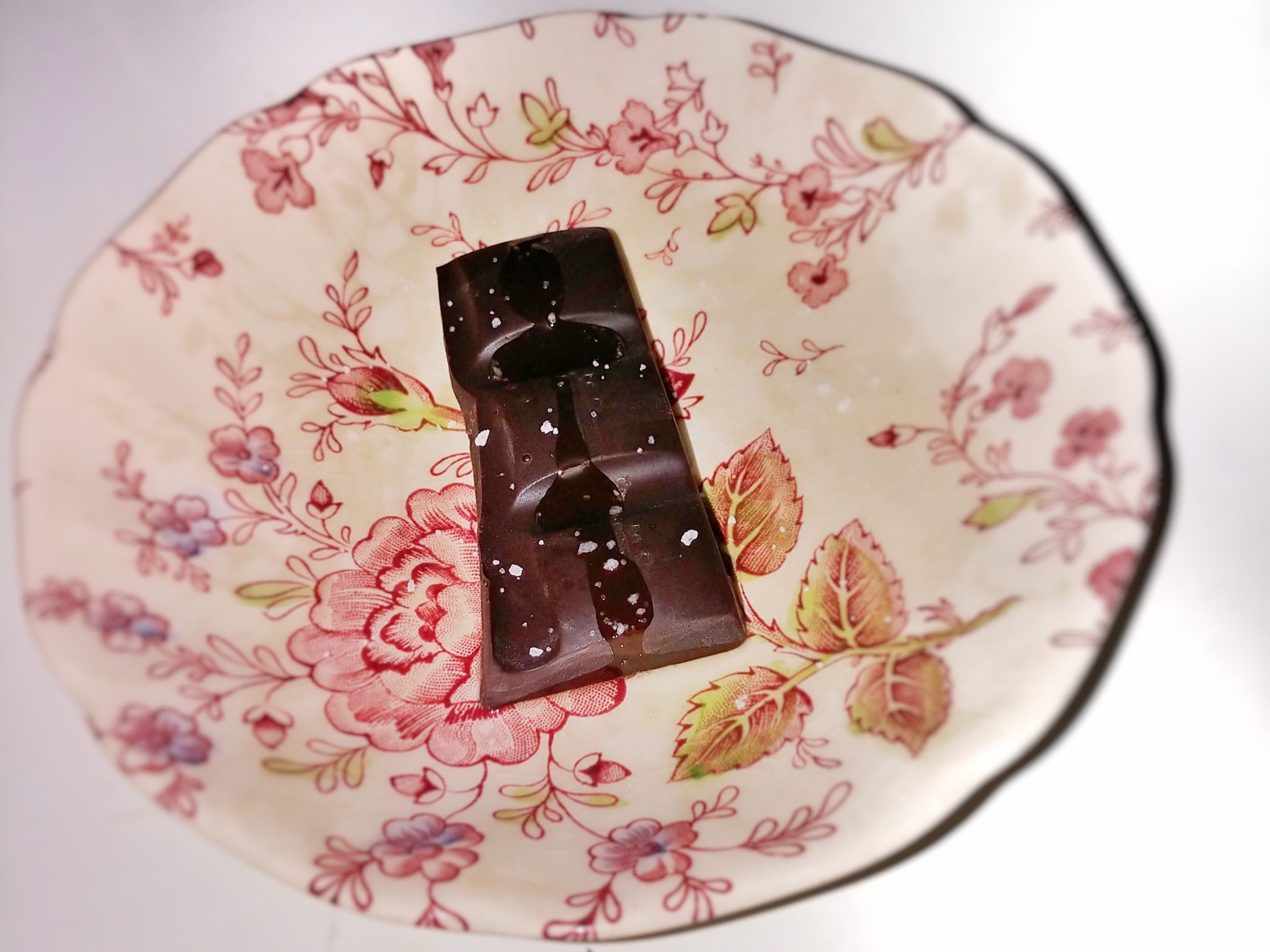 I picked up these cookies to try and they were pretty good!  The bake time was 13-17 minutes and they got a little crispy at 17 so next time I'll try 15 minutes. I like them with a little crunch on the outside but soft inside.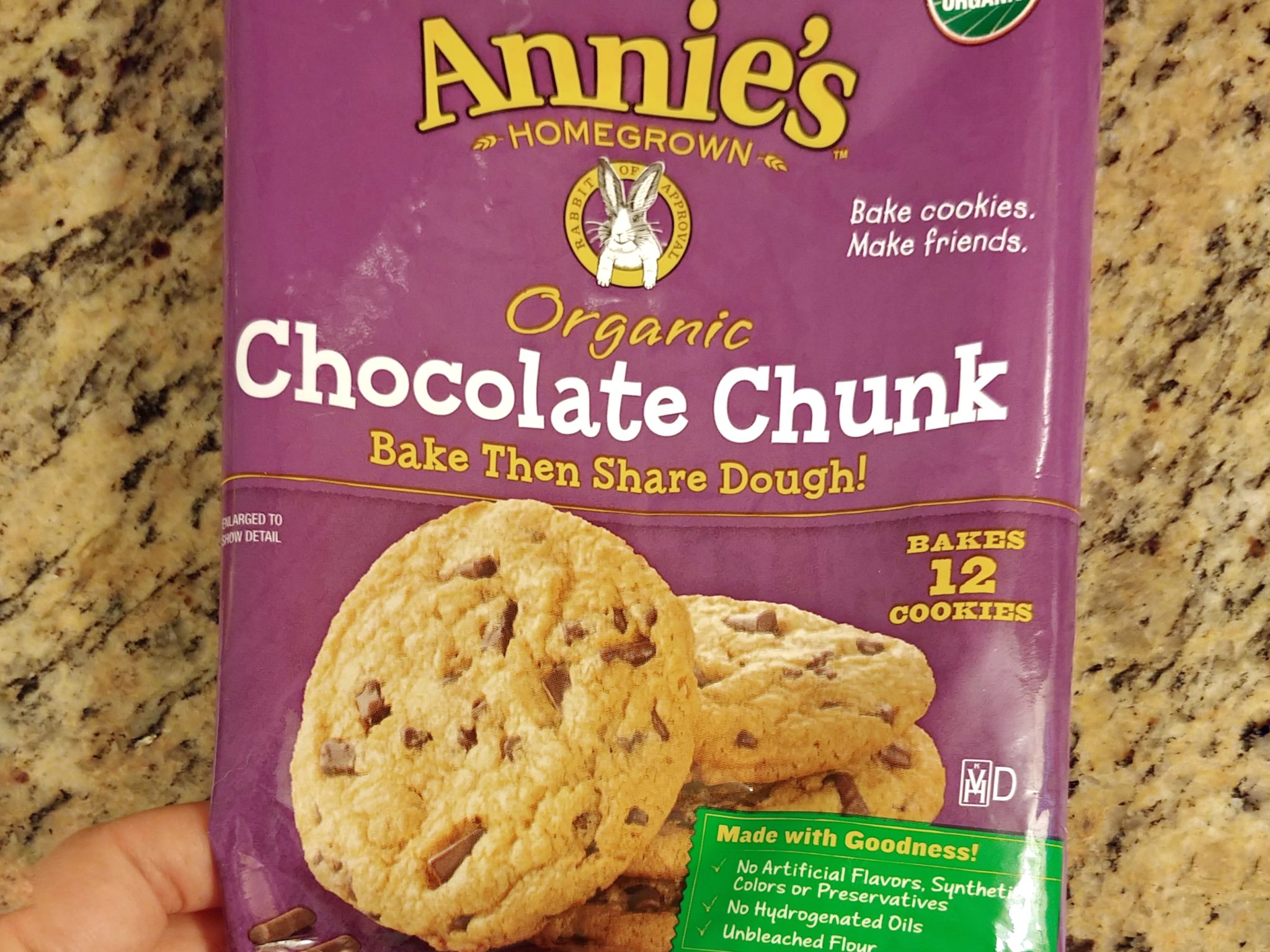 More Lunch and Dinner!
This curry below is another super easy dish that I make frequently. I just use whatever vegetables we have on hand.  Essentially, all you have to do is heat coconut oil in a large soup pan, add veggies and curry seasoning, and cook until veggies are cooked through.  Stir in full fat coconut milk (in the can) and simmer until heated through, you can also keep it on low for about 30 minutes to let the flavors marinade.  Shown here made with cauliflower, crispy tofu, cashews, and yellow raisins.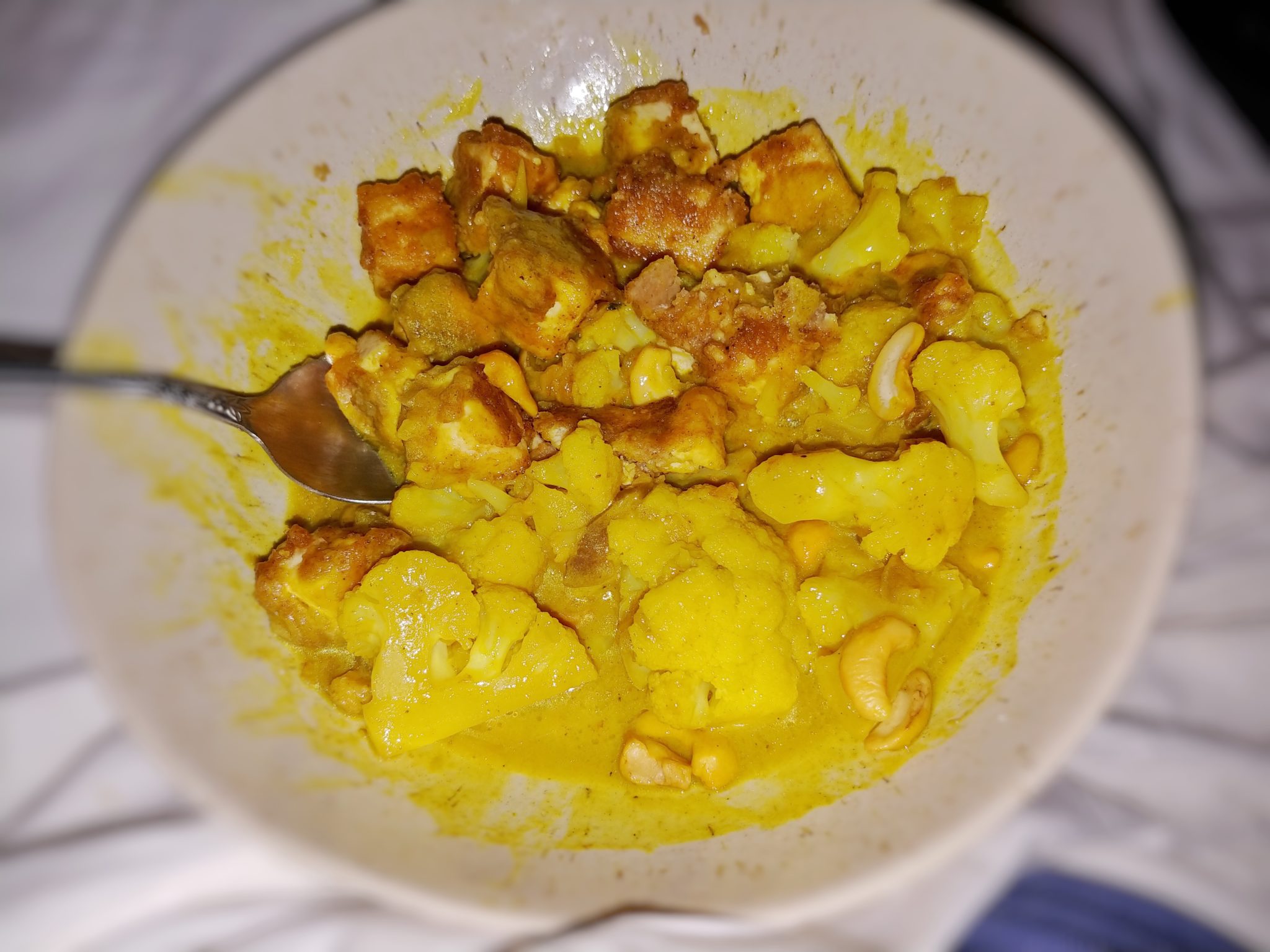 Another go-to that I love and is so simple is tortellini or ravioli that I will buy and then serve with a 30 minute sauce like the one I mentioned above.  Below I added a can of pinto beans to make it kinda like a pasta e fagioli.  My father also dropped off a ton of basil so I made a pesto to put on top.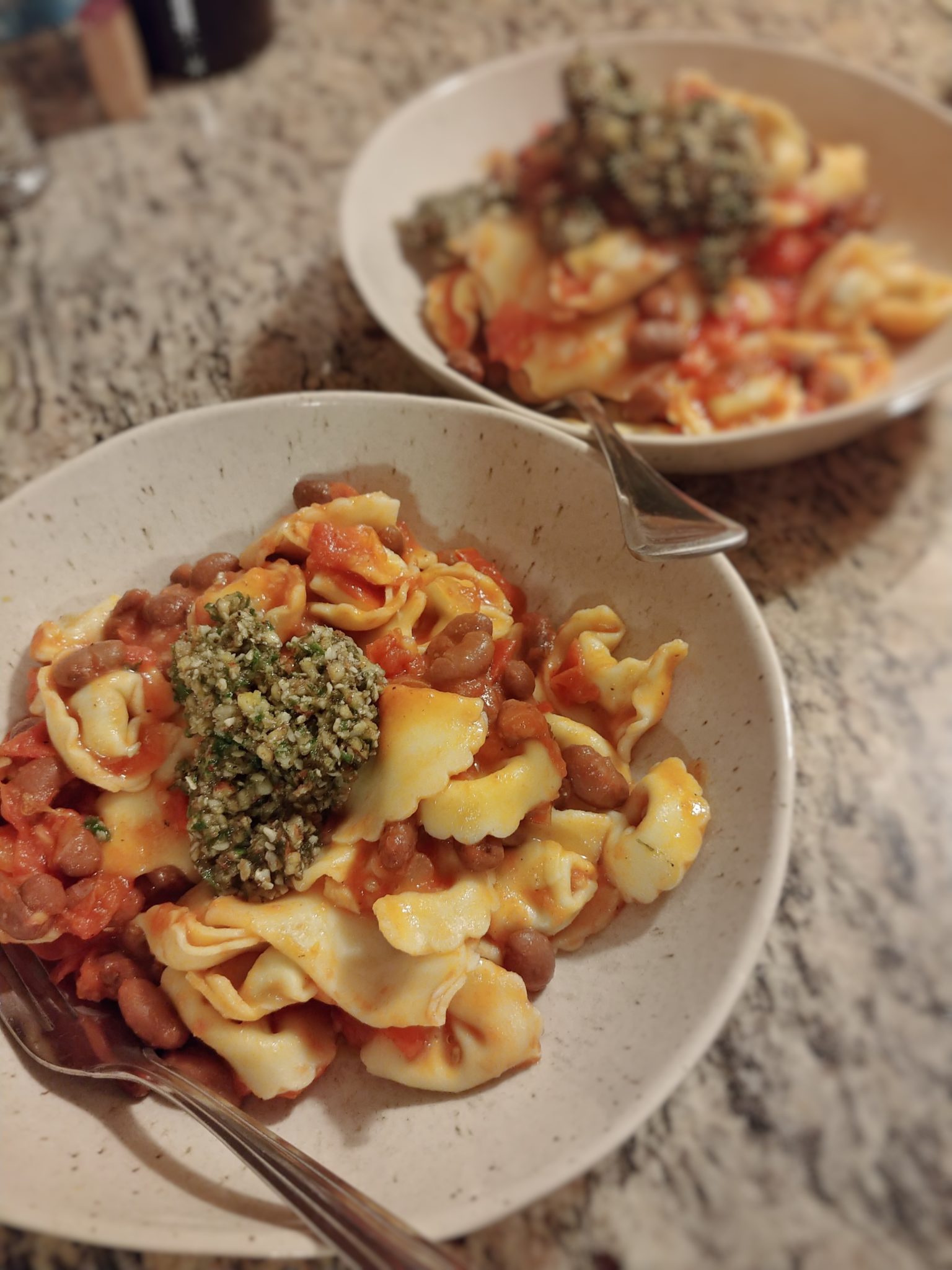 Almost all of the meal ideas I get come from The New York Times – I am subscribed to their emails so every day they send a list of recipes and then I will pick from those which ones I want to try out.  Typically planning for the week looks like choosing some of those recipes and/or looking through a binder I have of all the recipes I've found and made in the past.  I also have my go-to's for nights that I don't really feel like cooking, but also don't want to spend money on take-out.  Other than that I'll make stuff up depending on what I have in the fridge or am in the mood for. I hope hearing how I go about it inspires you or makes nourishing yourself feel simpler.
I hope you've found this helpful and would love to hear your comments below on what you do or don't like about dietitians sharing meals and what you would like to see more of!