It's been the best past few days! My momma and aunt got into town on Thursday afternoon and I've been in 80% vacation mode since.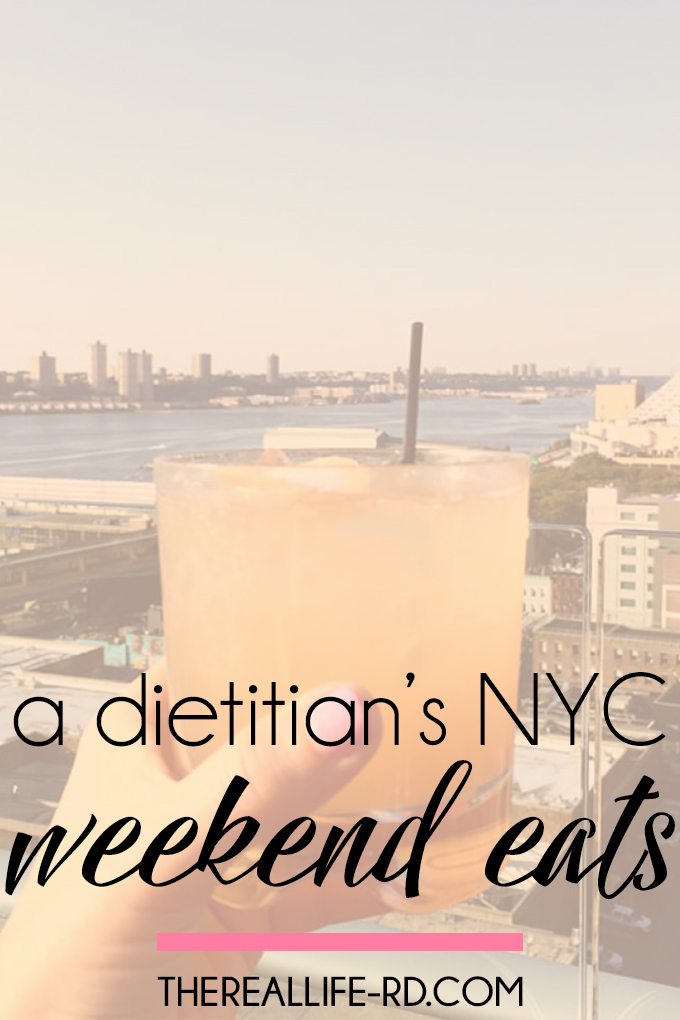 It's reallyyyyy hard for me to totally pull away from work since you can "always be doing something" when you work for yourself, but I also know how important it is mentally for me to step back and actually take a break for a couple weeks before I dive into next semester. SO, other than a few clients and answering email, vacation it is!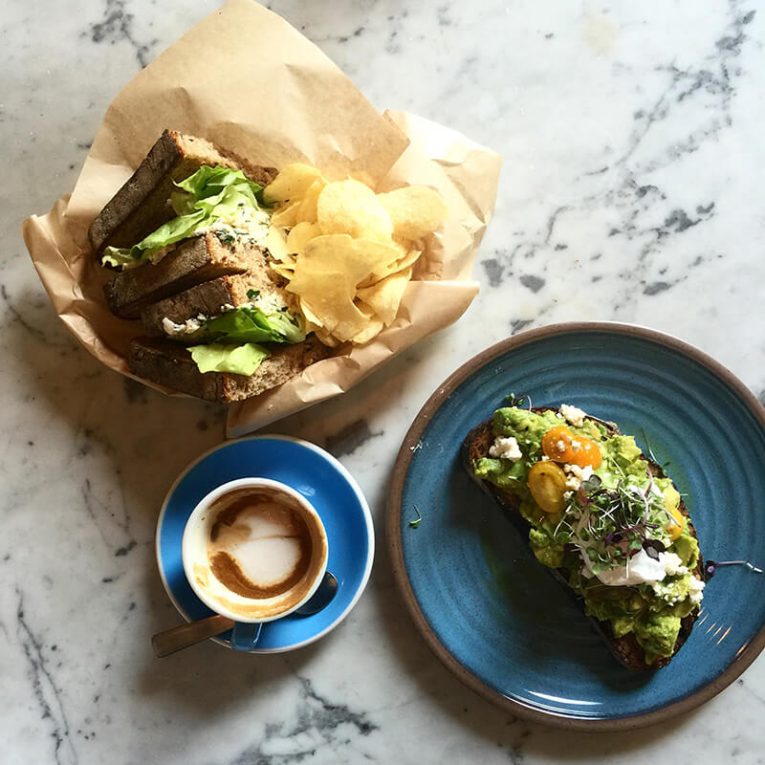 chicken salad sandwich + avocado toast with poached egg split halfway + a soy latte
Thursday we ate at Bluestone Lane (my favorite coffee/lunch/brunch spot in all the city) and then walked around Central Park before heading to Westville for dinner in the West Village. After, we strolled the piers in Tribeca. Best thing I ate that day: the avocado toast with the most perfectly poached egg.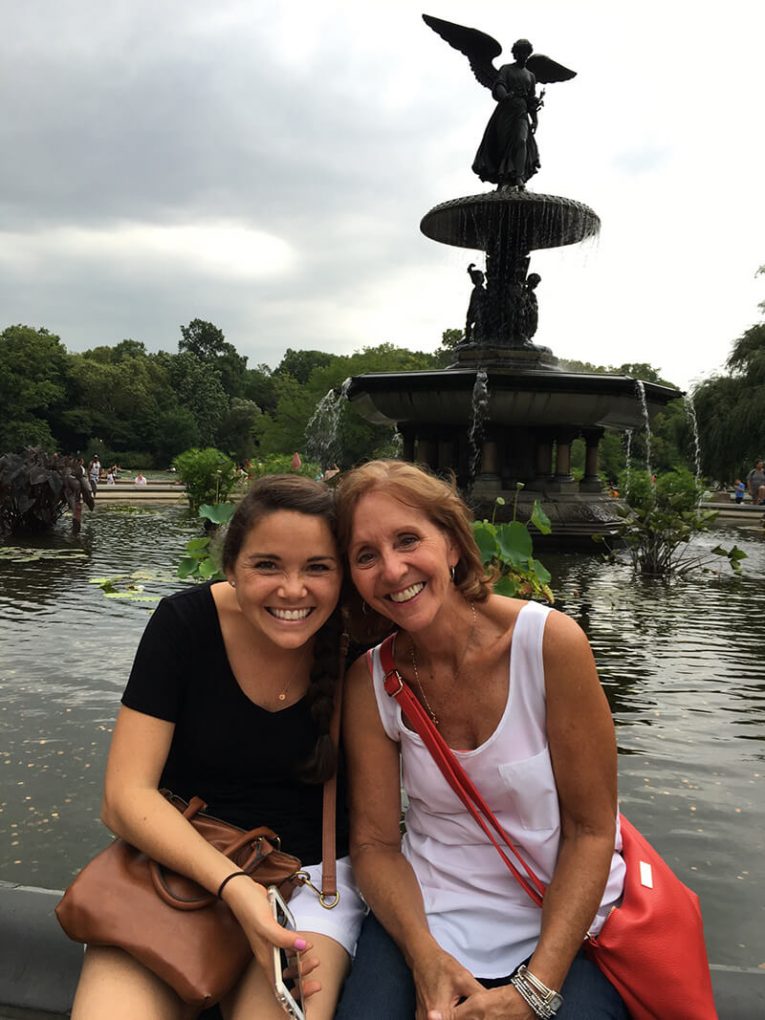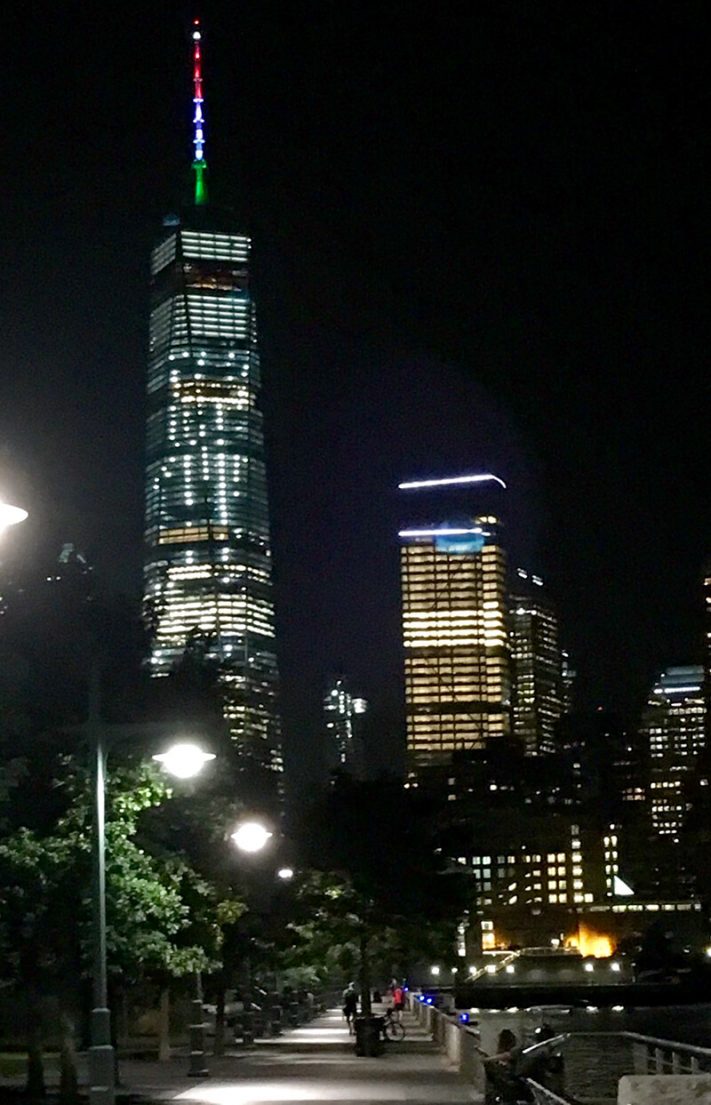 Friday we took it easy in the morning, drank lots of coffee and my momma made breakfast while I talked to a nutrition client. Then we headed out to do lots of touristy things downtown. Starting with the Staten Island Ferry to see the Statue of Liberty.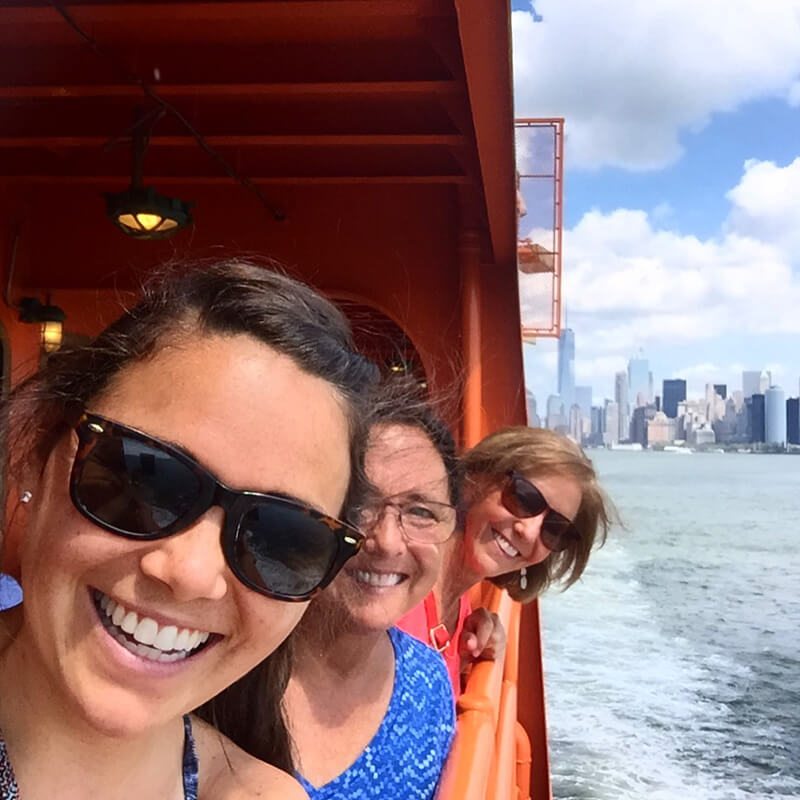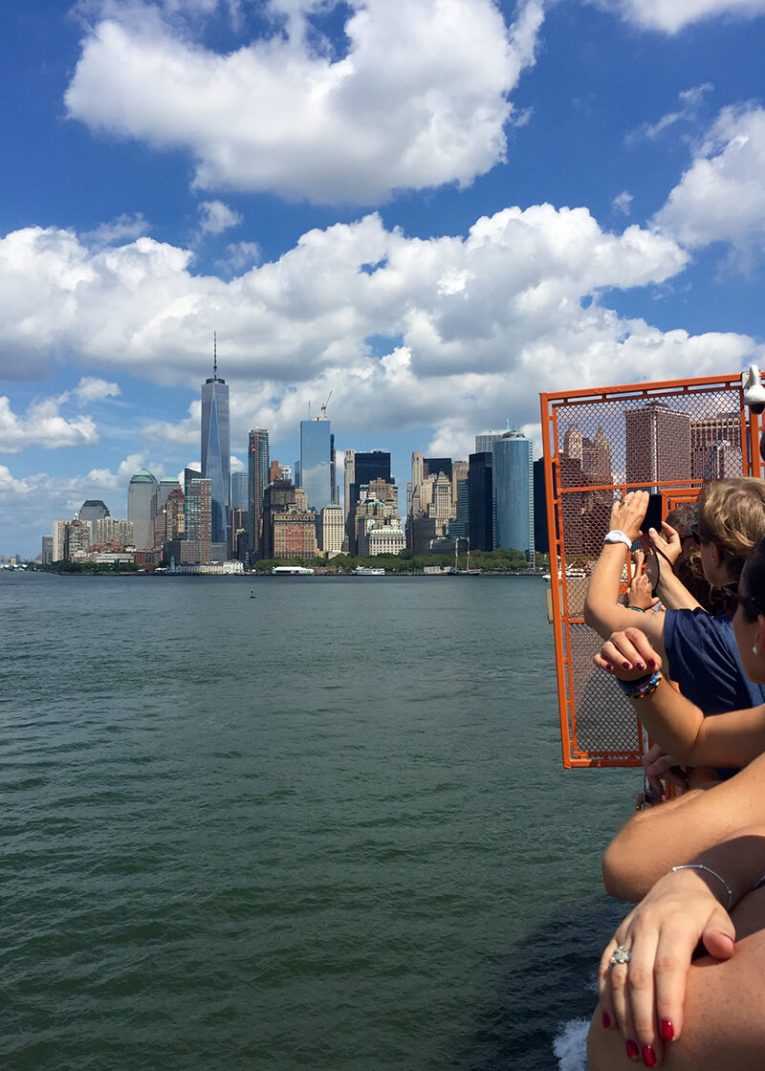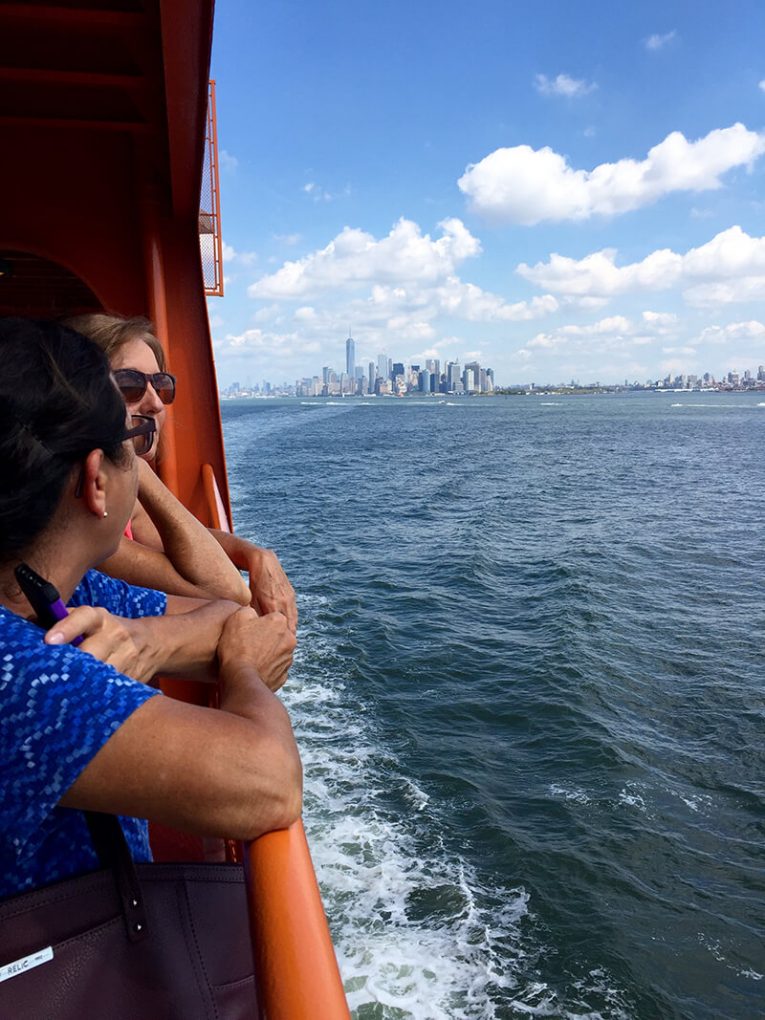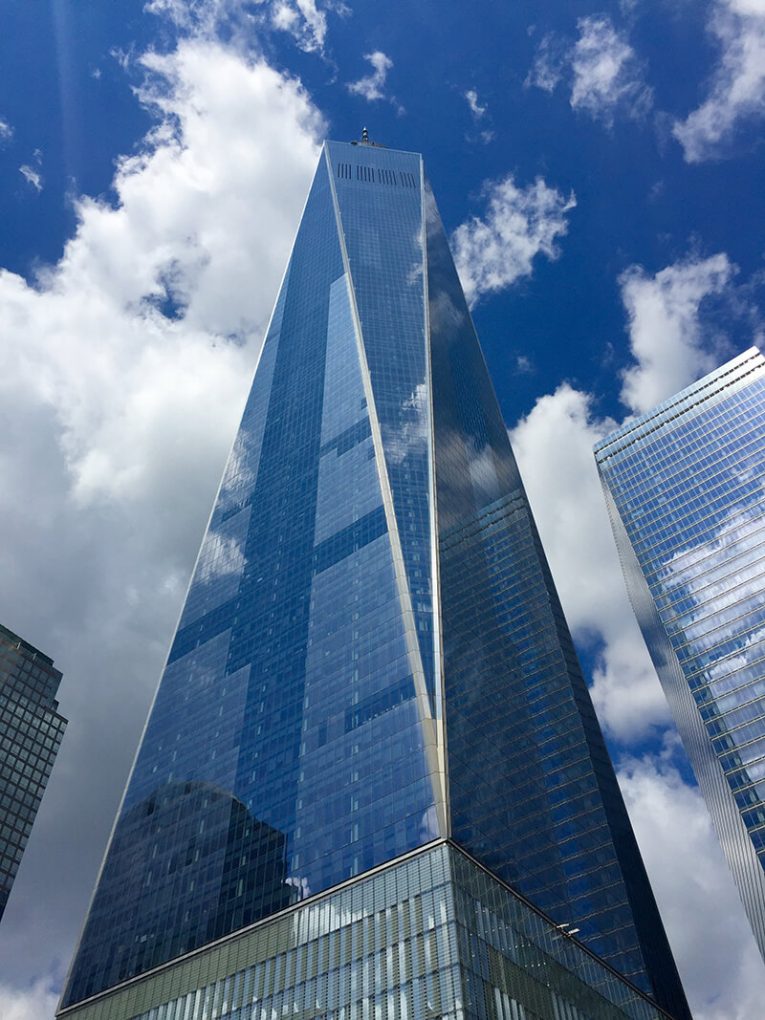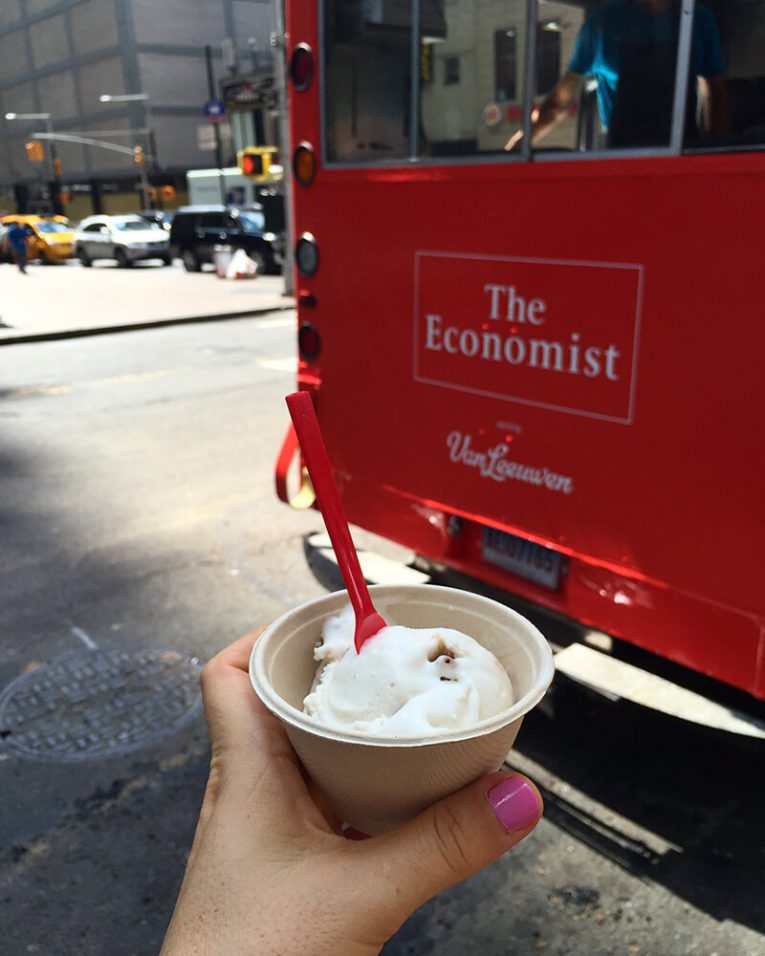 Then we walked around Battery Park and up to the 9/11 Memorial where we happened upon a free ice cream truck off Wall Street on our way to see the gorgeous Trinity Church where Alexander Hamilton is buried before walking over to the South Street Seaport for something to drink and to rest our feet.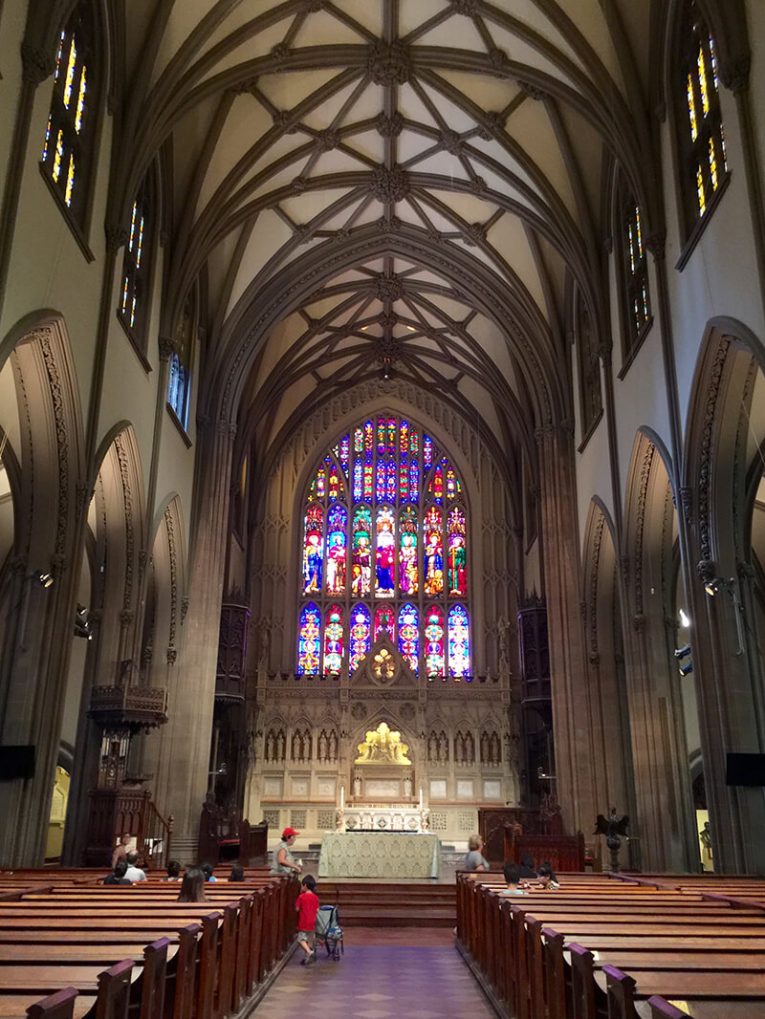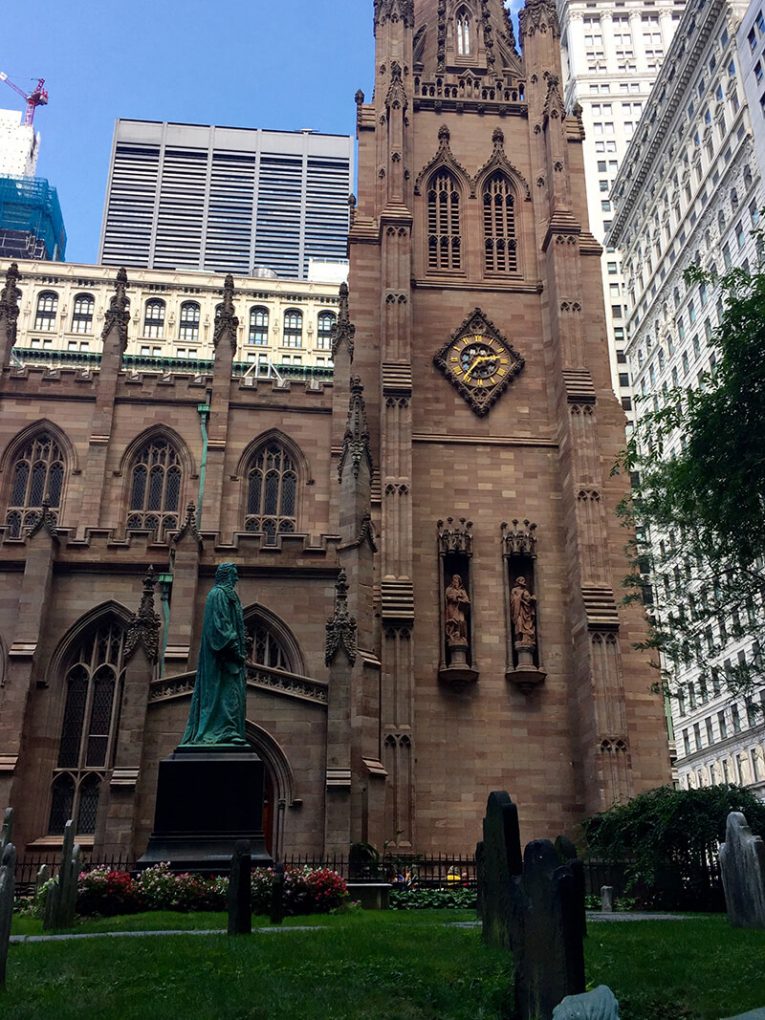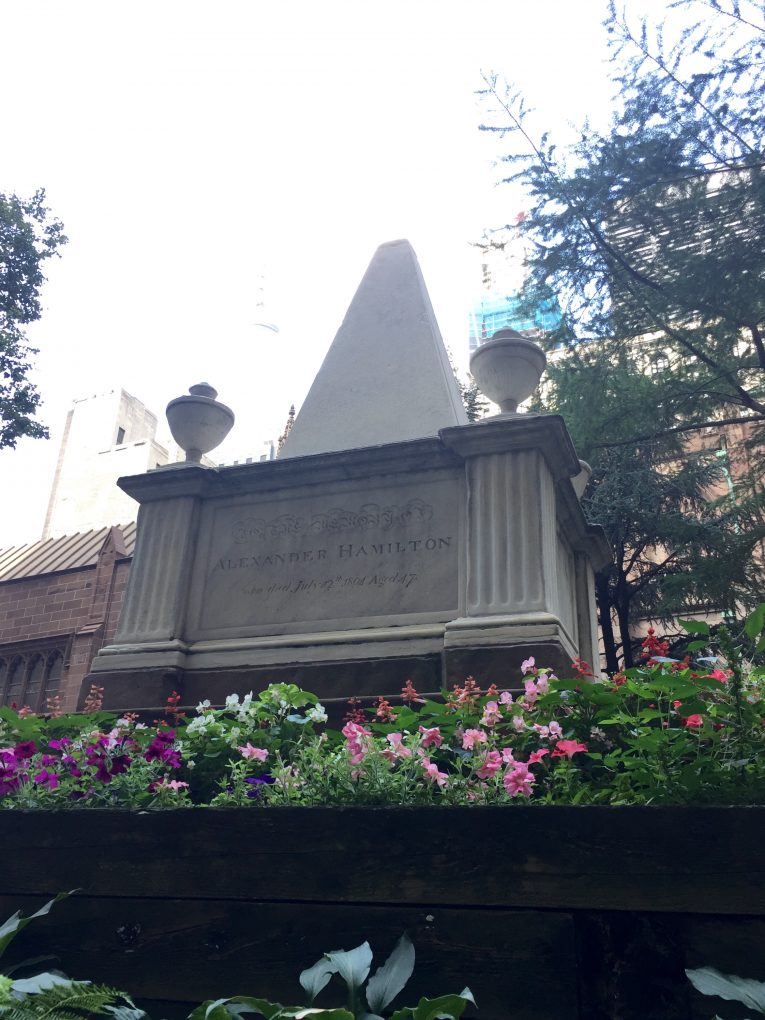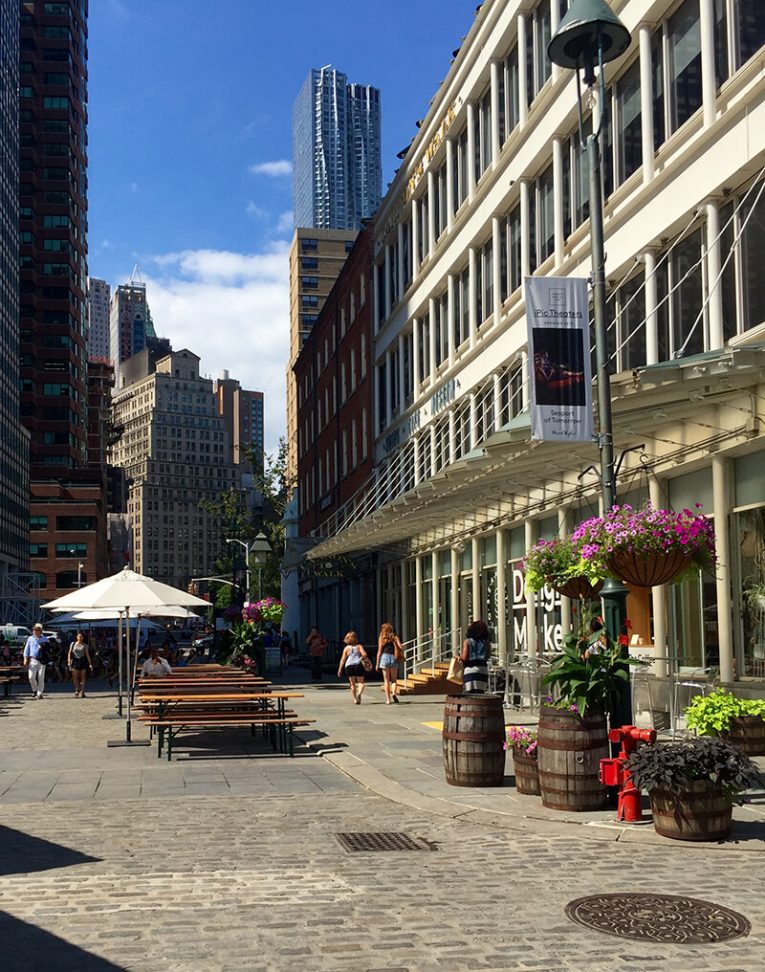 We came back to my apartment and I jogged over to the park to do a quick 18 minute strength circuit and then we showered and rested before meeting up with Nick. For dinner, we ate at the Meatball Shop in Chelsea, then strolled the Highline over to the North River Lobster Co. for a nighttime cruise + drinks. –> This is one of my favorite things to do in the city because a) the boat is free and b) it's not heavily crowded because it's not super well known.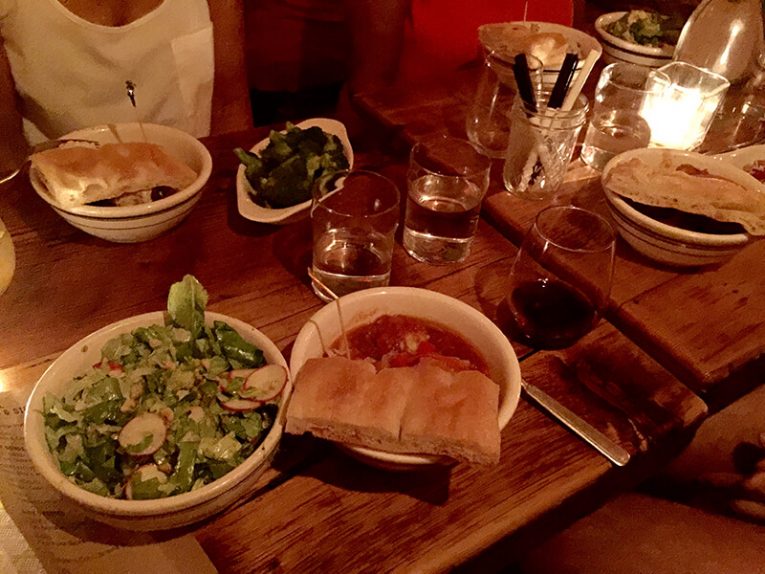 chicken + veggie meatballs with spicy tomato sauce // house salad // ciabatta // glass of cab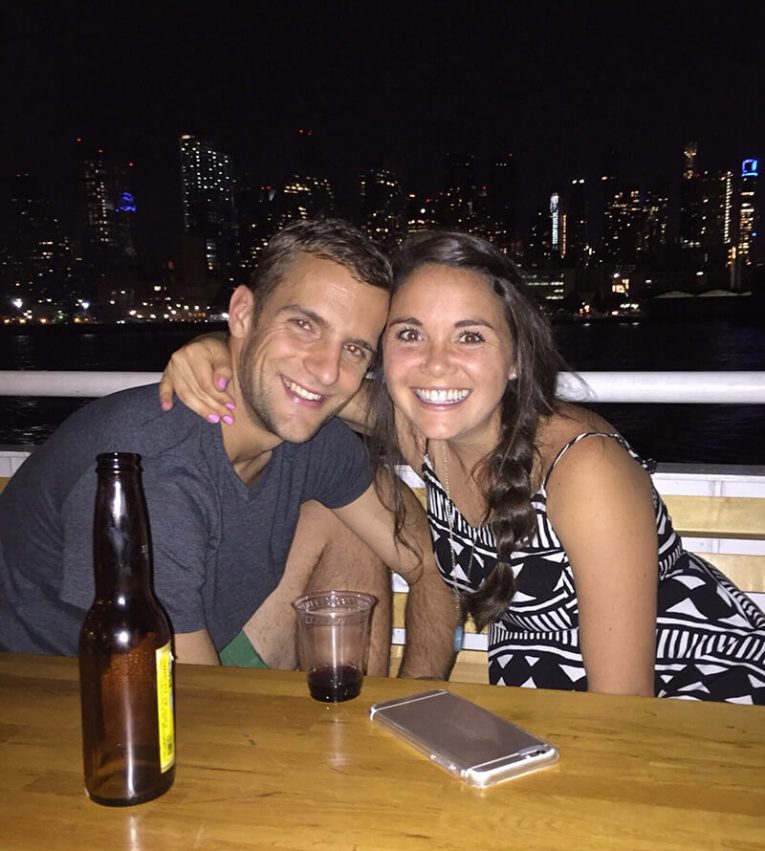 And then my aunt was craving a brownie on the taxi ride home so I ordered us Insomnia Cookies that were delivered to our door hot and gooey by the time we got home. YES. Best thing I ate that day: late night PB cup cookies + ice cream.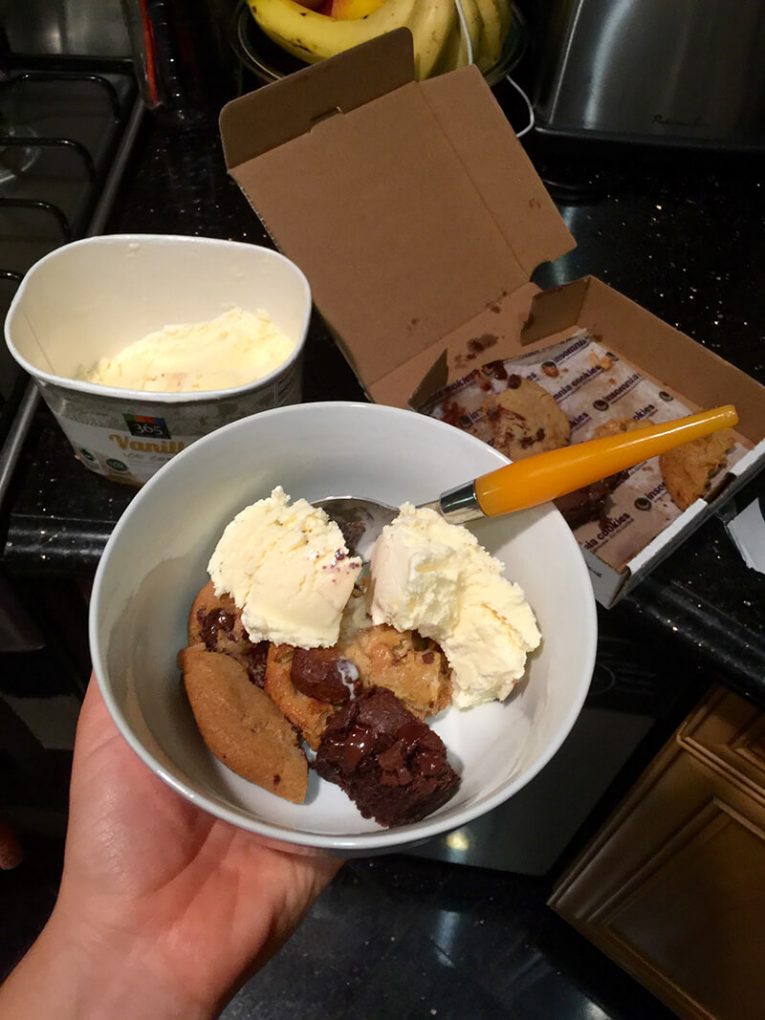 After Thursday and Friday our legs were tired from all the walking. I walk a lot in the city because you have to, but the past couple days included more walking than I usually do so we had a very slow morning of breakfast and coffee and resting. I had an RD coaching call at 9am so while I talked, my momma and aunt lovingly cooked breakfast. Eggs + cinnamon raisin french toast + peaches. But I was still hungry 30 minutes later so I made a bagel with cream cheese + butter and that did the trick.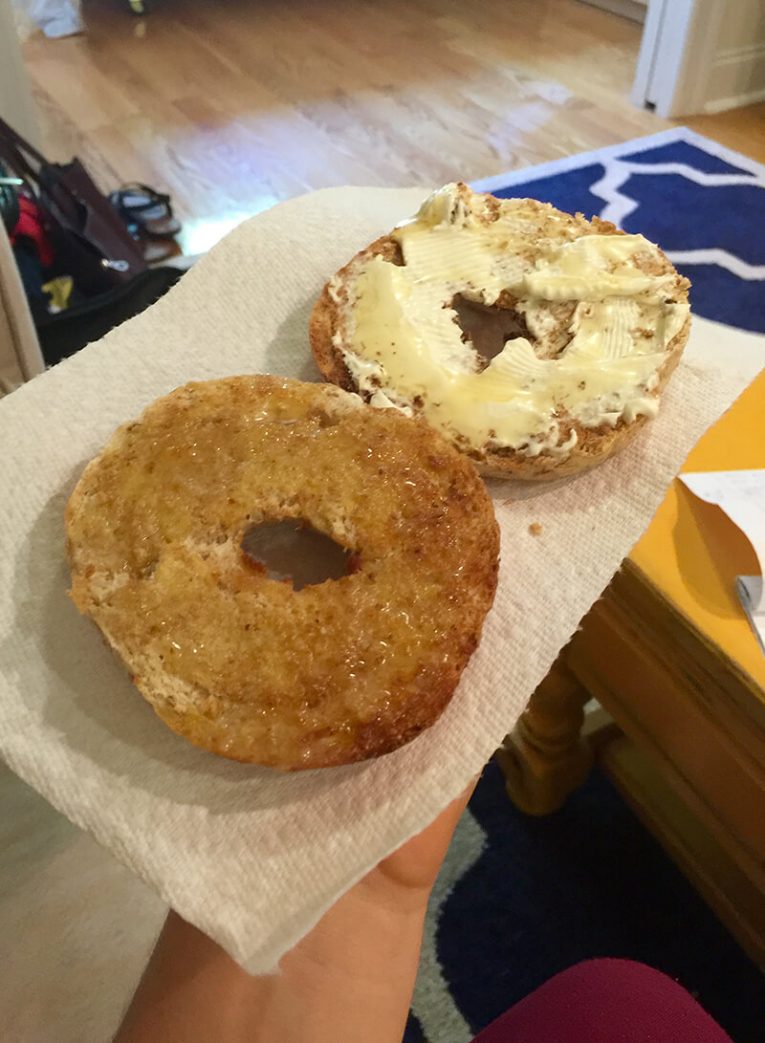 Then we headed down to Times Square before a 2pm showing of Kinky Boots. YOU GUYS, I've seen a handful of Broadway shows and this totally blew me away. Highly recommended!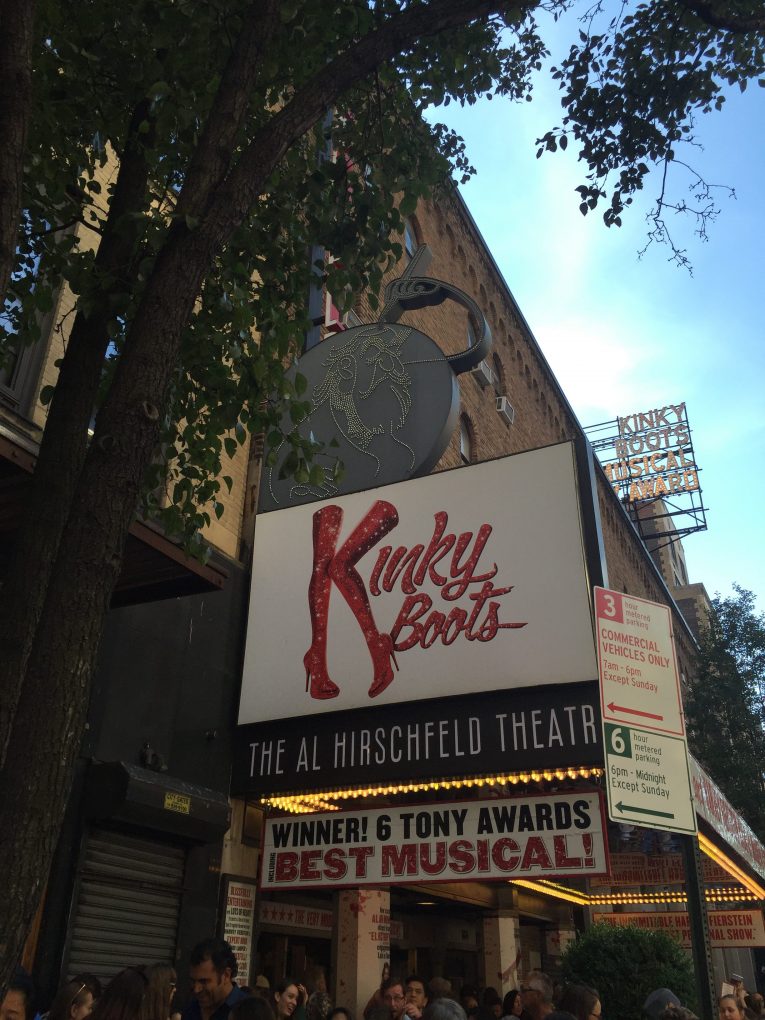 The show got out around 5pm so we headed to a rooftop bar, the Press Lounge, for sunset views of the Hudson and chilly cocktails + wine.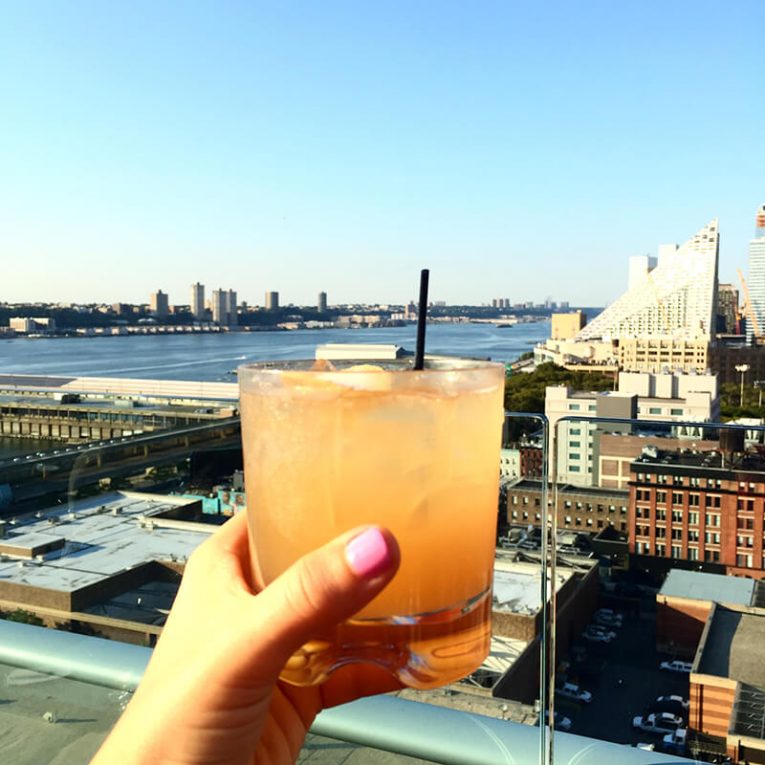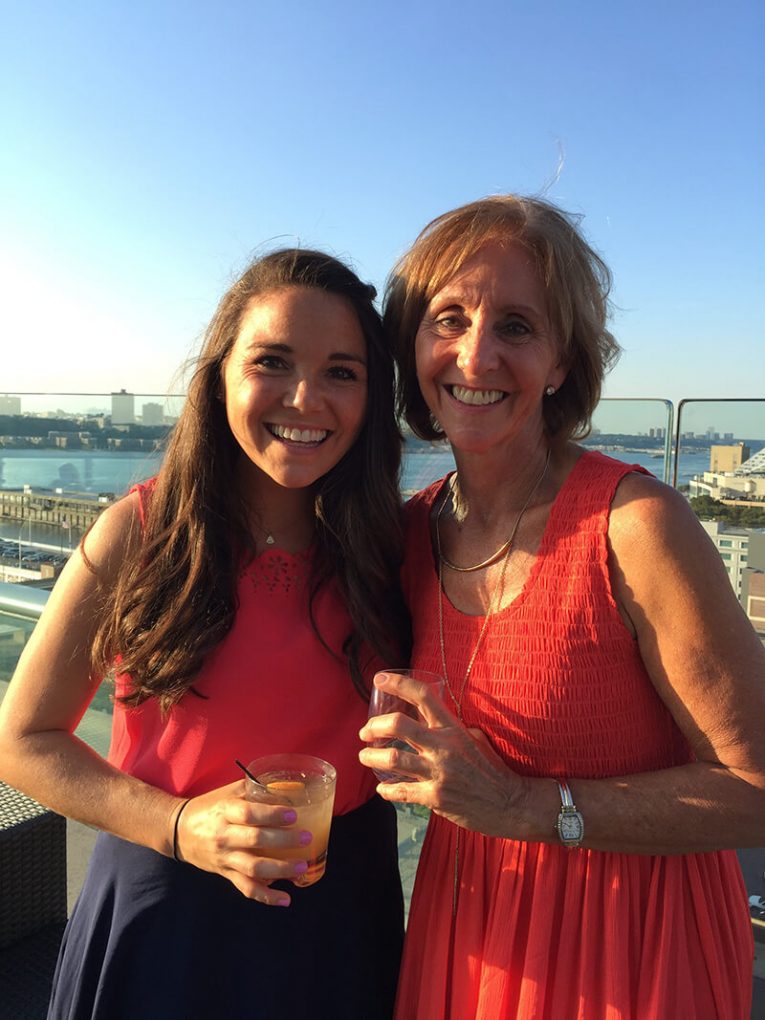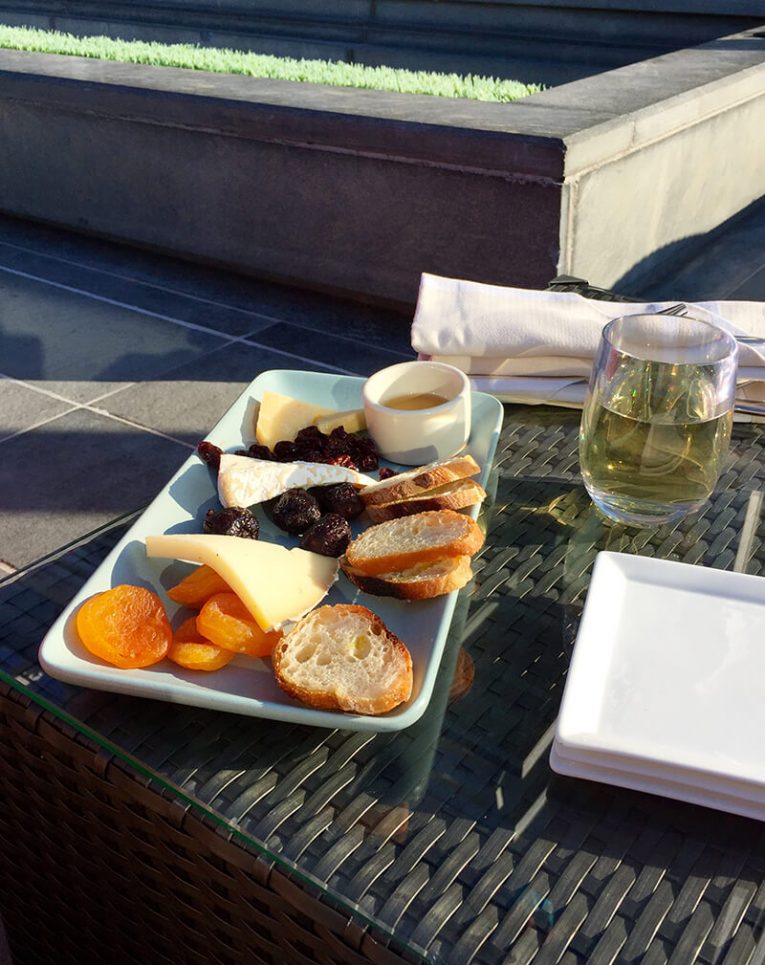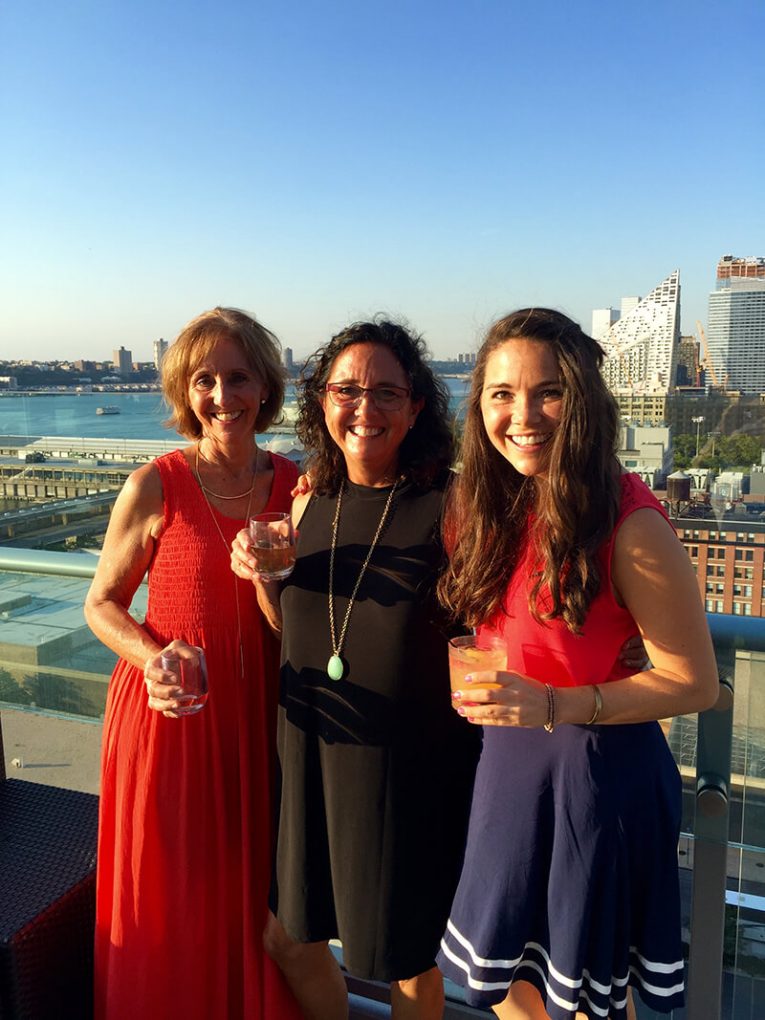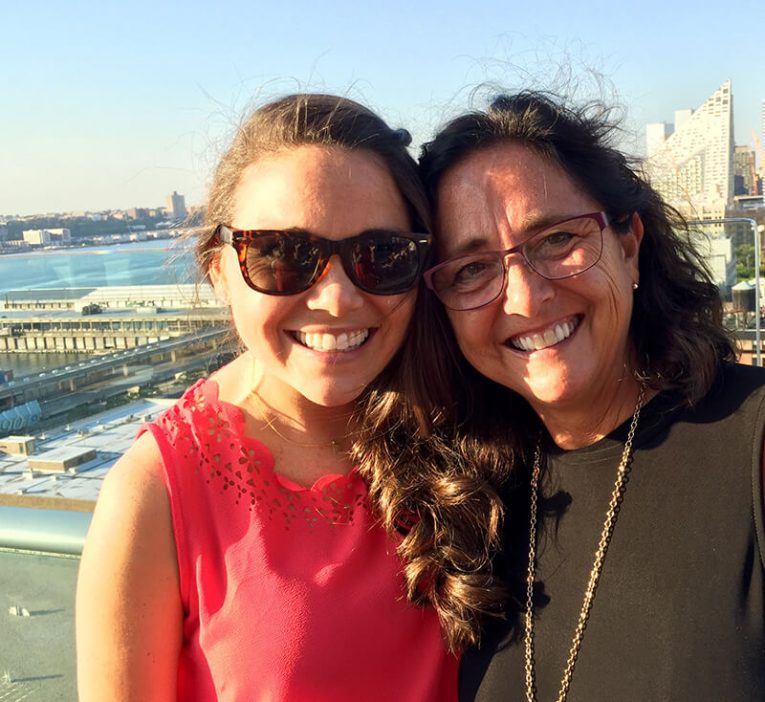 By 7:45 we were beat so we came home, picked up Whole Foods frozen pizzas and cupcakes from Two Little Red Hens (also AMAZING) and watched a movie before crashing by 11.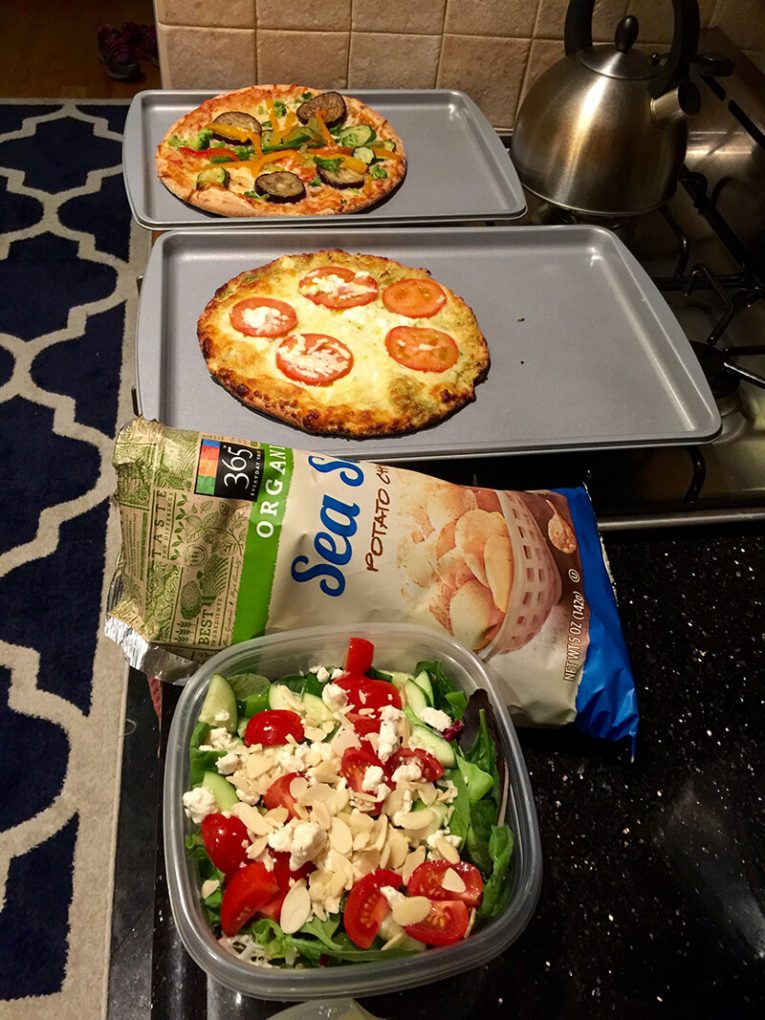 salad with almonds and homemade honey dijon dressing made by momma coale // goat cheese pesto pizza and roasted veggie pizza (x 4 slices for me aka a whole pie because…starving)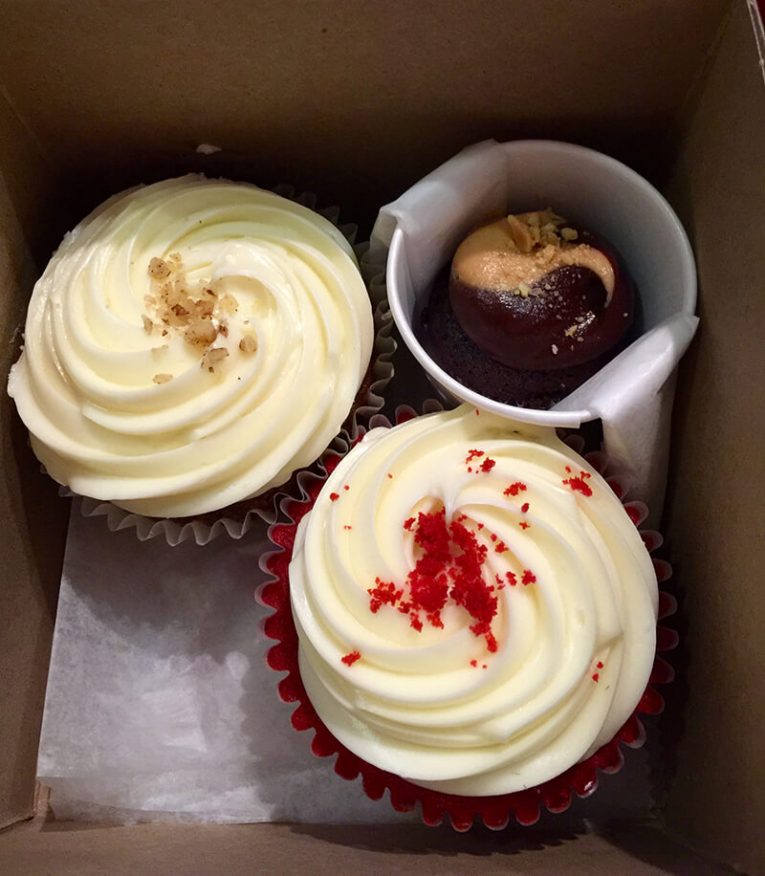 I ate like 1/3 of the red velvet + 1/2 a carrot cake cupcake… how much should you eat? however much your body wants. 
Best thing I ate that day: the carrot cake cupcake and a whiskey cocktail (x2) at the Press Lounge.
I can't tell you how much I love having these two here. My aunt and momma are like each other's bestie and I just love them both to bits.
But most importantly these last few days have felt incredibly healthy. Not in a eatyourkaleandsweatat6am way, but in a this is exactly what my mind and soul and body need way. And that is healthy. Because healthy can mean a lot of things. And what I tell my clients all the time is to focus on how you FEEL.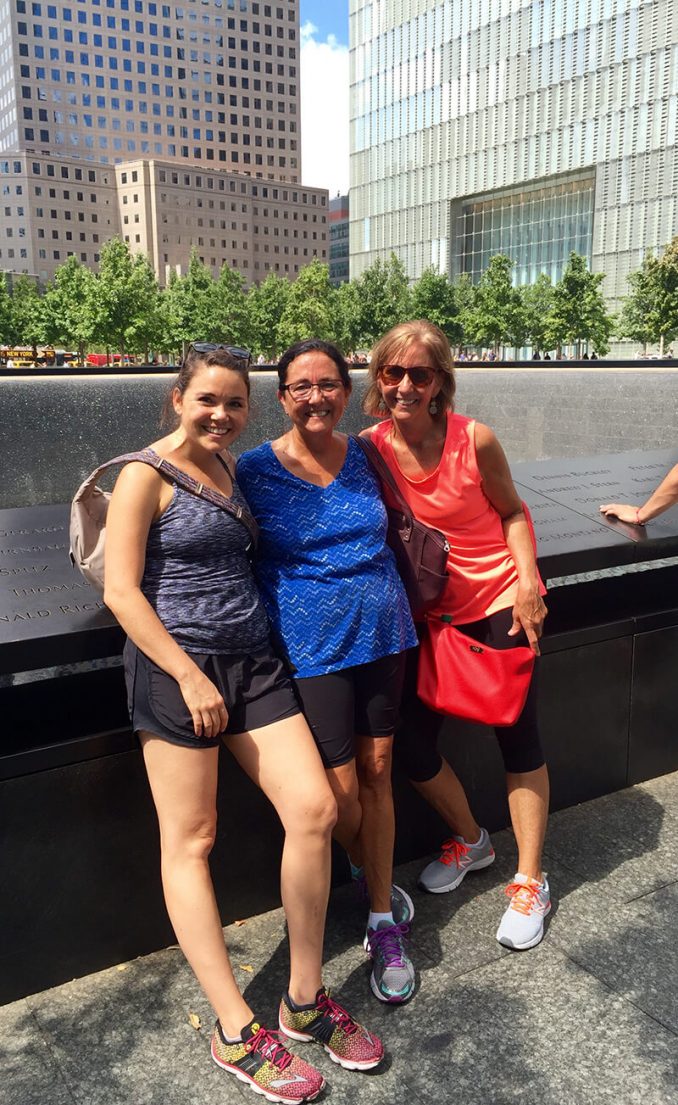 Because when you're focused on how you feel, you're not focused on the number of calories on your plate or how many vegetables you've eaten or the tablespoons of oil in what you just ordered or how many minutes you worked out. Objective things don't matter. The annoying background noise of, "you should do this or you shouldn't do that" gets quieter. And you begin to simply feel and become attuned to your body and what YOU FEEL LIKE doing. Do things that make your body and your soul feel good. That's what matters. And when you do, it WILL all balance out over time. Because when you focus on the subjective things instead of some objective-mumbo- jumbo-shoulds, life get's a whole lot more fun.
That's healthy.
Now go enjoy your life and the rest of your weekend.
Go!
SaveSave