Babies are constantly changing and learning. And because of that, a routine is hard to establish in baby world. Once you think you have settled into a daily schedule, something will change. There may be a bad night sleep or your baby may need to eat more than normal or your baby gets sick or your baby is developing a new skill and any of that can cause unexpected fussiness. You get the point- something is always changing and it is hard to really nail down a perfect routine.
I have quickly learned to be flexible with my time. I am mostly home with John all day at this point. But thankfully, I have been able to take Nutshell clients during nap times, in the evenings or on the weekends and that has been working well for us during these early months. When I feel ready I may use Mothers Day Out or get some help for a few hours per week but right now I'm loving that most of my time is spent with my baby boy.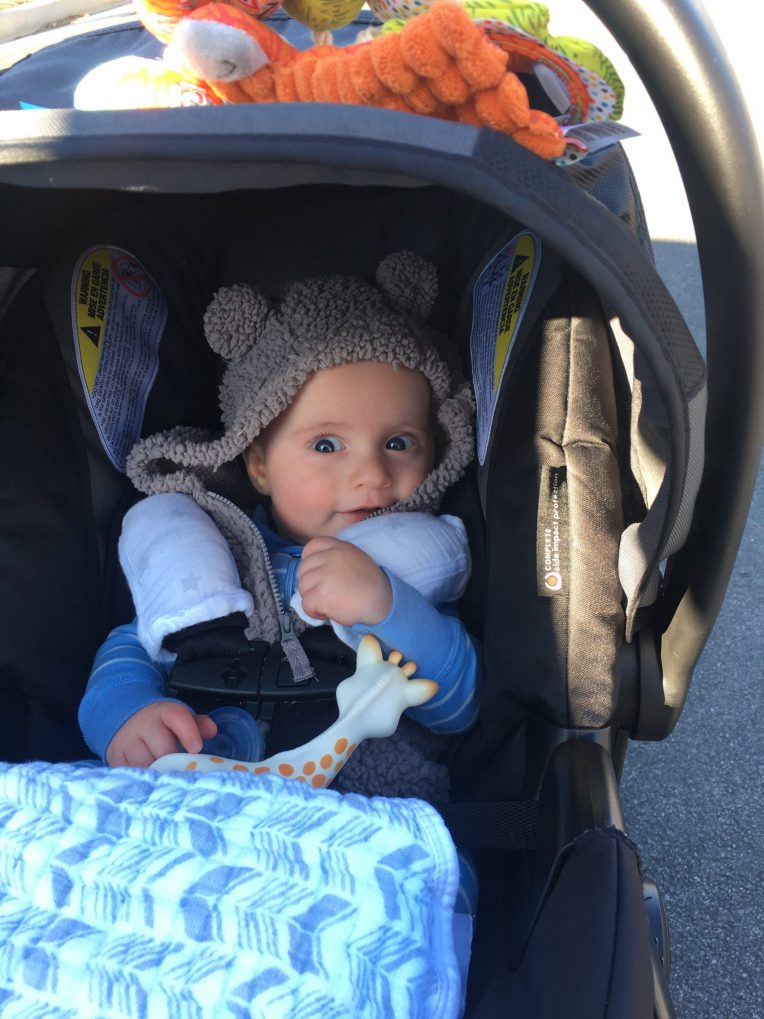 Between a little bit of work and the full time job of being a Mom, I feel like there isn't much time to really think. At least for me, I feel like it is always "go, go, go" in my brain! It takes a lot of effort (maybe because I'm exhausted) to be proactive and not reactive. As a Christmas Gift, I recently got a new planner and I have been trying to simplify my routine and tasks so that I can overall be more proactive in my day and not simply react to whatever is thrown at me. But, even with my best effort, there are plenty of moments where routine is out the window.
And because of that, I started thinking of routine a bit differently. I've actually found that if I take it one week or one day at a time, I am more likely to feel "settled" and in a routine. Does that make any sense? It's kind of like compartmentalizing my days. If I can focus on a daily or weekly rhythm I find that keeps me from being like, "We have no routine and I feel like a mess!" The more settled I feel, I am much less likely to feel panicked or stressed. I'm able to enjoy the little moments more because my head is not as frazzled.
Maybe you are living a really crazy life right now and you feel like you are running around like a chicken with its head cut off. Everyone has seasons of this, no matter what stage of life you're in. Have you found yourself dissociating from your body and forgetting to nourish it and listen to its needs? Sometimes when life is stressful, hunger and fullness cues get a little bit harder to read. You're distracted and your fight or flight system is ramped up…which means your body's focus isn't deciphering hunger and fullness cues. Maybe your cravings are a little hard to read. You become a bit apathetic around food. This is OK! Not every eating experience has to be amazing, but I do think our bodies are meant to experience pleasure and joy around food. Eating quality meals and snacks means caring for your body. And your body deserves respect, no matter what your day looks like.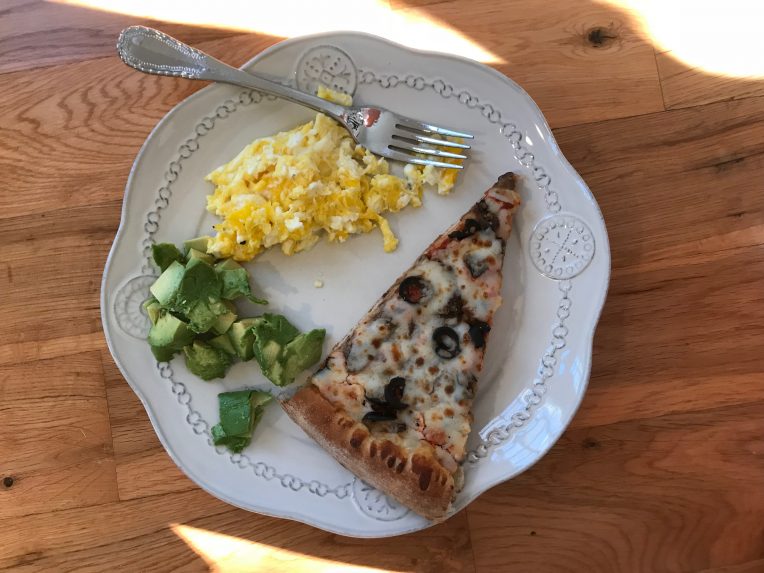 If you're like me- the more distracted you are in life, it gets hard to be excited about cooking or creating a fun, pleasurable meal. Not hard because I don't want to, but difficult because my brain just doesn't have room to figure out what to cook and when to cook it. Decision fatigue! While this is not necessarily a bad thing, my family needs dinner and we can't always grab take-out 🙂 I've noticed I have to create more of a weekly game plan if you will, or else my days get away from me and it's a lot harder to go to the grocery store on a daily occasion with a 4 month old. If I do not set aside time to go to the grocery store or make a plan for dinner that night, dinner often lacks the satisfaction and pleasure factor.
For example, the other night I made soup without following a recipe using some random ingredients we had in the kitchen. It wasn't my best culinary endeavors, I actually did like it. But, I ate it anyways because that was dinner for the night. Before tasting the soup, I thought, "great, we have leftovers for the next night." But, since the soup was blah, the last thing I wanted to do was eat it again the next night for dinner.
But of course my next day was frazzled and the grocery store did not happen and honestly the night just snuck up on me and I remembered I did not have a plan for dinner! Does this ever happen to anyone else? JB (my husband) was fine eating the soup but I was feeling kind of stuck with my dinner options for the night. Before I had a baby I probably would have been fine eating the soup but I think my crazy postpartum hormones have a lot to do with my food decisions these days. I ended up piecing together a bunch of random stuff from our pantry and fridge and created an alright meal. But it wasn't anything to write home about and the satisfaction was low. I learned my lesson (yet again).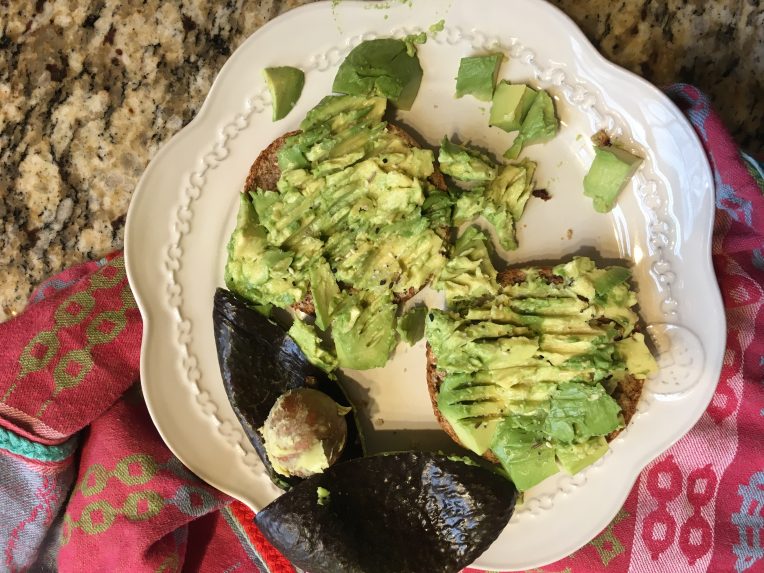 Not only was the pleasure factor missing but I also wasn't relaxed. I was mentally and physically exhausted and in a bit of a hurry to get something on the table. As we read in Robyn's recent post, there is a physiological reaction in our gut when our mind is anxious while eating. Even if you have a happy, positive relationship with the food you are eating but you are freaking out about a project your boss just gave you or stressed because the day got away from you, your body will likely react and it will not be a peaceful enjoyable experience. Even though it's hard for us to remember, food and time spent around the table is a gift and it is meant to be enjoyed even in the chaos of our lives. It can be a source of rest and relaxation.
If I take a few moments at the beginning of the week and ask myself about my cravings, then create a dinner game plan for the week, I am going to be happier (and so will my body). This means taking a few moments to be mindful of my body's food desires, then set aside time for the grocery store at the beginning of the week. As with anything life is busy, time management is key. This is where my new planner is super helpful.
Here are some questions I ask myself and JB…
"What foods sound delicious?"
"What are some meals I saw on Pinterest or blogs or magazines that may be fun to try?"
"How much time do I want to spend cooking this week?"
When cravings are lackluster I ask myself…
"What are some easy yet tasty go-to meals I can make this week?"
"What meats, veggies and carbohydrates sound good to buy so I have them on hand in the fridge?"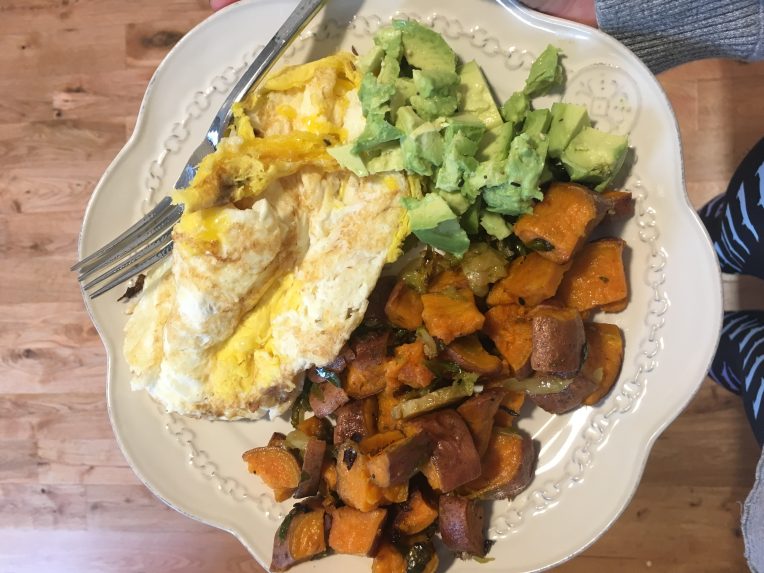 The bottom line…I find I am more satisfied and all to enjoy meals when I make a plan of
1) what to cook.
2) when to cook it.
3) when to buy the ingredients.
When I do this, I have honored my cravings rather than "made do" with what we have. I want to be satisfied from my meals and not all over the place. Because life is already stressful and your body and my body deserves it. It's self care. Parenting ourselves.
Life will get messy and sometimes we can't plan a bit ahead, and that's okay. That doesn't mean we have fallen off the intuitive eating wagon. That's means we've maybe created some rules or unrealistic expectations around eating that could be explored. There also might be time when planning a bit ahead isn't helpful. There have been seasons when making a plan wasn't beneficial because it made me feel like I couldn't be intuitive. BUT as I have learned in this new season, sometimes a plan is how I can best care for my body now. Everyone is different and in a different place so listen to what you need and don't do something just because your read it on a blog. But if this resonates for you, I hope it's helpful.
Have a wonderful week!
xx