I love food.
Like a lot.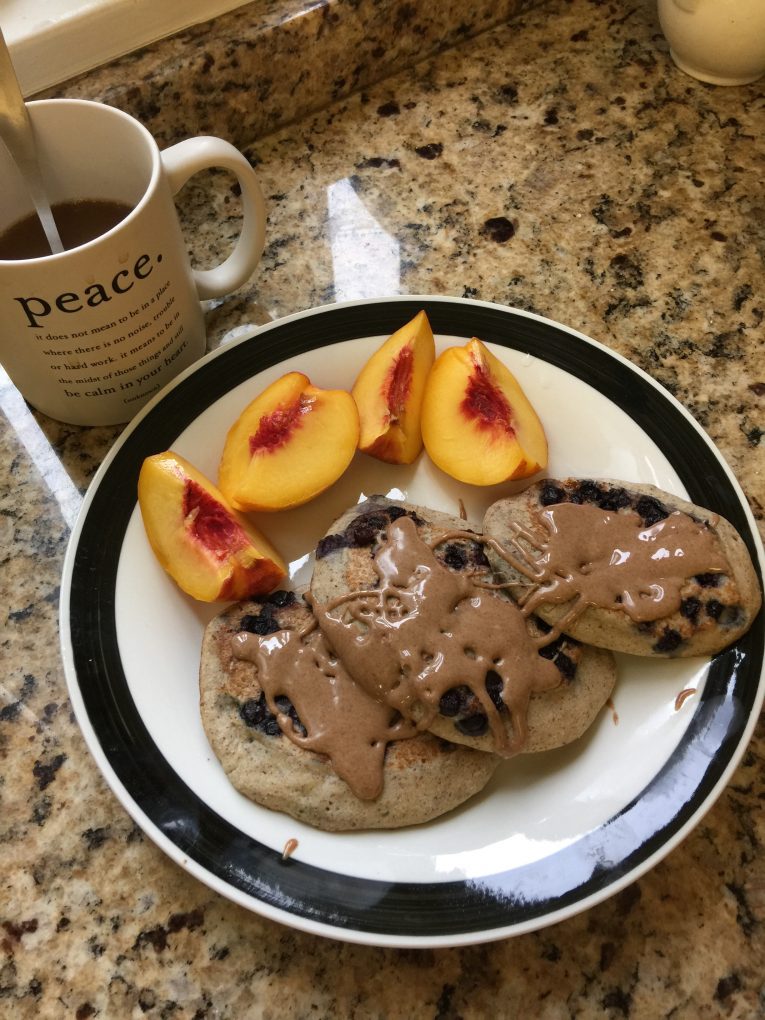 WIAW breakfast // blueberry buckwheat pancakes with almond butter, a peach and lots of coffee
I love to browse recipes. I love to try new recipes. I love to host people for dinner. I love going to restaurants. I love exploring a new city through its food. And when I'm not in NYC, I love to grocery shop. I freaking love food.
But at the end of the day, food is just that. Food.
It's meant to nourish us, give us energy + life, and there for us to enjoy. Simply put, it's just food. But more often then not, we make it into something it's totally not. As a society, we perpetually glorify food.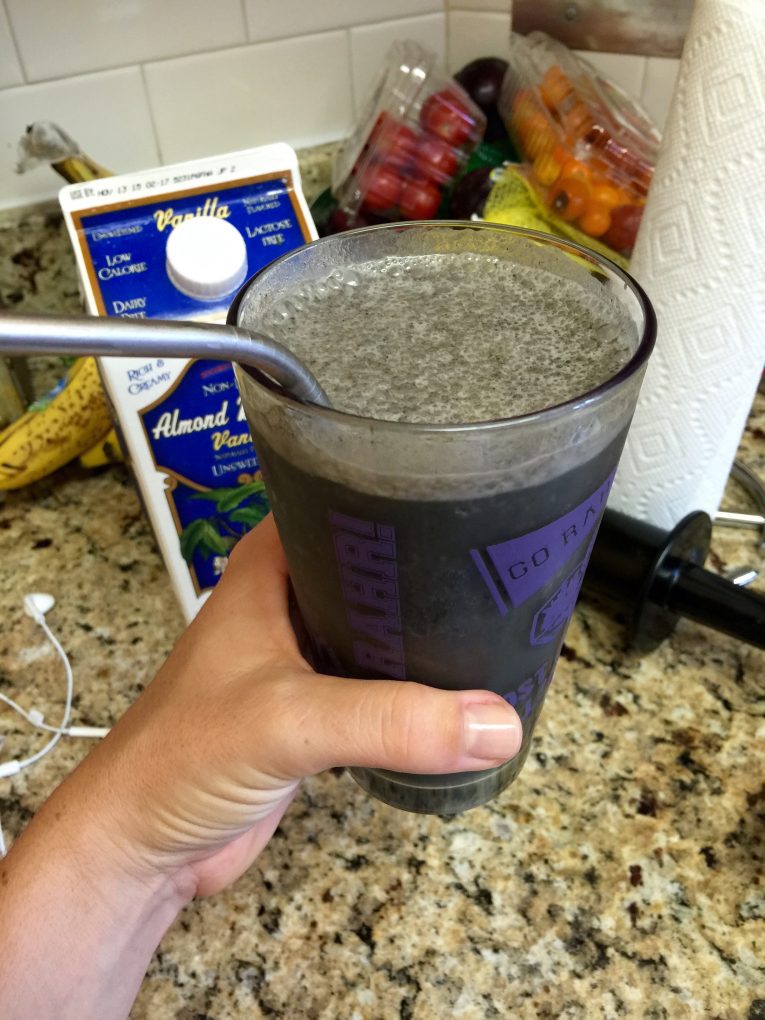 post run green smoothie // 1/2 scoop Vega One, 1 cup almond milk, 1 cup frozen blueberries, 1 cup frozen organic spinach 
By either restricting and manipulating food to carve our body into a certain shape and size. Or by indulging and gluttonizing as a means to escape our emotions or reward ourselves. Or by attaching positive or negative judgments to food to foster both self righteousness or guilt depending on our food choices. We give food way too much glory and power.
The longer I talk with women through Nutshell, in my church community, in friendships and even acquaintanceships, the more it becomes abundantly clear of how enslaved we can become to food. But what if we simplified food, and thought of it as just….food. Something with zero morality.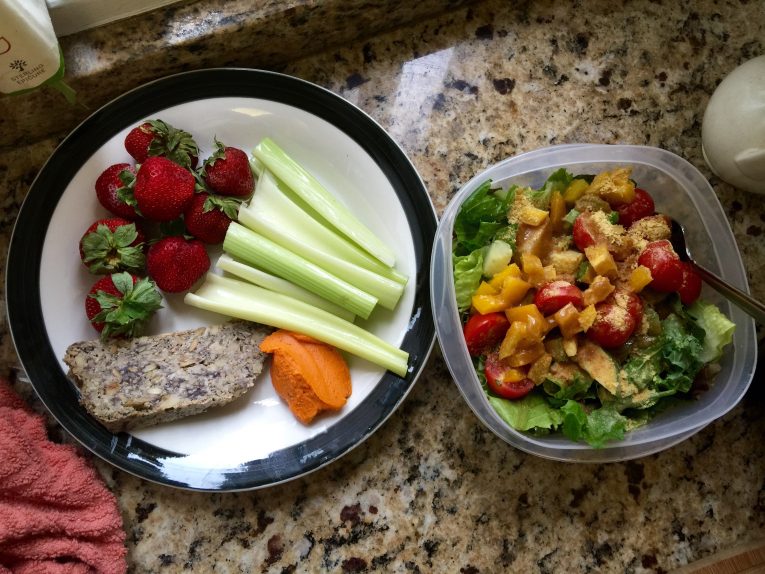 lunch // salad with mixed greens, bell pepper, tomato, nutritional yeast and balsamic vinaigrette + super seedy bread  + celery and hummus + strawberries 
A gift for us to nourish our bodies, satisfy hunger, and make our tastes buds happy.
That kale and broccoli would be something that can taste good, but also feel good. And cupcakes would be something that of course taste good, but they are also just that…cupcakes. Enjoy the cupcake, soak up the experience and move on. No calculating calories, no wondering if the carbs will balance out given what you've already eaten and what you might eat later on, and simply enjoying it because it makes you feel good, because it tastes good, and because it does both.
This can at times seem almost impossible with all the false messages we are told by society about food and exercise and beauty. Nutrition advice changes more often than the sun rises. But what if we started tuning INTO our bodies instead of abiding by external, arbitrary rules.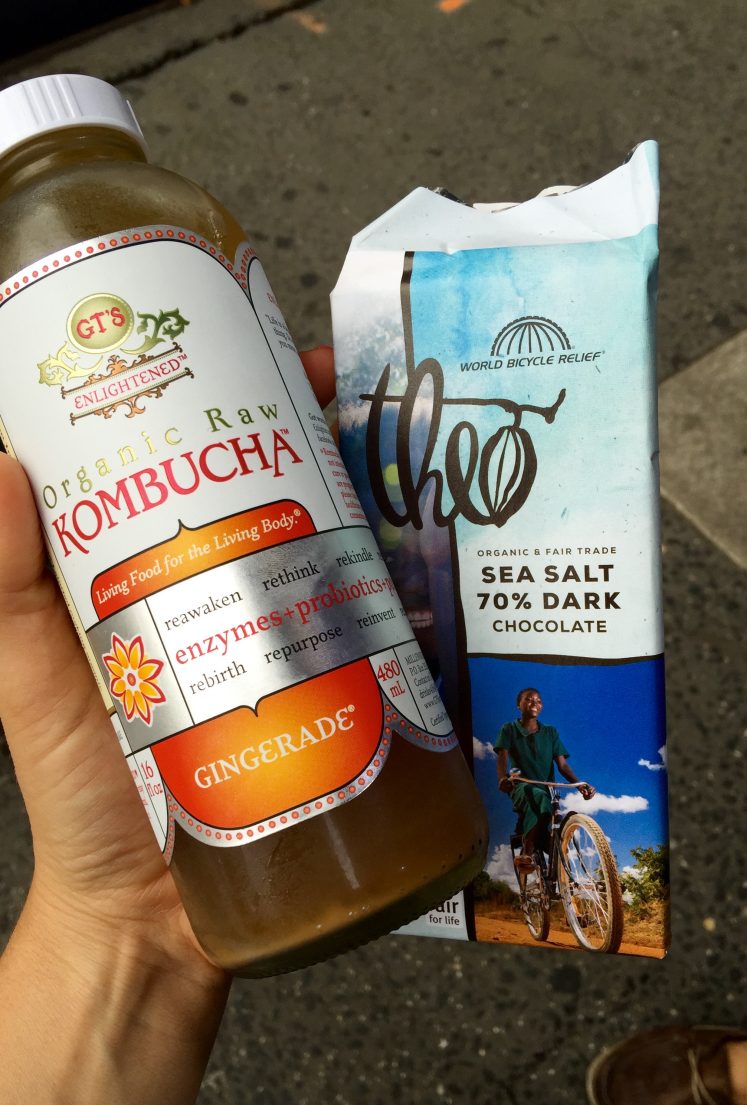 snacks // kombucha and half this chocolate bar + vegan banana bread with coconut oil and strawberry jam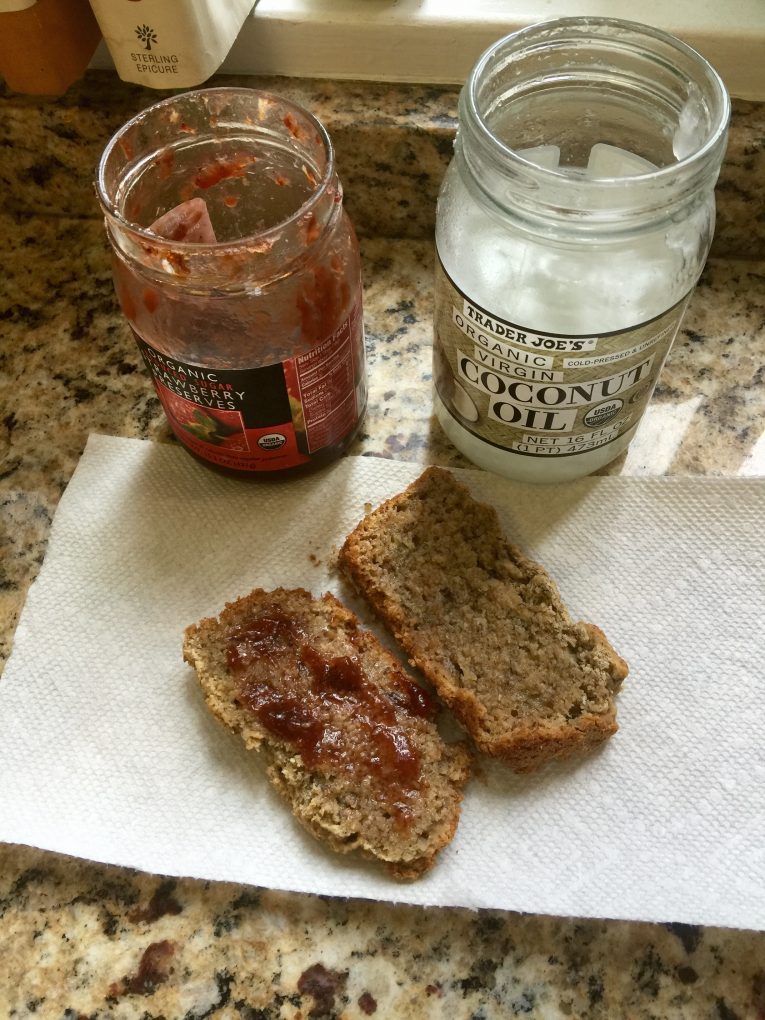 Listen to your body. And to your cravings.
Use some gentle nutrition so you include carbs, proteins, fats and veggies in most meals.
Practice compassion with yourself.
View food from a neutral place. Detach morality from food.
Enjoy foods that feel good and foods that taste good.
When you're hungry…eat.
And just let food be food.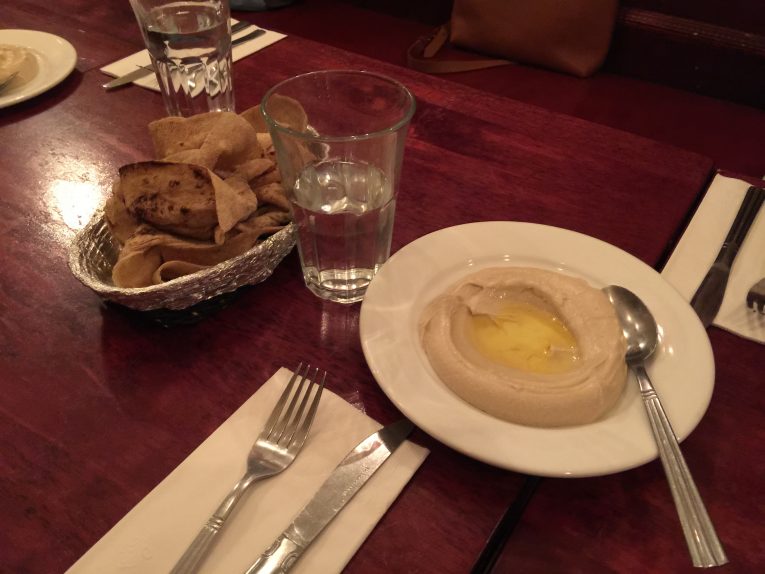 dinner // hummus + pita and fattoush salad with more pita + a glass of red wine at Gazala's Place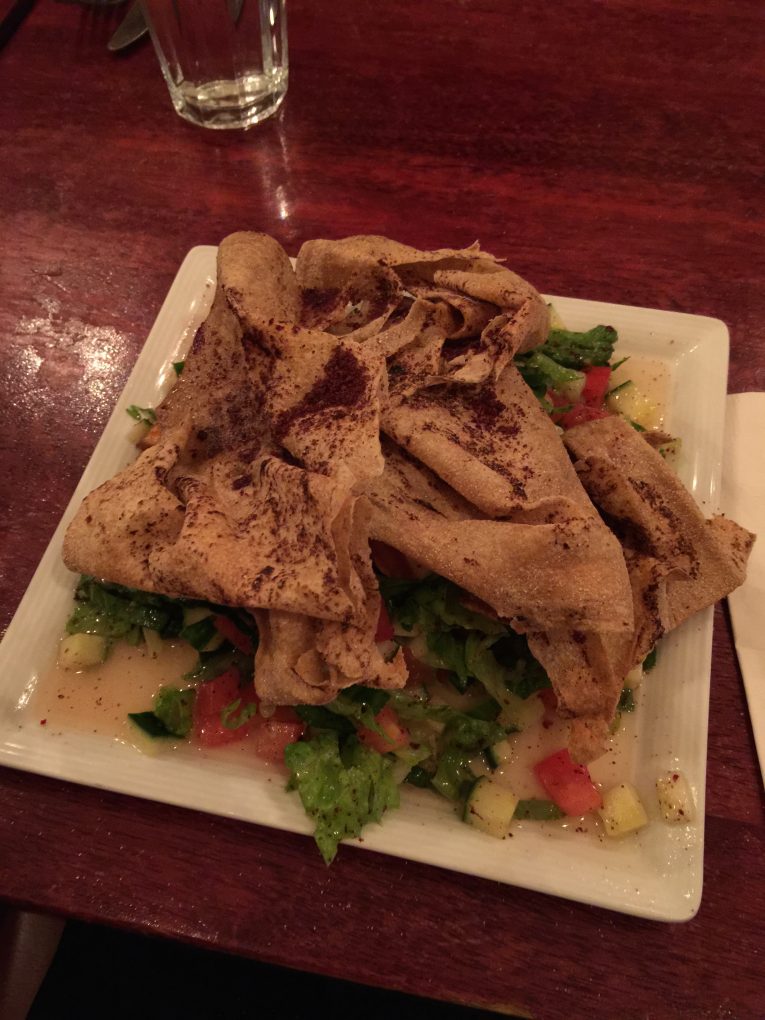 late night snack // three OSG dream cups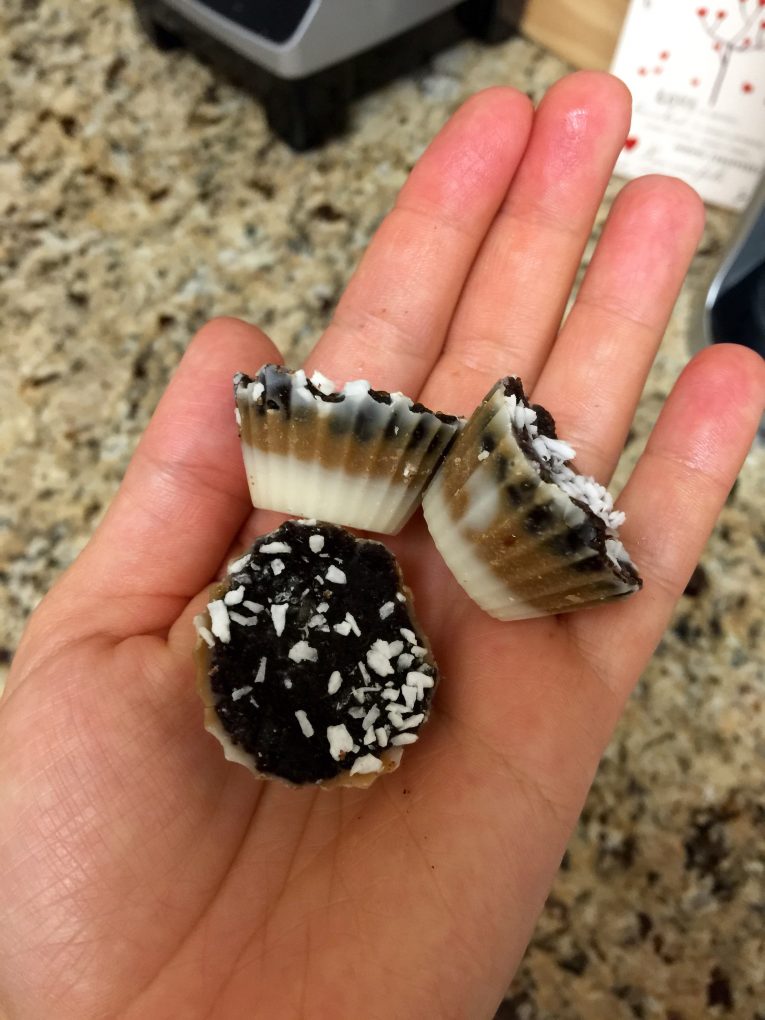 There are enough things that can cause us stress and anxiety and emotional turmoil. Although society and diet culture makes it very easy, food shouldn't reign over our lives, enslave us to self hatred or starvation or lead us to mindless binging. It's hard, because our society give it so much power. But can we look at it has just food.
Neutral food.
And while I love kale and lentils, I also love ice cream and wine. And those foods should be seen through the same lens. Just food.