The weather here has been absolutely gorgeous! Last week it was sticky and humid, but lately it's been sunny and breezy during the day and cooler during the evening. It won't stick around forever so I've been soaking it up now! As long as I get to sleep on time, it's easy to get up and out for a morning workout when it's sunny and cool out. After a cup of coffee, the only thing I want to do is go on a morning run. I ran along the river for a couple miles and then stopped at the gym to do a quick 25 minute strength circuit before coming home.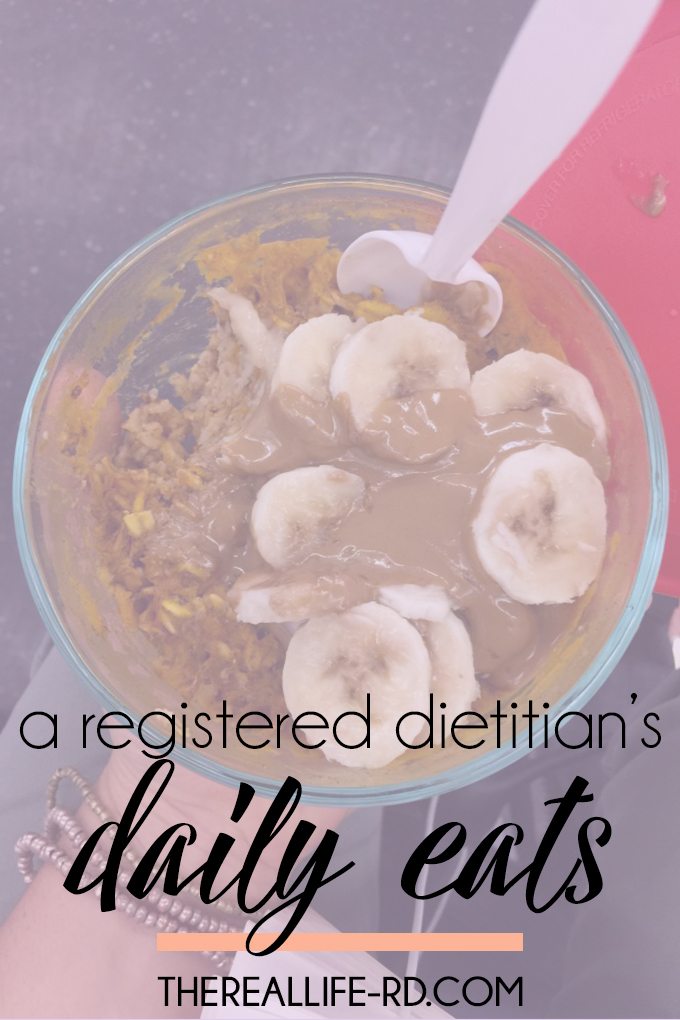 After a shower I made a green smoothie and drank a second cup of coffee while getting ready for clinical. In the smoothie went 1 cup almond milk, frozen spinach, frozen mango, some shredded coconut, ½ scoop Vega One Coconut Almond and ~ 1 tsp of maca powder – plus ice!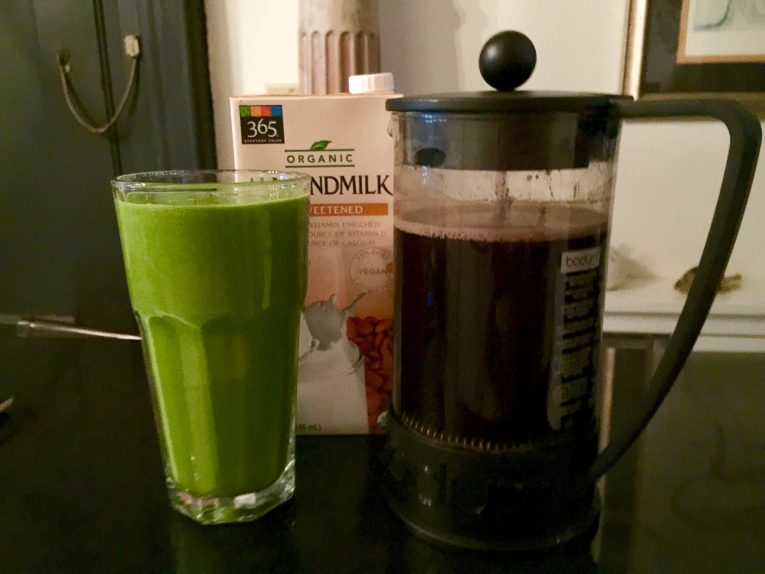 I then threw together breakfast to take with me on the train since I have about an hour commute out to Brooklyn. This has been my go-to, 5 minute breakfast thats quick and easy the past week or so. Just throw 2/3 cup of rolled oats, ~1 tsp chia seeds, ½ cup almond milk, about ¼ cup of pumpkin (or ½ mashed banana – I just have pumpkin to use up!) a pinch of sea salt and a dash of vanilla. Stir it up really quick and then microwave for 4 minutes. I then let the pyrex cool down in the fridge while I finish getting ready and then top it with banana and sunbutter and take it with me to go!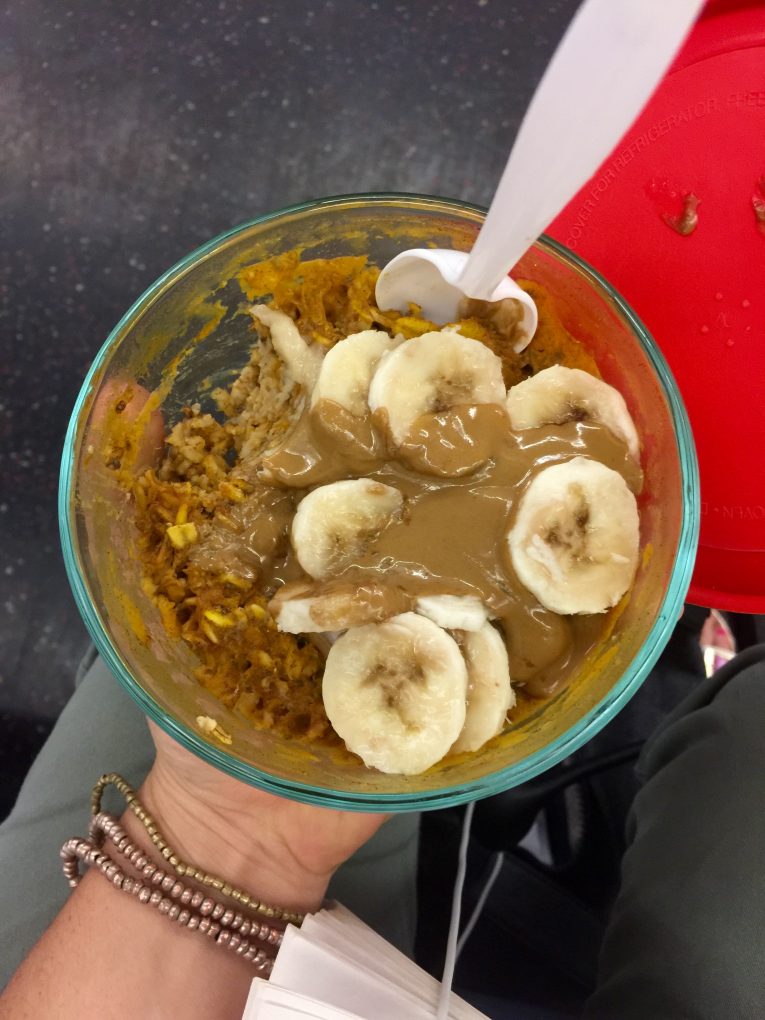 We had a full patient schedule all morning where I gave lots of immunizations, saw all kinds of adorable babies and fun teenagers (I think teenagers are the best and so fun to talk with) and then took lunch around 1pm. I had split peas and veg stock to use up this week since they've been in my pantry forever so even though it's June, I made a quick batch of split pea soup for lunch using this recipe. Ate that with a spinach + sundried tomato + cucumber + pepper + avocado salad with a little balsamic along with this superseed bread from my freezer, some cherries and dark chocolate. Boom. Done. Filled me right up for the afternoon.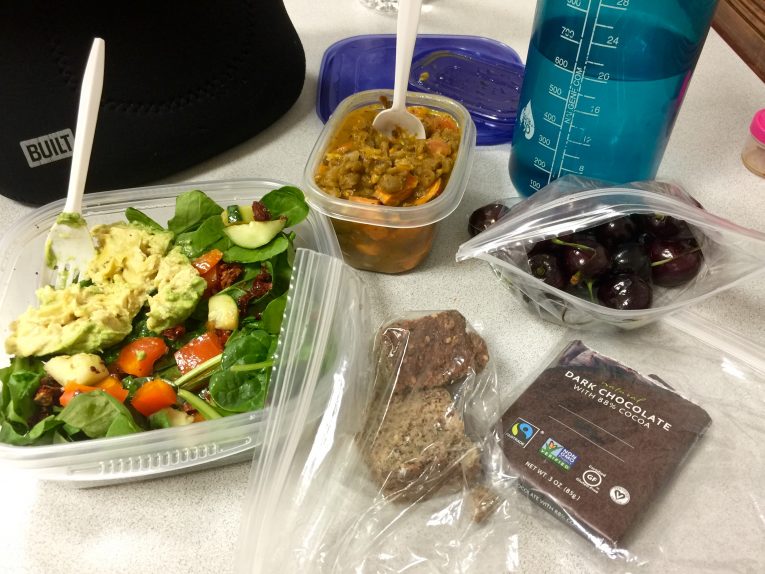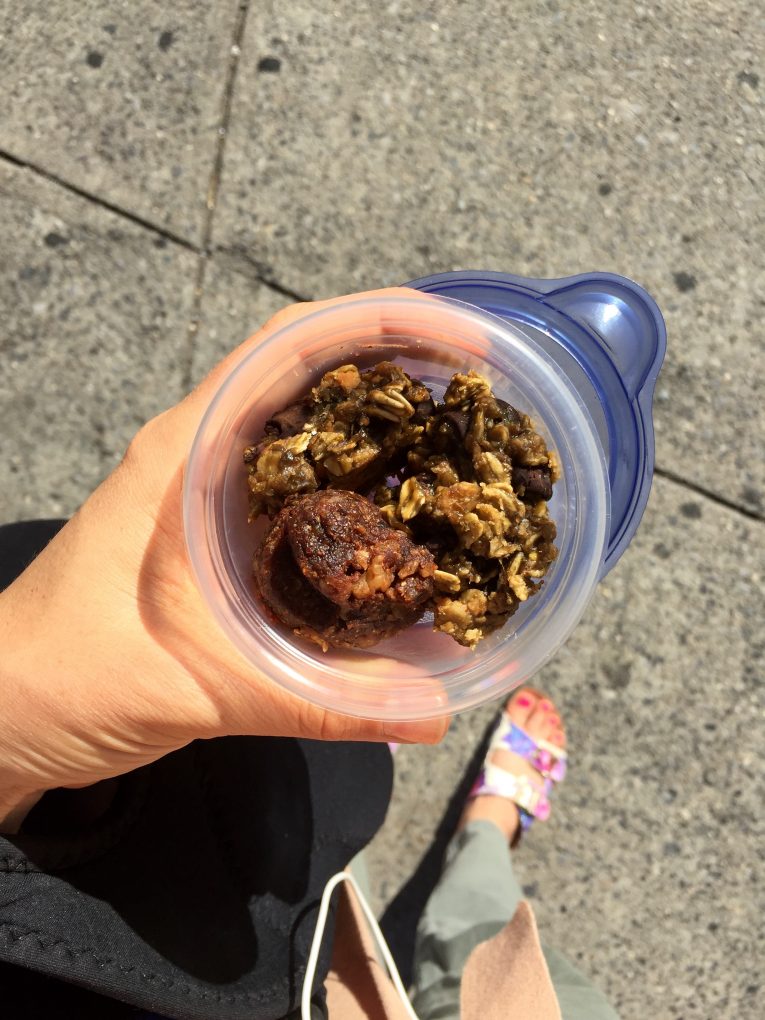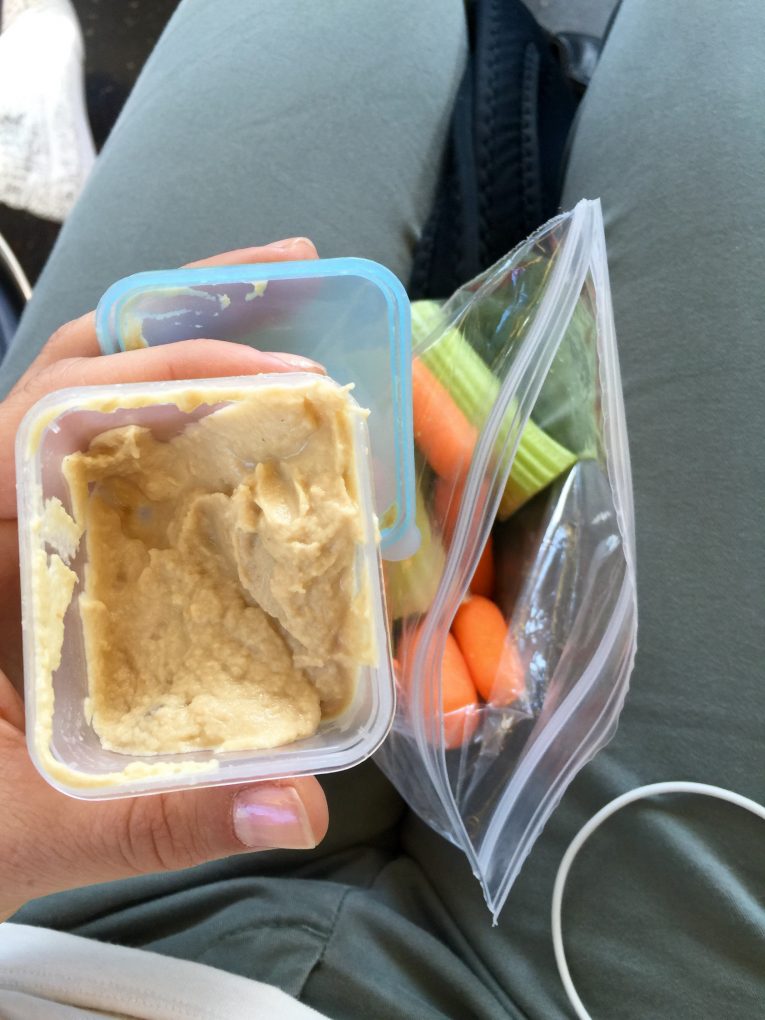 Snacked on a couple banana chocolate chip cookies after clinical on my walk to the train and then ate some veg + hummus on the train because I was starvvvvvinnngg and couldn't wait to get home. I bake a batch of these cookies every week because it takes like 3 minutes to throw them together – last week I had some random samples of hemp protein from FNCE so I threw some of that in there too. They are so customizable!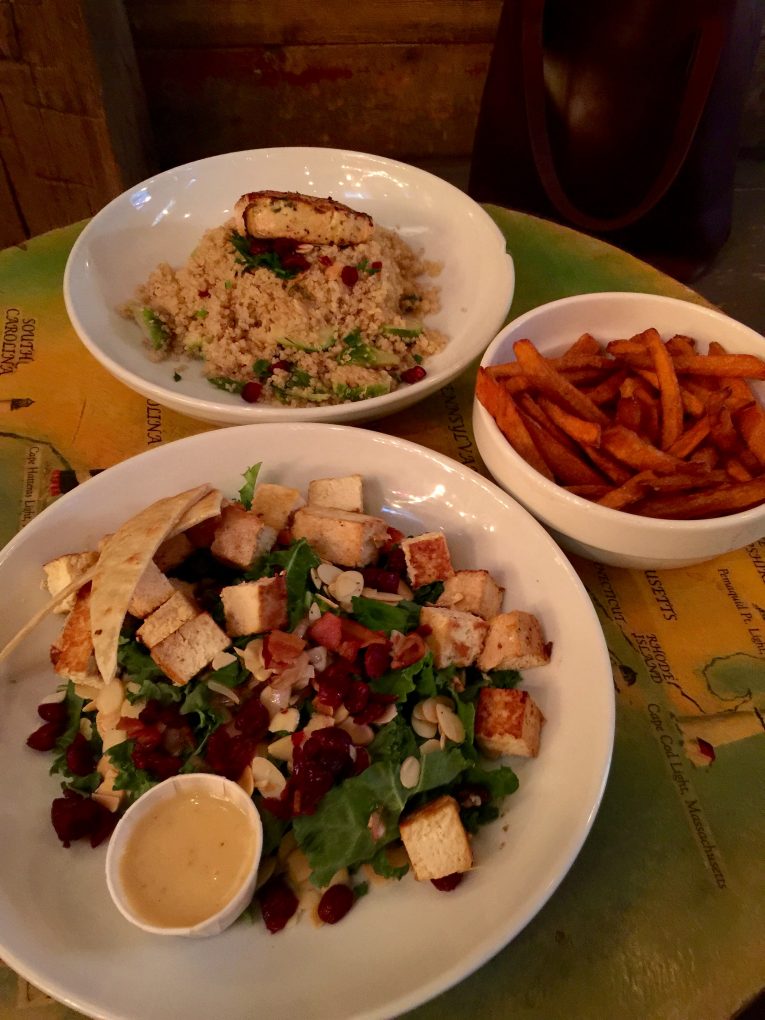 Had a Nutshell client when I got home and then dinner was at Grey Dog with a friend – I got the kale salad with grilled tofu that had cranberries and almonds and bacon in it and ordered sweet potatoes on the side – I don't think I ever `not order SP fries.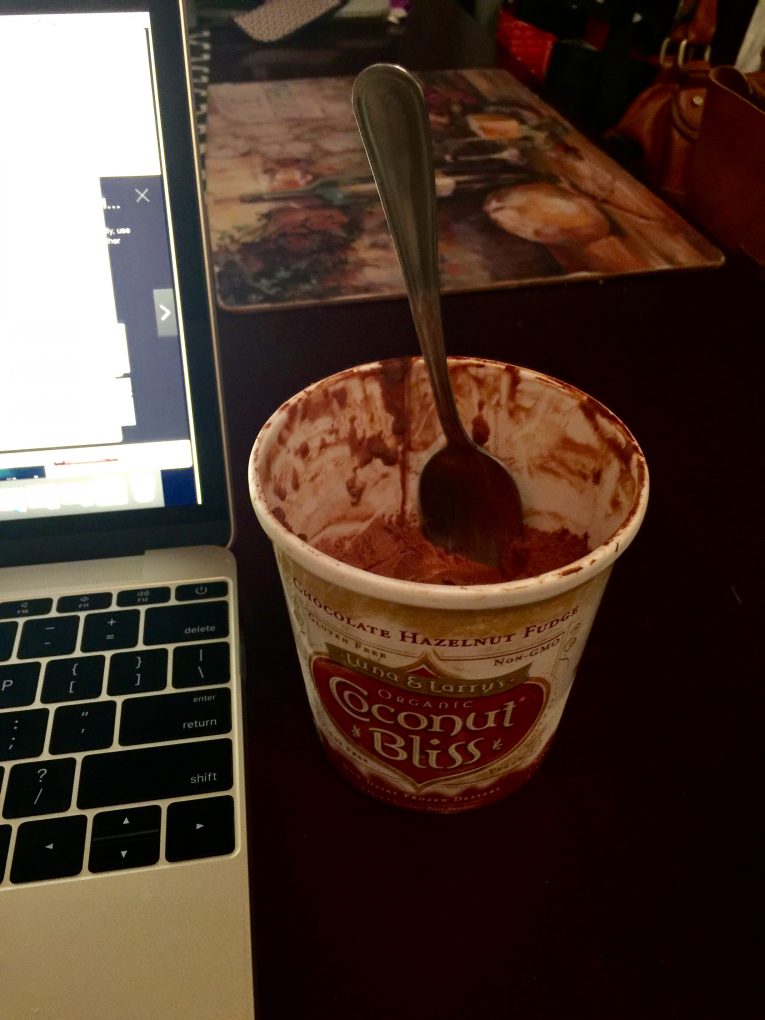 Got home and finished off this ice cream while wrapping up this post. Go buy this if you haven't…straight up heavenly.
Happy happy day!
SaveSave