It snowed the prettiest snow here yesterday. Like the kind where it just flurries a bit, but nothing sticks and the roads don't end up sloppy. That made me happy. Next time I'll actually take a photo.
I work 11-11 and have a 75 minute commute home so I'm in bed around 12:45am-ish and sleep till almost 8am. So when I'm not working it's hard to get on an earlier sleep schedule…so I've been in bed around 11:30 or 12am and then up around 7ish. I ideally would love to be in bed around 10pm and up a little before 6am but that is not happening in this season of life. I got over it. And now I'm a wannabe night owl.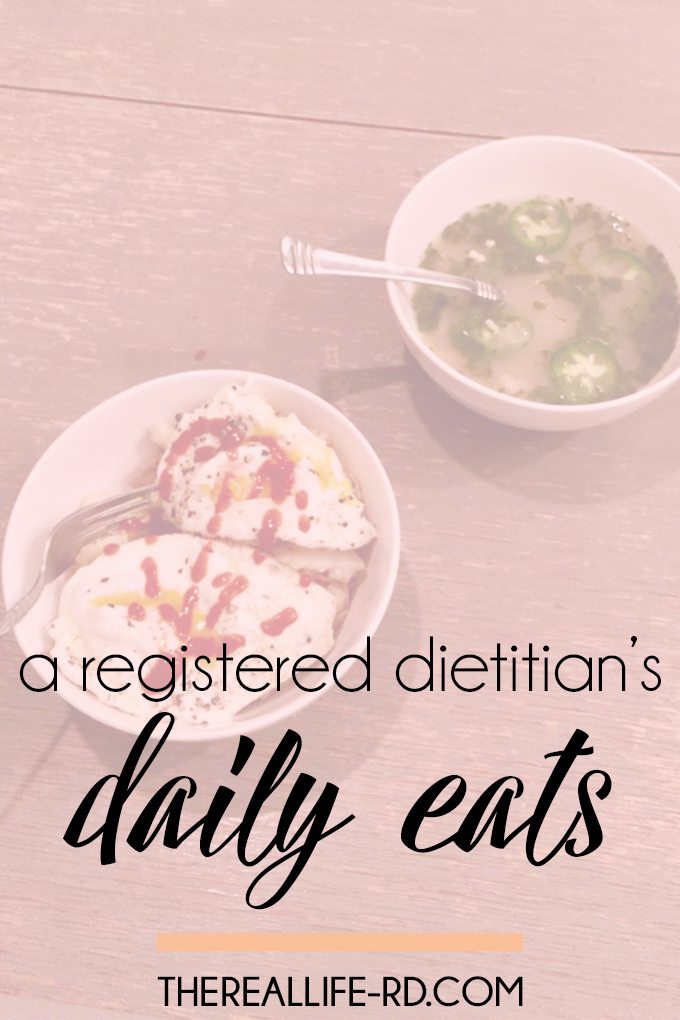 I'm on a pancake roll lately, so after a couple cups of coffee and a 7:30am client call I made pumpkin pancakes topped with almond butter, banana and maple syrup. My go-to is cutting this recipe in half for one serving and using 1/3 instead of 1/2 cup of milk and adding in about 1/4 cup pumpkin. So perfectly fluffy. But don't just follow me — there are times I've eaten the entire recipe. Do what feels good and is satisfying to you.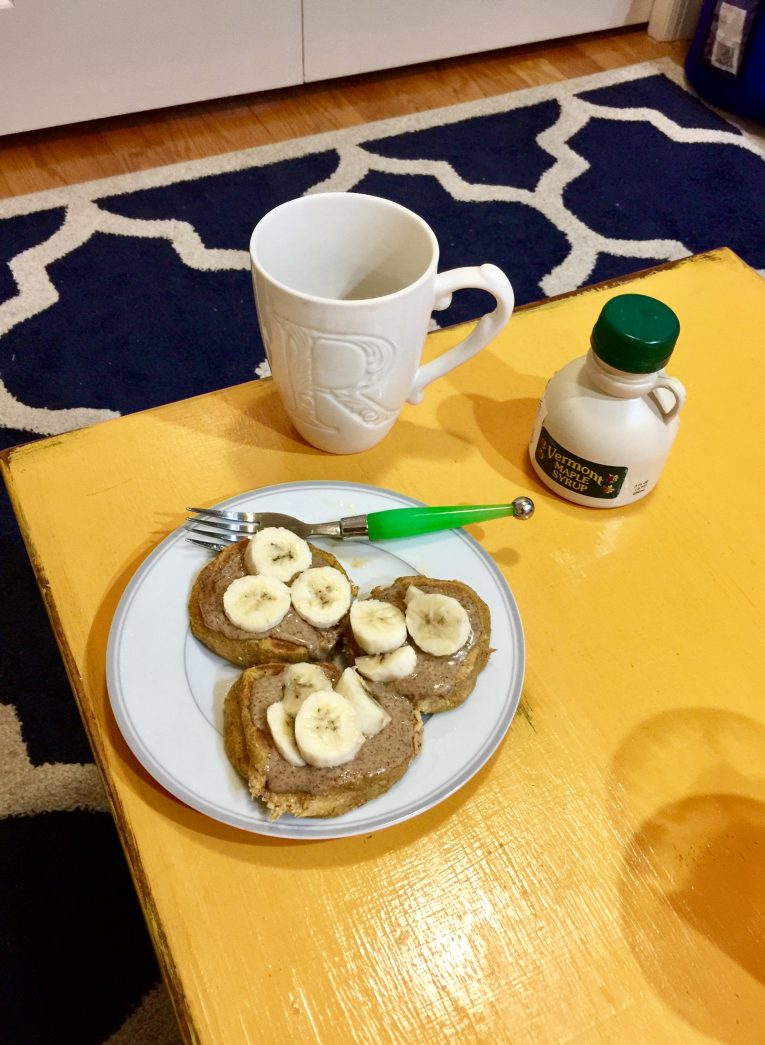 Yesterday though, I needed to add something to the pancakes because breakfast held me for only a couple hours. Eggs or more almond butter next time! Days I'm not working, I go to my favorite coffee shop a block away, Jax, order a coffee with half and half and study there for 3-4 hours until lunchtime. Lately, there has been a girl there studying for her LSAT and she is on the grind with her study game. I actually try to sit by her because I feed off her intense focus and it helps me get in a groove too. Creepy? Maybe. But it works.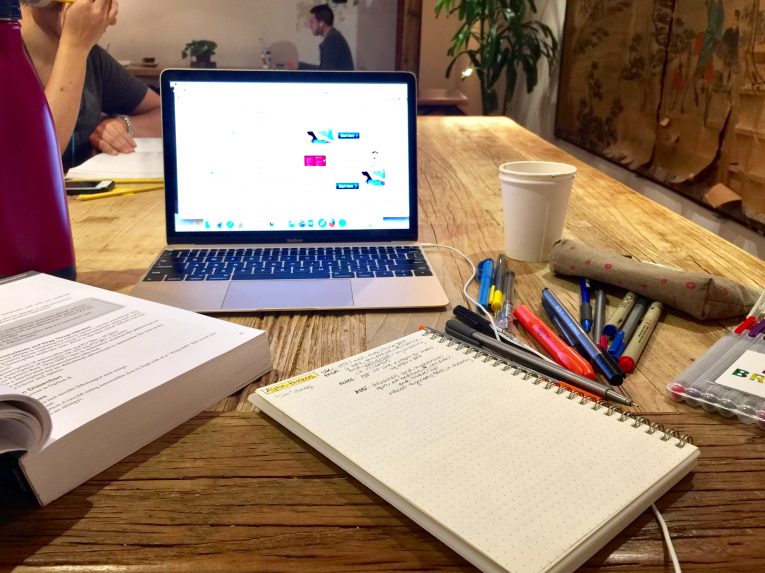 If I don't do this first thing, I get distracted with Nutshell and clients and wedding planning and life and focus becomes impossible. And I always turn off my phone. An hour into studying I munched on this Rx Bar…this flavor was amazing! The sea salt made this bar.  I love Larabars, but I do love the extra chewiness of Rx bars.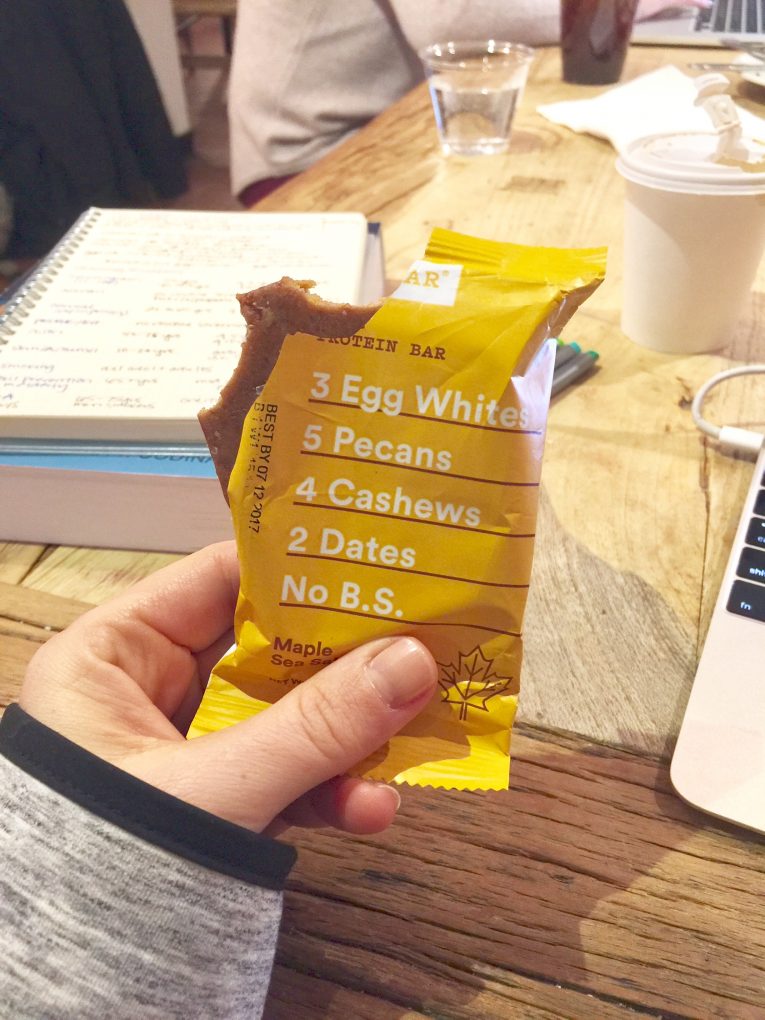 After studying, I headed to the gym for a quick 1 mile run + 30 minute weight circuit and then came home to shower and make lunch.
But I was starving, so I first drank a smoothie. 1 cup almond milk + 1/2 scoop Vega Sport protein, 1 frozen banana, frozen spinach and ice.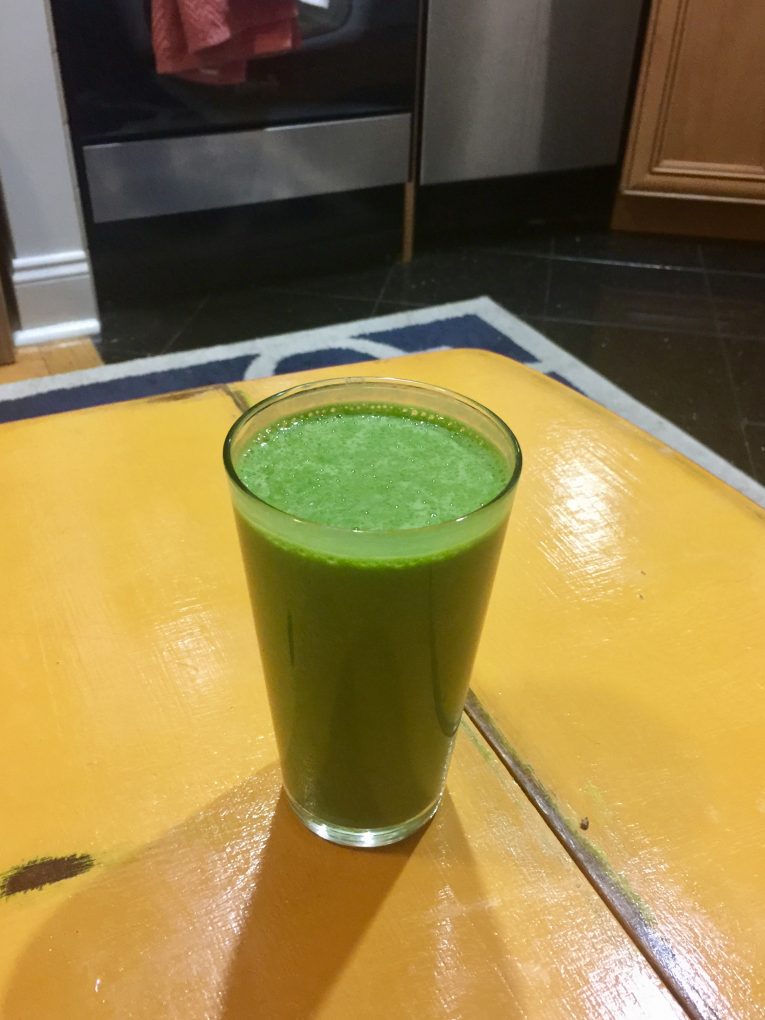 And then you guys, I wish I could say my lunches have been pretty and put together since I eat lunch at home 3-4 days a week when I'm not in clinic…but they are not. Whatever. I need some meal inspiration for lunch because lately I am so not excited about lunch. Help.
Fried eggs sounded good, so I sautéed kale and frozen green beans in olive oil with garlic salt, added a ton of hot sauce and then ate a bunch of veggie chips on the side.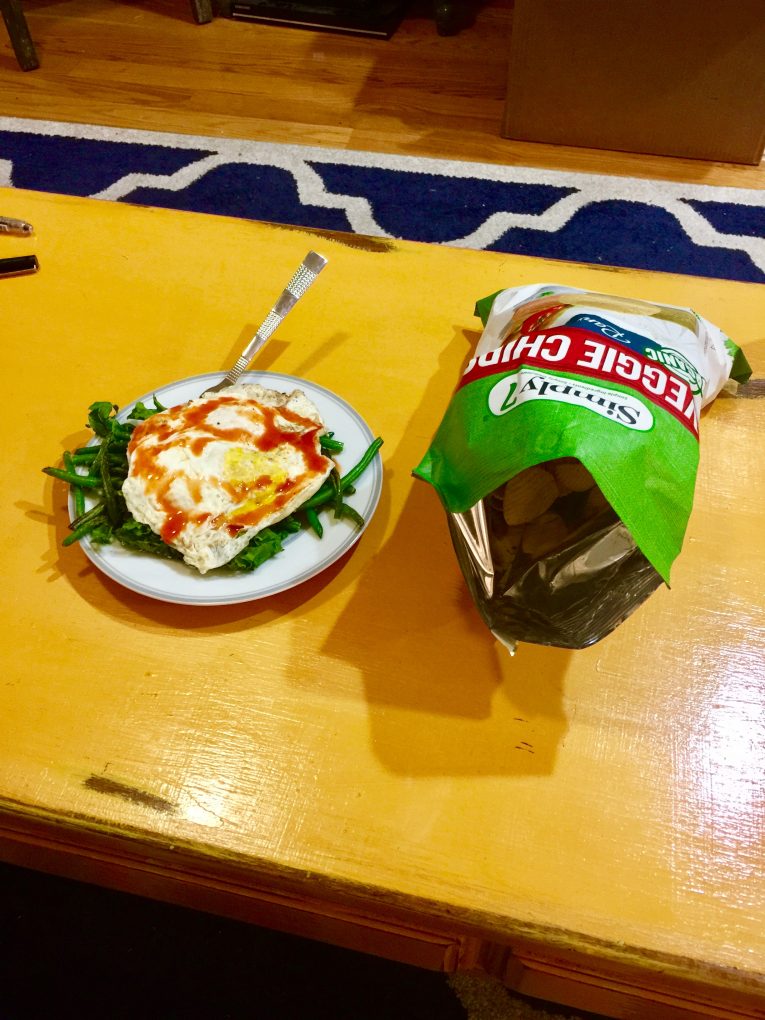 After doing blog/business things like answering emails, writing a partnership post and having a Nutshell client call I snacked on granola before I biked down to counseling at 5pm.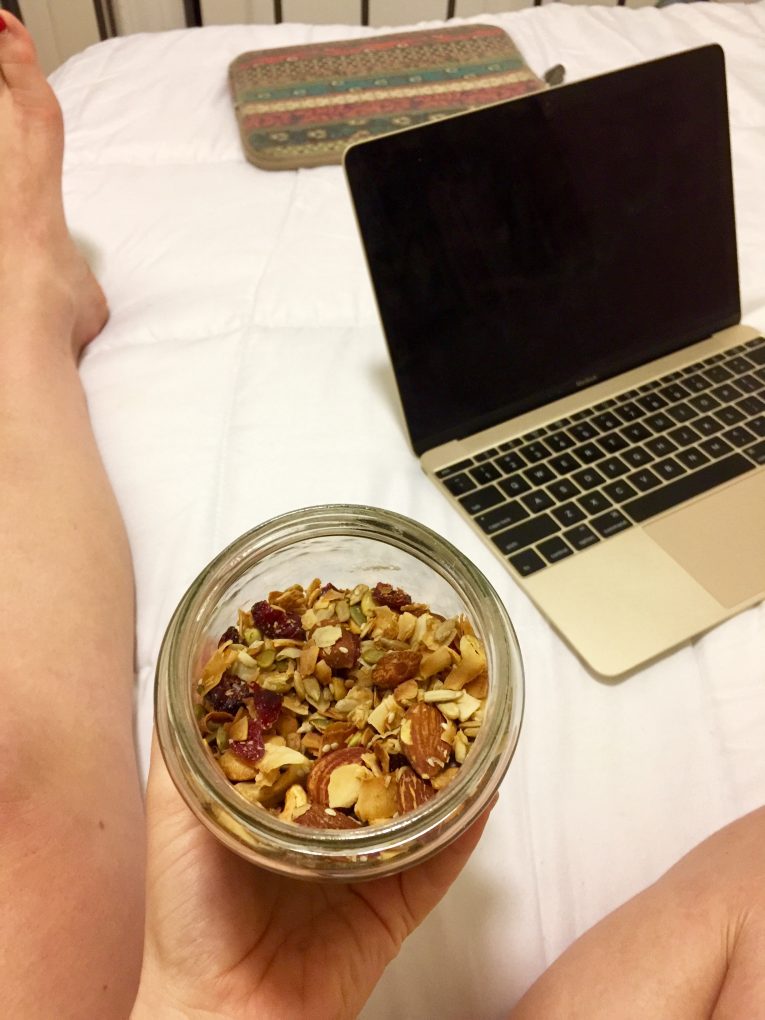 Counseling you are worth every penny. I got done around 6pm and talked to a friend while I walked down to Nick's apartment.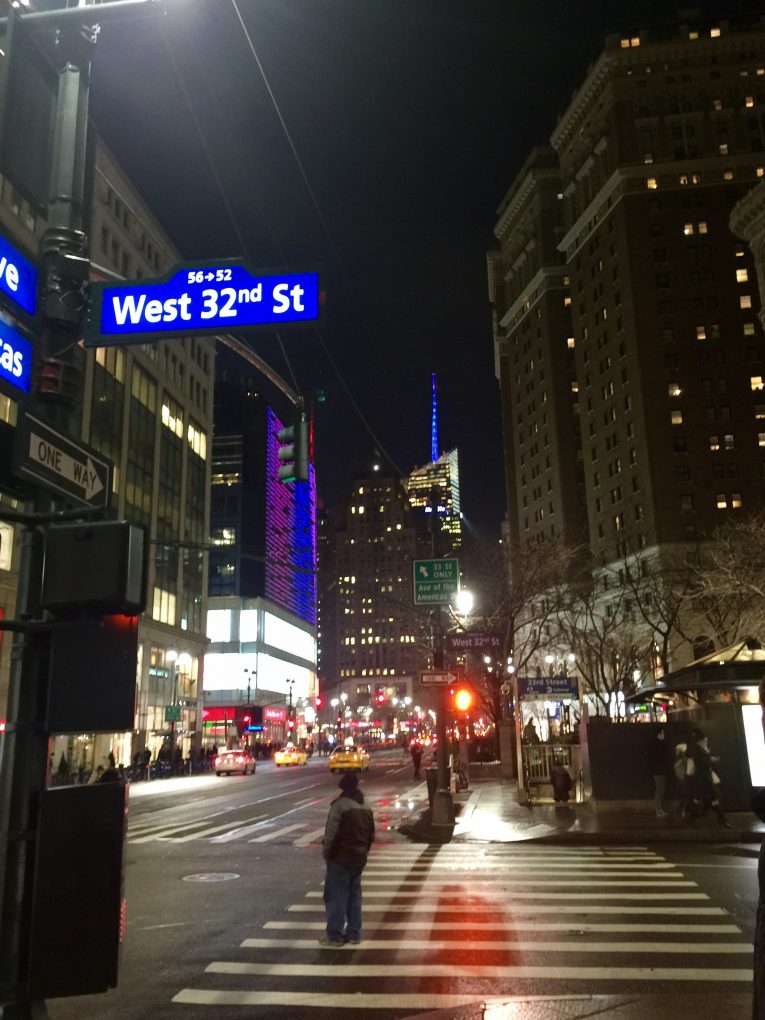 Dinner was leftover chicken soup from Sunday night along with roasted cauliflower and two fried eggs with avocado that Nick added after I snapped this photo. A hodge podge of leftovers that satisfied.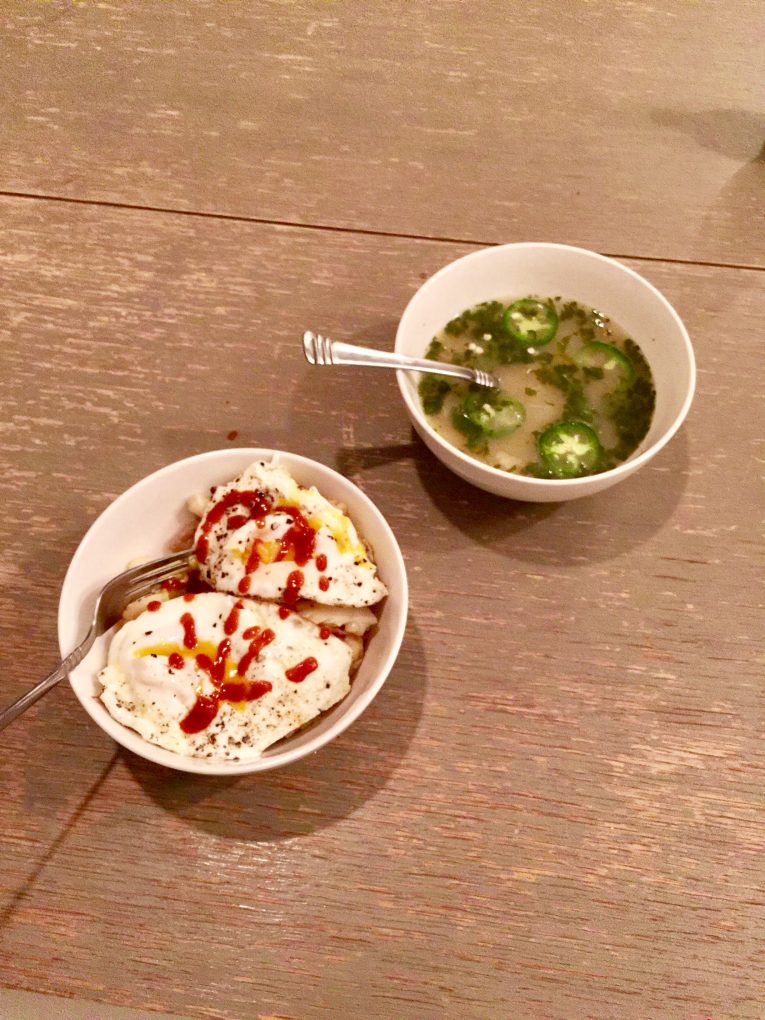 I stayed and hung out for a bit before Nick walked me to the train and I headed back up to my apartment.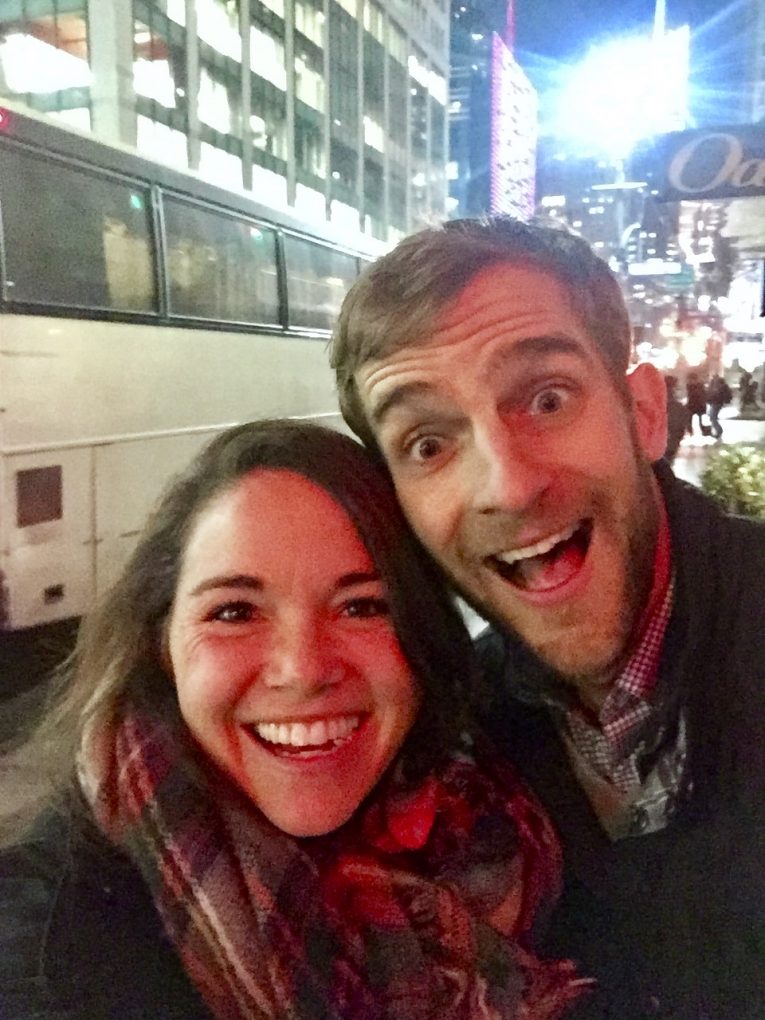 And then I read and did a few things on the computer while eating ice cream from the carton. And then crashed into bed.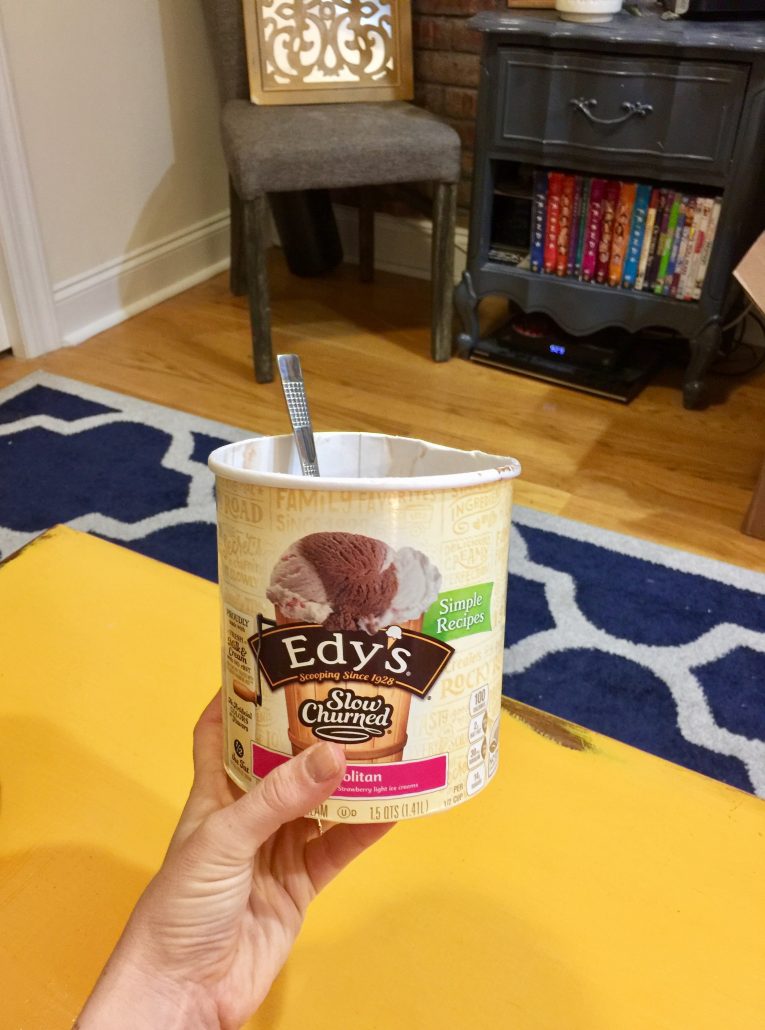 This week I was reminded that life is sweet, yet uncertain and short. So don't worry about the small things today and squeeze the ones you love a bit tighter.
SaveSave