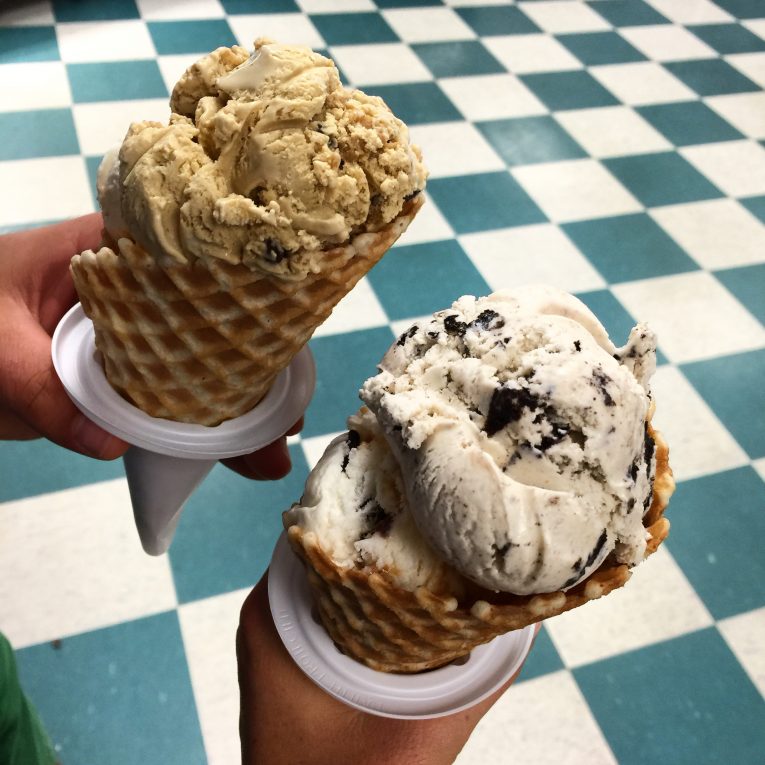 Sometimes I don't practice drinking in moderation. I usually have a glass or two of wine on a Friday and/or Saturday, but every so often that second glass of wine turns into a shot of whiskey and then a vodka soda and then I'm like, "Well, that was overkill Robyn." And then the next morning I remember why I don't do that. And I realize I'm 26, not 22, and it takes me like 3 days to recover from a late night out.
I sometimes bring my laptop to bed and lay there for 30 minutes or so reading God knows what right before I go to bed. And then I tell my clients and others to not use electronics for at least an hour before bed. I know, I know….I know. But I'm human too and I'm working on this bad habit.
I don't take vitamins. I think as a society, we are so over the top with vitamins. Save you're money, buy nutritious food and let your body rest and sleep when it needs to.
Dinner sometimes means me standing up in my kitchen eating a baked potato with butter, a bowl of cereal with almond milk and carrots with hummus. Then some dark chocolate dipped straight into the PB jar. What?
Contrary to so much of what I write about, I have blah body image days. Maybe once a month, and much less than ever before, but I'm a woman in freaking America. Thank God for grace and truth and stretchy pants.
I snooze for like 30 minutes in the morning. I could definitely be getting 30 more minutes of solid sleep in the morning, but instead I keep pressing snooze and I still can't figure out why.