Hiiiyyaaaaa! We half way through the week but today feels like FRIDAY because I'm headed to Boston tomorrow for FNCE. Plus I worked Sunday so it kinda feels like the week should be almost over so good thing it is.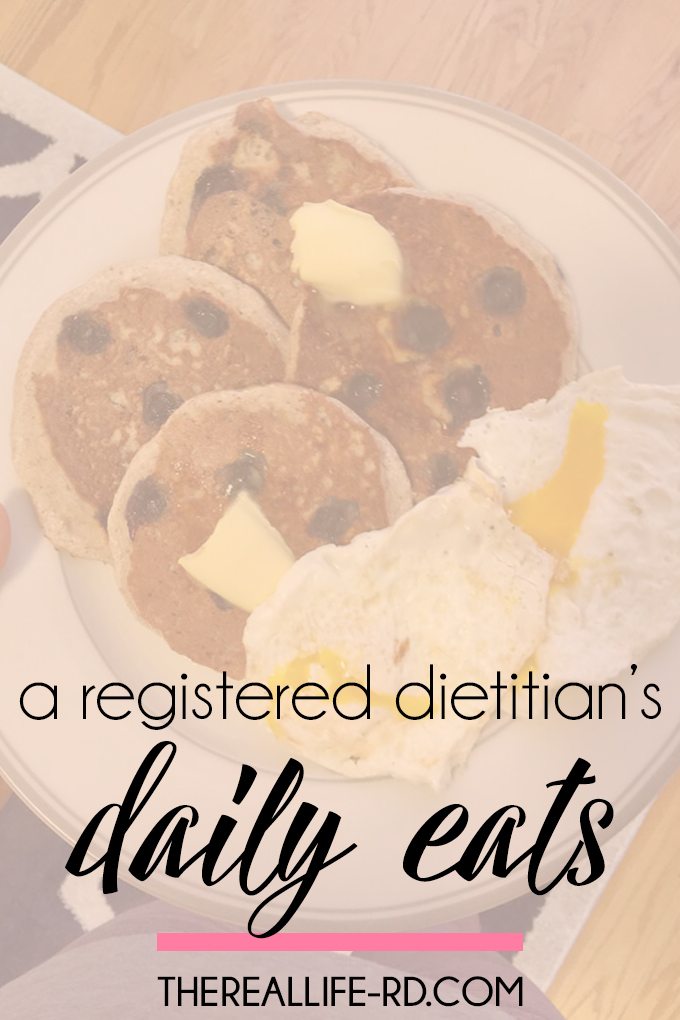 It's officially fall here, like 40's in the morning where I have to wear my patagonia fleece and a scarf and I'm like omgghhhh YES. You'll probably hear me talk about how much I love the weather like 62 more times this month. Summer to me is like…meh. It's warm and great and fun and all, but I'm convinced I sweat more than your average gal and when you have to wait on hot subway platforms, commute on foot, live without central AC and smell steamy trash, summer just doesn't do it for me. BUT I love the city in the fall and winter…especially around the holidays, it's totally cozy and magical.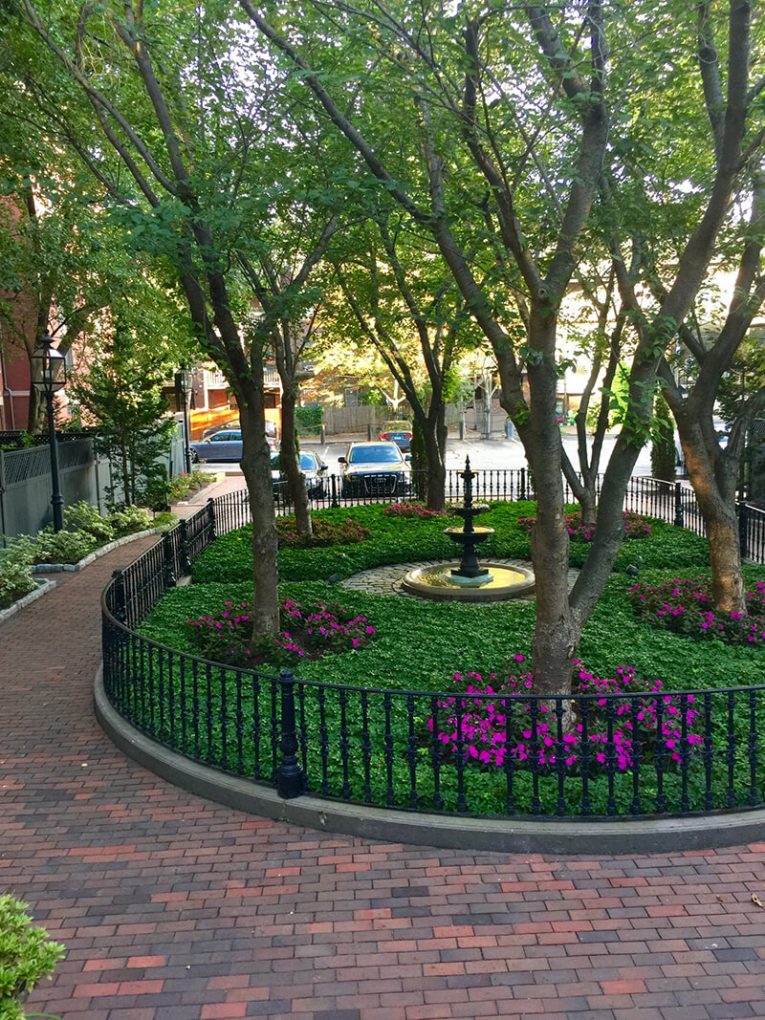 Ok to the food!
I'm on a pancake bender. I will wake up 15 minutes earlier so I can eat pancakes and sip my coffee. And I've learned that doing so makes like feel less rushed and chaotic. I'm into that.
I halved this recipe for one portion, and subbed buckwheat flour ground from raw buckwheat groats in my blender – that sounds complicated but it's not, promise. Threw in some blueberries and topped with butter and maple syrup plus a couple fried eggs.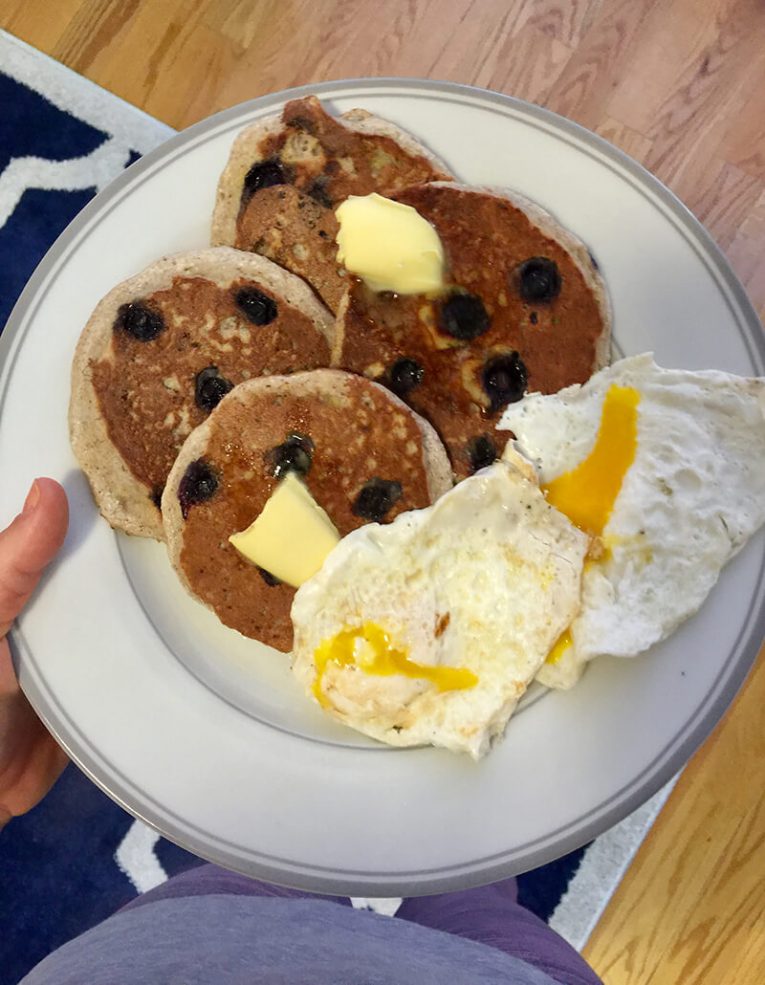 Afterward I met a college girlfriend for coffee and strolled around Union Square Park, cleaned out my summer clothes and swapped them for my winter clothes and did some blog/nutshell work before going on a brisk jog and then coming home for a late lunch — I made this spaghetti squash thingy on Sunday and have been eating on it all week for lunch. It's not even a recipe, super easy! Sauté four cloves of garlic in 2 tbsp olive oil, add in sliced mushrooms and cubed tempeh and cook until golden brown and caramelized, add in sundried tomatoes and 1 head of chopped kale, cook until the kale wilts. Then toss with spaghetti squash, add in a few tablespoons of olive oil, sea salt and crushed red pepper and bam. Lunch!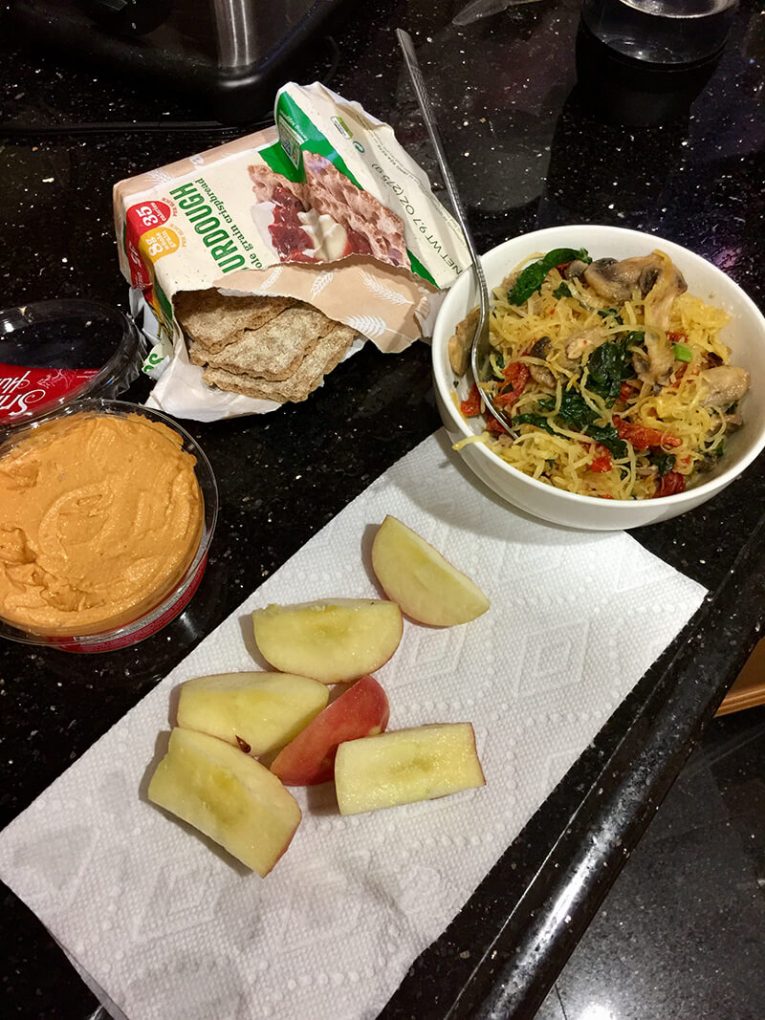 And because I needed some carbiness I rounded out lunch with some crackers + sriracha hummus (love it) and a sliced apple + a pumpkin caramel chocolate (also amazeee)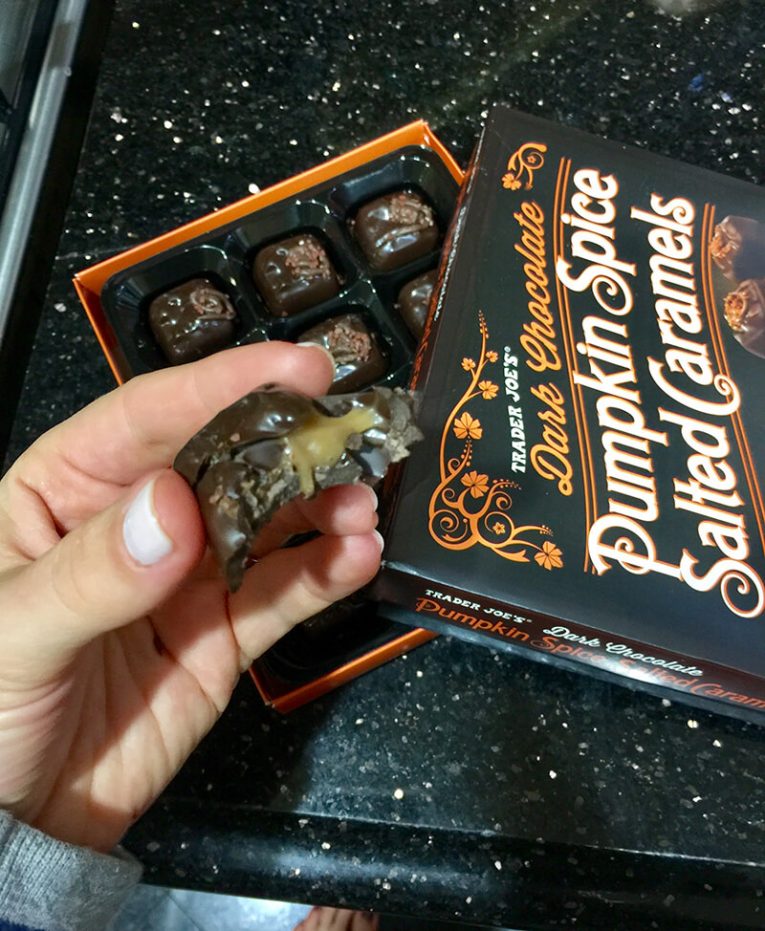 I had to run a few errands before counseling so I took a slice of pear bread (I made up the recipe, it turned out dry hence the need for lots of cream cheese) and a green smoothie to go.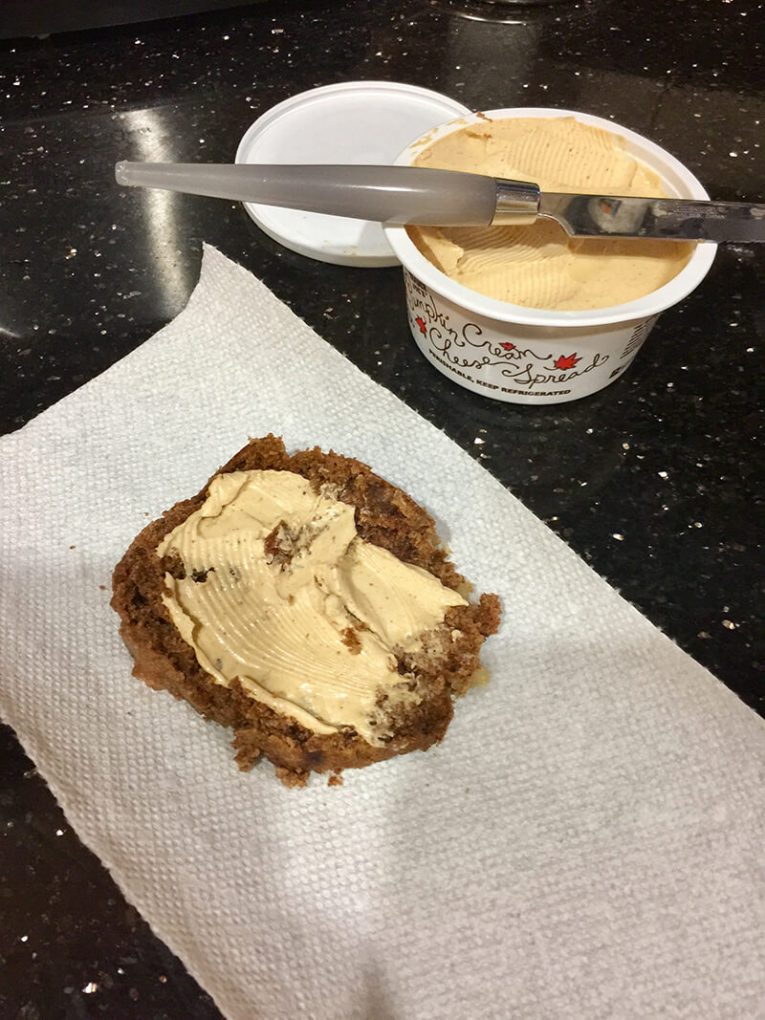 1 cup almond milk + 1/2 scoop Vega + banana + maca (good for stress hormones) + frozen spinach and ice
This is my basic go to smoothie mix, I switch up the fruit or Vega flavor to change things up or add some almond butter or peanut butter if I need it to hold me longer – secret to a creamier smoothie: add a pinch of xanthan gum!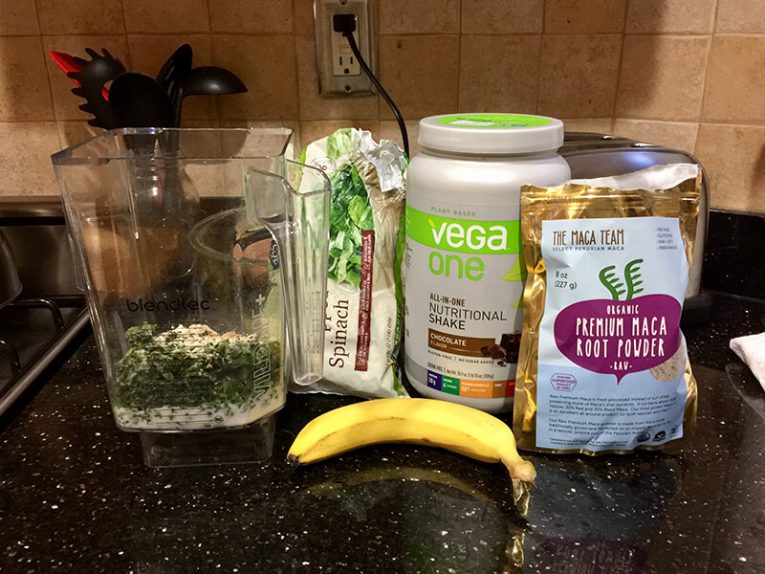 I was near Bryant Park, so afterward I walk a mile south to Nick's for dinner — salmon with sautéed purple cabbage and turnips with a fried egg. Gahhh I love that this kid can cook. And he took this picture before I got there so I would have it and didn't have to tell him to not eat before I snapped one. He's knows too well.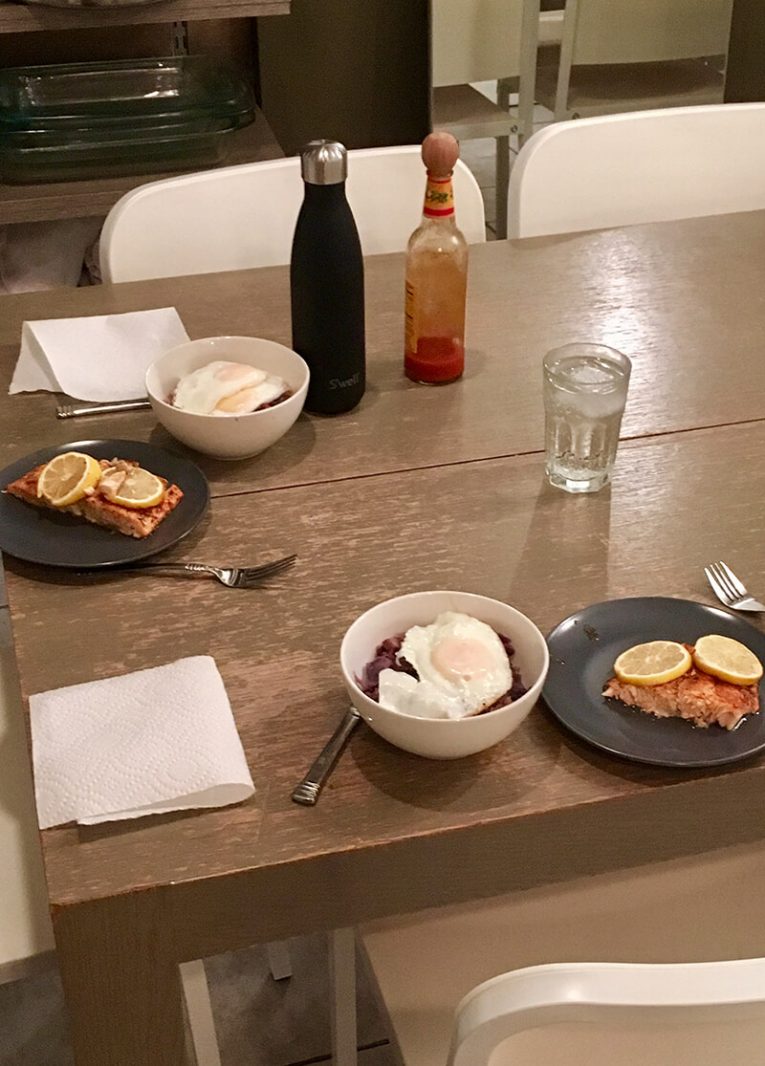 And then I came home and popped some popcorn since I was snacky (because dinner needed some carbzzzz) and poured a glass of wine while I typed up this post.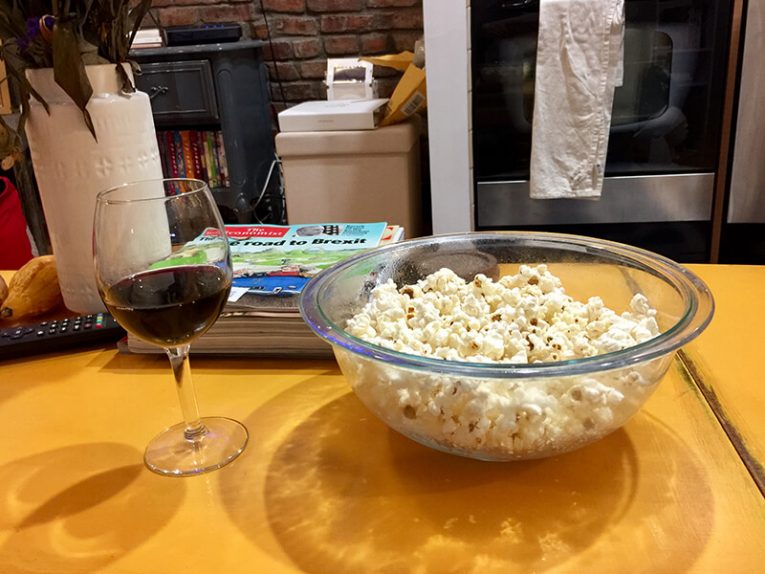 What's the best thing you ate this week? Gimme food envy.
SaveSave
SaveSave