This weekend was one of those weekends where you rest, but you also do fun things. And when your weekend only consists of Saturday you soak it up. So basically I shut down work from Friday evening to Sunday at 9am when I headed off to clinical.
I'm trying to get much better at stepping away from email and work for at least a whole 24 hours on the weekend so it feels like total and complete rest. My brain gets a full break from work and productivity. It's so needed refreshing.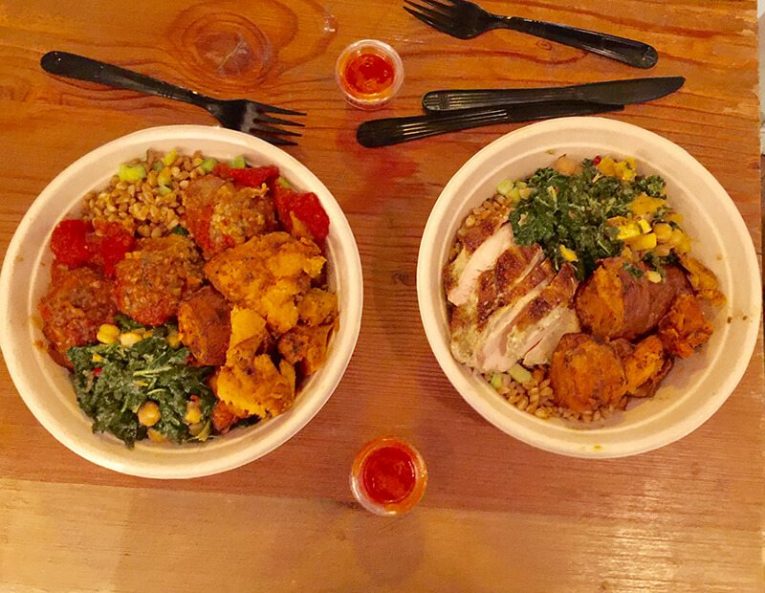 Friday, I left clinical at 5pm and took the subway to Nick's apt to meet him for dinner. Originally, he was going to cook dinner for all of us running the race, but then their water heater broke and the handy guy had to come and it was a whole thing. So the two of us just grabbed Dig Inn. I went with chicken, sweet potatoes and sautéed kale on top of a butternut squash farro mixture that was awesomely chewy. Nick got the same thing except he went with the meatballs.
About this half marathon. I didn't really write about it on the blog or social media, but I was originally signed up to run the NYC marathon on November 6th through the charity, Team For Kids. Well 3 weeks into my summer semester I had a full blown break down to Nick. Like…you know the works…tears, saying irrational and overdramatic things and feeling overwhelmingly stressed, but not knowing what to do about it. Fundraising + training for a full marathon was the no brainer thing to come off my plate. It was a hard decision since the NYC marathon last year was an unreal experience and I also had a few friends running with me this year. But it was very necessary. With everything going on, training for 26.2 miles would have been a very unproductive source of stress and very unhealthy for this season of life. So $360 of entry fees went down the drain, but I felt so relieved with that pressure gone.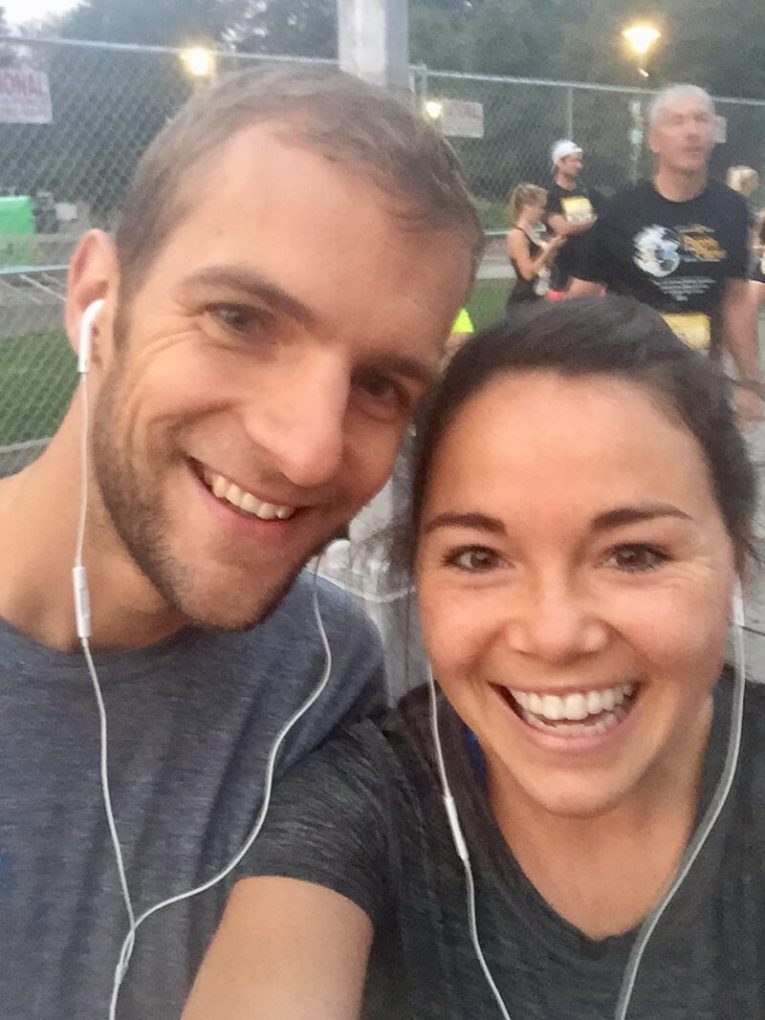 And instead Nick texted me in July and was like let's do this half! Nicks more of a HIIT or weights guy so running wasn't his original jam. But with me brainwashing him, every so slowly, he's started sipping the kool-aid. Of course I was like YES let's do this and then a few other guys signed up and we were in. I love that with the half marathon, it's a shorter time commitment to train, and it involves loads less time devoted to training. I'm not sacrificing sanity sustaining social life or my non negotiable sleep for some miles. No thank you.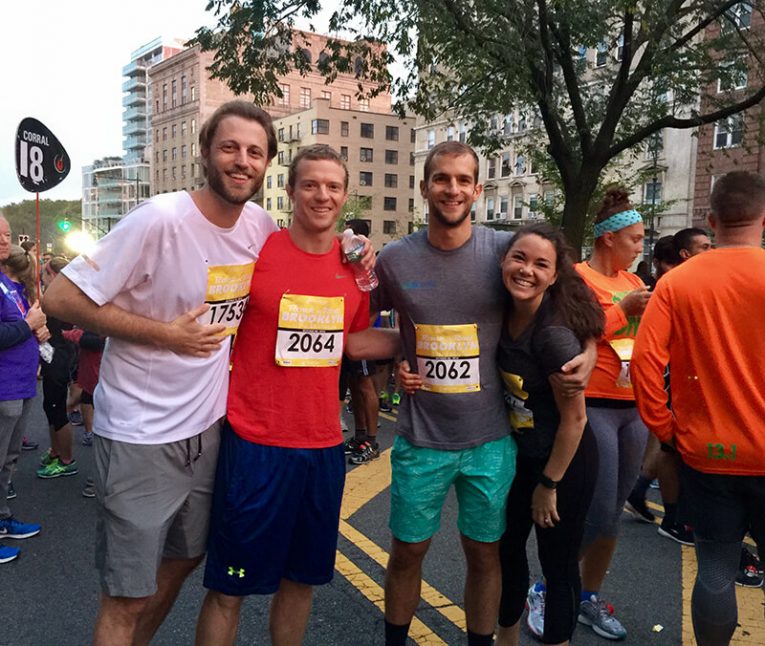 Did I follow a training plan? Meh, kind of. I knew I couldn't follow any "plan" since life is busy right now and I don't have a set schedule and I'm not the most disciplined. Some days I'm up till 12:30am with clinical and sleep till 8am. Some nights I'm asleep by 9:30pm and up at 6am. So I did the best I could which was just fine with me. Nick and I got in a few 10 milers and then I did one 12 miles 3 1/2 weeks before the race.
I ran my fastest marathon back my freshman year of college so I wasn't trying to beat that (I would have to go under 1:40, not happening:)) but I just wanted to have fun and ENJOY it.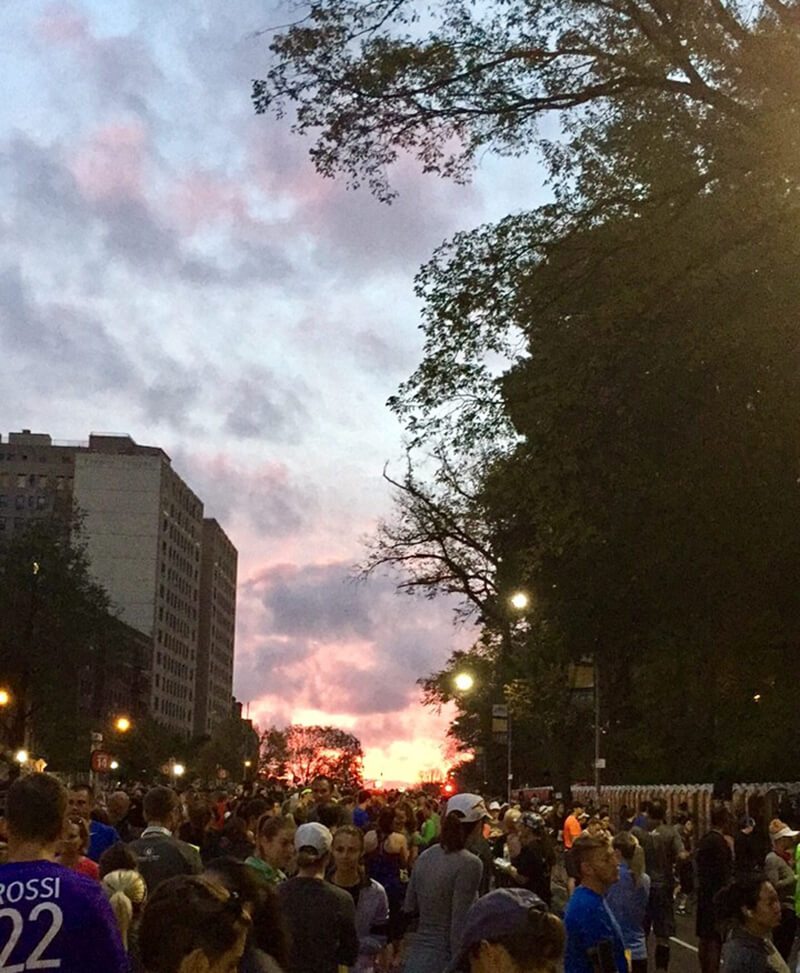 The race started at 7am in Brooklyn so I was up at 5am, drank coffee, did the bathroom bizzzz and took some apple cinnamon oatmeal on the train. I met the boys when I got there at by 7am and we were off with the sunrise!
I felt great the whole time and looking back, probably ran a bit conservatively. But I'd rather feel good and enjoy the race than feel like crap and want to die. The last 5k was speedy and exciting as we finished in Prospect Park. I was SO proud of Nick for crushing it, finishing in 1:37:06 and was pretty pumped to finish in 1;45:23. I told Nick we were running the NYC marathon next year when we're married and I got a dramatic eye roll…little does he know we are, in fact, running it.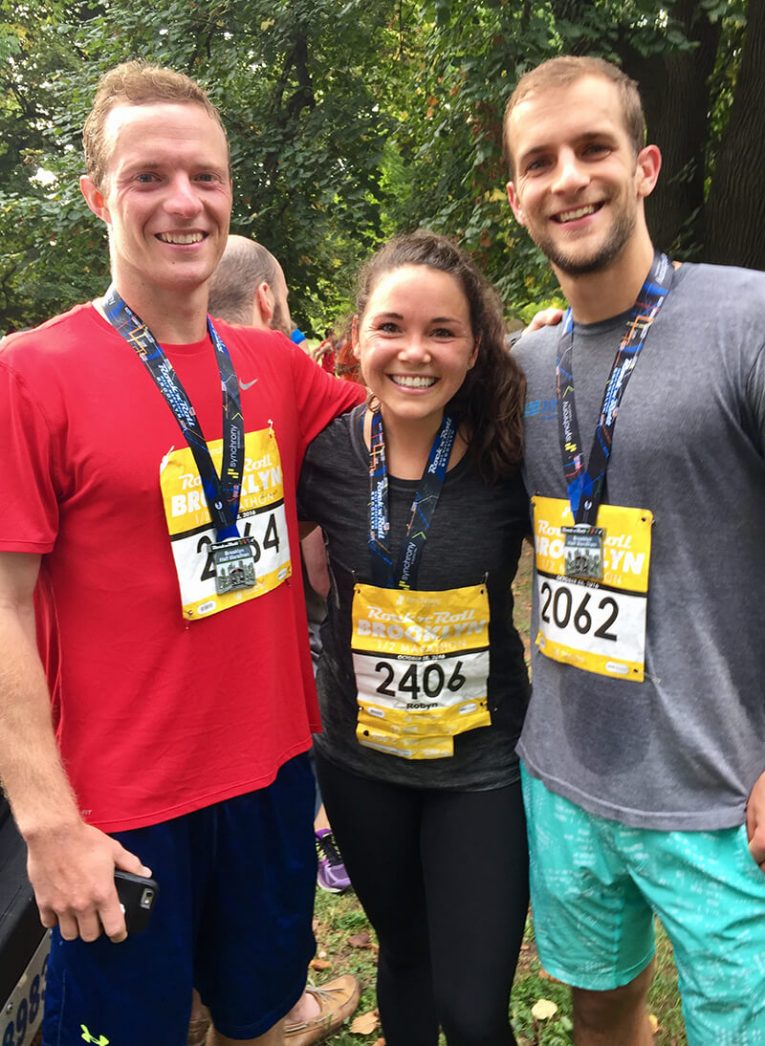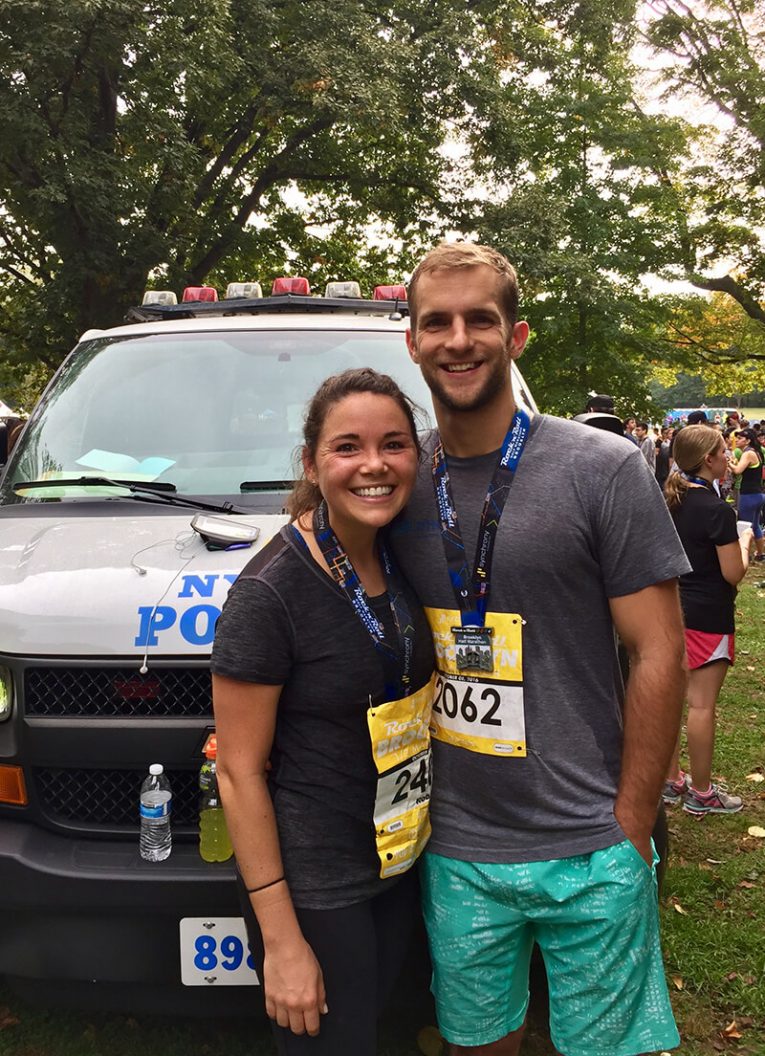 We originally had plans to go on a big group wine tasting tour in Long Island. Nick and I were driving out there to meet them afterward since everyone else left at 8am, but we were wayuyyy too ambitious and realized we would only have a couple hours out there since it was a 2 hour drive to get out there. So we bagged it and brunched instead.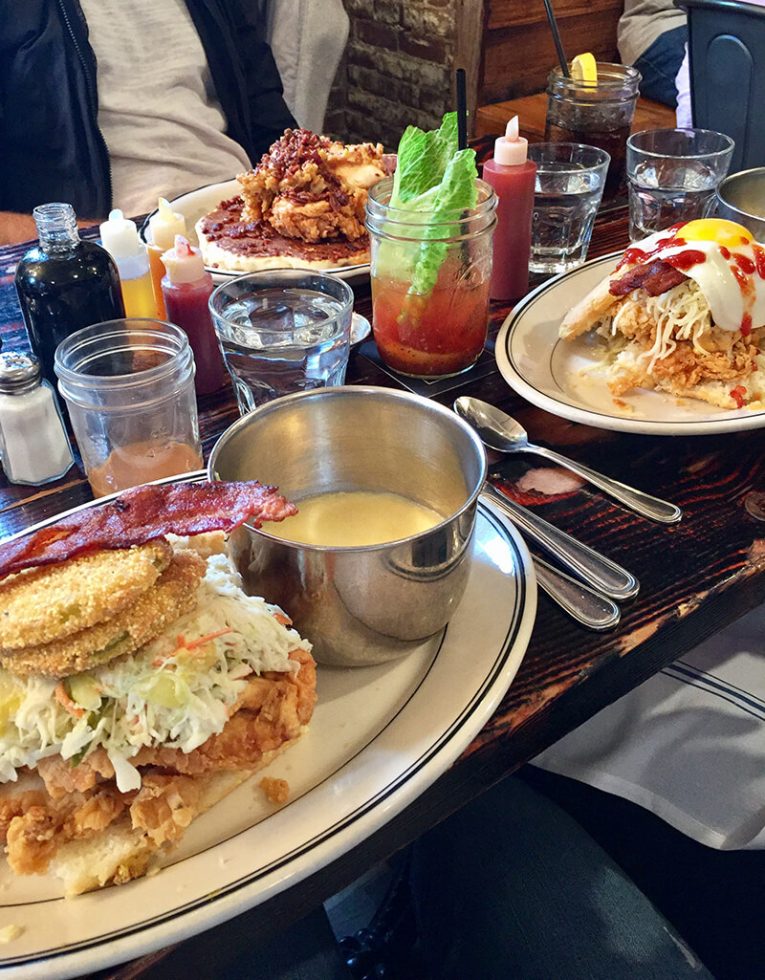 After we got back home and showered, we met up at Jacob's Pickles on the Upper West Side. If you want an insanely good, southern brunch, I highly recommend this place. But just be prepared to wait a bit. We got coffees and sat outside for 45 minutes and then were seated. A bloody mary split with Nick, pumpkin biscuits with maple butter started us out and were amazing. I ordered the southern BLT which was fried chicken, fried green tomatoes, bacon and a pickle slaw (that was so good!) on a biscuit.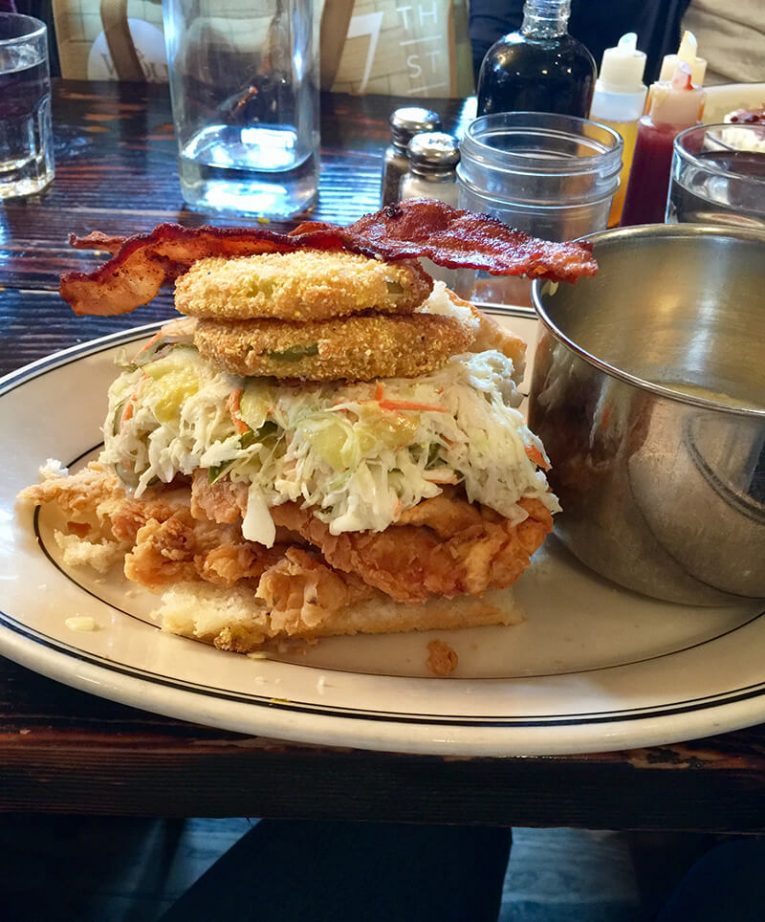 Then we layed around at my apartment and watched 3 hours of Property Brothers on HGTV, ate chips and salsa and cracked a bottle of red wine in the evening. And now we are dreaming of a house. Side note: I need fresh flowers, don't judge.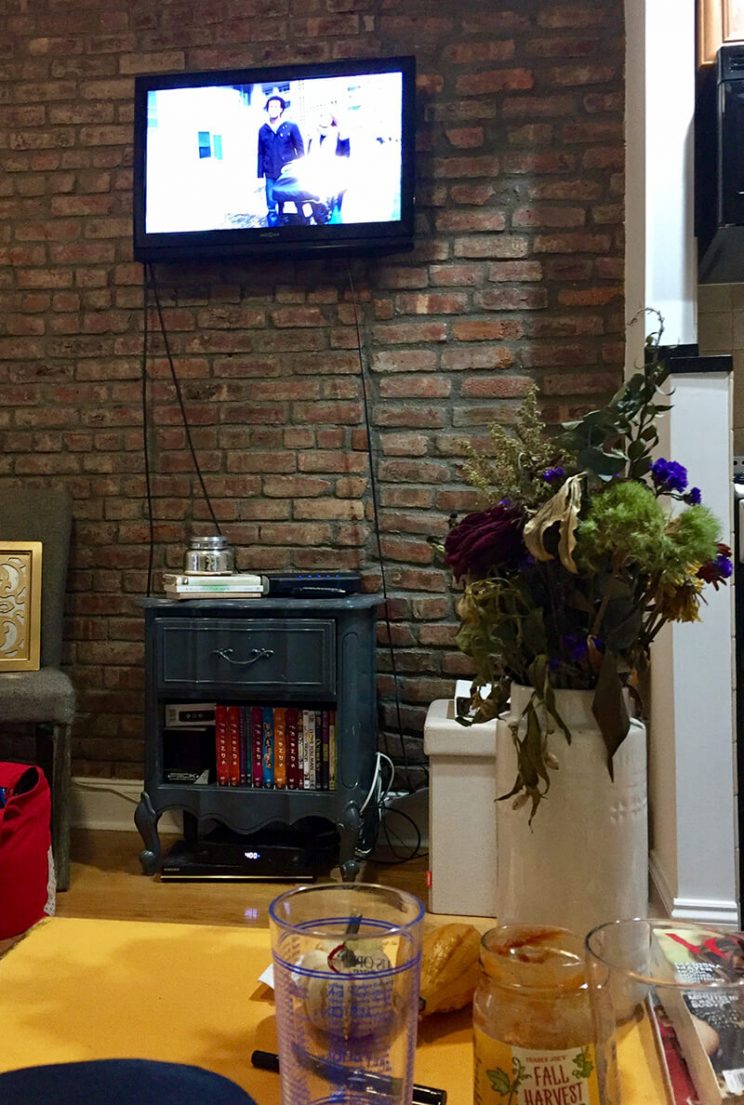 Nick went to watch the Cub's game and I met a girlfriend for dinner before heading to my friend Jena's birthday party. I only lasted an hour or so till 9:15 before I literally couldn't hold open my eyes. I came home and was passed out by 10pm.
Sunday morning was spent reading and doing a couple blog things and then I went to clinical all day until church at 5 where one of my good friends was baptized. Full heart. Love that.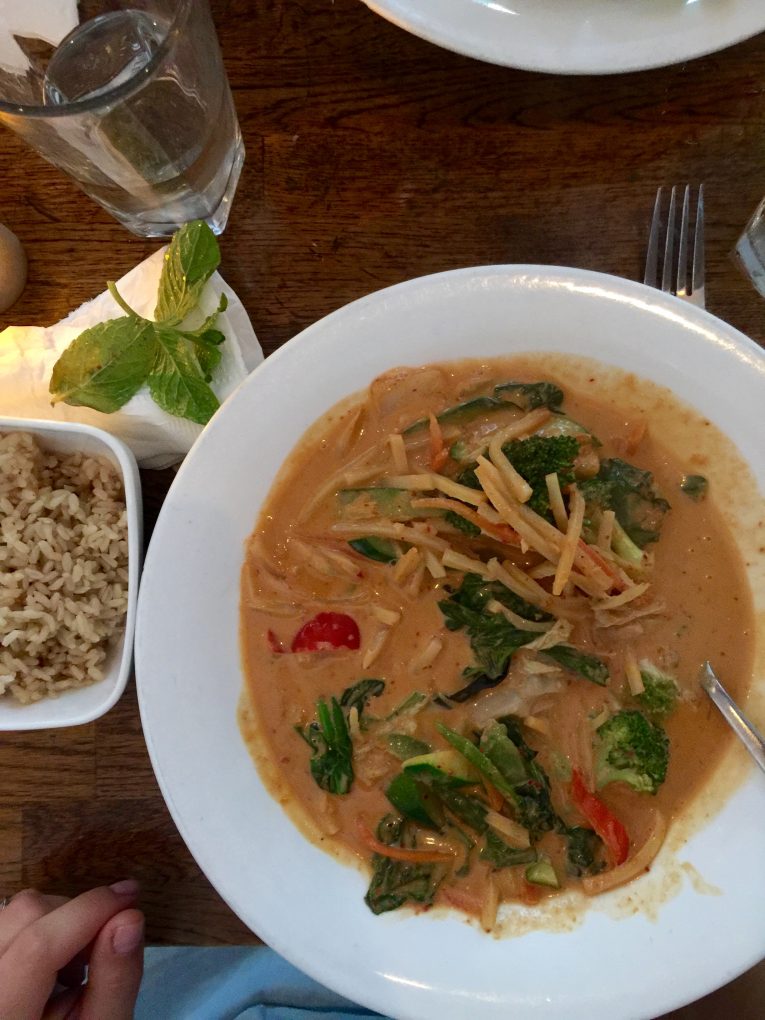 Afterward Nick and I did our usual post church dinner at Lantern where we ordered our usual – veggie red curry for me and beef red curry for him. And then I subwayed home and ate two of these chocolates while writing this post.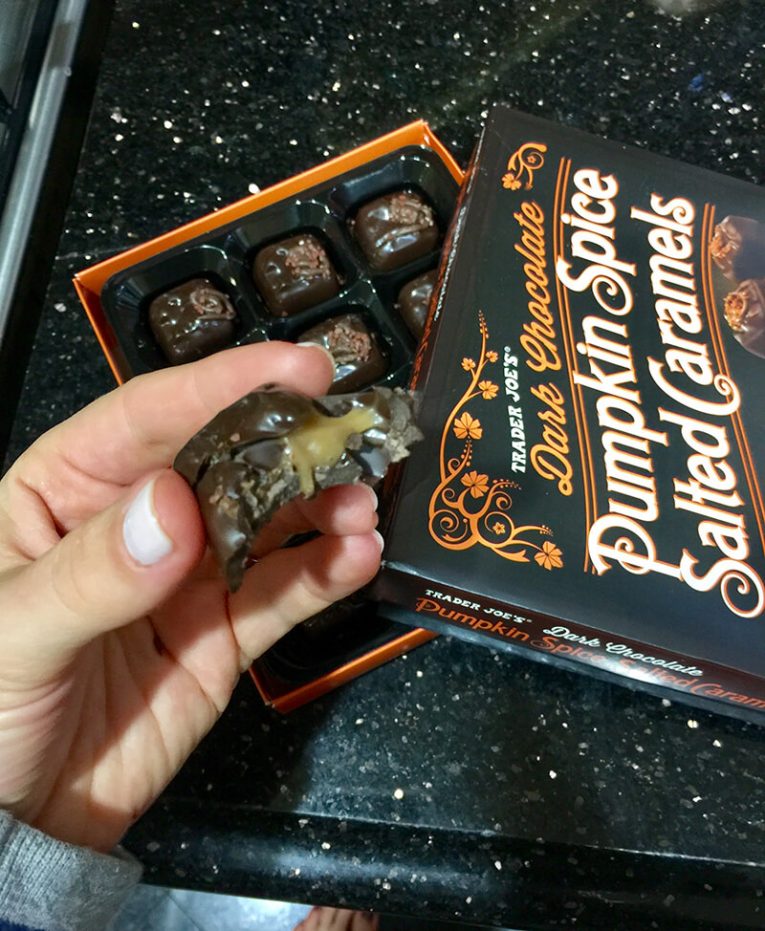 Hope your weekend was restful and you're ready for the week. It's like legit chilly weather here and I'm ALL ABOUT IT.