1. We made it to Hawaii!
Two six-hour flights and we made it to paradise on Friday night. I'm currently living my best life. I won't lie, I was really nervous taking an entire week off work (especially seeing clients) knowing that I'll be taking time off when baby arrives in two short months. But you only live once and work can wait! We've had such a relaxing couple of days and I'm really looking forward to the rest of the week – snorkeling, volcanoes, waterfall hikes and more delicious food. Give me all the fruit and coconut.

2. On being busy
I came across this article on how being busy is no longer respectable and….DANG. It was good. I'll share a couple nuggets below, but I encourage you to take a read yourself. I've been referring back to it a lot lately. I feel like I get restless when I'm not doing something and I feel guilty for working at a slower pace. –> This, I realize, is irrational thinking.
Being busy used to make me feel important. It made me feel like the world needed me. Like somehow I was more valuable or valid when I was busy. Perhaps that's why I wore it like a badge and quickly resorted to it when people asked me how life was. Yet in reality, busyness was just another addiction that I clung to so I could avoid things that made me uncomfortable.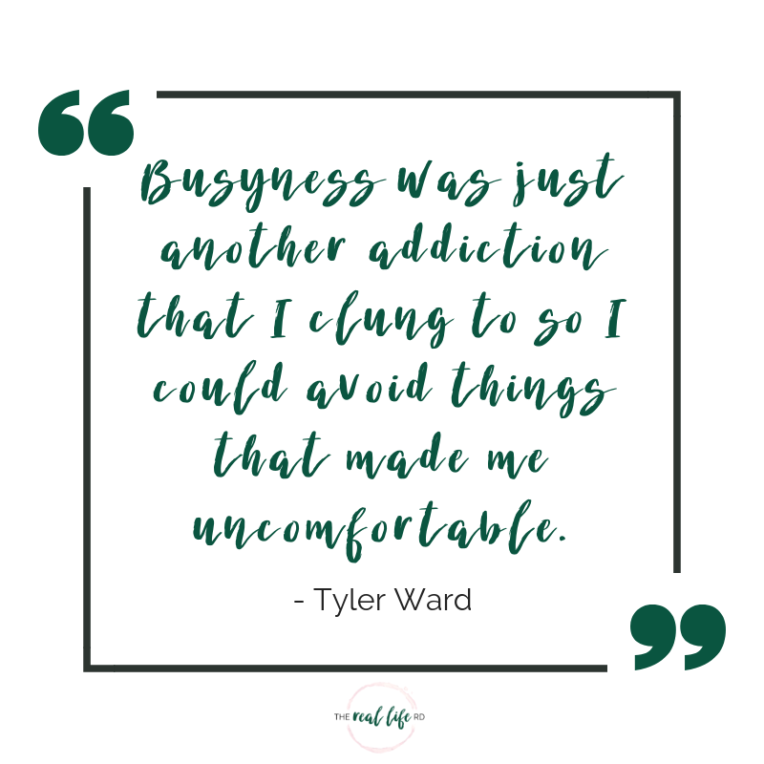 It can be indicative of a lack of confidence and self-worth. Often we stay busy to subconsciously feel important and valuable to the world around us. Sadly, this points to an ignorance of our inherent value. Regardless of our performance in life, we are important, loved and valuable. This slippery slope typically makes us too uncomfortable with ourselves or the reality of our lives to slow down.
I'm taking busy out of my vocabulary. Focusing on what matters and letting go of the rest is something I have to work towards all. the. time. Like, it's not a habit. I have to continually be aware of my natural tendency to busy myself and think I need to do ALL THE THINGS. Which I don't. I hope the article is as helpful for you as it was for me.
3. These cookies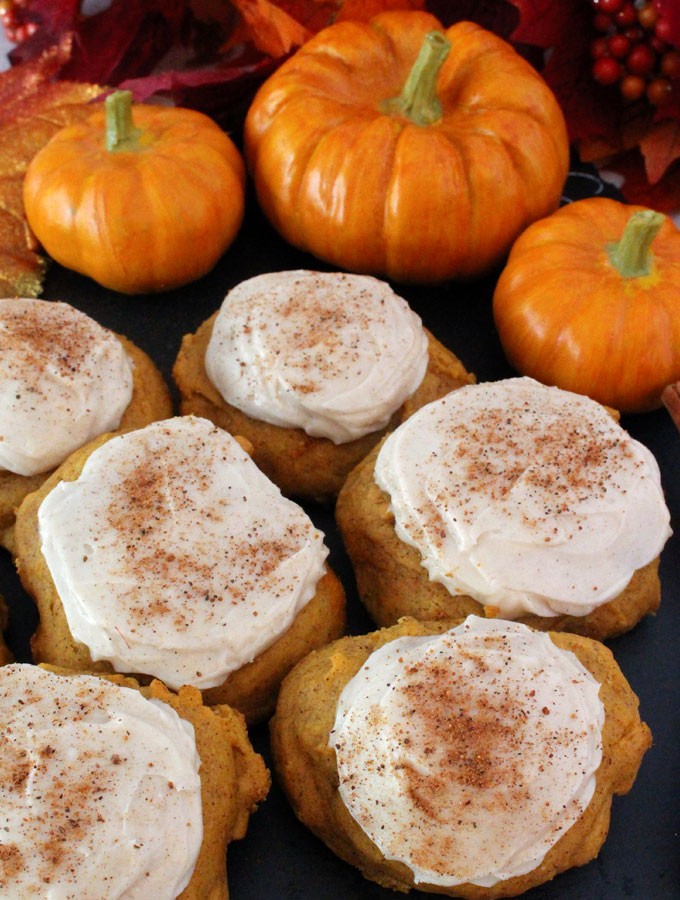 It's officially fall and like every other basic 20-something female…I'm pumped about pumpkin season. And all things baked goods. My appetite is hit or miss these days. (Feels almost like the first trimester in some ways.) Often, all I want are carbs and baked goods because they're the only things that sound good. I'm also finding that I have to force myself to eat because food is just blahhhhh. I love food so I'm looking forward to being excited about it again.
BUT THESE COOKIES. I'm a sucker for cream cheese frosting and this picture of them is reminding me of those puffy frosted cookies we use to buy from Walmart growing up. Do you know the ones I'm talking about?! I might go buy some of those too, but these frosted pumpkin spice cookies I found on Pinterest are on my list to make this month.
4. From Counting Macros to IE
My RD friend, Paige Smathers, wrote a great post on how to transition from counting macros to intuitive eating. If that resonates, check it out.
5. Saliva Hormone Testing
I get questions about saliva hormone testing quite often. It's big in the integrative/functional medicine world and you can purchase saliva testing online. These tests are not well researched and have lots of room for error. They aren't reliable. You can read ACOG's position statement on saliva hormone testing here. Salivary cortisol testing on the other hand, does seem to be reliable. Other than cortisol saliva tests, the gold standard for other hormone tests (I most commonly get asked about female hormones) is through the blood.
So, if you're wondering whether or not to purchase these saliva hormone tests online…I'd encourage you to go see your health care provider so you can get the appropriate testing done. Not only will it be accurate and reliable, but you won't be left to your own knowledge and Google to self diagnose – which can do more harm than good. I've been down the Google black hole before…it never makes me feel calmer.
And that's a wrap. Have a wonderful week!!