Happy New Year!
And Happy Friday!
I started
back at work yesterday and while it was a little difficult to get back
into the swing of things it feels so good to be back to routine. New
Years Day I slept in till 10 and then made breakfast in bed. Best
hangover cure…fried eggs with kale and mushrooms and buttered toast.
Feeling like a champ after this.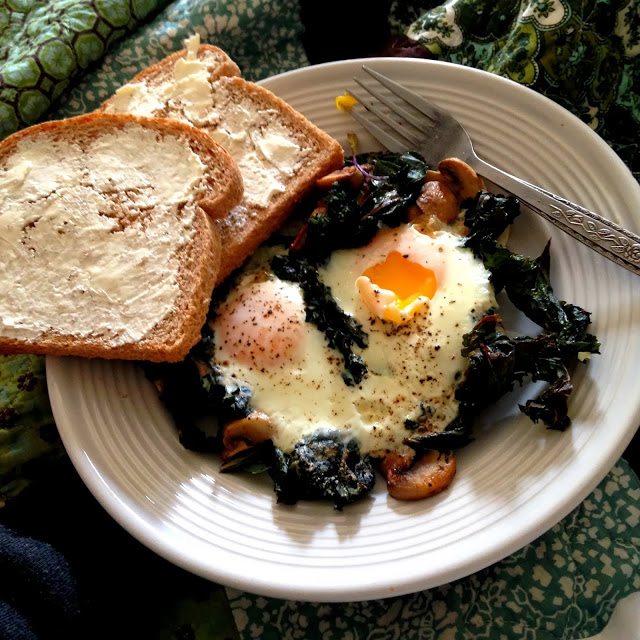 Then
I laid around for another hour and decided I should pull myself
together and get things ready for the rest of the week. Including a big
ole grocery haul.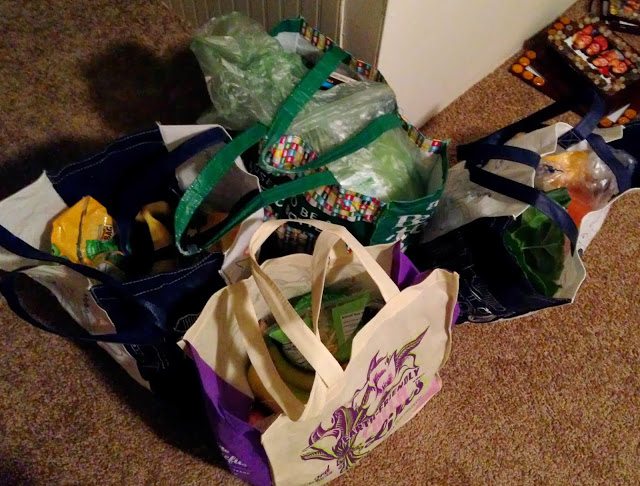 A
trip to Whole Foods and TJs later my fridge was exploding with all
kinds of green goodness. And it feels so good. I love it when you have
such a stocked fridge that you don't even know what to eat first.
I think I bought every piece of produce I saw..spinach, kale, chard,
mushrooms, zucchini, carrots, cucumber, tomato, avocado, grapefruit,
bell peppers, broccoli slaw, lemons, apples, bananas, two jugs of almond
milk, a couple cartons of eggs and more stuff I can't remember right
now. After Christmas break and all the festivities all I could think
about was vegetables. Our bodies are smart like that I think. Vegetable
cravings follow doses of sugar.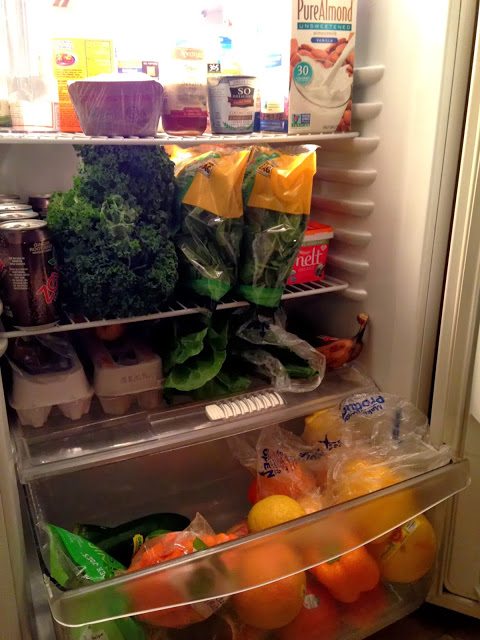 I don't really do
New Years resolutions. I feel too much pressure. I don't like rules.
And I'm not about to get all gung ho about something and then feel all
bad about myself when my motivation dwindles.
But I do like daily
intentions. Instead of resolving to do yada yada yada, living
intentionally fosters self awareness and responsibility that leads to better decisions
for your body, mind, and overall  health. This past year I know I was
not living intentionally. I was go-go-go and doing things because they
had to be done or because that was on the training plan or because I
felt I should. But if I'm living intentionally and wanting to take care
of myself, then instead of waking up for a morning run when I'm tired,
I'm sleeping in. And instead of staying up answering email late at night
I'm going to bed…nobody died over an unanswered email. And
when my intention is to rest more then I should prioritize my life and focus on the things that really matter and not try to do all the things. 
So
that's what 2014 will be about. Intention. And right now my intention
is to decrease stress, fuel my body well, and get lots of sleep.

Over
Christmas break I picked back up running. I was running really slow but
running. And on Christmas Day I even managed five miles in about 53 minutes.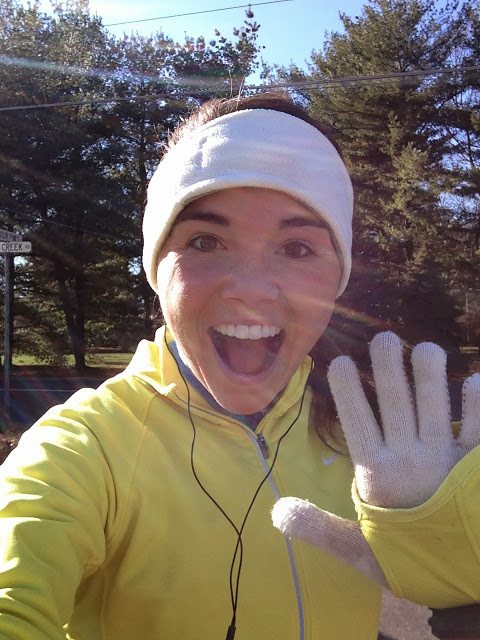 Was
it hard? No. Was I ecstatic about those 5 miles? Absolutely. But after a few
runs of 2 or 3 or even another 5 miler I realized that running isn't
what my body wants right now. So I'm not going to do it. I don't really
know when I'll pick it back up and I don't really know when I'll get
into a steady workout routine. But that's okay. My intention isn't to
run a marathon this spring or to work out regularly…my body needs a break.
So
instead I'm enjoying sleeping [a lot] and eating good food. Since I'm
in this tiny apartment now and my kitchen is really tiny my intention
this year…or at least for the next 6 months until my lease ends….is
to keep food healthy, yet simple. I think we can sometimes over think
everything that goes into prepping food for the week and make it a
bigger deal than it should. Meal planning and prep can easily go from a
task to a project. So a few things that I think make life easier.
First,
green smoothies for breakfast. Lately I've been combining an entire
meal in a glass. I plan on making a big batch of pancakes to freeze this
weekend for quick breakfasts but until then, it's a meal in a cup.
So
I've been combining 1 scoop of vega, 1 tablespoon coconut oil, 2
tablespoons chia seeds, 1 cup frozen fruit, 1 cup almond milk and 3 or 4
handfuls of baby spinach.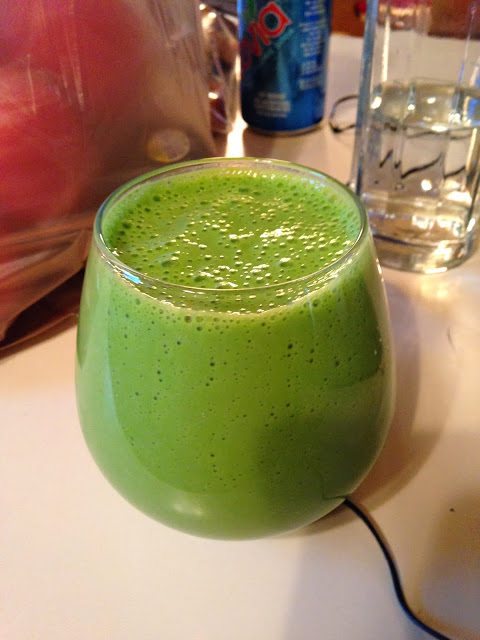 Kitchen
sink salads that require zero meal prep and you can throw together in 5
minutes. I've been eating them with crackers and a piece of fruit
usually. But to keep you feel you gotta load 'em up with toppings that
are satiating. I love avocado, hemp seeds, walnuts, any and all veggies,
nutritional yeast and dressing made with flaxseed oil or olive oil and
lemon juice.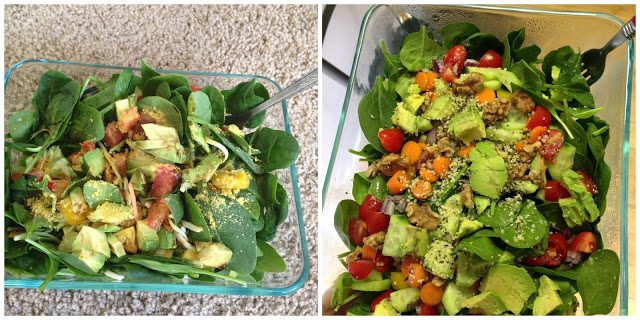 And
for dinner, veggie burgers make life super easy! I loooooveeee this recipe from Oh She Glows for the ultimate veggie burger. They are
hearty, full of nuts and seeds and beans and oats and spices and you can
freeze them so you have them on any night. I roast up a couple sheet
pans of veggies at the beginning of the week [sweet potatoes, parsnips,
eggplant, carrots etc.] to eat with the burgers topped with hummus! If
I'm still hungry I might eat some toast with butter too.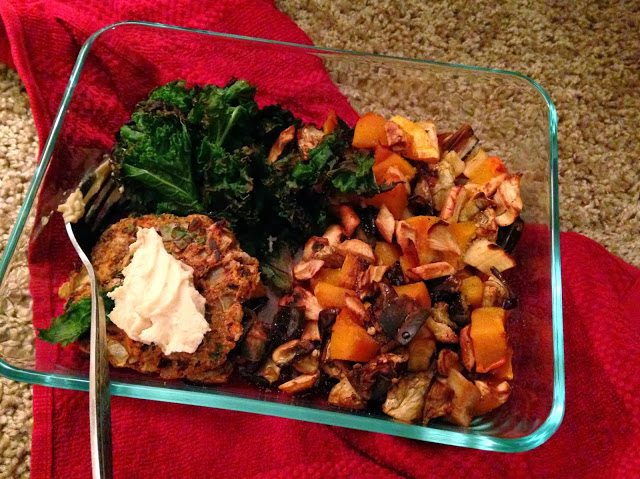 And since I don't have a kitchen table, I eat everything on the floor. Keeping things simple over here.
Eating
well, sleeping more, and decreasing stress. So if I'm living with daily
intentions to do those things, well then I might skip morning yoga to
sleep more. I might say no to doing something instead of saying yes
because I think I should. I'm not trying do all thing things but instead do the things that are life giving and make me happy and mean something to me.
What about you, what are your intentions?