Food rules.
We might develop them based on something we hear or something we read or even something we've made up in our own head.
There is so, SO much nutrition information out there. And not only is there so much information out there, but there's so much conflicting information out there.
Gluten is bad.
Dairy is the devil.
Snacking makes you gain weight.
Beans and grains are inflammatory.
Veganism is the holy grail of diets.
Don't eat past 7pm.
Too much fat is bad.
Only eat when you're hungry.
Carbs cause weight gain.
Don't eat before working out.
Always eat before working out.
Fruit has too much sugar.
Fasting is good for your metabolism.
And on and on and on…
It's enough to make you want to throw your hands up in the air and not want to eat anything at all. And, heck, it's stressful to try to navigate all that information.
But when it comes down to it, stress and worry are just as damaging to our health as eating something with a little refined sugar in it or something that doesn't measure up to all these standards.
And I think what we have to do is…take a step back, take a deep breath and realize that food just shouldn't be that difficult. We just gotta get back to basics and listen to what our bodies are telling us.
Eating as close to the earth as possible, filling our plates with fruits and vegetables, and viewing food as a tool to nourish our bodies instead of as a way to gain control of our lives or to punish ourselves or to reach an realistic weight or attain an unrealistic body shape.
On this WIAW, here are some food rules I think we should stop abiding by and some that we should apply, generally not legalistically, to our lives.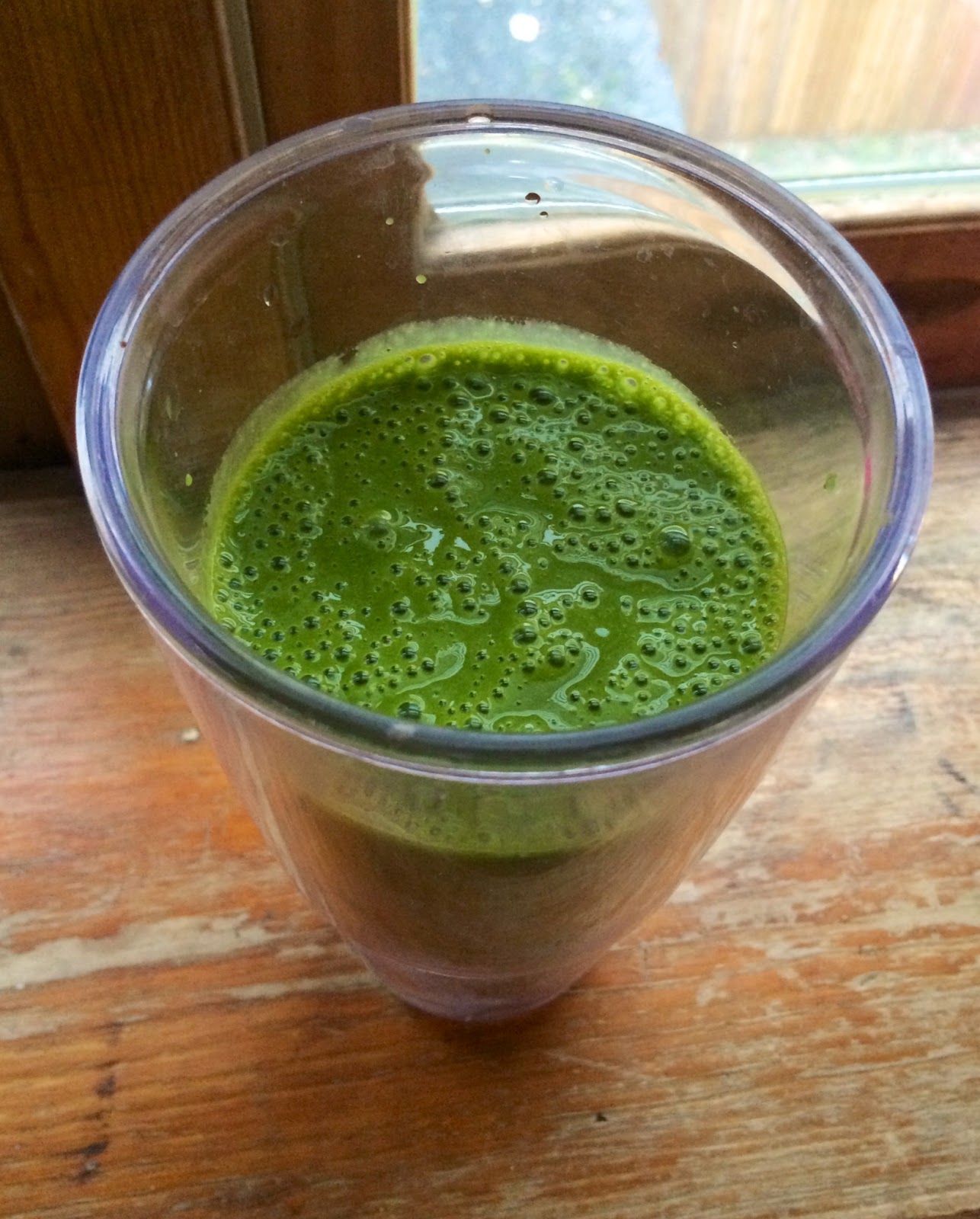 breakfast #1 the everyday green smoothie [1/2 scoop vanilla chai vega + 1/2 frozen banana + 1 cup almond milk + swiss chard] 
breakfast #2 is what I've eaten a lot of lately because I can't get enough [overnight oats made with 1/2 cup each of rolled oats, pumpkin, and almond milk] in the morning stir in frozen blueberries and top with sunbutter and coconut oil!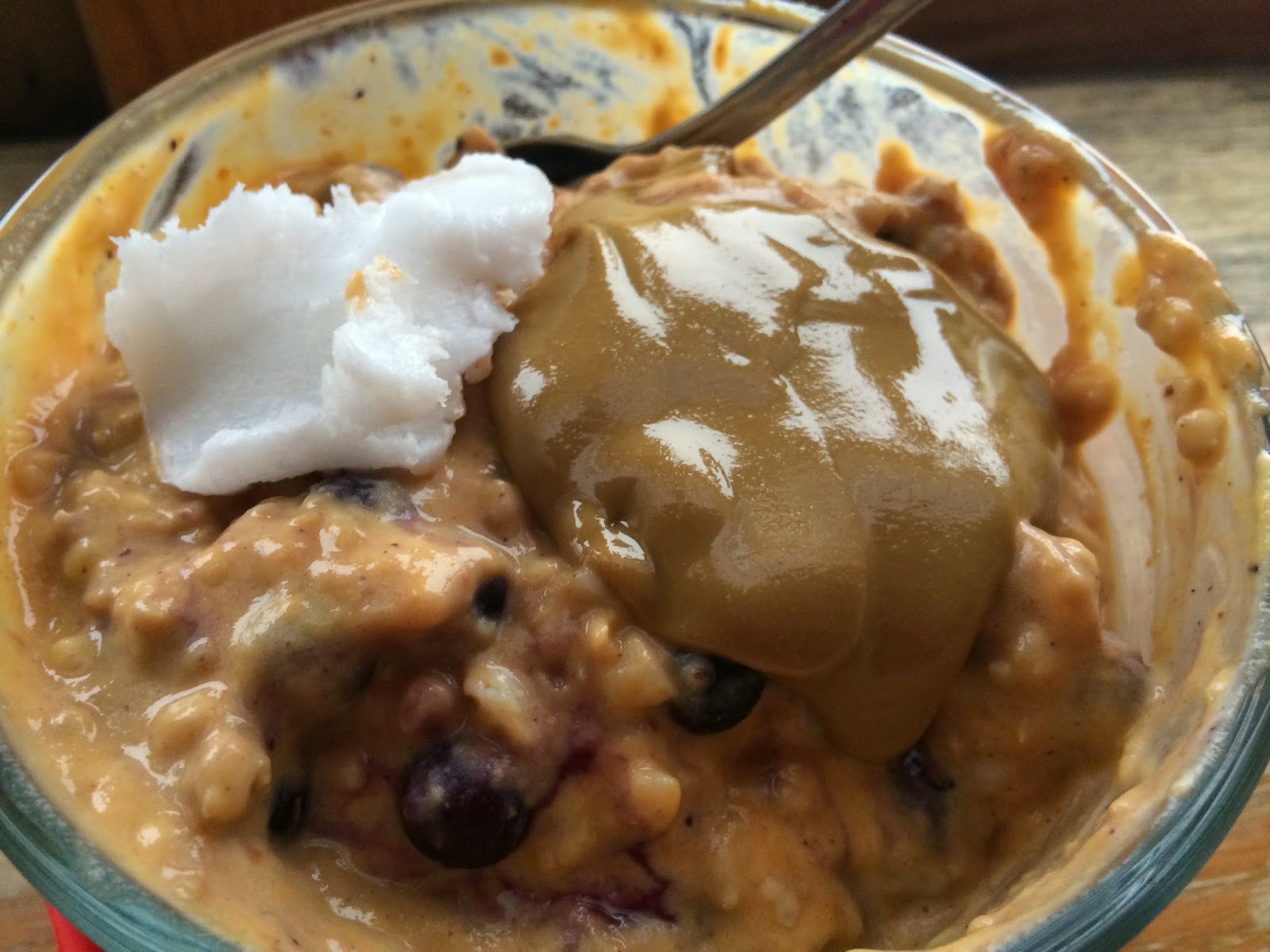 It's nothing new that yes, breakfast is the most important meal of the day. It gets our metabolism revving and nourishes our body with the energy and nutrients it needs to get the day started. If you skip breakfast, you're setting yourself up for feeling low on energy and possibly overeating later in the day.
A balanced breakfast of carbs + fat + protein is best and don't be afraid to eat a big breakfast- our bodies need it!
What about carbs? Can we eat them at breakfast and a lunch and at dinner?
Absolutely.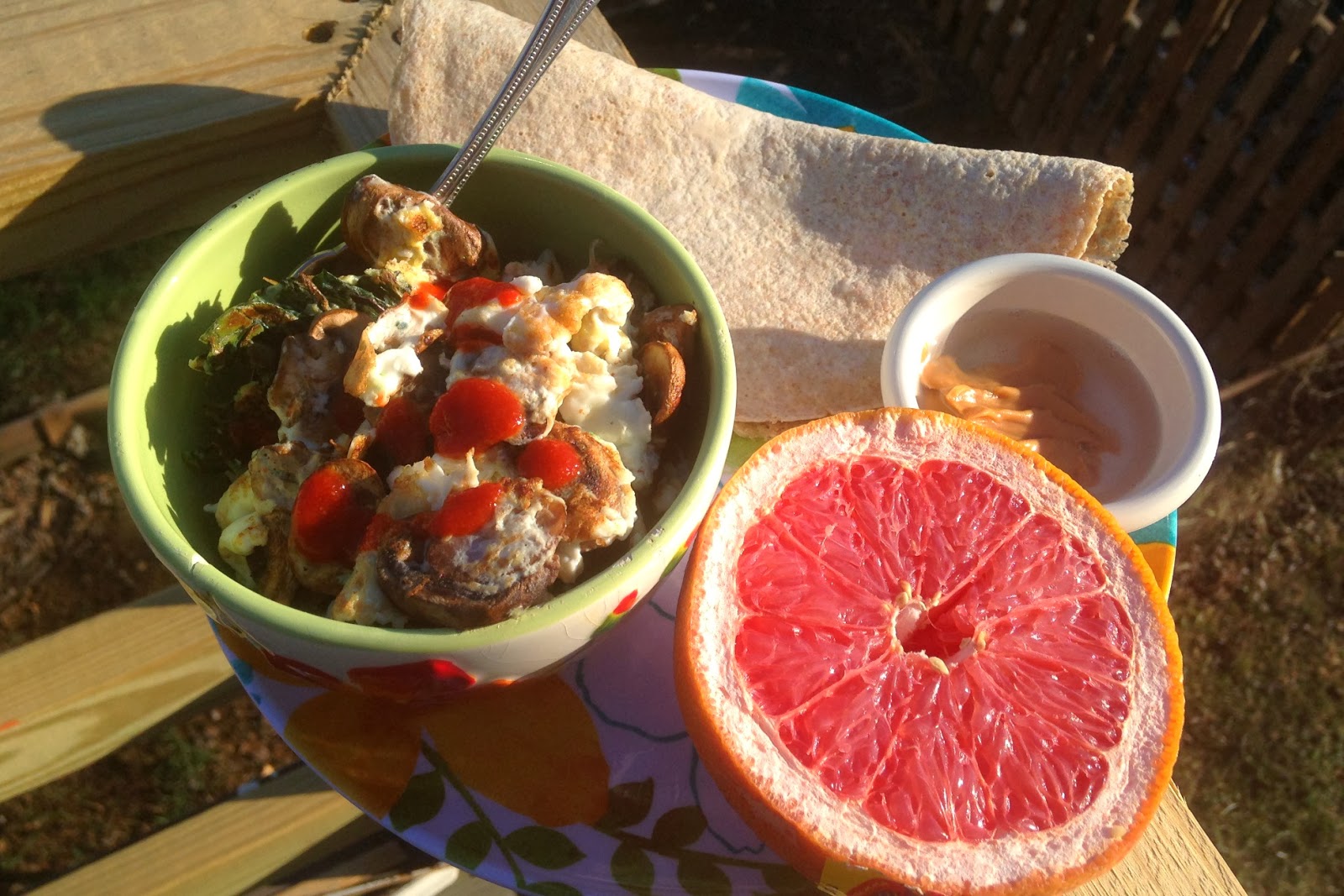 And breakfast for lunch [or dinner] is awesome too! I had a hankering for eggs with sriracha so I cooked up some mushrooms + kale and tomatoes and scrambled in a couple eggs.
Again, of course the majority of the time you want to be filling up on carbs that nourish the body instead of those that cause your blood sugar to go haywire. I'm talking sprouted grain breads, brown rice, quinoa, buckwheat, whole grain wraps, wild rice etc etc. I used buckwheat flour to make this flatbread that I dipped in coconut oil and PB….holy deliciousness. I've talked about my love for carbs before and my feelings remain the same. I love 'em and they provide sustainable energy and satiation.
What about snacking? I love a snack….or four. Snacking certainly does not make you gain weight, but rather keeps our metabolism humming along and blood sugar stable. Of course, we want to be choosing snacks that give us energy instead of those that suck our energy and leave us lethargic.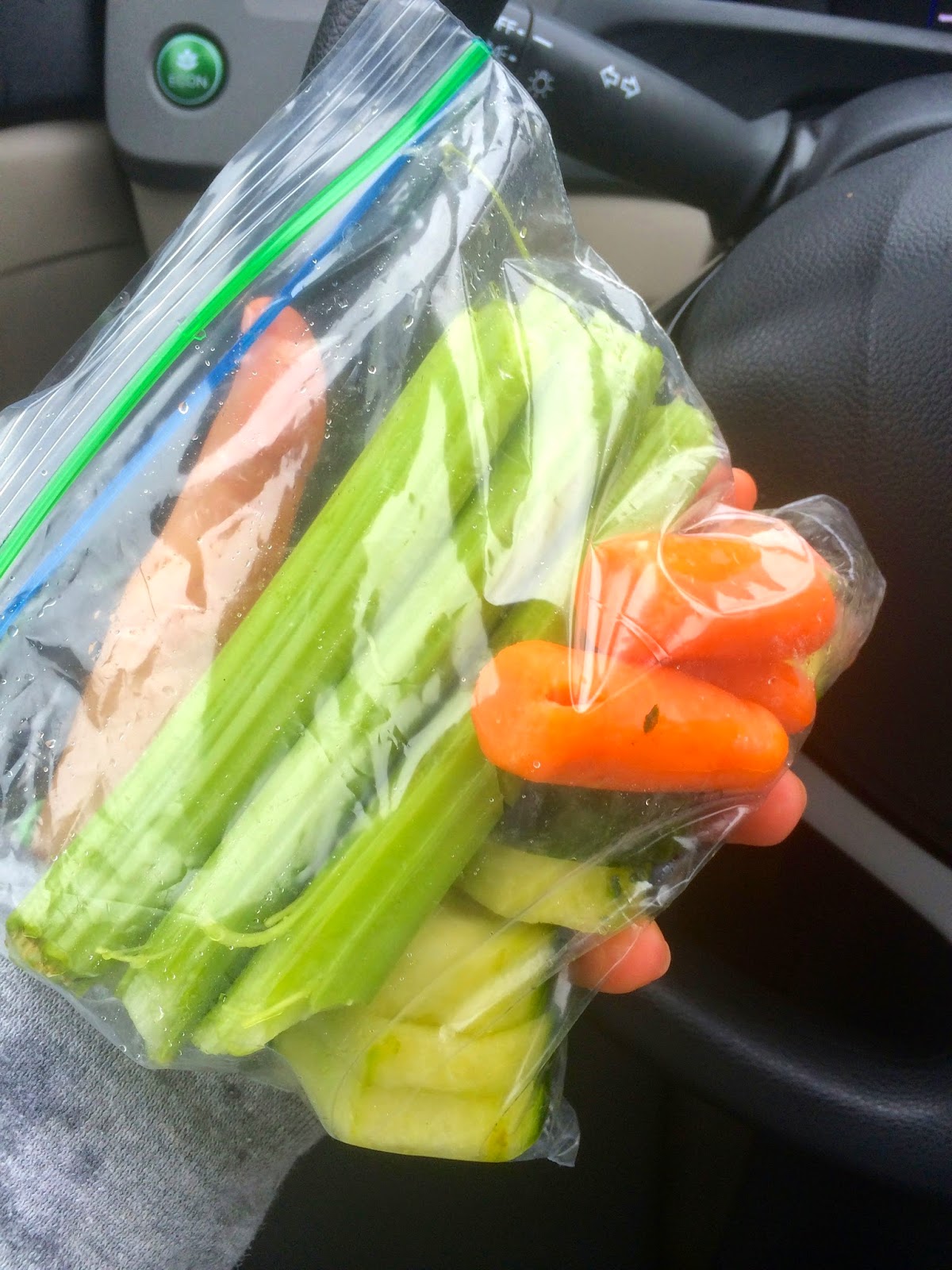 snacks post 4 mile walk + yoga on the way to Girls on the Run practice!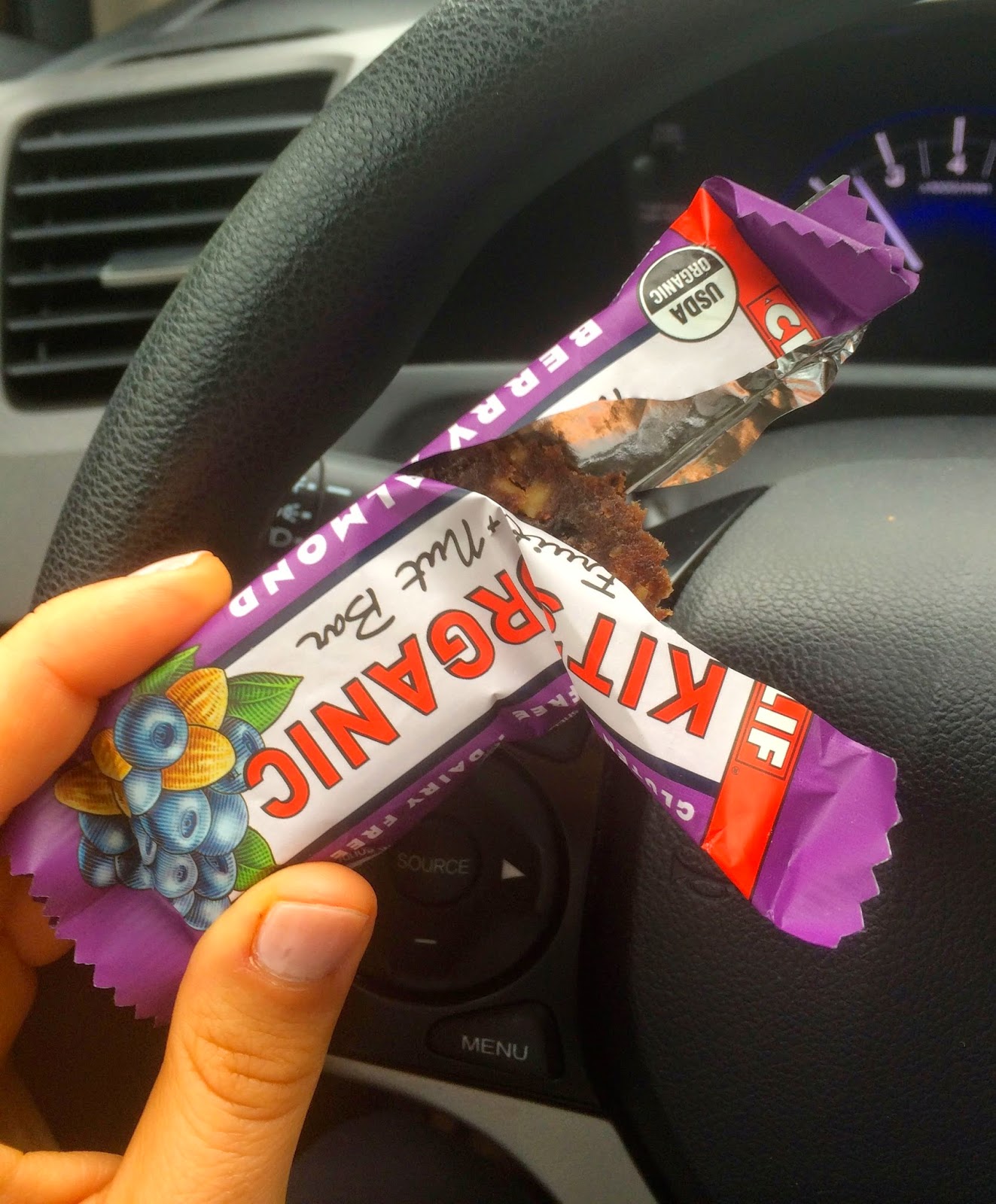 post Girls on the Run granola + apple on the way to Barnes and Noble [side note: can we talk about how awesome hanging in B&N is?!]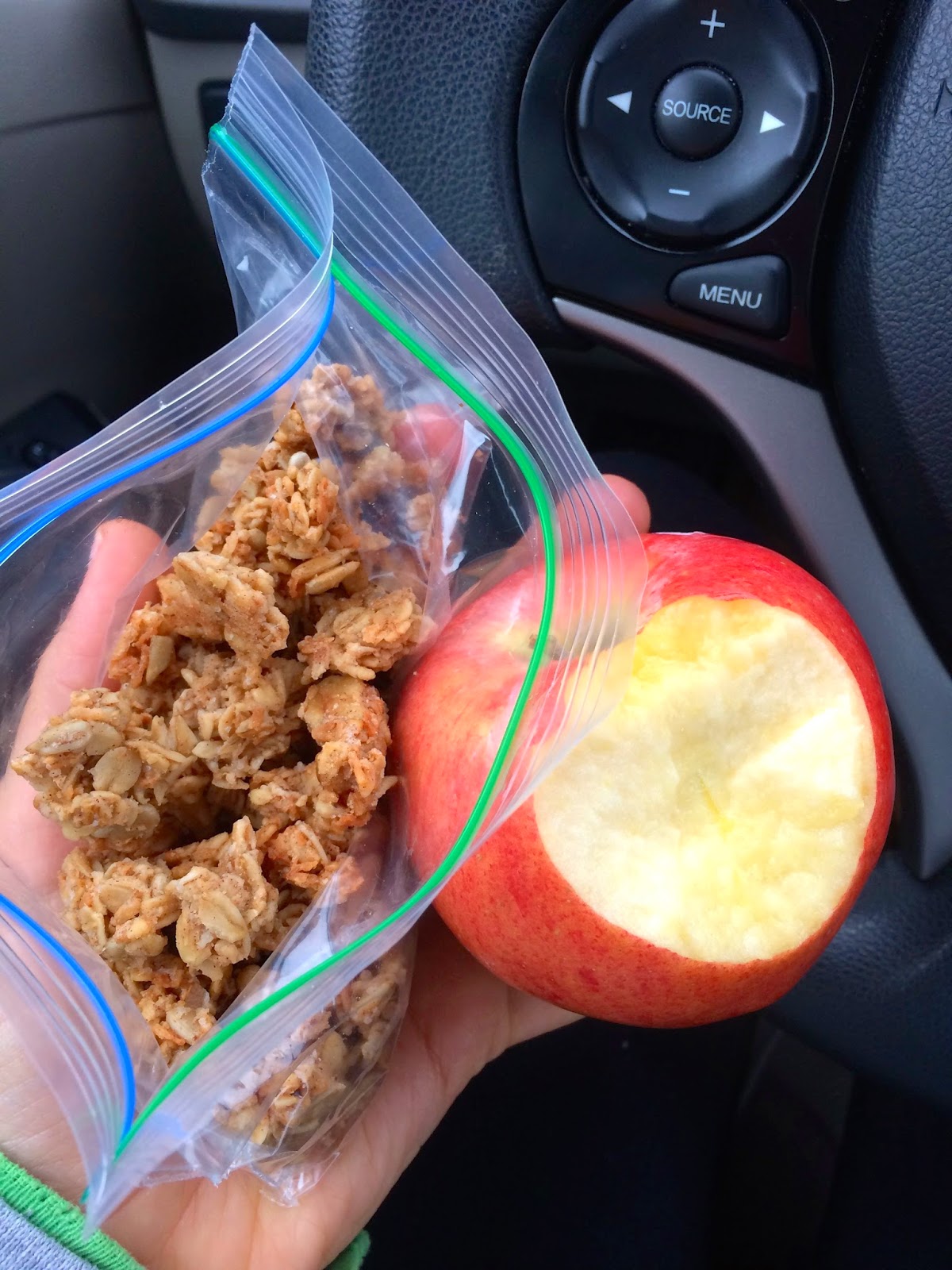 I think food has gotten extremely legalistic and nowadays people are team paleo or team vegan or team whatever.
What about just eating real food that feels good in your body? My thoughts on paleo is a whole other post [coming soon!] but I think when we get all wrapped up in all these rules for all these "diets" we 1) begin to become obsessive and dogmatic with our food choices and 2) it can cause worry, anxiety or stress when we "break the rules" and that sucks the joy out of food and life.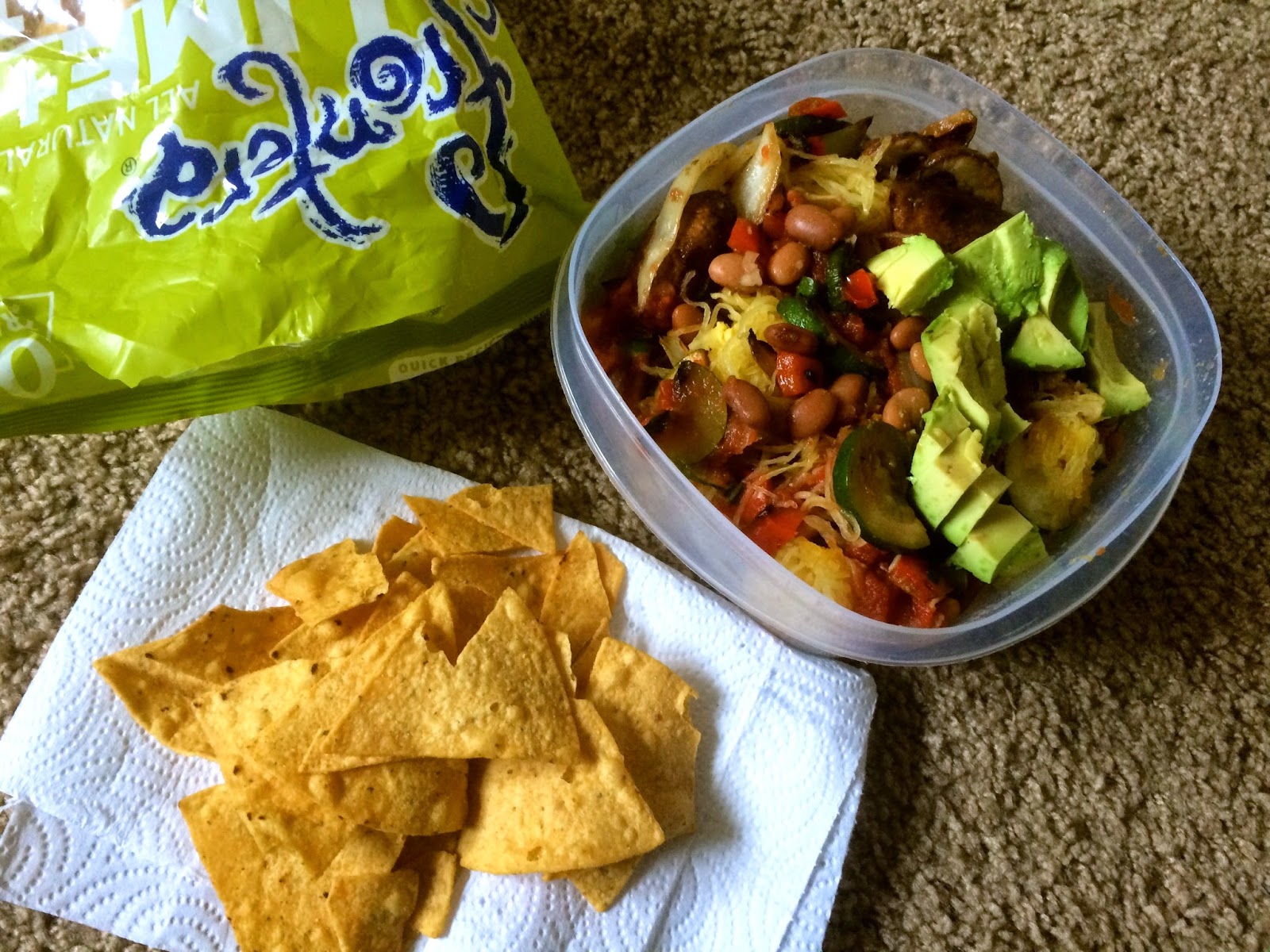 spaghetti squash with +  peppers, onions, mushrooms, and zucchini + pinto beans + salsa + avocado and los chips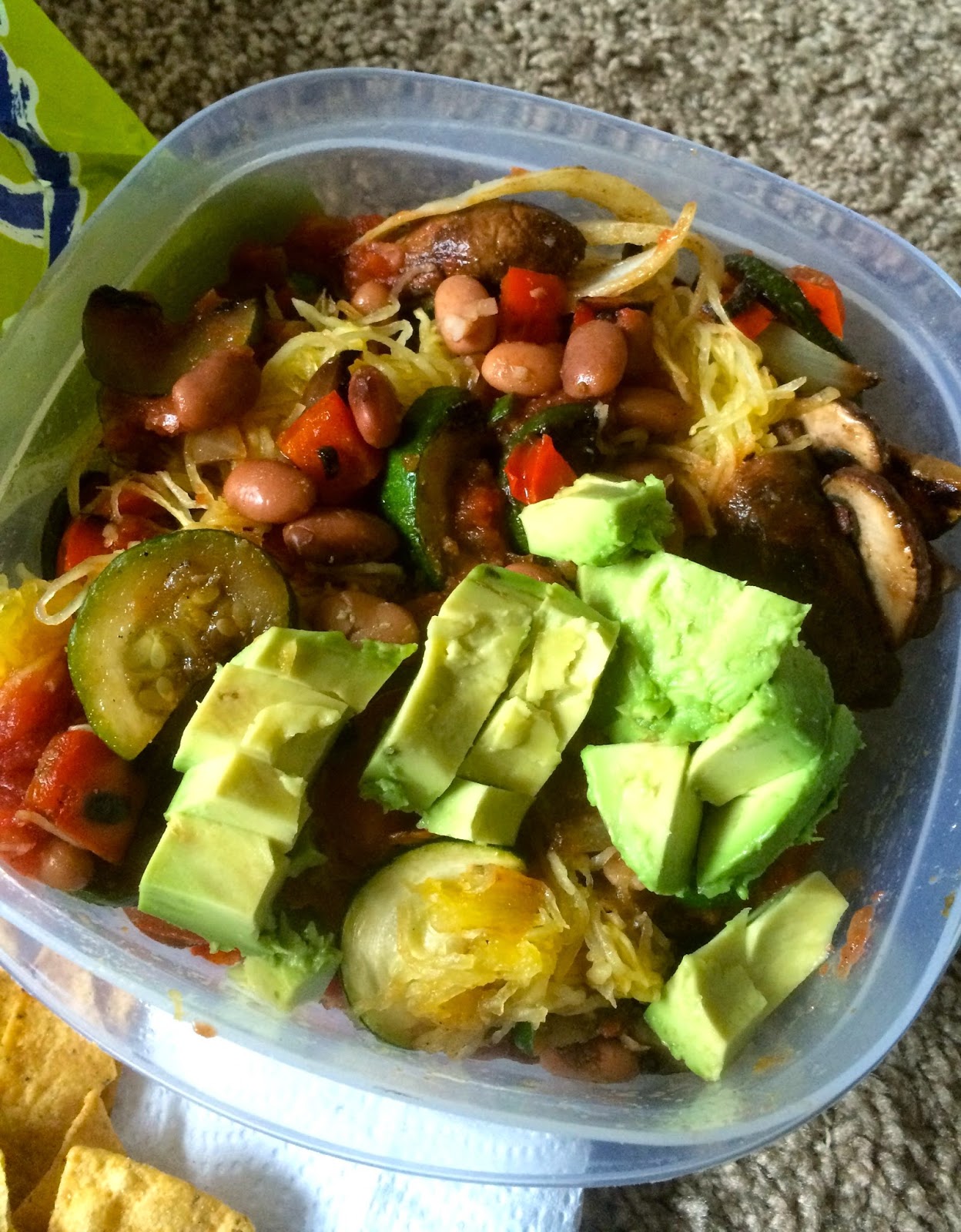 At the end of the day, there is years and years and years of scientific evidence to support the fact that the more plants you can put on your plate, the healthier you will be in the long run. So if we simply focus on eating real foods most of the time, then I'm sure we're doing pretty good guys. I'm not 100% anything and I think that makes life a lot more enjoyable.
And what about eating past 7pm?
If that were true, I'd a been six feet under years ago.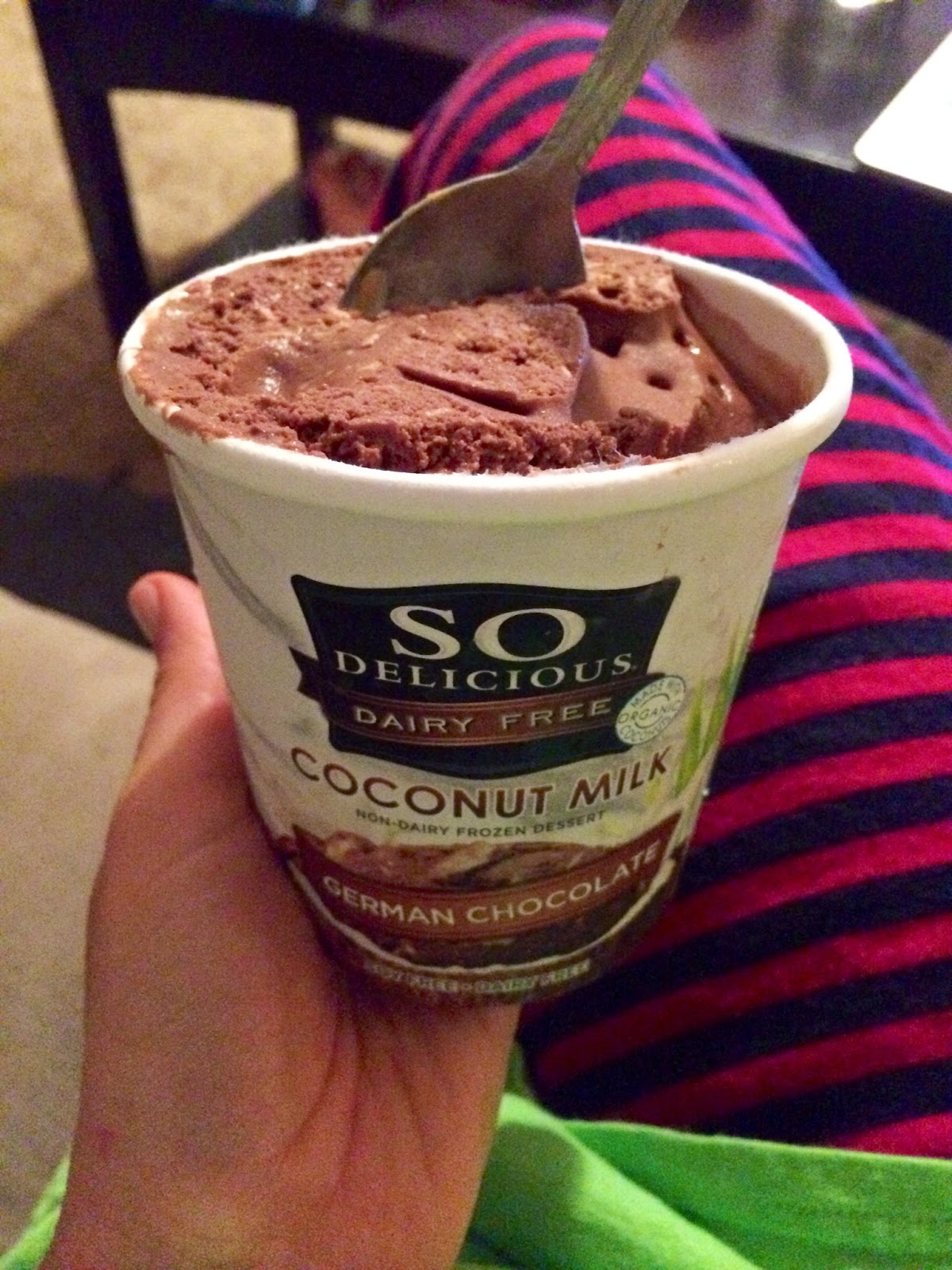 Sure eating dinner a couple hours before bed is best so your body can digest easier, but there's is nothing wrong with a little night time snack. Often, we need some additional calories in our day if we're eating lots of nutrient rich but not energy rich plant foods. And it keeps us from going to bed hungry or even waking up in the middle of the night hungry.
And it just tastes dang good.