How was your weekend? Share something awesome you ate in the comments!
I worked Friday and Saturday and then studied all day yesterday with my friend Jena. Sooo there's that for a weekend, but I did eat some awesome and satisfying things this week. And I walked around in a t-shirt all day yesterday because it was 65 and sunny so that was fun and happy and pure bliss.
Here's a snapshot of some of the things I ate last week.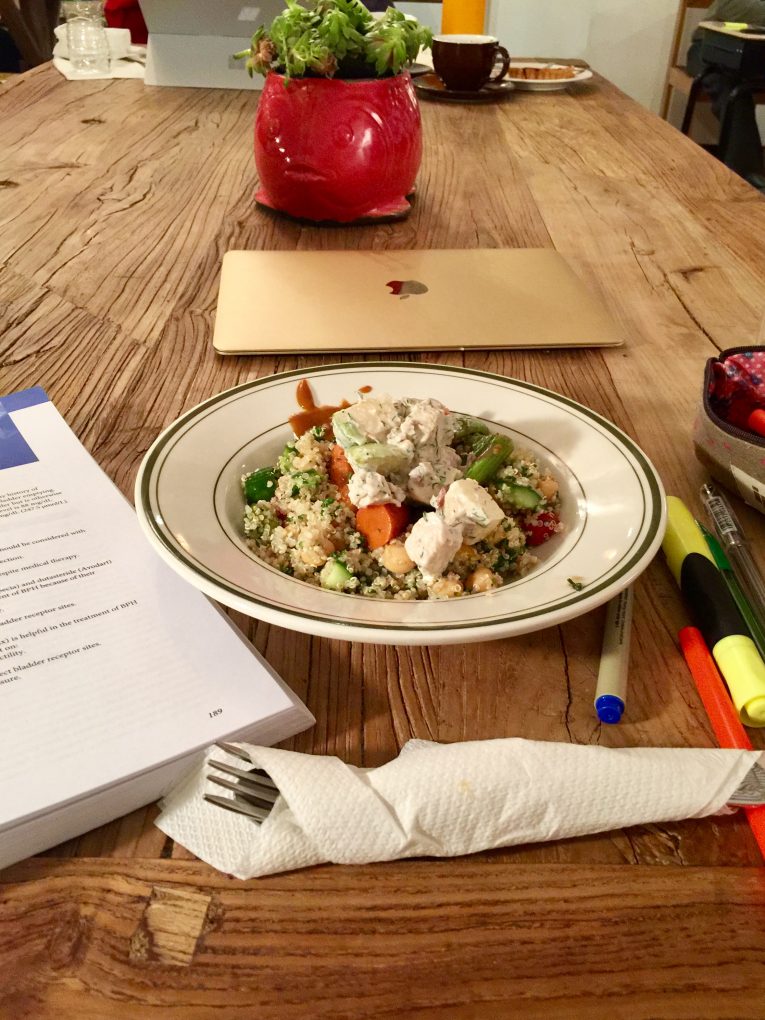 The coffee shop you can find me when I'm not working is Jax off 84th and 2nd Ave…I love it except when it gets too crowded around 3pm and the internet gets crappy. But other than that I love how quiet and cozy it is and they have decent food so I don't have to live off coffee and donuts all day…although I'm not opposed. I think this was Monday…I got a quinoa and roasted veggie bowl with a scoop of chicken salad for lunch. But that didn't hold me too well so I ate a Larabar and couple squares of chocolate I had in my bag afterward.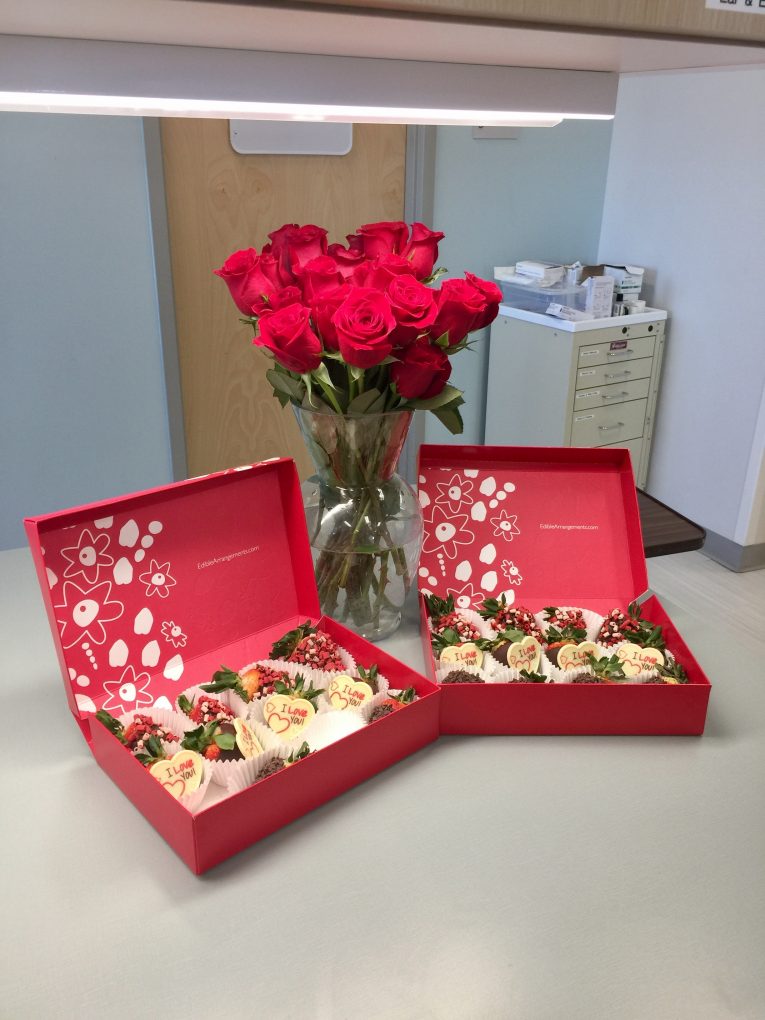 I had to work Valentine's Day, but one of the PAs who I work with, her husband delivered chocolate covered strawberries and I think I ate like 6 of them that day…for February the strawberries were fresh and sweet!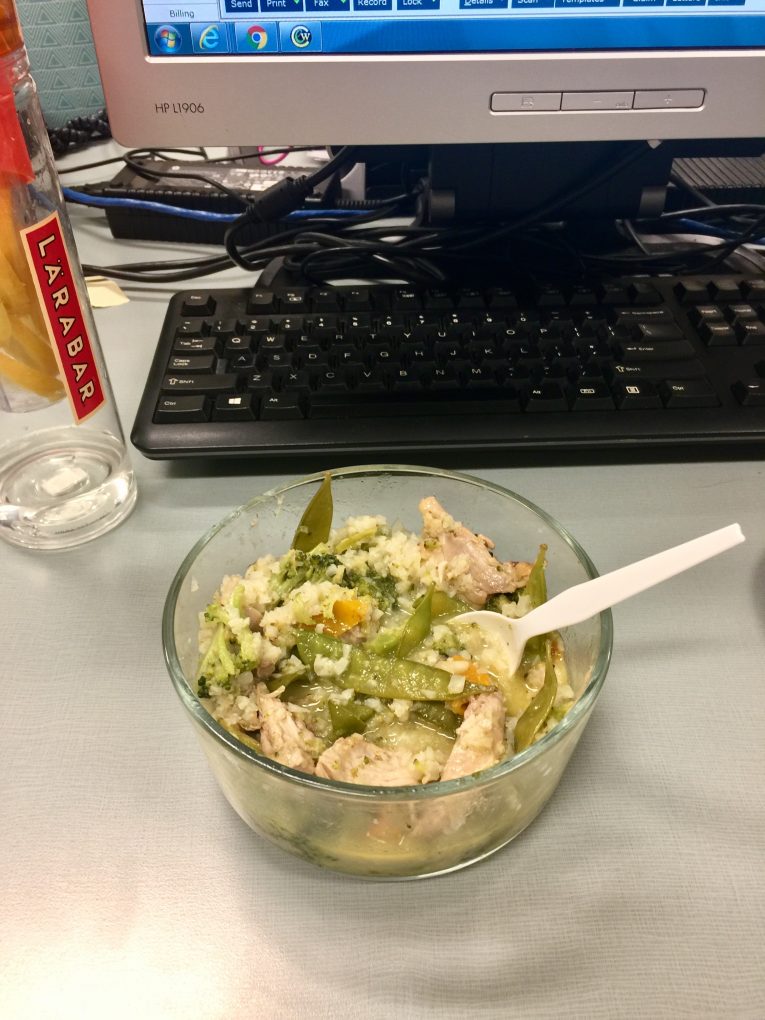 Between the strawberries, I eventually ate dinner. Leftover green veggie curry I defrosted out of the freezer with chicken and rice.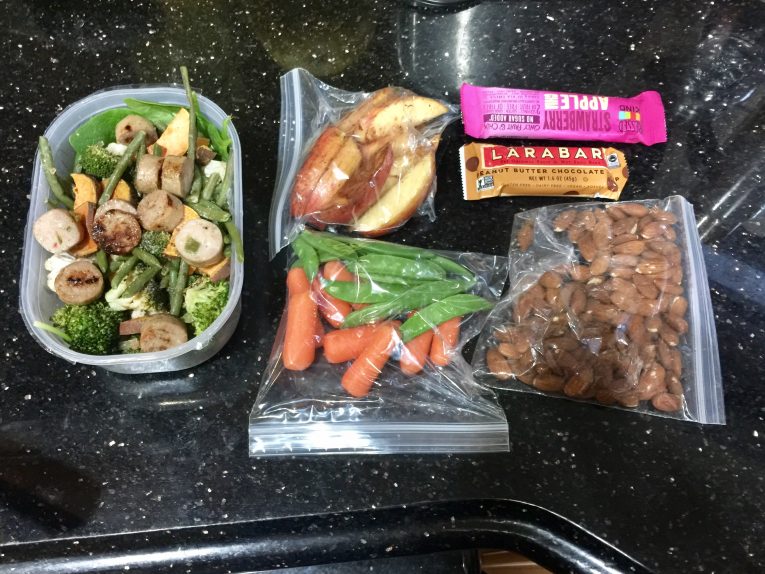 And here's a peak into a lunchbox I packed up for Wednesday when I spent the day studying with Nick at the New York Public Library in Midtown. I loveeeee their reading room there. It feels so studious and like…royal or something. Lunch was spinach salad with roasted broccoli, cauliflower, green beans and sweet potatoes along with chicken sausage from Trader Joe's and balsamic vinegar + olive oil drizzled on top. Plus veggies, cinnamon almonds, and Larabar + KIND Pressed bar plus an apple with cinnamon.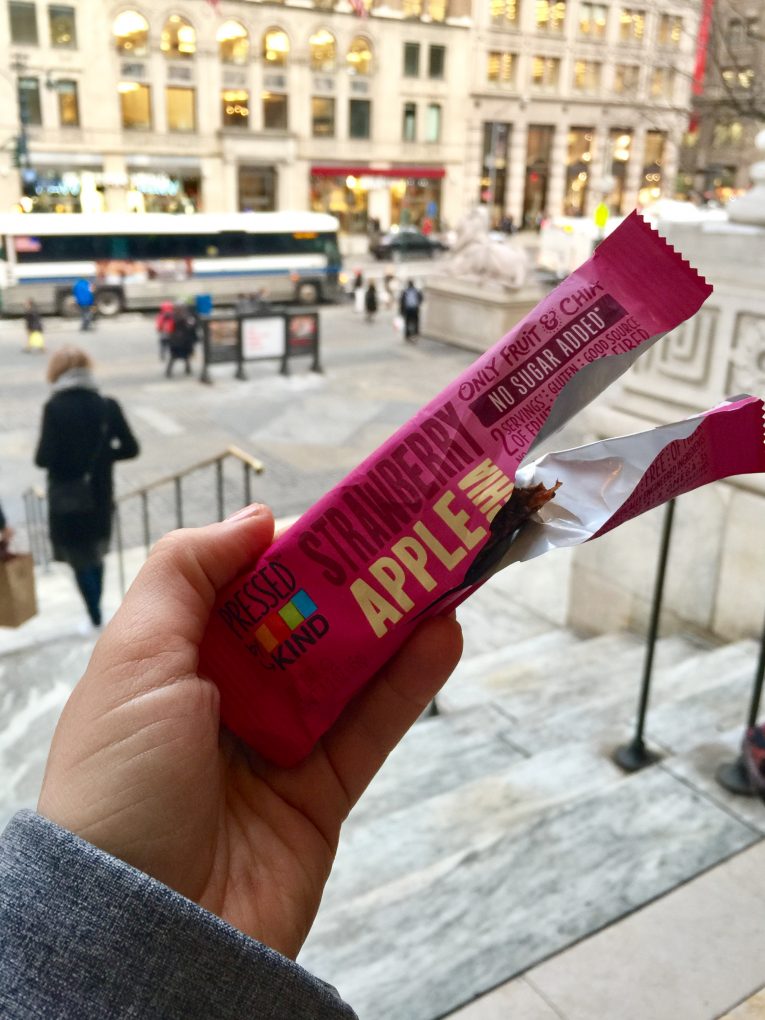 I ate the KIND bar before heading to spin that evening.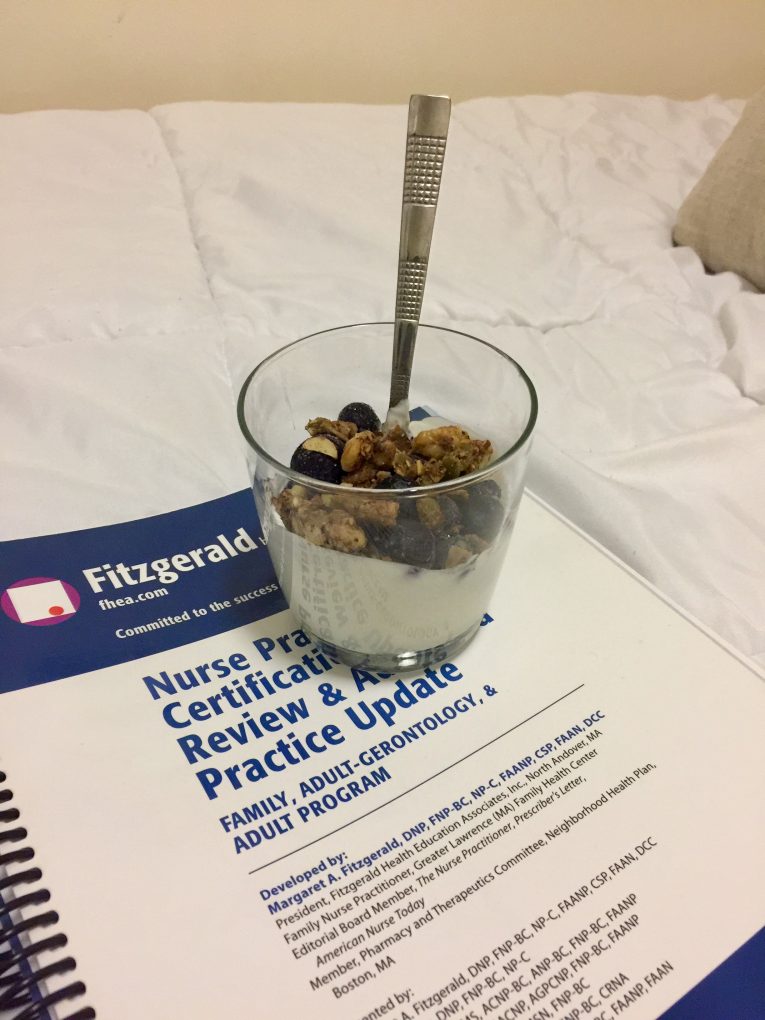 Night time snacks have been Stoneyfield whole milk greek yogurt with frozen blueberries and lots of granola. I'm obsessed kinda. Times this granola by like three more handfuls. Before bed, this snack totally satisfies.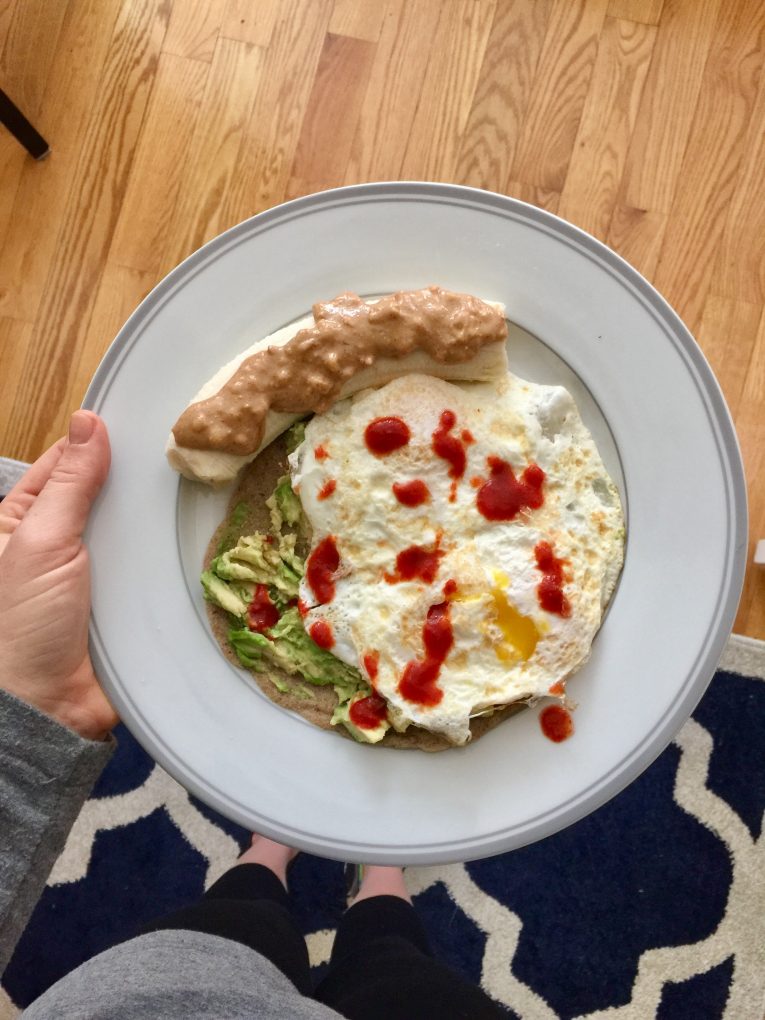 Breakfasts this week were either overnight oats or avocado mashed on a tortilla with two fried eggs and hot sauce. I have a lot of clients ask how much avocado is too much. The answer: there is no such thing as too much of any food. Eat what satisfies you. For me that's one very large half or usually one whole avocado. I also ate a banana with crunchy PB because that's what fills me up in the morning and will hold me for 3-4 hours. Again, you do you.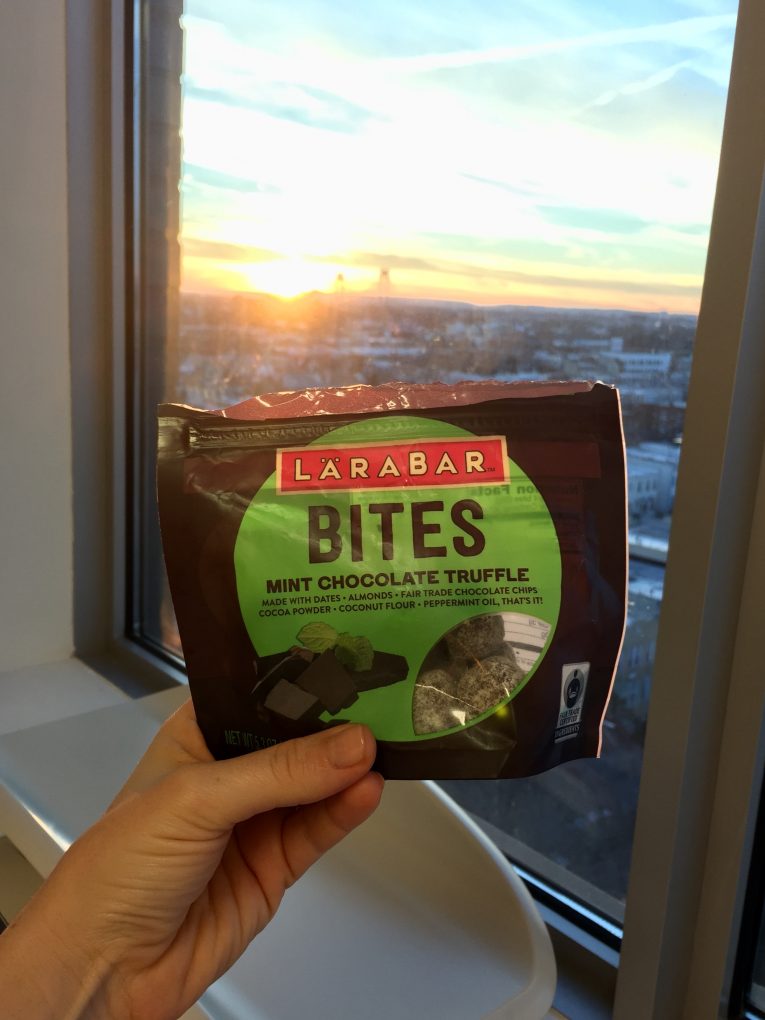 More snacks at work! These Larabar bites are adorable. They're def not truffles, but they are good.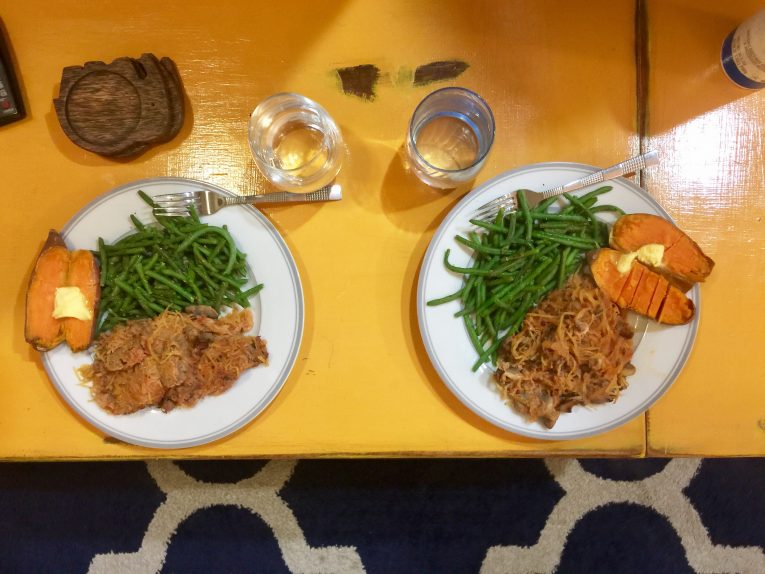 I made Nick and I spaghetti squash casserole on Thursday night before we stuffed wedding invitations. All you do is cook a spaghetti squash and then shred it up, brown some ground beef, sautée mushrooms and onion, then add all that to a bowl with a jar of tomato sauce, and whisk in three eggs. I think I added a ton of oregano and garlic powder too. Put it all in a casserole dish and bake at 350 for an hour. It's so good! We ate it with green beans and sweet potatoes with butter because the meal needed carbs.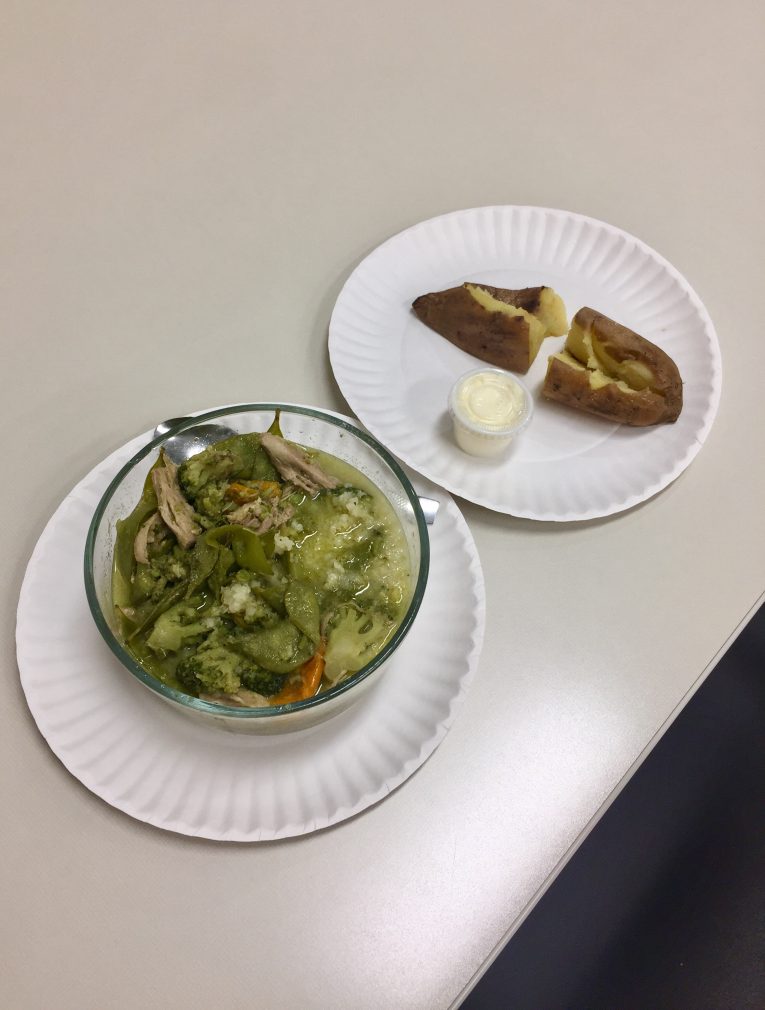 More leftover curry one night at work with a baked potato and butter.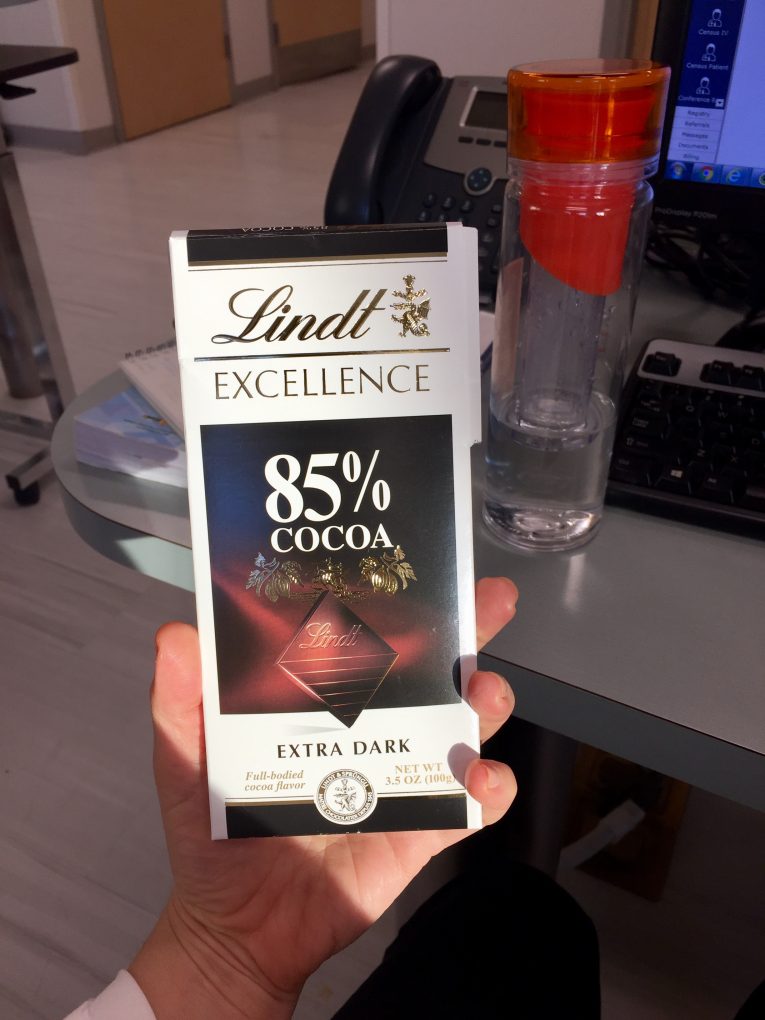 And more chocolate at work. I take a bar with me every day (because I buy them in 12 packs off Amazon…) and might eat the whole thing if I'm craving it. I love it in the afternoon when I need a little caffeine pick me up but don't need to drink a whole cup of coffee or I'll never go to sleep. Dipped in cashew butter it's like…even better.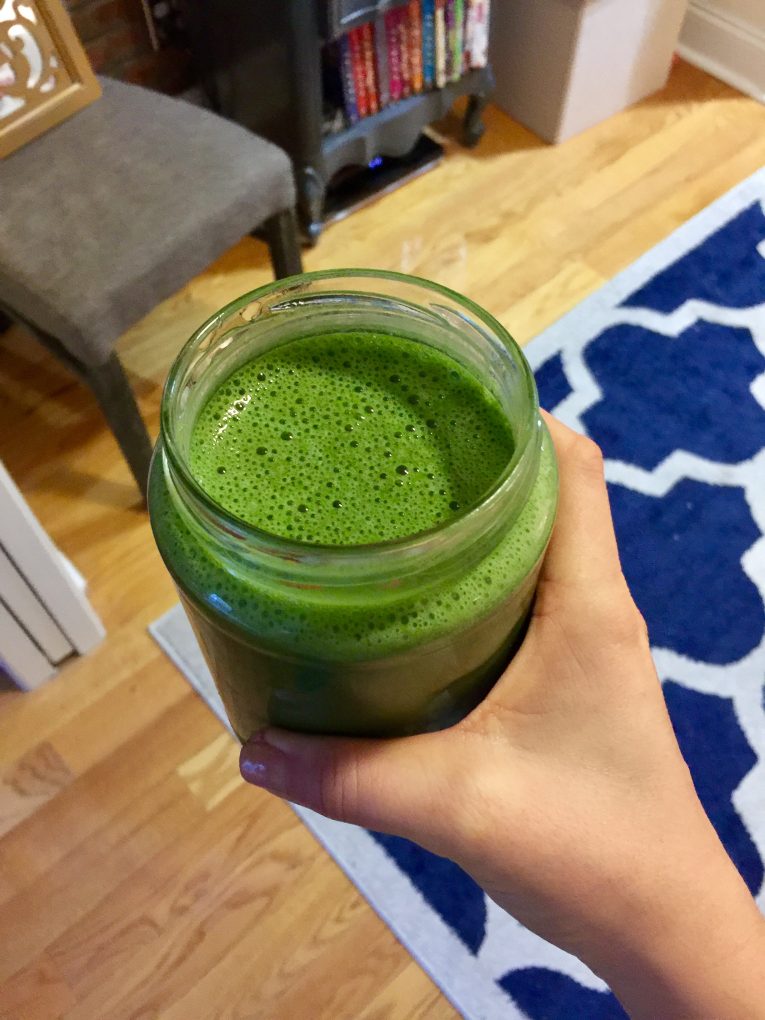 I also drank several green smoothies this week. Made with 1 scoop Vega Protein and Greens, frozen blueberries, almond milk, frozen organic spinach and a little bit of chia seeds, plus ice!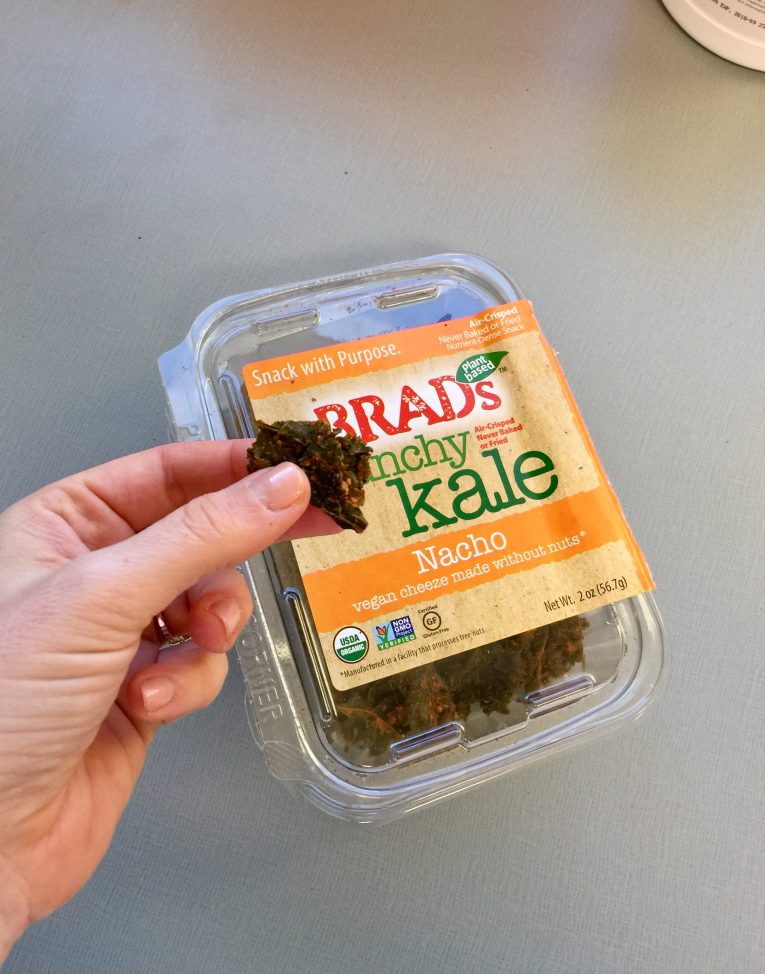 Whole Foods had all their Brad's products 1/2 off so I grabbed a few tins of their kale chips to snack on…I love the spiciness of the nacho flavor.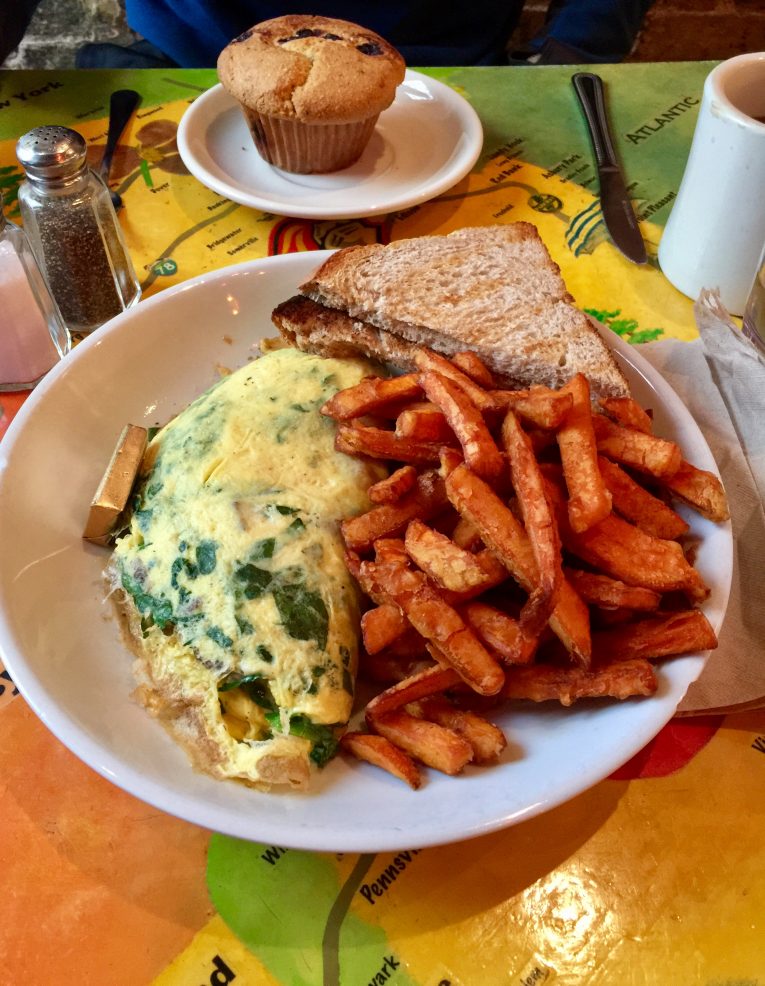 And lastly, brunch from Saturday morning with Nick at Grey Dog before I headed into work. Omelette with mushroom, spinach and goat cheese plus sp fries ftw. And lots of coffee. Always.
Have the best week!