Living in New York City is a financial adjustment, especially as a student.
I'll be honest and say I've never really had a grocery budget. I really value quality food and what I put into my body so it's never been an area of spending that I really watched. Within reason of course, I don't go buying every raw food snack and cold pressed juice, but I'll surely throw a whole loot of organic produce in my cart along with a couple jars of $10 nut butter. That's just what I choose to spend more money on.
Some women have a handbag problem. I have a Whole Foods problem.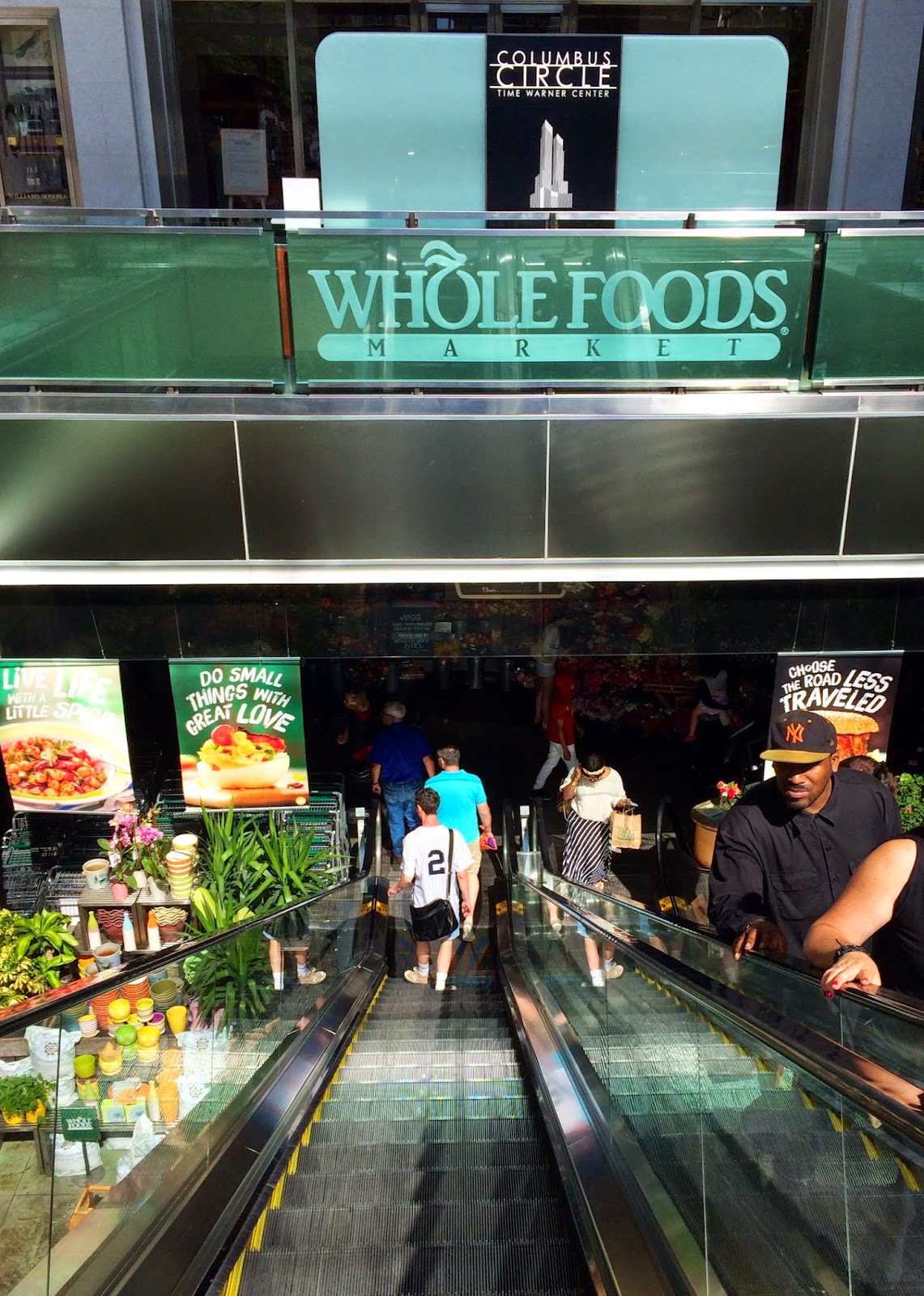 But I knew when I got to NYC and started living primarily off student loans I was going to have to reign it in.
Enter Trader Joes.
I live more uptown near Columbia since I spend 80% of my time there, but to grocery shop I take the subway down to 72nd since that's the nearest Trader Joes.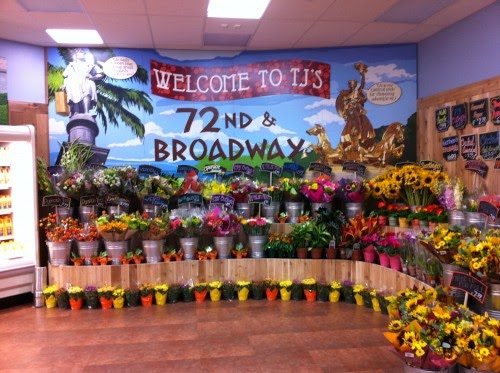 That's the only place in the city I know of where the prices are the same as anywhere else.
My grocery budget for the month is $320, so about $80 a week. That doesn't include eating out, but on average I eat out once, maybe twice a week. That might seem like a lot for one person, but I eat a lot of produce and a good amount of food in general, so that's reasonable for me. I'm going to see how this first month goes and if I can get by on $70 or even $60 a month, great. But I didn't want to feel too limited. That $320/month budget includes everything..coffee, spices, aluminum food etc etc.I don't buy dairy or meat or really any animal products which helps allocate more money towards veggies…and of course nut butter.
So here are a few things that have helped me stay within budget, keep meal quick and easy, nourish my body and not feel "limited" at all when it comes to the grocery store.
I shop at two places mainly. Whole Foods and Trader Joes. Back in Charlottesville, Whole Food prices were actually competitive with other grocery stores. Not here. I would have to cut off my right arm to shop at Whole Foods like I did back in Cville, so the only things I buy at Whole Foods are 365 brand baggies or plastic wrap of stuff like that and bulk bins items. That's really it. I made a trip there at the beginning of the month and stocked up on bulk bin things like nutritional yeast, raw buckwheat [to grind into flour], flax seeds, dried beans and grains and some other stuff like that. Everything else I buy at Trader Joes.
I shop the frozen section A LOT. If it's not seasonal or reasonably priced, I just buy it frozen. Like bell peppers. If I'm cooking the peppers, I don't buy them fresh, I buy the frozen bag at TJs for $1.69. I'd actually really prefer these organic since they're on the dirty dozen list so if I'm at Whole Foods I'll pick up their frozen blend for $2.99. Other things I buy frozen are broccoli, green beans, spinach for smoothies [this was life changing in terms of budget!] and I buy blueberries and other fruit for smoothies and breakfast. A 16 oz bag of frozen blueberries is only $3.99 and mango and pineapple are cheap too! I buy strawberries fresh since a pound of organic fresh strawberries is $3.79 but typically all other berries are frozen.
I really like to buy the majority of my produce organic, but right now I have my non-negotiables and then those items that aren't as important to buy organic. The non-negotiables include leafy greens, potatoes, and berries. I try to buy everything else organic if it's available and if the price difference isn't astronomical, but if organic isn't available or if it's more than 150% the price of conventional then I'll pass.
Fresh produce at TJs [excluding the non-negotiables] that aren't that much more than conventional and for me are worth buying organic include apples, pears, carrots, celery, broccoli slaw [$1.99!!] mushrooms and the three pack of fresh bell peppers.
Additionally, these frozen enchiladas from TJs are a mere $1.99 and are perfect for when I have zero time to cook and need dinner fast in between studying and doing things for Nutshell. They're vegan and gluten free and the ingredient list isn't crazy so I usually have two on hand at all times. I'll bulk it up with a whole lot of avocado, some sort of veggie on the side and chips and salsa if I have it.
I "meal plan" and make a list. I say that really loosely because basically what I do is pick two things to make for the week. A lunch recipe and a dinner recipe. Typically I know I'm going to eat at home Sunday through Thursday. So I'll make a recipe that will last 3-4 dinners and the other one or two nights I'll make something simple like a sweet potato and quinoa and veggies or something. Then I have a lunch recipe that will last 3-4 lunches and the other one or two days I'll bring a hummus wrap or something simple like that. This week I'm planning on a Thai kale salad for lunches and then a mediterranean pasta salad for dinners. Then I take inventory of what I already have and I make a LIST. I have to go in with a list because is 1) it keeps me from overbuying on produce and 2) keeps me focused. I can easily get distracted and before I know it I've got some new chip or cracker TJs carries and two jars of nut butter to add to the 12 jars I already have at home.
I try to avoid packaged bars or chips. That's where things add up. I usually make a big batch of homemade granola bars once, maybe twice a month. Last Sunday I made a large batch of these granola bars from Oh She Glows and that made 16 servings that I keep in the freezer and that will last me 3 weeks or so. And a homemade granola bar is about 1/3 of the price of a store-bought one. Same thing with chips and crackers. Sure, I'll buy them occasionally, but homemade crackers are SO easy if you have the ingredients on hand. I made a double batch of these crackers this morning in about 5 minutes.
I buy staple items and dry goods on Vitacost or iherb.com. The price of this stuff is expensive at Whole Foods and I can get it MUCH cheaper and delivered straight to my door so I don't have to carry it home when I order online. I ordered things like Bragg's apple cider vinegar and liquid aminos, chia seeds and spelt four online for much, much cheaper than I would have found it at Whole Foods.
And that's what is working for me so far. I'm definitely learning as I go so please share any tips you might have! This month I had to stock up on spices, oils, and things like that and I still have about $90 to carry me through the month. I just grocery shopped today so that $90 will have to last me about 9 or 10 days, totally doable considering I'll only really need produce. So who knows, if I'm not needing to buy spices and things I might actually be way under budget next month!