I think ya'll know by now my passion for helping others live well.
I'm all about helping people [often women] change the way they view food and their bodies.
To help them realize food is meant to nourish us, and be enjoyed and embraced.
And that we shouldn't fight our hunger or try to transform our bodies into something they just weren't genetically designed to be.
Eating well and exercising and getting enough sleep and taking care of yourself are good and dandy. They're great. But I also think it's really easy to overanalyze things.
Especially when it comes to hunger cues.
Am I hungry right now?
I just ate, how can I be hungry again?
I was hungry when I woke up yesterday, but not this morning so what does that mean?
Should I eat something even though I'm not hungry, but it's been 4 or 5 hours since I last ate?
And that creates stress. And stress ain't a good thing.
Food doesn't have to be that complicated. It's not something that needs to consume so much of our thoughts. So on this WIAW, sometimes I was super hungry and sometimes I wasn't that hungry at all.
And that's okay.
Intuitive eating is a good thing, but it's not an absolute. Sometimes we just need an extra snack or sometimes we just want to eat something because it makes us happy.
I had a horrendous night of sleep on Sunday. I came home from church at Hillsong [which was amazing by the way] and had a few chocolate covered espresso beans my roommate was eating. And that was a bad choice. I wasn't even thinking about them having caffeine [duh!]. So although I was exhausted, my body wouldn't fall asleep. I tossed and turned from 10:15 when I got in bed to almost 4am and then fell asleep for 2 1/2 hours before my alarm when off at 6:30. Needless to say yesterday was not the best Monday. So after I got out of class at 4, I walked home, picked up a package from the post office, ate dinner and was laying in my bed at 7:10pm.
And I crashed hard until my body naturally woke up at 5:30 this morning. It was awesome and I felt like a billion dollars when I woke up so I went on a 2 mile run and then did this circuit workout in my room.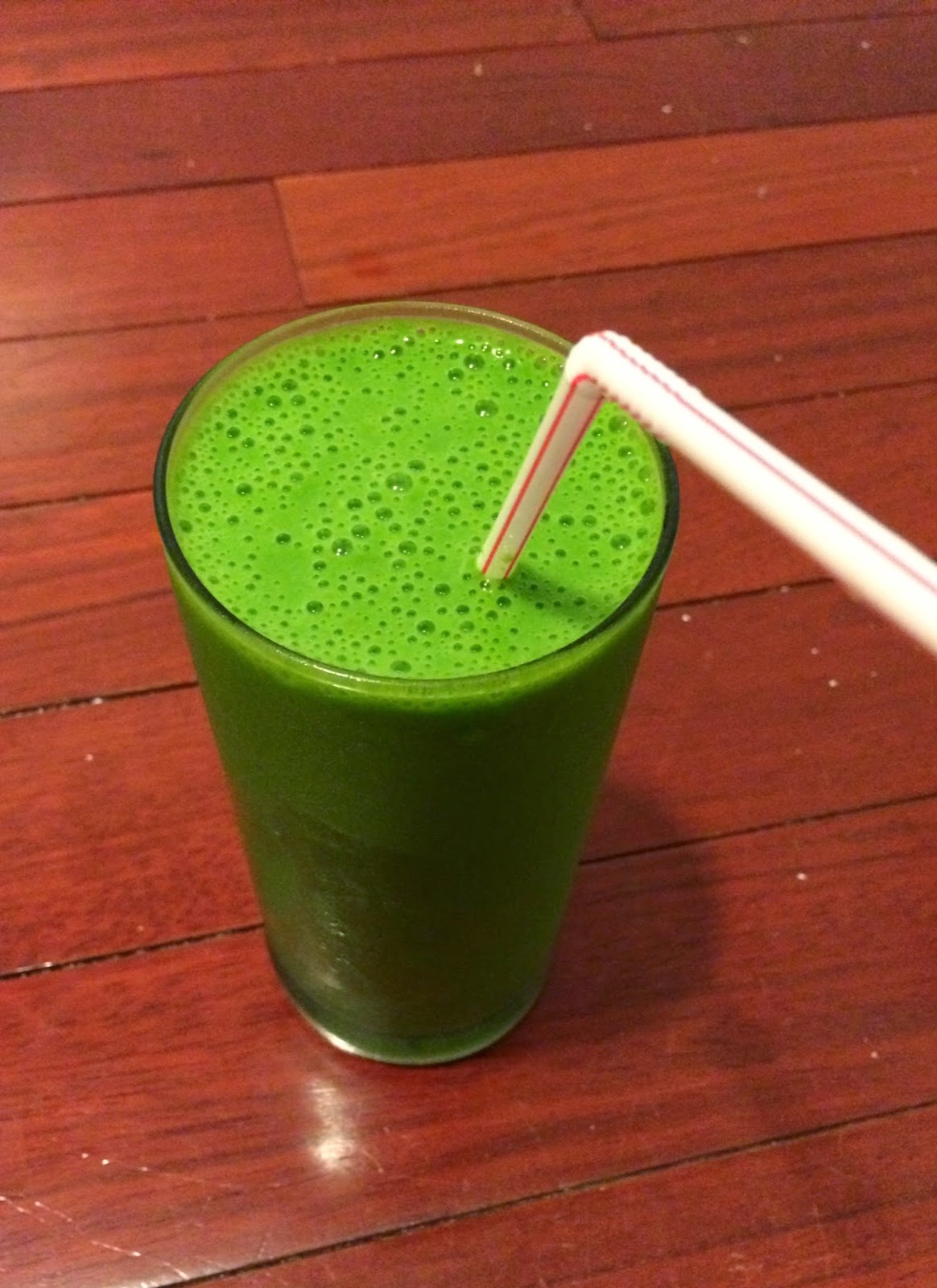 I'm always hungriest in the morning and then my appetite tends to dwindle off during the day. Right after showering I drank a green smoothie per usual. But some days I might not be hungry right when I wake up, I have no idea why but that doesn't mean I skip breakfast. I always eat breakfast.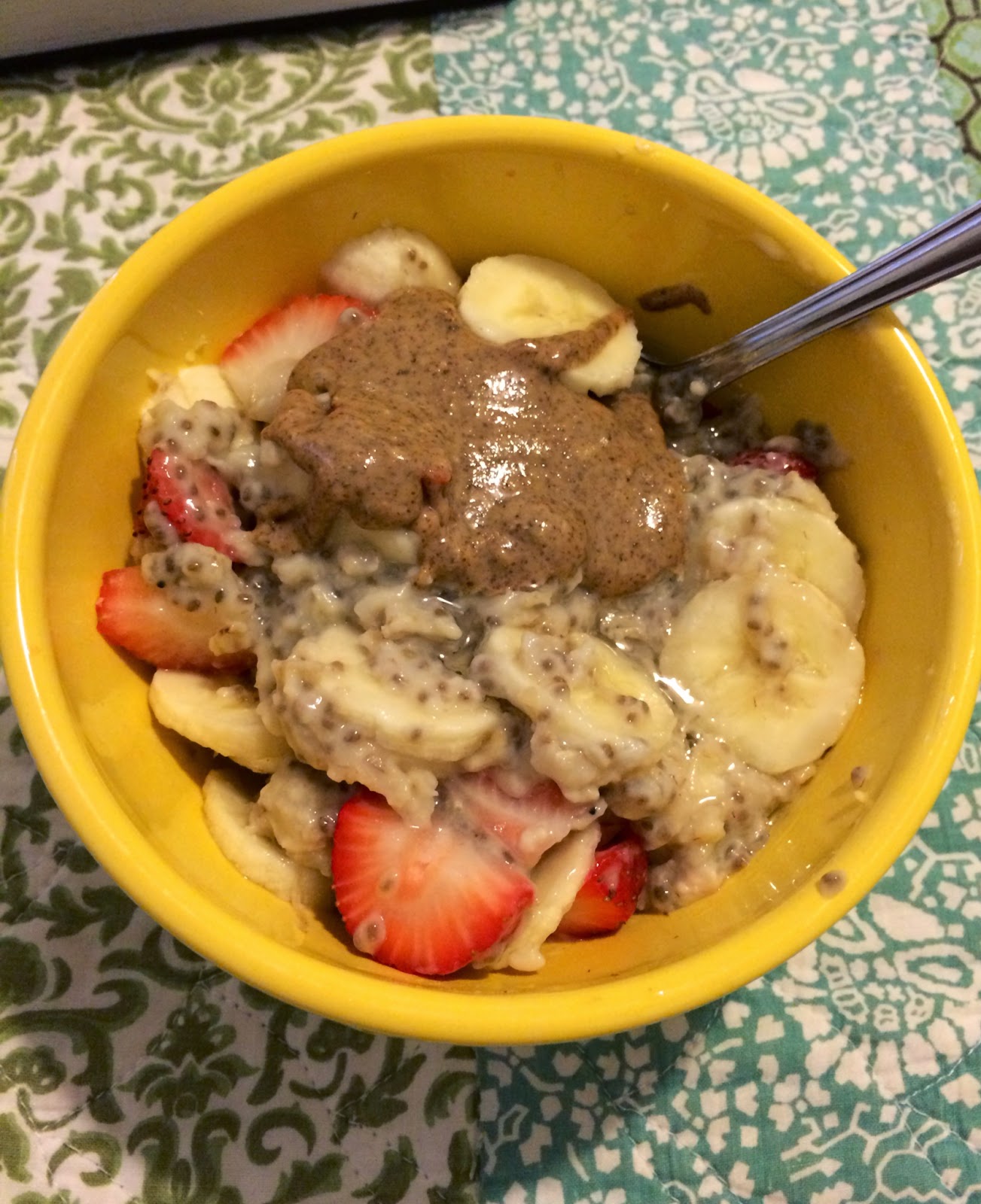 And then I had a bowl of oatmeal [the same bowl I've been eating this whole week] and it's delicious every time. I was definitely hungry for this. Rolled oats + chia seeds + almond milk cooked on the stove with strawberries + bananas and topped with almond butter + coconut oil.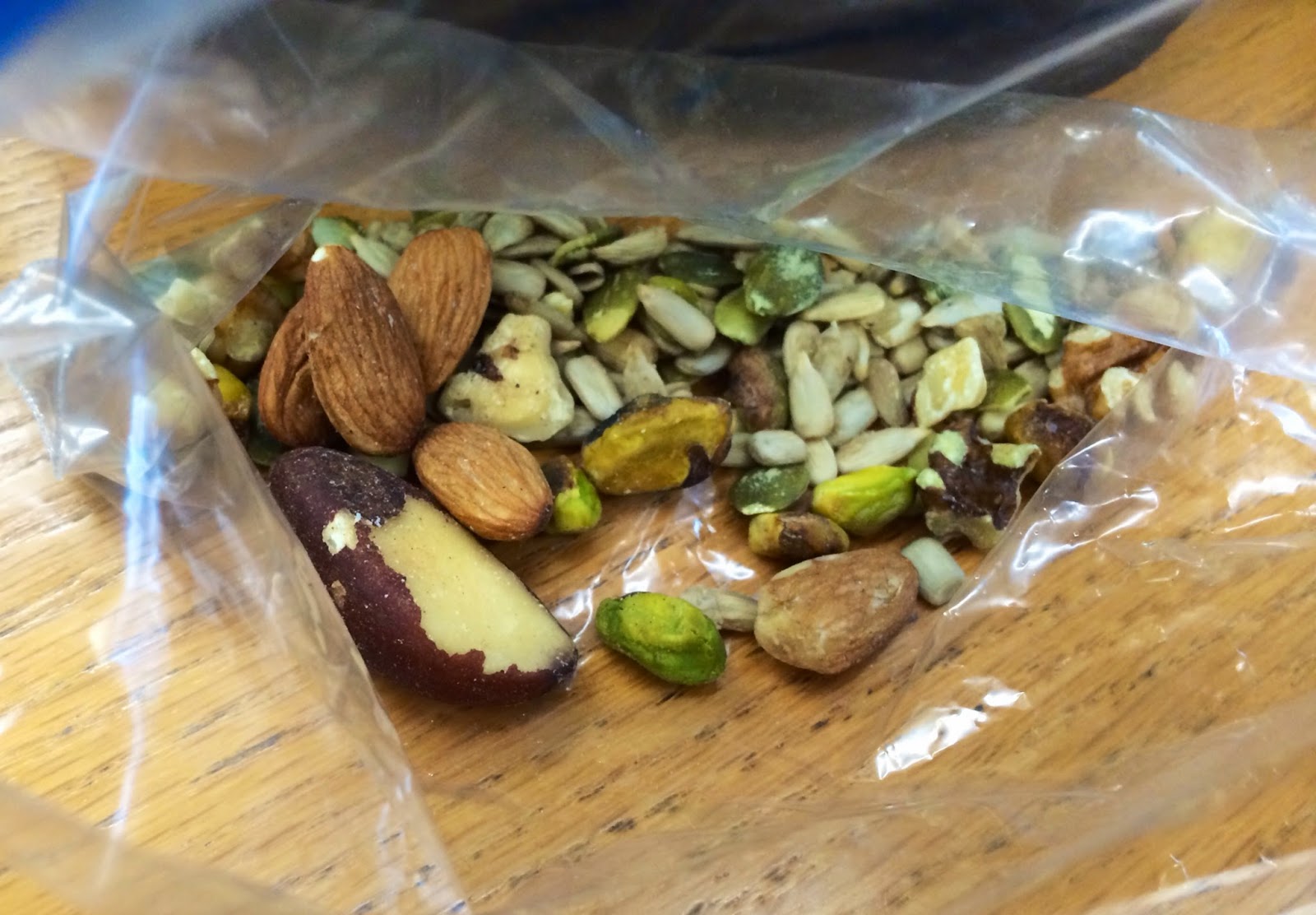 Mid morning snack of some mixed nuts. I was hungry only 2 hours after breakfast and knew I wouldn't make it until lunch at noon.
During our break we took a walk around one of the local parks since we're sitting for a long time, classes are 3-4 hours long so it feels awesome to move!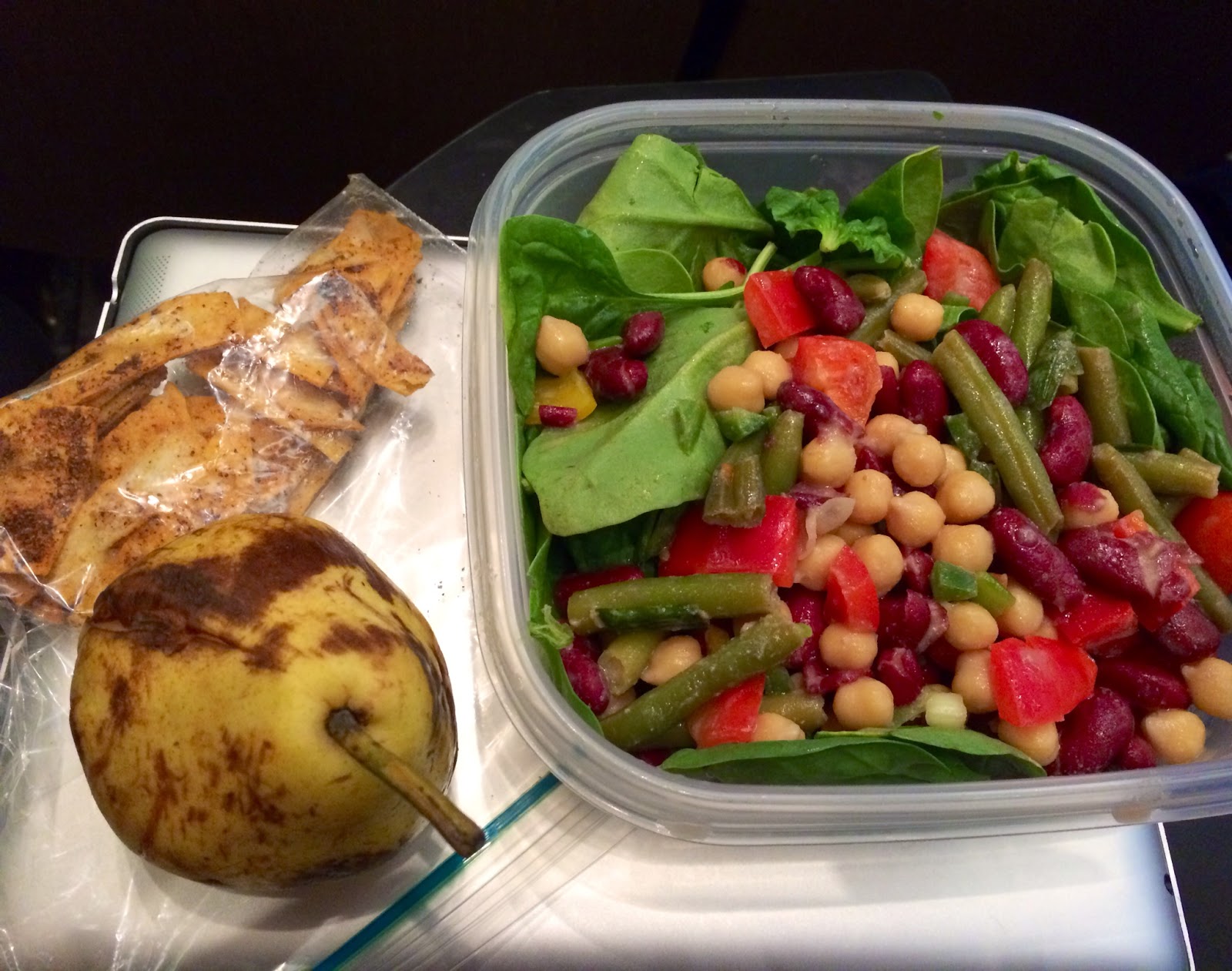 And then I broke into lunch. I was pretty dang hungry by this point. I made this triple bean salad from Oh She Glows to mix things up this week and not only was it super quick to make but it's also cheap, win win. Ate that over a bed of spinach and tomatoes with these homemade chili cheese fritos from Minimalist Baker [so easy!] and a bruised pear.
Sometimes in the afternoon I'm hungry and sometimes I don't really get as hungry. It totally depends, but I always have snacks between lunch and dinner. I eat lunch around noon or one and then don't eat dinner until 7 or 8…in my opinion the body should not go that long without food. It needs to be fed!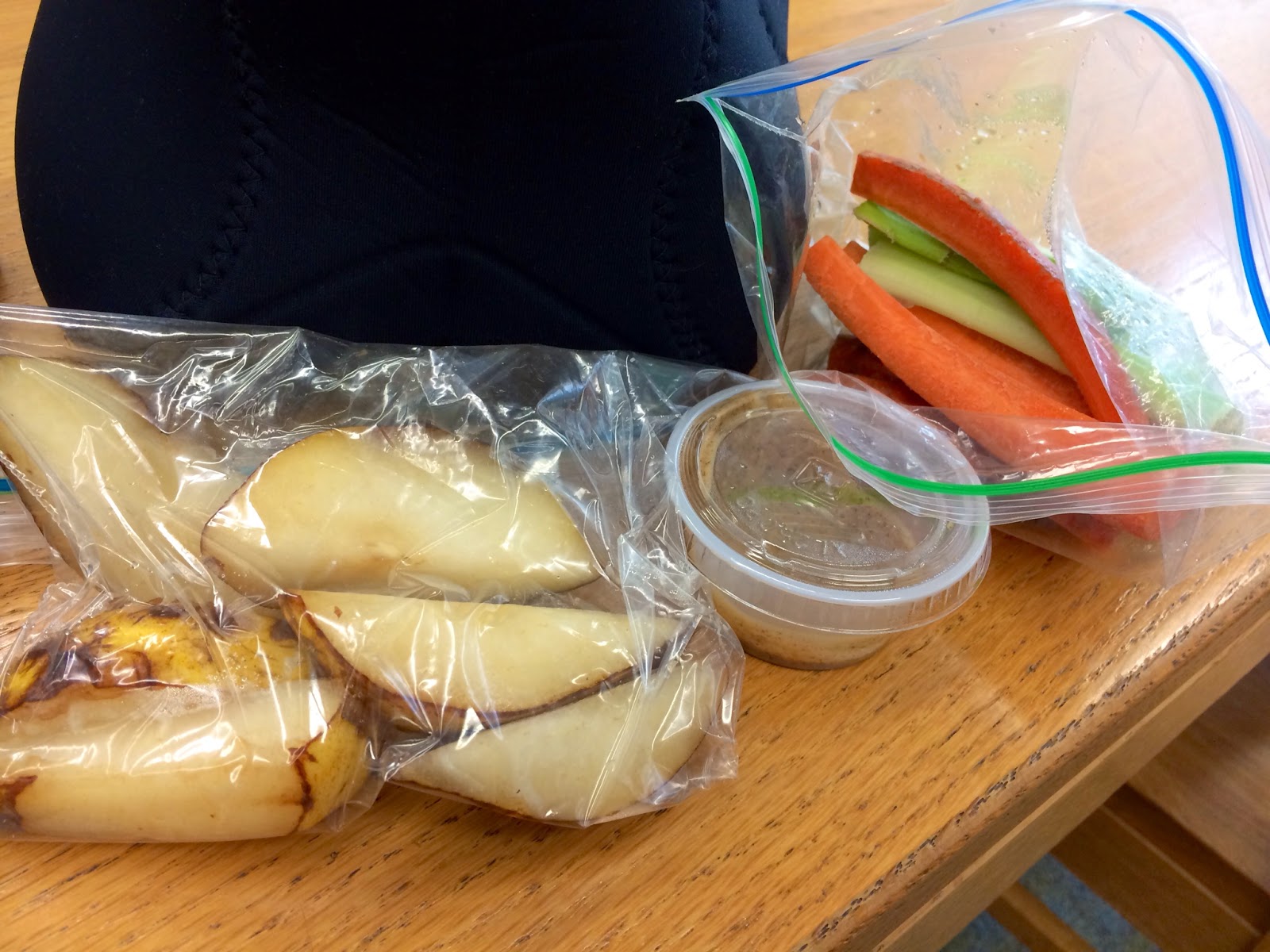 I packed another pear + carrots and celery with almond butter that I was hungry for around 3ish and then later on before advanced physiology had a couple of these granola bars I made on Sunday from Oh She Glows because I needed something to snack on. I wasn't really that hungry but honestly…it made paying attention in a evening time four hour lecture manageable. And they just taste good!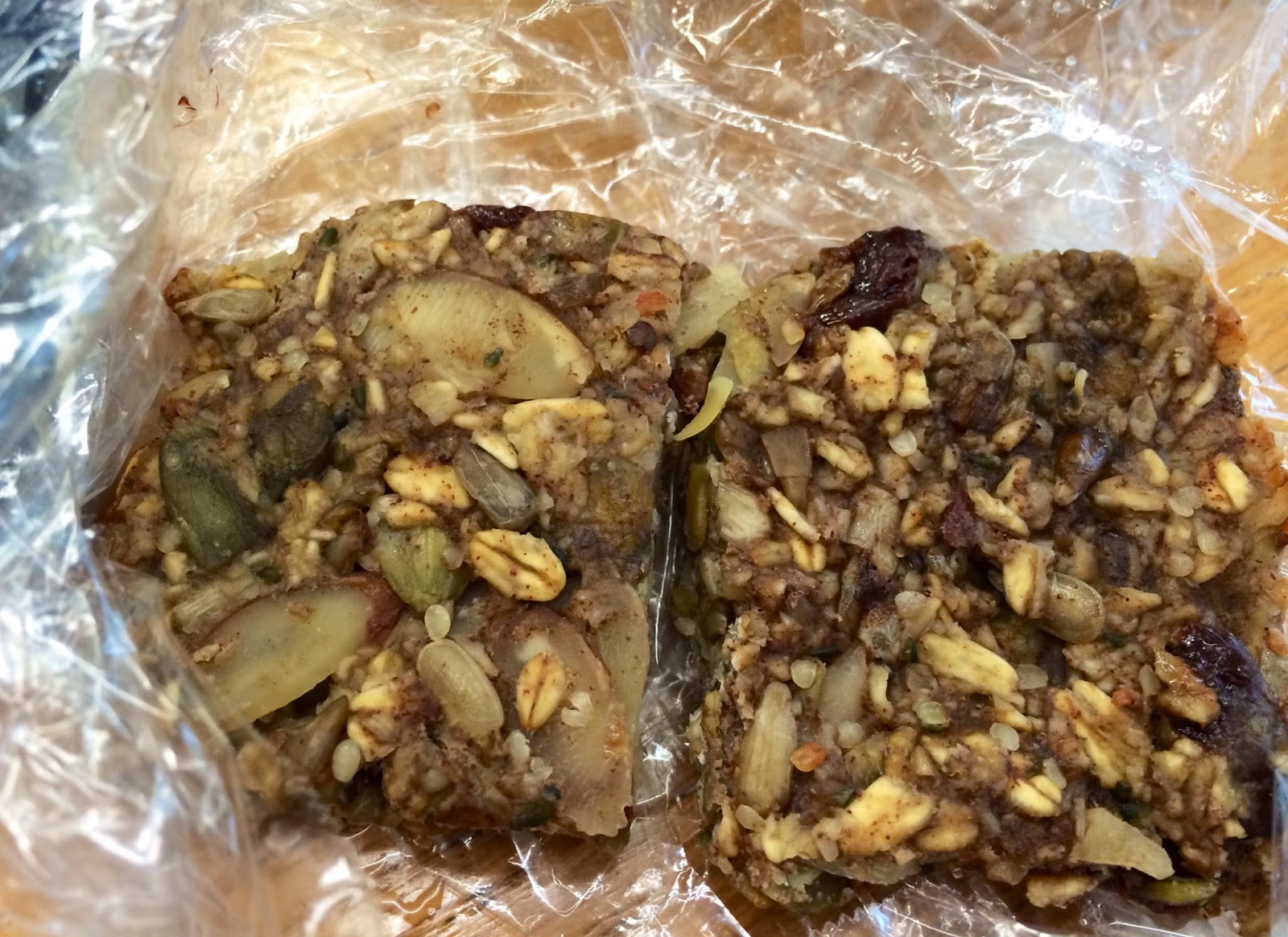 Dinner was delicious and spicy curried chickpeas with coconut rice that I made on Sunday. I actually did some food prep for a couple hours on Sunday and it made eating so much better this week! I actually cooked instead of throwing together random things and eating hummus for the 400th day in a row.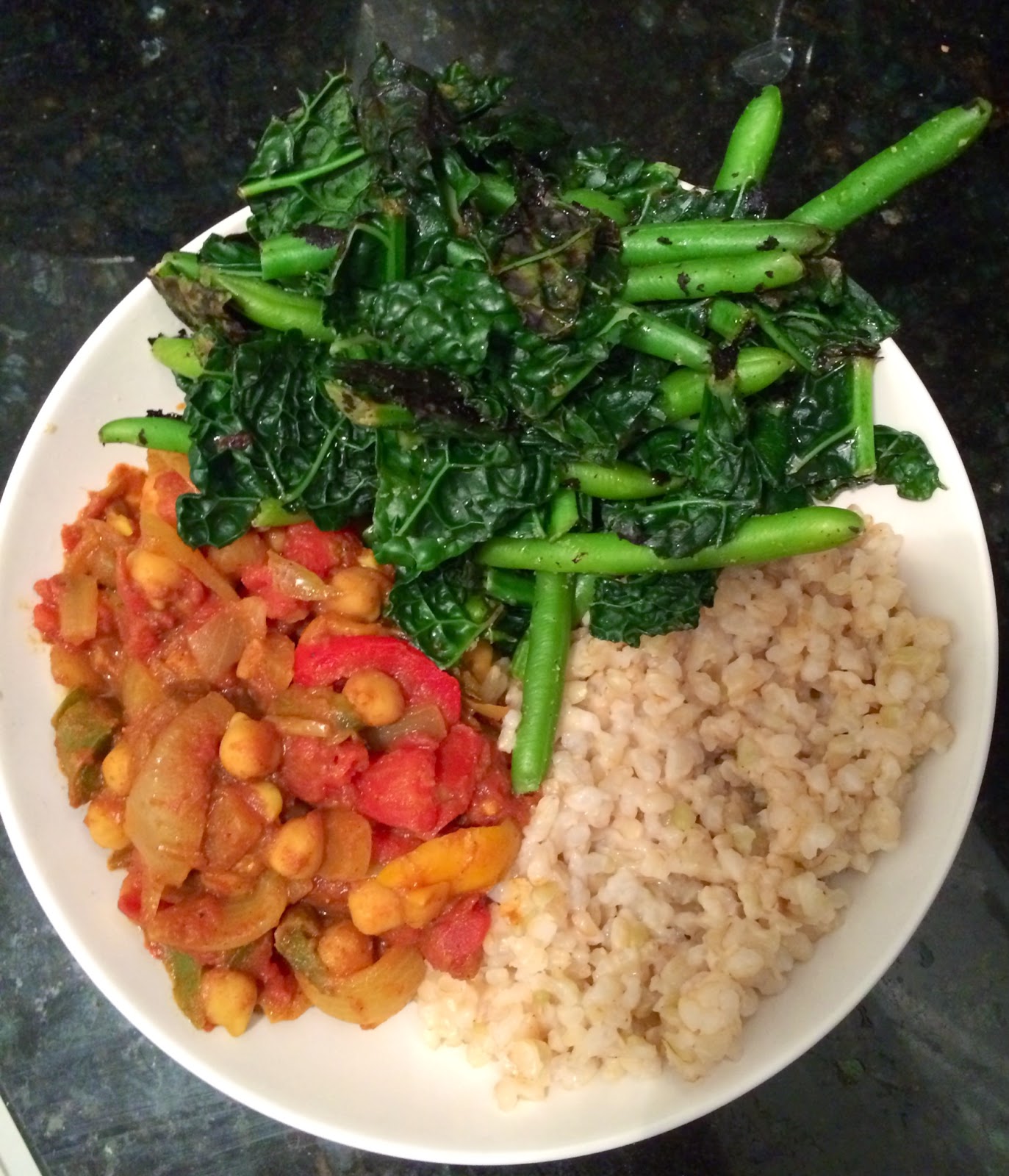 I'm never usually starving by dinnertime, hungry but not as hungry as I am for breakfast and lunch. We don't have to be super hungry to eat something. I think that's were we can start to overanalzye things. Could I have stopped eating before all my food was gone…probably. But did I finish my plate anyways…absolutely. Because it tasted good and I know my body needed it.
And then nighttime snacks happened because 1) they always happen and 2) because popcorn makes me happy!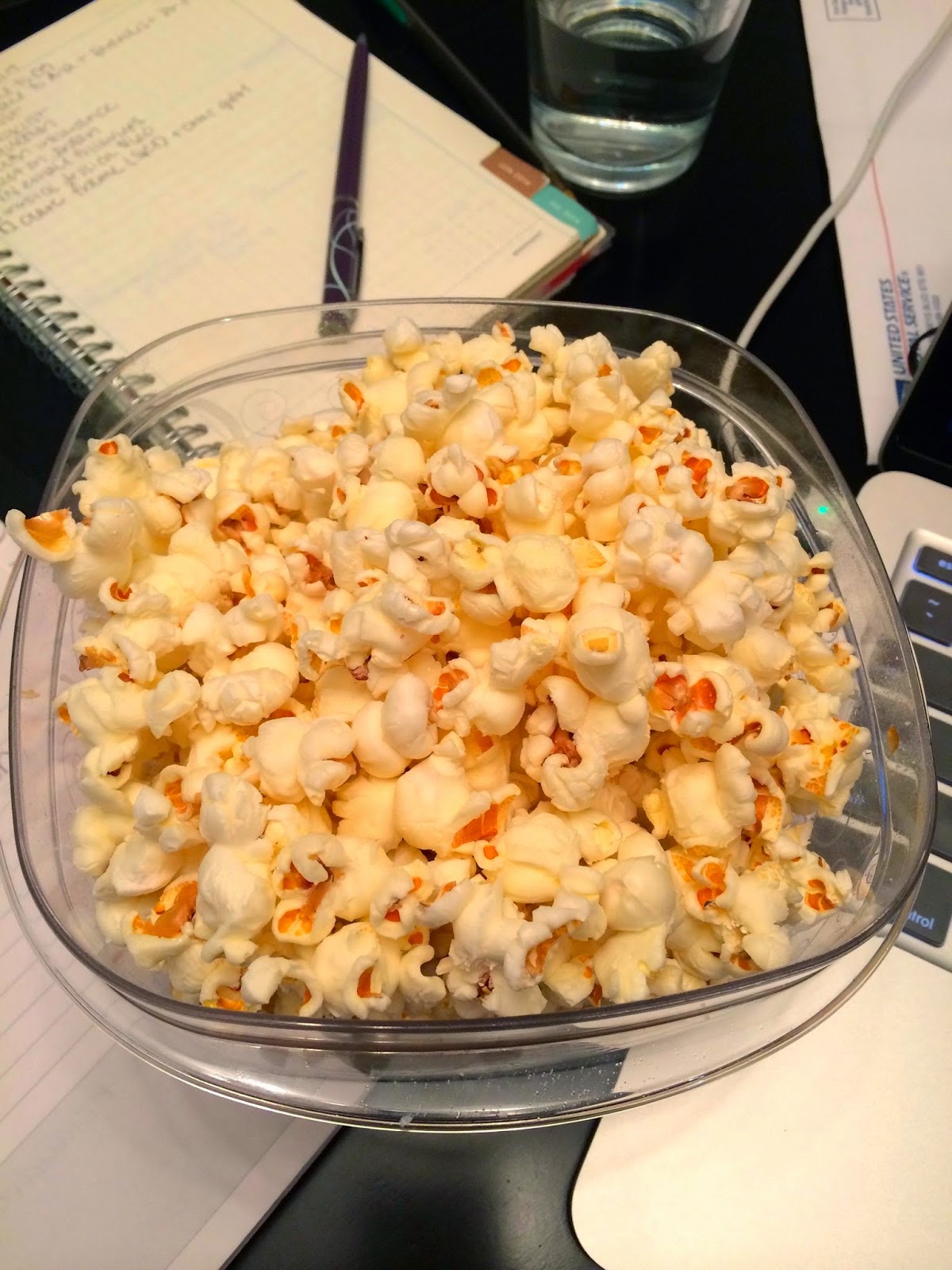 recycled photo [oops]
Was I that hungry? No, but I knew if I didn't eat something I would wake up way hungrier than I ever want to wake up and that I might wake up in the middle of the night hungry…and that's the last thing I want disrupting my REM cycle.
Sometimes we eat because we're hungry and sometimes we eat because it makes up happy. And sometimes we eat just because we know our body needs it.
And those are all very good things.