Highlight of the weekend was a silent disco in Central Park on Saturday. It was a fun, busy weekend and there aren't words to explain how insanely happy I was to have Monday off from school. I got home around 11:30 Sunday night and let out a big, thankya-jesus-for-no-school-tomorrow sigh.
And then I promised myself I wasn't leaving my apt on Monday except for a brief, "I NEED fresh air" walk while talking to my friend Kelli.
I don't know if it's the cold weather or the busyness of the past few weeks, but all I want is all the carbs, all the time. So I'm rolling with that.
WIAW Breakfast was a bowl of peanut butter chocolate banana oats eaten on the way to the hospital.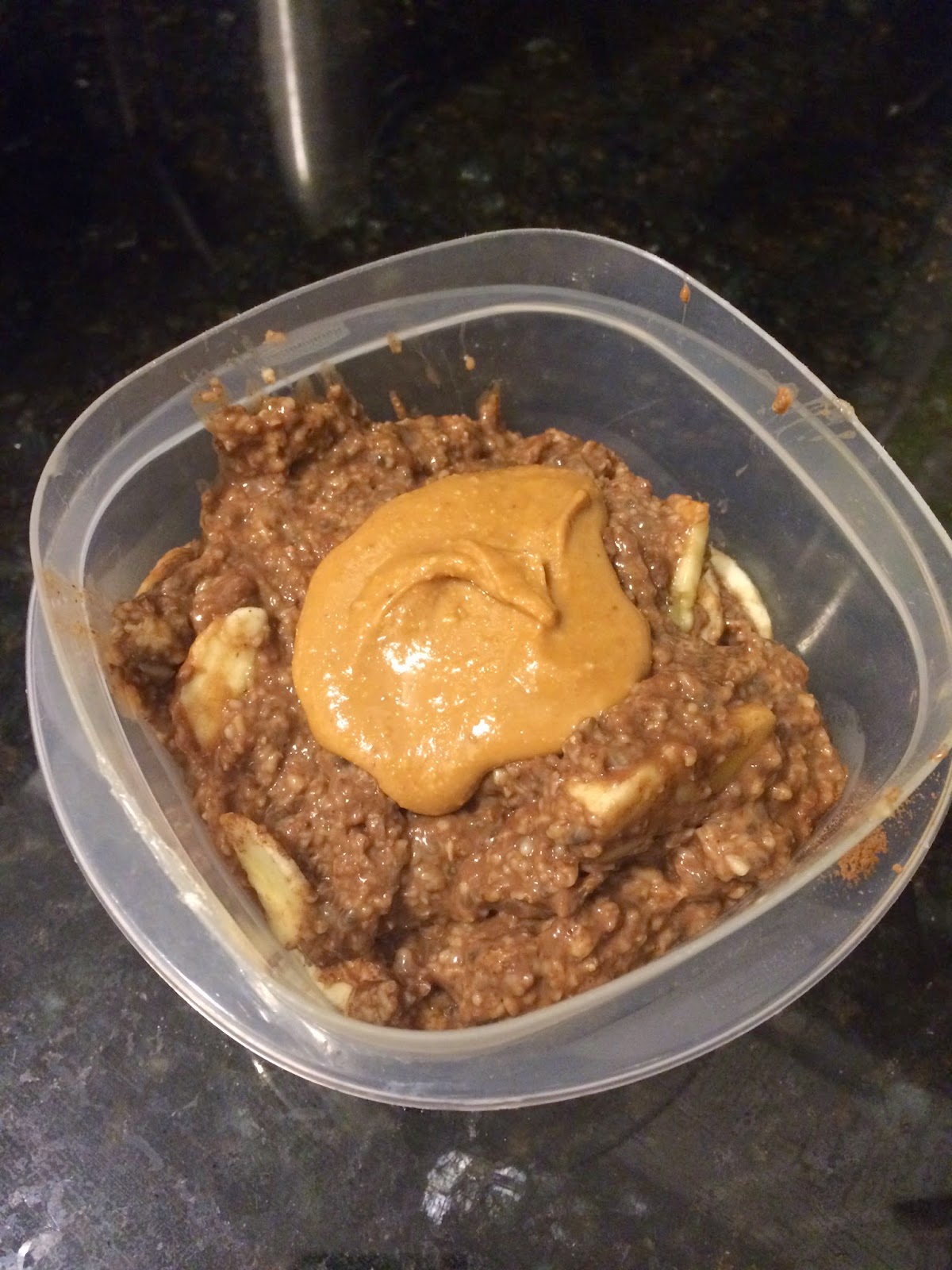 And lunch included freshly roasted beets and tofu egg salad- both of which I haven't had in forever! Actually, I've never roasted beets myself so when I spotted organic beets at TJs this weekend for $1.69 I let out a "YESSSSS" and then threw two bags in my cart. Roasting them up could not have been easier you guys. All I did was wrap them individually in foil and roast them in the oven at 350 for about an hour and a half. It might vary depending on the size of your beets, so just cook them until you can stick a knife through the center. Then let them cool and the skin comes right off, leaving you with freshly roasted beets that will crush canned beets any day. So tasty!
I ate the beets along with roasted butternut squash, green beans and steamed kale with avocado. For the tofu egg salad, all I did was mash a leftover half block of tofu (after pressing the water out), and then added about a tablespoon each of Dijon mustard, nutritional yeast, and tahini and seasoned with salt and pepper. I ate the salad with celery sticks and also packed some Mary's Gone pretzels and two clementines.
After class got out, I did a 40 minute + a 10 minute Barre3 core video and then drank a green smoothie made with the usual 1/2 scoop Vega One, 1 cup almond milk, 1/2 frozen banana and 1 cup frozen spinach plus ice.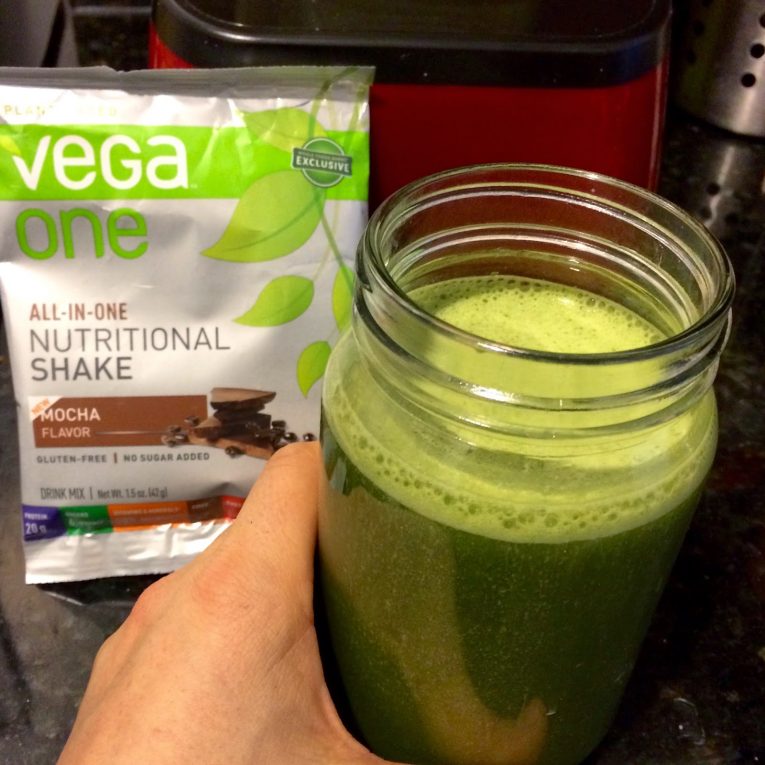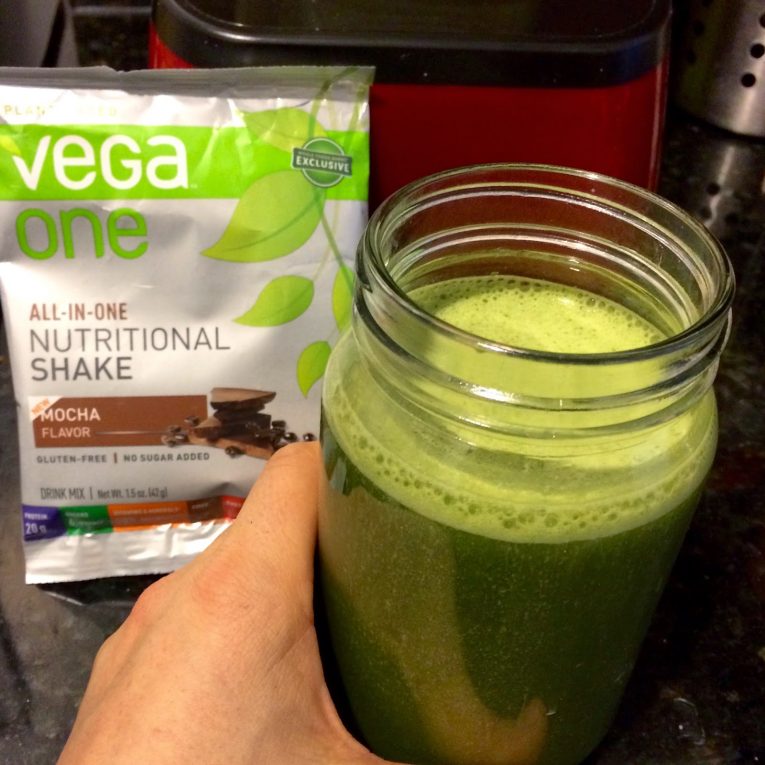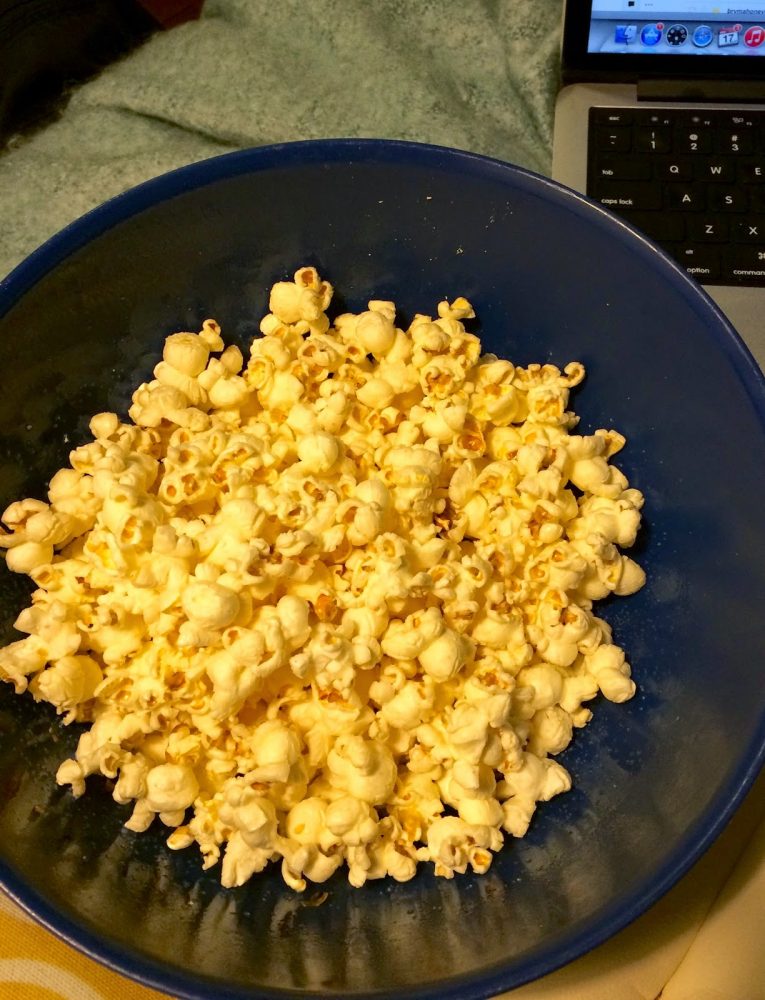 Afternoon snacks while studying included popcorn and a KIND bar. The kind (ha) people over at KIND sent me a bunch of bars to taste last week. I actually thought I wouldn't like the savory ones since I'm such a sweet person but I was pleasantly surprised when I loved them! The honey BBQ kind of taste like bbq chips- aka good.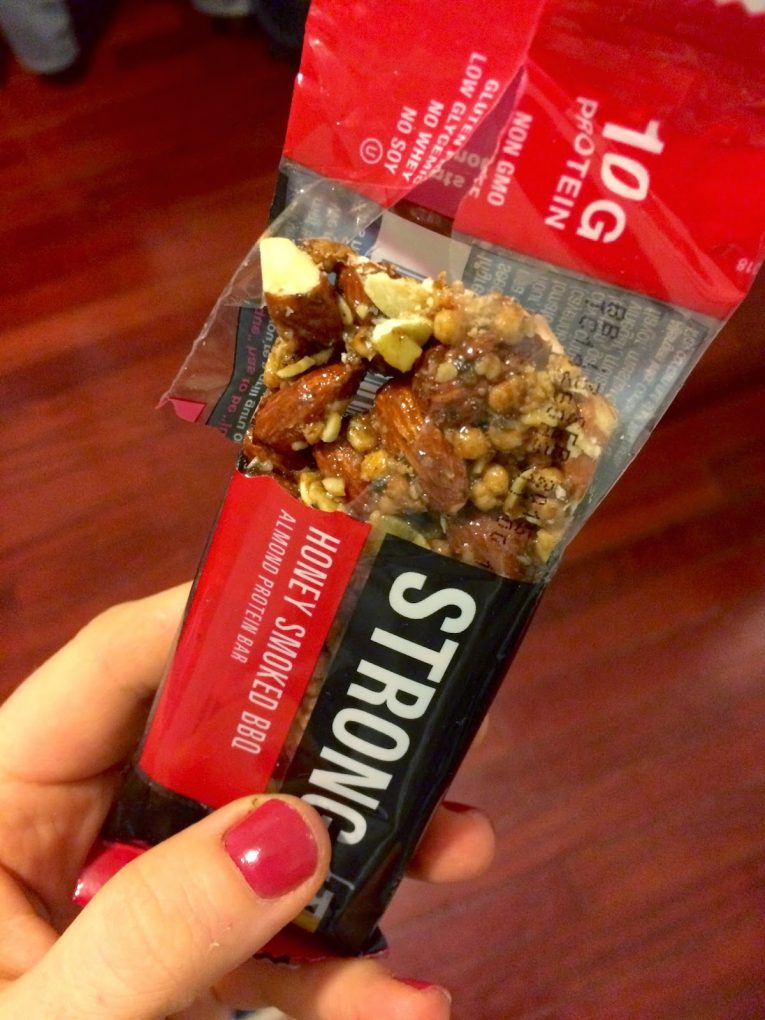 Part of Monday's cooking included a super quick and easy vegan veggie korma that I based loosely off this recipe. I subbed broccoli for zucchini and nixed the beans and peas because I didn't have any. Instead I ate it with this lentil pasta which is only made of red lentils, crazy right?! I found it at Whole Foods if you want to pick some up yourself. Plus steamed kale for good measure.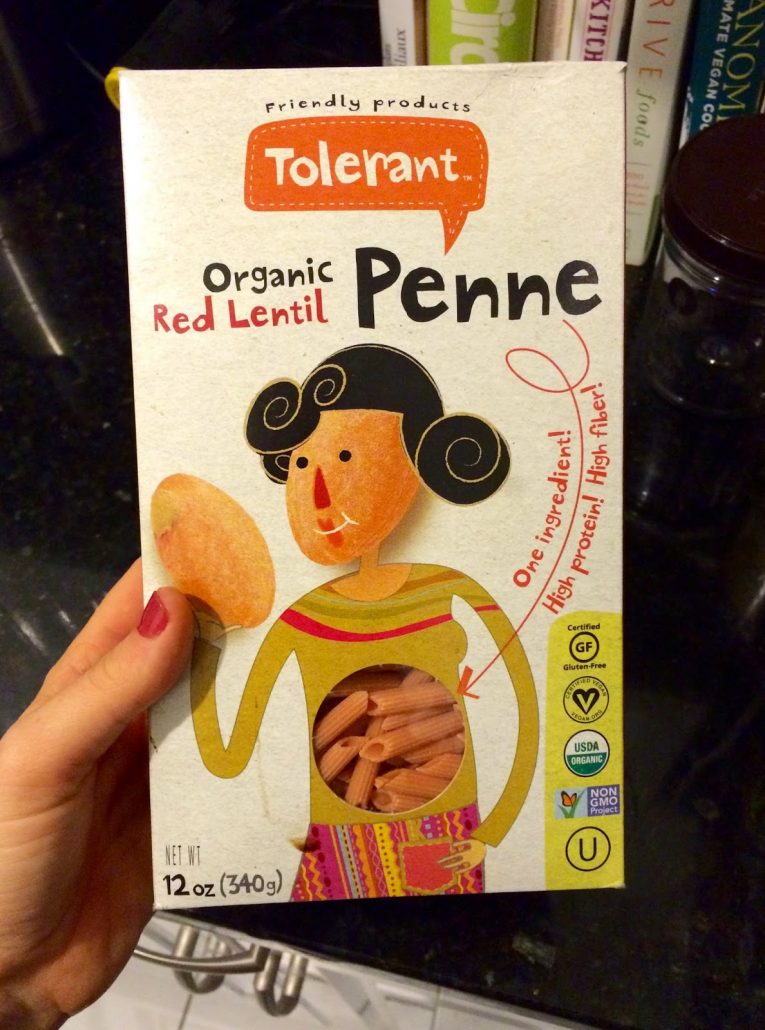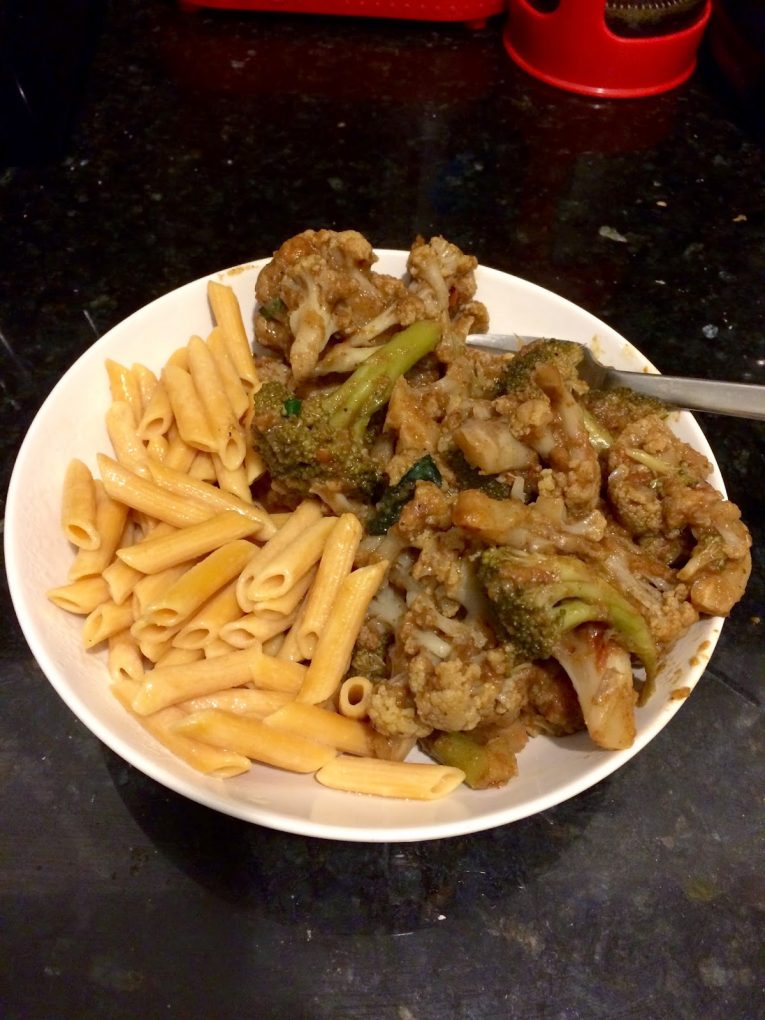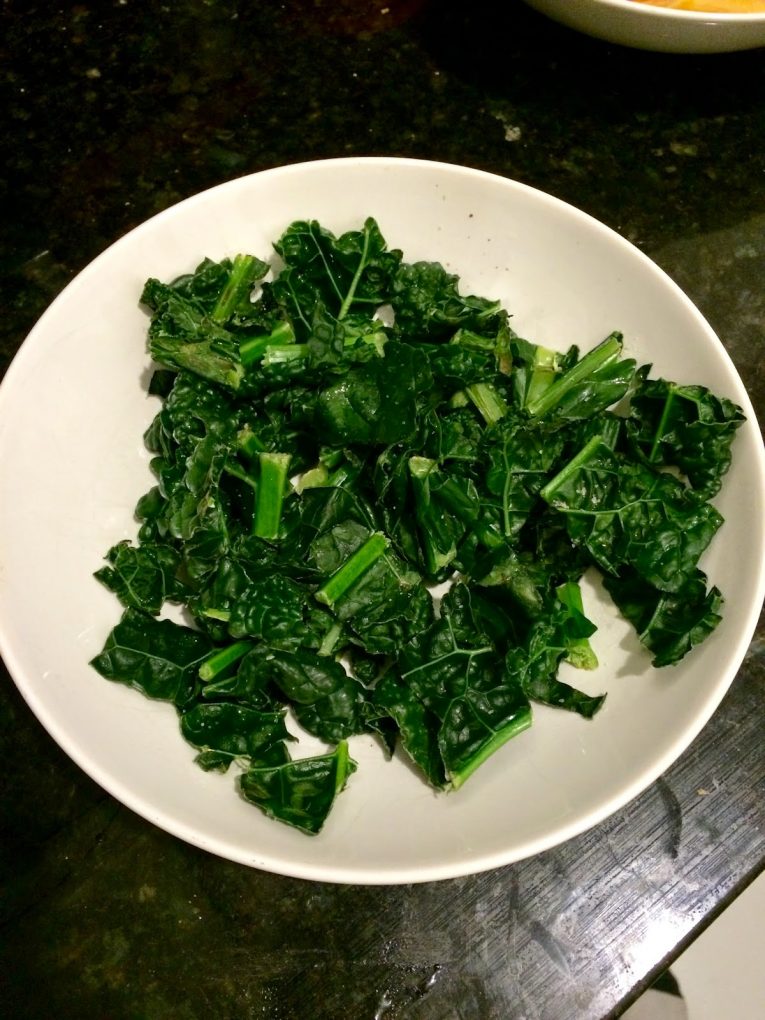 And after bible study I came home and ate a banana chocolate chip muffin + two flourless peanut butter cookies.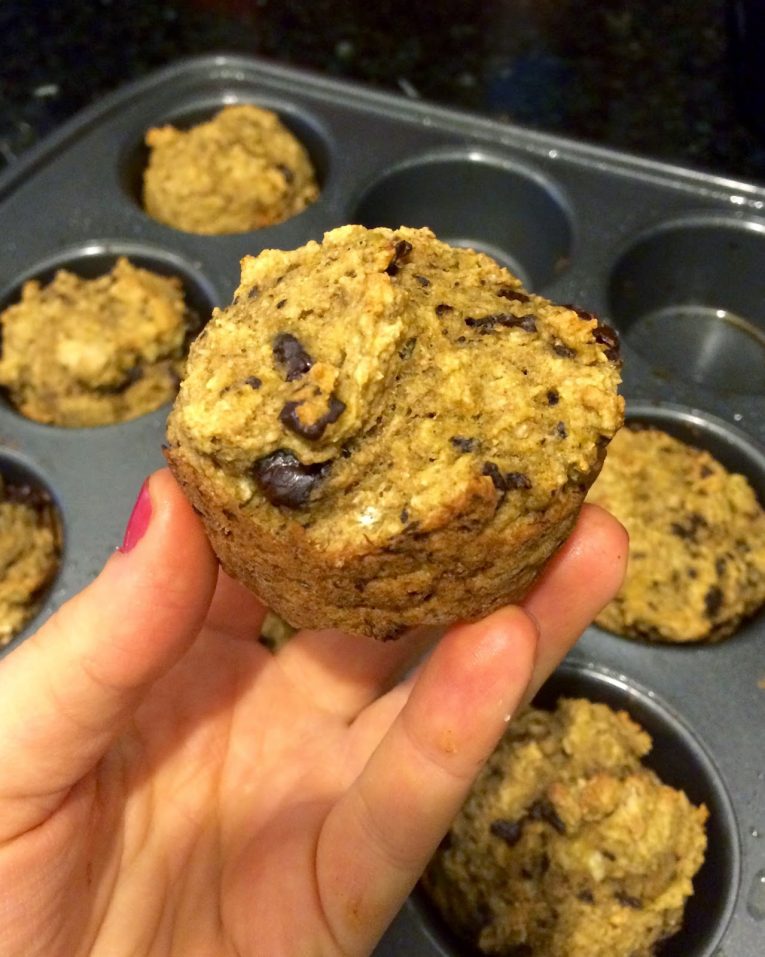 Have a fab day and stay warm!