First things first, can we talk about how beautiful this sushi + salad is?
I met a couple of my best college girlfriends for dinner at
Beyond Sushi
in Union Square and it was good. Real good. It's all vegan with amazing sushi roll combinations and reasonably priced (only $6 a roll!) There's not much seating but I highly recommend it if you're in the city!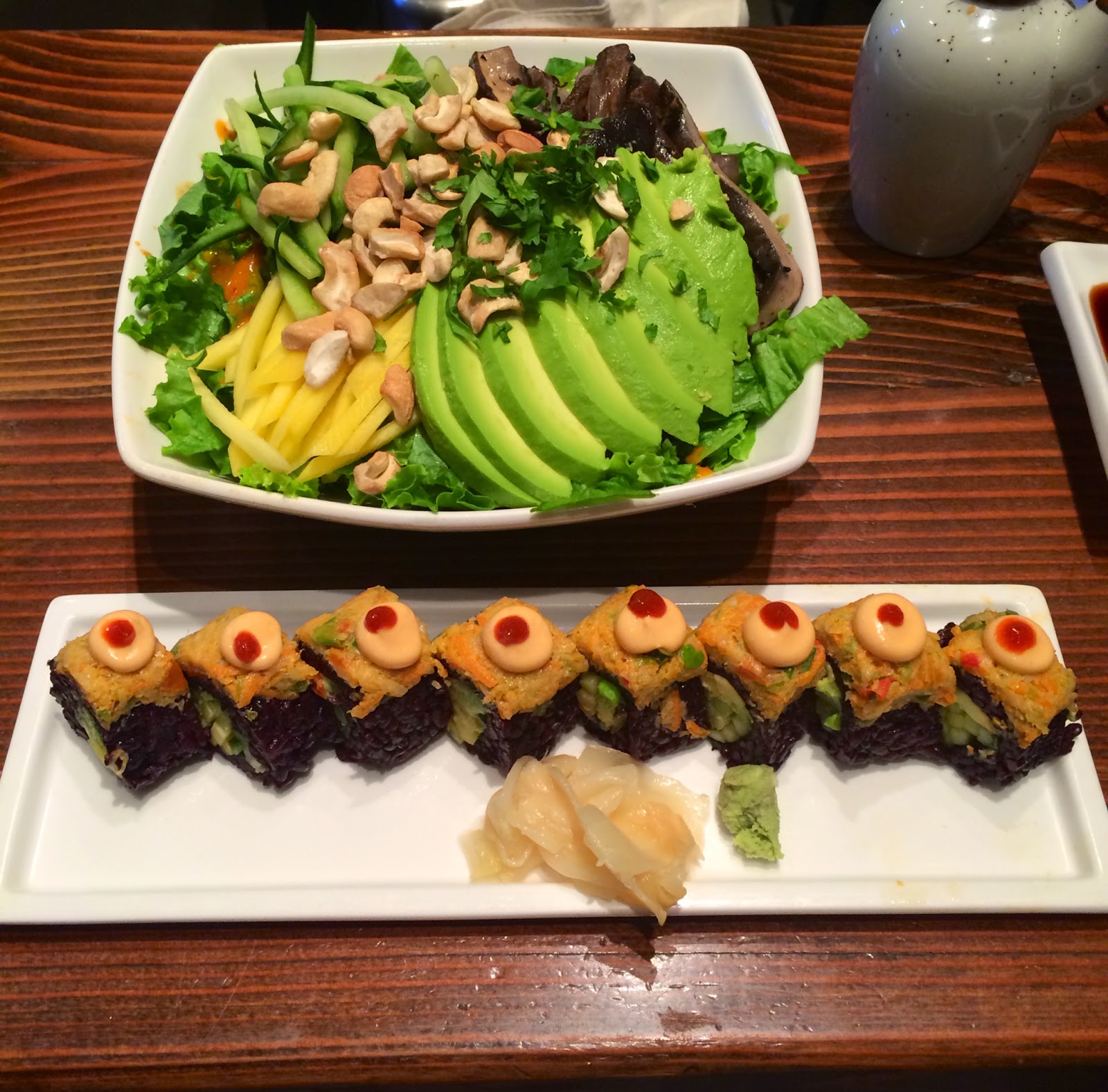 Now from food to clothes! Sometimes we need to talk about surface level things that make us feel good, am I right? When I got back to NYC on Monday night I had a Stitch Fix box on my bed. #jackpot
And it was my best fix yet!
After my last box, I wanted my next fix to contain some pieces that I could wear to class and also wear out at night. I can easily get into a rut of wearing yoga leggings and my running shoes or Birkenstocks everywhere I go. And while that's super comfy, it's well…bor-ing.
Girl wants to feel good, ya know?
So I was super happy when I opened up the box to find 5 tops. I also requested no more bottoms since I have enough and they honored that request perfectly, thank you
Stitch Fix
!
First up, apologies for my dirty mirror and messy room, I'm human after all.
The first thing I pulled out was this raglan striped knit shirt that initially I didn't think was very exciting, but then I saw how they dressed it up and I loved it! (They send you style cards with each box.) The clencher on this top was that it was SO insanely soft. I'm a sucker for good fabric.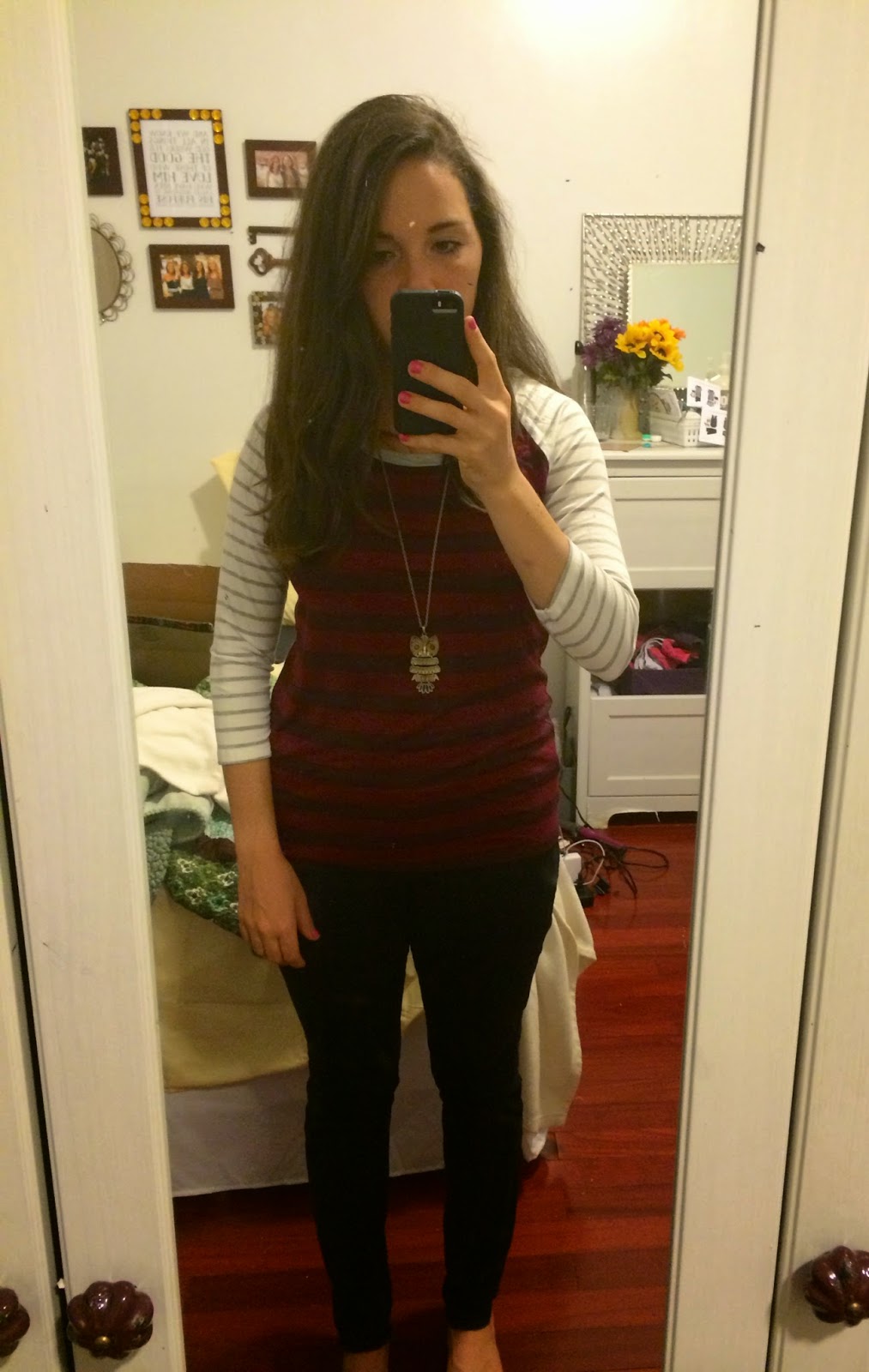 Next I tried on this houndstooth henley blouse. Loved the print, loved the length and fit, and I loved how you could pair it with a bright, fun bottom. Plus I thought the price was reasonable for the quality and style of the shirt. And I don't own anything like it!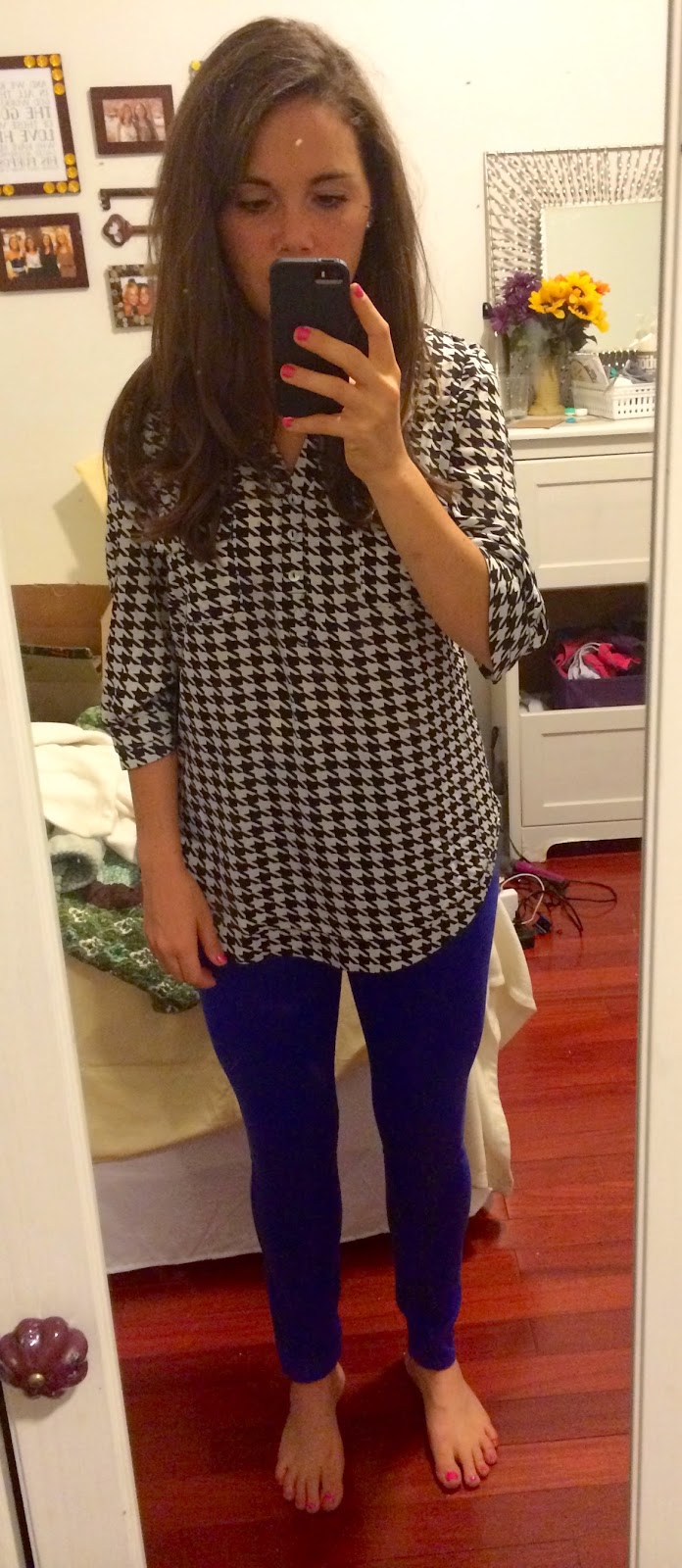 When I initially pulled out this twisted seams striped knit shirt I thought it wasn't really my style but then I tried it on and it felt like I was wearing pajamas- so soft! I put it on with some acid washed crops and could definitely wear this to class and then throw on some darker jeans and black wedges and wear it out. It looks a little plain in this picture- it's not 🙂 Again, I'm a sucker for great fabric. And I don't have anything like this in my closet.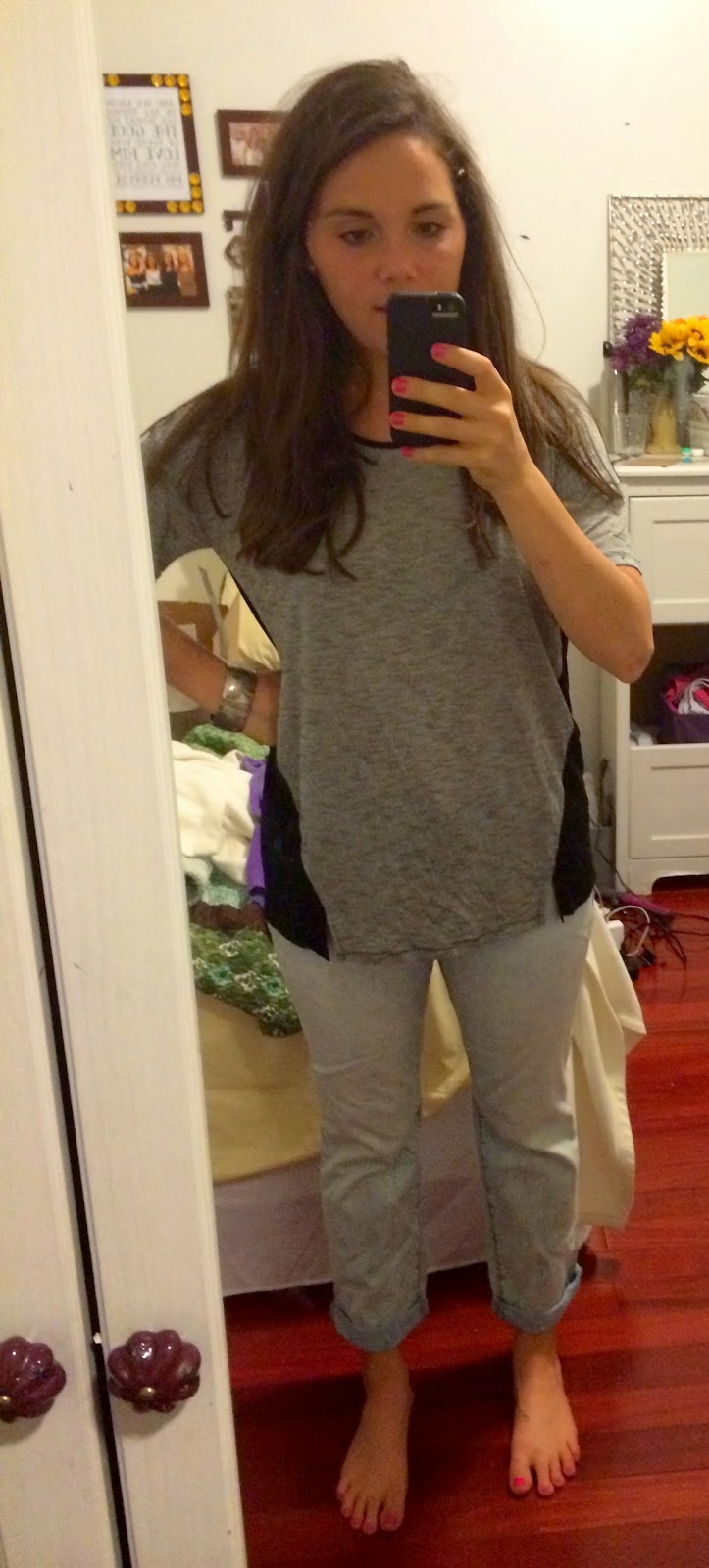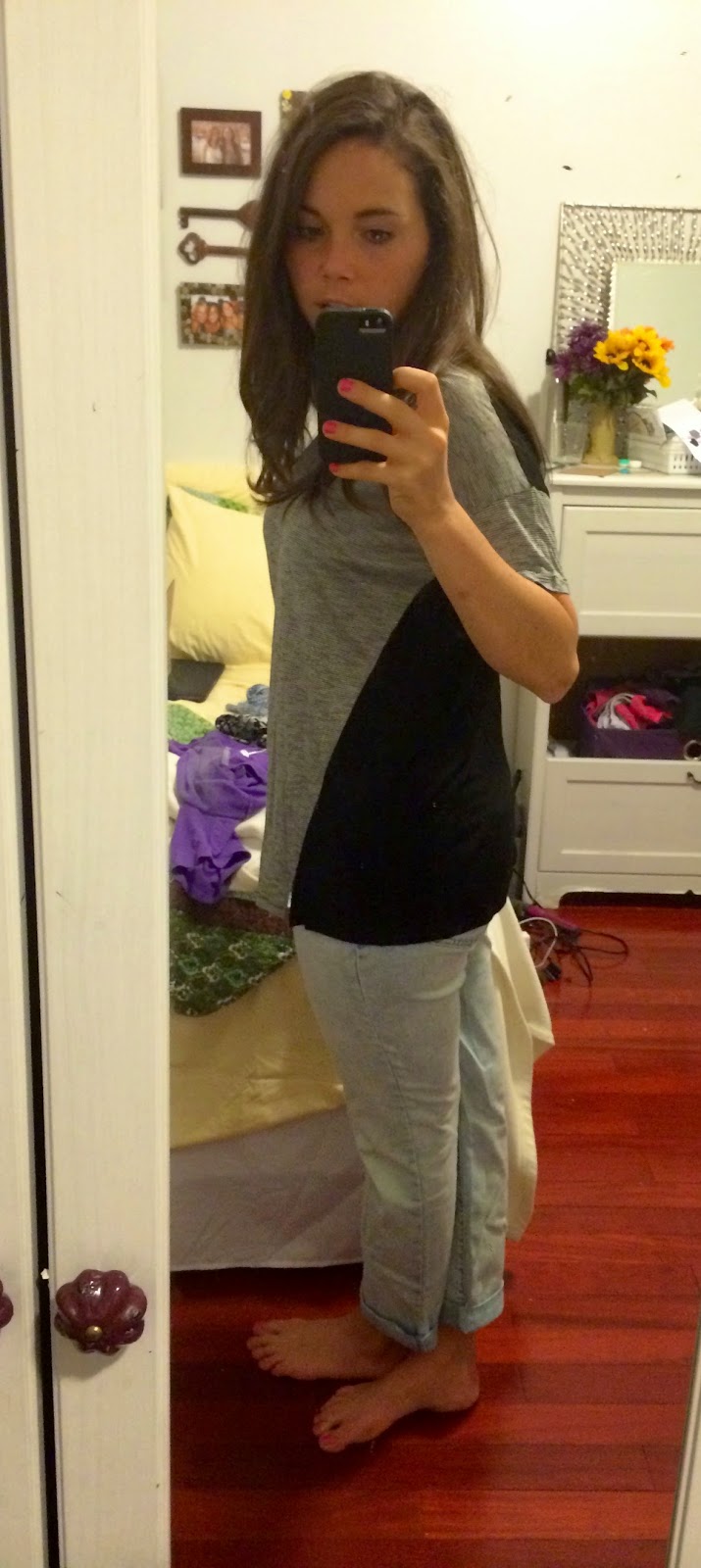 Next up, was this v-neck dolman sweater that I loved the second I saw it. It's super comfy and feels like I'm wearing a sweatshirt, but it doesn't look like I just rolled out of bed. Plus you could totally wear this with wedges, a great necklace and dark jeans and go out.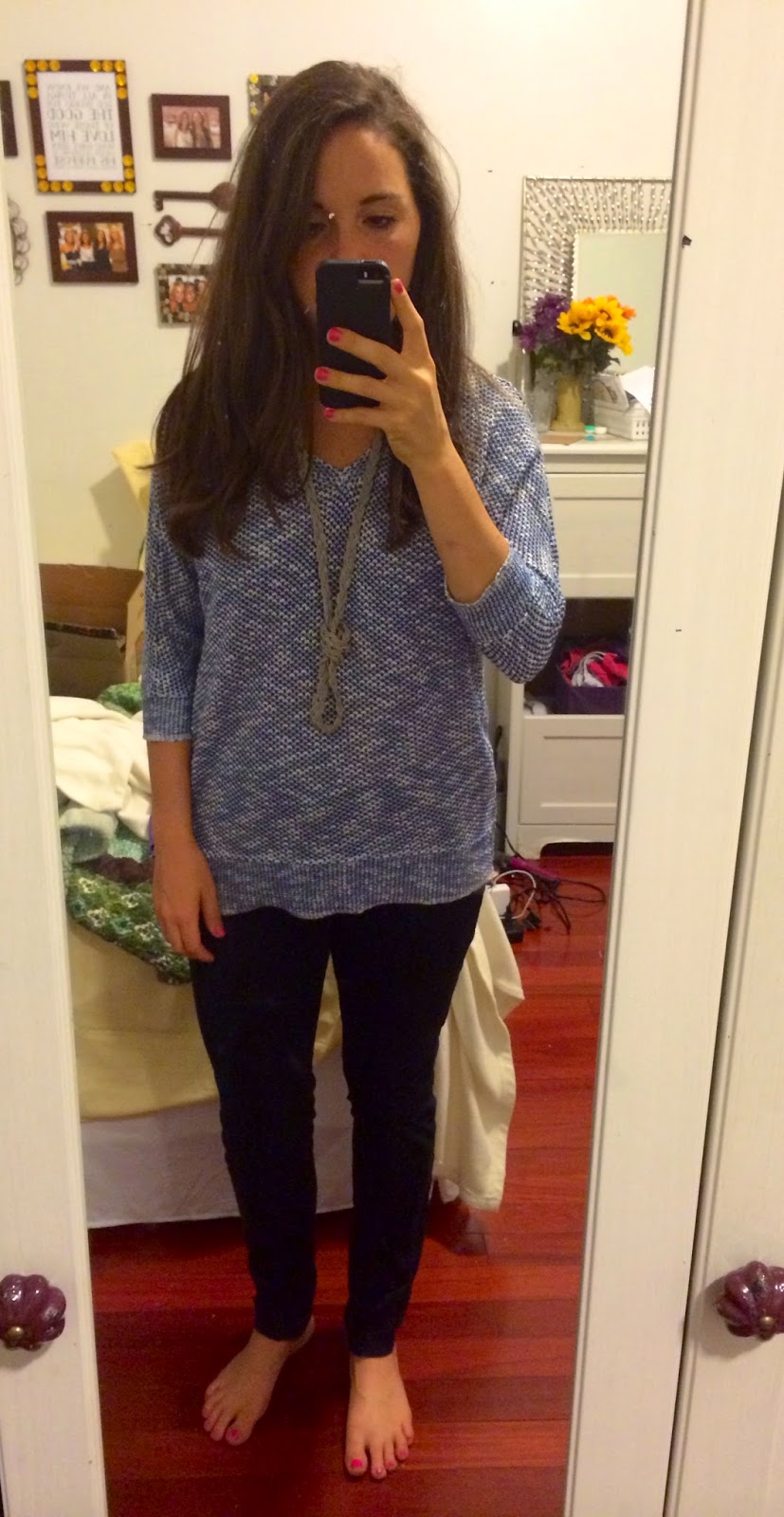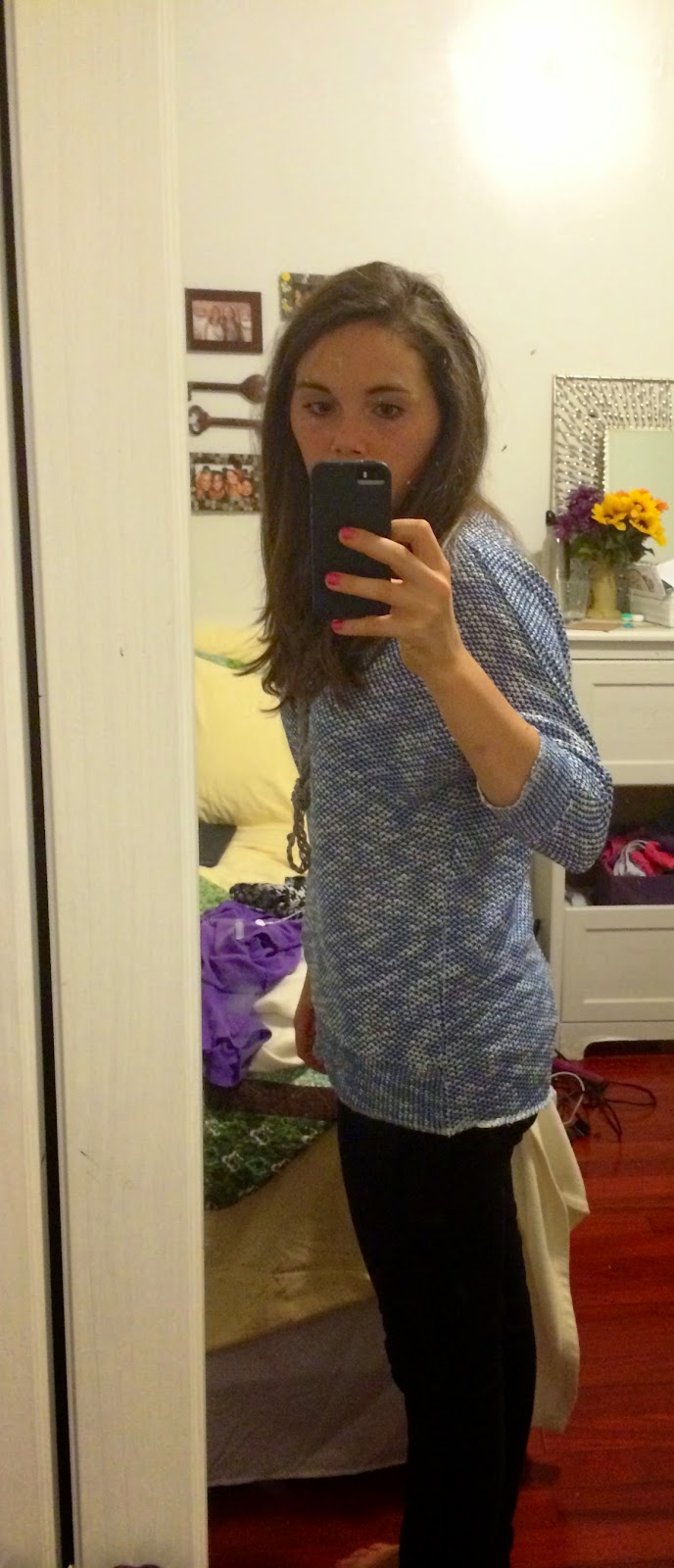 Lastly, was this green and navy chevron printed keyhole tank. I loved this because you could wear it on its own, or layer it for the fall and winter. Clothing you can wear in all 4 seasons is a winner.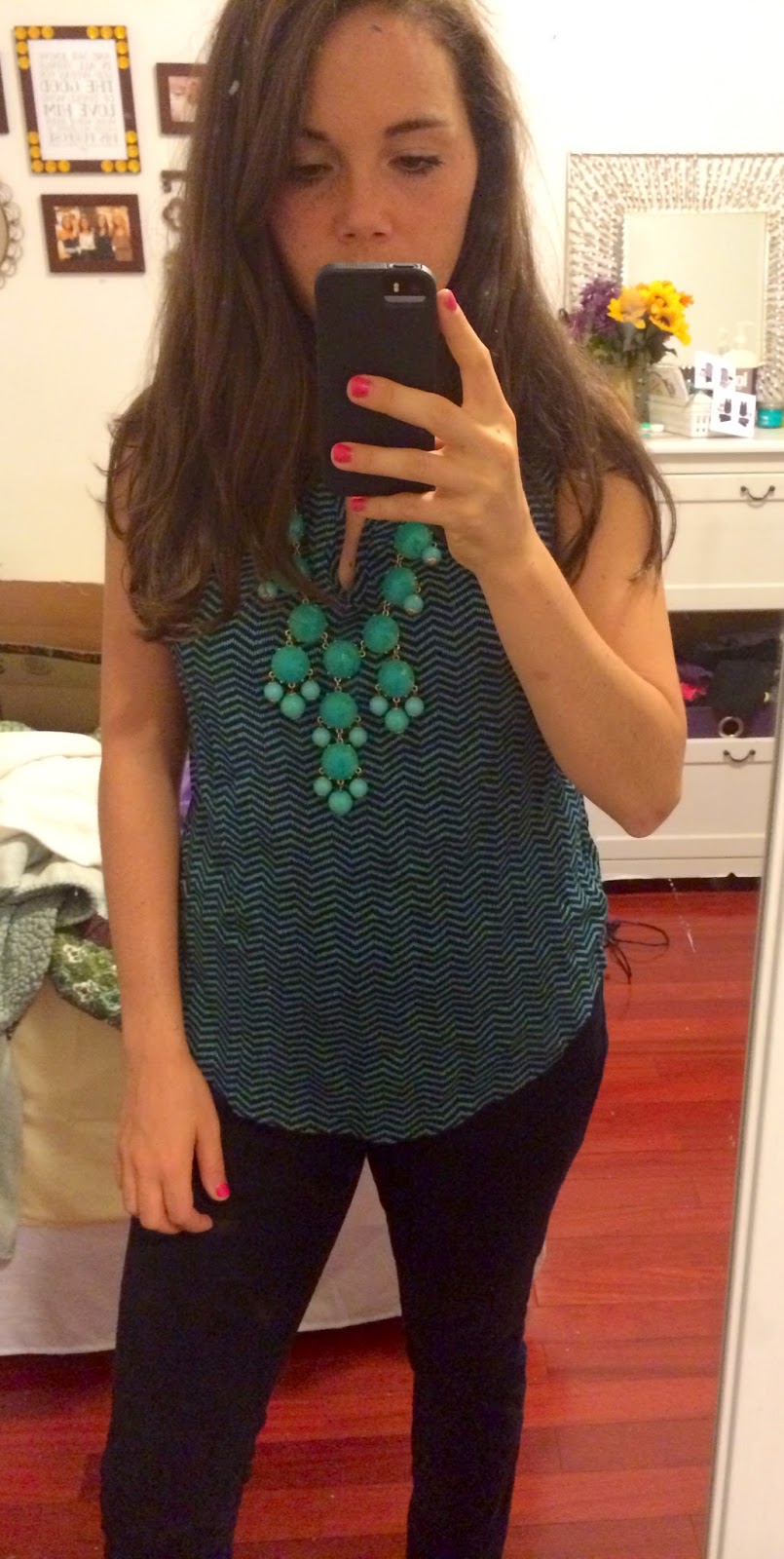 So I kept all 5 pieces! I was on the fence about the black shirt but when I realized it was actually cheaper to get all five pieces (because if you keep them all it's 25% off)  instead of just four…I of course kept them all.
I'm headed to Governors Island to ride bikes and lounge in hammocks and soak up these last few carefree days before school starts on Tuesday. Have a happy Friday and a fabulous weekend!!
heads up: the stitch fix links are referral links and if you sign up you get your own link too! oh and stitch fix doesn't pay me to say how much I love it, I just do.