Gooooood morning and happy WIAW!
I made it back to NYC late Monday night and it's feels really good to be back. I needed these last couple of weeks away- I was feeling weighed down and frustrated with New York with the chaos of finals week, but these past two weeks have refreshed me and made me excited to be back!
There's so much to do here!
This morning I woke up with plans for a morning run- but that didn't happen. I was feeling worn down and all I wanted to do was to sip coffee, do some
quiet time
, and clean out my inbox. So I skipped it.
And made myself a bowl of oatbran with chia seeds, a chopped frozen banana since I have nothing in my fridge, and a blob of sunbutter.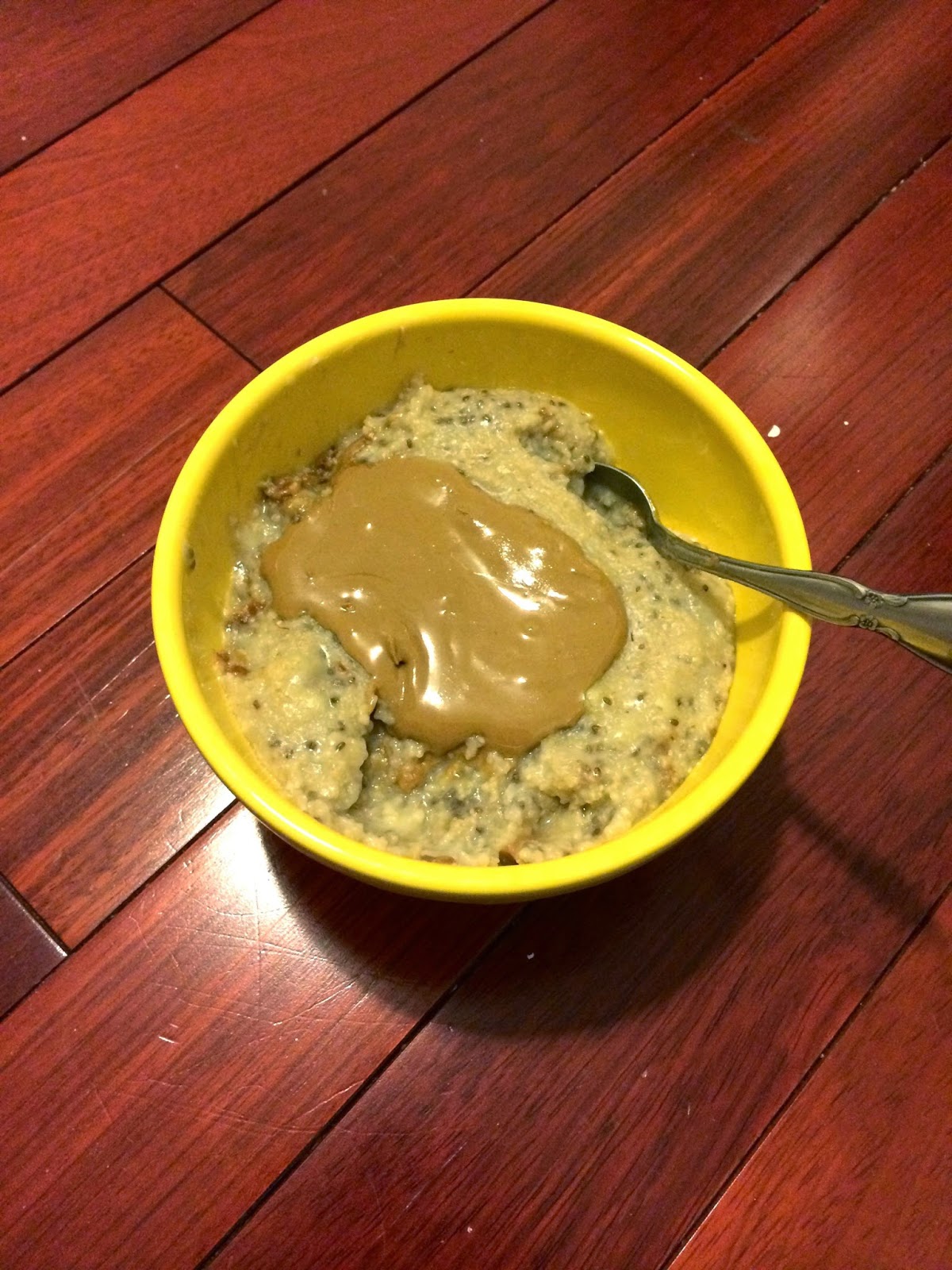 Around 10:45 I pulled myself together to go meet a blog reader (turned new friend!) to walk the Highline.  (photo credit)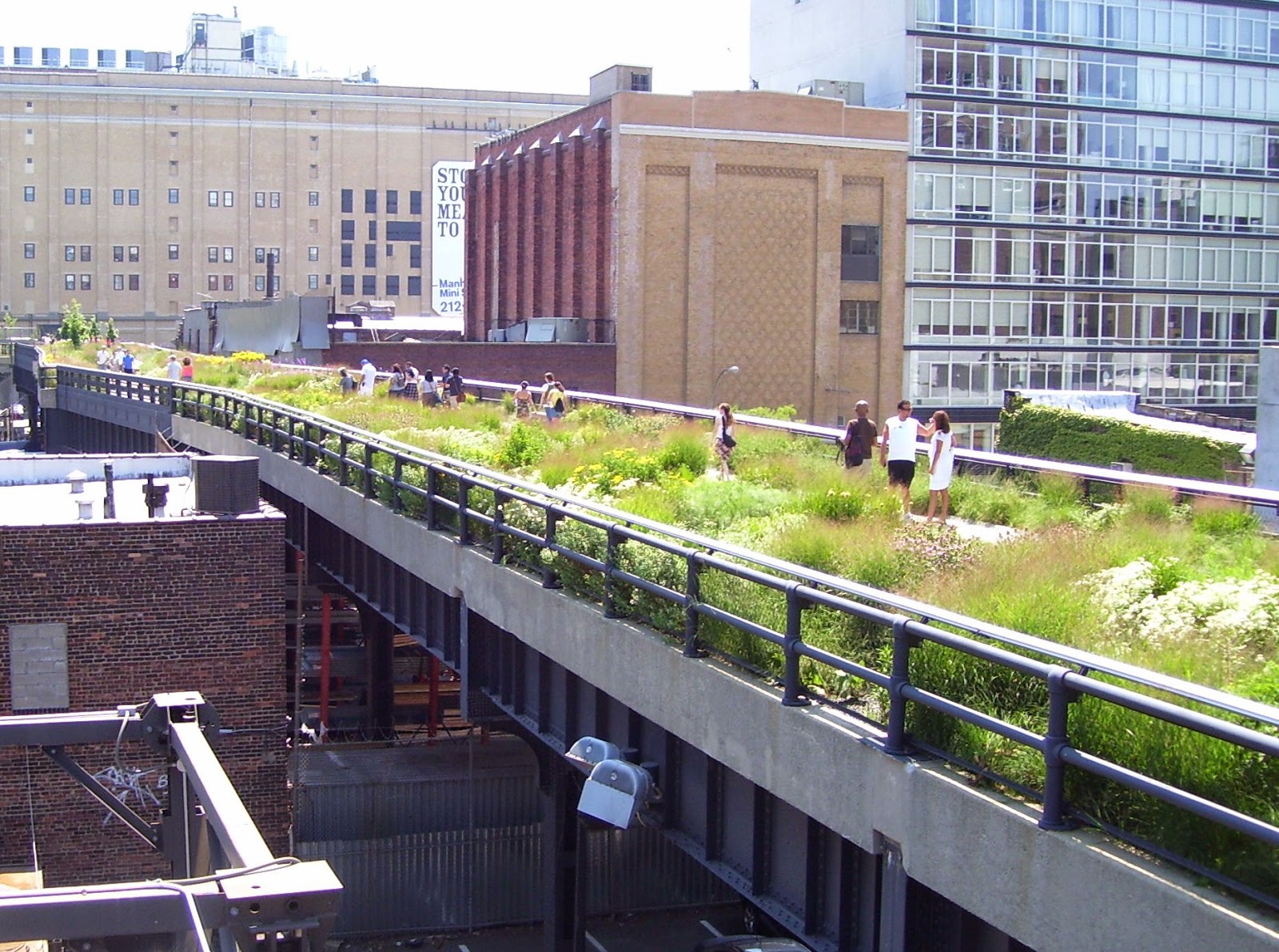 And afterward I popped into TJs for a quick grocery run and drank a yellow juice while shopping. (photo credit)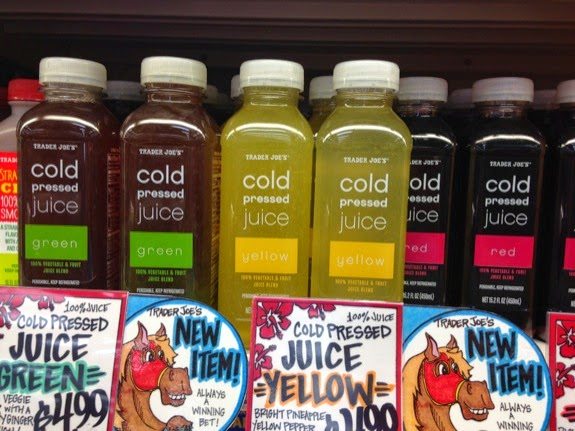 It is bloody HOT out right now and super humid. By the time I got home my sports bra and tank top were super sweaty. It wasn't even 2pm and I had already walked 5-6 miles for the day.
Walking is a workout. It "counts". It's movement.
And ever since injuring my hip last fall and being forced to stop running for a while, I've gathered a whole new appreciation for walking.
Miles are miles whether you're walking or running or jogging or skipping. And I think too often we don't give walking enough credit (at least I don't!).
Sure I love nothing more than a feel-good morning run, but walking on its own is enough. It's a workout. And better yet, it's a workout that doesn't stress the body. Whenever
I work with women
who are trying to regain their menstrual cycle, walking becomes their only "workout." Because it's natural and we as human were designed to walk..a lot.
When I hear women say "well, I just walked today" I want to tell them…"Yes, you did. And that's enough." And there are mornings where I would rather walk than run, or I do a walk/jog that I love because its relaxing and calming and makes me feel good. But even a year ago if I would have woken up with plans to run, I would have forced that run even if I wasn't feeling my greatest. And that's how you get injured.So embrace the walk.
After TJs I came home and unloaded groceries and had just enough time to eat a quick late lunch, shower and get down to the World Trade Center. We visited the Memorial and then on Tuesdays there is free admission to the museum.
The memorial was beautiful. The museum was heart wrenching yet beautiful.  We stayed for 2 hours meandering around and we didn't even see all the of it, there is so much to see! Side note: you're allowed to take photos inside so I'm not posting these illegally 🙂
The Freedom Tower that now replaces the twin towers
The memorial fountains that sit right where the base of Tower 1 and Tower 2 were.
As you walk in the museum.
A huge memorial quilt that was made, this was HUGE.
The original steel foundation columns that still lie in the ground.
The antenna of Tower 1
You can't eat/drink inside so by the time we walked out I was starving and inhaled this bar while waiting for the subway.
And when I got home as I was making dinner and talking to my friend Whit I snacked on chips and salsa and then ate this late simple supper of sauted mushroom, zucchini and kale with nutritional yeast stirred in, quinoa with coconut oil and sea salt and roasted sweet potato with coconut oil and coconut sugar.
And while I unpacked, a banana with a couple scoops of the best nut butter ever.
Make it a good one friends!